Review: Lush The Experimenter Bath Bomb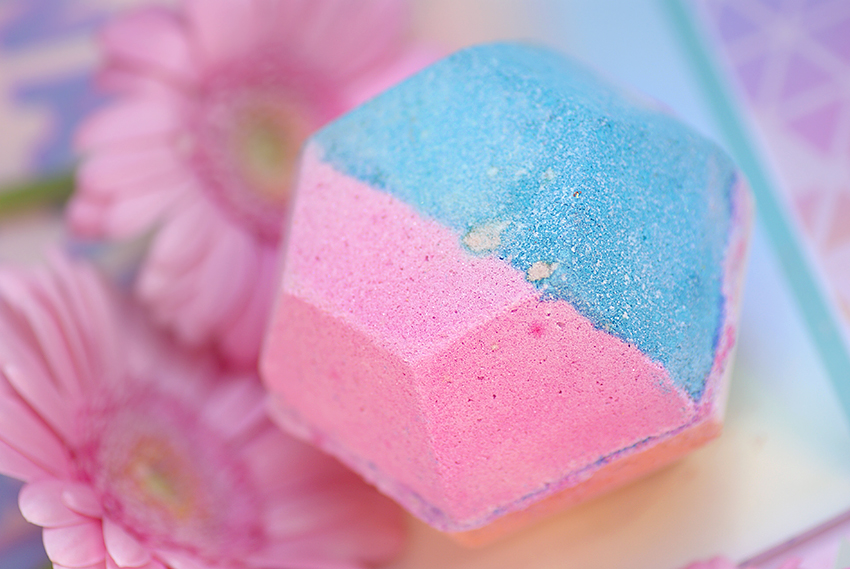 Last Sunday I already got my early birthday present; a new camera, the Sony A58. The old camera that I had was from 2007, and pretty much outdated. The camera I have now has more functions, and also 20 megapixels instead of 10.2! 😍 I wanted to test out immediately, so I threw The Experimenter into the tub. It's packed with colors, so perfect for modelling for my camera. I already reviewed it on my Dutch blog in 2015, but it was about time for a new, updated review. (And also one in English!)
If you're curious about this bath bomb, then keep on reading.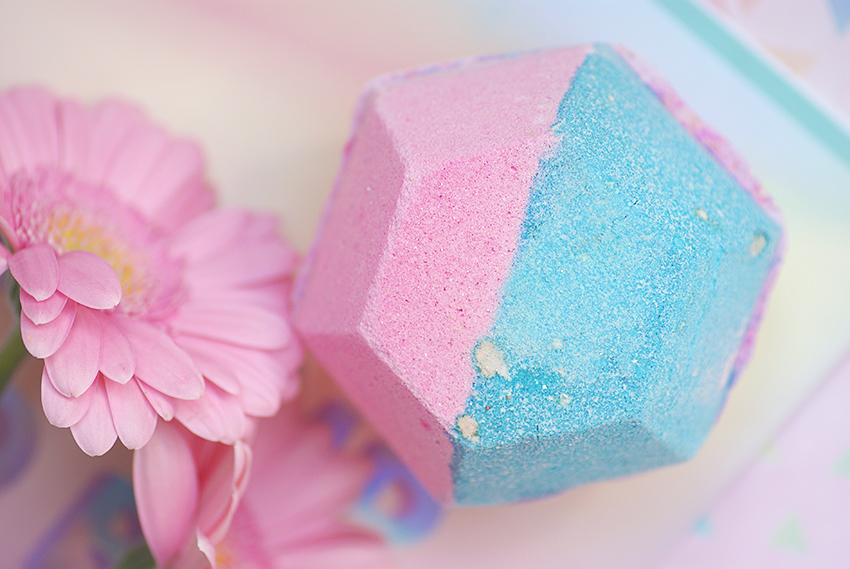 What is it?
Ingredients: Sodium Bicarbonate, Citric Acid, Perfume, Popping Candy, Vetivert Oil, Tonka Absolute, Vanilla Absolute, Cream of Tartar, Water (Aqua), Titanium Dioxide, Sodium Laureth Sulfate, Lauryl Betaine, Calcium Sodium Borosilicate, Synthetic Fluorphlogopite, Propylene Glycol, Tin Oxide, Silica, *Coumarin, *Eugenol, *Limonene, *Linalool, Colour 42090, Colour 45350, Colour 77491, Colour 45410, Colour 14700, Colour 17200
Lush The Experimenter Bath Bomb costs £4.95 / $8.95 and is part of the main line. Like I said, I already wrote a blog post on The Experimenter in 2015, but I wanted to write a new, updated review on it. For example, in 2015 it costed £3.75. I guess life really was better back in the day. The Experimenter is shaped like a hexagon and has a lot of colors. Prepare yourself for a color explosion in the tub!
The Experimenter contains vetiver oil, tonka absolue and vanilla absolue. Vetiver provides a smoky aroma, the scent would have a relaxing effect. Tonka has a sweet, vanilla-like scent and, guess what, so does vanilla. And somehow that is exactly how the scent is — like smoky vanilla. In 2015 I wrote that I found to smell to be like campfires, and I still think so to this day. It is an unique scent, but I really like it. I guess you could say it's a heavier, complex and smoky scent, but with a hint of vanilla sweetness. As far as I know there are no other products with this scent.
Play the video in 2160p quality and on full screen for the best experience! The video has been speeded up.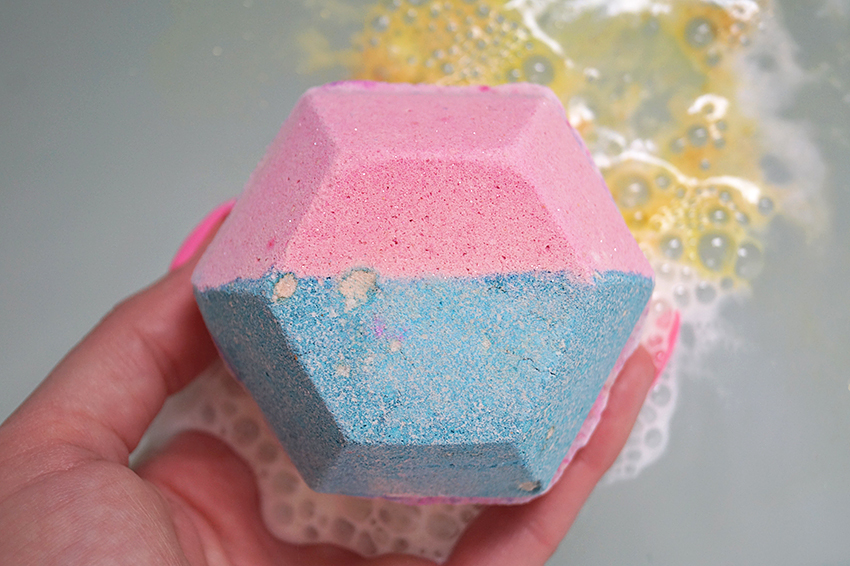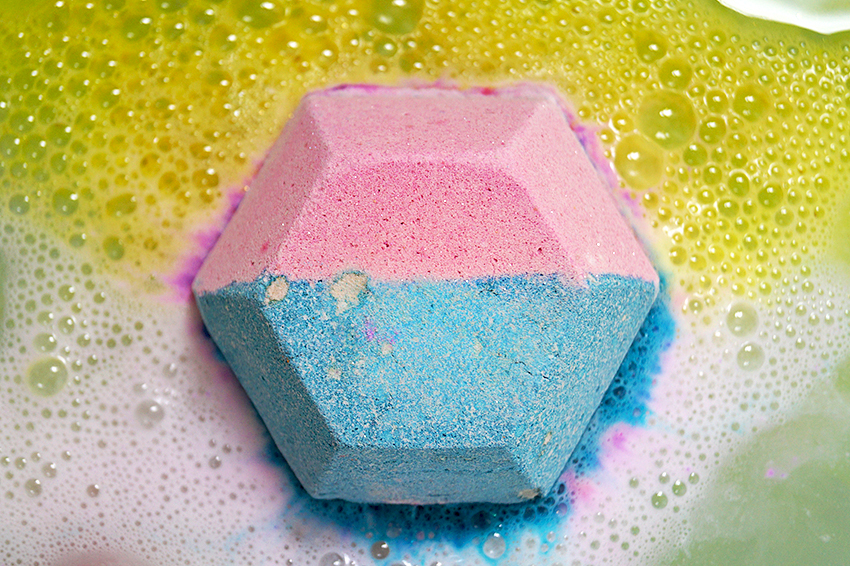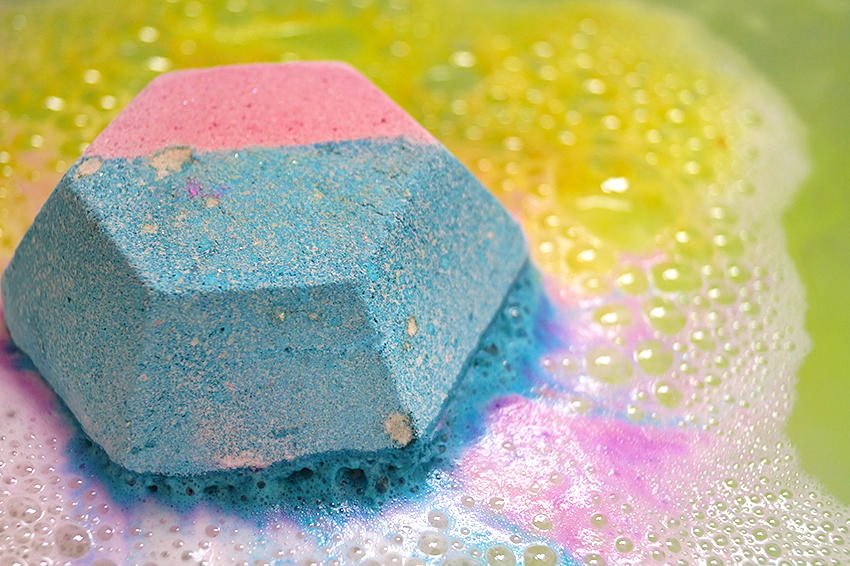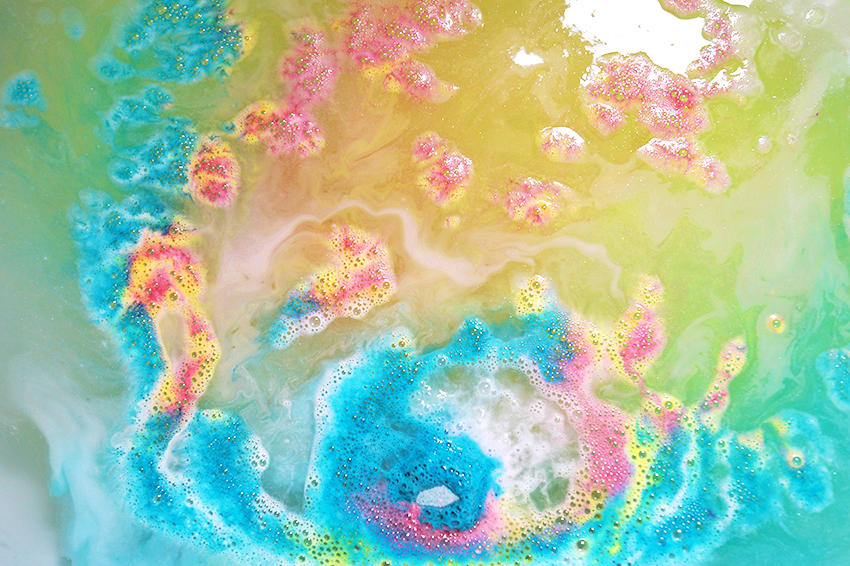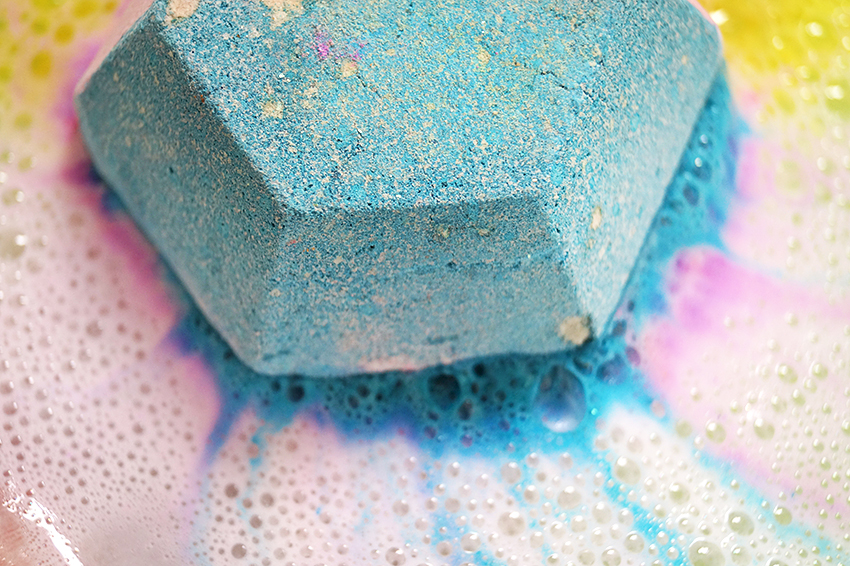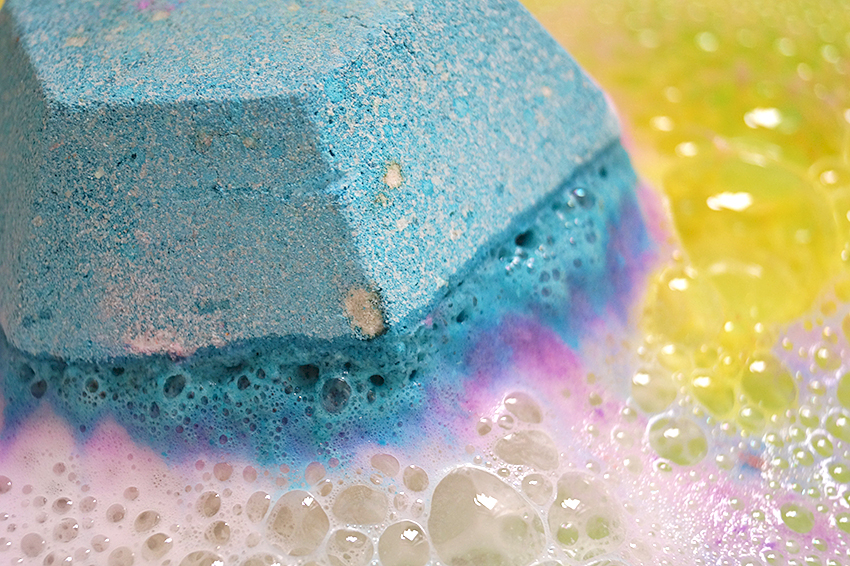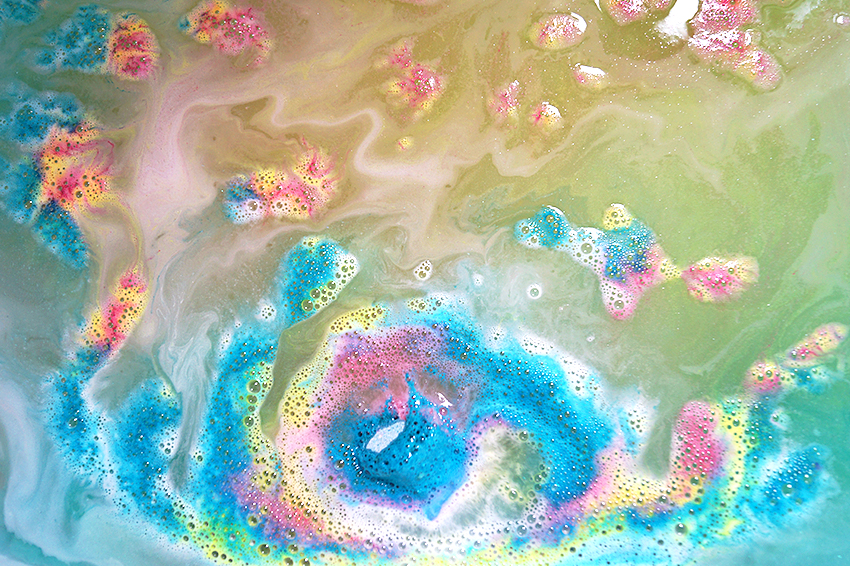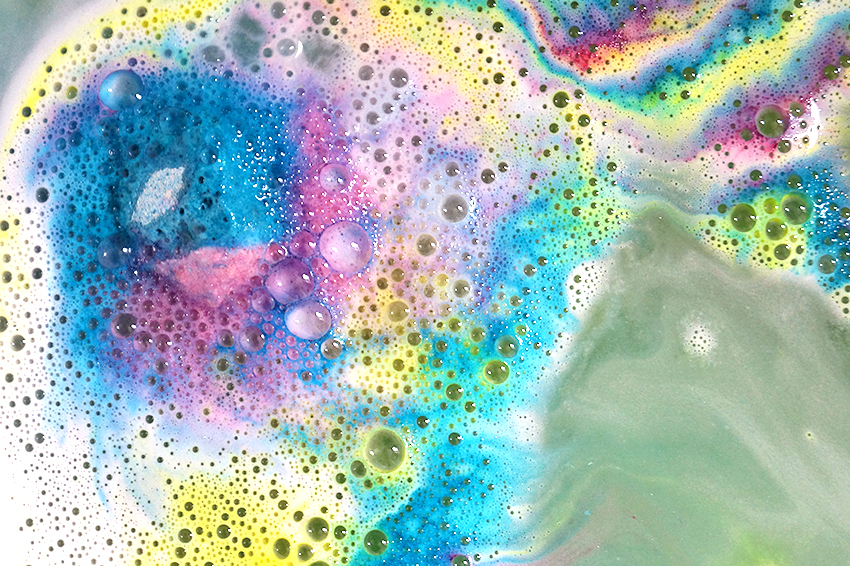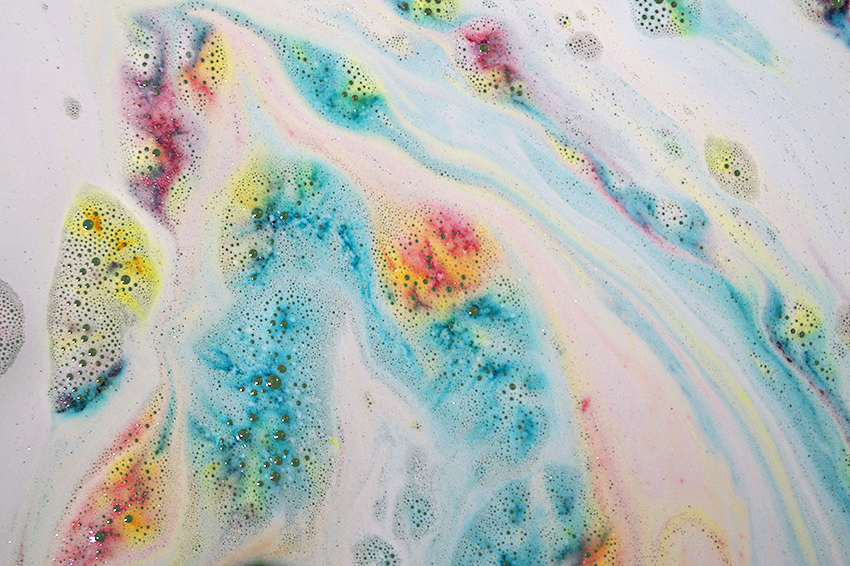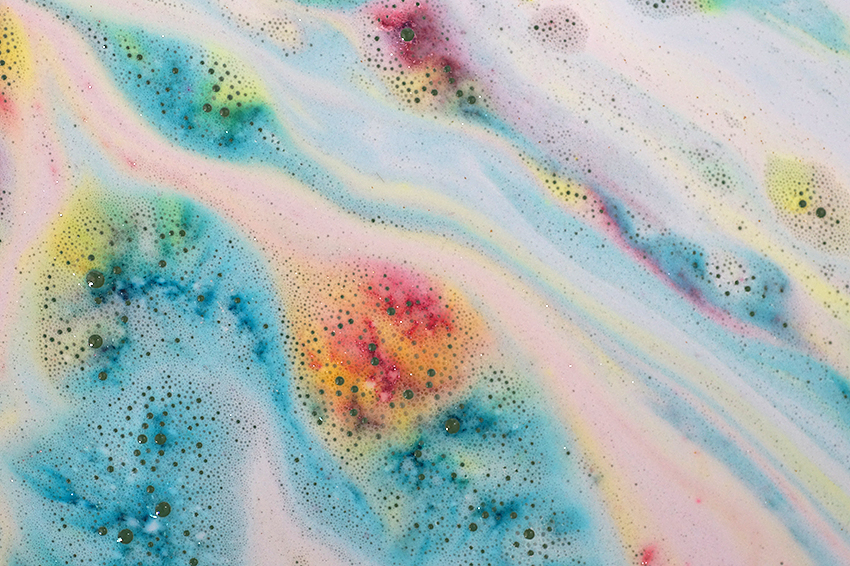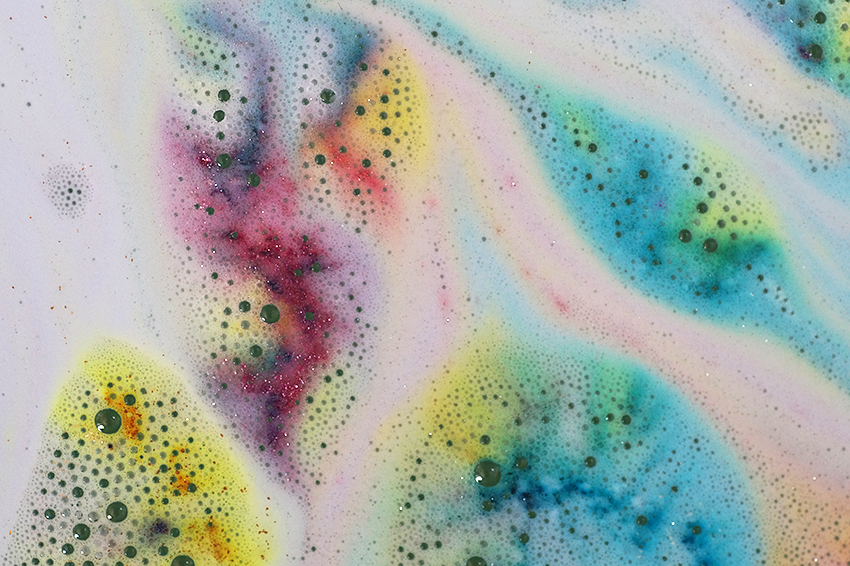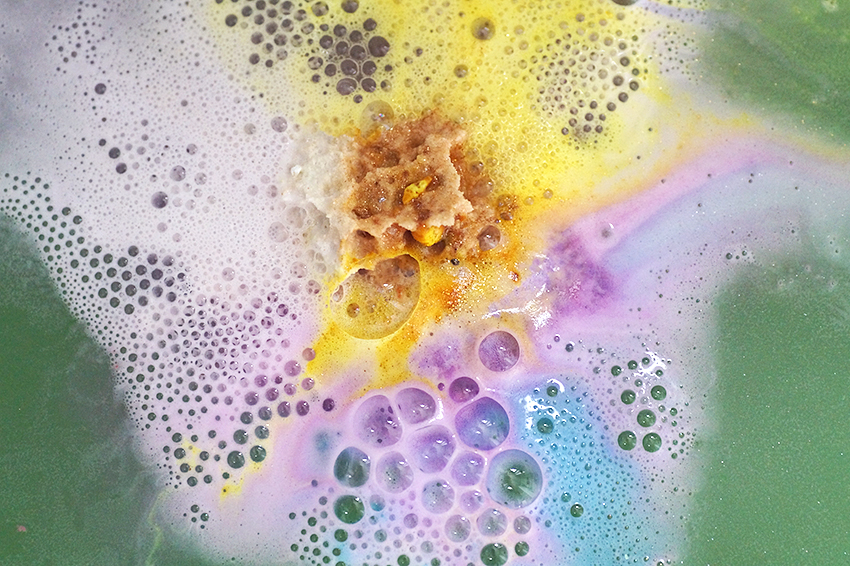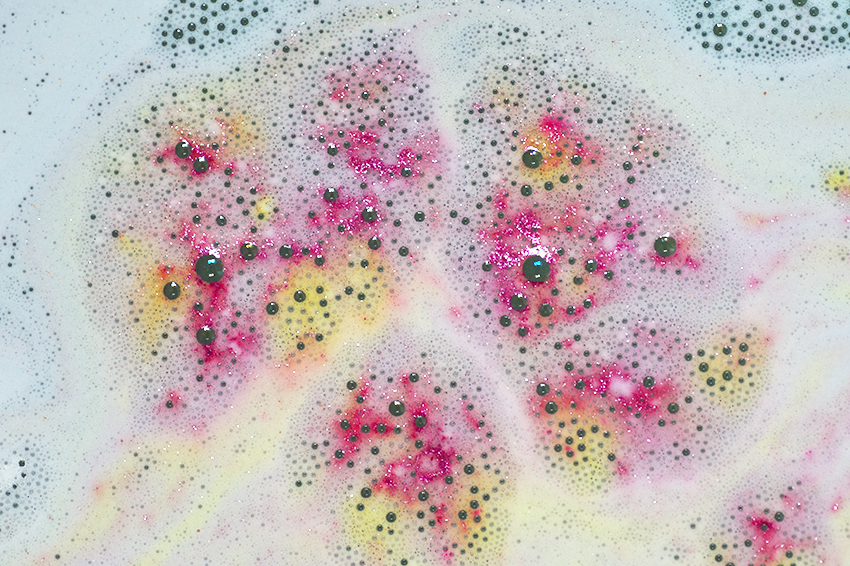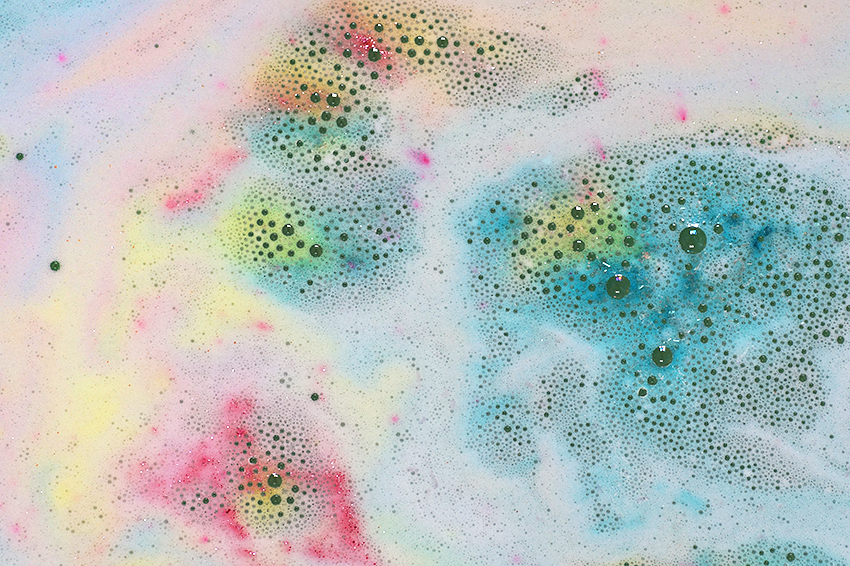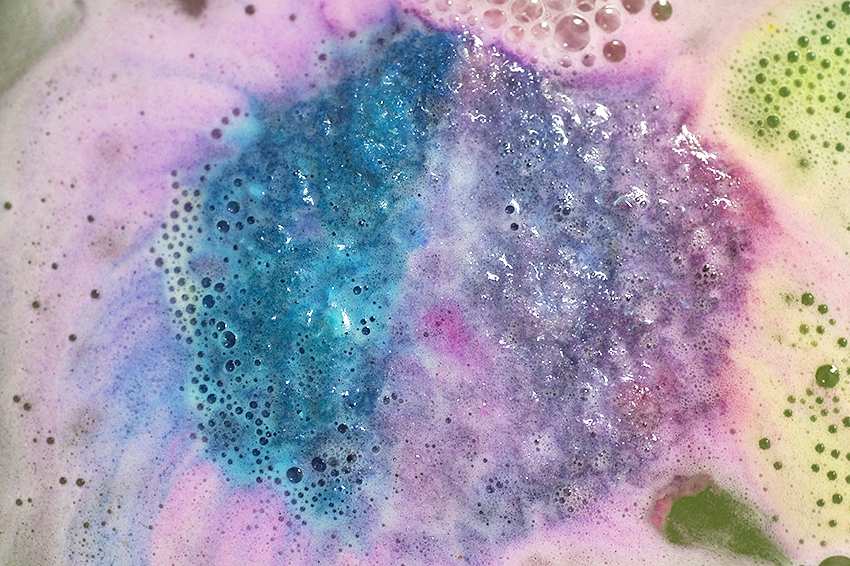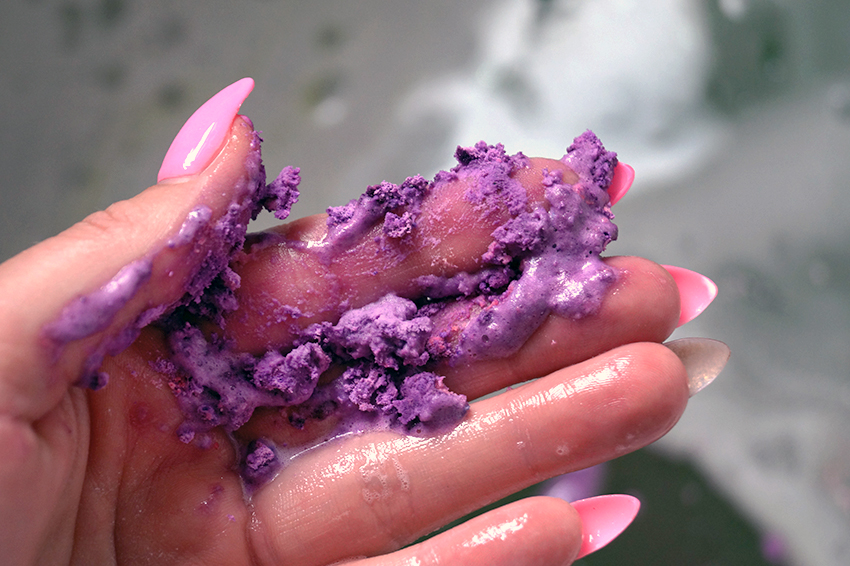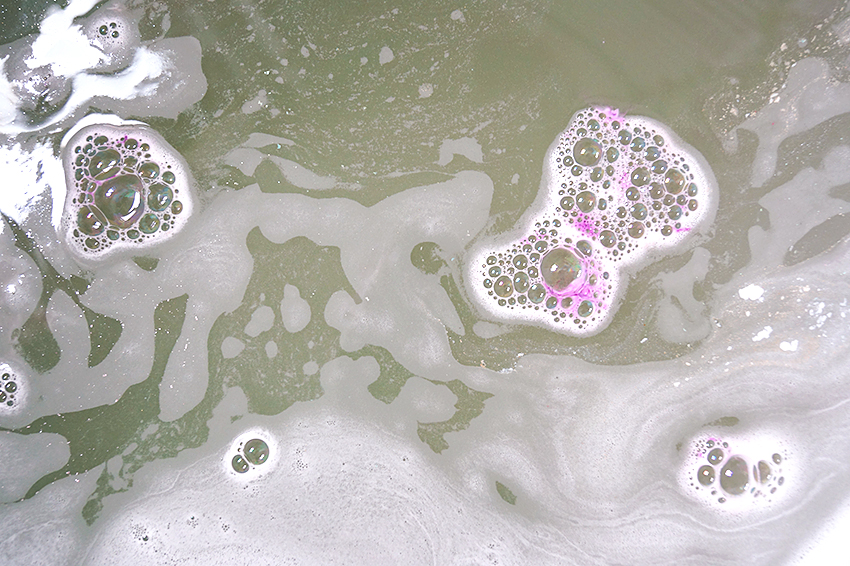 What do I think?
If you made it till here: congratulations, you've survived a shitload of photos. Not only because of my new camera I took so many photos, but also because it's sooo pretty in the tub. Once it hit the water, yellow and white are being spurted out, followed by pink, purple and blue. Before you know it, it looks like a rainbow has thrown up in your bath. There's clumps of different colors on the surface, and glitters begin to take over the water. There's a white, frothy layer on the surface as well. The bath art keeps changing, giving us different looks as time passes by. In terms of bath art, The Experimenter is the BEST. Until.. the final color of the water is present. As soon as The Experimenter has dissolved in the water, and all the colors have blended into one final color, there's a gross, swamp-like water left. At first it was a weird pale green/blue shade, but by the time I exited the bath, it turned brown/grey. Just awful.
The smoky, vanilla scent was very well present during bathing — and it's such an amazing scent. I also love the glitter, there's so many. But the final color of the water just grossed me out. Apparently, every The Experimenter turns out different, in terms of the final color of the water, but I've had this bath bomb twice now and both turned out gross. Despite this, I think I think I'll give them a few more tries, though. The wonderful aroma and the vibrant colors are simply too pretty not to buy it. I was also covered in glitters afterwards — for the entire day, and that's something I love, so that's a big plus. My skin also felt slightly softer. All in all this is definitely a bath bomb you should try for yourself, if you can get over the fact that you'll probably feel like Shrek bathing in a swamp.

Lush The Experimenter Bath Bomb costs £4.95 (England) / $8.95 (USA).