Review: Lush Not So Secret Santa Bath Bomb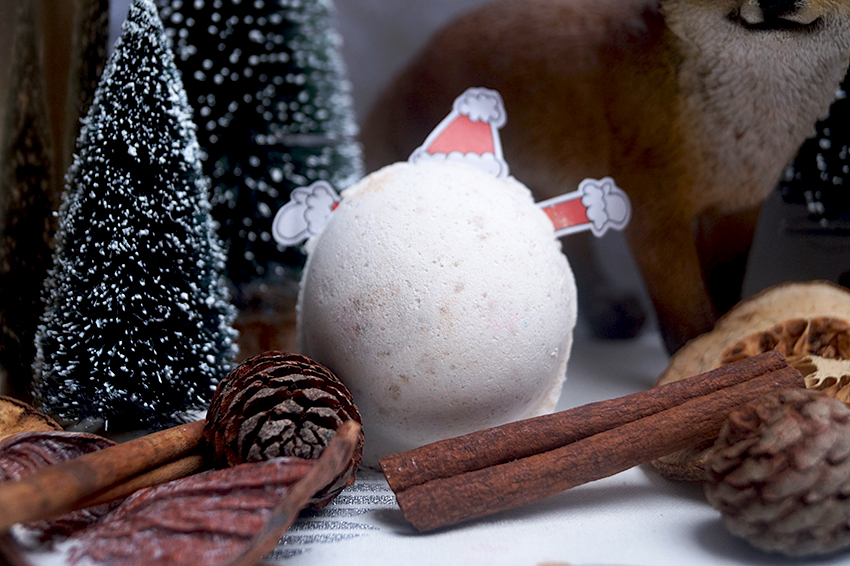 It's been a while since I took a bath with Lush. Yesterday I was really craving a nice bath, so I decided to take this 'trapped in a bath bomb' Santa to the bathroom and make an end to his suffering. He doesn't look very spectacular in terms of color.. it looks rather dull and boring. Still, I wanted to review this bath bomb before it's Christmas, because who knows.. maybe we should all stock up on this bath bomb in the sale!
If you're curious about this product, make sure you keep on reading.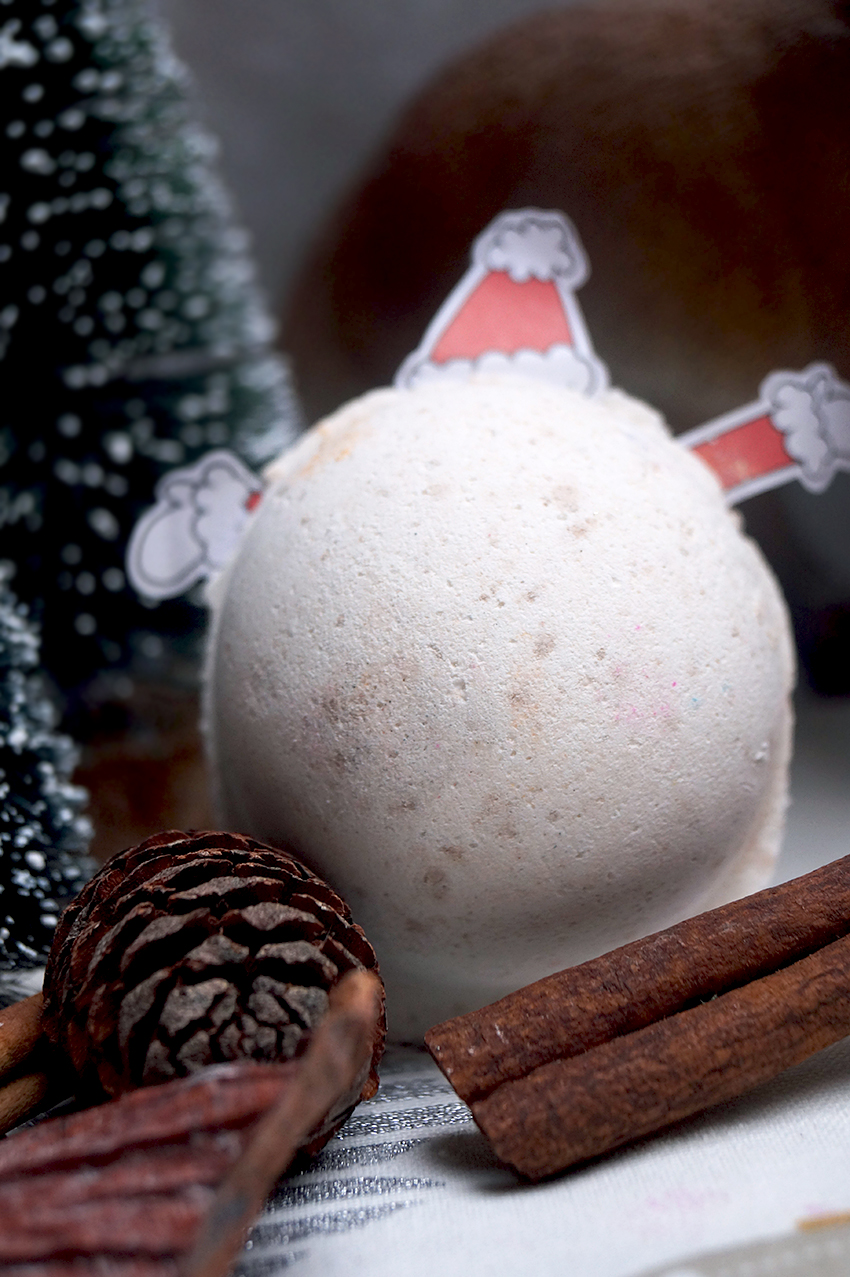 What is it?
Ingredients: Sodium Bicarbonate, Citric Acid, Titanium Dioxide, Sicilian Lemon Oil, Lemon Myrtle Oil, Litsea Cubeba Oil, Water (Aqua), Cream of Tartar, Dipropylene Glycol, Propylene Glycol, Sodium Coco Sulfate, Cocamidopropyl Betaine, *Citral Hexyl, Cinnamal, Limonene, Perfume, Colour 45410:1, Colour 14700
Lush Not So Secret Santa Bath Bomb costs £3.95 and is part of the Christmas range. This bath bomb is somewhat smaller than the average bath bomb, hence the lower price. Inside this bath bomb, there's a Santa figure made of paper — you can clearly see this hat and limbs sticking out! Without this addition, the bath bomb looks like Butterball a lot, if you ask me. The ingredients are totally different, though. Not So Secret Santa contains lemon oil, lemon myrtle oil and litsea cubeba oil. The scent is fresh and citrusy, but quite subtle. It's not a pure zesty lemon scent, because both the lemon myrtle and litsea cubeba add a sweet note to the scent, making it less zesty.
Play the video in 2160p quality and on full screen for the best experience! The video has been sped up.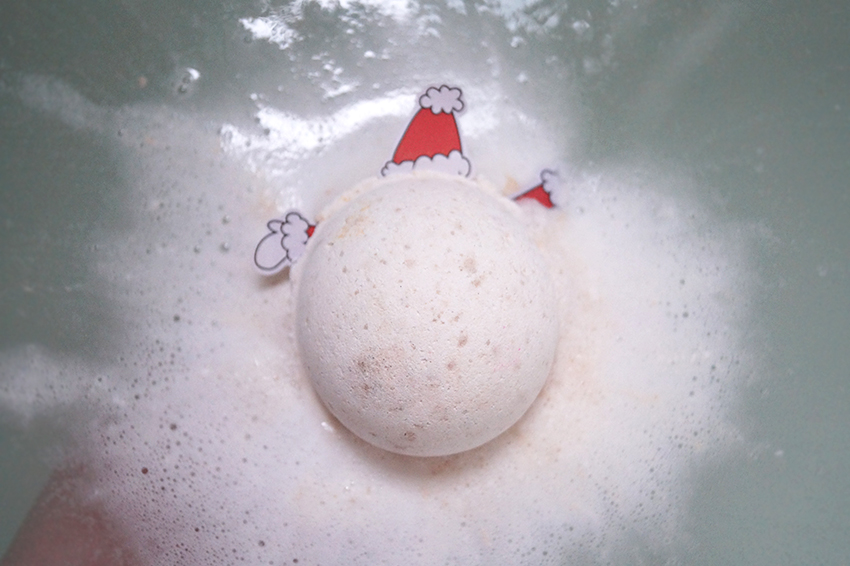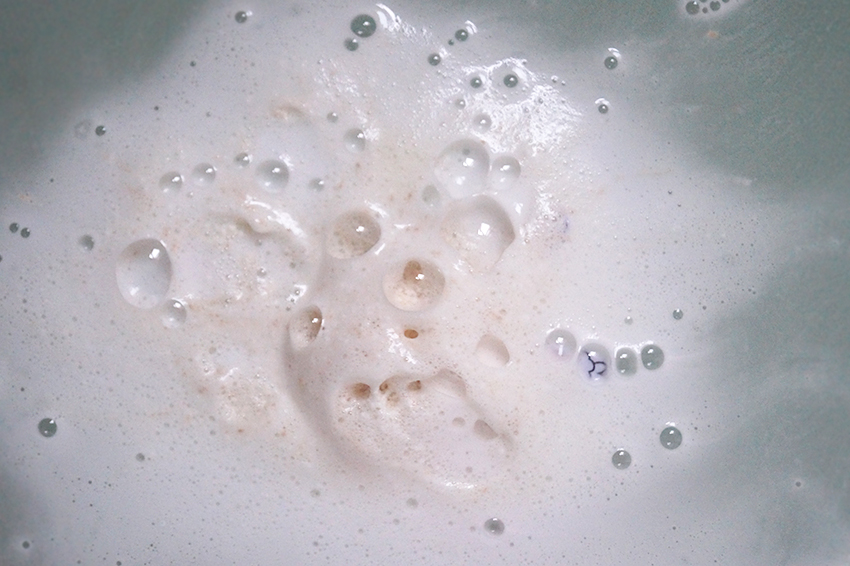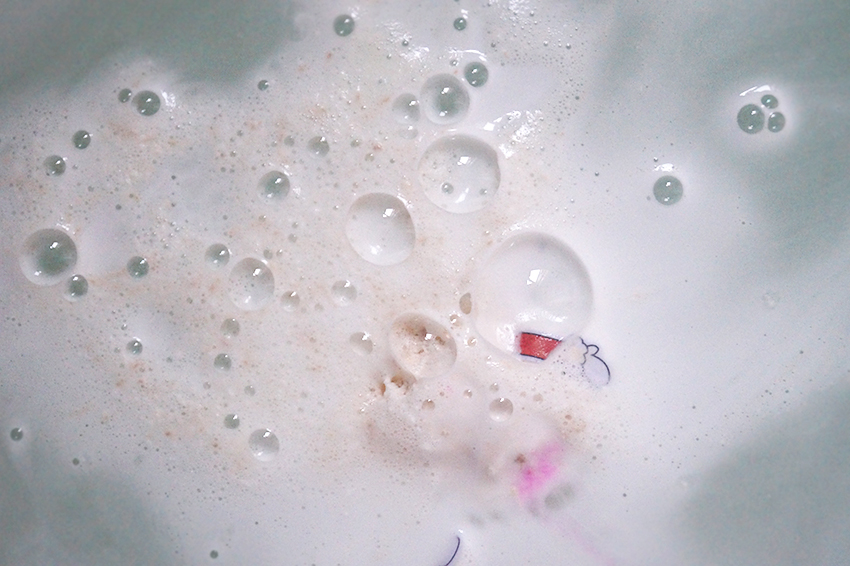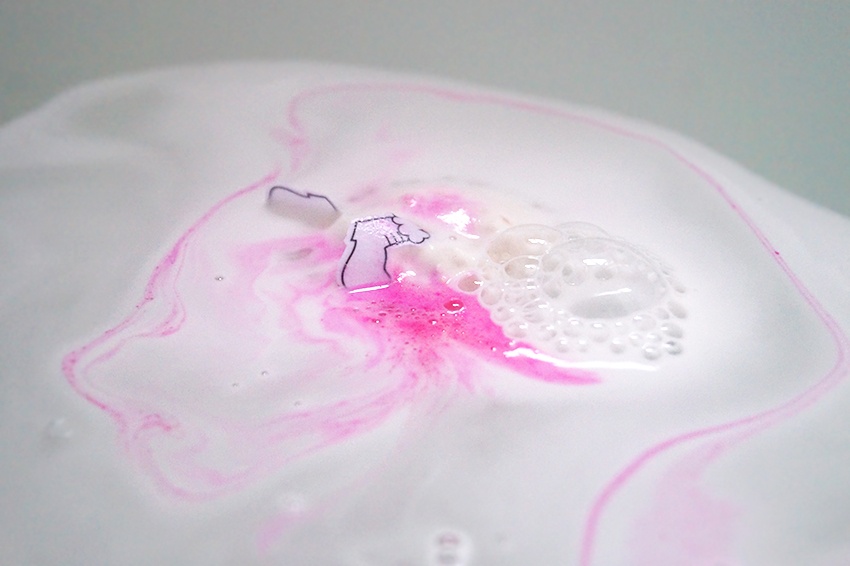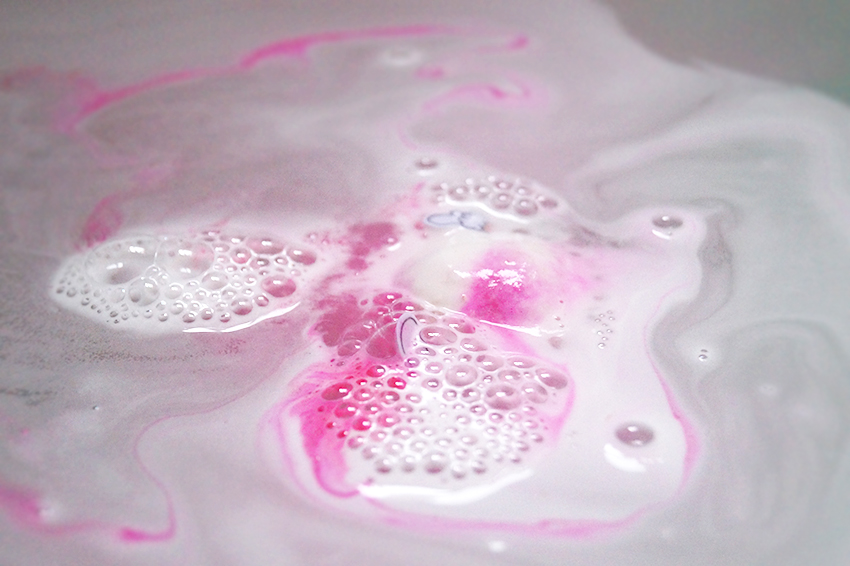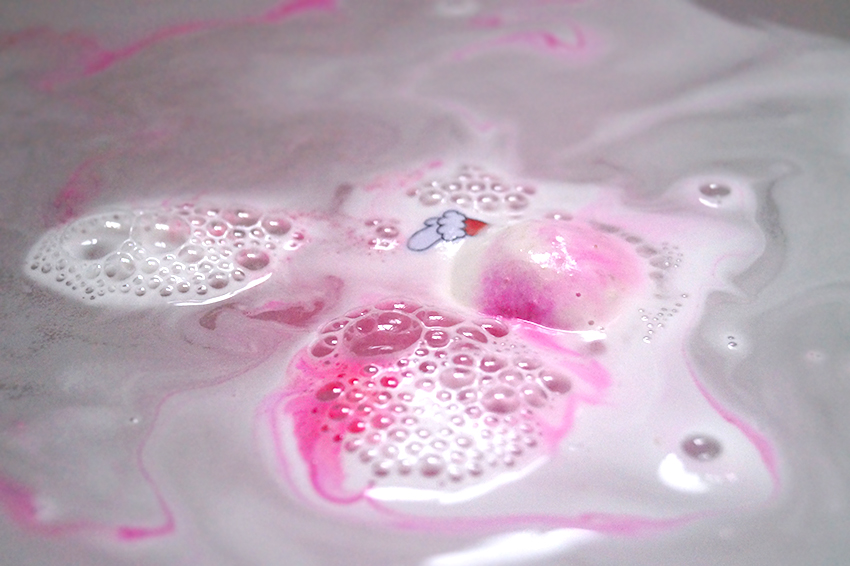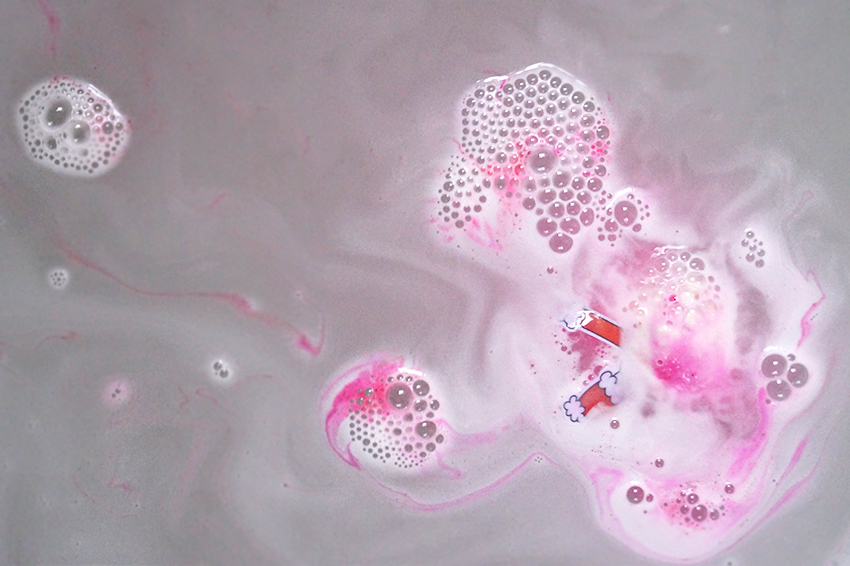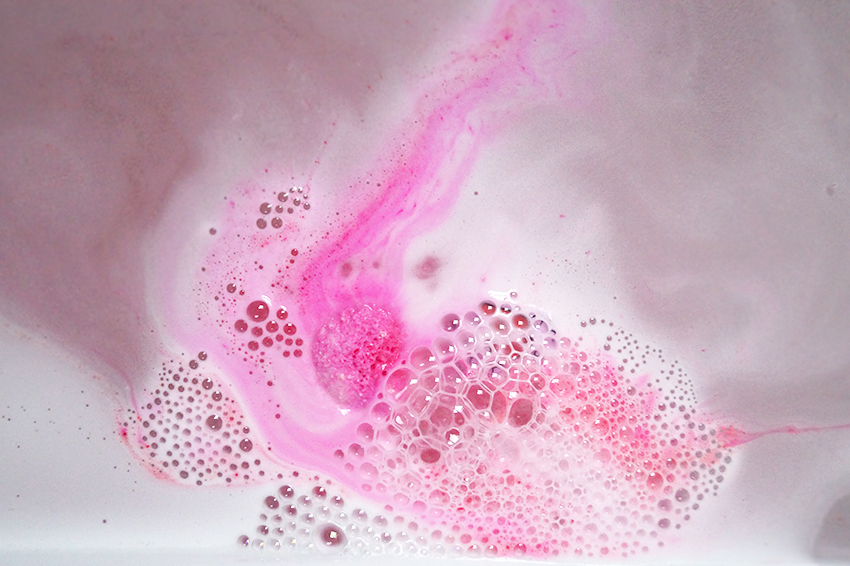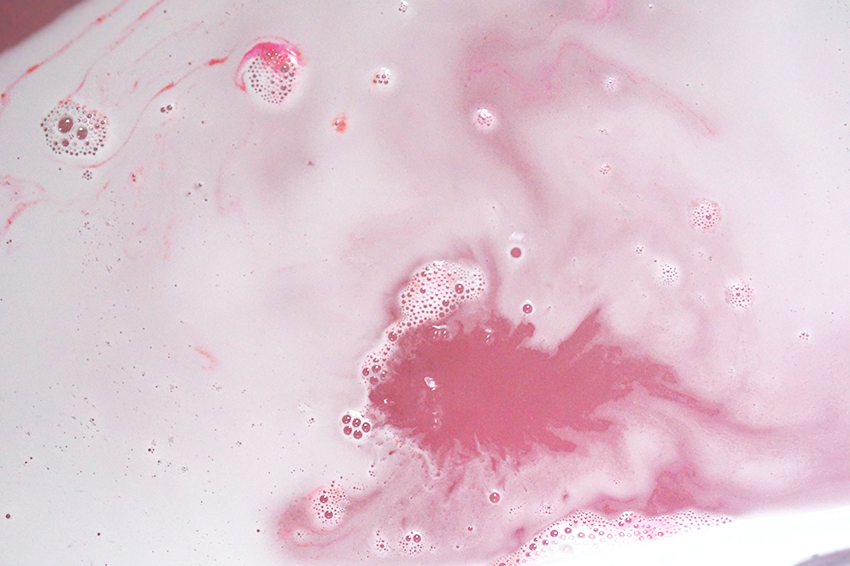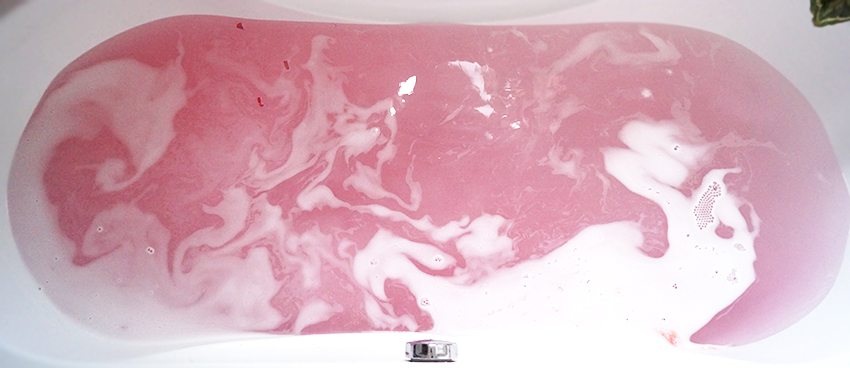 What do I think?
Not So Secret Santa starts off with spewing out a white layer of froth. A thick, creamy froth is surrounding the bath bomb, floating slowly through the tub. Eventually, some pink strings start to appear on the surface, and after a few minutes of fizzing, the pink core of the bath bomb is revealed. The bath bomb takes its time to dissolve, gradually turning the water into a beautiful pink color. The final color of the water is sweet pink, with of course the paper figure floating on the surface. Not in my case though, because I crushed the last bit of the bath bomb, not realizing I'd murder this paper figure as well. Sooo.. my Santa was in several pieces. Oops. I'm afraid I can forget about any Christmas presents now.
At first this bath bomb didn't really got me very enthusiastic, but in the end, I was pretty surprised. I looove pink water, so this end result was a real hit for me. Unfortunately I couldn't smell the scent, but the bath bomb seemed to make my skin a little more soft, so yeah. It's not a masterpiece, but it's definitely a nice bath bomb. I might stock up on these, if they're available in the sale, because a pink bath is always good. 😏

Lush Not So Secret Santa Bath Bomb costs £3.95 (England).