Review: Lush Comfort Zone Shower Bomb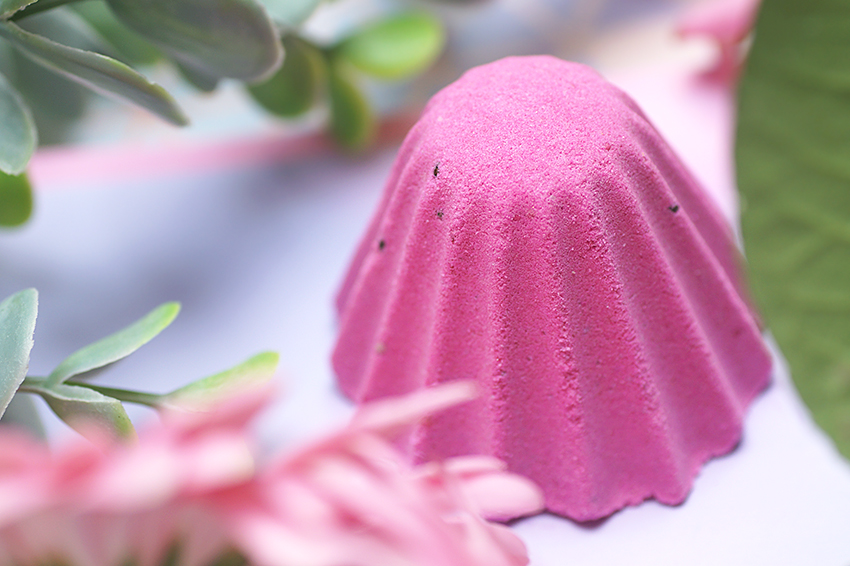 I have been loving the shower bombs lately. I want to try them all, including this Comfort Zone shower bomb. Although it shares its scent with a scent family that I'm not keen on, I couldn't resist this cute, pink shower bomb. Originally it was a Liverpool exclusive, but recently it got released as part of the main line. Time for a review! Today I'll tell you about this cutie.
If you're curious about this product, make sure you keep on reading!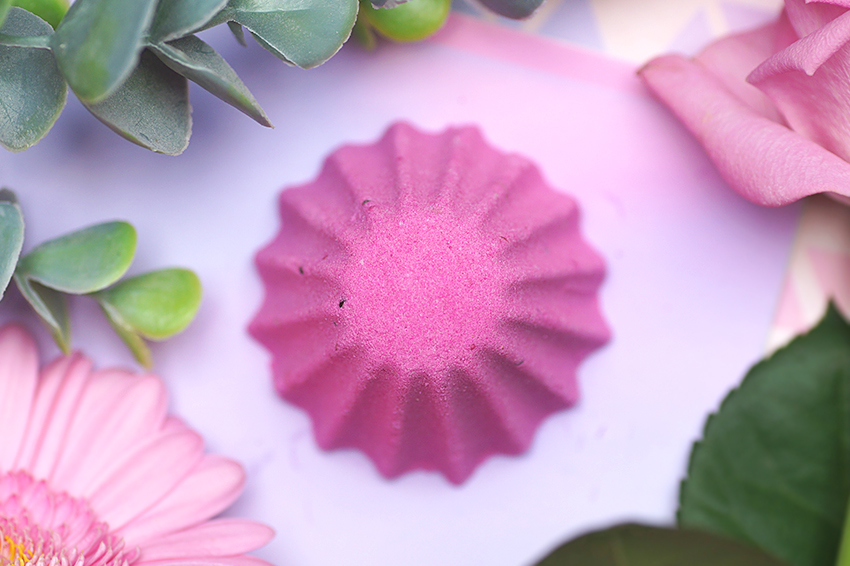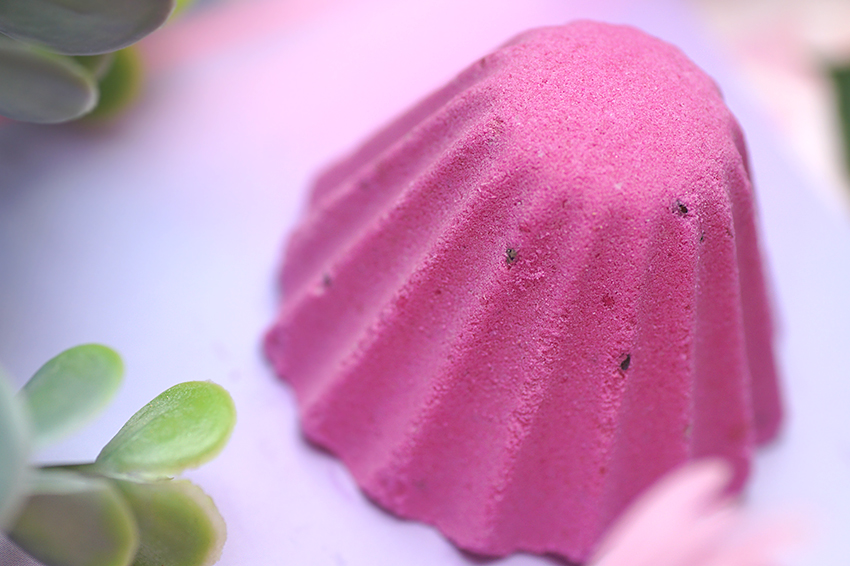 What is it?
Lush Comfort Zone Shower Bomb costs £2.75 / $3.25 and is part of the main line. A shower bomb is a bit like a small bath bomb that you take with you in the shower. Run the water and hold it under the water's flow. When in contact with water, it will start foaming and expanding, creating a frothy mousse. Scoop off the foam and sweep all over your body. When you're done using the shower bomb and there's still product left, put it in a dry spot and leave it to dry — although Lush suggest using a shower bomb in once. This product is naked and therefore does not have any packaging.
It's actually meant to use at once, but if you prefer, you can chop it in half before using it. You could also put it somewhere to dry after using it, but in my opinion, it doesn't give you that frothy, thick foam again. Besides Comfort Zone, there's other shower bombs as well, like Koyaanisqatsi and Sleepy.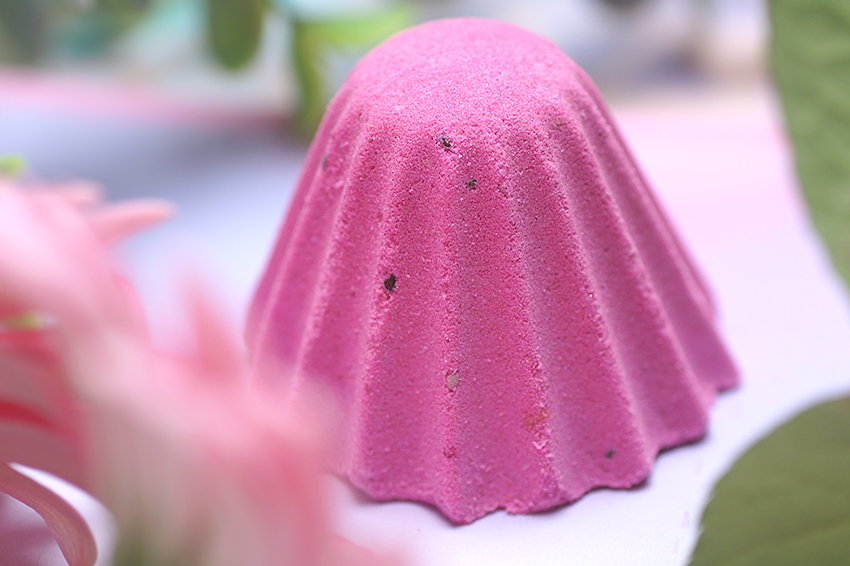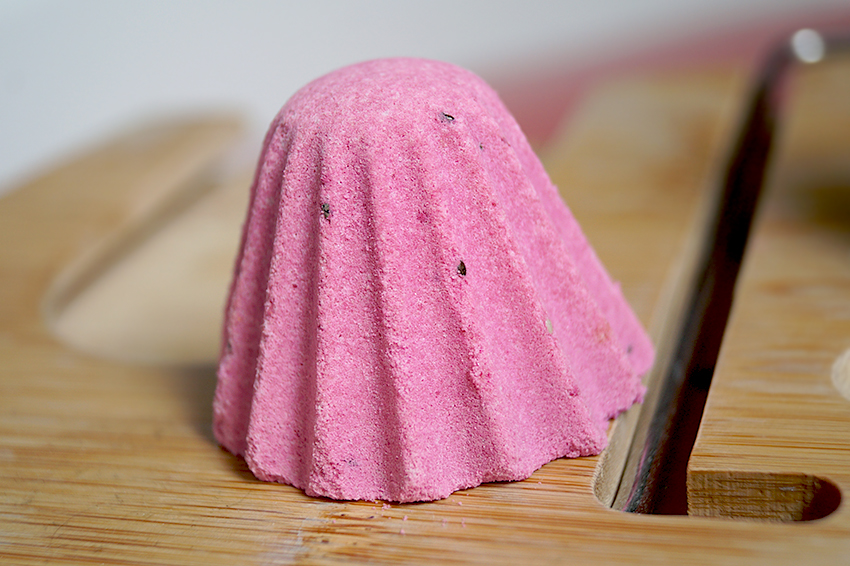 What's inside?
Ingredients: Sodium Bicarbonate, Cream of Tartar, Citric Acid, Potato Starch, Sodium Laureth Sulfate, Calcium Lactate Gluconate, Sodium Alginate, Perfume, Cocamidopropyl Betaine, Bergamot Oil, Blackcurrant Absolute, Cypress Oil, Chia Seeds, Fresh Raspberries, Water (Aqua), Propylene Glycol, *Limonene, *Linalool, Colour 17200, Colour 45410:1
Comfort Zone contains bergamot, blackcurrant, cypress and fresh raspberries. Maybe you've already linked the blackcurrant to a popular Lush scent, but if not: it's The Comforter scented. This scent family is mainly known because of the bestseller The Comforter bubble bar, but also has other products sharing this scent. And now, there's a shower bomb added to this family!
I myself have never been a big fan of The Comforter's scent, but I do know that it's a very popular scent. It's a very sweet, fruity berry scent. I find the scent to be a bit heavy for my liking — it's anything but soft and subtle. It gives you that fresh berry kick, like a bottle of cassis. It has a fruity background, but it's the sweetness of the blackcurrants that dominate. Although I find this scent to be overpowering with other The Comforter products, like the bath bomb or the bubble bar, it's not too overpowering as a shower bomb.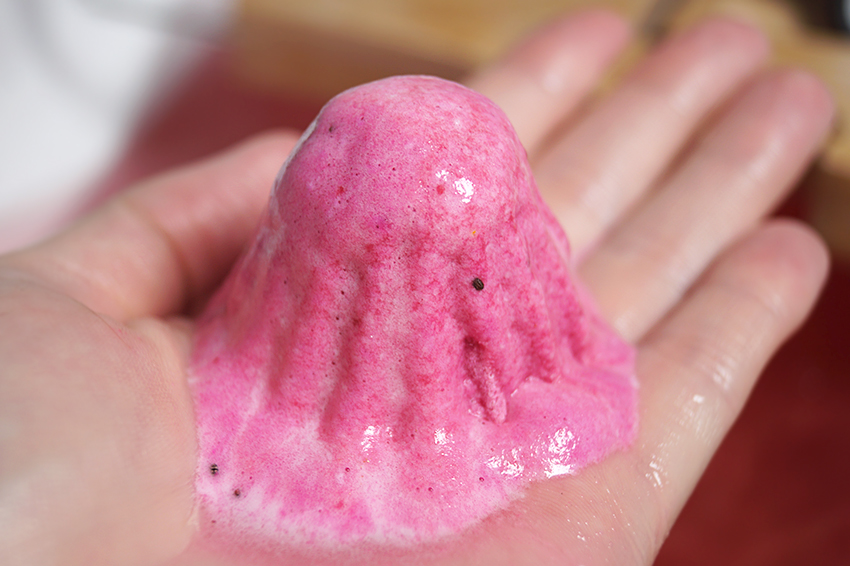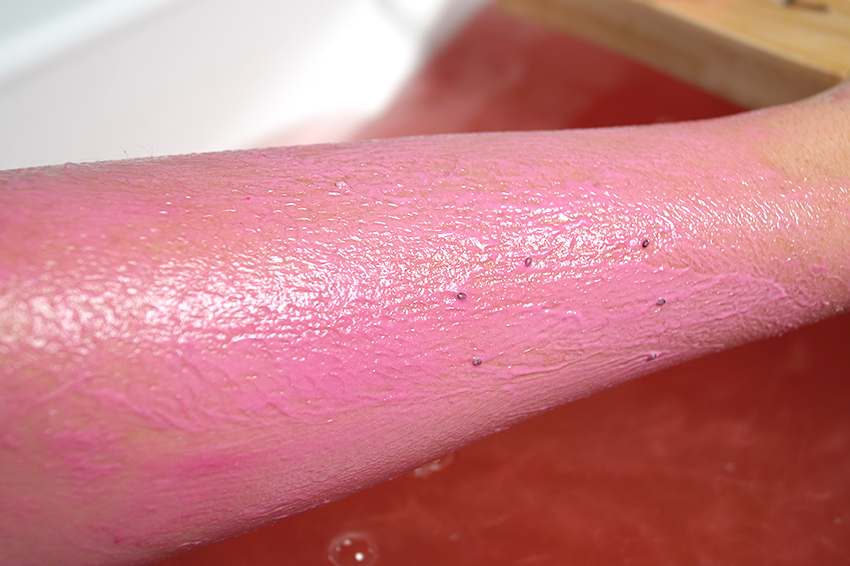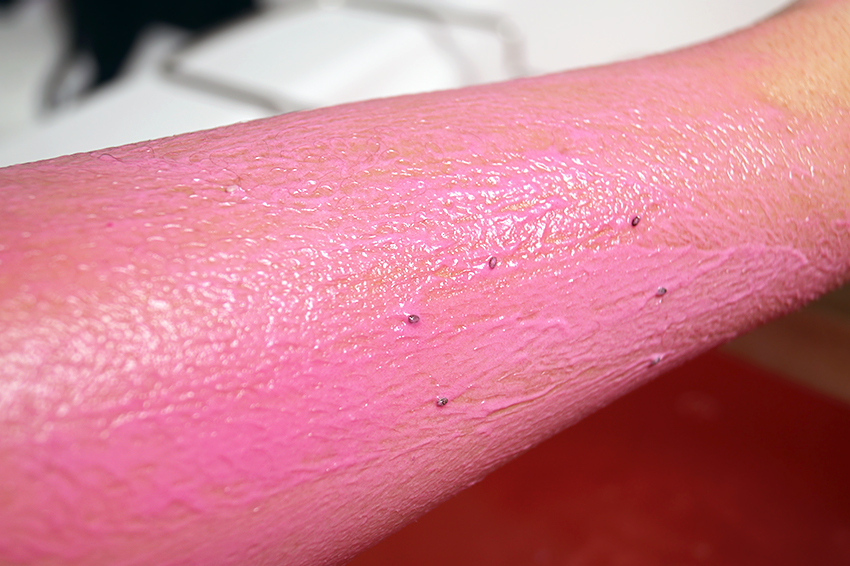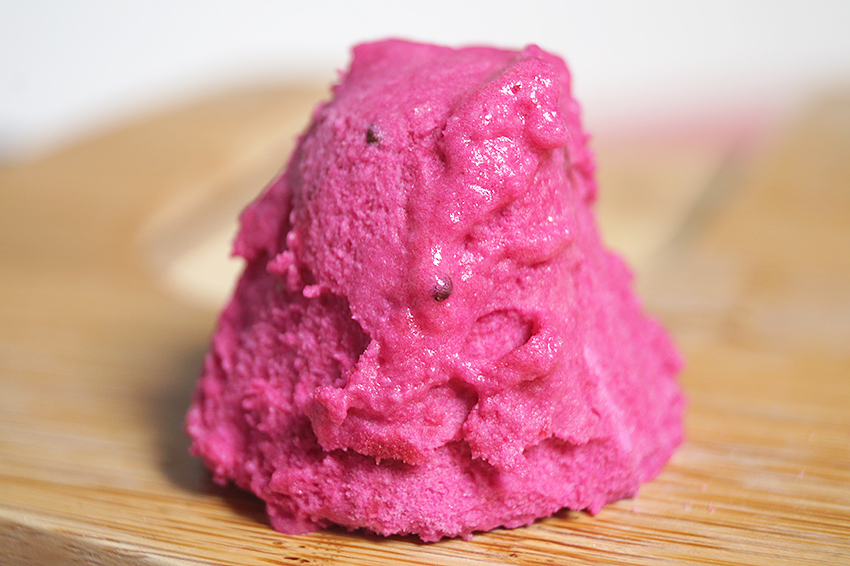 What do I think?
My experience with shower bombs, is that if you use them and then put them away to use a second time, they will never foam as well as they did the first time. Also, I tend to put them somewhere to dry, and then I forget about them. So from now on, I'm using them at once! And wow, I love it so much better. Comfort Zone produced an insane amount of thick, frothy and luxurious foam — enough for my whole body, if not more. The pink foam on my body looks so cool, and I have to admit.. the sweet berry scent isn't that bad actually. I kind of liked it! There's some chia seeds on my arm, that ensure a light and gentle exfoliate.
I'm actually very surprised! I loved Comfort Zone. The scent was lovely, it wasn't heavy or overpowering at all. The pink color makes me happy, and my skin always benefits from the shower bombs. It feels silky soft, smooth and hydrated. The subtle berry scent lingered on my skin for hours. I bought two Comfort Zone's by accident, but I don't mind at all. I might even buy a few more…

Lush Comfort Zone Shower Bomb costs £2.75 (England) / $3.25 (USA).