Review: Lush Pansy Body Lotion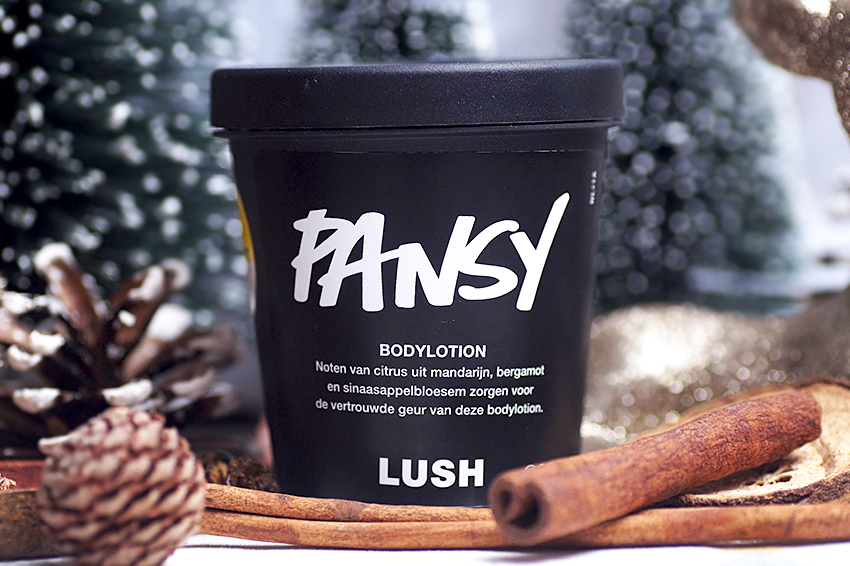 I can hear you think: Pansy? I've never heard of it. But when I say "The Olive Branch", it should definitely ring a bell! Pansy body lotion was recently released, along with a lot of other body lotions, inspired by some of the luxurious perfumes Lush has. However, those body lotions were available temporary, but the good news is that Pansy is back, and it's here to stay all year round. Therefore, it's time to review this pot of Mediterranean deliciousness.
If you're curious about this product, make sure you keep on reading!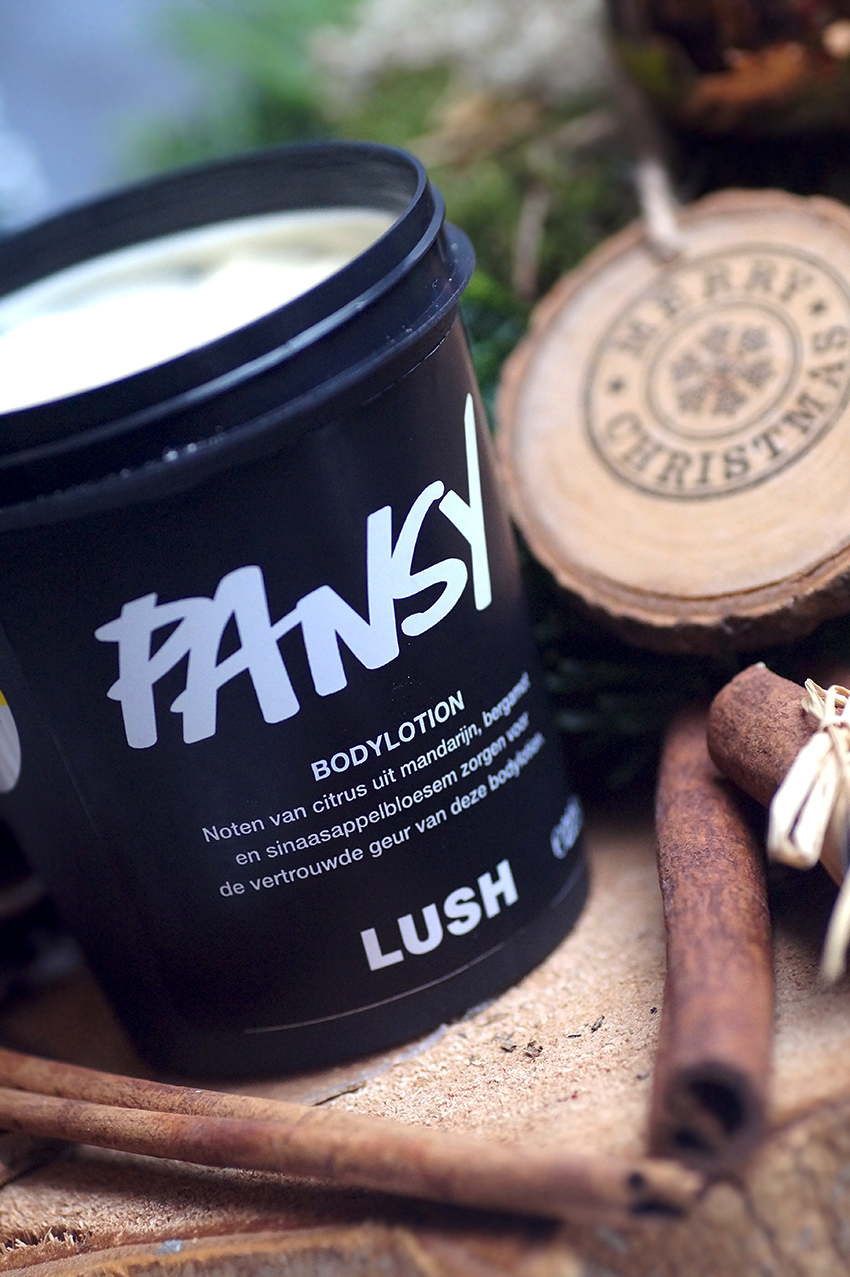 What is it?
Lush Pansy body lotion costs £16.00 / $24.95 for 225 grams. It's only available in one size, which I think is kinda silly. Who's going to pay that much money for a big ass pot, especially when they're not familiar with the scent, or without knowing about the quality? Well lucky for you, you're about to find out in this blog post! Pansy was part of a launch with multiple body lotions, or actually, they're body milks — based on some of Lush's popular perfumes. Some of the prices were insane, with Goddess being 40 euros for example. Luckily Pansy was one of the cheaper ones. And it's also available in a naked version!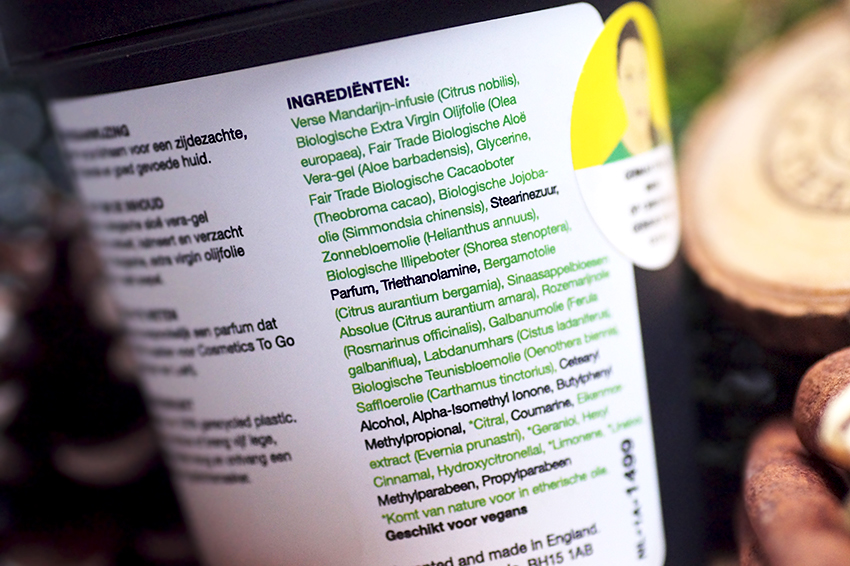 What's inside?
Ingredients: Fresh Mandarin Infusion, Organic Extra Virgin Olive Oil, Sunflower Oil, Glycerine (from Rapeseed Oil), Fair Trade Organic Aloe Vera Gel, Fair Trade Organic Cocoa Butter, Stearic Acid (from Olive Oil), Perfume, Organic Illipe Butter, Triethanolamine, Organic Jojoba Oil, Bergamot Oil, Orange Flower Absolute, Rosemary Oil, Galbanum Oil, Labdanum Resinoid, Organic Evening Primrose Oil, Safflower Oil, Glyceryl stearate (from Olive Oil), Alpha-Isomethyl Ionone, *Benzyl Alcohol, *Benzyl Benzoate, Butylphenyl Methylpropional, *Citral, Coumarin, Oakmoss Extract, *Farnesol, *Geraniol, Hexyl Cinnamal, Hydroxycitronellal, *Limonene, *Linalool
Whenever I read the ingredients list, it often softens the pain of the price. And I have to admit, there really is a shitload of good ingredients in there. To start with, there's fresh mandarin infusion, followed by olive oil, sunflower oil, aloe vera gel, cocoa butter, illipe butter, jojoba oil, bergamot oil, orange flower absolute, rosemary oil, galbanum oil, labdanum, primrose oil and safflower oil. That's half the fucking Boots pharmacy! I will spare you explaining the properties of each ingredient, but I did of course look up what the biggest benefit to our skin would be, which is mostly moisturising and nourishing the skin, softening the skin and restoring vitality and elasticity.
Scent
So Pansy is really just The Olive Branch with another name, but for those who aren't familiar with this scent, I'm happy to describe it to you. The Olive Branch is known for its sunny, uplifting, Mediterranean mandarin/orange scent. A delicate citrus aroma — but think juicy mandarins, not just lemons and limes. A hint of orange flower makes it more than just a citrus scent — one with underlying rich floral notes. It has a light woody note to it, probably the galbanum oil — making it a sultry and warm aroma, with citrus still being the most prominent note. I always make sure I have a bottle of The Olive Branch shower gel at home, and preferably I take it with me on every holiday, since the scent fits perfectly with sunny holiday resorts. It's an amazing scent, like sunshine in a pot.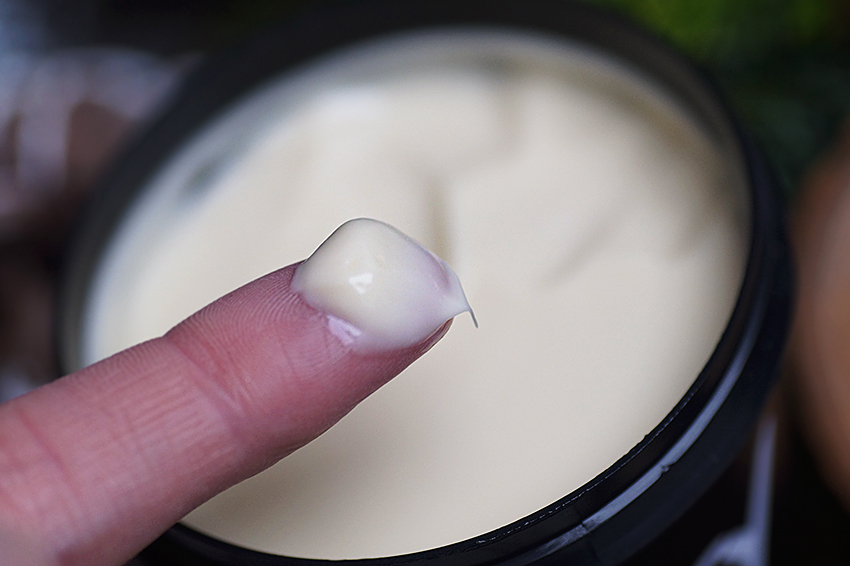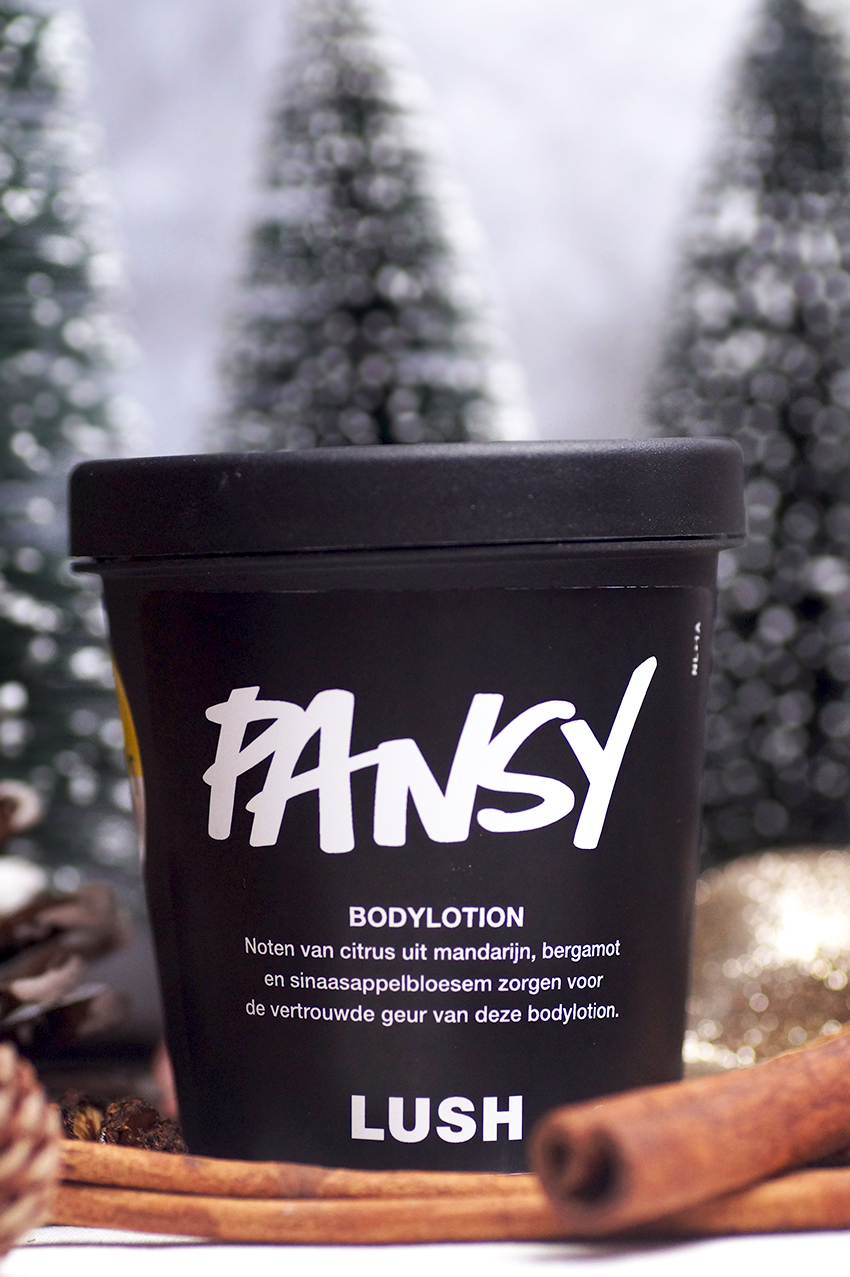 What do I think?
The texture of the body lotion is exactly how I like them — firm and rich. You only need a very small amount, it's pretty concentrated. While massaging it across the skin, the delightful blend of citrus and floral notes fully come to life — it's exactly like OG The Olive Branch. If you smell it directly from the pot, you barely smell anything — it's only your skin that the scent comes to life, and transports you to a sunny holiday resort, where its 97 degrees and where there's unlimited cocktails.
The body lotion leaves a thin, greasy layer on your skin. It doesn't fully absorb into the body, despite me having a very dry and parched skin at the moment. It's a very moisturising body lotion, but that wasn't exactly a surprise, looking at the ingredients list! But because of this, it's not recommended that you use this product before bedtime. It's a perfumed body lotion, and it's best to pair it with a similar scent, maybe even Pansy perfume if you're a big fan of this aroma. I found the scent of the body lotion to linger on my skin for hours and hours, really impressive! The greasy layer made sure my skin was soft and hydrated throughout the day, without having to apply it again.
Despite the steep prices of these body milks, I found that Pansy is really worth its money. It's a delicious, moisturising and perfumed body lotion that will last you a long time. It's economical to use since you need very little to apply, and the body lotion will last an entire day on your skin. This body lotion has made a lasting impression on me, and while I won't be buying another pot, I will be happily using this product till I run out.

Lush Pansy body lotion costs £16.00 (England) / $24.95 (USA).

3 Responses to Review: Lush Pansy Body Lotion