Review: Lush Peachy Bath Bomb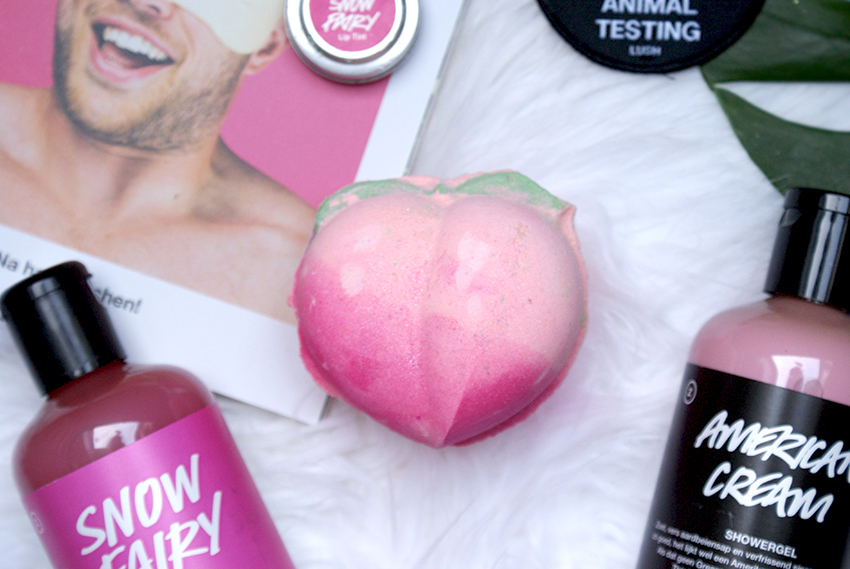 I like big butts and I cannot lie, you other Lushies can't deny! This year's Valentine's Day range is all inspired by emojis. This Peachy bath bomb doesn't only have a fun appearance, it also contains some good ingredients, which made me curious about the scent. If you're curious about this cheeky (see what I did there 👀) bath bomb, then make sure you keep on reading!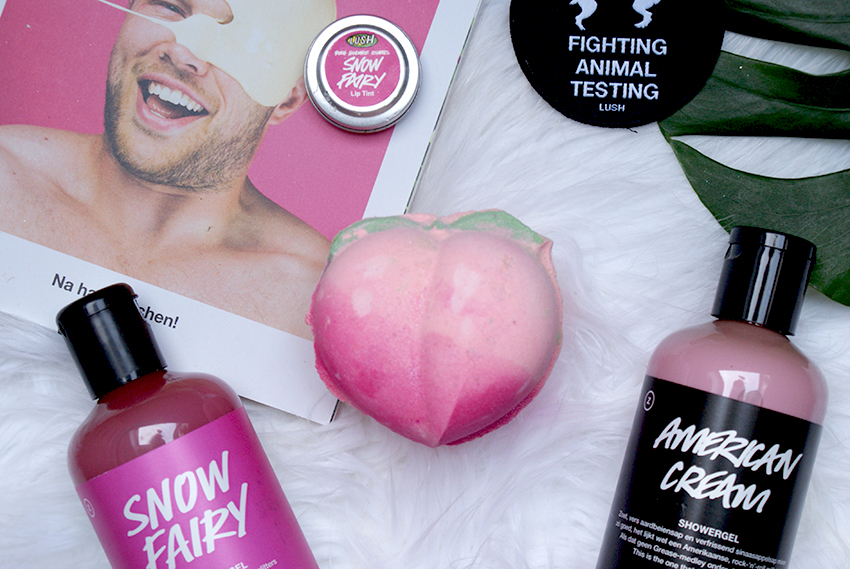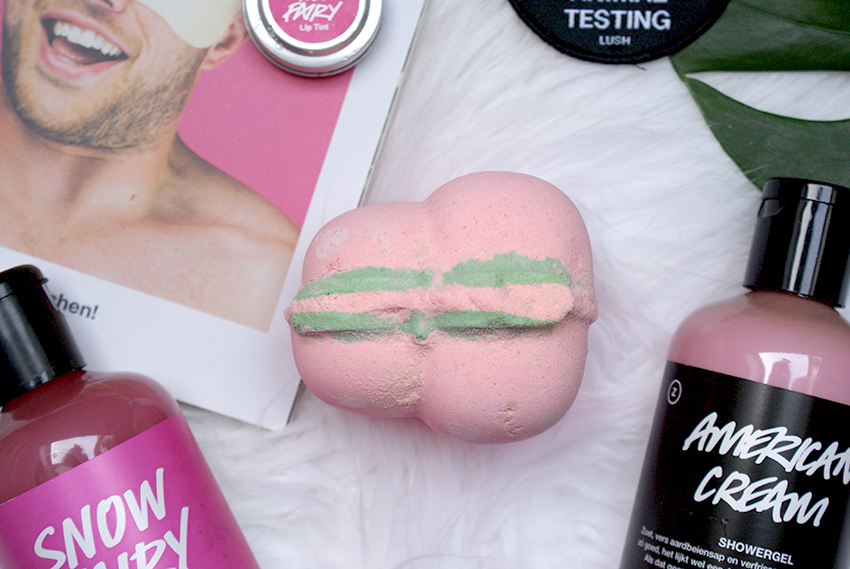 What is it?
Sodium Bicarbonate, Citric Acid, Grapefruit Oil, Davana Oil, Elemi Oil, Tagetes Oil, Fresh Peach Juice, Cream of Tartar, Water (Aqua), Titanium Dioxide, Sodium Coco Sulfate, Propylene Glycol, Dipropylene Glycol, Cocamidopropyl Betaine, Tin Oxide, Synthetic Fluorphlogopite, DRF Alcohol, Geraniol, *Limonene, Perfume, Colour 77491, Colour 15850:1, Colour 45410:1, Colour 15985:1, Colour 19140:1, Colour 45410, Colour 19140, Colour 42090:2
Lush Peachy Bath Bomb costs £3.95 / $6.95 and is part of the Valentine's Day range. The price in the UK is actually very nice, as it's a pretty ass big bath bomb! So in this case, your ass DOES look big, and that's a good thing.
Like the name suggests, this bath bomb smells like big, juicy, round.. peaches. But not only that, it also has a warm and woody touch to it. Even though I did expect the scent to be more fruity and sweet, I like it a lot.
Grapefruit oil, davana oil, elemi oil, tagetes Oil, fresh peach juice — this fruity emoji contains a lot of delicate ingredients that nourish your skin, while you float in a bath full of juicy goodness.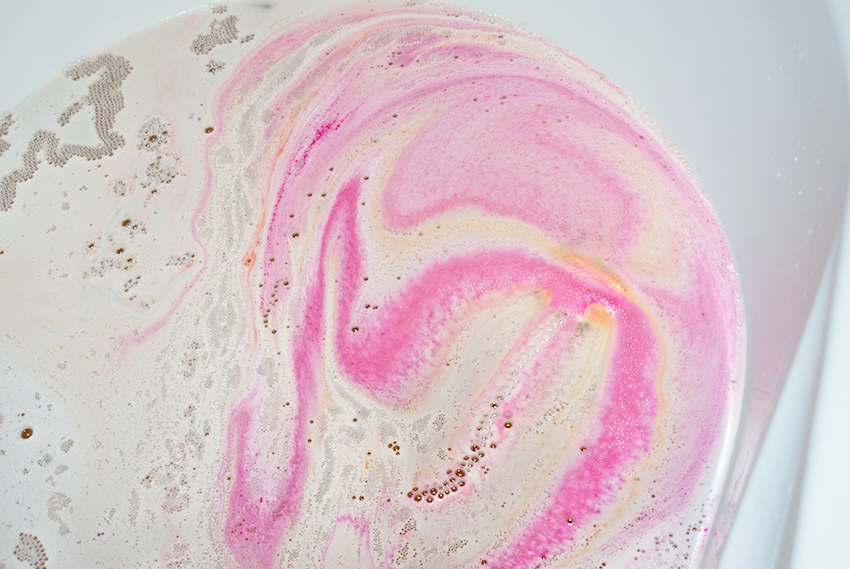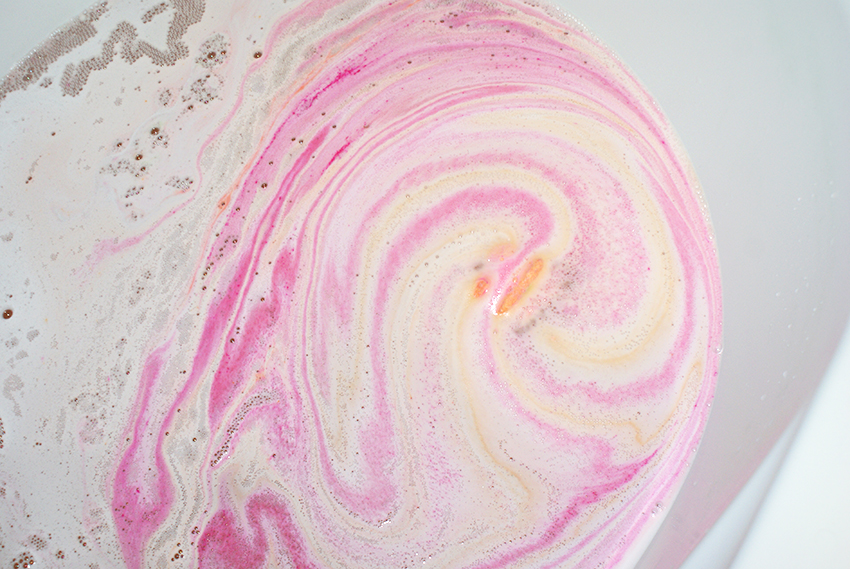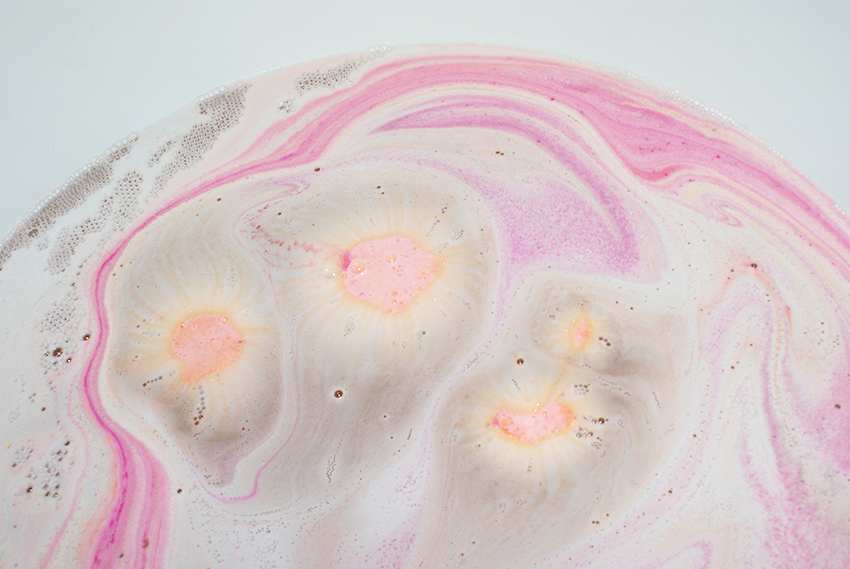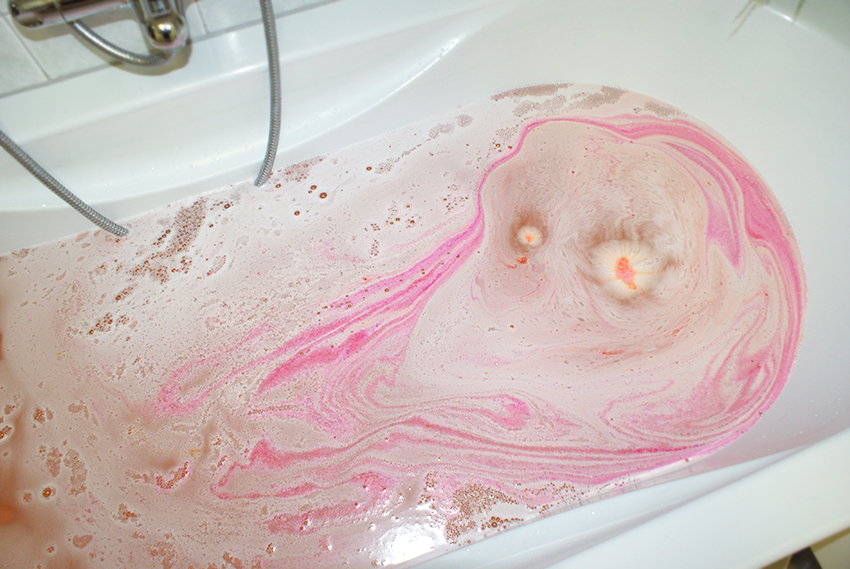 What do I think?
Upon hitting the water, Peachy started fizz like crazy. Since I like film my bath bombs, but also want to take photos of it, you can imagine the pure terror that occurred. Because I thought the bath bomb would dissolve in a few seconds, I quickly grabbed my iPhone, started filming, threw my iPhone aside, grabbed my digital camera, took some photos (this is extra fun because the camera didn't feel like focusing, therefore refuses to take a photo, and all this while you see the bath bomb dissolve right in front of you), throw the camera aside (ho, almost in the tub), grab the iPhone again, start filming — you get me. This shit is BANANAS. And guess what? The bath bomb was fizzing for another good five minutes. The little f*cker.
Anyway, the show that Peachy gave me made everything better in the end. Pink, orange and yellow waves were floating across the surface, which made the water turn a lovely color eventually. I couldn't pick up the peachy scent at this moment anymore, it just smelled warm and woody. Nonetheless, it was a good bathing session. My skin wasn't incredibly soft afterwards, but I still enjoyed this bath, despite the stress of capturing the bath bomb in action.

Lush Peachy Bath Bomb costs £3.95 (England) / $6.95 (USA).