Review: Lush Guardian of the Forest Shower Gel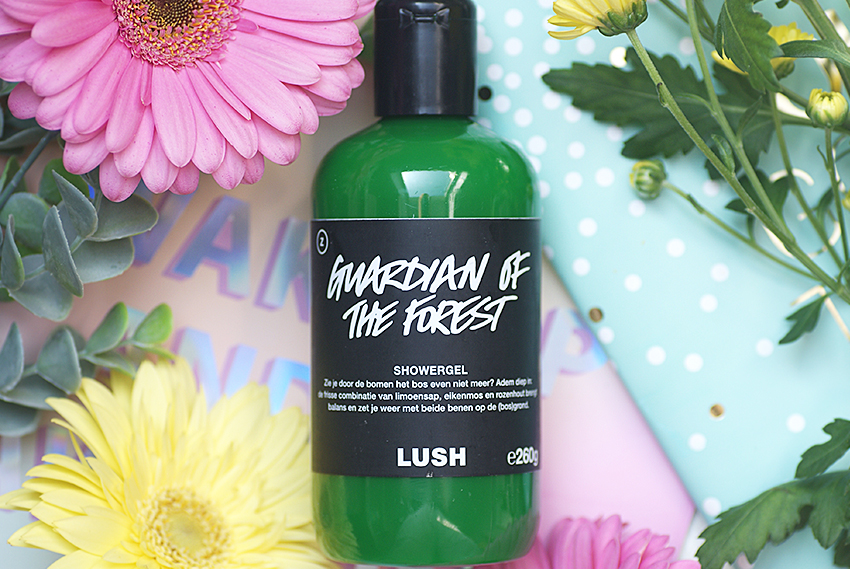 Fancy a walk in the forest, but there's no forest near you? No problem, because today's shower gel will immediately transport to a pine forest. The bright green shower gel is based on the popular Guardian of the Forest Bath Bomb, a green bath bomb that will bring you back to earth. Although I've only had this bath bomb once, I was of course too curious to this shower gel to let this one slip by. Even though we're blessed with a lovely beach here, I love being in the woods, so Guardians is a very welcome addition here.
If you're curious about this product, make sure you keep on reading!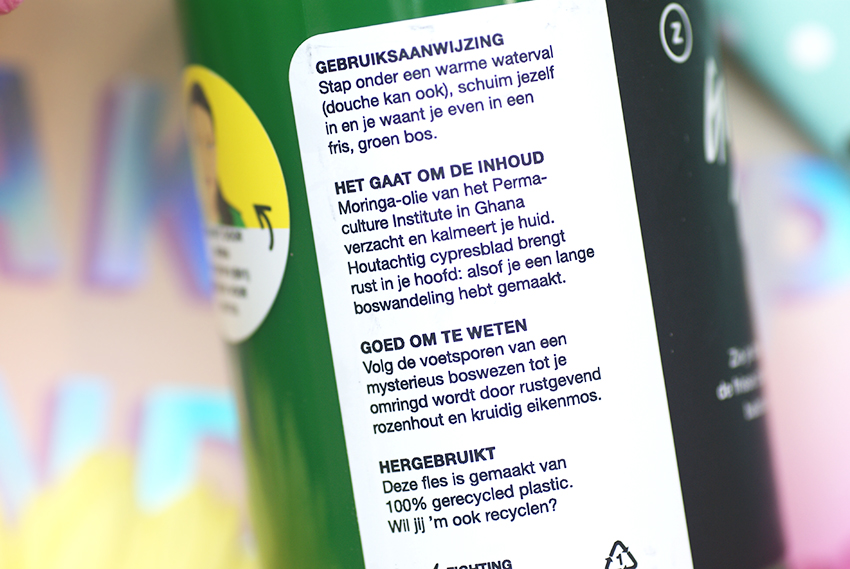 What is it?
Lush Guardian of the Forest Shower Gel costs £12.00 for 260 grams and is part of the Community Favorites — these are temporary online favorites. Just like the other limited shower gels, this one is also based on a popular bath bomb. Guardians of the Forest Bath Bom is a green bath bomb, known for its earthy, green scent and soothing effect on body and mind. Many fans are happy with the arrival of this shower gel — I'm not the biggest fan of green scents, but I wanted to give it a try anyway.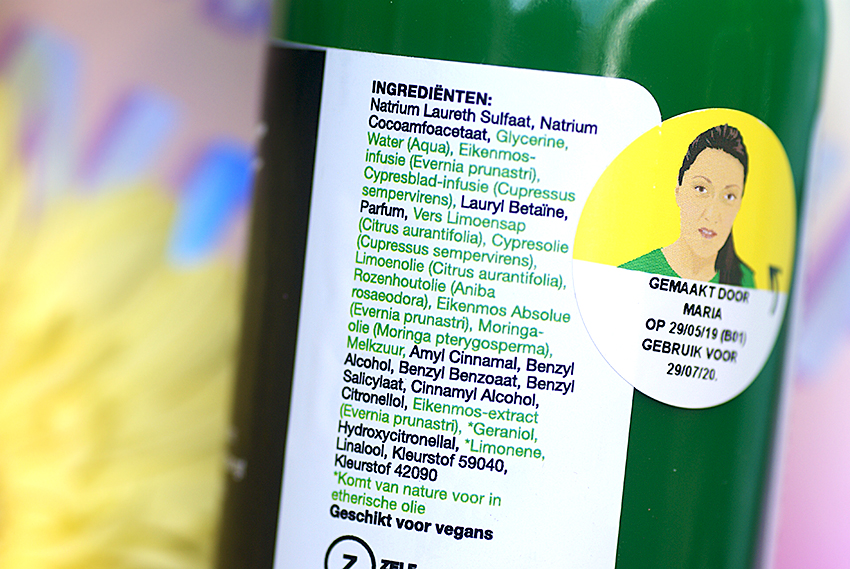 What's inside?
Ingredients: Sodium Laureth Sulfate, Sodium Cocoamphoacetate, Glycerine, Water (Aqua), Oakmoss Infusion, Cypress Leaf Infusion, Lauryl Betaine, Perfume, Fresh Lime Juice, Cypress Oil, Lime Oil, Rosewood Oil, Oakmoss Absolute, Moringa Oil, Lactic Acid, Amyl Cinnamal, Benzyl Alcohol, Benzyl Benzoate, Benzyl Salicylate, Cinnamyl Alcohol, Citronellol, Oakmoss Extract, *Geraniol, Hydroxycitronellal, *Limonen,e *Linalool, Colour 59040, Colour 42090
I'm already spotting some amazing ingredients in this shower gel, starting with glycerine, who gives the skin a hydration boost. There's oakmoss infusion (for a mossy aroma) and cypress leaf infusion (soothing and detoxifying). Fresh lime juice has an uplifting fragrance, but also rejuvenates and has antibiotic properties. Cypress oil stimulates blood circulation and has a detoxifying effect. Lime oil isn't just an invigorating scent, it also helps to remove dead skin cells so that the skin will glow. Rosewood oil has a rosy, spicy and woody aroma, but is also antimicrobial and balancing. Both oakmoss absolute and oakmoss extract have a mossy earthy aroma, which contributes to the overall scent. Morgina oil is antioxidant rich and highly nutritious; it soothes and softens the skin.
If a shower gel needs to teleport you into a forest, then the scent must be really good in order to do so. Guardians of the Forest is definitely not a let down, with its green scent. Upon the first sniff, the first thing that comes to mind is freshly cut grass, but it also has a a zesty lime kick when you sniff it. I can also smell some warm, earthy and woody notes, and while these notes are certainly present, they're moved to the background by the zesty kick of the limes, but also the cypress. Cypress smells a bit like parsley, and although I don't smell parsley per se, I can definitely smell herbal notes in this shower gel. It's quite a complex scent to describe, but I'd say it's mossy, grassy, fresh, citrusy, herbal and somewhat woody.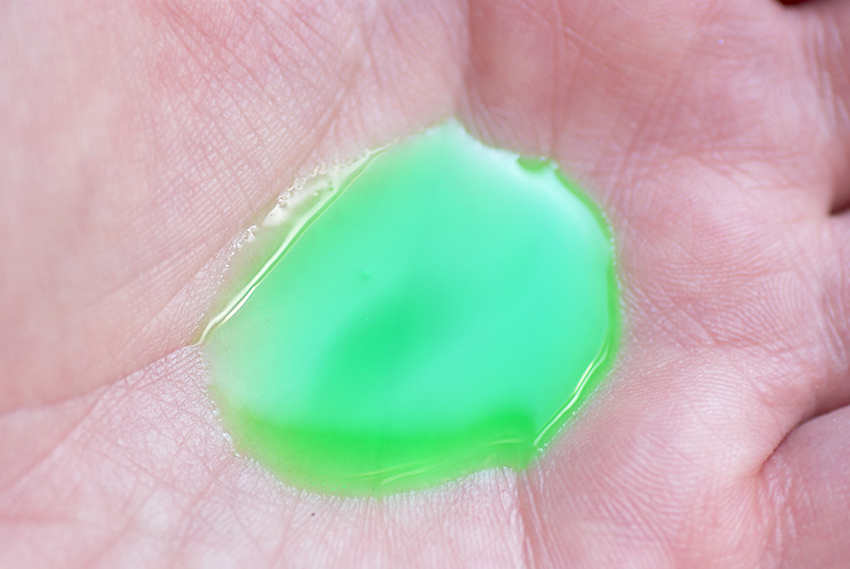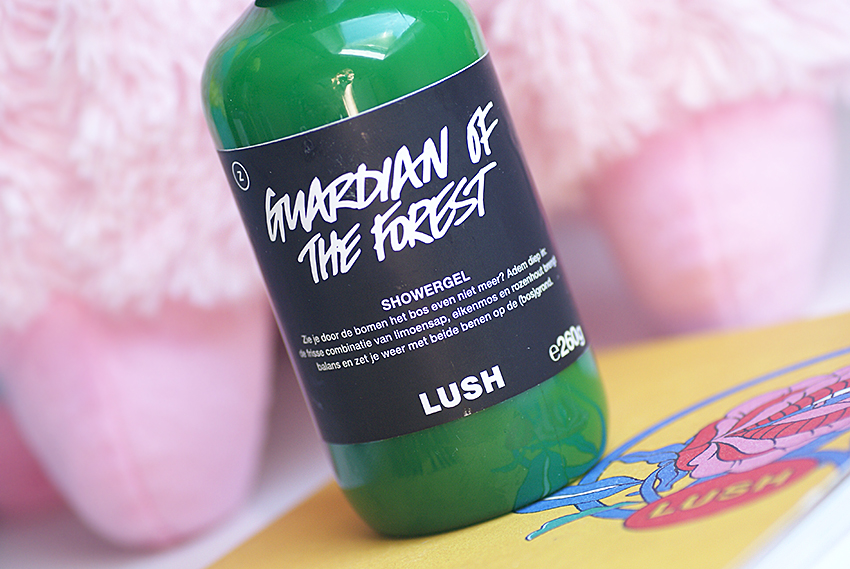 What do I think?
When I'm in the shower, I notice that the shower gel is slightly thinner than the other Community Favorites shower gels. Nonetheless, it lathers up really well, making it great for smothering your body. I really need this shower to teleport me into the center of a pine forest; not on a parking lot near a pine forest, so I use a little more shower gel than I normally do. The scent is amazingly strong and good, it's better than straight from the bottle. Long after exiting the shower, the entire upper floor still smells or Guardians of the Forest. The scent also lingers on the skin for quite some hours. Out of all the Community Favourites shower gels, I think this one has the strongest scent. When I'm the shower and I close my eyes, I can see myself standing in a forest, being surrounded by pine trees.
Afterwards my skin is softer and less dry. But the reason for me to grab this shower gel is because of the amazing scent in the shower and afterwards. When the shower gel arrived I and smelled it, I didn't really like it — I thought it was too grassy. But in the shower it is wonderful, and I'm very happy that I bought it.

Lush Guardian of the Forest Shower Gel costs £12.00 (England).

One Response to Review: Lush Guardian of the Forest Shower Gel