Review: Lush Snowcake Shower Gel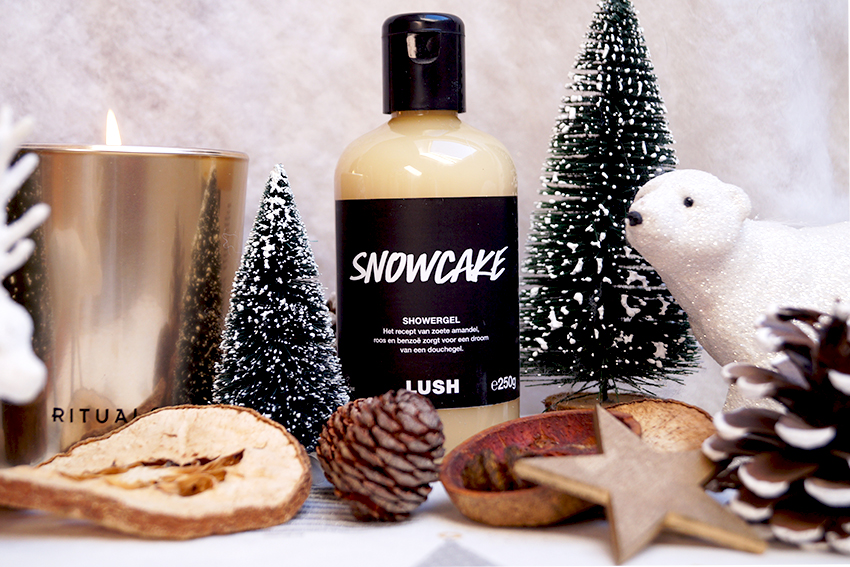 Yesterday I wrote about Snowcake perfume, but I also bought the shower gel a while ago. Of course I had to, because if there's one wonderful winter scent (besides Yog Nog 🧡), it's Snowcake! Although I wasn't really negative about the perfume, I wasn't very positive as well. So.. I'm pretty curious how I'll like this one! If you're curious as well, make sure you keep on reading.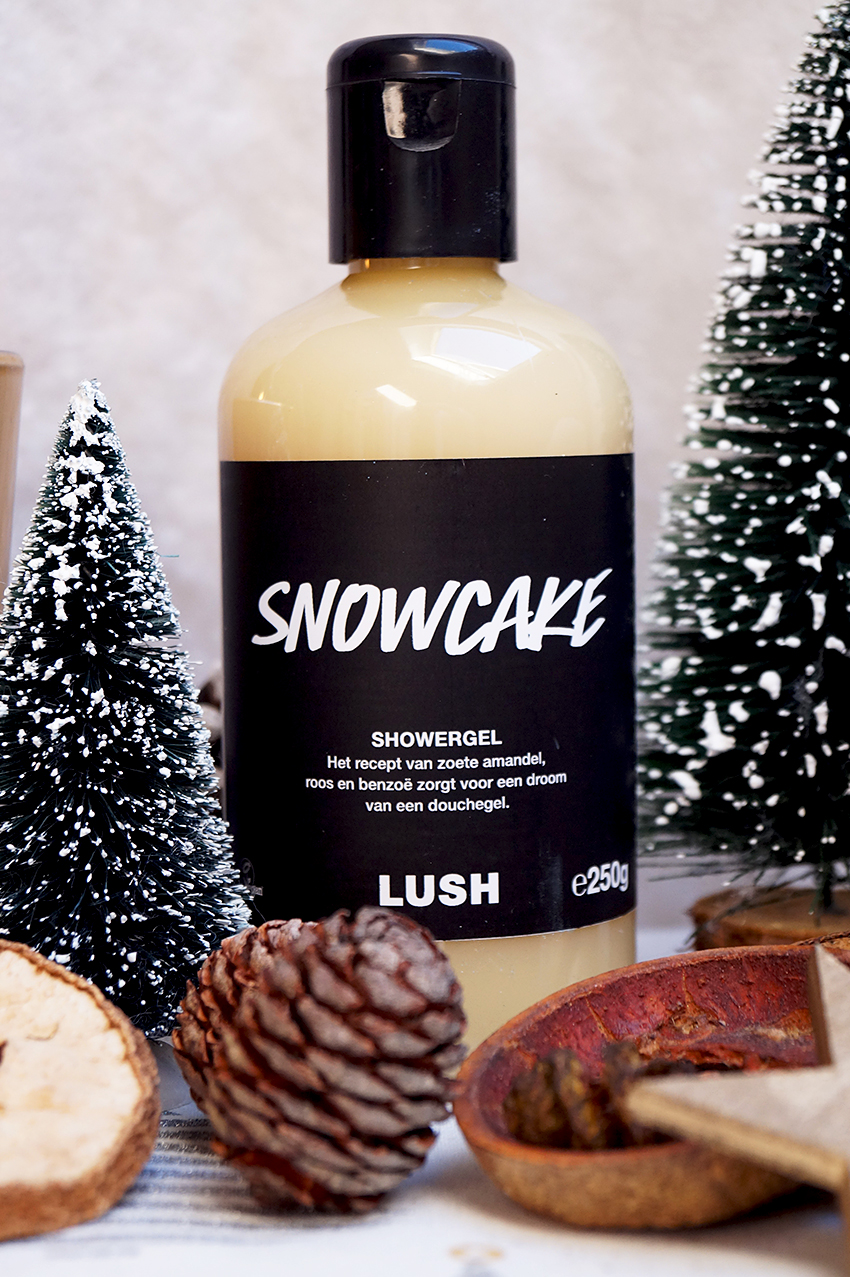 What is it?
Lush Snowcake Shower Gel costs £12.00 for 250 grams. It belonged to the Community Favourites a while back. It was only available in 250 grams, along with a few other popular shower gels that temporary made their comeback, being: Hot Toddy, Ghost, Black Pearl, Calacas and Sonic Death Monkey. Snowcake is unfortunately sold out at the moment, just like the others. But I wouldn't be surprised if Lush would ever release these again, that's why I decided to write this review anyway.
Snowcake is a pretty popular, wintery scent by Lush. It all began with their Snowcake soap, since then there have been various products with this lovely scent. One of those is Snowcake perfume, which is for sale right now!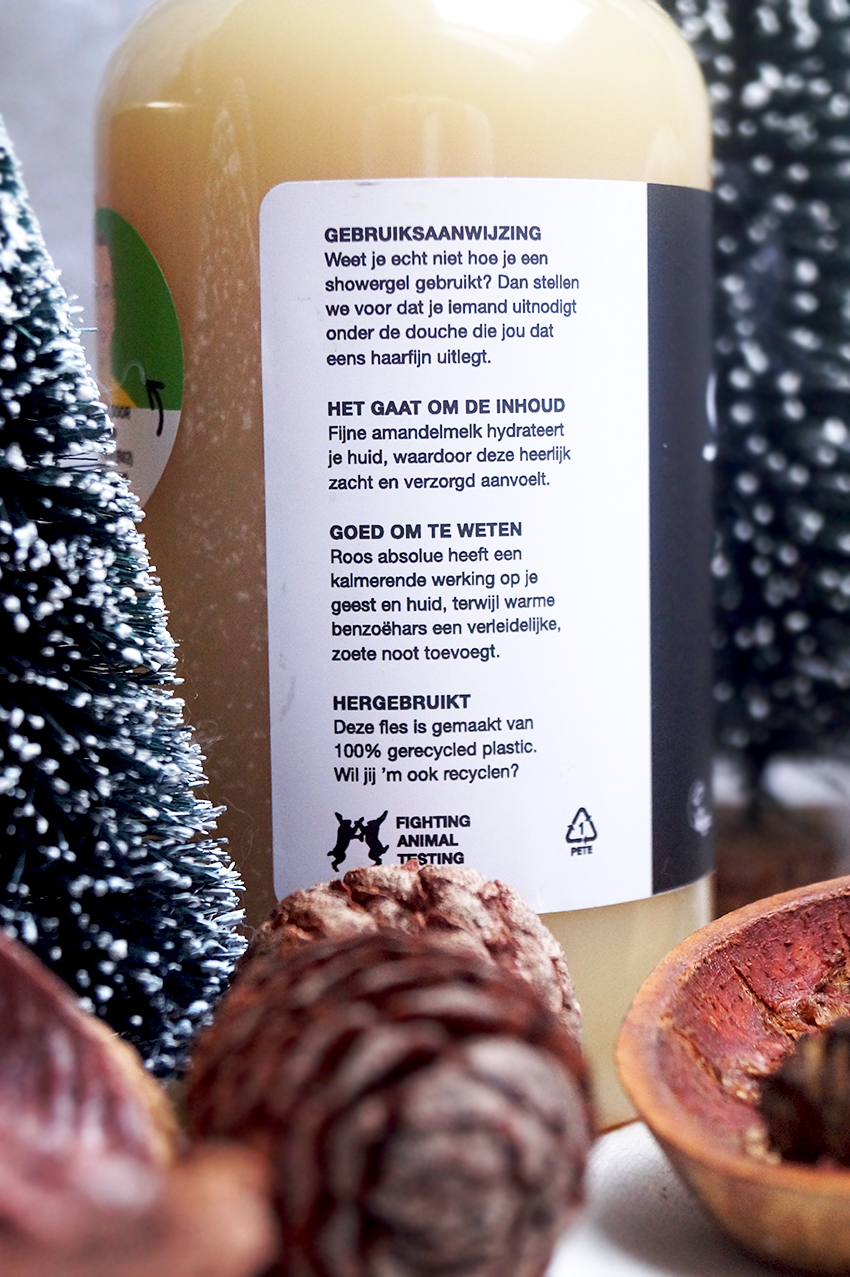 What's inside?
Ingredients: Almond Milk (Prunus dulcis), Water (Aqua), Sodium Laureth Sulfate, Sodium Cocoamphoacetate, Lauryl Betaine, Propylene Glycol, Perfume, Cassie Absolute (Acacia farnesiana), Rose Absolute (Rosa damascena), Benzoin Resinoid (Styrax tonkinensis pierre), Titanium Dioxide, Lactic Acid, *Benzyl Benzoate, Methylparaben
The shower gel contains a base of almond milk, an ingredient that softens, nourishes and hydrates the skin. Cassie adds a fruity note to the scent, while benzoin resinoid adds a warm note. Rose soothes the skin, but also adds a tiny hint of floral note to the scent. There aren't much ingredients in this shower gel, but nonetheless — the scent is amazing! It's a soft, warm, creamy and sweet almond marzipan scent. It's exactly how Snowcake should be. A real, cozy and sultry treat for the colder days. It's like indulging yourself in liquid marzipan, but without the calories. While I'm not able to detect the floral aspect of the rose, I can however smell a little bit of fruitiness in this shower gel, it kind of reminds me of cherries. But very subtly, nothing like Happy Blooming for example.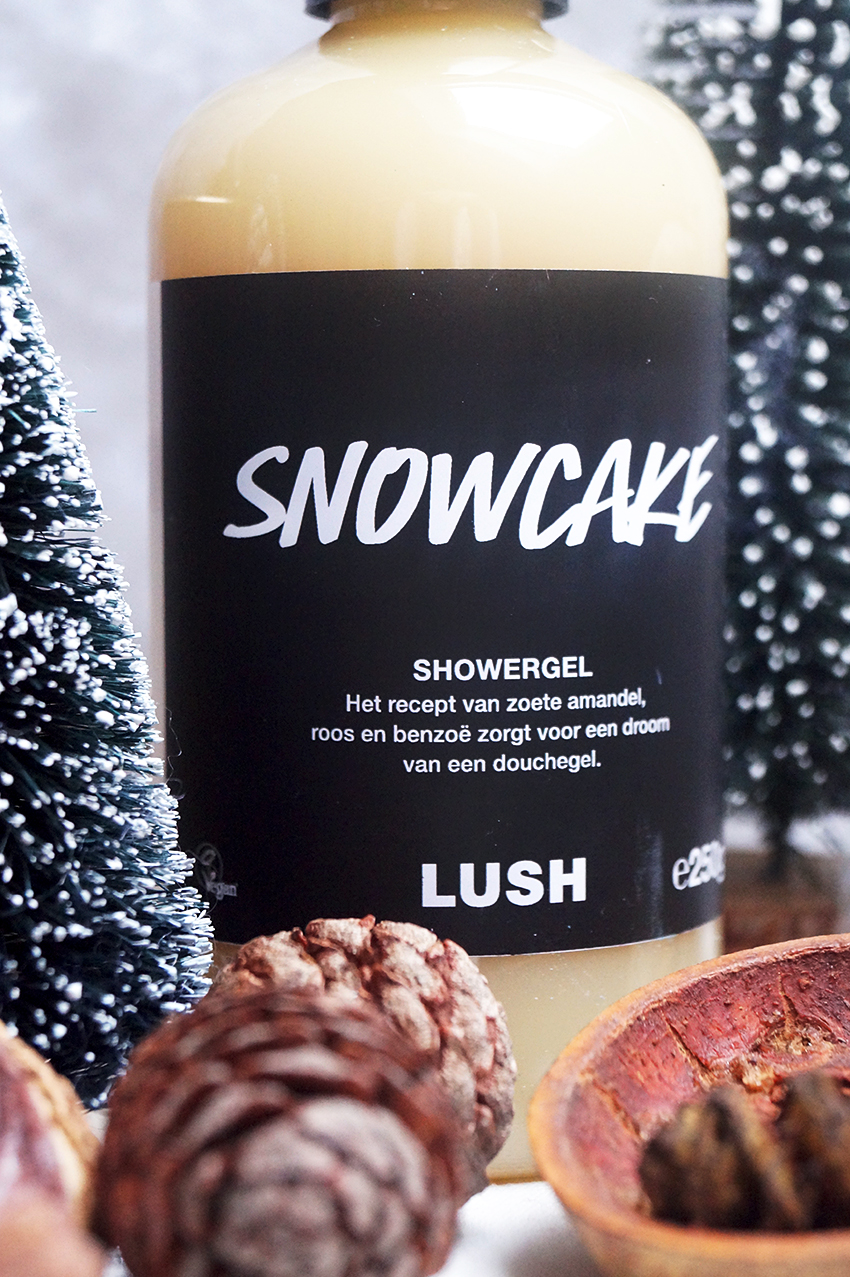 What do I think?
In the shower, a rich foam is created when in contact with water, making it very easy to massage this shower gel across the skin. The smell is slightly sharper or stronger in the shower, but not in an annoying way. In fact, I really enjoy the scent of Snowcake. What strikes me, is that you need very little of this shower gel; a small drop is enough for your upper body. So it's pretty economical to use, which kinda justifies the price… kinda. After rinsing, my skin feels a LOT softer, but it also looks more hydrated. I tested this out a few times, just to be sure, but every time I could see a clear difference between the arm on which I used the shower gel and the arm on which I did not use anything. Snowcake isn't just a pleasure to the nose, your skin will also be very happy with it! The scent could've lingered for a little longer, I can smell it very subtly, but after an hour the scent was pretty much gone.
All in all, this is really a wonderful shower gel. I'm very happy that I bought it, even though I was a little hesitant because of the price. In the UK it was 12 pounds, but in The Netherlands it was 18 euros, which is about 15 pounds. But this shower gel will definitely be getting a permanent place in my shower the next few months!

Lush Snowcake Shower Gel costs £12.00. It's currently not for sale anymore.

One Response to Review: Lush Snowcake Shower Gel