Review: Lush Blazin' Bad Zula Bath Bomb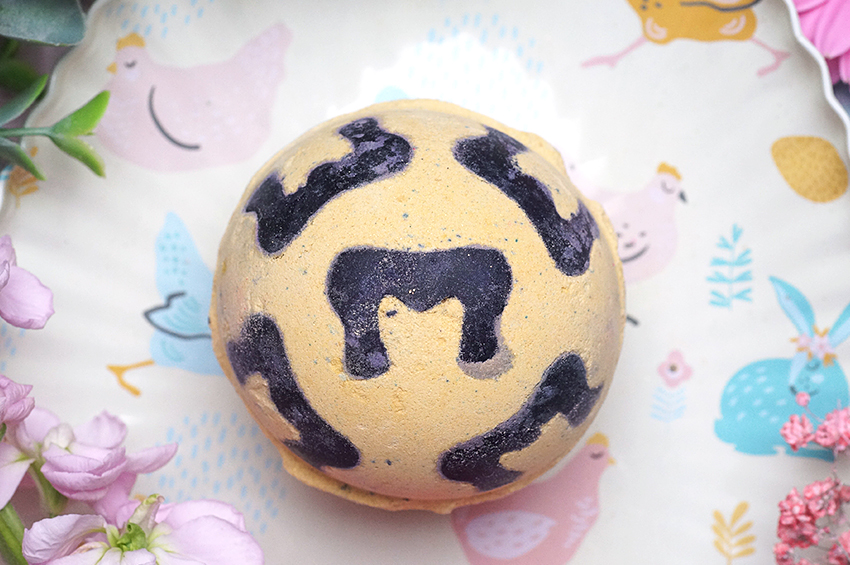 Have you ever seen such a cool bath bomb? Well, just wait until you see it in the bath! This bath bomb has completely won me over, being one of my favorites now. I shit you not! And the idea behind it is just as cool as this bath bomb's appearance. Keep on reading and I'll tell you everything about this beauty!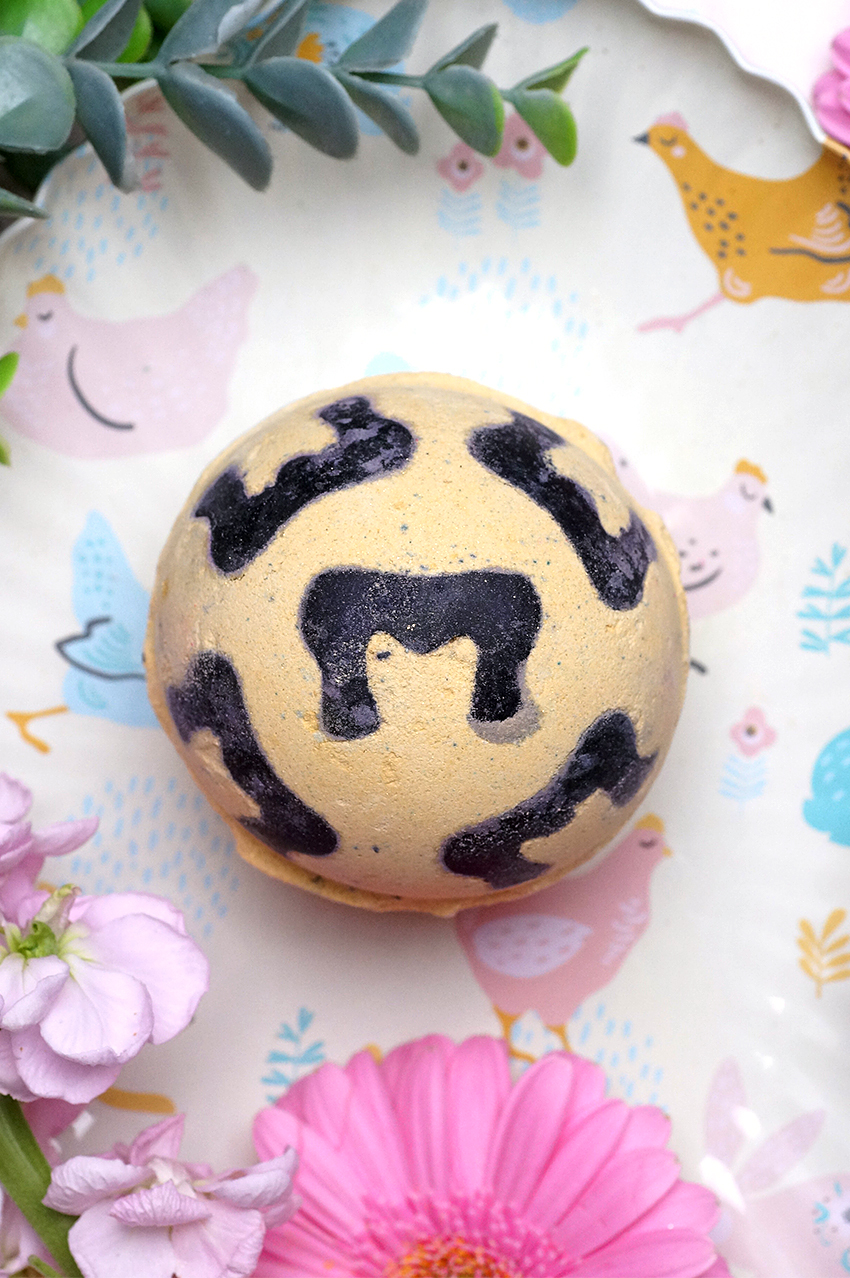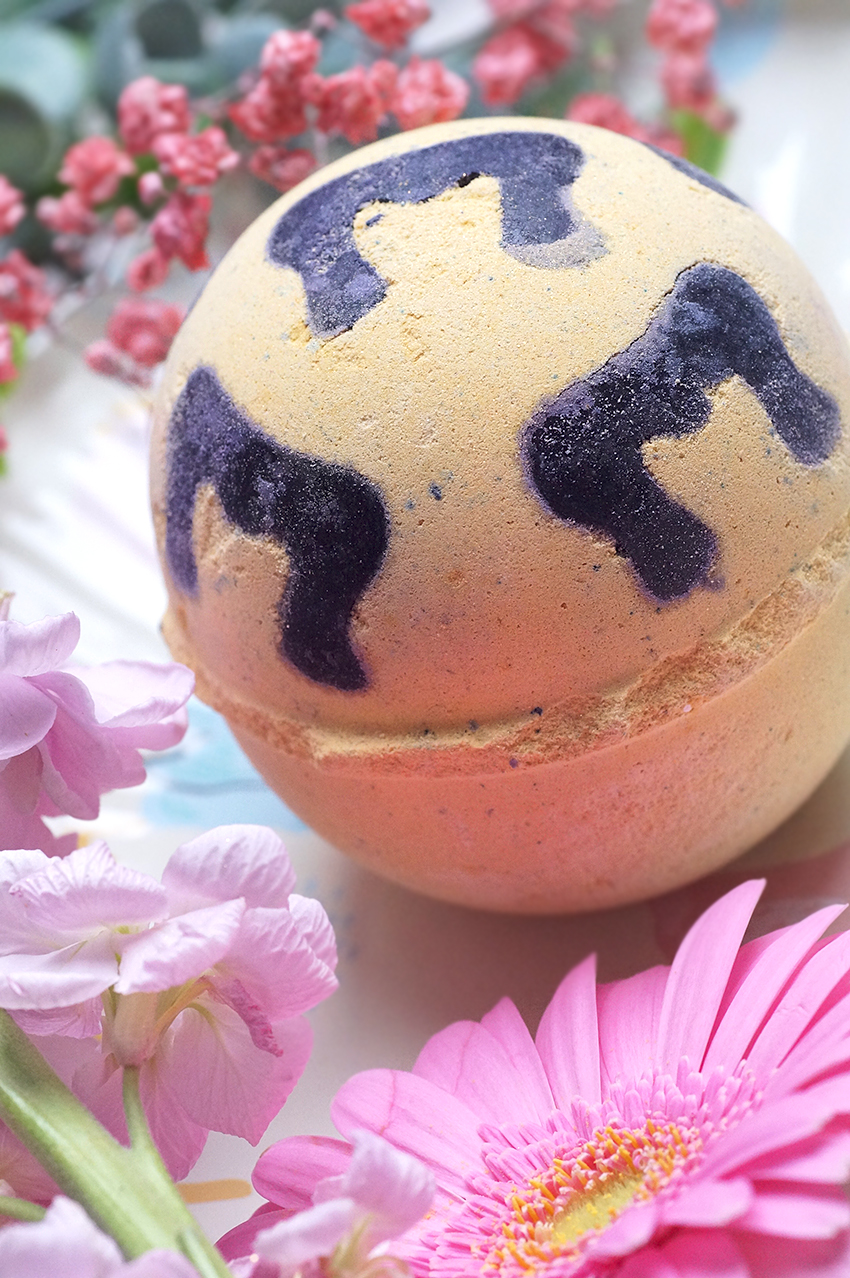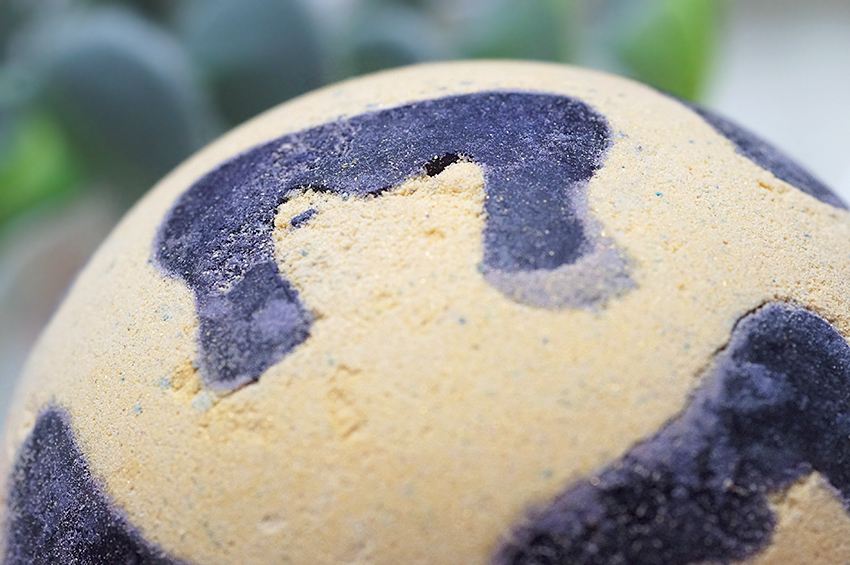 What is it?
Ingredients: Sodium Bicarbonate, Citric Acid, Fair Trade Organic Cocoa Butter, Disodium Lauryl Sulfosuccinate, Synthetic Fluorphlogopite, Perfume, Black Pepper Oil, Cinnamon Leaf Oil, Clove Bud Oil, Brazilian Orange Oil, Titanium Dioxide, Cream of Tartar, Gardenia Extract, Cornstarch, Laureth 4, Sodium Laureth Sulfate, Dipropylene Glycol, Lauryl Betaine, Tin Oxide, Silica, *Citral, *Eugenol, *Limonene, *Linalool, Colour 77499, Colour 17200, Colour 77491, Colour 42053, Colour 42090
Lush Blazin' Bad Zula Bath Bomb costs £5.95 / $6.95 and is part of the Mother's Day range. This Mel B-inspired bath bomb contains small shapes that make it look like a leopard print. This is Mel B's most common outfits! Growing up in the 90's, it was inevitable that I would be a huge Spice Girls fan. And although Ginger Spice was always my favorite, I really liked Mel B as well. I love how Lush paid tribute to them with this collection. There's Ginger shower gel, which resembles, of course, Ginger Spice. Baby's Bum Facial Cleanser is Baby Spice, Posh shampoo bar is Posh Spice en Smash The Patriarchy! Bubble Bar is Sporty Spice.
Blazin' smells sweet, but also has a spicy touch to it. It has something warm and stimulating — probably the cinnamon. It adds a cozy and autumnal touch to the scent. There's a spicy note of black pepper, but the clove bud can also be smelled. It's nice, a lovely sweet and spicy scent. The dark shapes on the bath bomb are all made from cocoa butter, by the way!
Play the video in 2160p quality and on full screen for the best experience! The video has been sped up.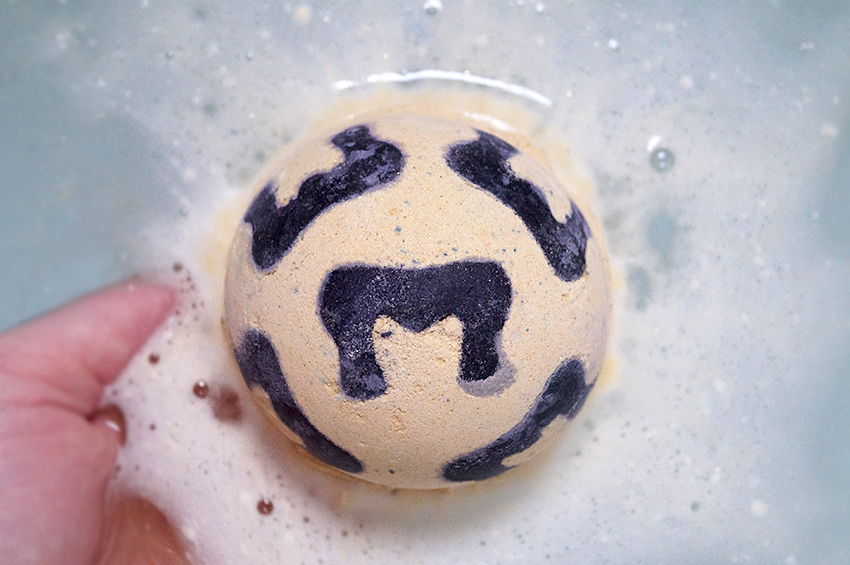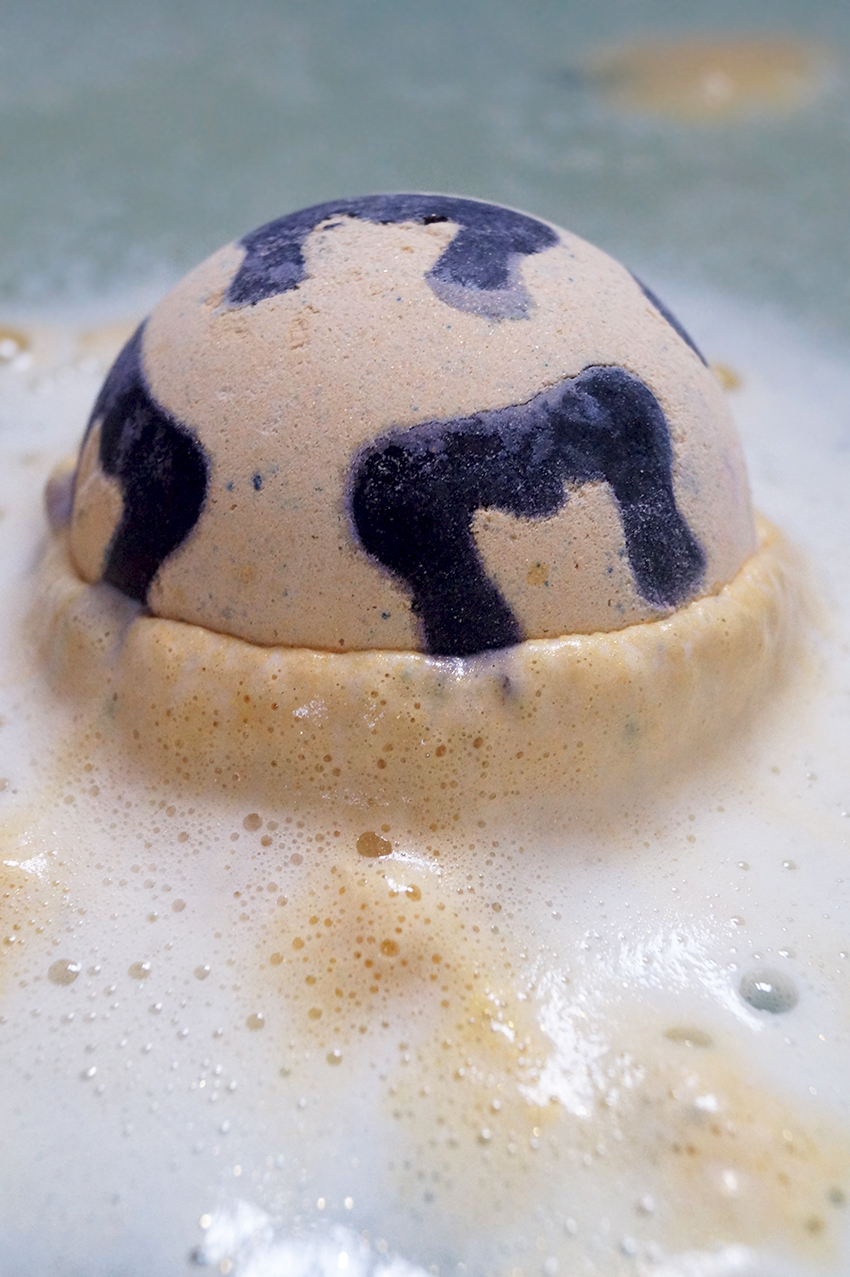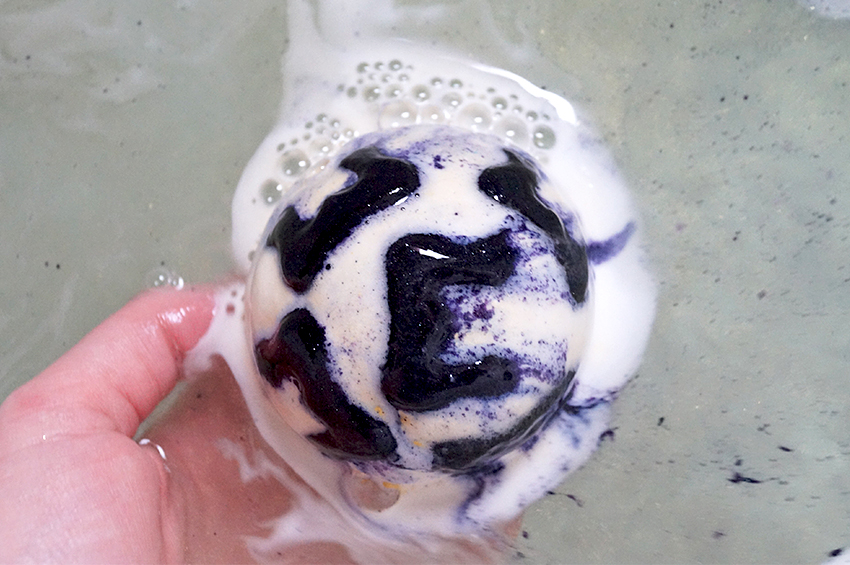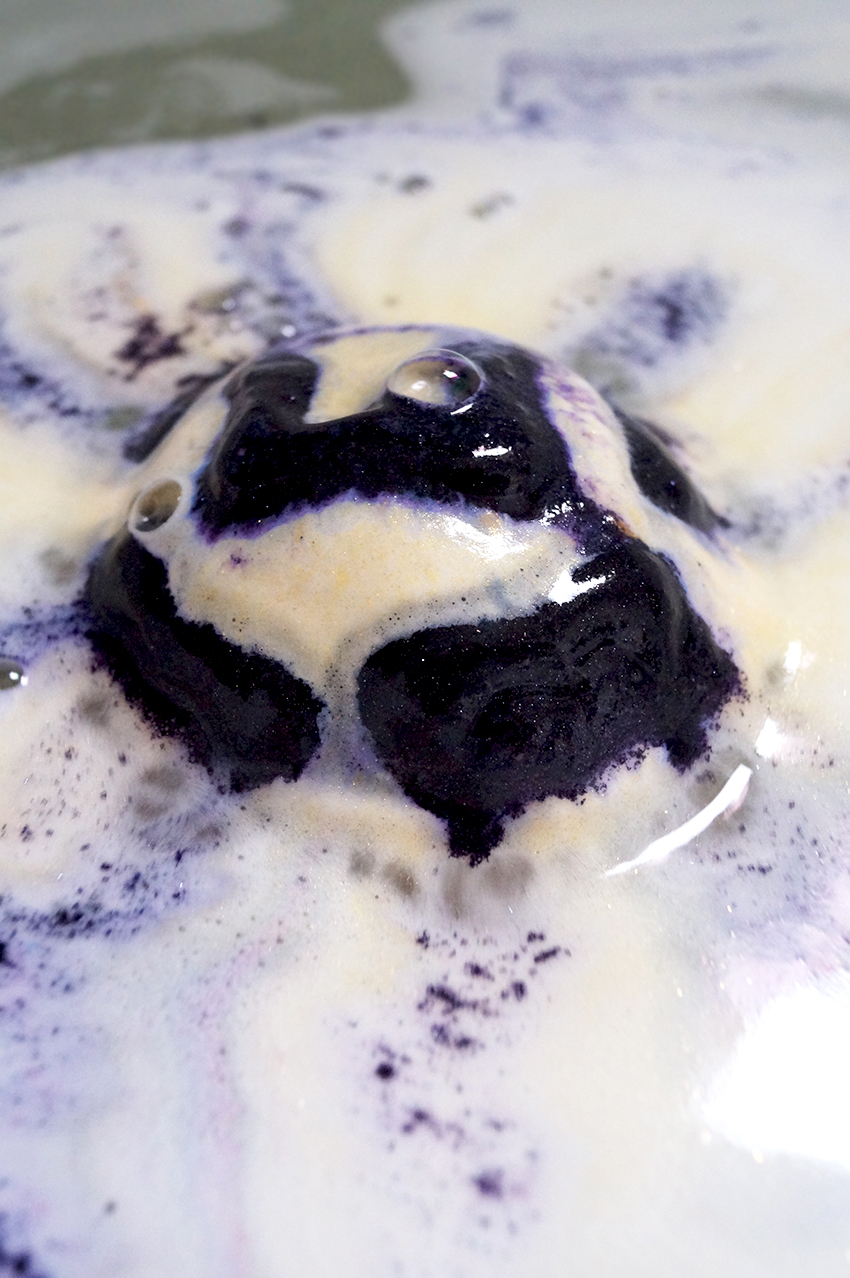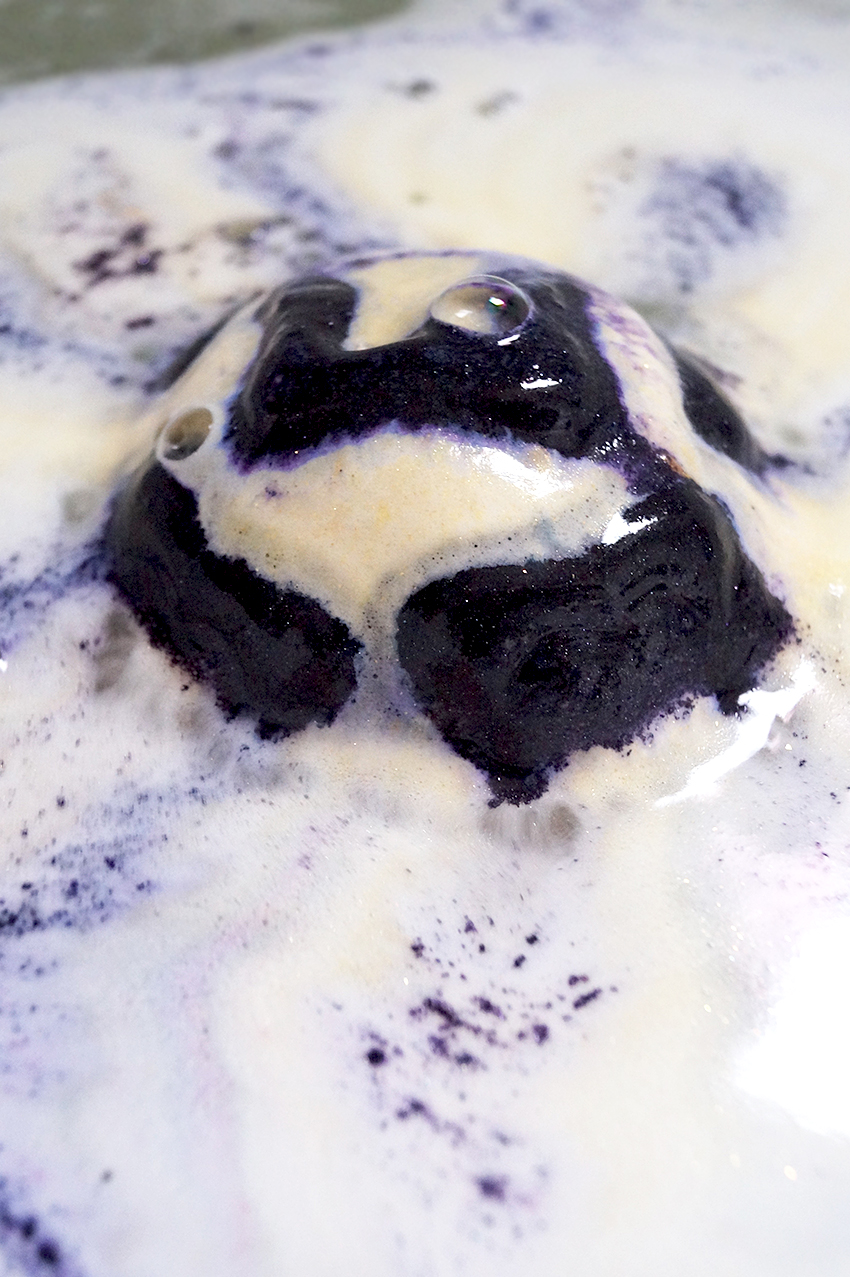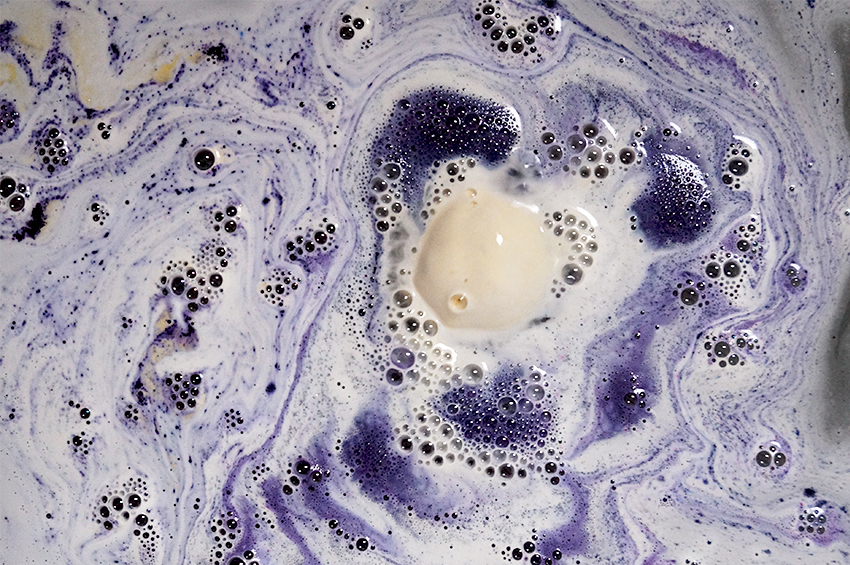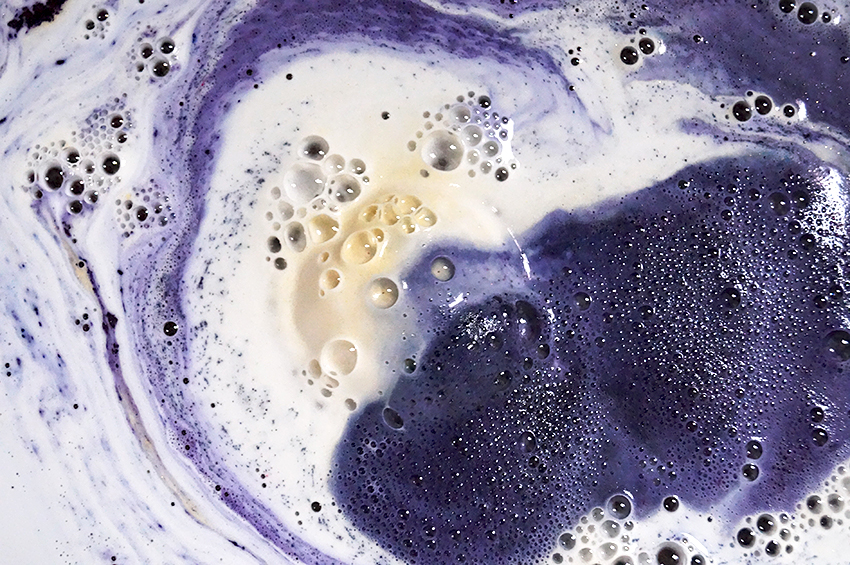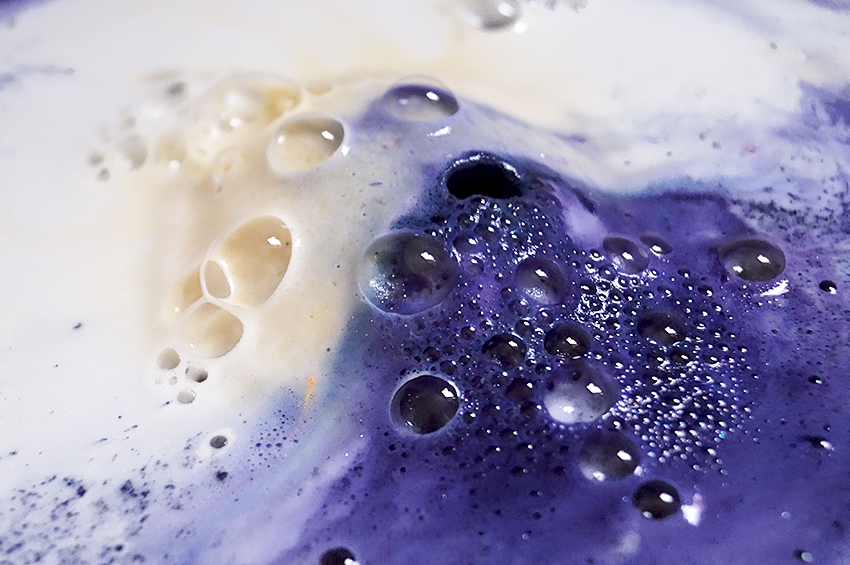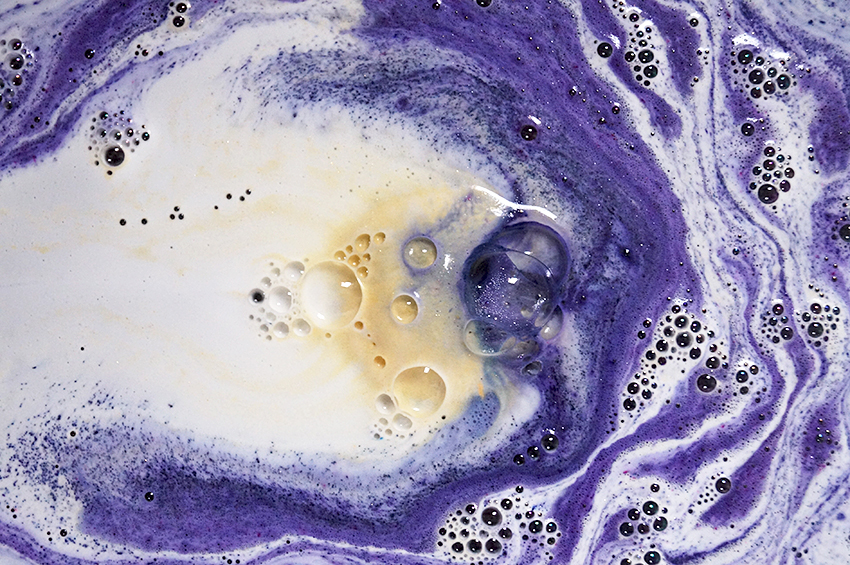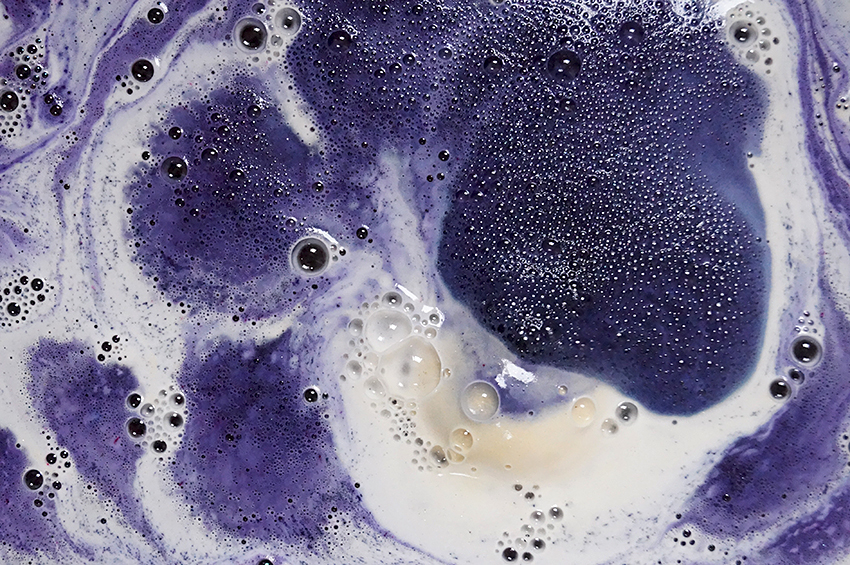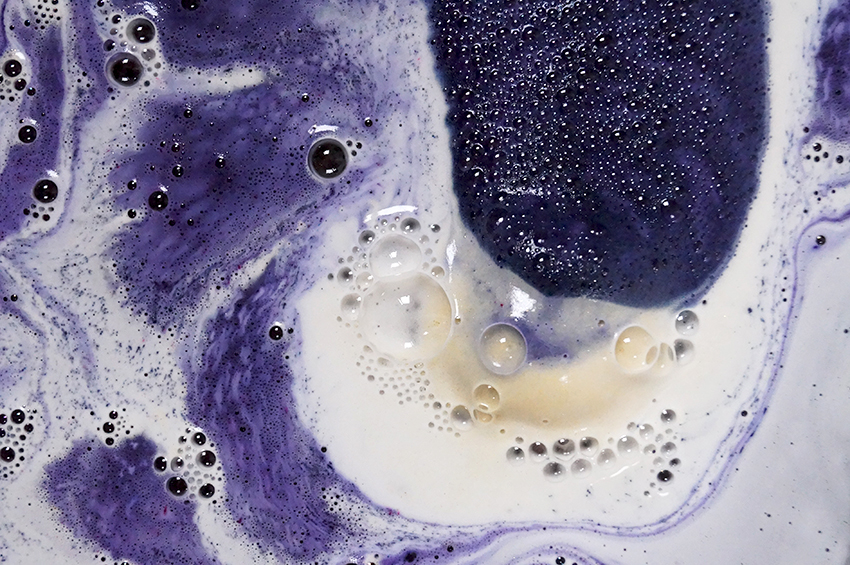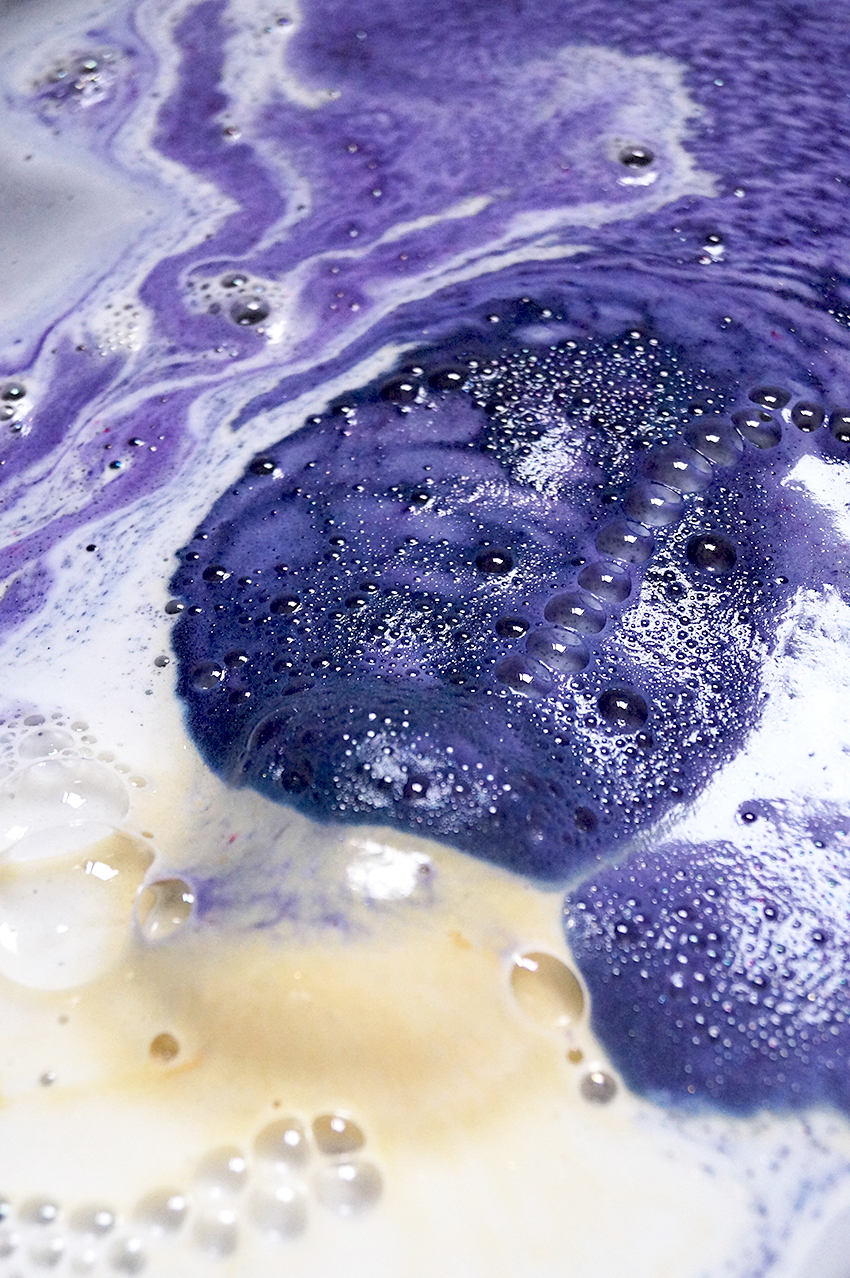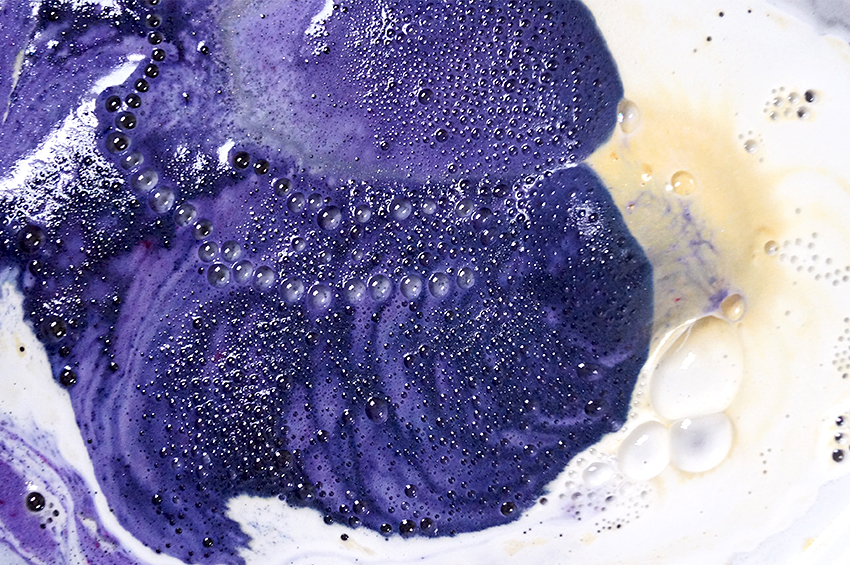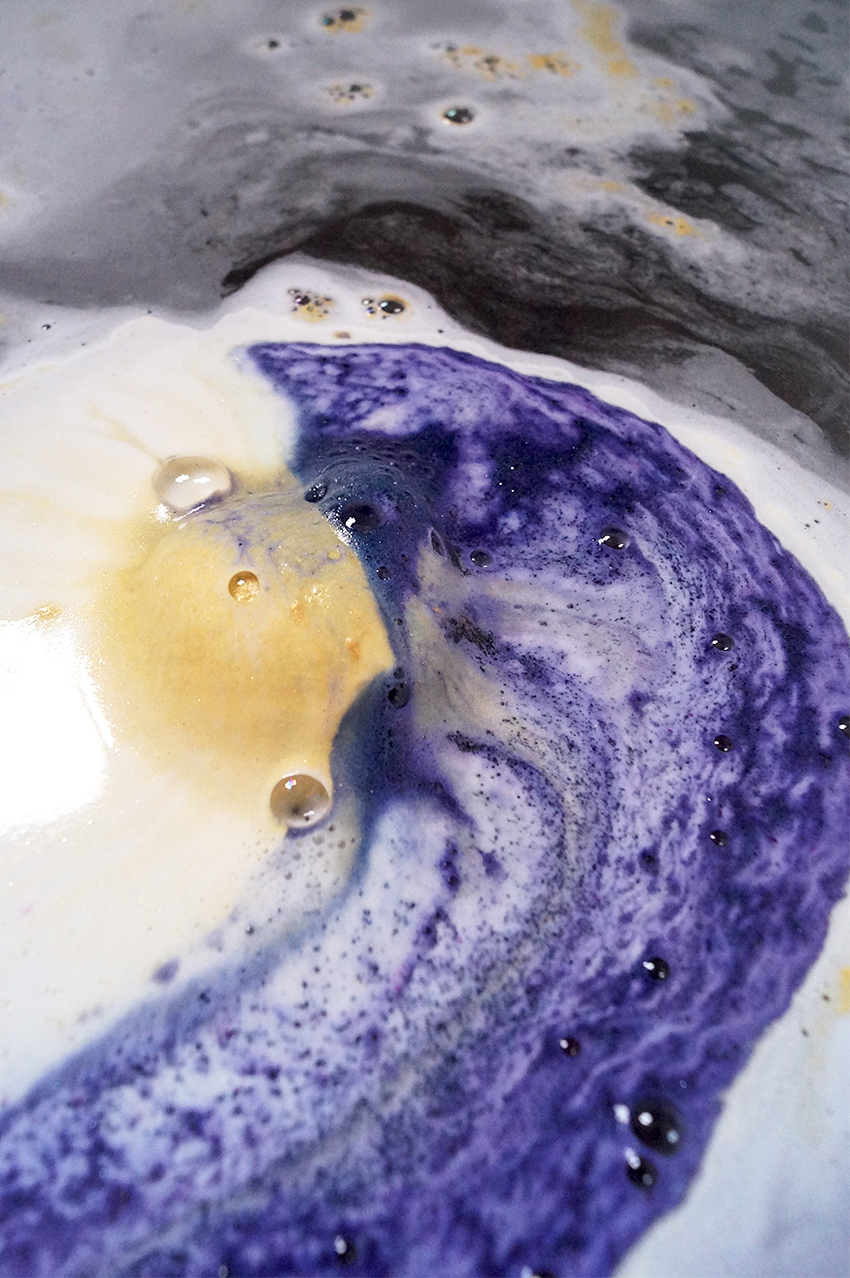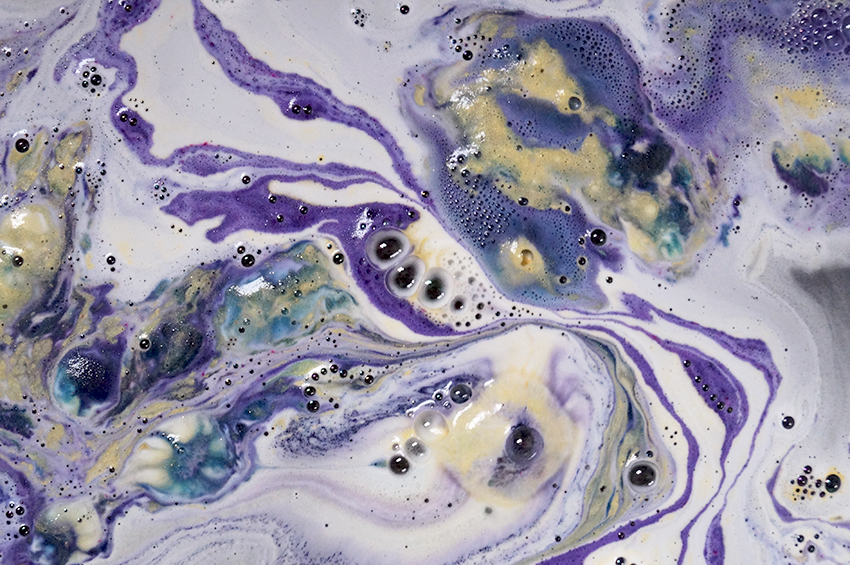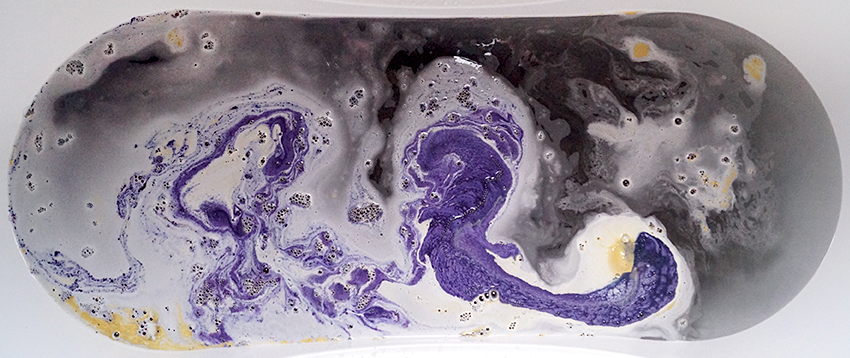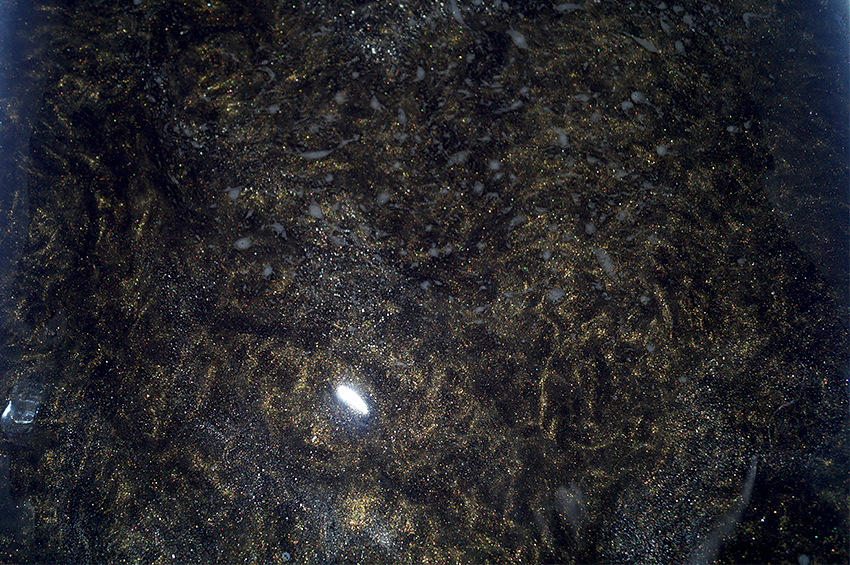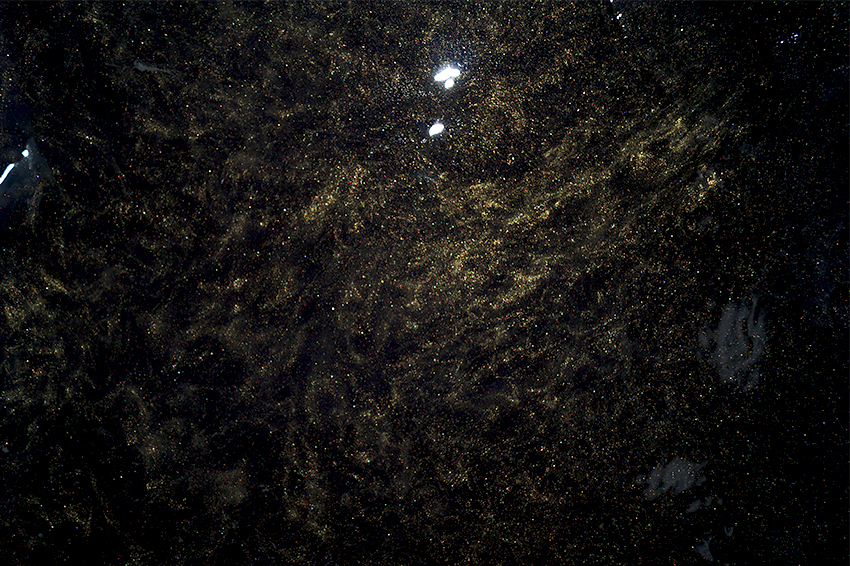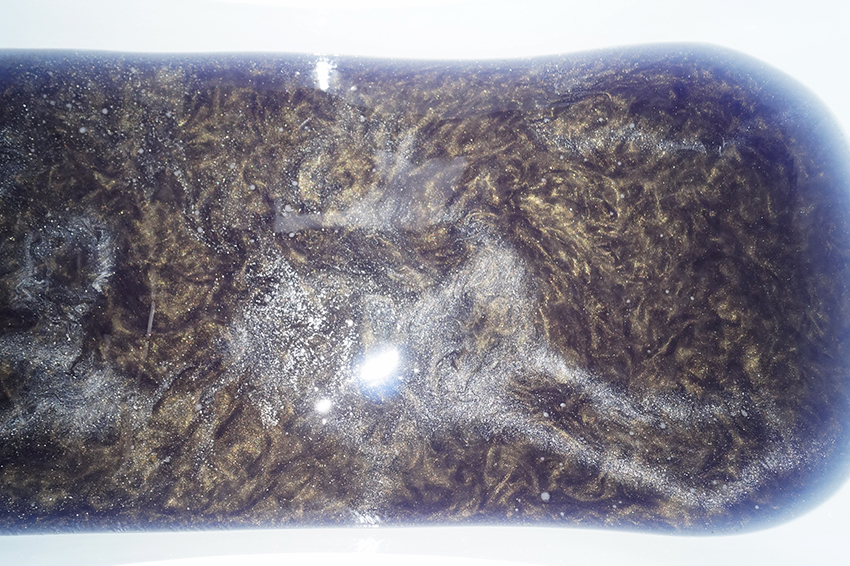 What do I think?
I took about 110 photos of Blazin 'Bad Zula, which I think that says enough. It starts with pouring out thick, creamy, yellow swathes of froth, followed by wisps of ink-blue cocoa butter. In no time you'll find yourself staring and drooling over the bath art. It made me feel like I was standing in the Rembrandt museum, with the most beautiful painting right in front of me. The combination of light yellow with dark blue is gorgeous, I give this bath bomb a 10/10 in terms of bath art. Dark blue foam keeps pouring out the bath bomb, after about 12 minutes the bath bomb's dissolved. The result is so aesthetically pleasing! The sweet and spicy scent fills the bathroom and continued to stay with me throughout the experience.
The final water is a beautiful, black color with thousands of tiny, golden glitters. I love glitter so this is really great. With every movement of the water, they pulsated and swayed through the pitch black water. It also made my skin feel very soft and slightly more hydrated! The tub was pretty easy to clean afterwards. There were some black smears here and there, but with a wet cloth they were easily removed. Normally I wouldn't stock up on bath bombs that are €7,50 where I live (more expensive than UK and NA), but I will make an exception for this one. I'm in love. I spent almost an hour in the bath, playing with the water — it was such a pity to quit the bath and let the water run away. Fortunately, I can stock up on a few more before they're gone!

Lush Blazin' Bad Zula Bath Bomb costs £5.95 (England) / $6.95 (USA).

One Response to Review: Lush Blazin' Bad Zula Bath Bomb