Review: Lush Easy Peeler Shower Scrub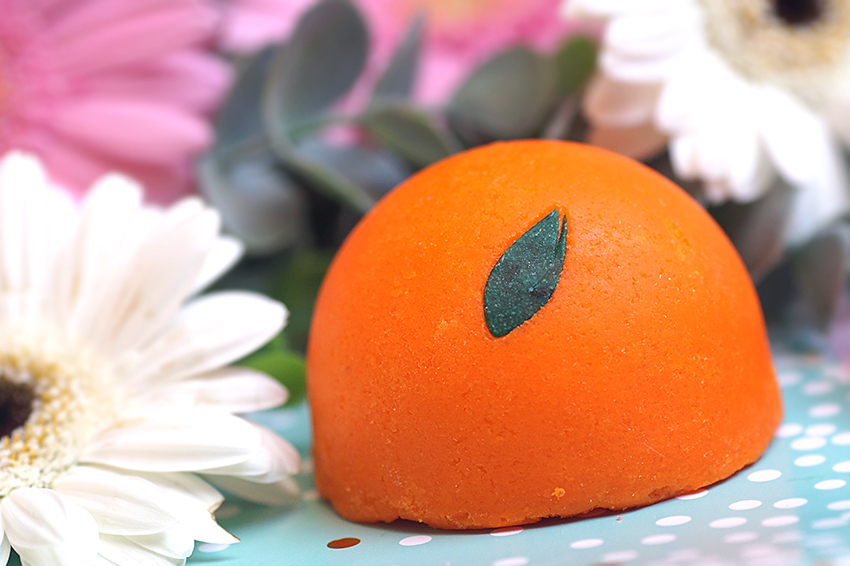 There aren't a lot of things that can wake me up in the morning. Not even the alarm clock can do the job. Thank God my boyfriend wakes me up, although it takes awhile before I eventually open my eyes. Once out of bed, I drag myself to the shower, only to lean against the wall with my eyes closed, half sleeping. No, waking up is not my thing. Fortunately, Lush has some amazing products for mornings like these! Cup O' Coffee used to be my favorite, but right now, I've completely fallen in love with Easy Peeler. The scent doesn't just wake me up — it also makes me happy. And THAT is impressive, seeing as I normally don't crack a smile before having my cup of black coffee.
If you're curious about this product, make sure you keep on reading!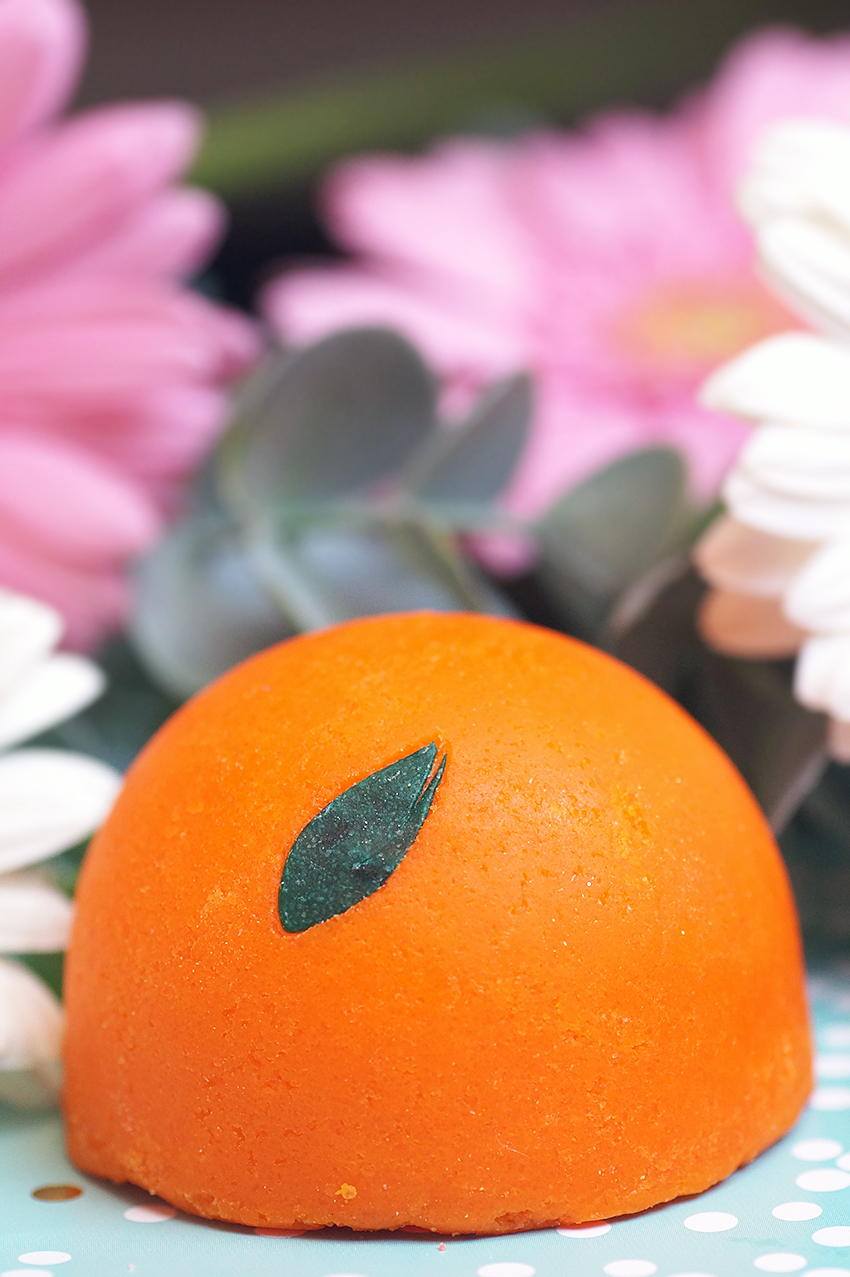 What is it?
Lush Easy Peeler Shower Scrub costs £5.00 / $9.95. It used to be a Liverpool exclusive, but it's now part of the main line. It's a body scrub, packed with natural sugar grains and butters and oil, so that your skin will benefit from both exfoliation and hydration. It's a solid scrub, it has no packaging. You simply take it with you in the shower and gently rub it over your damp skin. Don't put to much pressure on it, unless you want to get rid of the outermost layer of your skin. Due to the shape of this solid scrub, it's easy to hold and massage on the skin.
Easy Peeler is a body scrub — it's not suitable for the face. It's too coarse in terms of texture. I've read a few reviews from people who found this scrub to be harsh, and that while this scrub is already less coarse than the sugar scrubs that Lush had before.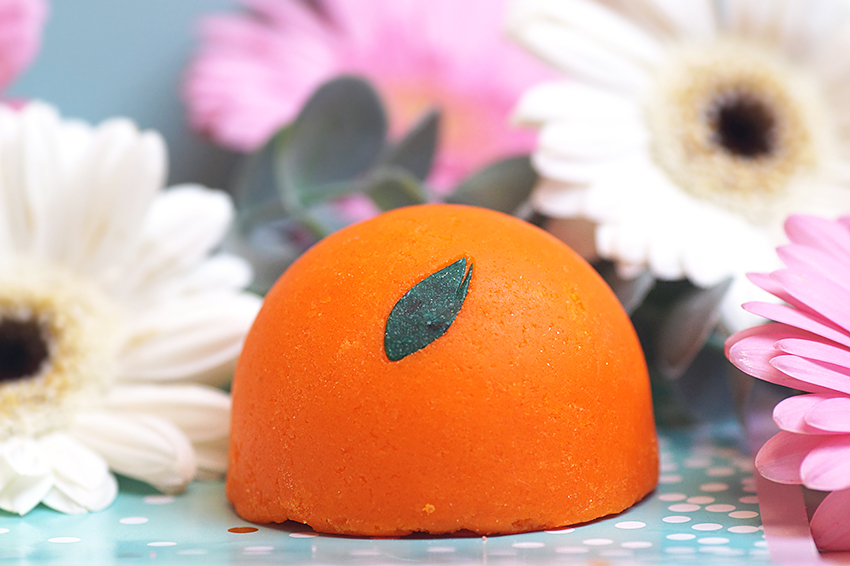 What's inside?
Ingredients: Granulated Sugar, Fair Trade Organic Cocoa Butter, Sodium Bicarbonate, Potato Starch, Organic Shea Butter, Sodium Coco Sulfate, Cream of Tartar, Fresh Apple Pulp, *Limonene, Sicilian Red Mandarin Oil, Tangerine Oil, Bergamot Oil, Apricot Kernel Oil, Mango Butter, Orange Peel Wax, Water (Aqua), Cocamidopropyl Betaine, Sodium Lauryl Sulfate, Hydroxy propyl methyl cellulose, Sodium polyacrylate, *Citral, *Linalool, Perfume, Colour 15510, Colour 19140, Colour 42090
The base of this scrub is granulated sugar grains. It's also packed with cocoa butter and shea butter — two amazing hydrating, nourishing and soothing butters. Furthermore the scrub contains apple pulp, which has malic acid as antioxidant, this will exfoliant the skin as well. Apple pulp also contains vitamines, to cleanse and nourish the skin. Mandarin oil has an uplifting and cheerful scent, but also has a brightening effect on the skin. Tangerine oil strengthens the skin and has also an uplifting fragrance. Bergamot oil refreshes the skin. Apricot kernel oil contains vitamin A and minerals, to lock in moisture and make the skin silky soft. Mango butter softens the skin, it's actually softer than cocoa butter! It's very moisturising and helps to repair damaged skin. Orange peel wax is moisturising, antimicrobial and a vegan alternative to lanolin.
The scent is stunning, it's mouth-watering delicious. If you're familiar with the Brightside bubble bar, then you know how Easy Peeler smells like! It's very fruity, fresh and juicy. Think oranges and mandarines, with a few lemons. Zesty, uplifting, sunny and invigorating, it's the best citrus scent there is, if you ask me. The scent leaves you feeling refreshed and cheerful, it's how happiness smells like. I'm actually happy it's not another lemon scent, it's purely mandarins, which I truly love. I really want to take a bite out of it.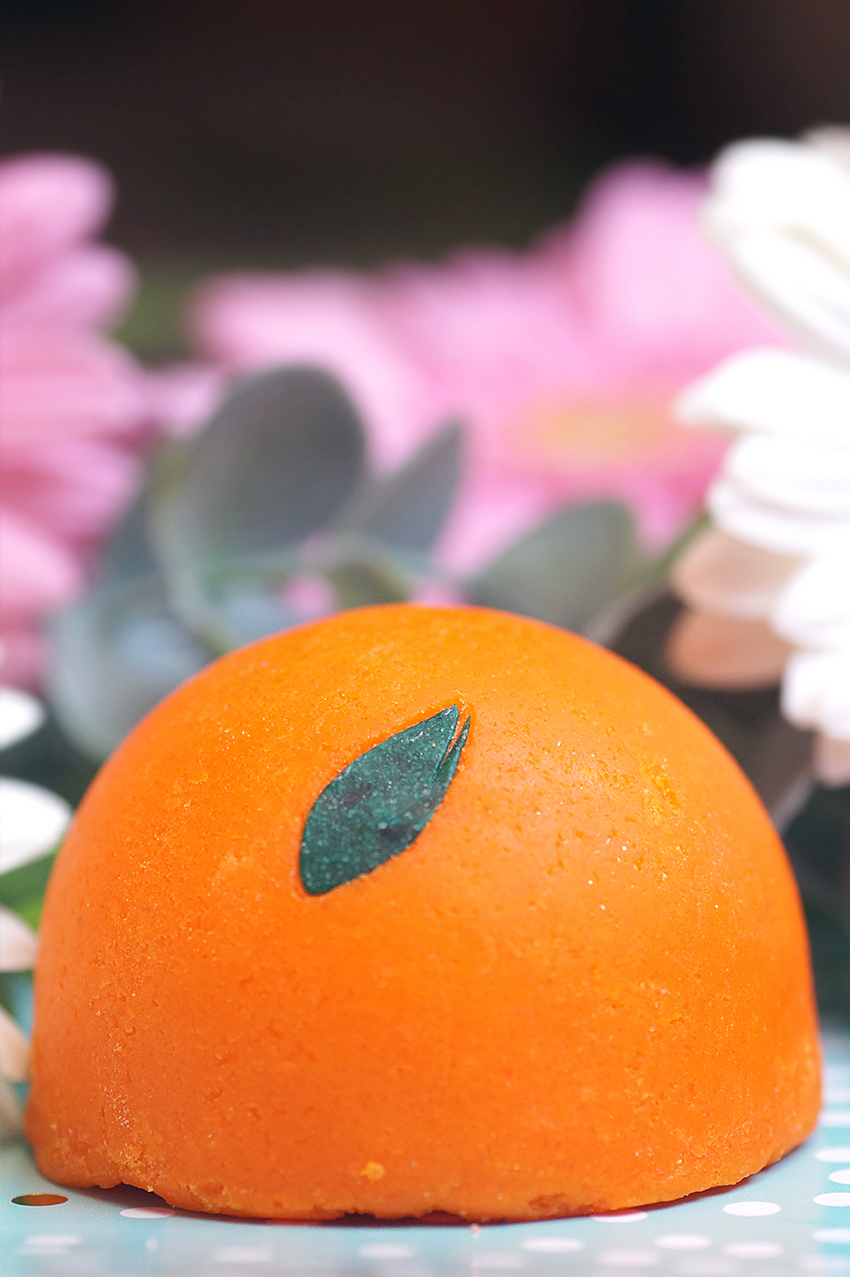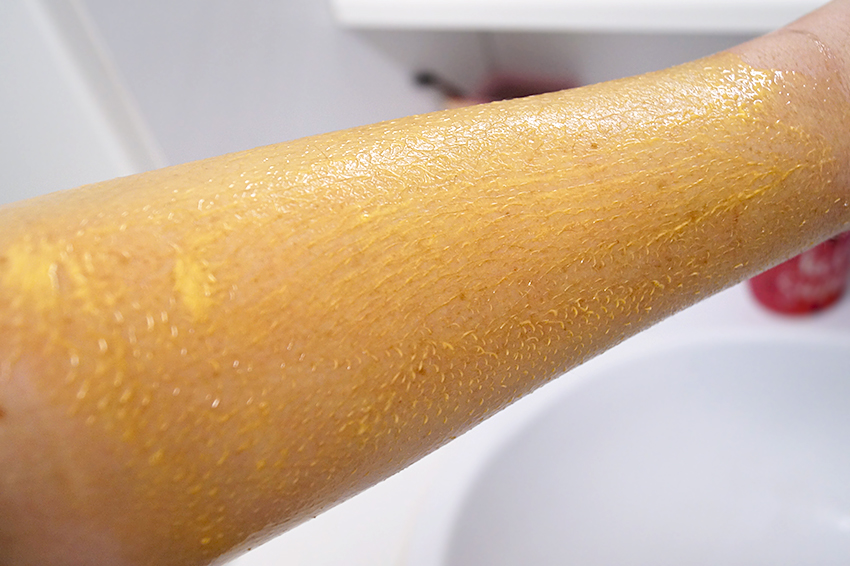 What do I think?
As I said, the shape and size of the solid scrub makes it easy to hold. When I'm in the shower, I turn off the tap, to prevent the scrub from getting wet and from water being wasted. I gently slide the scrub across my skin, without putting too much pressure, since I already have quite a sensitive skin. Also keep in mind that this is a handmade product — there could always be a little grain of sugar that sticks out, making the scrub scratchy when putting too much pressure. What strikes me is that the grains are smaller and finer than I thought, it's not a coarse scrub at all. I use the scrub in a circular motion, the scrub will leave a light, orange substance. Rinse off and you're good to go!
What amazes me is how silky soft my skin feels afterwards. Like, really, really soft and smooth. It's like stroking a pillow when you feel my skin. The skin feels smoother and more supple, so in terms of hydration, it's done a good job as well. My skin both looks and feels less dry, with no dry patches left. It's not as buttery as Scrubee, but it will nourish the skin just as well. My skin has a beautiful, radiant glow, you could say it's almost shiny when I hold it under the light. My skin just looks so glowy and healthy. I'm not able to detect any lingering smell afterwards, which is a bit of a pity, I would've loved to enjoy the scent a little bit longer. After having used the scrub for about 3 or 4 times, it has barely shrunk in size.
I have to admit, I thought this would be another ordinary scrub, but it turns out to be a godsend. I love the scent and the effect this scrub has on my skin. It's very economical to use, which means that you can enjoy this scrub a lot of mornings before it runs out. I'm a big fan!

Lush Easy Peeler Shower Scrub costs £5.00 (England) / $9.95 (USA).

One Response to Review: Lush Easy Peeler Shower Scrub