Review: Lush Angel's Delight Bath Bomb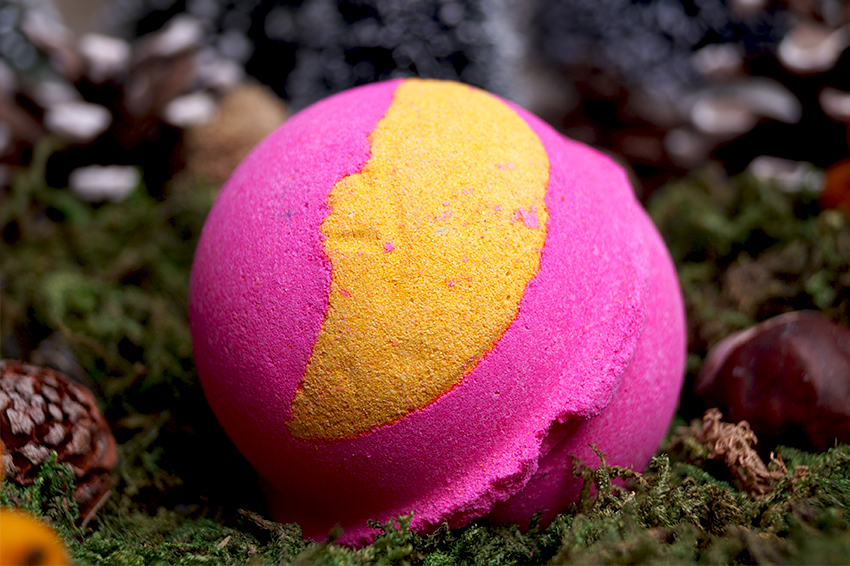 I was pleasantly surprised to see some of the Christmas bath bombs being cheaper than normal. With all the price increases, it's a relief to see some better priced bath bombs. It wasn't long before I realized these bath bombs are smaller than the other regular Christmas bath bombs — but knowing Lush, these small bath bombs can pack a punch, so I wasn't worried. Today I'll be reviewing this bath bomb for you!
If you're curious about this bath bomb, then keep on reading.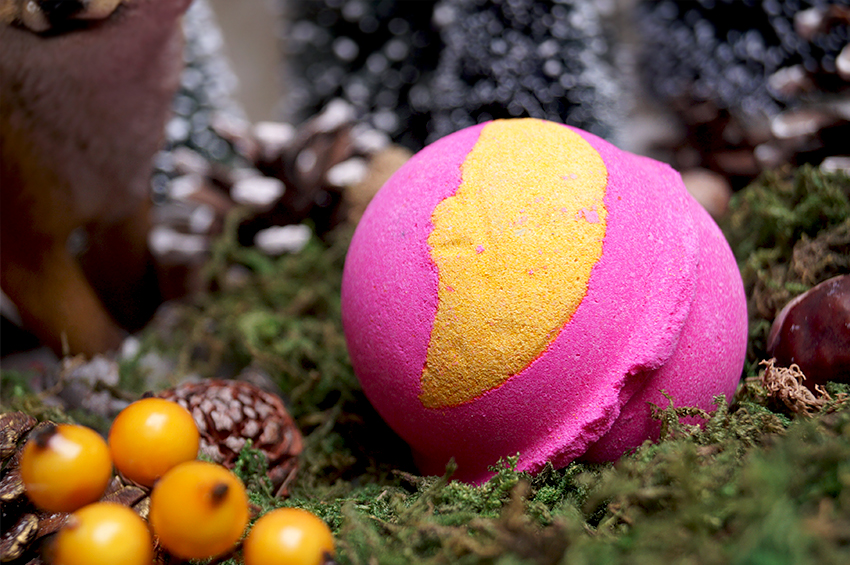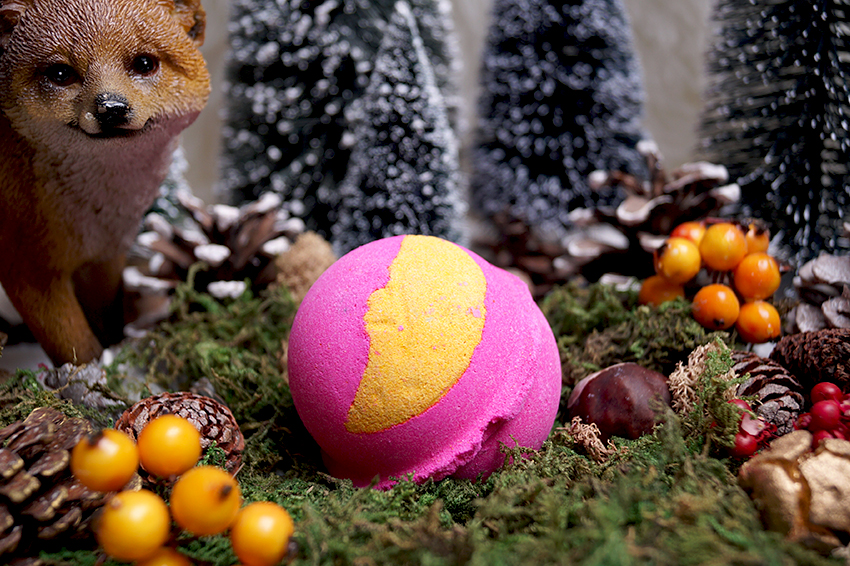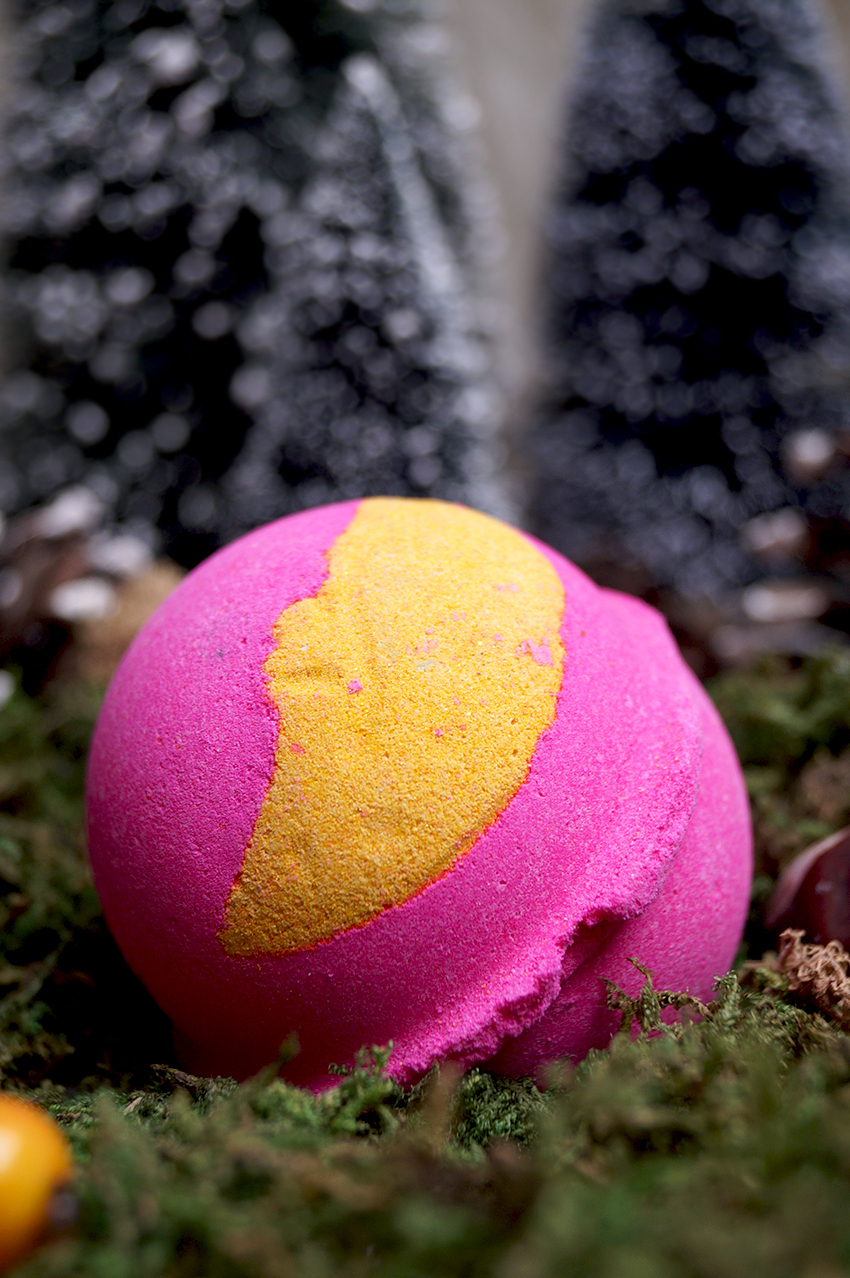 What is it?
Ingredients: Sodium Bicarbonate, Citric Acid, Perfume, Tangerine Oil, Orange Oil, Water (Aqua), Titanium Dioxide, Sodium Laurylglucosides, Hydroxypropylsulfonate, Propylene Glycol, Synthetic Fluorphlogopite, Tin Oxide, Silica, *Limonene, *Linalool, Colour 19140:1, Colour 45410:2, Colour 45410:1, Colour 77491, Colour 19140, Colour 47005
Lush Angel's Delight Bath Bomb costs £3.50 / $5.95 / €5,00 and is part of the Christmas range. It's a smaller bath bomb, but it has some vivid colors! If you're familiar with Lush, you might remember the once so popular Angel's Delight soap. This soap was gorgeous, it was something you wanted to have just because of its looks. Scentwise, I'm not that enthustatic. While I thought I would love the scent (tangerine and orange), I really just hate it. It reminds me too much of Peachy bath bomb, but also of Geode bath bomb. It's sweet, but also has a faint, zesty tangerine scent combined with a slight smell of blackberries — but it smells kinda fusty to me? I can't quite explain what it is that I dislike, but let's just say it's not my scent.
Play the video in 2160p quality and on full screen for the best experience! The video has been sped up.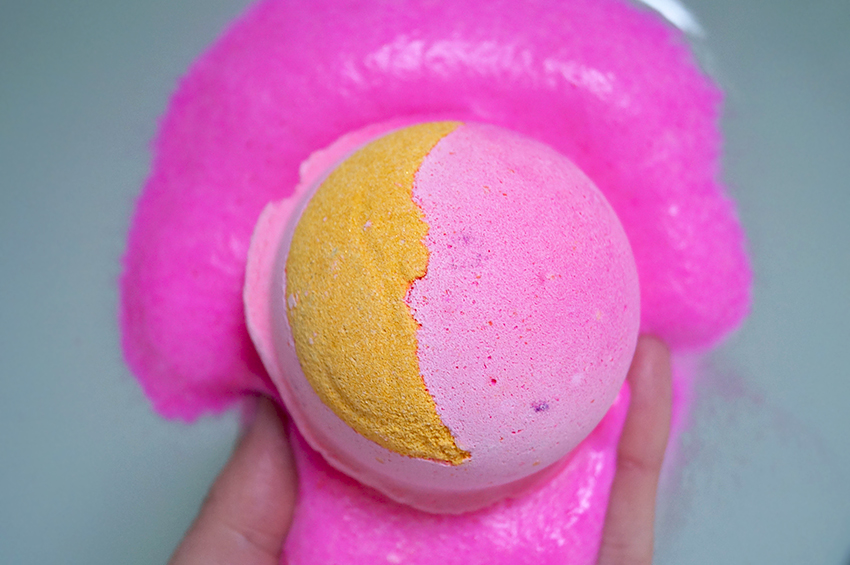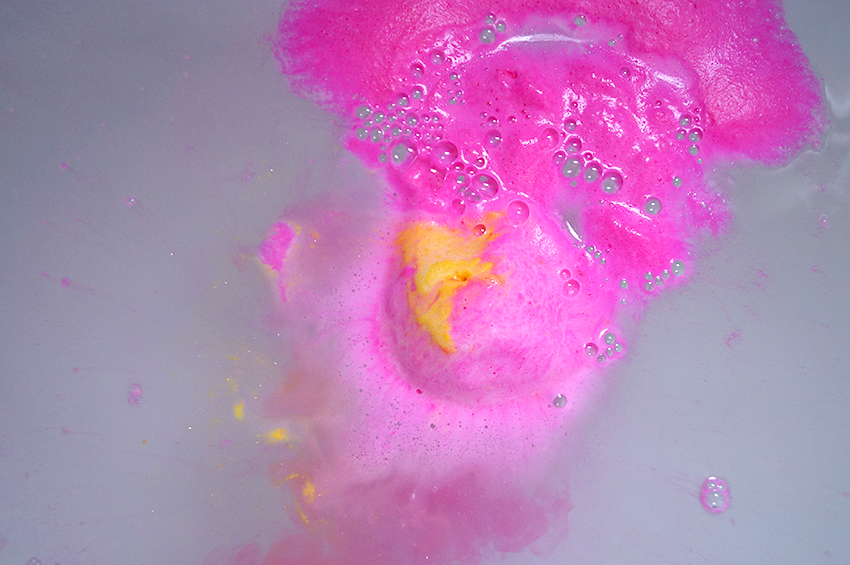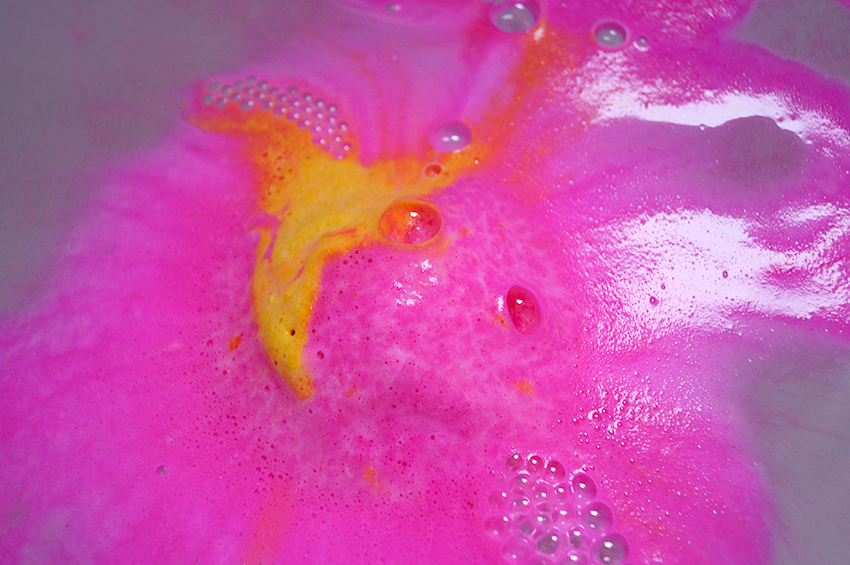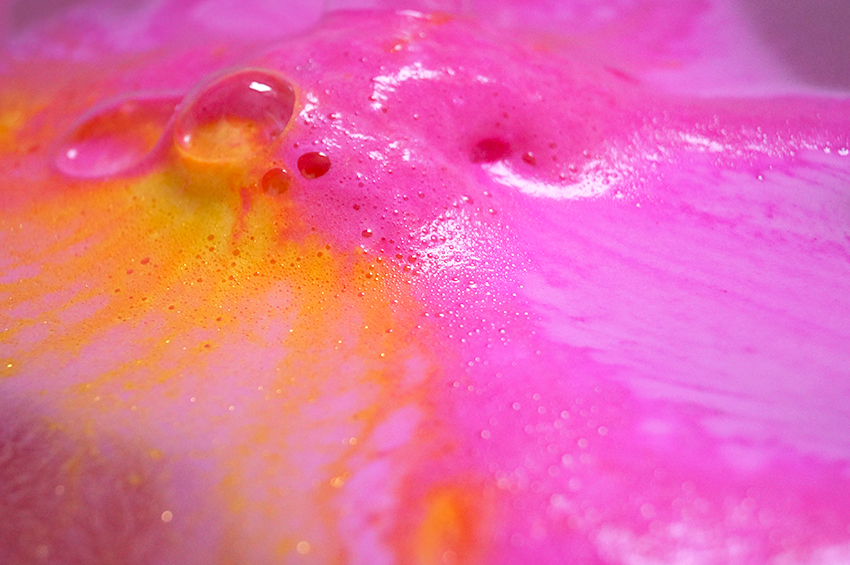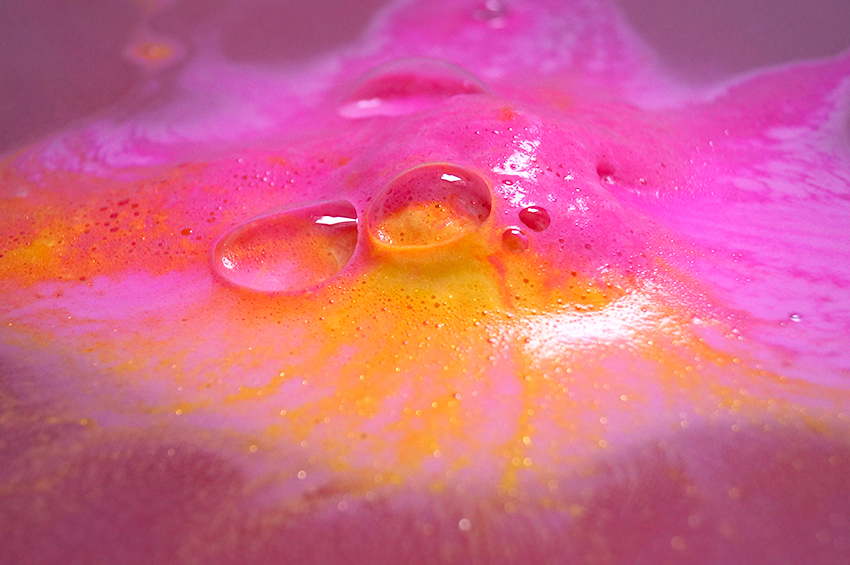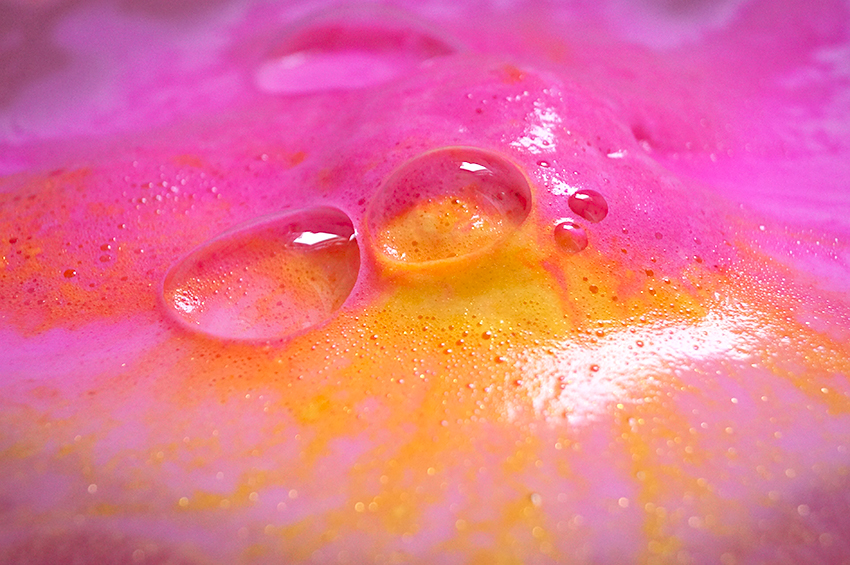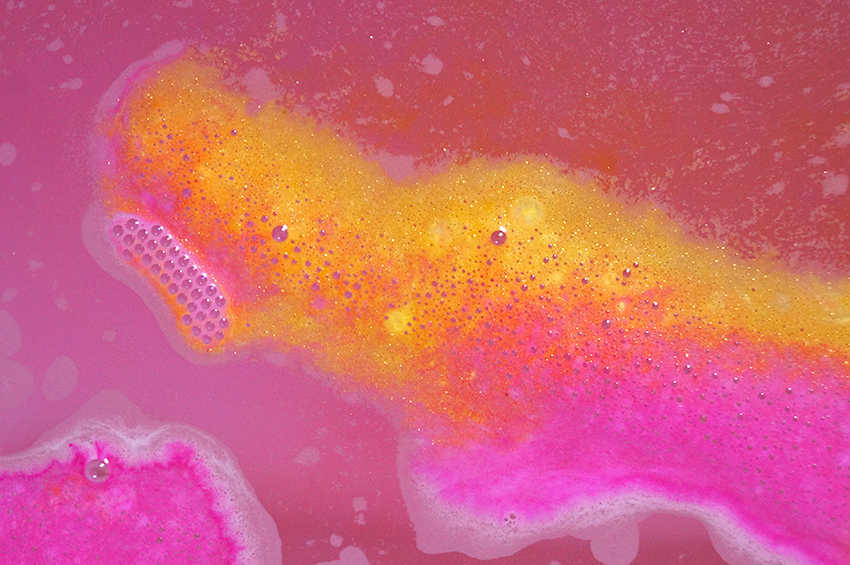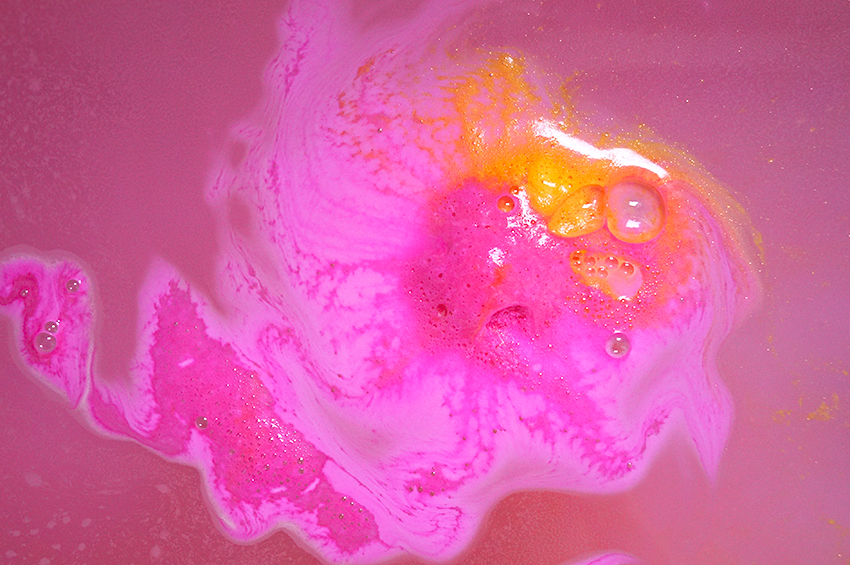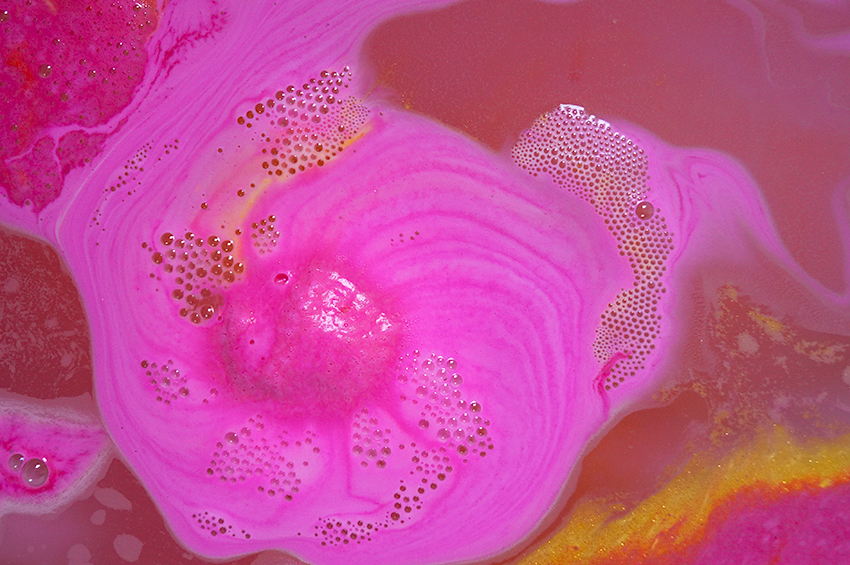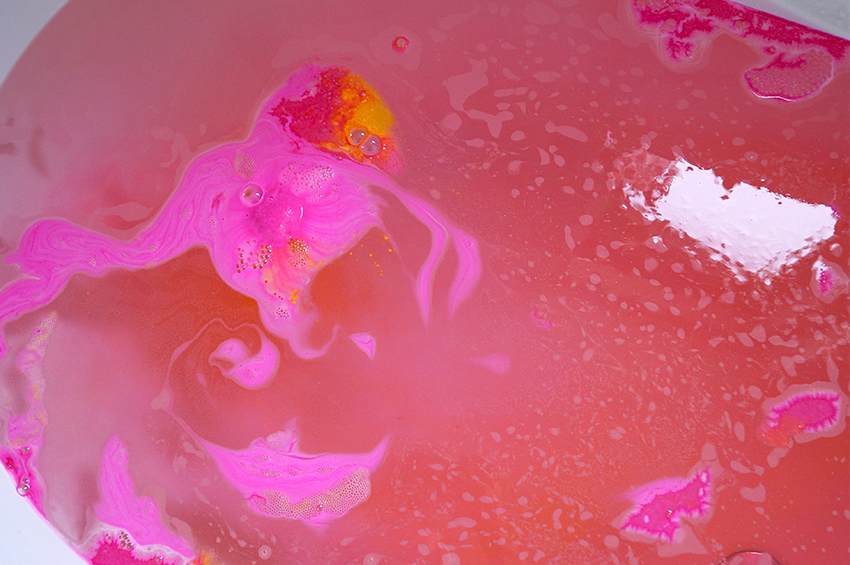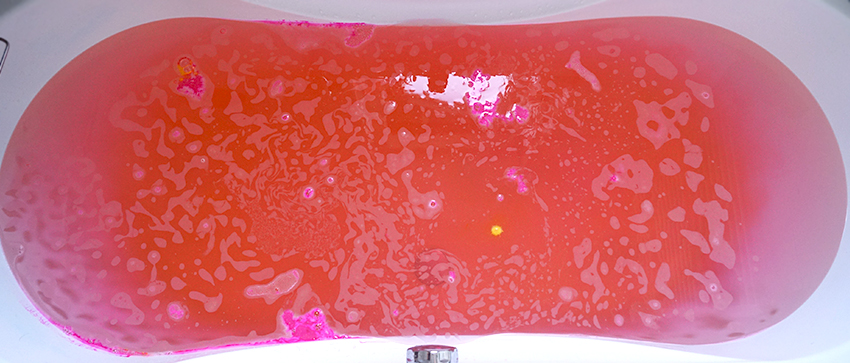 What do I think?
Truth be told, this bath art is amazing. It's stunning. First of all it combines my favorite color, pink, with a gorgeous shade of yellow/orange, accompanied by tons of golden lustre floating across the surface. The first spurts are thick and foamy, gradually coloring the water pink. The water ends up being a pink shade, and the water is packed with golden shimmers. It looks so magical! It definitely makes up for the scent that I don't like — which didn't really bother me anymore once in the bath, since it was subtly present. I crushed the last bit of the bath bomb by hand, since I'm a impatient person 🙄, which stained my hand for hours. Fortunately my bath wasn't stained, but this bath bomb is known to stain the skin (and especially the nails!), so please be aware of that.
I don't think I'd buy it again since I really don't like the scent, but I have to admit that this small bath bomb really packs a punch. For this price it's a really good product!

Lush Angel's Delight Bath Bomb costs £3.50 (England) / $5.95 (USA) / €5,00 (The Netherlands)

4 Responses to Review: Lush Angel's Delight Bath Bomb