Review: Lush Willow The Wisp Thickening Serum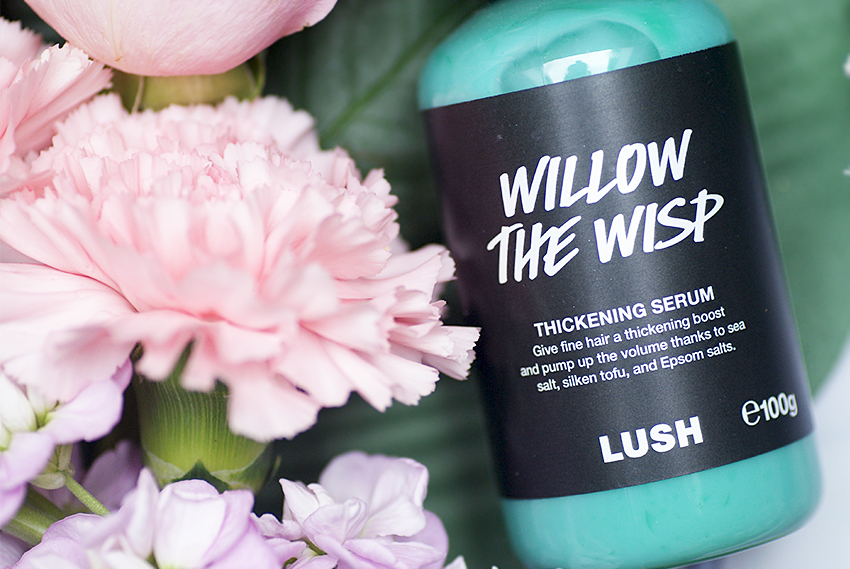 I will never not back down for hair thickening products. I have middle-long thin hair, so some volume is always much appreciated. Thank God for me, Lush has been on a roll lately with their hair care. I'm already loving Candy Rain, Valkyrie and Super Milk, so I'd expect nothing less from this product. I was pretty eager to test it, and today I can share my thoughts on it!
If you're curious about this product, make sure you keep on reading!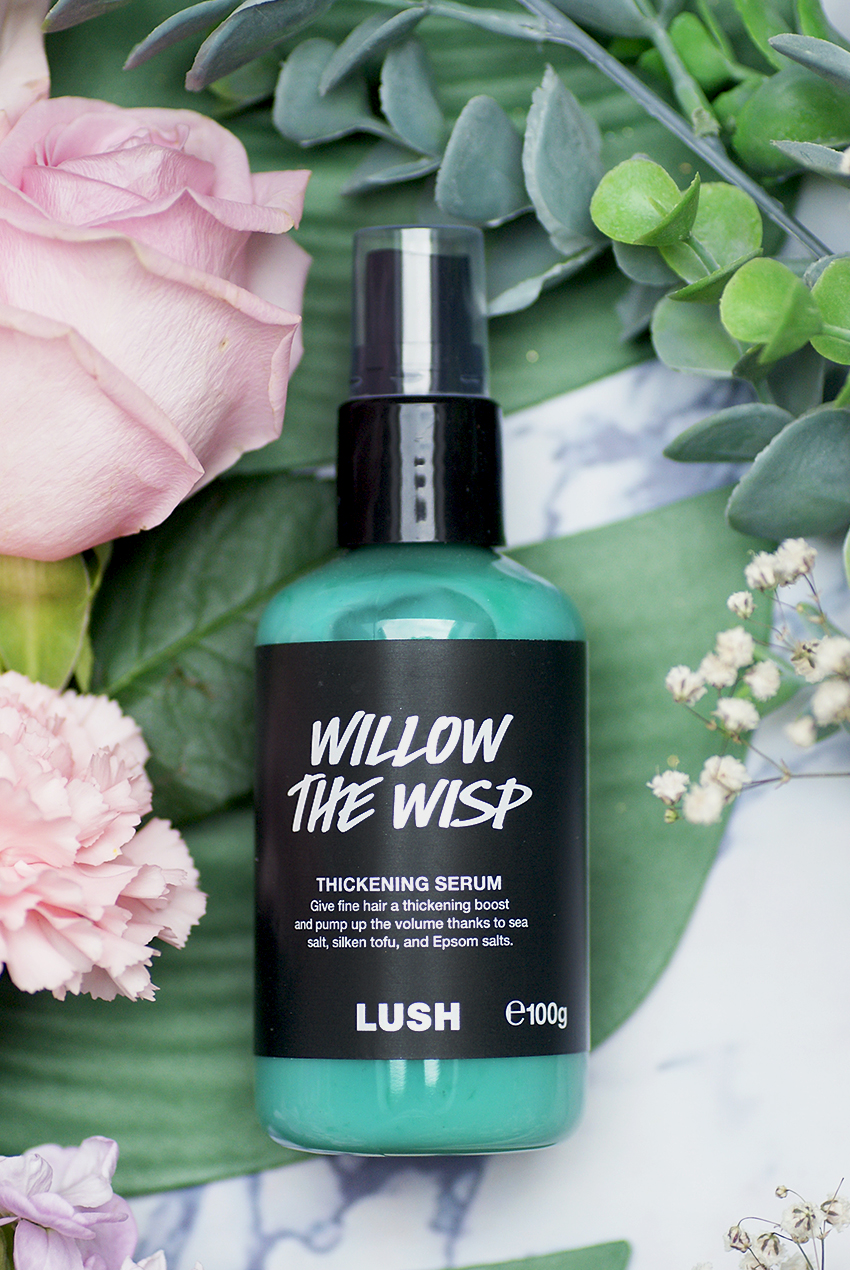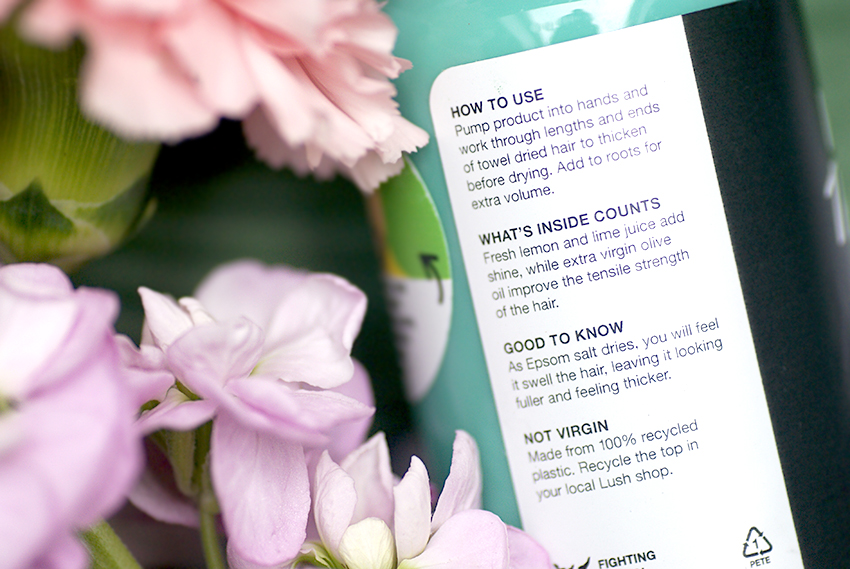 What is it?
Lush Willow The Wisp Thickening Serum costs £15.00 for 100 grams. It is a Liverpool exclusive, but is now available in the Lush Labs since May 29th. I'm not sure how long it stays available, I think about a month, perhaps a bit longer, until it's sold out.
Willow the Wisp is a hair thickening serum that can be applied to towel-dried hair after washing it, and before dry blowing it. It's meant to give your thinning hair more volume, a thickening boost, shine and protection. The serum comes in a small bottle, it's 100 gram but I'm guessing it goes a long way, because you don't need much. One or two pumps would be enough to give your hair a thickening and volumizing boost. Work a few pumps and apply it through the lengths of your hair and the ends. You can add some to the roots for even more volume.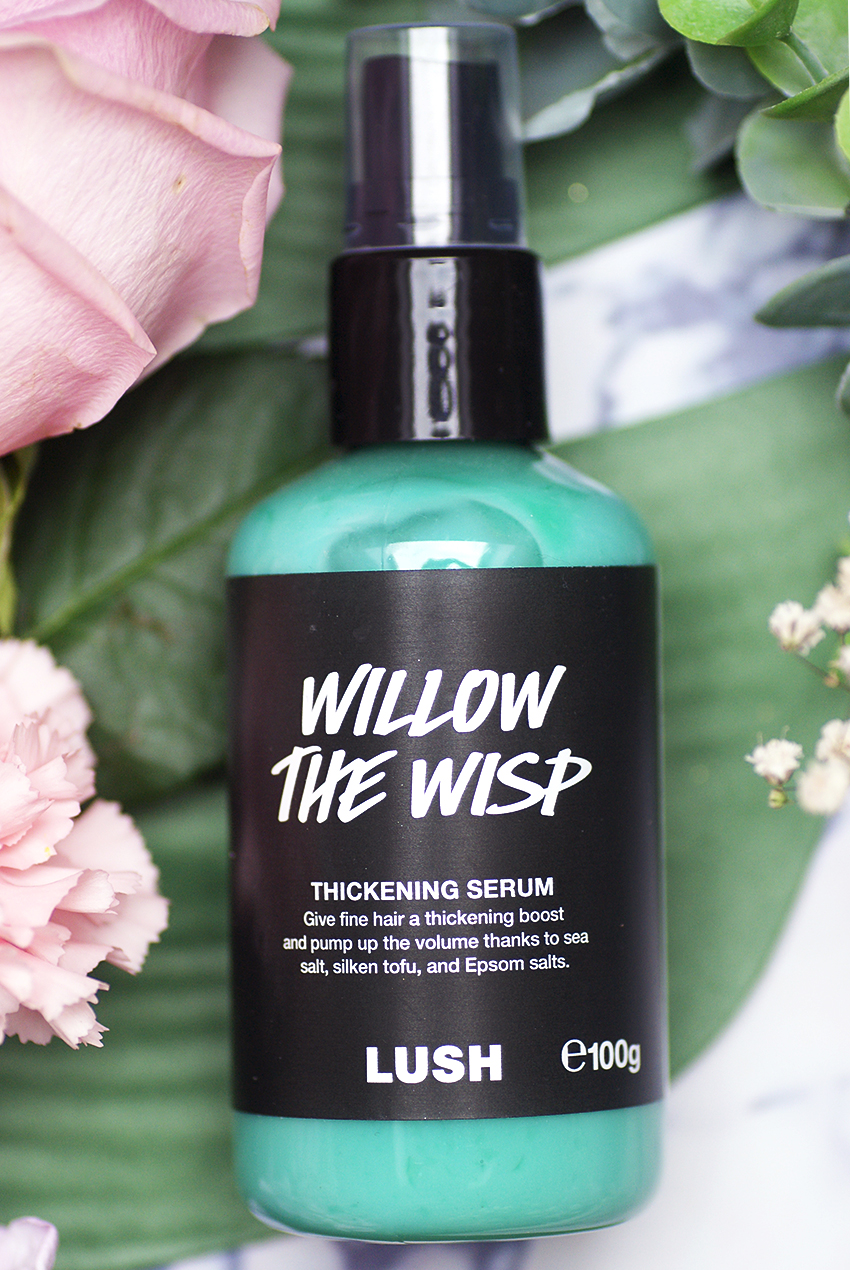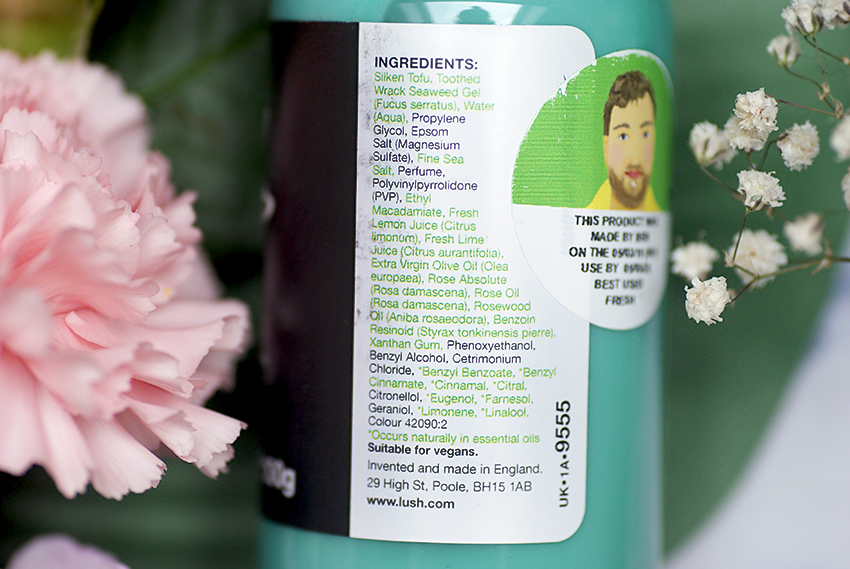 What's inside?
Ingredients: Silken Tofu, Toothed Wrack Seaweed Gel, Water (Aqua), Propylene Glycol, Epsom Salts, Fine Sea Salt, Perfume, Polyvinylpyrrolidone (PVP), Ethyl Macadamiate, Fresh Lemon Juice, Fresh Lime Juice, Extra Virgin Olive Oil, Rose Absolute, Rose Oil, Rosewood Oil, Benzoin Resinoid, Xanthan Gum, Phenoxyethanol, Benzyl Alcohol, Cetrimonium Chloride, *Benzyl Benzoate, *Benzyl Cinnamate, *Cinnamal, *Citral, Citronellol, *Eugenol, *Farnesol, Geraniol, *Limonene, *Linalool, Colour 42090:2
If you look at the ingredient list you can see that the first ingredients are silken tofu and two kinds of salt. Silken tofu is a soothing ingredient that binds oil and water together, but also contains a lot of protein and vitamins. Toothed Wrack Seaweed gel is a seaweed which provides shine, helps to retain moisture and forms a protective barrier on the hair. Fine sea salt is rich in sodium and magnesium — but is best known for its volumizing effects on the hair. Epsom salt also contributes to this, but also swells the hair, making it thicker. There's also lemon juice and lime juice in it — these, together with the olive oil in it, provide shine, and strength, but the olive oil also hydrates the hair, which is good since sea salt is very drying to the hair. Macadamia ethyl protects your hair against humidity and PVP strengthens the hair. The shitload of different kinds of rose oil in it can usually be found in skincare, in this case I'm not sure what purpose they serve in this product. I'm guessing it adds something to the scent.
So, the scent. It's a zesty, floral sea salt scent. I can imagine that this description doesn't ring a bell for you, so I'll try my best to explain it in the best way I can. First I'm comparing it to Big shampoo, because that's a product with also a lot of sea salts, lemon juice and lime juice. But I can clearly notice a difference at the first sniff — Willow the Wisp is way more floral and has a strong zesty citrus note to it. It's a strong scent, very uplifting and not for those who like subtle scents. Floral and citrus is quite an unique combination, yet it seems to work out very well. The scent is simply amazing!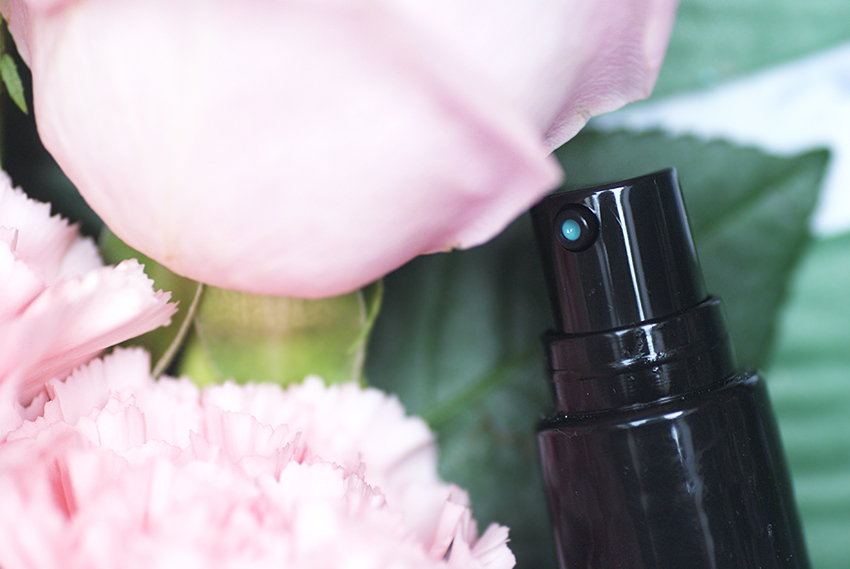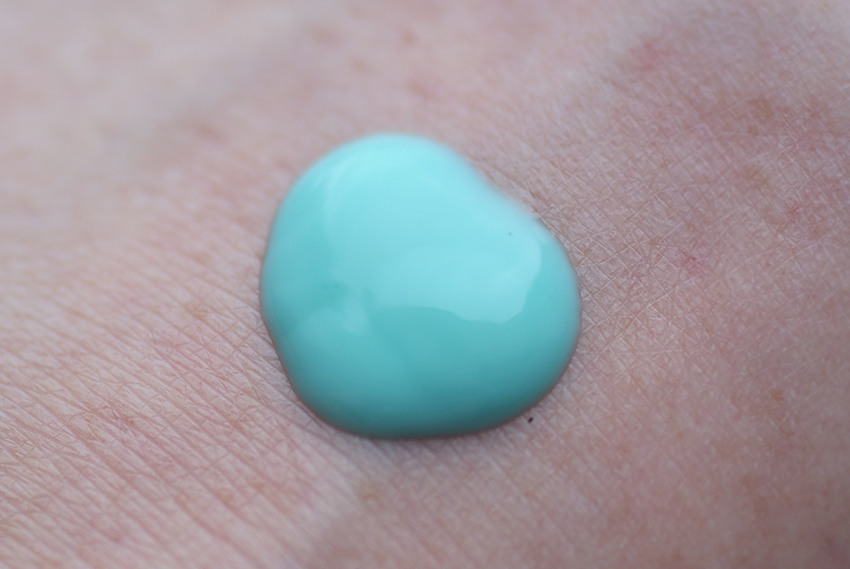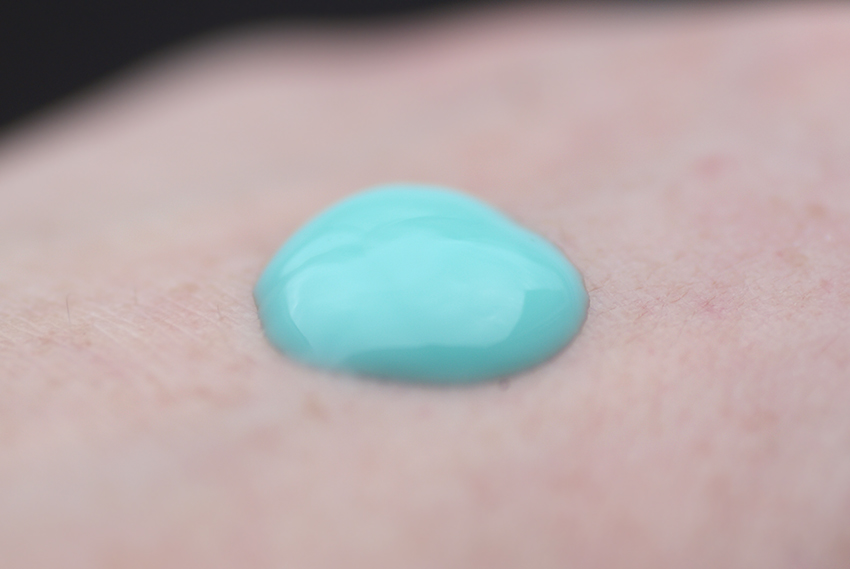 What do I think?
After showering, when my hair is damp, I work about four pumps in my hands and then apply it through the mid lengths and ends of my hair. The substance doesn't feel greasy — it actually feels just right. It's not too thick, not too thin, not sticky or greasy. When I brush my hair, it's a bit more difficult to brush than usual, I'm guessing because of the salts in it. They tend to make my hair pretty dry, but I know that once my hair is fully dried, it looks amazing. Lush recommends dry blowing your hair to activate some of the ingredients, but unfortunately I don't have a hair dryer anymore, so I'll have to test it with hair that's been simply dried up. As I thought, you don't need much of this product, so even though it is a small bottle, it will last you a very long time, depending on the length of your hair.
When my hair is fully dried, it's feels a lot fluffier and it clearly has more volume. The salts have done a great job, my hair feels thicker and fuller. Can you imagine how much volume you'd have if you'd combine it with Big shampoo?! Although the product isn't really hydrating (my hair ends were still pretty dry), my hair looks a lot healthier. The scent lingers in my hair for the rest of the day, I love it. I have gotten several compliments about it!
Do I recommend this product? Fuck yes! If your hair is in need of more volume or thickness, you should consider this product. I can't really think of cons, other than it's not as hydrating as I hoped it would. But other than that, Lush again managed to make me fall in love with another hair product. I can't imagine I'd ever use another brand. I'm a big, big fan.

Lush Willow The Wisp Thickening Serum costs £15.00 (England).