Review: Lush Six Bubble Bars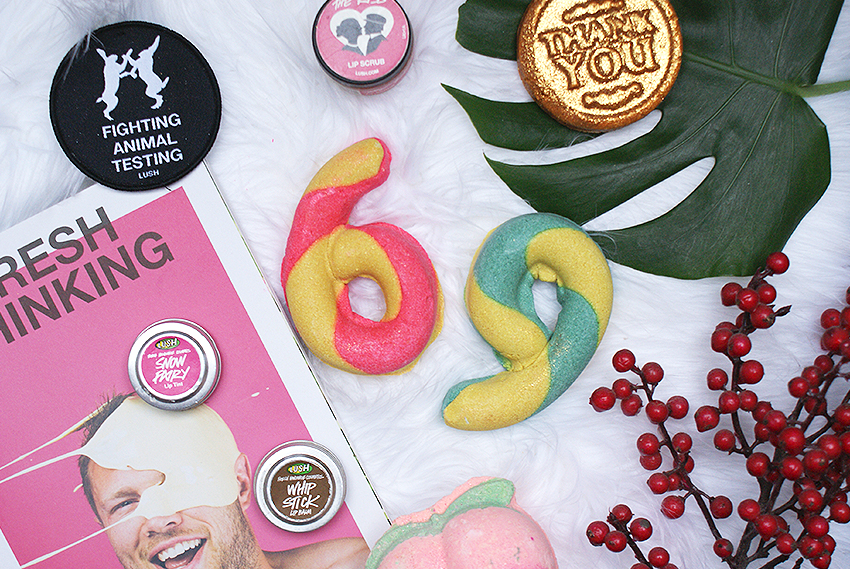 I had already ordered from the Valentine's Day range, when I read somewhere that these two bubble bars share their scent with Yog Nog. And even though I wasn't too keen on the price of these two, I knew that I HAD to order these. So, order #2 happened. I felt a bit guilty though, but that feeling of guilt quickly dissapeared when the bubble bars arrived. They smelt better than I could imagine. I've been smelling them for about 2,5 hours before I was able to put them down. Okay, maybe that's a bit exaggerated. Or is it? Anyway, keep on reading if you want to know all about these twins.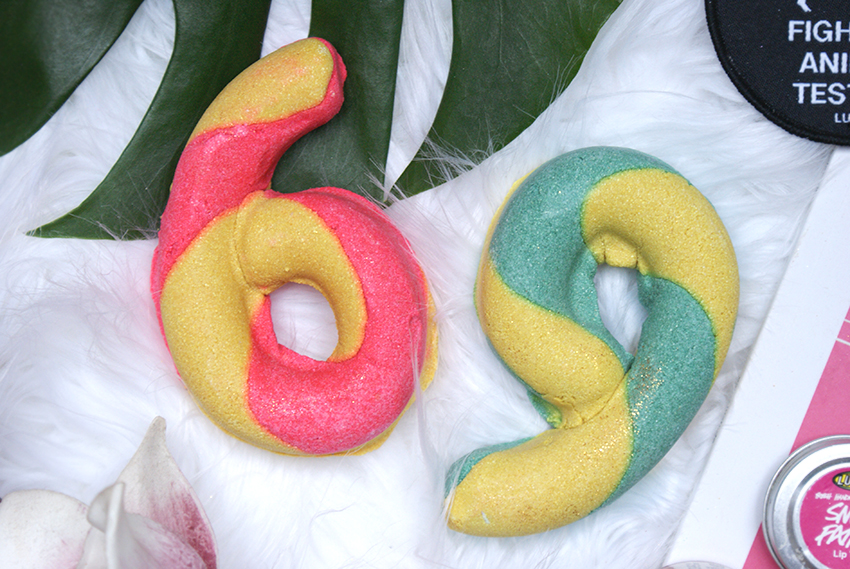 What is it?
Ingredients: Sodium Carbonate, Cream of Tartar, Sodium Laureth Sulfate, Glycerine, Lauryl Betaine, Perfume, Clove Bud Oil, Ylang Ylang Oil, Benzyl Alcohol, *Eugenol, Cornstarch, Colour 47005, Colour 42053, Colour 42090:2, Colour 59040
The Lush Six Bubble Bar are part of the temporary Valentine's Day range. They're available in two colors: the blue & yellow (although I think it's more of a green shade instead of blue) and the yellow & red (again, it's more pink than red). They cost £5.50 / $6.95 each, which is not cheap, especially considering the fact that they're not bigger than regular bubble bars. Now I have to admit that the fact that you can use this bubble bar multiple times, kinda justifies the price. It's a reusable bubble bar, so it's not as easy to crumble as a regular bubble bar. Simply hold the reusable bubble bar under the running tap and watch how layers of bubbles are made, and how it releases its gorgeous scent and colors.
It's not necessary to use a bath bomb combined with a bubble bar, I used to think this when I was new to Lush. You can use a bubble bar on its own, or you can use it after throwing in a bath bomb, creating extra bubbles. It's all up to you.
When I take a look at the ingredients list, it's not that exciting. They contain clove bud oil and ylang ylang oil, and that's about it.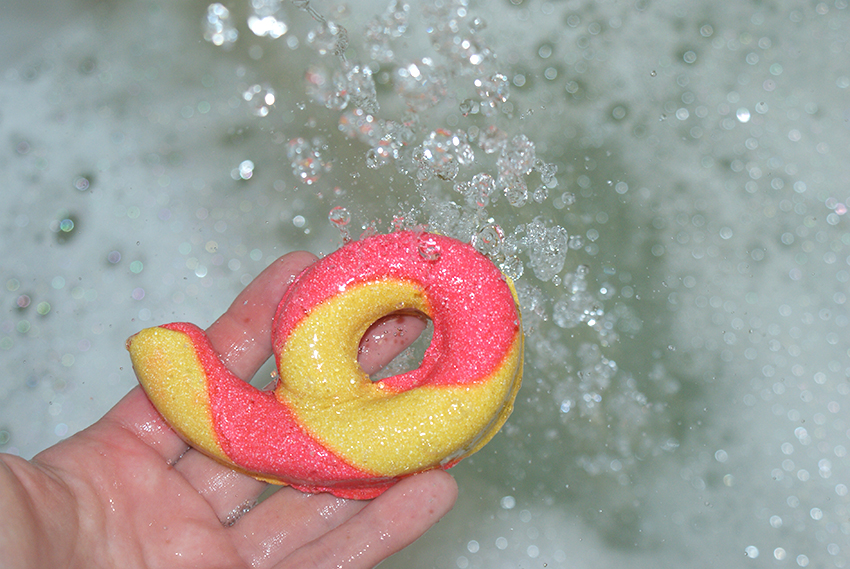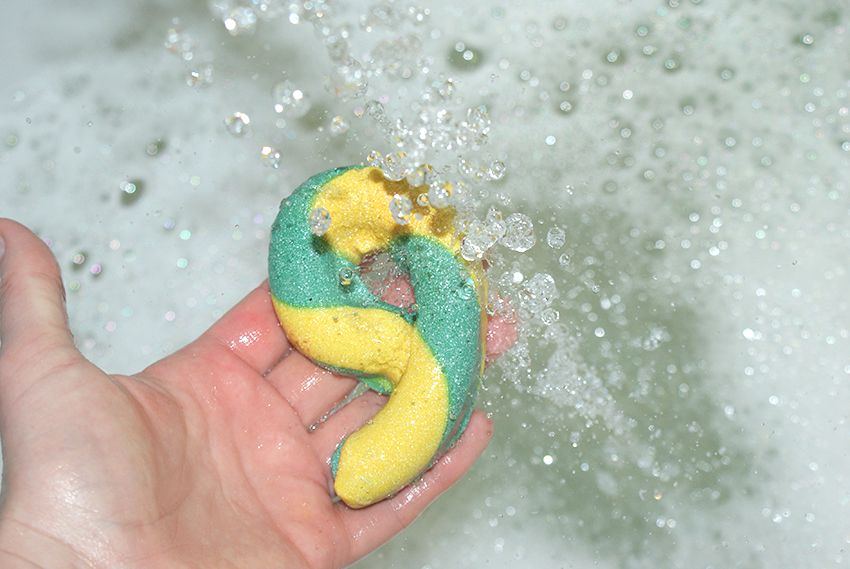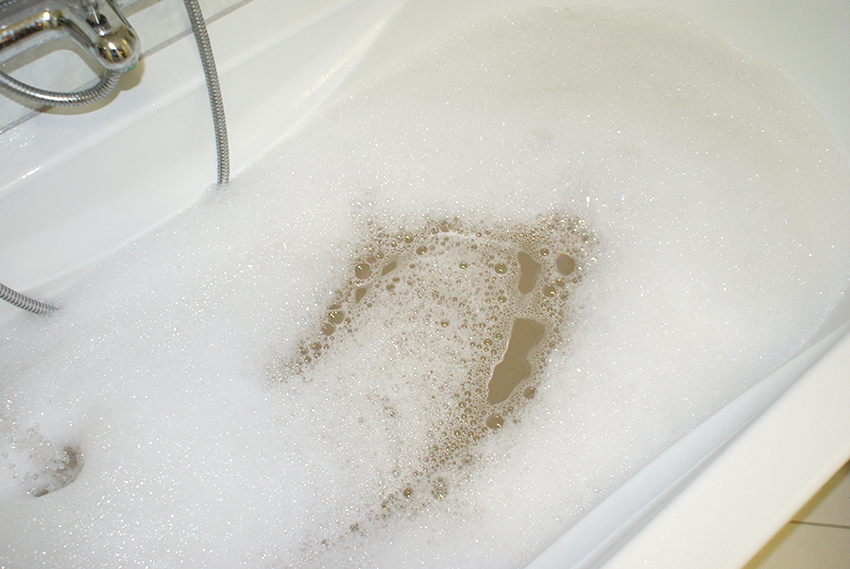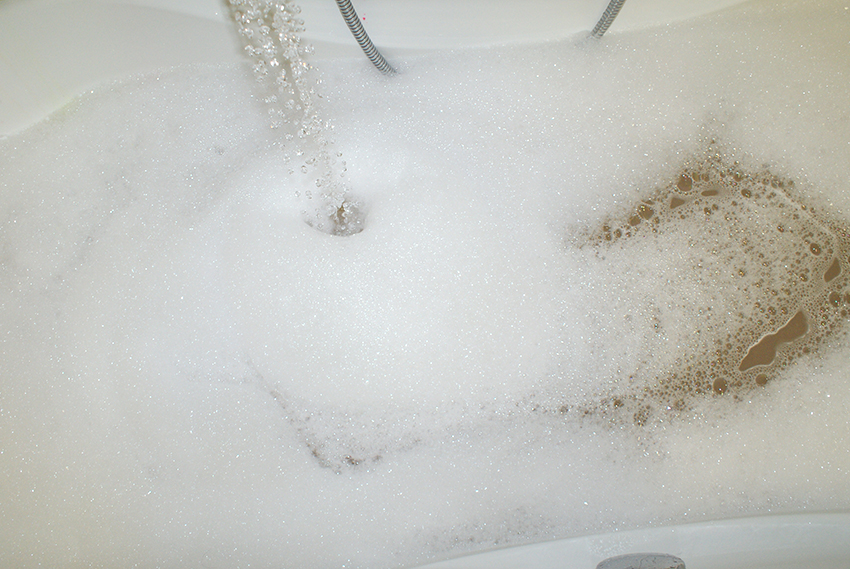 How to use it?
I used both bubble bars at the same time, and immediately noticed that they each have their own color in the water. The pink & yellow one makes the water look lightish pink, while the green & yellow leaves a yellow/greenish color. Using them both in the same bath isn't necessarily very aesthetic, it turns into a dirty yellow color. The scent is very present though, I could smell it whilst having a cold.
I tried to crumble the bubble bar, but that didn't work. These reusable bubble bars are a lot harder than regular bubble bars. If you're determined to crumble them, expect to receive free RSI with it. There's no need for crumbling though, you can get a lot of bubbles by just holding it under the tap. A little reusable bubble bar goes a long way. I held it under the running tap for about 2/3 minutes and there was hardly any product missing, as if it were still new. But in the meantime, my tub is filled with bubbles. I am SHOOK.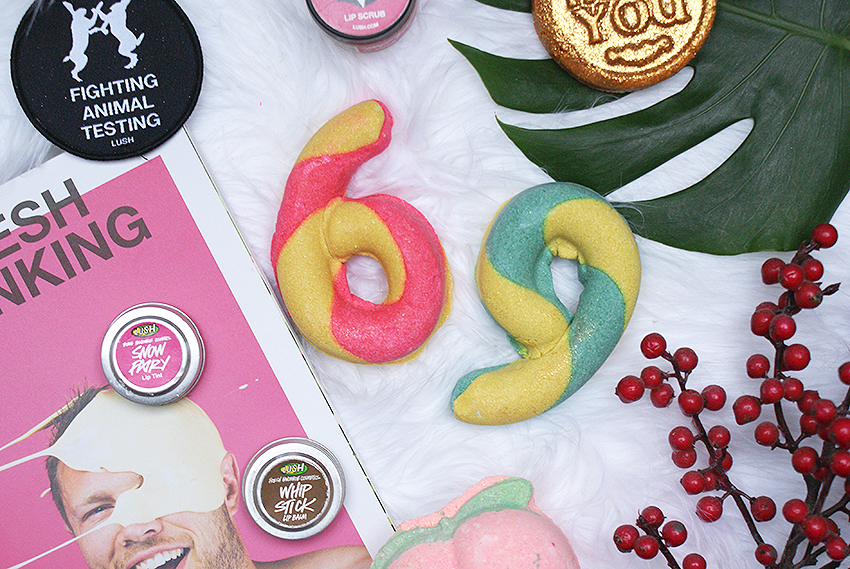 What do I think?
I have to come clean. Whenever somebody says that the water feels soft, I have no CLUE what they're talking about. I mean, what does soft water feel like?? But when I ran my hands through the bubbles, I finally felt it. Soft and a little greasy, but not in a gross way. After bathing my skin felt softer and more moisturised than before, so it definitely benefits my skin. Although the price is a bit higher than the other bubble bars, it's definitely worth it's price.

Lush Six Bubble Bars cost £5.50 (England) / $6.95 (USA).