Review: Lush 7 to 3 Cleansing Wipe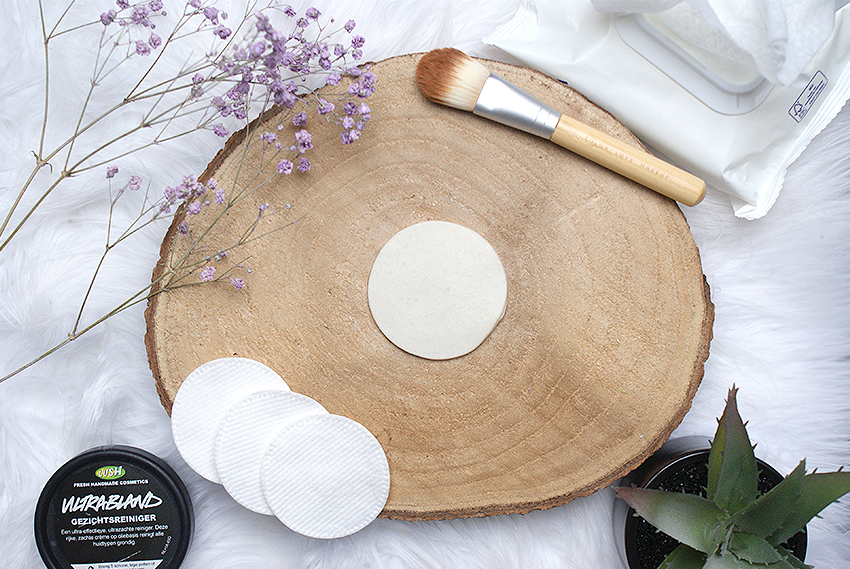 Since I put makeup on my face, I use facial wipes to get it off at night. Through the years a lot ended up in the trash can. How many would it be? Thousands? Easily. It's not really environment friendly/biologically responsible — facial wipes make up 93% of matter causing sewer blockages in the UK. That's why I was pretty curious about these biodegradable alternatives for facial wipes, called 7 to 3 facial cleanser. Completely naked, and completely vegan. Let's try it out!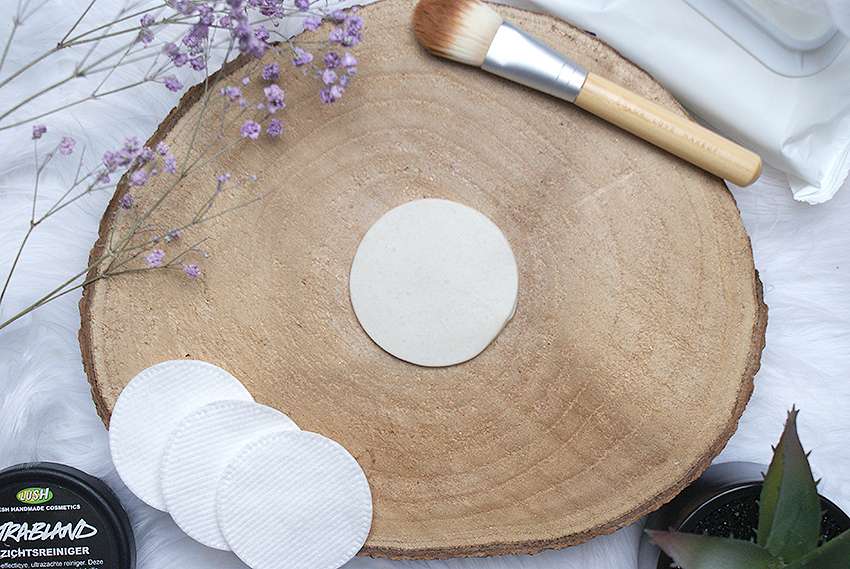 What is it?
Lush 7 to 3 Cleansing Wipe costs £2.00 / $3.95 and you can use it about 3 to 5 times. You'd want to use it within a week because of the expiration date. And there's the first issue – it's not cheap. I mean, if you would use it about 5 times then it's still around 50 cents to clean your face. And if you succeed to make use of it longer then you still should throw it away after a week. Better for the environment? Yes, because biodegradable. Better for your wallet? Not so much. A tip though: you could cut the pad into pieces.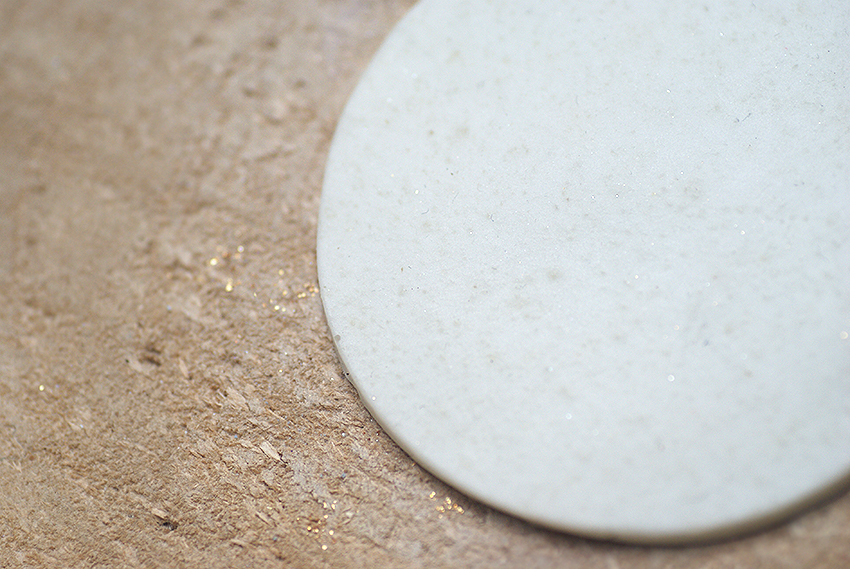 What's inside?
Ingredients: Fresh Dove Orchid Infusion, Talc, Glycerine, Sodium Lauroyl Sarcosinate, Propylene Glycol, Ground Cannellini Beans, Carrageenan Extract, Everlasting Flower Absolute, Ylang Ylang Oil, Alpha-Isomethyl Ionone, Amyl Cinnamal, Benzyl Alcohol, *Benzyl Benzoate, Butylphenyl, Methylpropional, Cinnamyl Alcohol, Citronellol, Geraniol, Hydroxycitronellal, *Linalool Perfume
It looks like a cotton pad but it feels more solid and less soft. It's bendy and just like holding a piece of clay or wax. The pad has a floral scent — if you want a product without scent then I would skip this one because the smell of ylang ylang and orchid are strongly present! An employee at Lush told me that one side has a bit more texture, and that's meant for slightly scrubbing the skin.
How to use it, you wonder? Actually it's quite simple, splash your face with water and dry your hands. (You should really do that, otherwise it will slip from your fingers), wet the pad and glide it over your skin. Because of the mix of ingredients that's combined with water it leaves a light cleansing cream. Rub it all over your skin, this also gets rid of makeup. After that you rinse your face with lukewarm water, and you put the pad on a dry spot so it can dry. You can also use it for removing (waterproof) eye makeup, I found this to be safe for my eyes.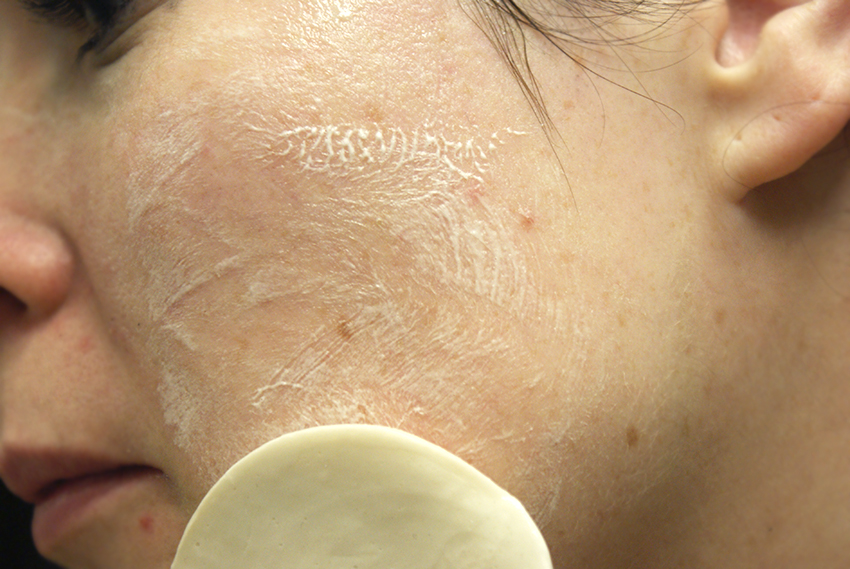 What do I think?
As you can see it starts to foam a little. It glides easy across my face and it's comfortable to hold, even though I was afraid it would slip out of my fingers. It removes makeup easily, even my waterproof eye makeup! I used a little toner on a cotton pad to check if it left any makeup but I couldn't find any! But here it comes: I never have had a facial cleansing product that cleaned my skin SO DAMN GOOD! My face felt so clean, like wow. It looked like a mirror, that's how shiny it was and my face felt very soft. This is exactly what I expect from a product that cleans my face. It removes about 95% of my waterproof eye makeup, like eyeliner and mascara. There is a little bit left, but you can still clean that with a toner. Moreover, I found that you can the pad more than 5 times.
A lot of pro's but there is also a con — if you have to buy a pad every week it will be pricey. I get that we have to give up something to live more environment friendly but this isn't an option for everyone, unfortunately.
However, I love the concept. That's why I love Lush: always thinking ahead and being innovative. It isn't always a success but they take risks that not a lot of other brands take and they keep trying to improve their products.
I will definitely order this product on a regular basis. I'm not going to use it everyday but since I order like, every month from the webshop it's a good idea to order a few as well. I'm very curious to see if you see yourself using a product like this.

Lush 7 to 3 Cleansing Wipe costs £2.00 (England) / $3.95 (USA).