Review: Lush Golden Wonder Bath Bomb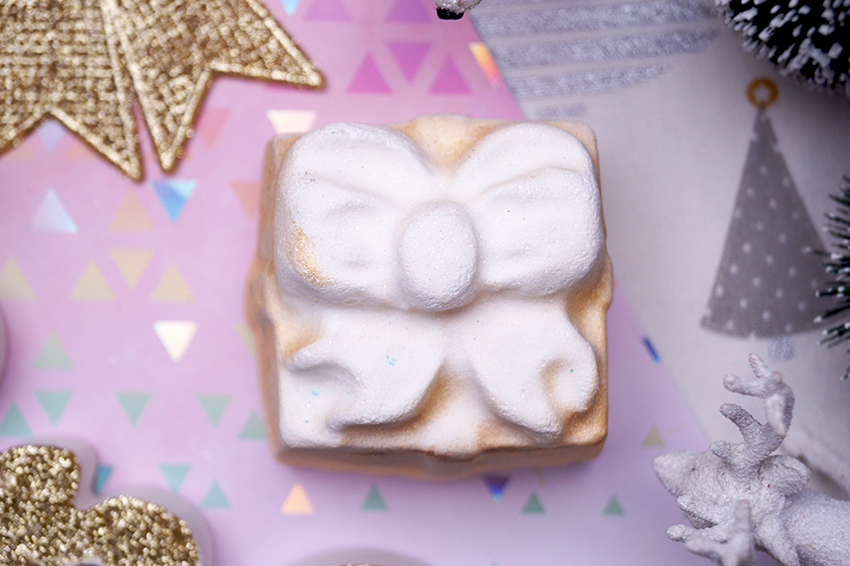 What do you do when you're feeling moody and meh? You take a warm, nice bath with your all time favorite bath bomb. For me, it's Golden Wonder, ever since I used it in 2013. From that moment I was hooked! This bath bomb is a gift, literally. It's got a surprise inside and the scent is one of the best scents from the Christmas range. If you want to know why I love this bath bomb so much, keep on reading, because I'm about to persuade you into buying at least twenty of these babies.
If you're curious about this bath bomb, then keep on reading.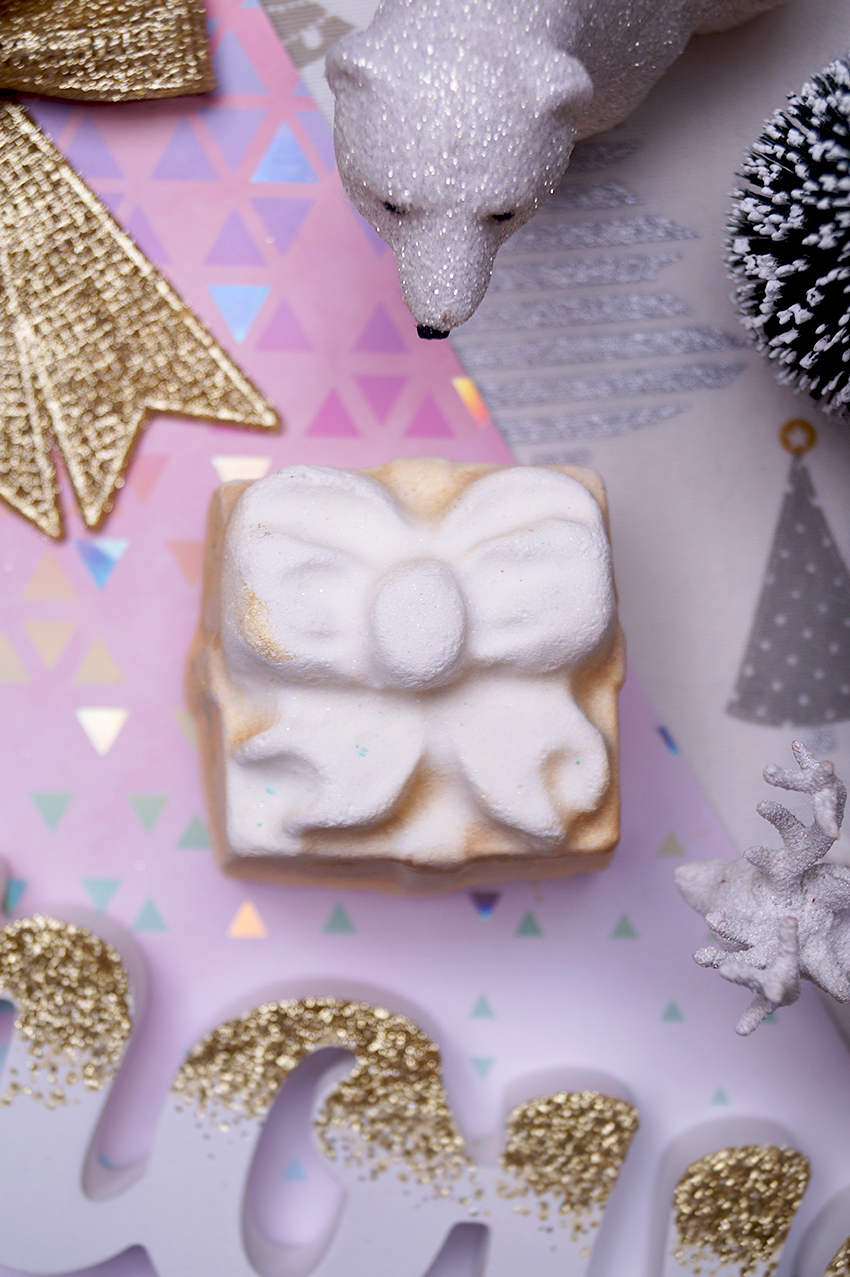 What is it?
Ingredients: Sodium Bicarbonate, Citric Acid, Perfume, Sweet Wild Orange Oil, Cognac Oil, Lime Oil, Water (Aqua), Cream of Tartar, Glycerine, Titanium Dioxide, Gardenia Extract, Sodium Coco Sulfate, Cocamidopropyl Betaine, Dipropylene Glycol, Propylene Glycol, DRF Alcohol, Synthetic Fluorphlogopite, Hydroxy propyl methyl cellulose, Sodium carboxymethyl cellulose, Tin Oxide, *Citral, *Citronellol, *Geraniol, *Limonene, *Linalool, Colour 42090, Colour 45350, Colour 15510, Colour 45410:1, Colour 77492, Colour 77491
Lush Golden Wonder Bath Bomb costs £5.50 / $7.95 and is part of the Christmas range. This gorgeous looking bath bomb is shaped like a gift box, gilded in a golden, shimmery layer. It looks gorgeous, it's just so festive and chic. Inside there are small, golden stars — if you give this bath bomb a good shake, you'll hear them! This popular bath bomb has been around since 2013. In 2017 they even launched a giant Golden Wonder — it was 2.5 pounds! Golden Wonder contains orange oil, cognac oil, lime oil and gardenia extract.
The ingredients ensure it's delicious, scrumptious scent: the Celebrate / Bubbly scent. A warm, citrusy scent — a very festive smell because of the warmth of the cognac, but the lime and orange add citrusy notes. It's slightly sweet and fruity because of the orange oil, combined with the warm notes, it turned out to be an amazing, sparkly scent. (cough, unlike Happy, cough)
Play the video in 2160p quality and on full screen for the best experience! The video has been sped up.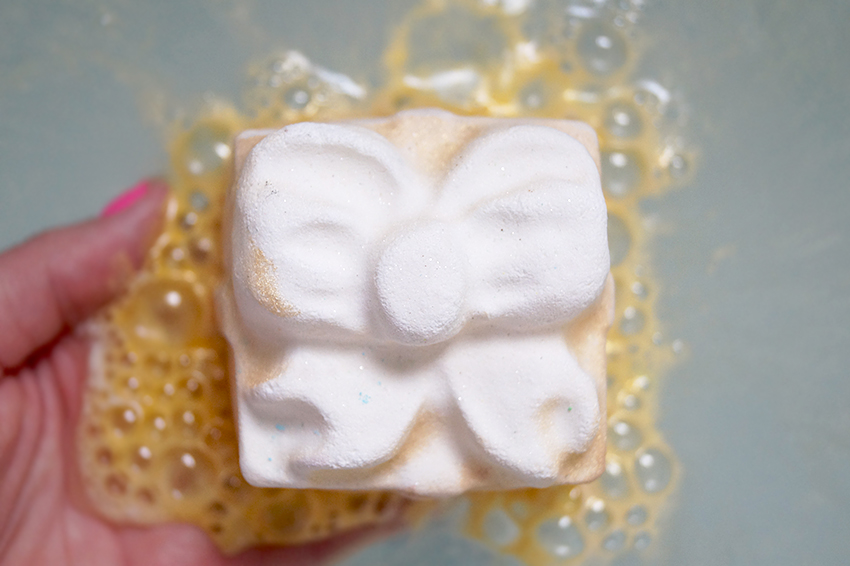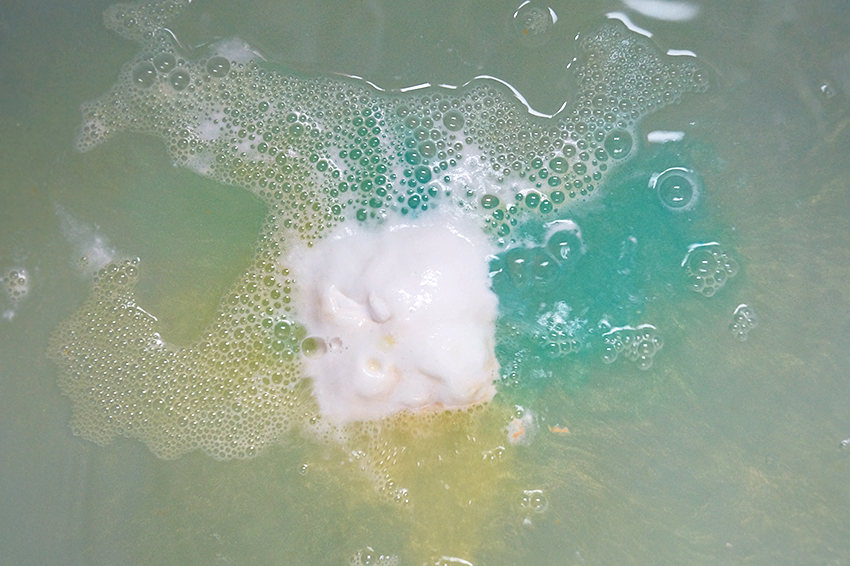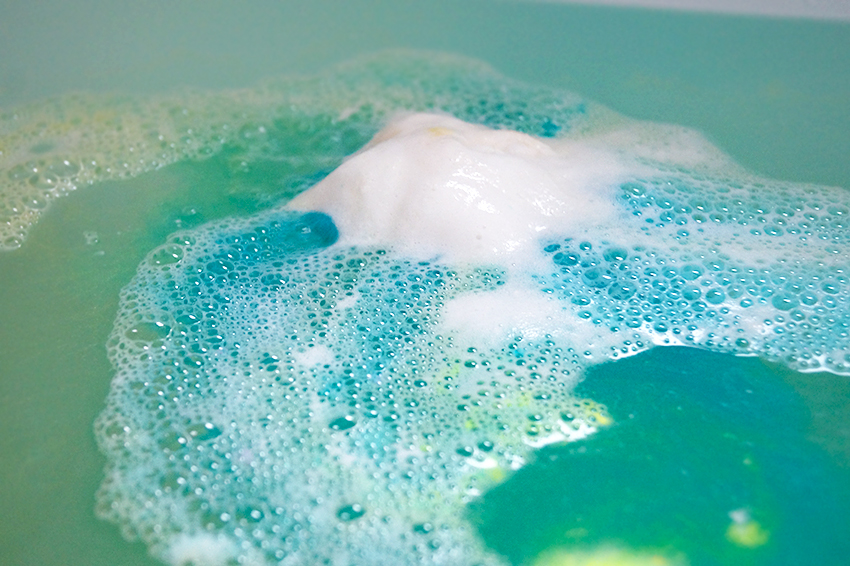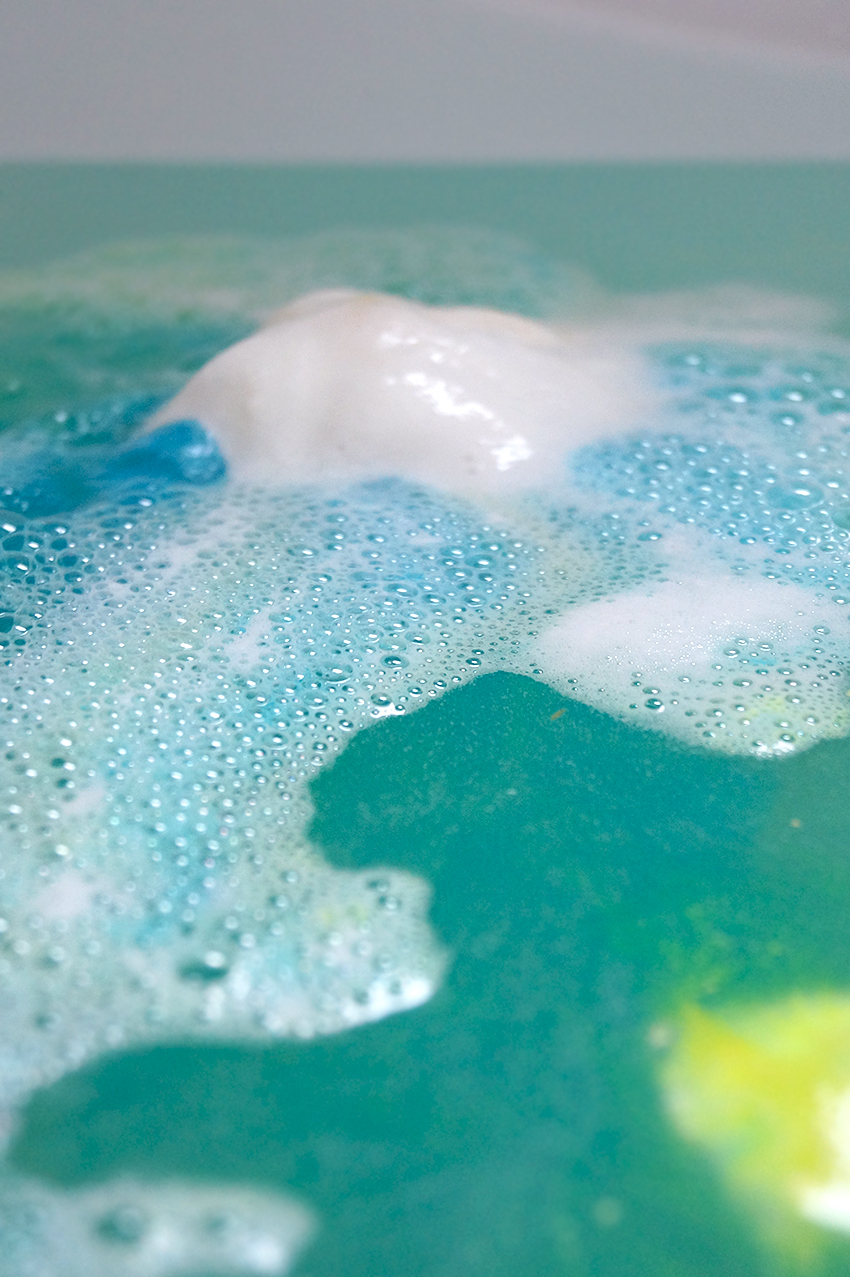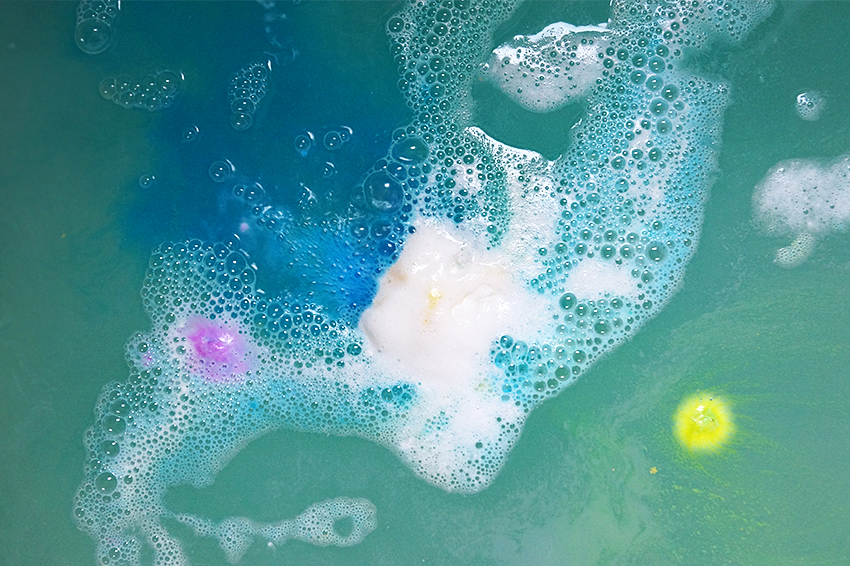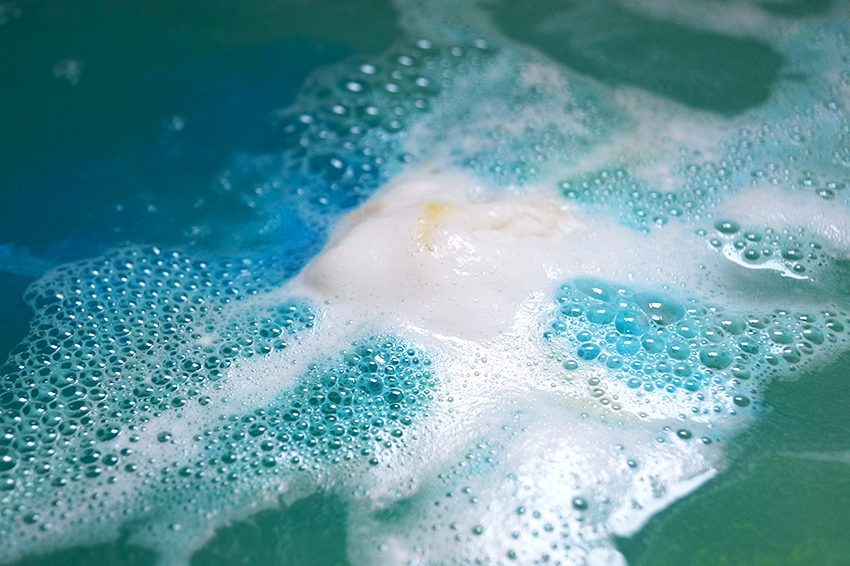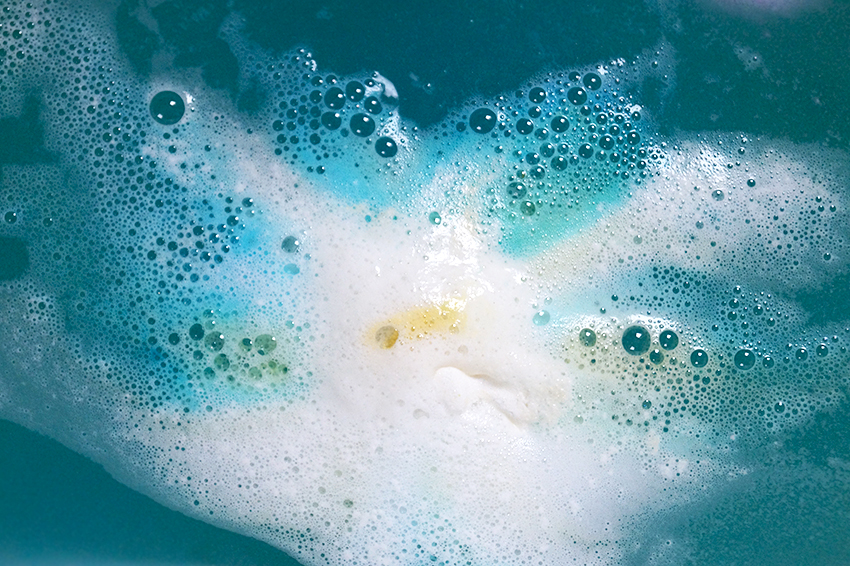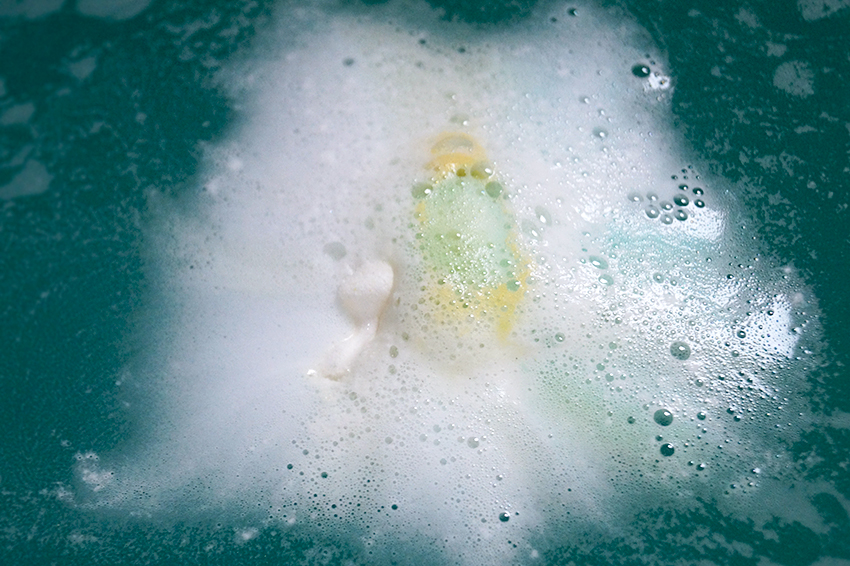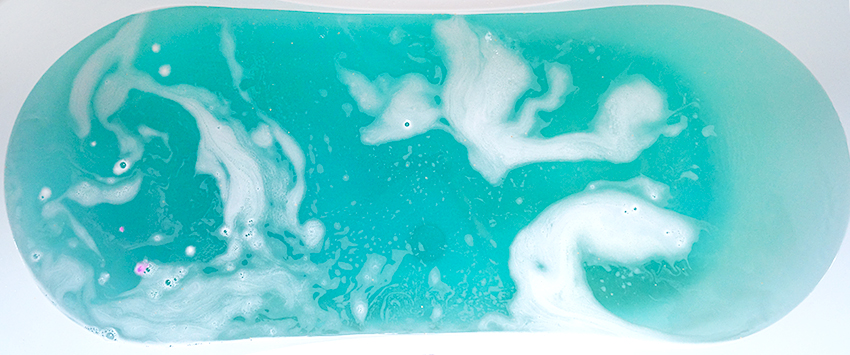 What do I think?
Golden Wonder isn't only beautiful as a bath bomb itself, but also in the tub it's a real hit. Upon hitting the water, golden streams are being spurted out in every direction — like liquid gold spreading across the surface. Golden Wonder floats through the water, gradually transforming the water into a mermaid blue shade. If you never used Golden Wonder before, this is a pleasant surprise, I can tell you! It then starts spurting out little chunks of yellow bath bomb that were hidden inside, followed by purple chunks as well. These chunks disseminate and after a good 5 minutes, Golden Wonder is completely disintegrated. The water now looks a gorgeous shade of turquoise or green (depending on which light), filled with swirls of golden glitter underneath the surface and there's some small, golden stars floating on the surface. Oh, and the bathroom smells damn good too.
The lovely colors, the golden glitters and the wonderful scent — the most important reasons for me to love this bath bomb. It's my most bought and most used bath bomb! Everything's right — bath art, the scent, it doesn't stain, your skin feels soft afterwards. Golden Wonder is a bath bomb of which I'd easily buy 10 in the sale, just to have a small supply for whenever I feel like using this bath bomb. And that's often! If you never tried this bath bomb before: go give it a chance, you won't regret it!

Lush Golden Wonder Bath Bomb costs £5.50 (England) / $7.95 (USA).