Review: Lush Floating Flower Bath Bomb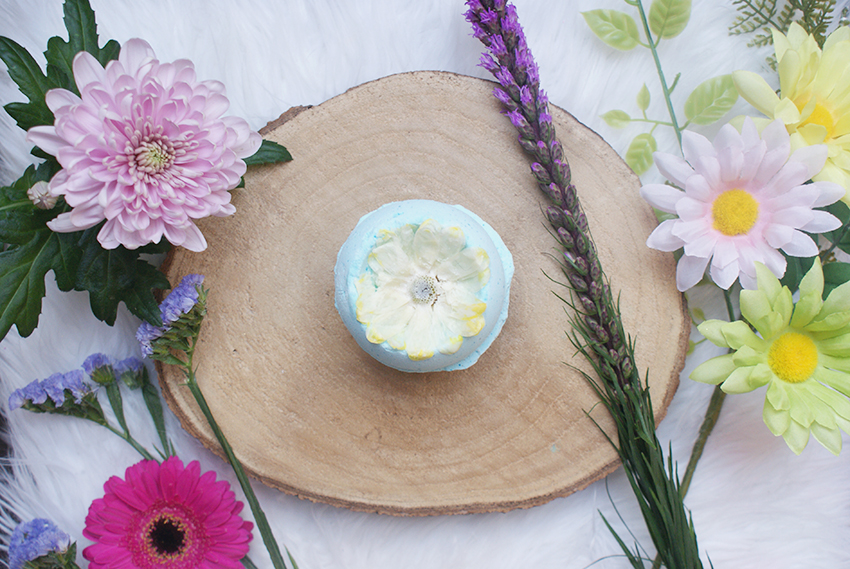 When I was browsing through the webshop, looking for products to review for my blog, I did not really know what bath bombs I should buy. They all looked so beautiful! I decided to put some random bath bombs in my basket, including this Floating Flower. And guys, I am SO glad I did. Because this bath bomb has a real chance of knocking off my beloved Golden Wonder Bath Bomb off its throne..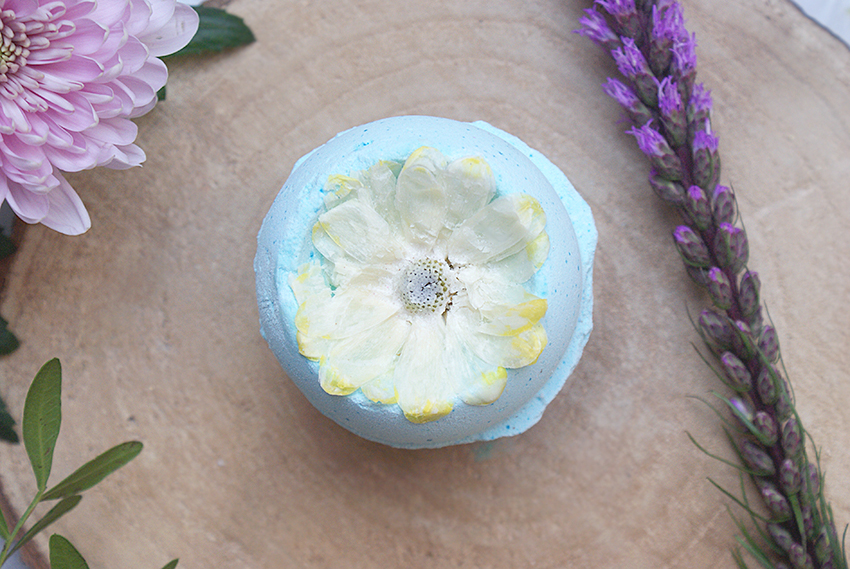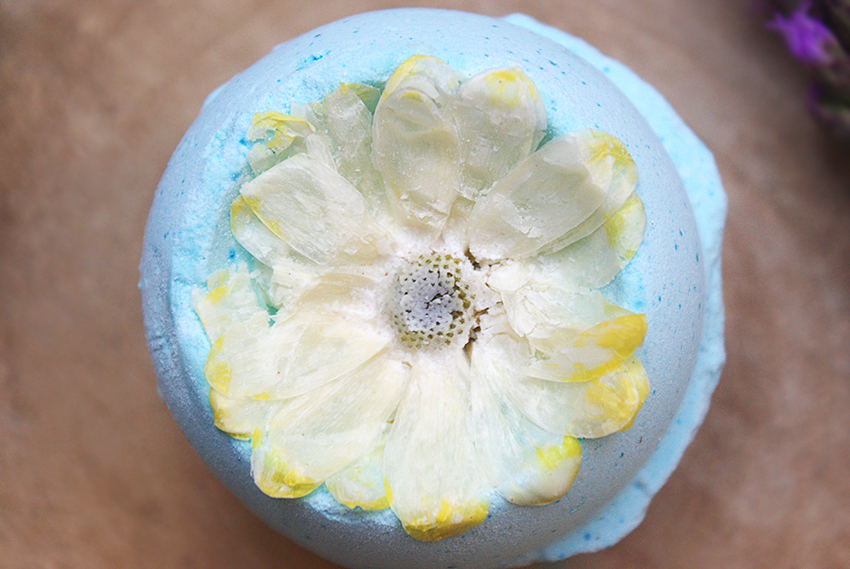 What is it?
Lush Floating Flower Bath Bomb costs £5.95 and is part of the Mother's Day range. This clear blue bath bomb has a little chrysanthemum flower on top, coated in rich cocoa butter, which smells delicious! I really love plants and flowers, but thanks to this bath bomb I remembered how nice chrysanthemums actually are. Lush has also previously had a Floating Flower, it looks different than this one.
This bath bomb contains a generous portion of cocoa butter, as well as lavender oil and almond oil. Lavender is known for its calming scent. The fragrance is delicious — it's a fairly strong floral scent. It's like putting your nose into a bouquet of chrysanthemums, but then even better. Because the smell is pretty strong, it is also great to just put this bath bomb in your room, so that the whole room smells nice 😍 Who needs a bouquet anyway?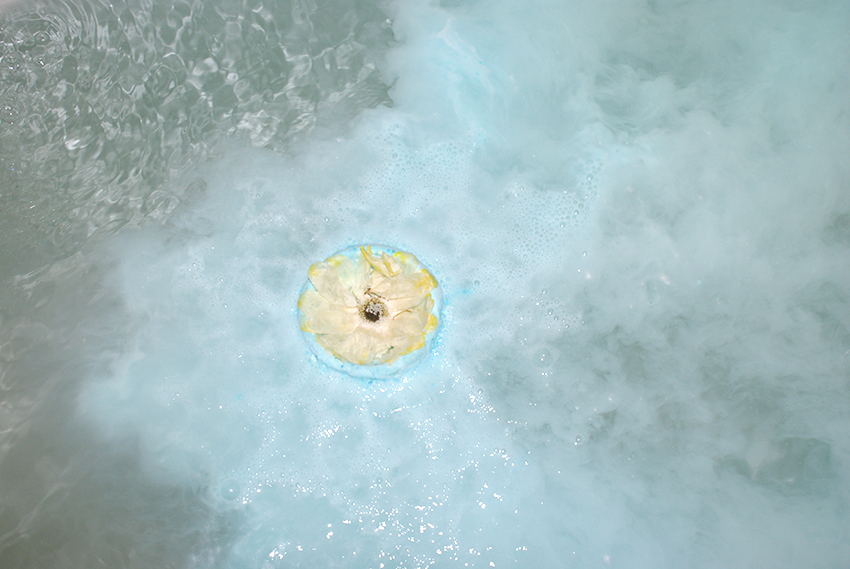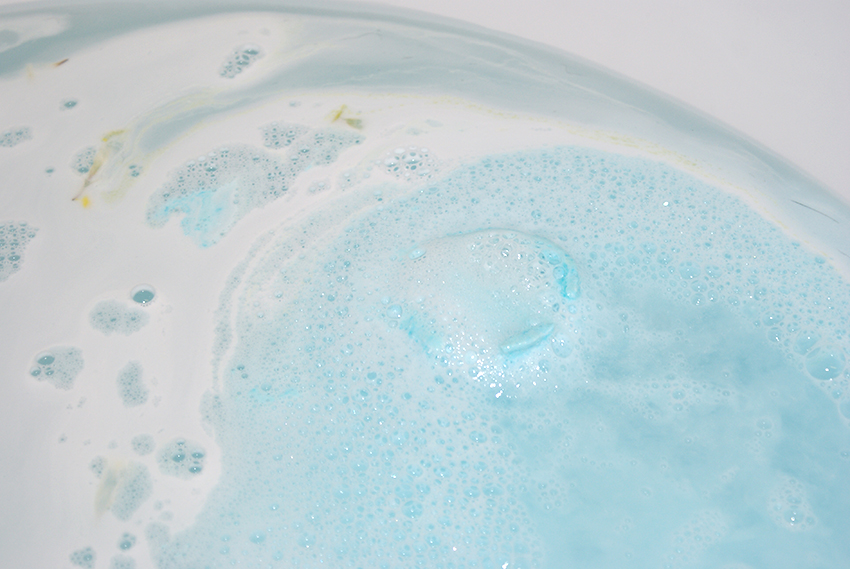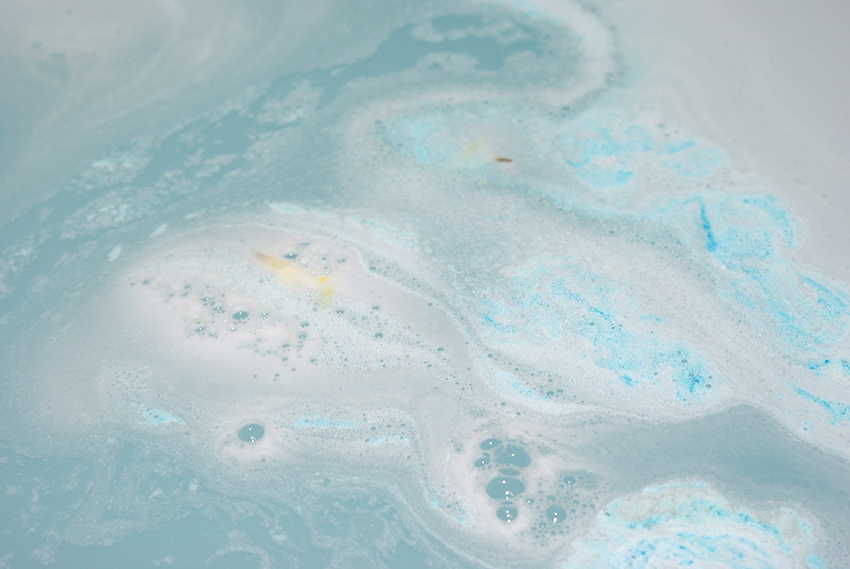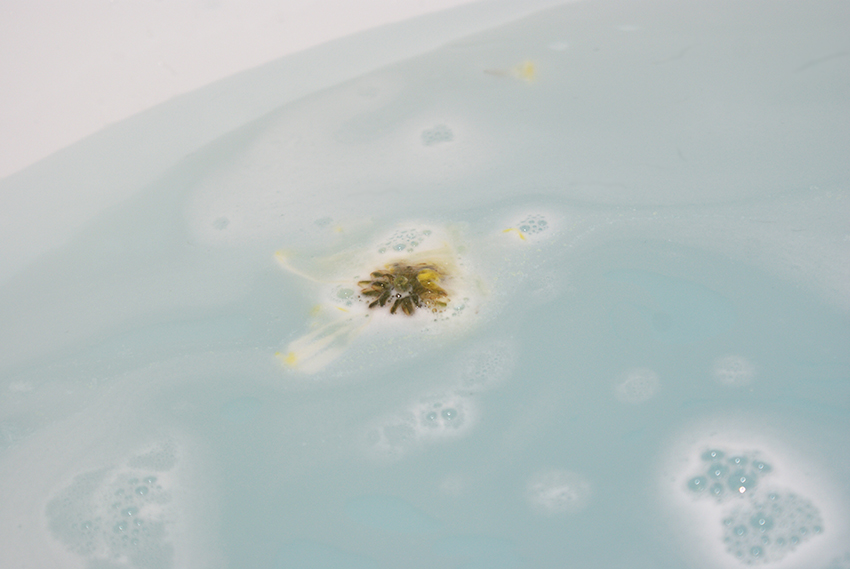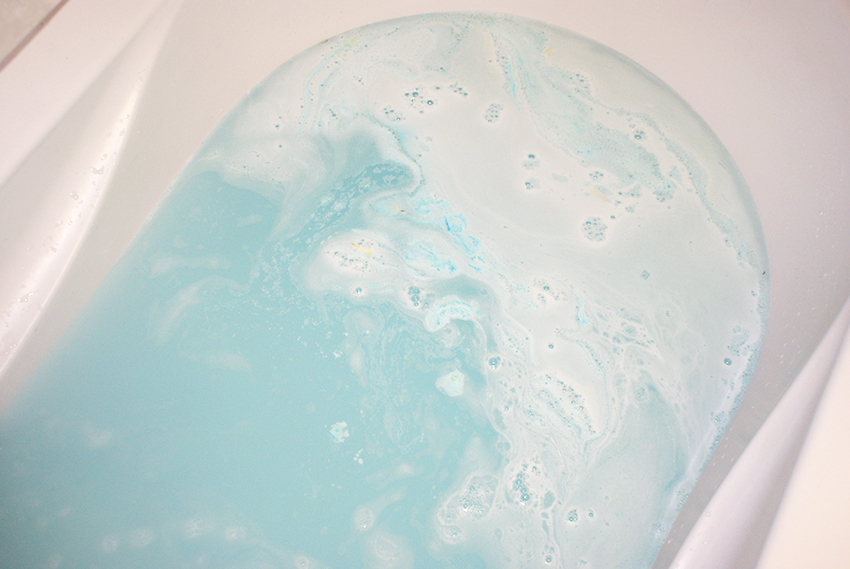 What do I think?
Floating Flower turns your bath into a flower paradise. The water turns bright blue, a heavenly vivid color. It's like you're laying in a sea of flowers and silk. The water is very milky, not just beautiful but also very nice for the skin. The delicate scent of flowers is well present and is still noticable after half an hour. I really loved this bath session.
My skin felt very soft afterwards, my boyfriend also felt an greasy layer on my skin — I did not feel this myself. However, I clearly felt a difference in how hydrated my skin felt. A few hours later, when I was in bed, I still smelled the floral fragrance, very subtle. The smell really lasts long! This bath bomb has really surprised me and I have already bought a few others.

Floating Flower Bath Bomb costs £5.95 (England) / $6.95 (USA).

One Response to Review: Lush Floating Flower Bath Bomb