Review: Lush Minamisoma Shower Oil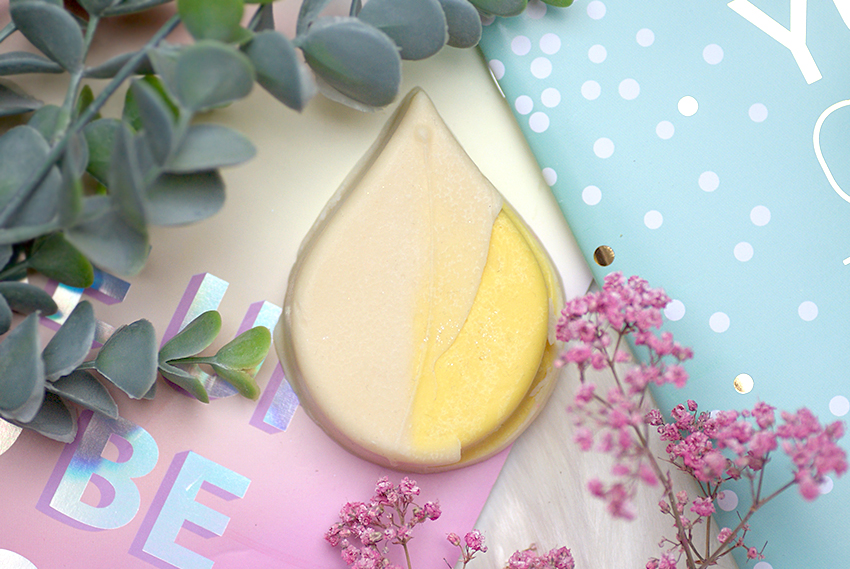 Ever since I've used Carrot shower oil, I've been hooked. They've become a favorite product here, and the best thing is that they don't need any packaging. When I smelled Minamisoma in Liverpool, I had to take it home. It's like the shower buttery version of Avocado Wash. I've been using it a few times now, and I can't wait to share my thoughts on it.
If you're curious about this product, make sure you keep on reading!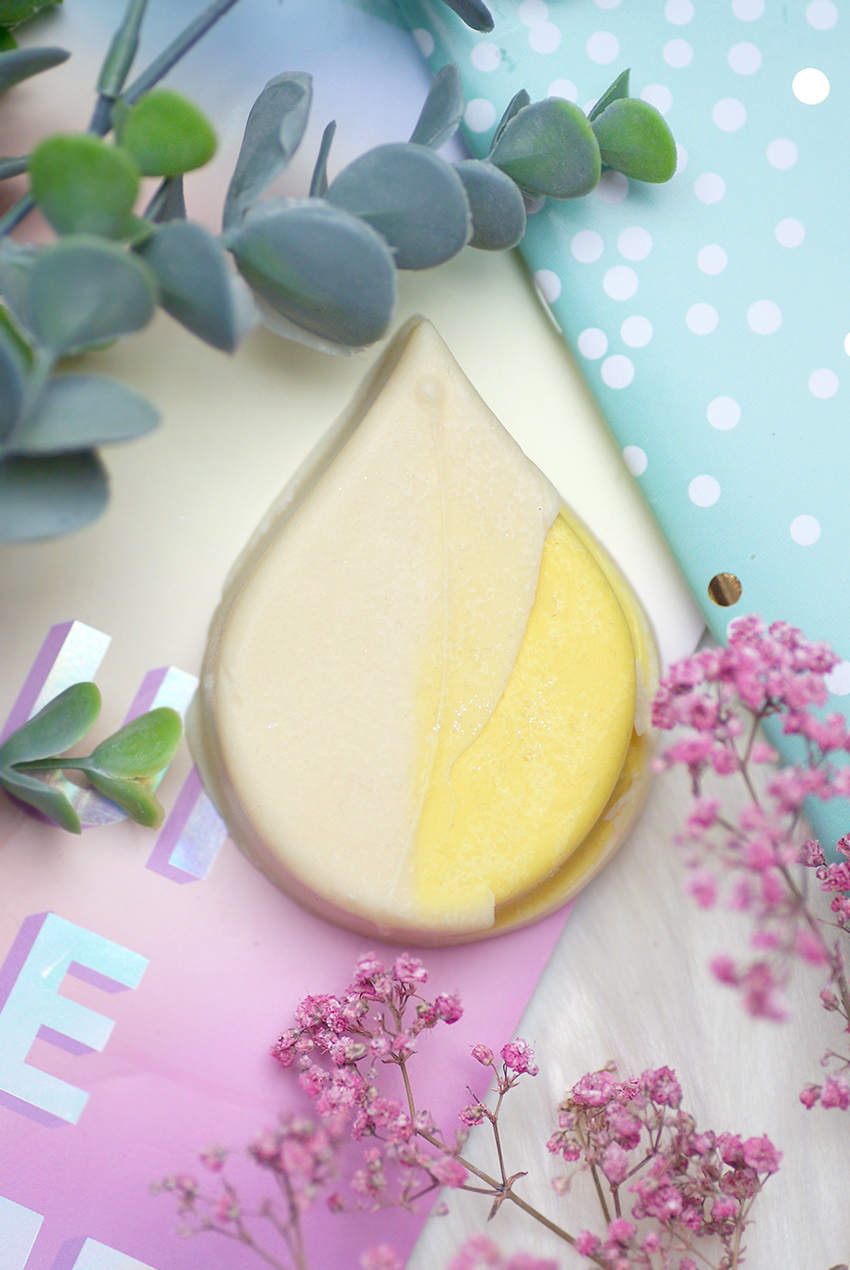 What is it?
"In 2011, Minamisoma, a small city in Fukushima prefecture in northern Japan was hit by the Tohoku earthquake. Most of its residents were evacuated and over five years later, in 2016, the residents were allowed to move back. In place of their ruined rice crops, the locals began growing crops of rapeseed instead. Rapeseed plants remove cesium from the soil and their seeds are turned into oil which is radiation free and safe to use. Fukushima rapeseed oil is used in this shower oil to help skin feel softened and moisturised."
Lush Minamisoma Shower Oil costs £5.00 and weighs about 50 grams. It's a Liverpool exclusive, but now also temporarily available in the Lush Labs. This product is a shower oil, you might remember Carrot Shower Oil? It was part of the Easter range and I absolutely loved it.
Take it with you into the shower, rub it across your wet skin and rinse the excess off. It mainly contains cocoa butter, which melt due to the warmth of the skin and warm water, and leave a a moisturising layer. Toss away your body lotion, this is all you need right now. Do keep in mind that you must not rub the skin when towelling yourself down. You'll wipe away the layer by rubbing your skin dry, so just gently pat the skin to fully benefit from the effects.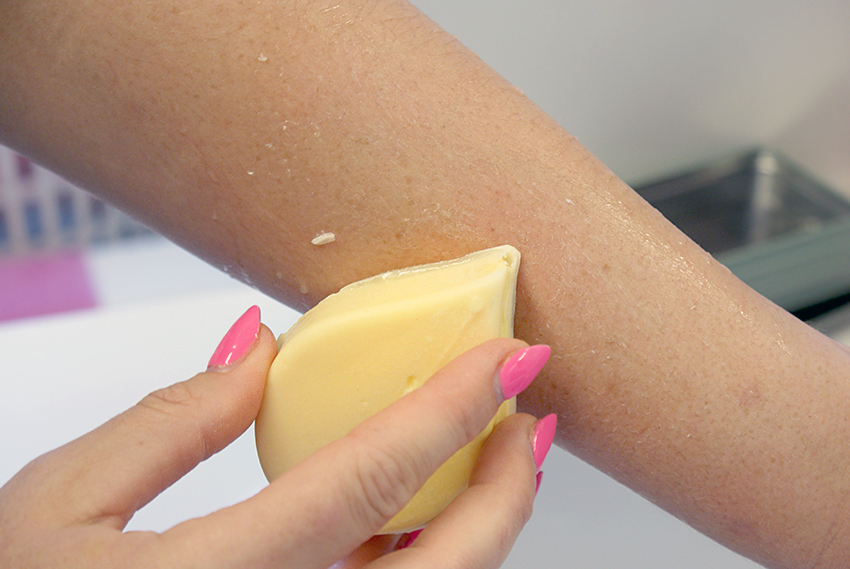 What's inside?
Ingredients: Fair Trade Organic Cocoa Butter, Rapeseed Oil, Cocamidopropyl Betaine, Sunflower Wax, Perfume, Bergamot Oil, Litsea Cubeba Oil, Olibanum Oil, Fresh Lemon Juice, Kinako Powder, Turmeric Powder, Titanium Dioxide, Amyl Cinnamal, *Cinnamyl Alcohol, *Citral, *Limonene, *Linalool
A shower oil is really just a piece of cocoa butter with added ingredients, like a bunch of lovely natural oils. It's completely different from a soap, because a shower oil doesn't lather, it just melts. It's like a massage bar, but for in the shower. I already said the main ingredient is cocoa butter, followed by rapeseed oil, sunflower wax, bergamot oil, litsea cubeba oil, olibanum oil, lemon juice, kinako powder and turmeric powder.
The color might reveal the scent already. Somehow I always link yellow colors to bright, uplifting citrusy scents. Pink colors are sweet, green colors are earthy, and so on. In this case, the color suits the scent perfectly. Minamisoma shares its scent with the Avocado Co-Wash scent line, a very bright and zesty citrusy scent. It's like a mix of lemon and lime, with an underlaying sweet layer. It's perfect for mornings showers — there's no better way than waking up to this amazing scent. I also LOVE the color!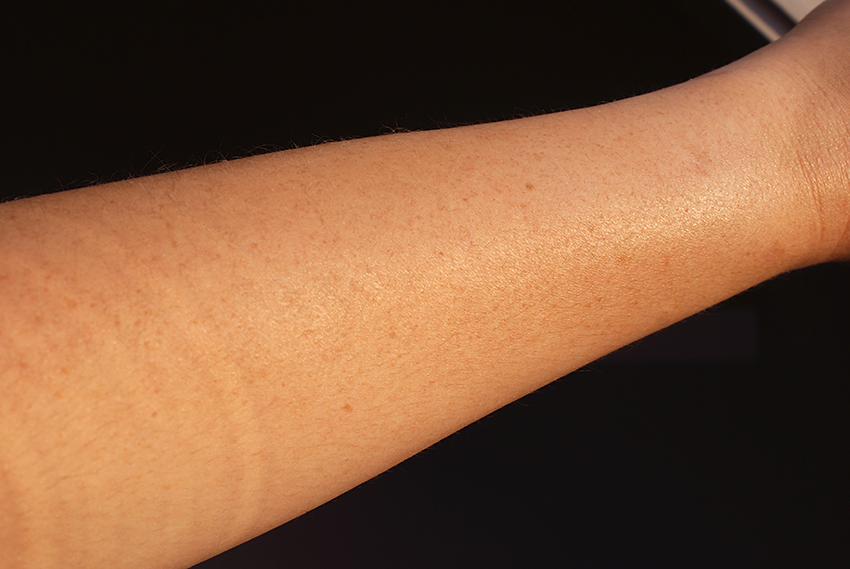 What do I think?
The first thing that strikes me is that the scent is very present. Bye bye, morning blues! You don't need much of this product, and I really want to emphasize this, because in the beginning (while using Carrot shower oil) I put too much pressure on it, making the shower oil shrink real quick. And that's a waste! Just apply it a few times, not too much pressure, afterwards you'll notice that your skin will feel just about right. Using too much will also cause your skin to get too greasy.
My skin feels absolutely amazing afterwards. There's a light, non-greasy layer on my skin, that not just hydrates and nourishes the skin, but also gives it a healthy glow. It leaves a barrier which is great, especially when you have dry skin. The skin feel smooth and supple, and this will last for about 4-5 hours. What I like most is that it doesn't leave a sticky or greasy layer, which is why I barely use body lotions. These shower oils are a perfect quick and easy way to hydrate skin.
I'm a big fan of the shower oils! I've bought some cute tins where I store them. I leave them to fully dry, then I put them back in their tin. And you bet your sweet bippy that it looks cute in the shower as well!

Lush Minamisoma Shower Oil costs £5.00 (England).