Review: Lush Magic Rabbit Bath Bomb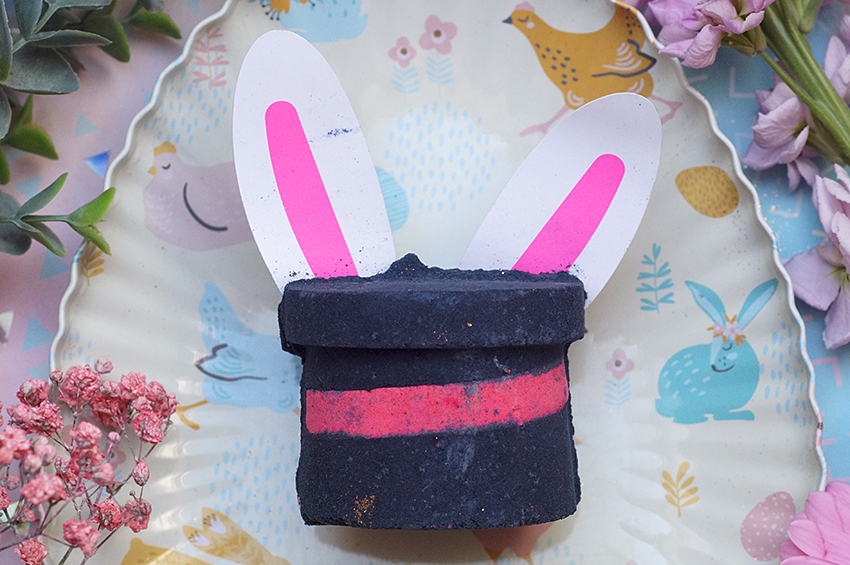 The Easter collection by Lush has arrived, and it couldn't be more colorful and cheerful! I immediately had my eye on this cute bath bomb. There's two bunny ears sticking out of the bath bomb, and who knows what other surprises this bath bomb may hold! I couldn't wait any longer and decided to try it in the tub.
If you're curious about this bath bomb, then keep on reading.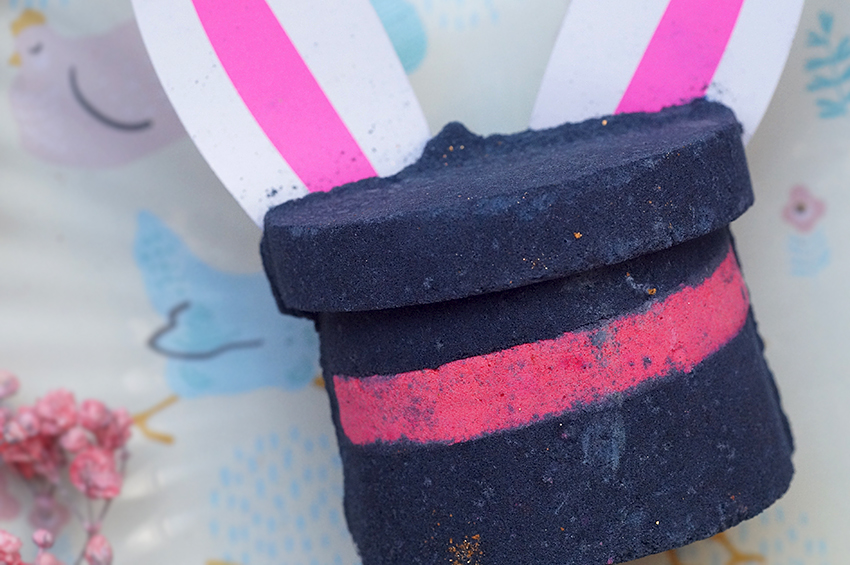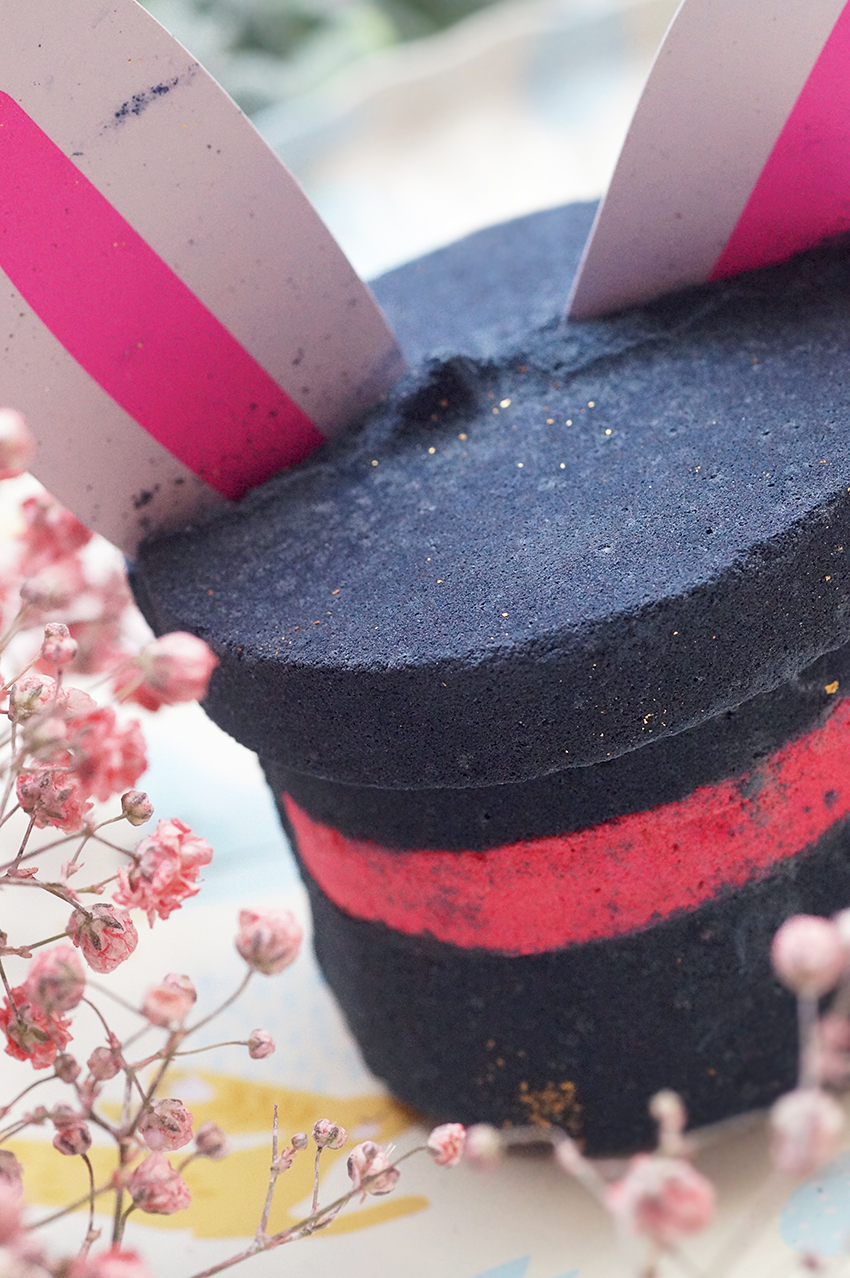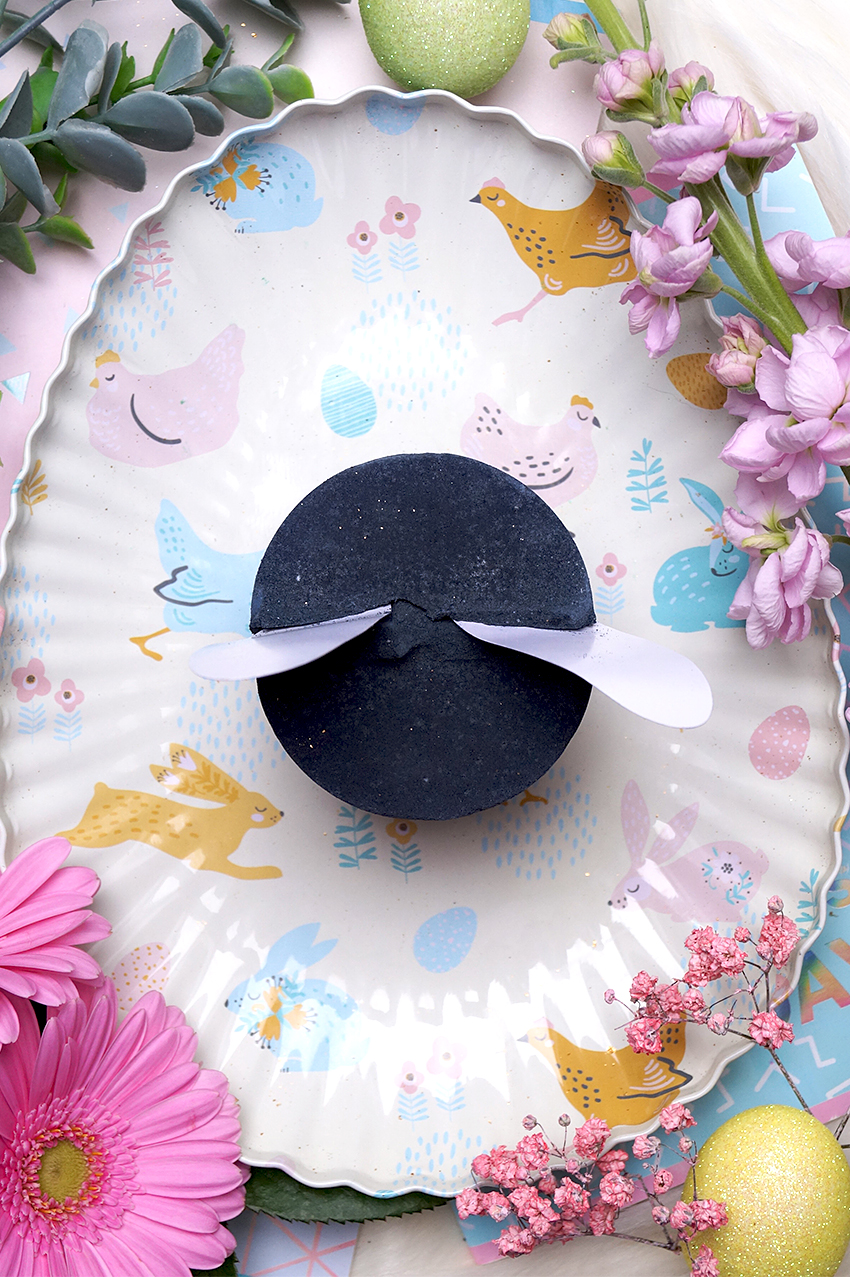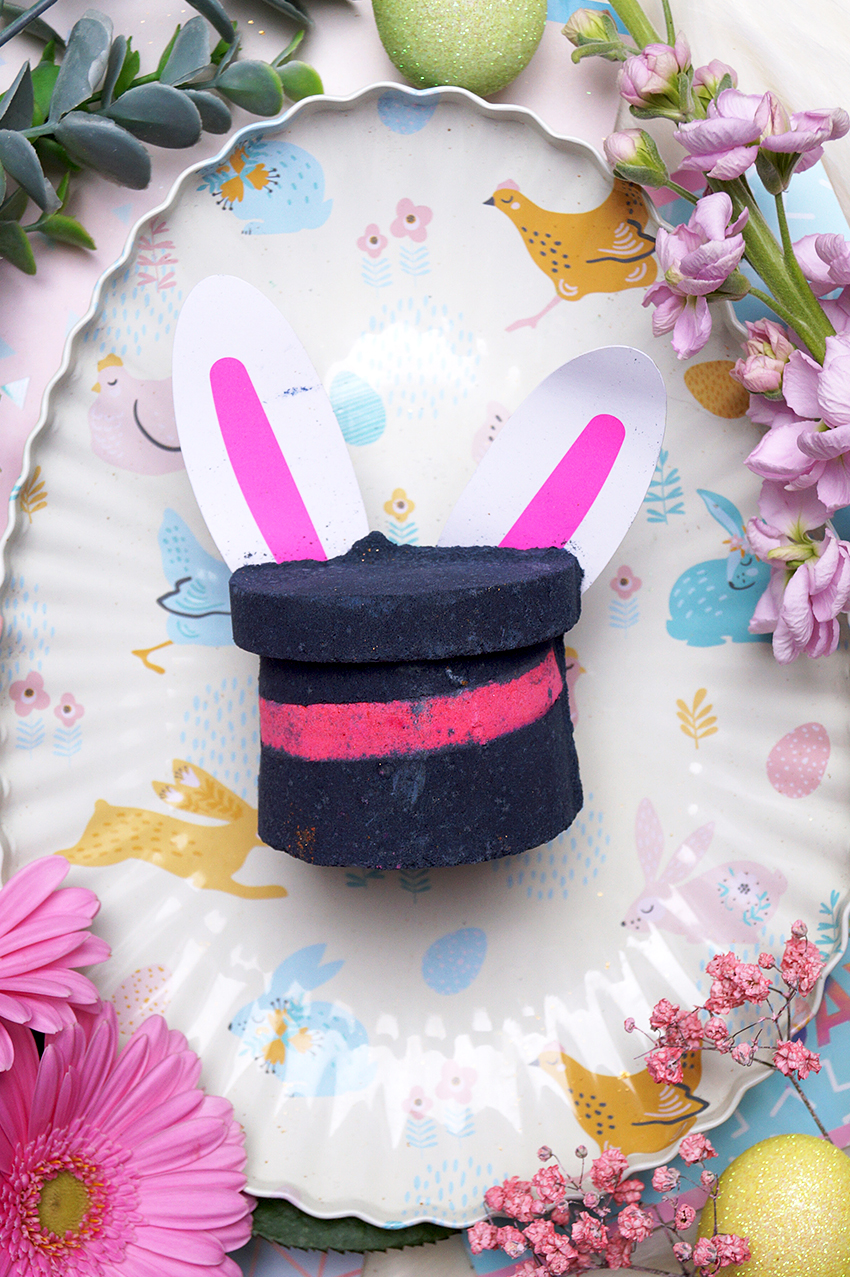 What is it?
Ingredients: Sodium Bicarbonate, Citric Acid, Popping Candy, Perfume, Dipropylene Glycol, Davana Oil, Lemon Myrtle Oil, Tonka Absolute, Benzoin Resinoid, Water (Aqua), Sodium Coco Sulfate, Propylene Glycol, Benzyl Alcohol, *Citral, *Coumarin, *Limonene, *Linalool, Colour 77499, Colour 17200, Colour 45410:2, Colour 42053, Colour 14700, Colour 42090, Colour 42090:2, Colour 45410:1
Lush Magic Rabbit Bath Bomb costs £4.95 / $6.95 and is part of the Easter range. This bath bomb is shaped like a magician's hat, with two paper bunny ears protruding. I love these designs, it's so cute with the paper — just like Rudolph and Not So Secret Santa. Magic Rabbit is a fairly big bath bomb, also quite heavy. It's like there's an actual bunny inside! It's new to the Easter range and as far as I know, there are no other products with this scent.
This bath bomb smells sweet and slightly fruity, but with a hint of citrus. It's a pretty standard scent, not one you would remember after smelling multiple scents in a Lush store. When I look at the ingredients, it makes sense what I smell: Davana oil smells of apricots, tonka is sweet and vanilla-like and lemon myrtle oil gives the overall scent a fresh, zesty touch. It's not a scent to go wild about, it's a pretty simple 'sweet' scent. It's good, but not very special or striking.
Play the video in 2160p quality and on full screen for the best experience! The video has been sped up.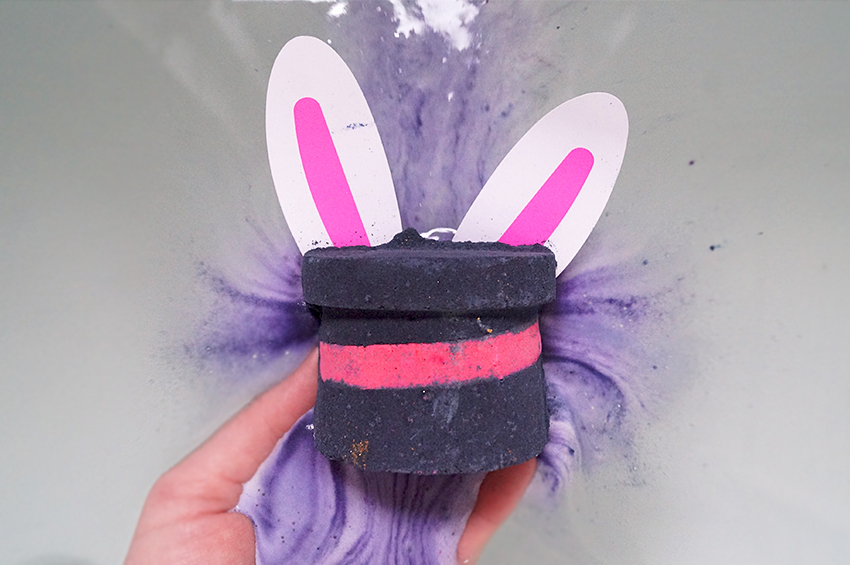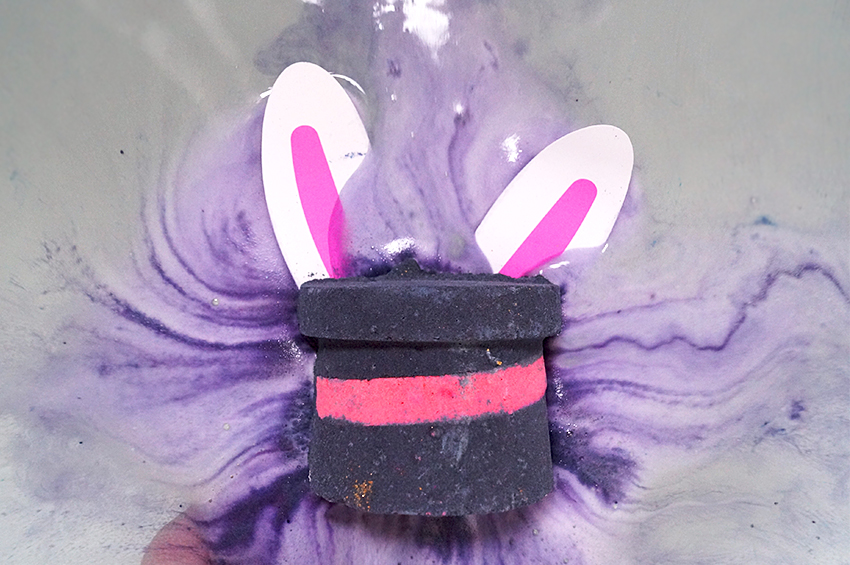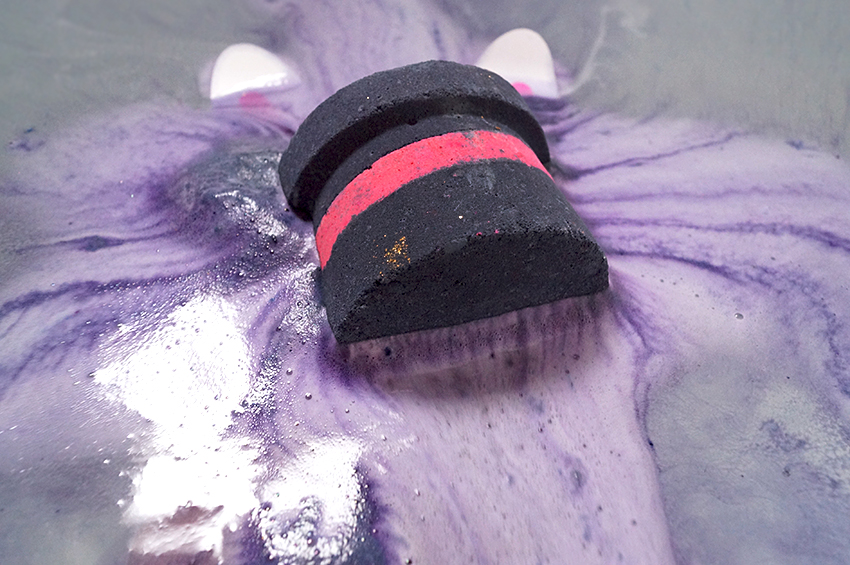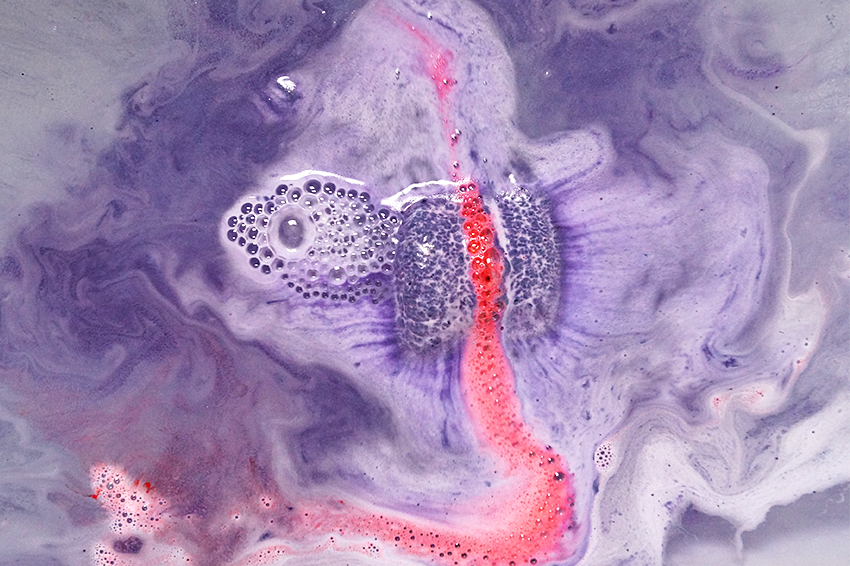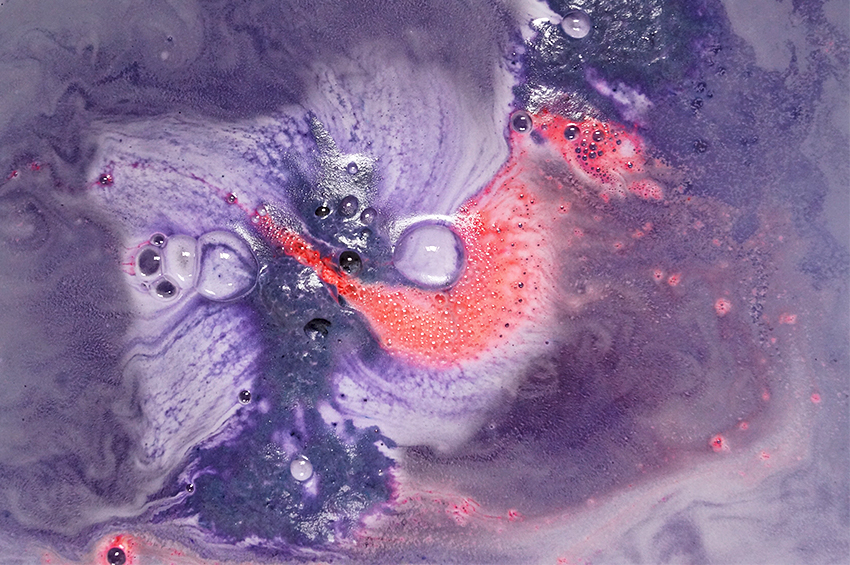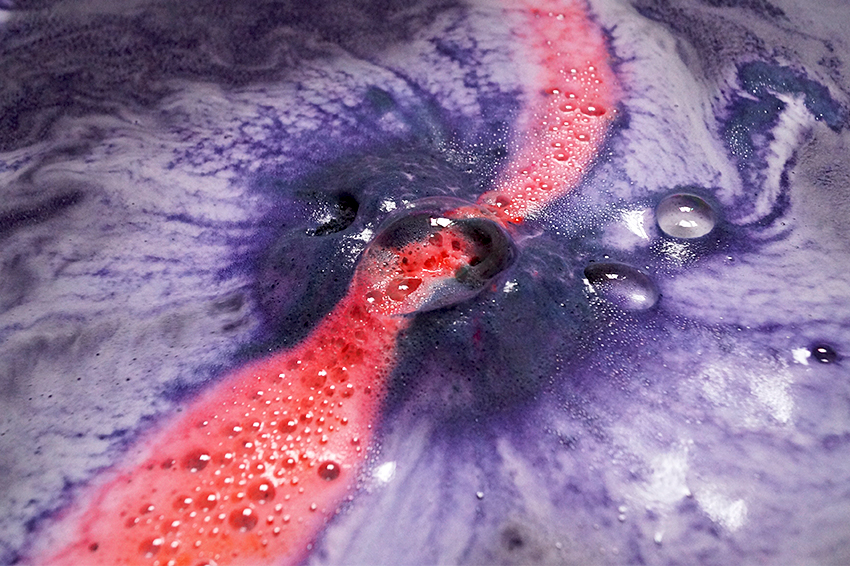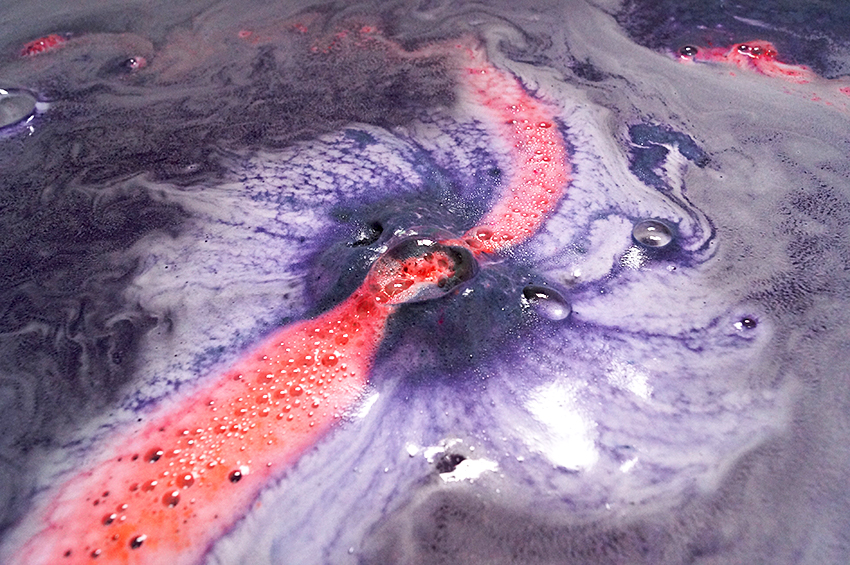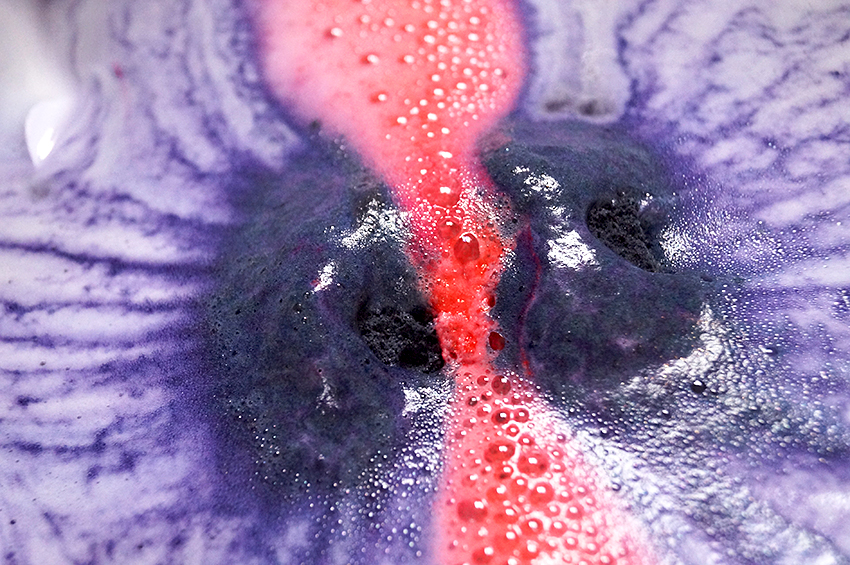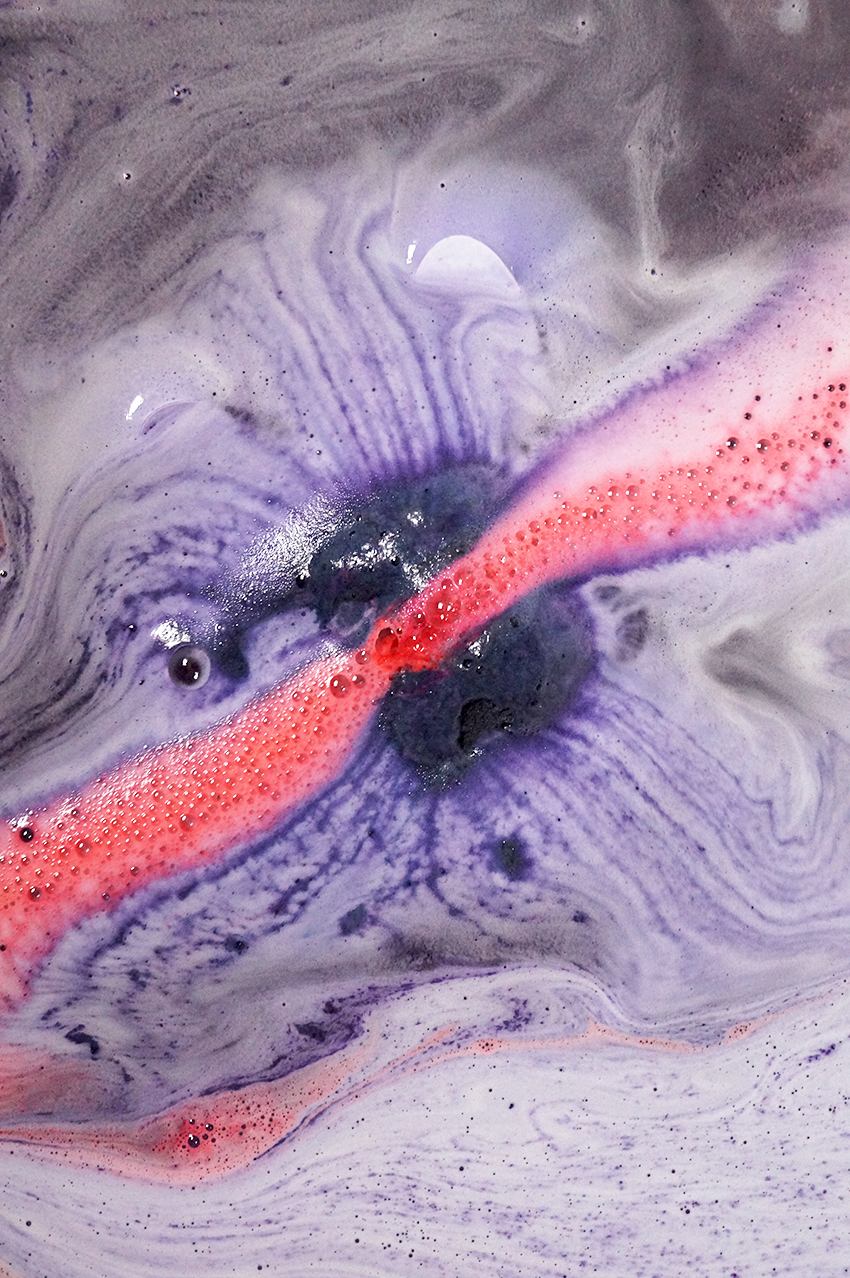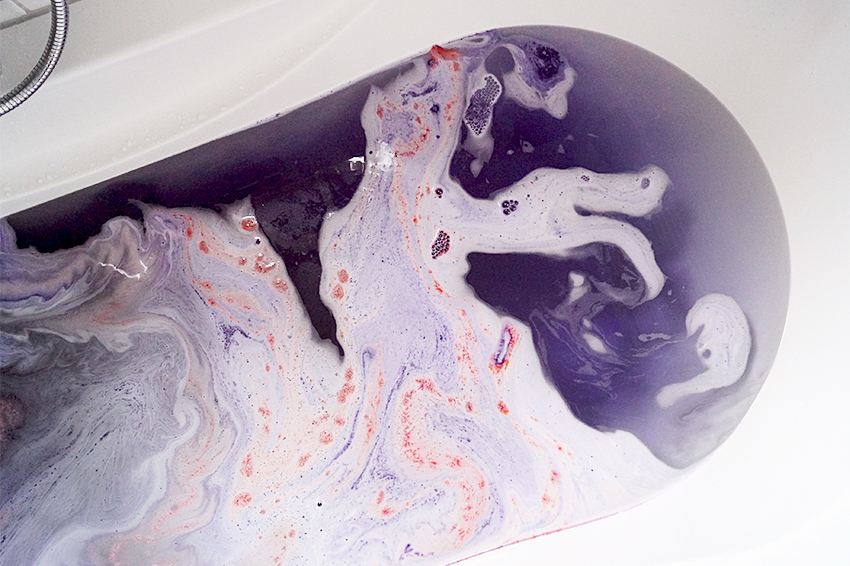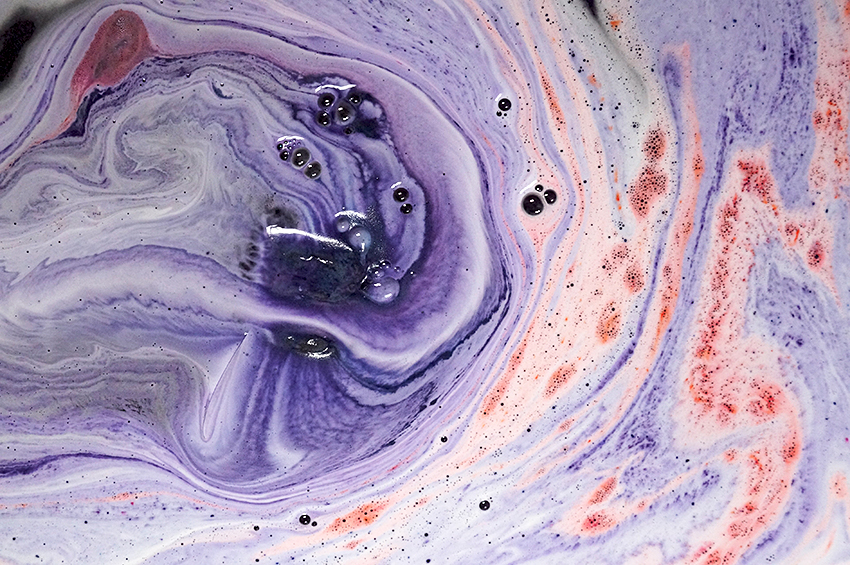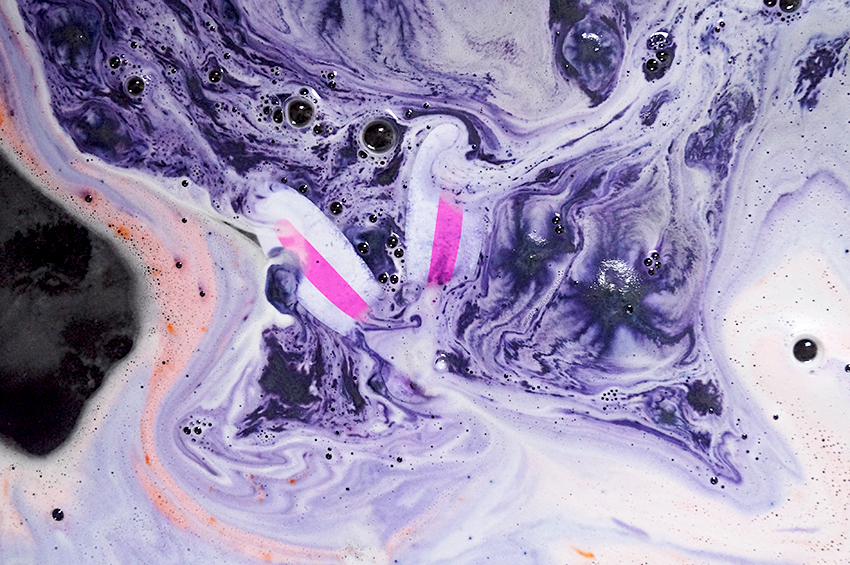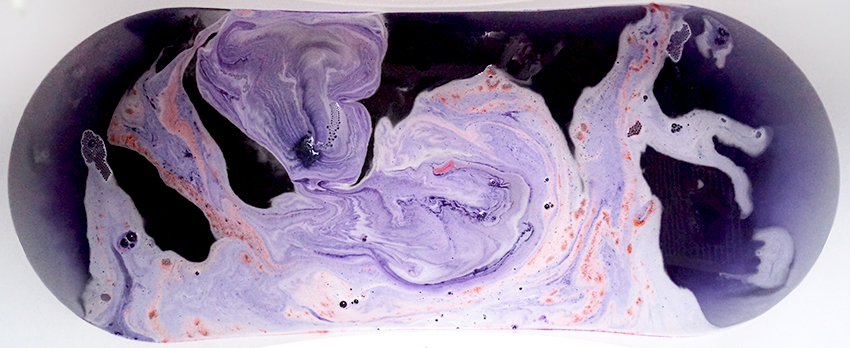 What do I think?
Magic Rabbit spews out streams of purple foam — thick froth with purple swishes, followed later by red/pink froth. The purple coming off the bath bomb colors the water gradually a gorgeous opaque dark purple shade, almost ink blue. The hat keeps floating on the surface for about 10 minutes, and keeps spewing out purple and pink foam in all directions. A thin, white and frothy layer appears on the surface, decorated with some pink and purple specks and swirls here and there. It looks beautiful, I just can't stop taking photos! In terms of bath art this is really a great bath bomb. Eventually I can see two bunny ears float on the surface, with its cute, small bunny face revealed. I do advise you to toss it away immediately, otherwise the paper gets soft and 'crumbles' in the water, which looks really gross.
The end water is amazing! I think the photos speak for themselves. There's no glitter in this bath bomb — which I definitely wouldn't mind if there were, cause I'm a ho for glitters. There is popping candy inside though, but I didn't hear it at all. I do get why this bath bomb is called Magic Rabbit — it's magical. I had crushed the last bit of the bath bomb (because I was too impatient to wait for it to completely dissolve), which stained my hand blue. But no panic; after bathing most of it was washed off. The tub itself had some black staining on the bottom and at the rim, but a towel removed all of it after some wiping. No Black Rose drama.
I really loved this bath bomb! It's unfortunate that I could't detect the scent while bathing, but the bath art and water definitely made up for that. I would buy this bath bomb again if I got the chance. And you should too!

Lush Magic Rabbit Bath Bomb costs £4.95 (England) / $6.95 (USA).