Review: Lush Tisty Tosty Bath Bomb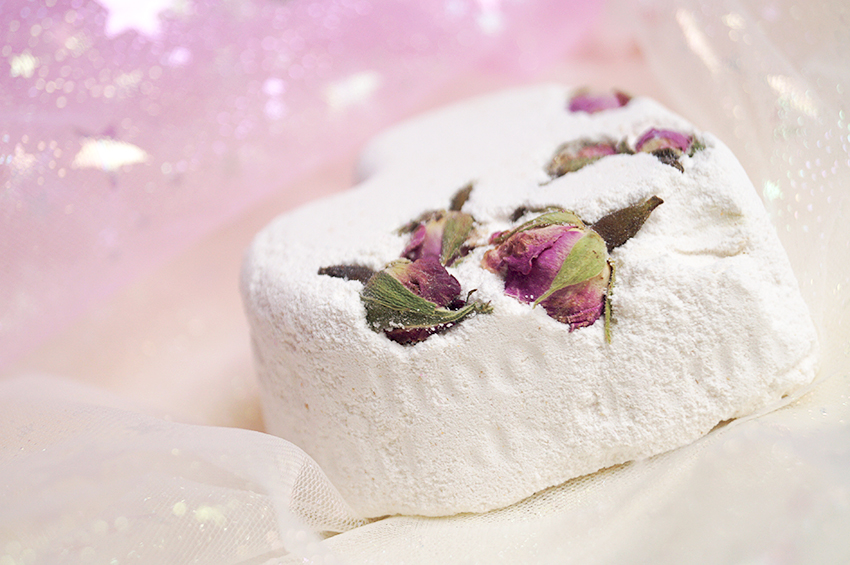 If you're looking for a simple, yet elegant bath bomb, then stop what you're doing and check out this blog post. This delicate bath bomb is pretty popular among fans, and this year it's back. I decided to give it a try, since I had only tried it in 2016, but I didn't have a Lush blog back then. So.. time to review it!
If you're curious about this bath bomb, then keep on reading.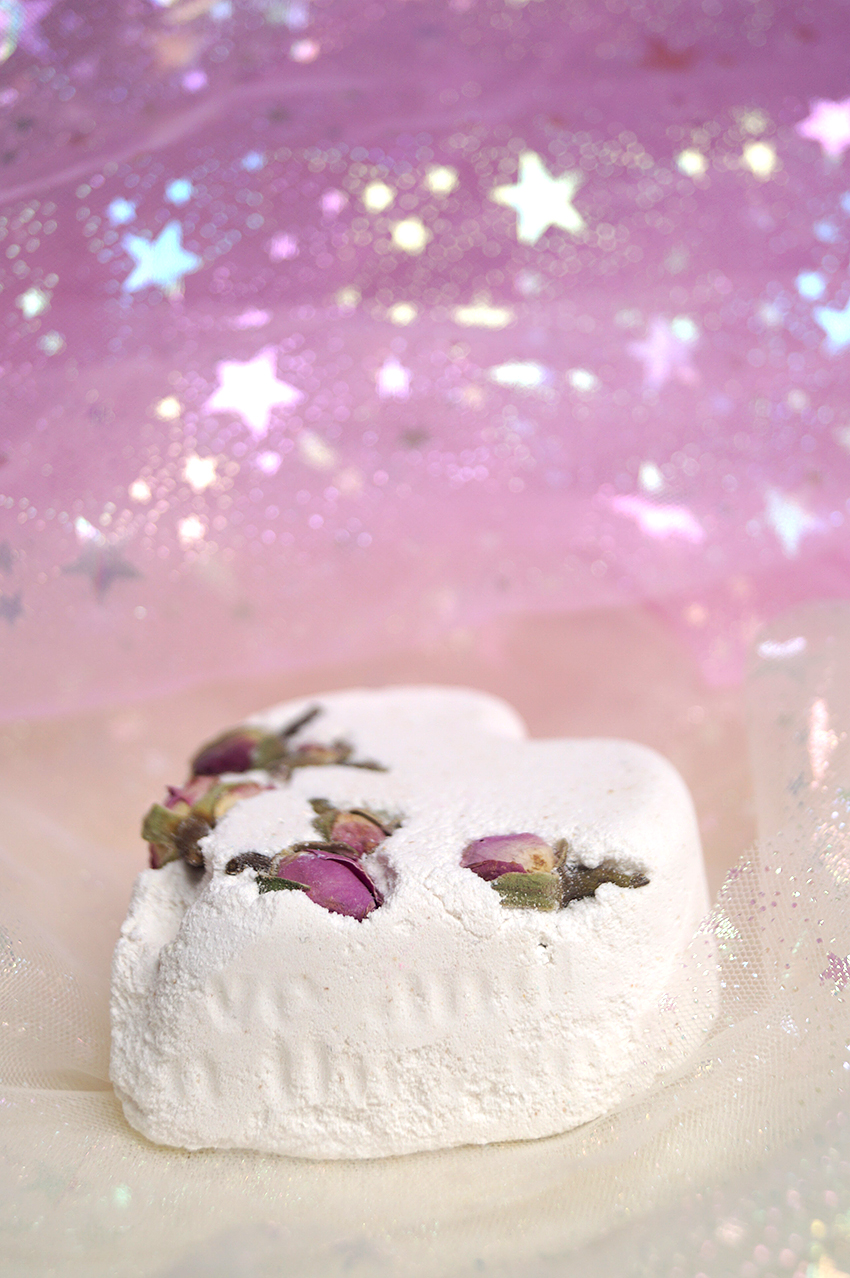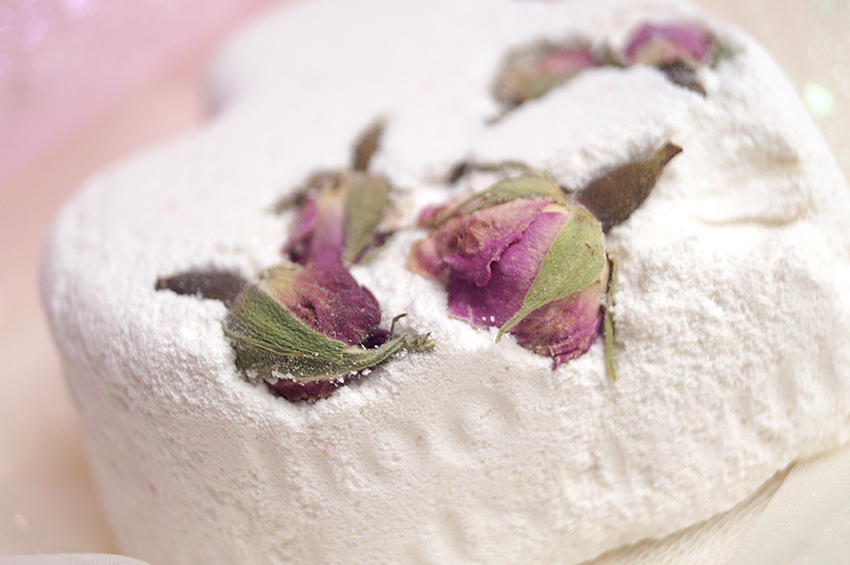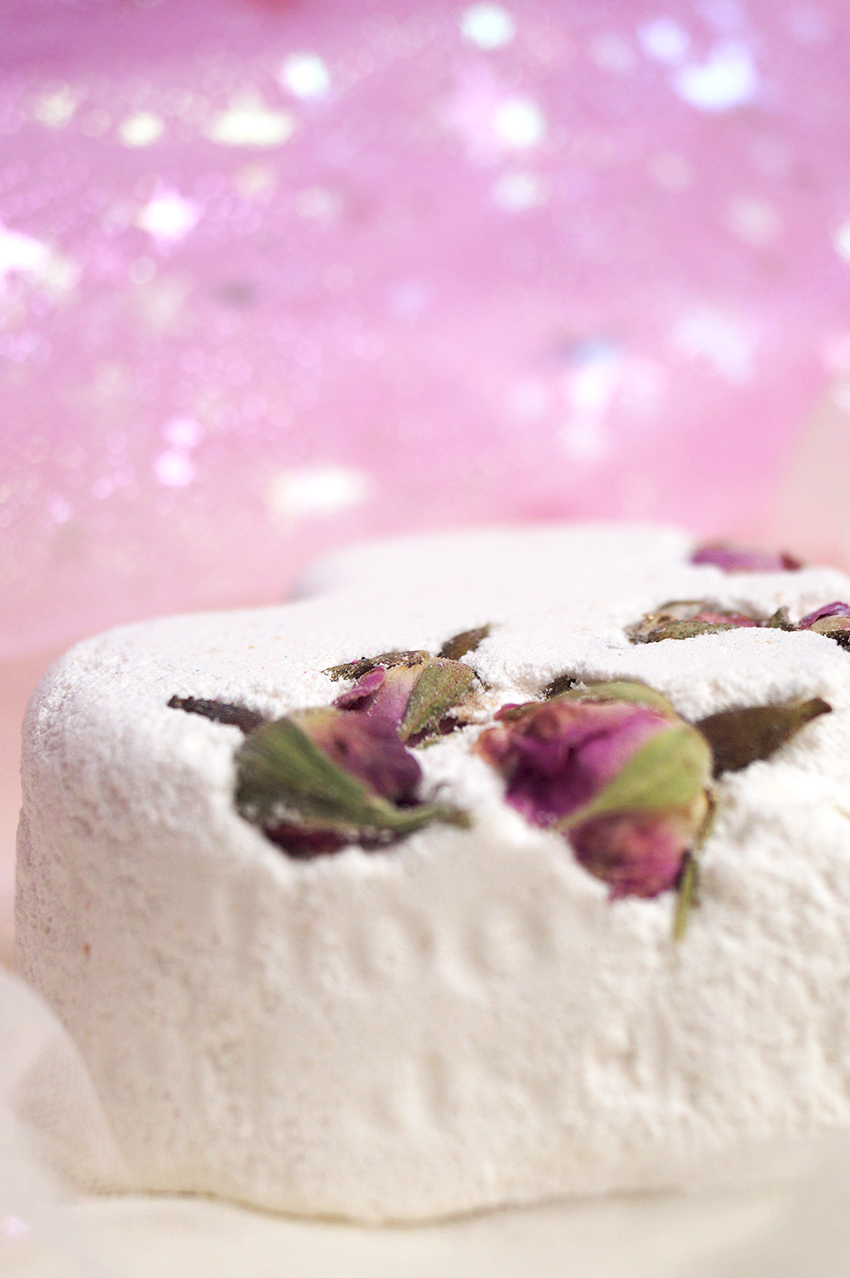 What is it?
Ingredients: Sodium Bicarbonate, Citric Acid, Tapioca Starch, Seven Rosebuds, Titanium Dioxide, Rose Absolute, Geranium Oil, Sicilian Lemon Oil, Jasmine Absolute, Orris Root Powder, Water (Aqua), Dipropylene Glycol, Benzyl Salicylate, Citronellol, *Eugenol, Geraniol, *Limonene, *Linalool, Perfume
Lush Tisty Tosty Bath Bomb costs £3.95 / $7.25 / €5.50 and is part of the Valentine's Day range. This heart-shaped bath bomb was around for years (since 1995!), but wasn't in the picture the last few years. It has now finally made its comeback, as part of the Valentine's Day range. Throughout the years, the design was unaltered, but it looks like there's a quote now on the side of each Tisty Tosty. I can't read mine, since the bath bomb is pretty damaged due to shipping, but I believe it's a love quote. The bath bomb is completely white, with rose buds on top. The scent is purely roses — not as sweet as Rose Jam, but straight up roses. There's a slight sultry floral note in the background, but the roses dominate. I like the scent — it's pretty strong, but I wouldn't want more products with this scent.
Play the video in 2160p quality and on full screen for the best experience! The video has been sped up.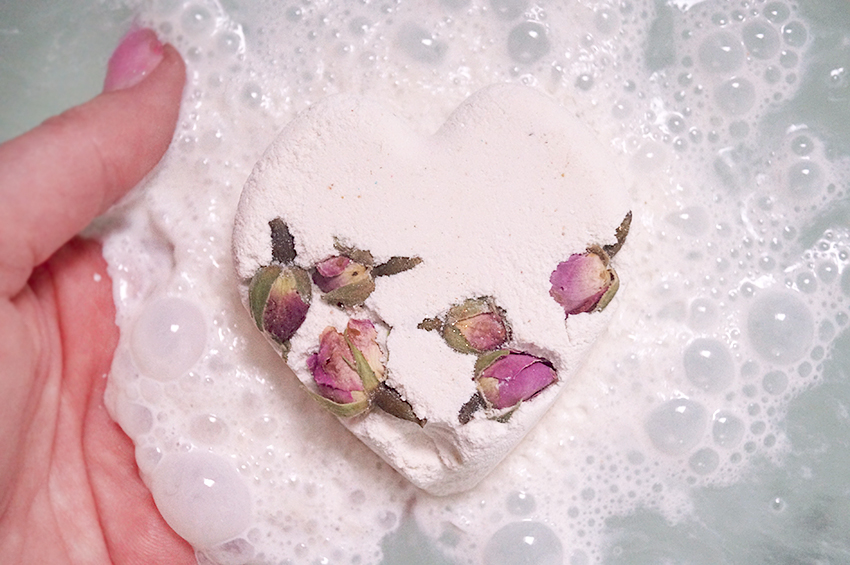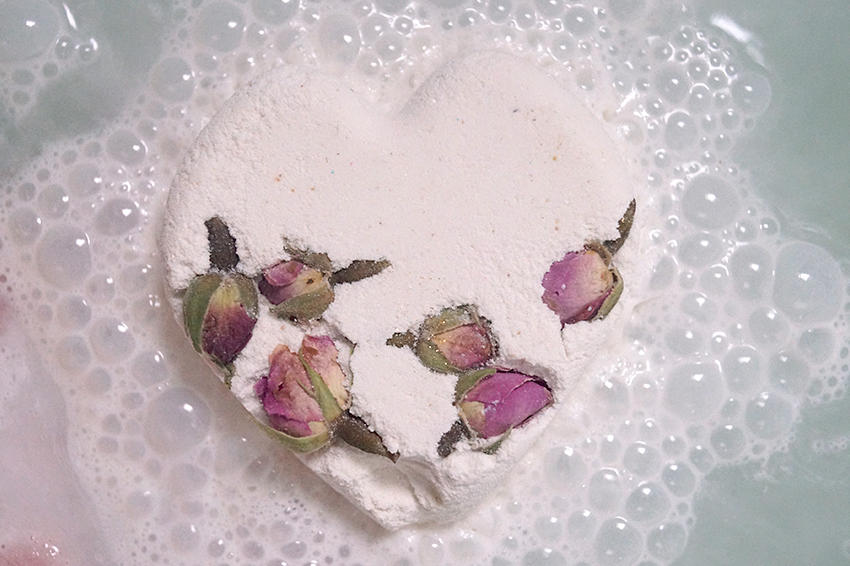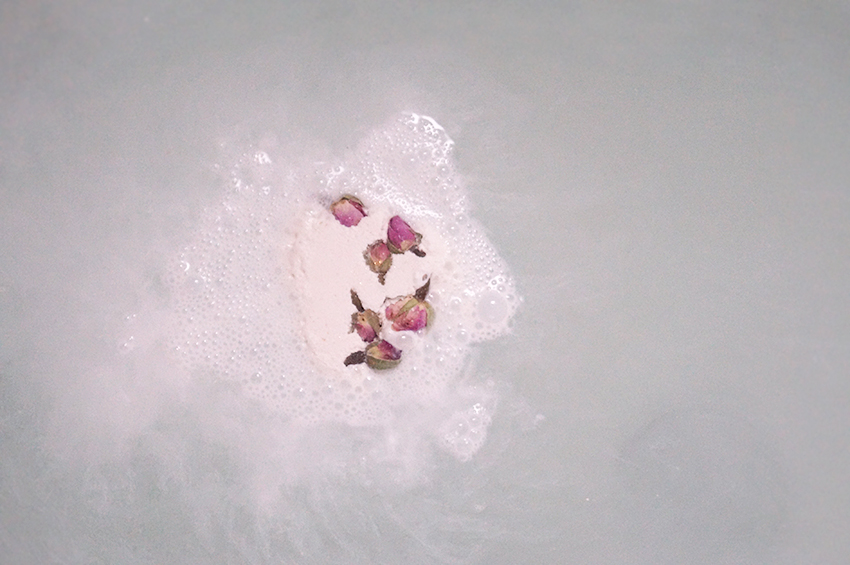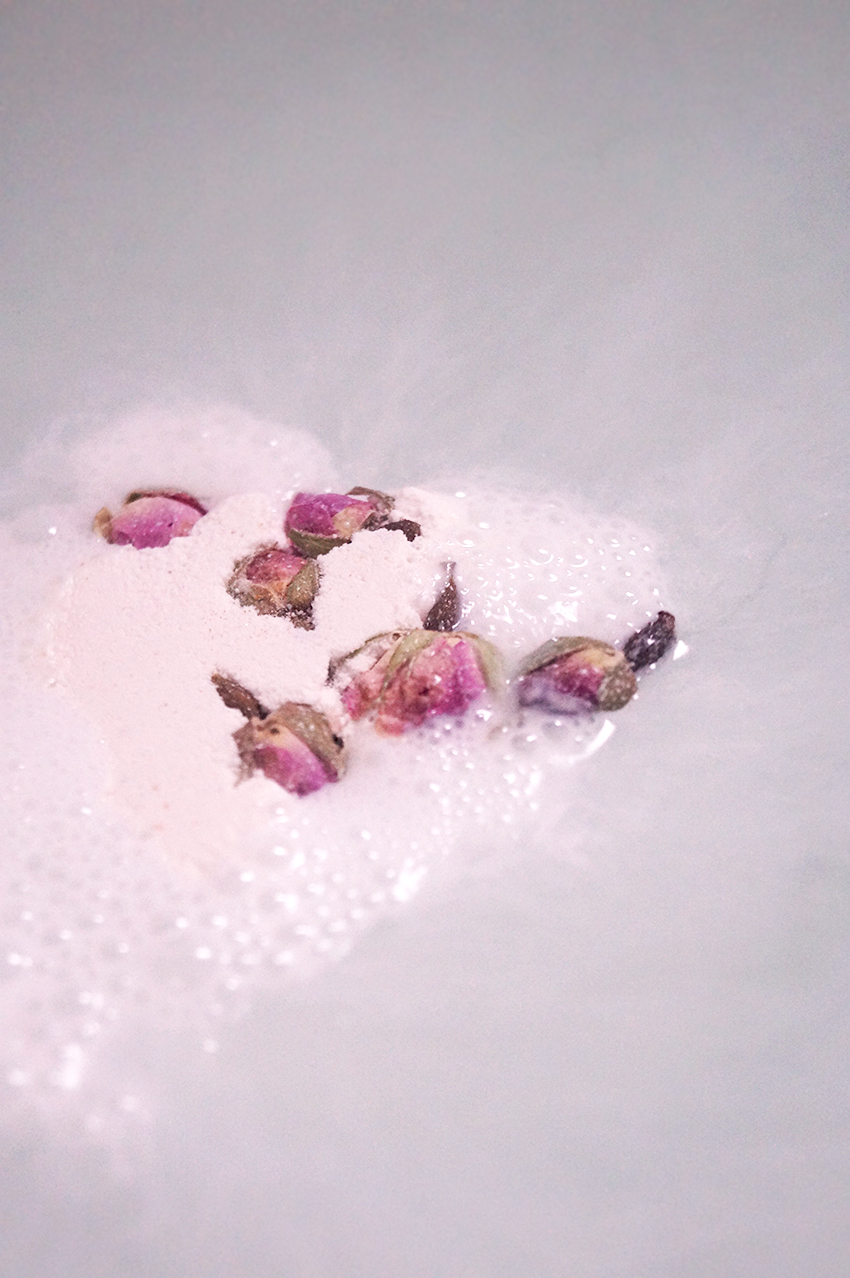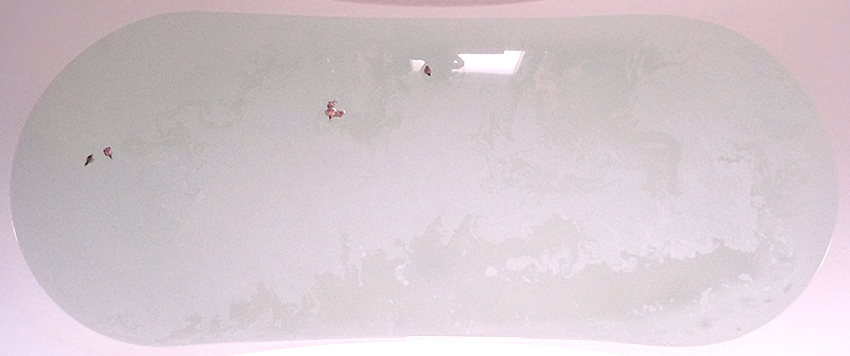 What do I think?
Tisty Tosty is a quick fizzer — I think it disappeared within 3 minutes. There's little to no bath art, so ideal for those who don't feel like bathing in 43 different colors. No glitters, no colors, no popping candy. Just a milky layer on the surface that blends with the rest of the water whenever you dive in. The rose buds float and saunter on the surface, creating a beautiful, elegant and delicate look. This bath bomb is perfect for people who don't like any fuss in their bath. I couldn't pick up the rose scent while bathing, but I have to admit — I rarely really do. But I could definitely smell the rose scent on my skin afterwards! My skin is still dry, but feels slightly more soft than before.
If you're a fan of milky baths, try out this one! At £3.95 it's a really good price (unlike Lavender Giant Bombshell).

Lush Tisty Tosty Bath Bomb costs £3.95 (England) / $7.25 (USA) / €5.50 The Netherlands)

2 Responses to Review: Lush Tisty Tosty Bath Bomb