Review: Lush Silver Bells Shower Jelly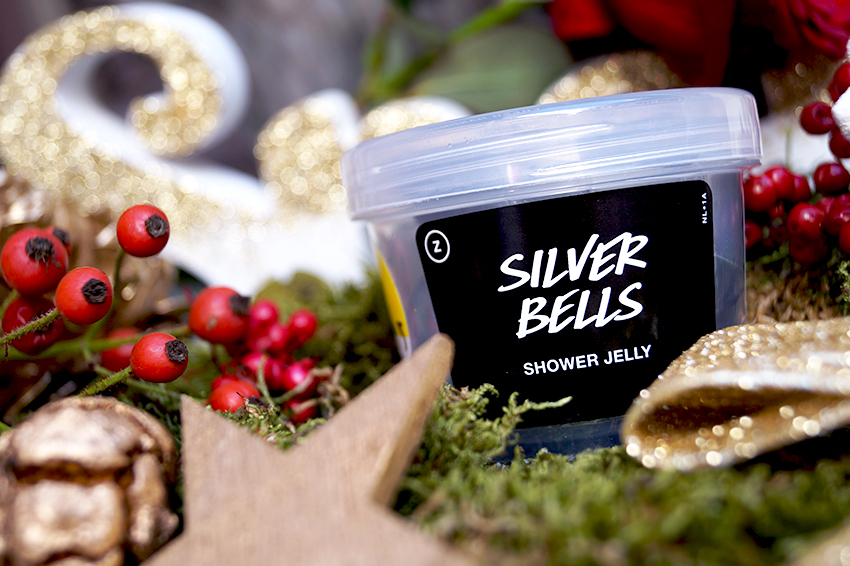 Silver bells, silver bells, silver all the way! When I smelled Silver Bells in the store, I immediately fell in love. Finally a completely other scent than the regular Christmas jellies, like Butterbear and Santa's Belly. Together with Drummers Drumming I tossed it into my shopping basket, and today you'll read everything about it!
If you're curious about this product, make sure you keep on reading!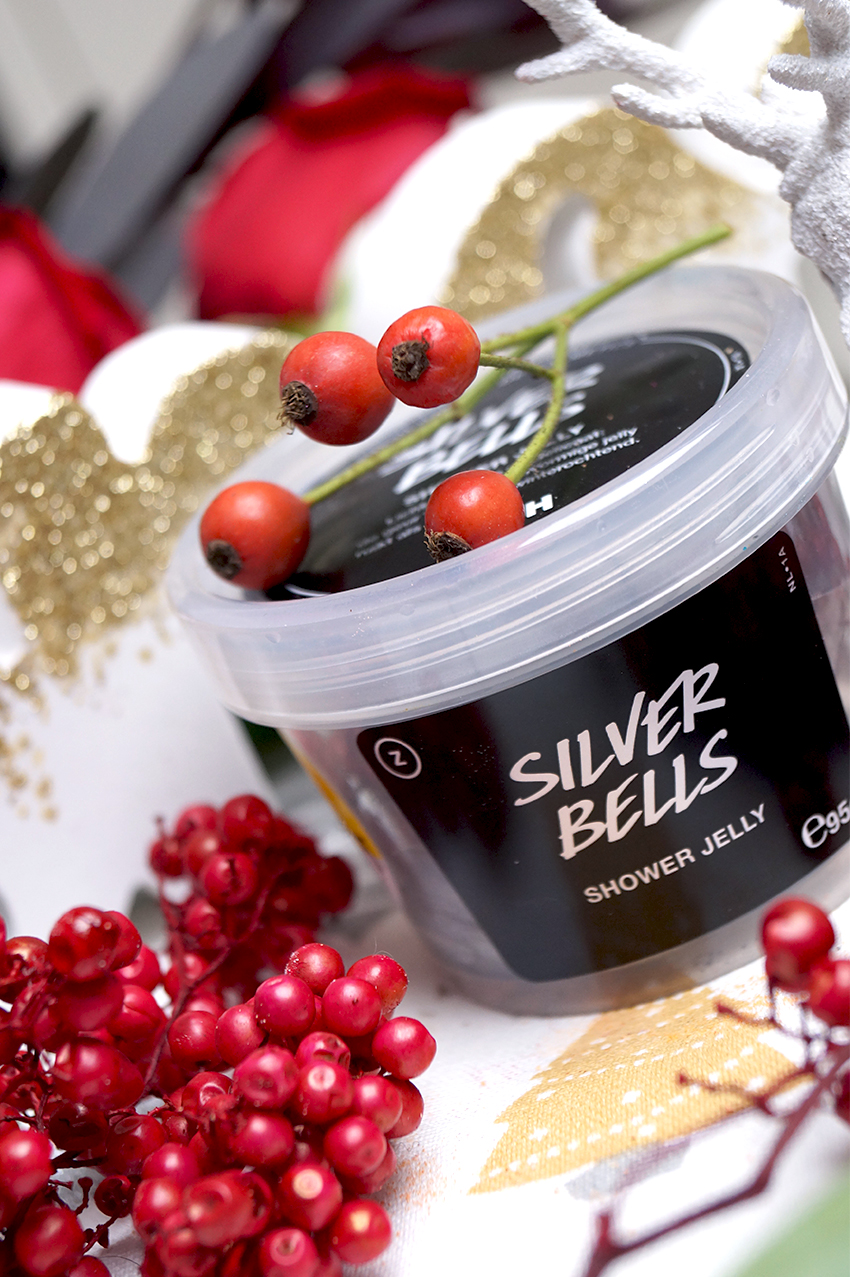 What is it?
Lush Silver Bells Shower Jelly costs £6.00 for 100 grams and is part of the Christmas range. It's only available in one size. It's one of the 3 Christmas jellies, the others being Drummers Drumming and Santa's Belly (So White scented). Silver Bells is shaped like a bell, so cute! It shares its scent with the Hi Ho Silver Bath Bomb, but according to an employee at Lush the scent would also be the same as the Inhale perfume.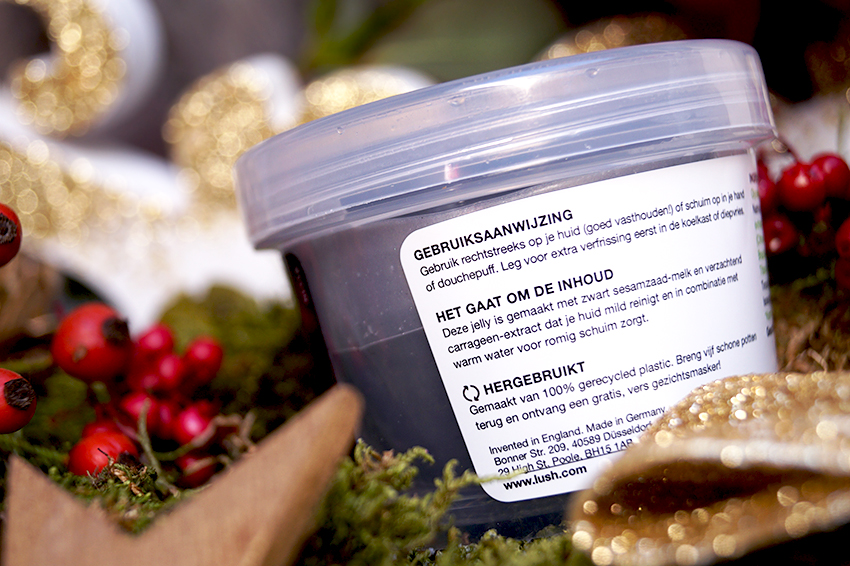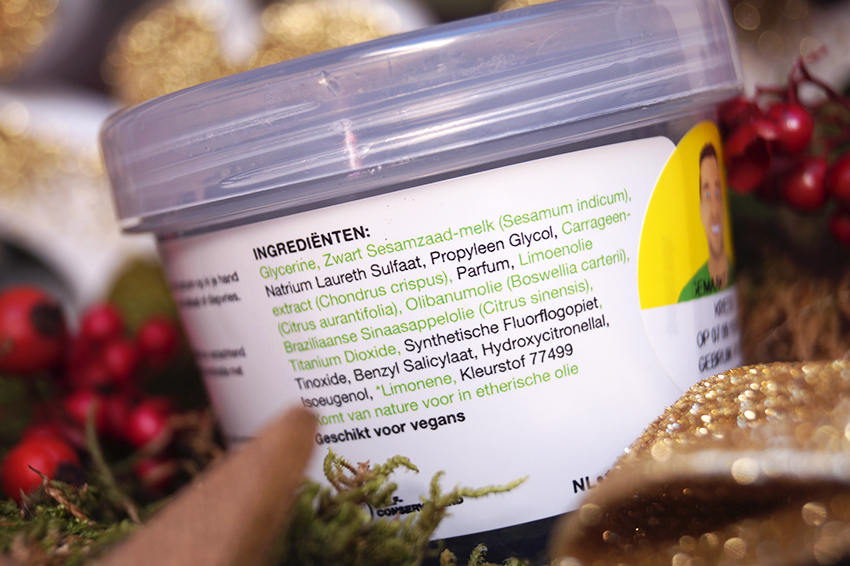 What's inside?
Ingredients: Glycerine, Black Sesame Seed Milk, Sodium Laureth Sulfate, Propylene Glycol, Carrageenan Extract, Perfume Lime Oil, Olibanum Oil, Brazilian Orange Oil, Titanium Dioxide, Synthetic Fluorphlogopite, Tin Oxide, Benzyl Salicylate, Hydroxycitronellal, Isoeugenol, *Limonene, Colour 77499
Silver Bells contains black sesame seed milk, which is soothing and hydrating, but also has many antioxidants because it contains a high content of vitamin B. It makes the skin supple and glowing. Lime oil helps to remove dead skin cells, helping to get the skin glowing and toned. Olibanum oil has a soothing effect on the skin, but is also amazing for the mind, due to its meditative effect. Orange oil is anti-inflammatory and antibacterial, and contains a lot of vitamin C. It refreshes and works positively on the mind. I also see Synthetic Fluorlogopiet in the list; so there is some glitter in this jelly.
Scent
The scent is amazing. I only I could let you smell it! It's a scent that's hard to describe. It's very fresh, but it has a warm, floral layer. I think the scent is both stimulating and refreshing. It reminds me of wintery days, when it's cold outside and the icicles are hanging from the roof. Snow crunches under your feet. This jelly has this same 'icy cold' smell. With some floral notes. I hope this helps, I can't explain it better than this, and I'm afraid "the smell is fucking nice" doesn't make the cut.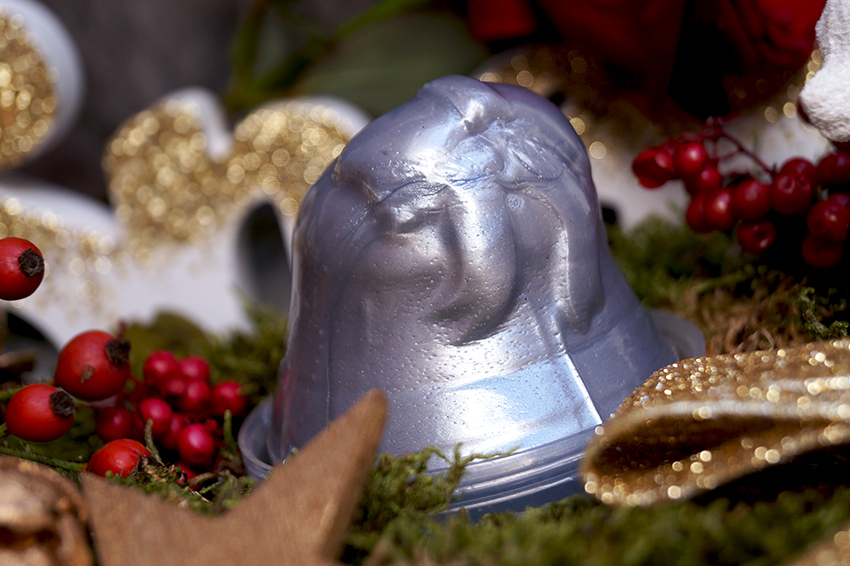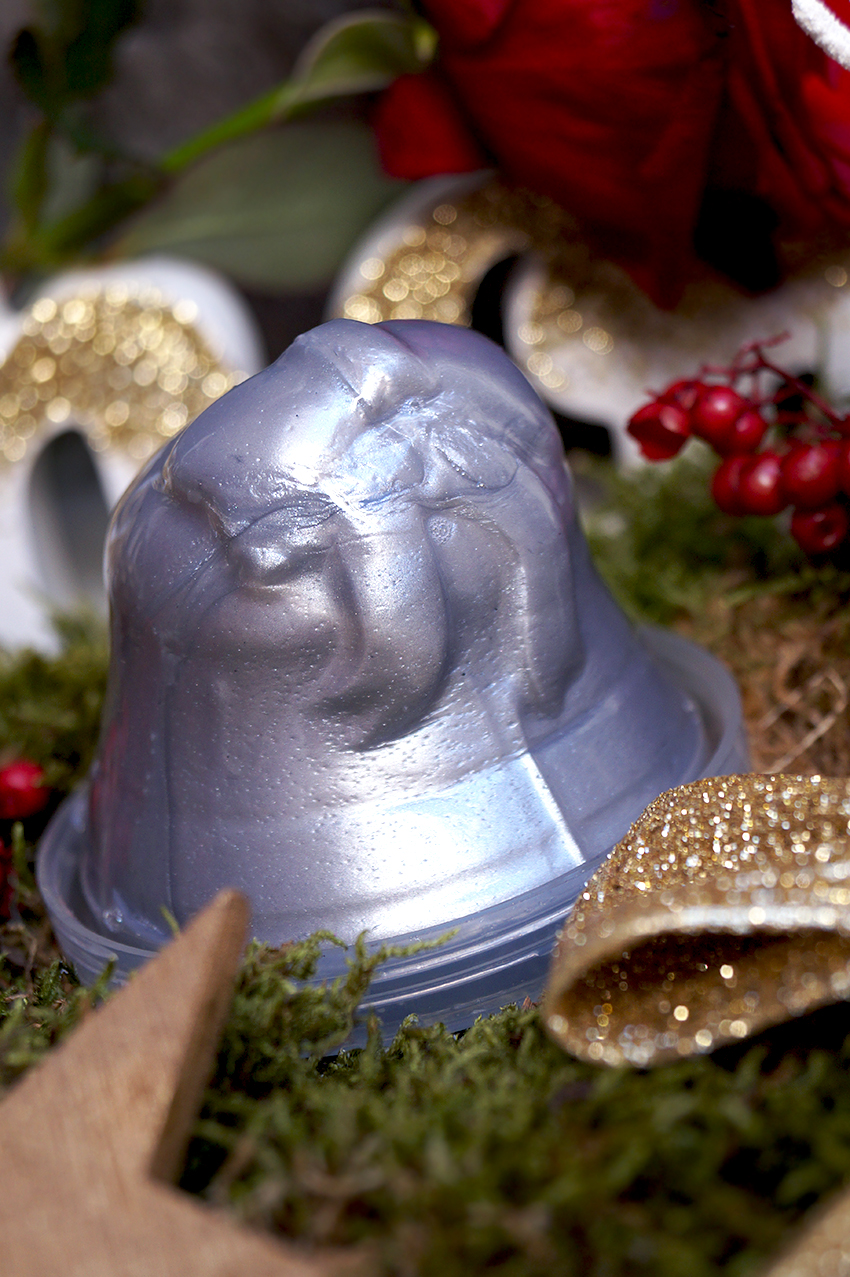 What do I think?
In the shower, I notice that the jelly doesn't easily lathers up. You have to give it a few good strokes before there's some residue on your skin, which you can then mix with water, and then it will lather up. It's a plus that the jelly is easier to hold because of its shape, I haven't dropped it yet! When the jelly starts to lather up, the scent can be smelled — albeit very subtle, I would've liked it to be a big stronger. After rinsing off and towelling down, I can immediately notice a radiant glow on my skin, just like I have with any other jelly. My skin feels soft, but slightly dry as well. I can't really notice the smell on my skin anymore, but I can smell it very subtle in the palm of my hand, which I used to hold the jelly with.
So, the jelly smells really good, but in terms of effect it didn't wow me. The price of the jellies have been increased this year, they used to be £4.95, better yet — in 2015 they were £3.95! So that's a pretty big increase. I had hoped that the jellies, being more expensive now, would wow me more, but unfortunately they don't. They're okay. That's all. Maybe I'll grab one extra in the sale because of the good scent, if there will be a sale.. let's hope so!

Lush Silver Bells Shower Jelly costs £6.00 (England).