Review: Lush Snowman Dreaming Bath Bomb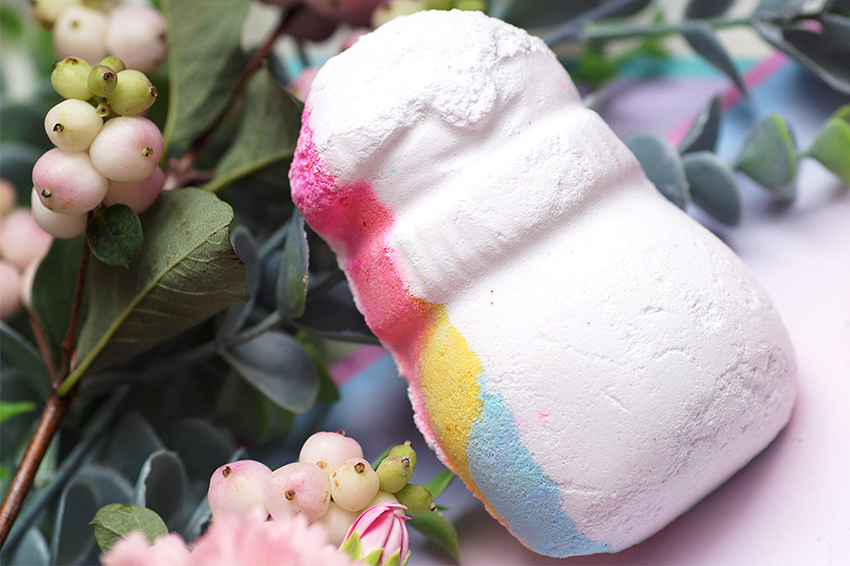 One of the bath bombs in the giant advent calendar is Snowman Dreaming — a cute, lil snowman filled with rainbow colors. Perfect to cheer you up on a stormy, autumn day — just like the one we've had today. It's was rainy and windy, so what better than to dive into the tub with this cute snowman? Today I'll tell you all about this Christmas bath bomb!
If you're curious about this bath bomb, then keep on reading.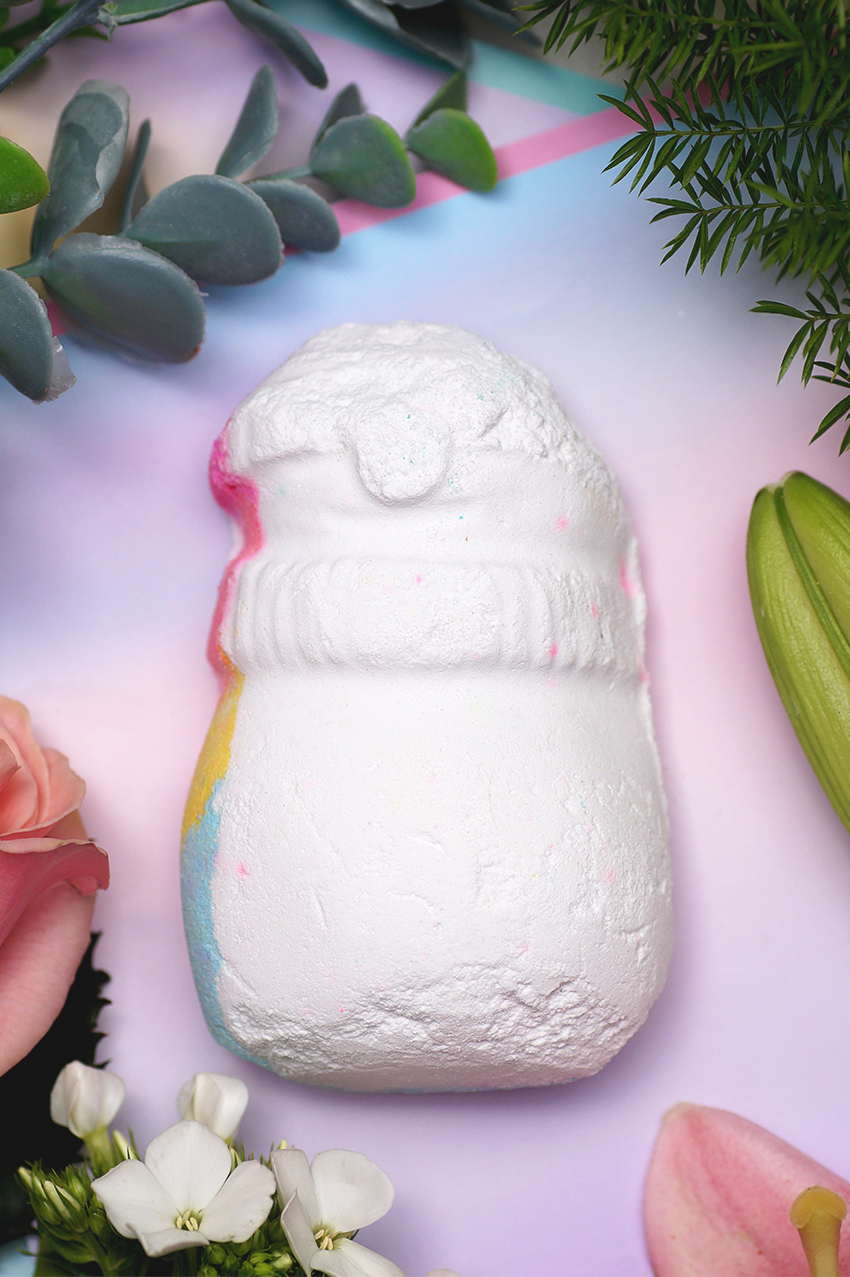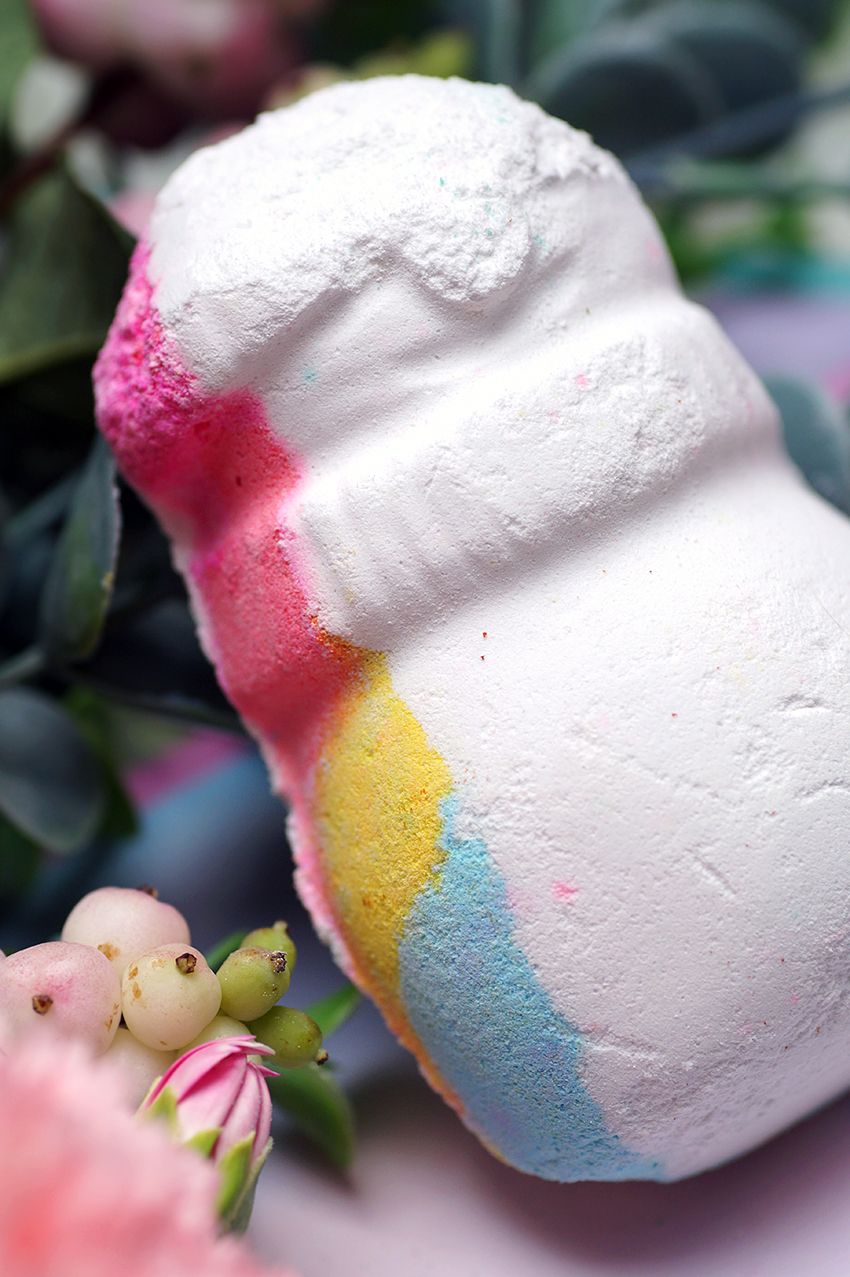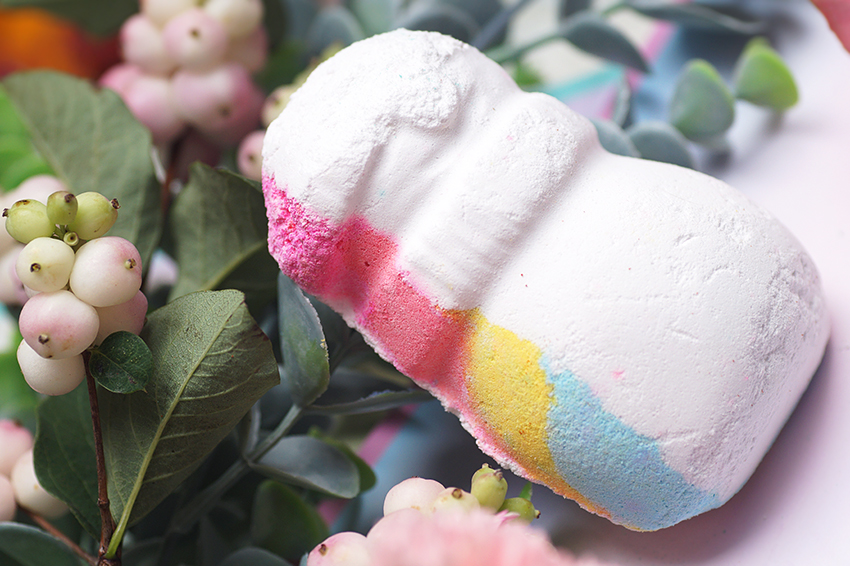 What is it?
Ingredients: Sodium Bicarbonate, Citric Acid, Titanium Dioxide, Cream of Tartar, Cedarwood Oil, Lavender Oil, Water (Aqua), Sodium Coco Sulfate, Dipropylene Glycol, Cocamidopropyl Betaine, Propylene Glycol, Butylphenyl Methylpropional, *Linalool, Perfume, Colour 47005, Colour 45410:1, Colour 45410, Colour 19140, Colour 14700, Colour 42090
Lush Snowman Dreaming Bath Bomb is part of the Christmas 2019 range. This cute snowman doesn't melt like you'd expect him to, but he fizzes in the tub, leaving all kinds of pretty colors behind. Snowman Dreaming is a new bath bomb, and as far as I know, it doesn't share its scent with other Lush products. It's slightly smaller than the average bath bomb by Lush, and in terms of appearance, it's nothing too spectacular. But hey, it's Lush, you never know what might be hidden inside. It could be Mark Constantine itself for all we know.
When I got the advent calendar and pulled out Snowman Dreaming, I found the scent to be rather citrusy. Well, let me tell you — guessing a scent without knowing its ingredients can be very tricky and deceiving. Snowman Dreaming doesn't contain one bit of lemon! It contains cedarwood and lavender. Funnily enough, knowing that there's lavender inside, it immediately smelled like lavender to me. It has a floral, soothing lavender scent, but at the same time, the scent is pretty fresh as well. It's not a heavy aroma at all, it's rather uplifting, but with a floral background. I love the scent, it had to grow on me. It's not a 100% Christmas scent, but it's better than some of the other Christmas bath bombs' scents. (I've smelled some, and some are PURE lemon. What the hell.)
Play the video in 2160p quality and on full screen for the best experience! The video has been sped up.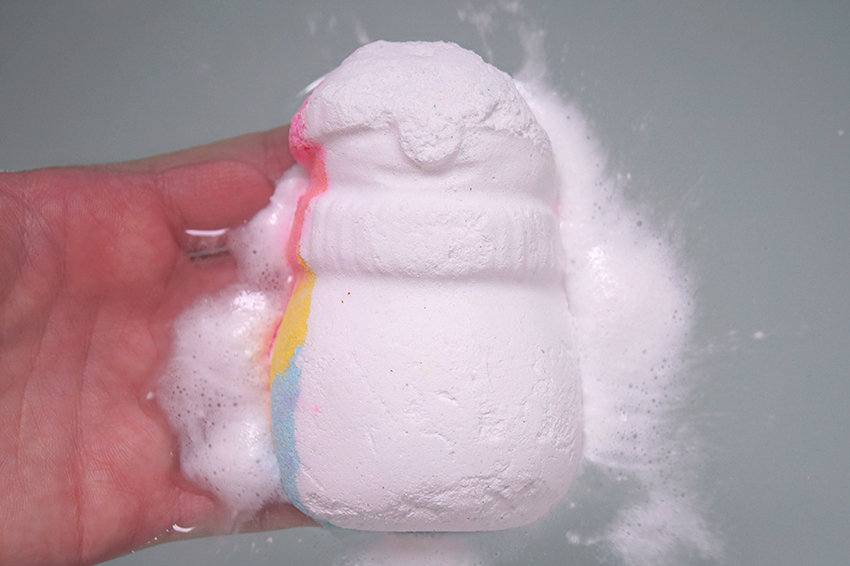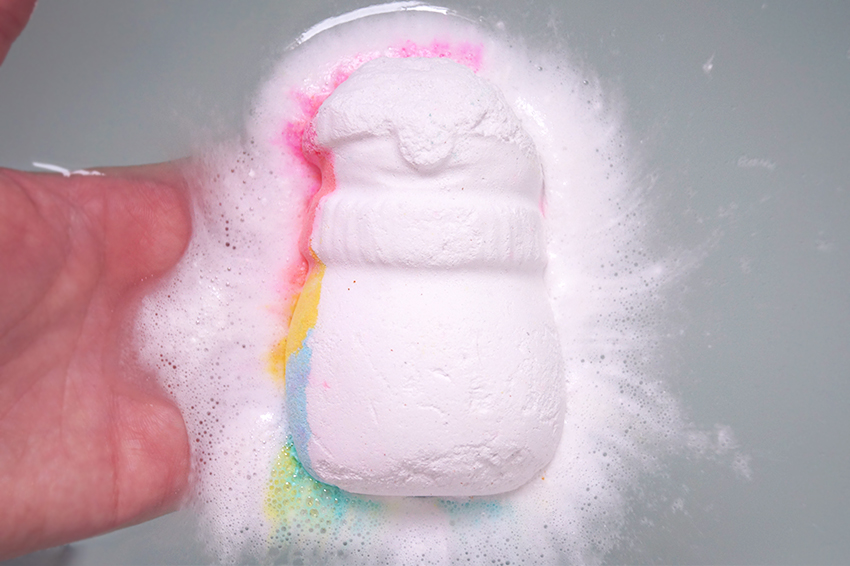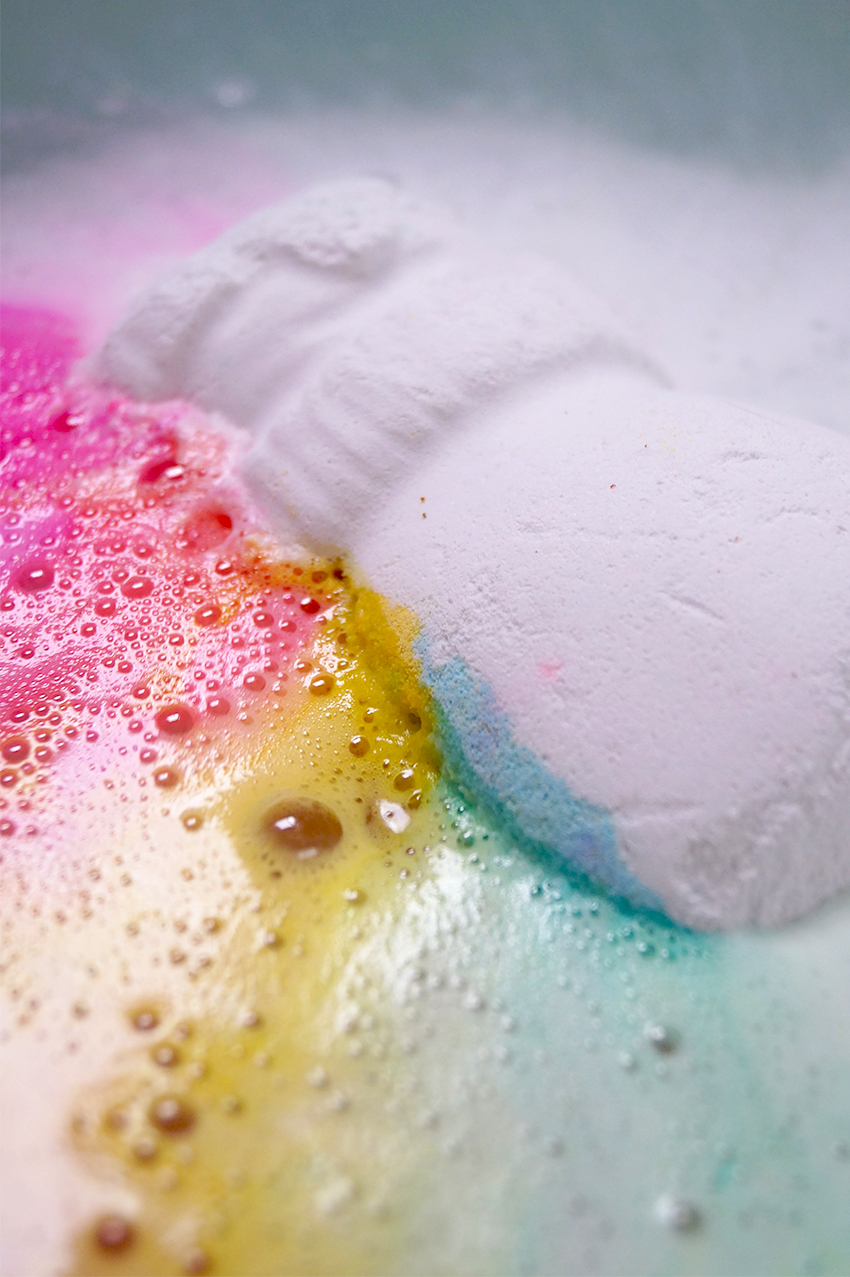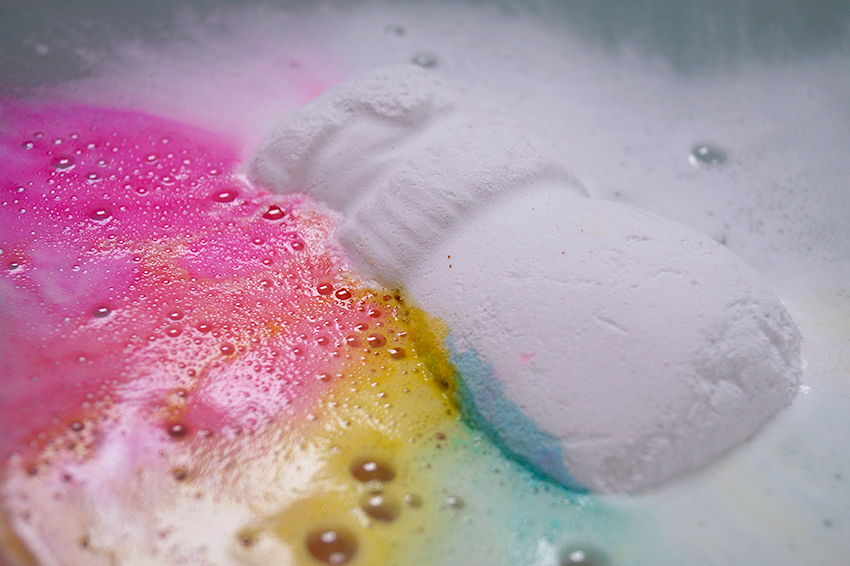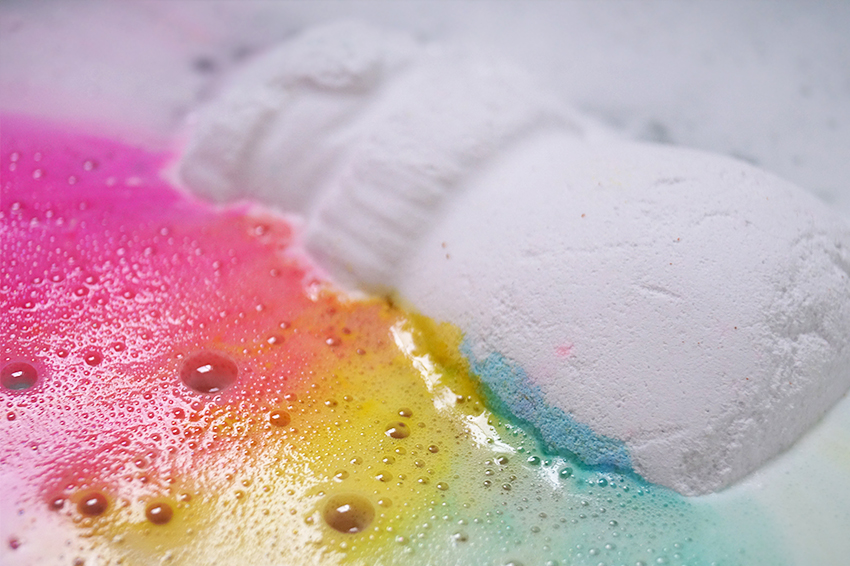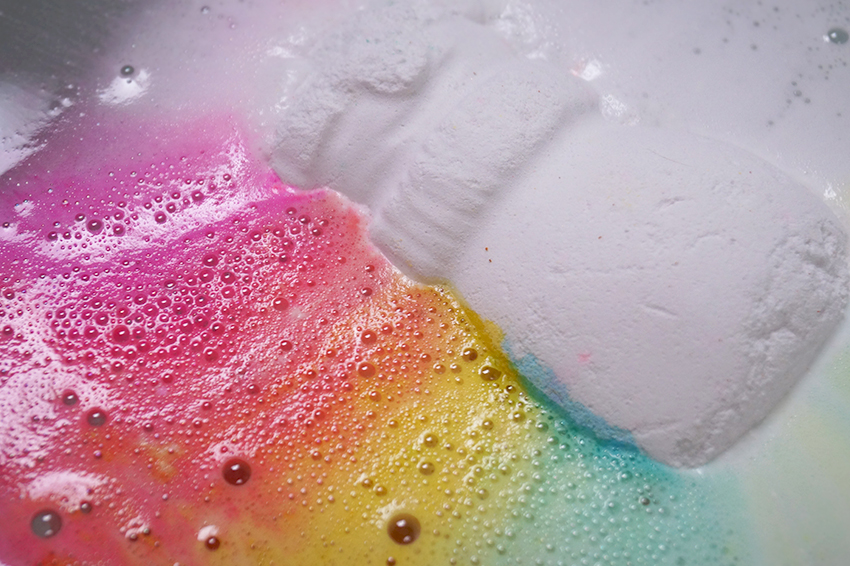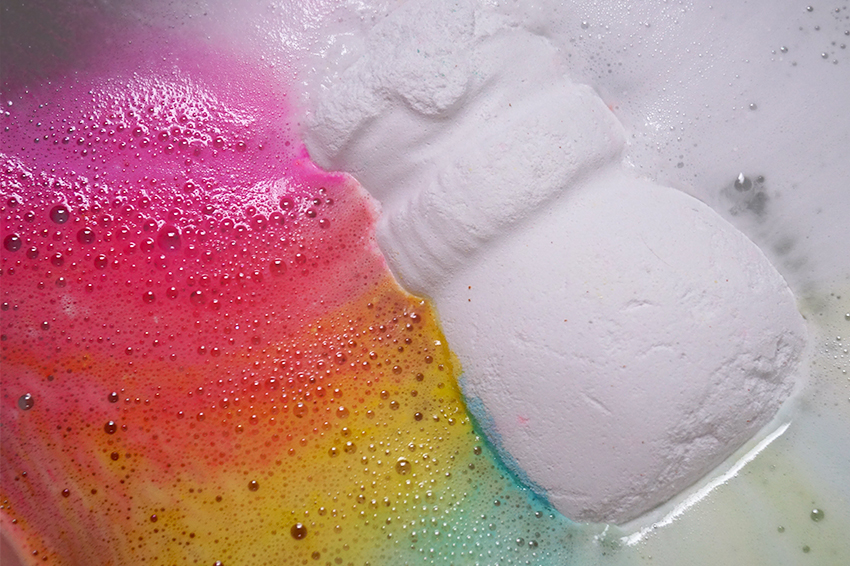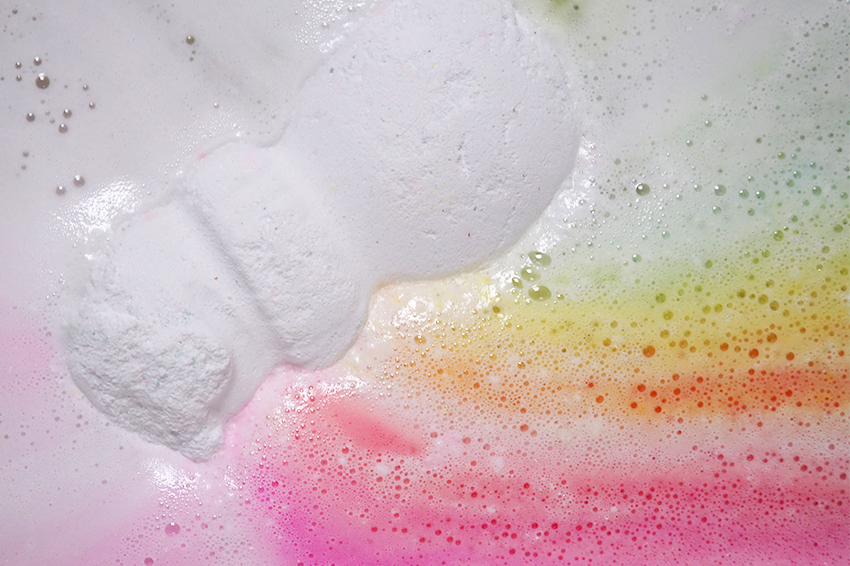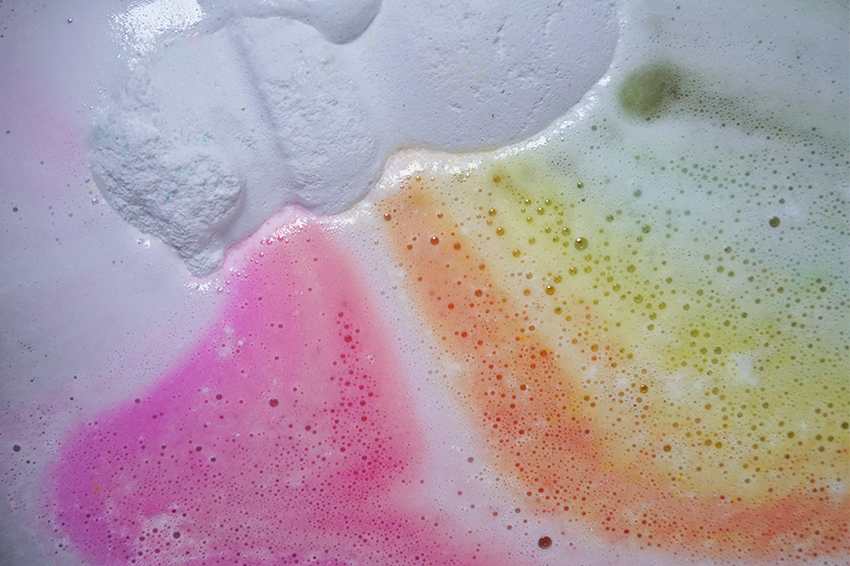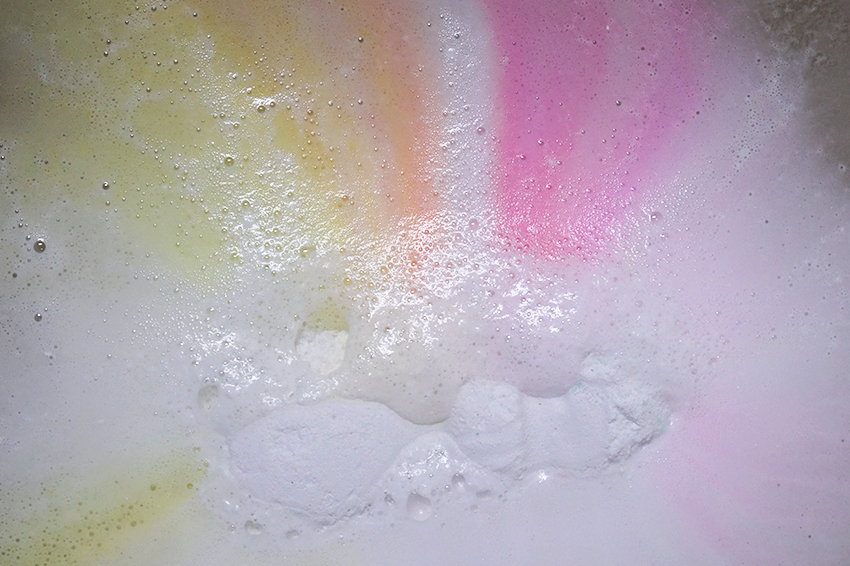 What do I think?
When Snowman Dreaming hits the water, it surrounds itself with white, frothy foam. Hidden in that white foam, rainbow colors start to appear. Blue, green, yellow, orange and pink — this snowman is literally shitting rainbows. It's a beautiful sight, all those vivid and bright colors. The snowman floats through the water, leaving trails of colors behind on the surface, while the water slowly transforms into a weird, yellow shade. The bath bomb has stopped spewing out blue and green colors, and is now releasing yellow, orange and pink. Eventually he slowly dissolves in the water, and like a snowman in the burning sun, he's gone for good.
I didn't really notice the scent during bathing, which was a pity. The final color of the water wasn't the prettiest color, but admittedly, it can be worse. The water had a milky layer, making it opaque. There's no glitter in this bath bomb, apparently some people don't like glitter??? Furthermore, it was a lovely bathing session. I particularly loved the bright rainbow colors. Would definitely buy it again! I think this bath bomb is even better when combined with another bath bomb or with a bubble bar, to brighten up the final color of the water.
Do I recommend this bath bomb? Yes, I do! Especially if the price is going to be a bit affordable. I personally think this bath bomb will cost less because it's a bit smaller, but will have to wait till September 24th for the definite prices! Till then, you should put this cute snowman on your wishlist. ⛄

Lush Snowman Dreaming Bath Bomb is part of the Christmas 2019 range and is available September 24th.