Review: Lush Snow Apple Soap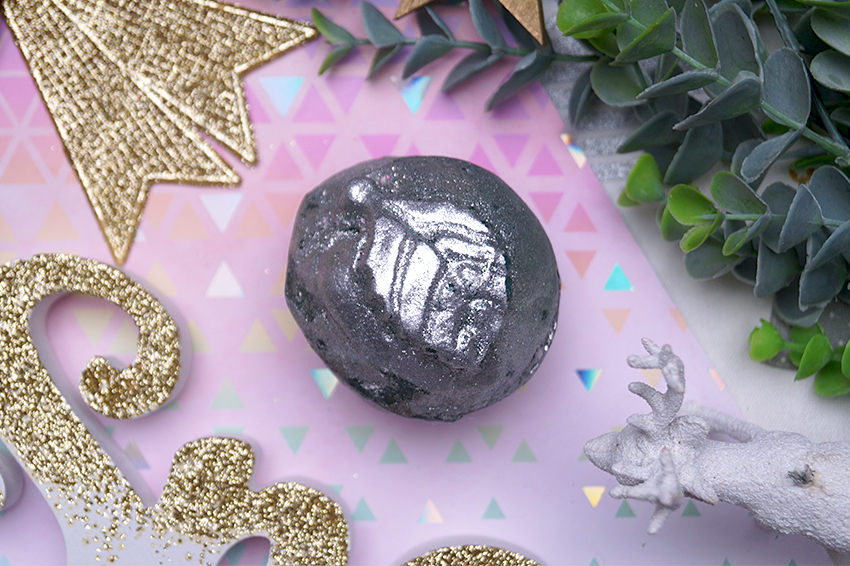 Lush is pretty known for their soaps, but that's actually one of the products I don't use from them. Though I could not ignore the fact that this soap is gorgeous looking, begging to be used. When I saw on social media that this soap contains a completely different color underneath the glittery layer, I couldn't wait to give it a try,
If you're curious about this product, make sure you keep on reading!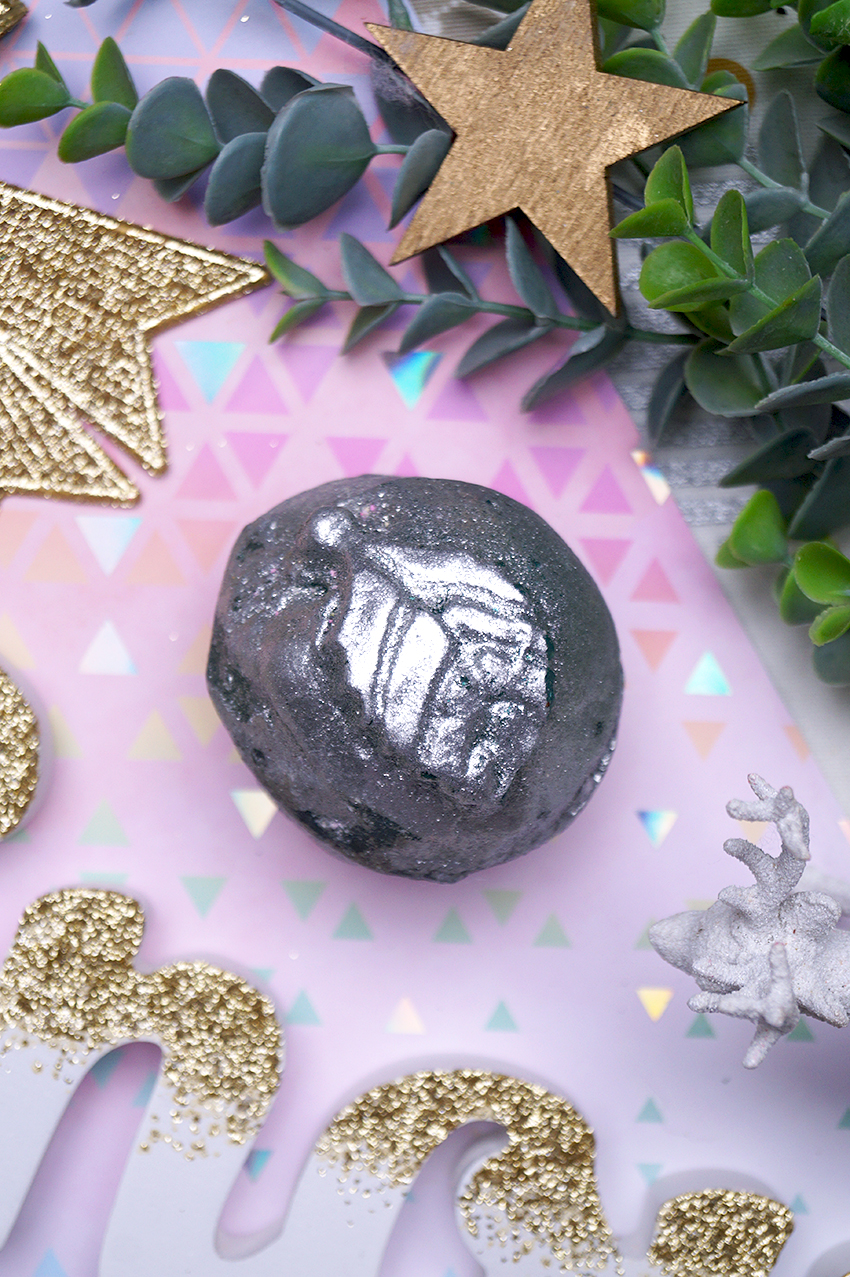 What is it?
Lush Snow Apple Soap costs £7.50 / $9.95 and is part of the Christmas range. The beautiful, silver glitter-coated soap shares its scent with the So White fragrance. There's also a bath bomb, a shower jelly, a body lotion and a naked body lotion available with this scent! All from the Christmas range, except for the So White bath bomb.
The soap is a real eye catcher in the Christmas range, with its silver-coated layer. But don't let that fool you, because underneath that layer is another color! This soap is fairly large, and I love that it has the shape and design of a real apple. Great for showering, but also to wash your hands with. The glittery layer doesn't really give off a lot of glitter on your skin, believe it or not. It wears down pretty quickly though, revealing the real color of this soap.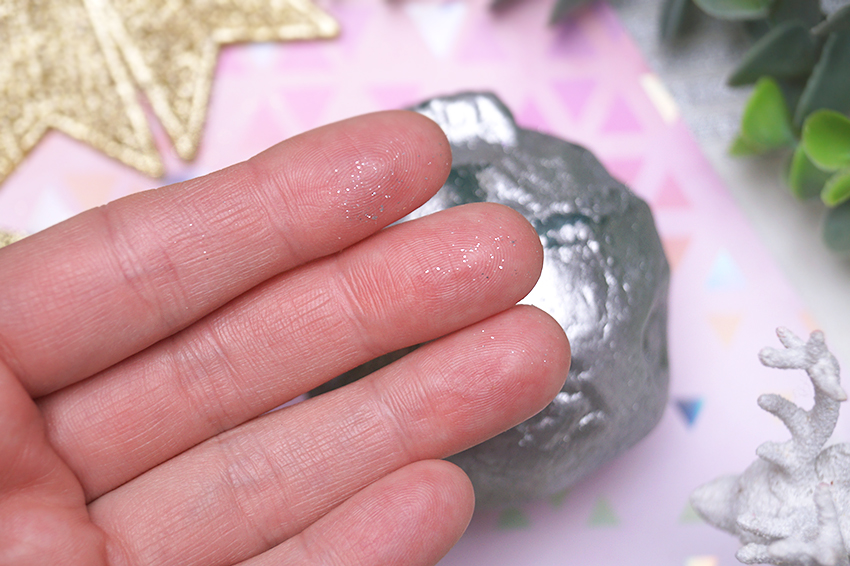 What's inside?
Ingredients: Water (Aqua), Glycerine, Propylene Glycol, Fair Trade Organic Cocoa Butter, Fair Trade Olive Oil, Extra Virgin Coconut Oil, Sodium Hydroxide, Perfume, Organic Castor Oil, Fresh Apple Juice, Bergamot Oil, Brazilian Orange Oil, Rose Absolute, Orange Flower Absolute, Neroli Oil, Titanium Dioxide, Citric Acid, Sodium Bicarbonate, Synthetic Fluorphlogopite, Calcium Sodium Borosilicate, Tin Oxide, Butylphenyl Methylpropional, *Limonene, *Linalool, Colour 42090
The soap has a few basis ingredients, being glycerin, cocoa butter, olive oil, coconut oil and castor oil. That's a good beginning! These ingredients will not only hydrate your skin, but also nourish and soften it. Great for our wintery skins. Furthermore, it contains fresh apple juice. Not only if that one of my favorite drinks, it's also great for the skin — it's packed with antioxidants and vitamins that brighten and cleanse the skin. Bergamot oil refreshes the skin, while orange oil cleanses the skin and is inflammatory and antibacterial. Rose absolute is soothing, rejuvenating and toning. Orange flower absolute is refreshing for the skin and helps mattify it. Finally, neroli oil, which is toning, soothing and antimicrobial.
Scent
I'll be honest, but the So White scent family isn't my favorite scent. It's a very fresh, fruity, green, crisp apple scent. It's a bit sour, like a Granny Smith is. I know this scent is popular among a lot of Lushies, but it's just not my scent. But if you like green apples, this is a great scent for you. It's invigorating, fresh, uplifting and fruity. The apple is pretty dominant in this smell, but also the presence of the citrus notes from the bergamot and orange.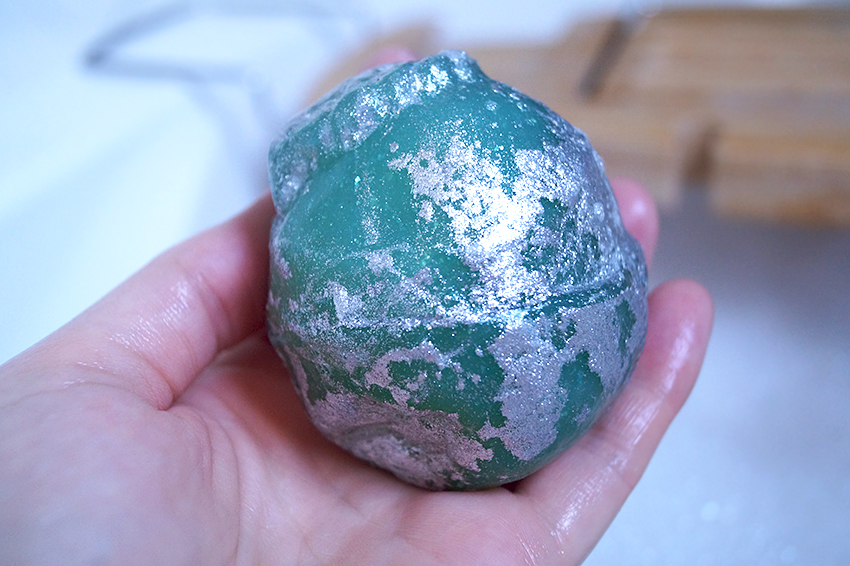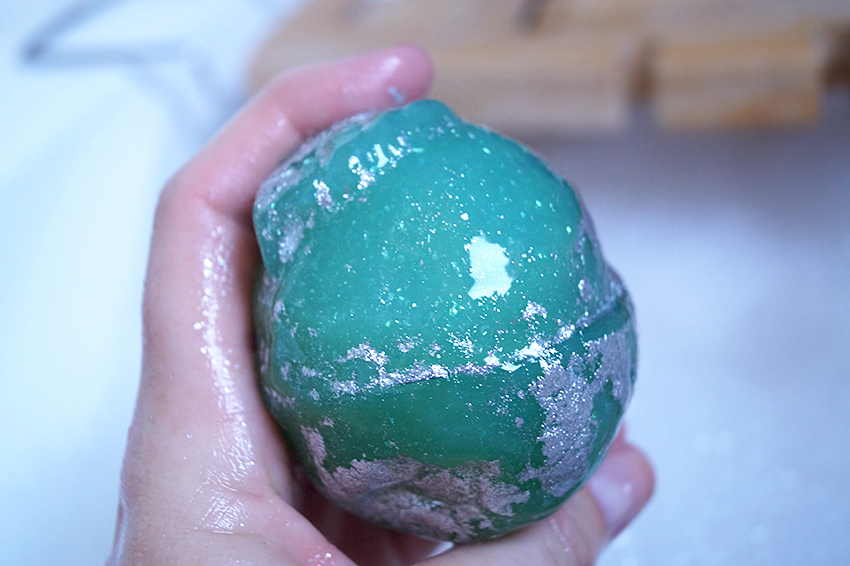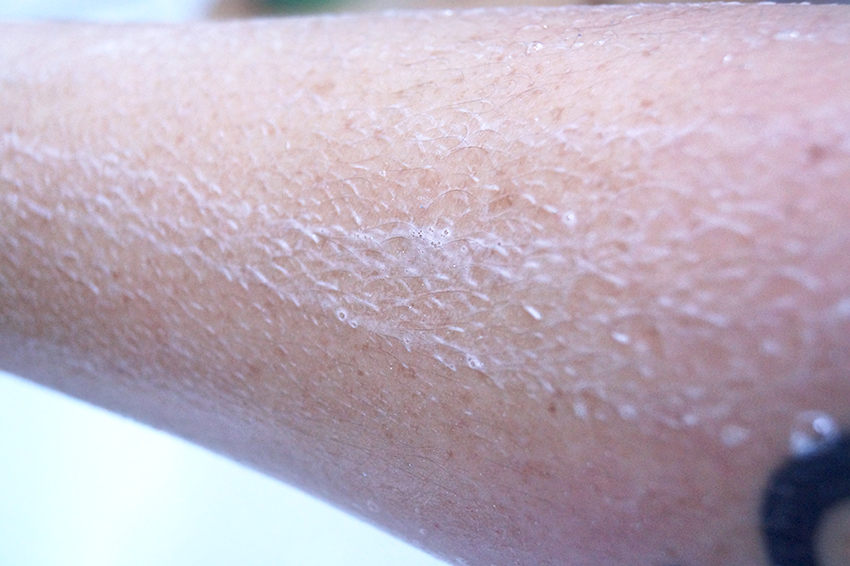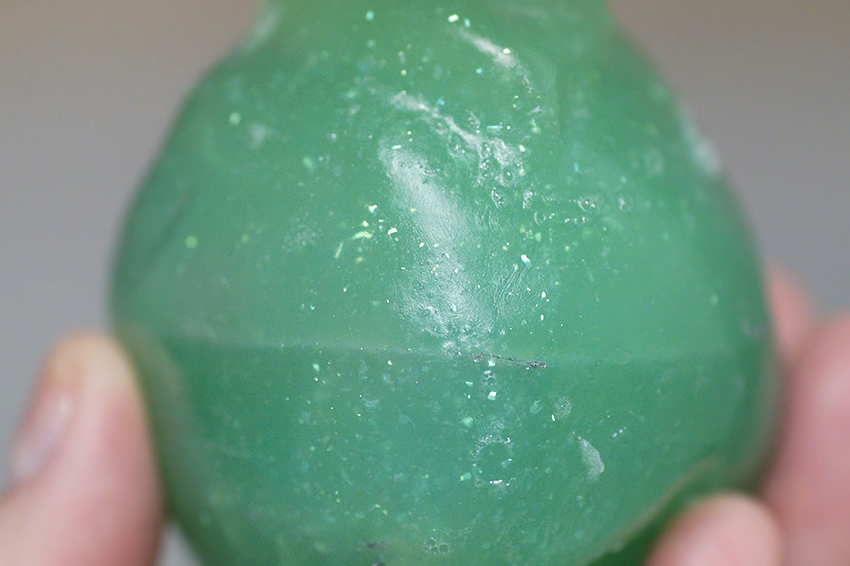 Mijn ervaring
Yep, isn't it gorgeous? Underneath the shimmery layer is an emerald green soap, full of iridescent glitters. So beautiful! The glitters are shaped like little shards, love it. You could wipe off the outer layer pretty easily, by the way. Just make the soap wet and wipe it off with your fingers. So if you really don't like glitters, you can wash off the silver layer. You'll hardly waste any product by doing so!
The soap makes my skin clean — squeaky clean. It removes the natural, greasy layer from my skin. I'm not fond of this feeling on my skin, but others might do. I know my father loves it, he doesn't feel clean when his skin isn't squeaky clean. For me it's a reason not to use soap, maybe as a hand soap, but most of the times I gift my Lush soaps to my parents. I can, however, feel that my skin is a lot more soft and smooth. The skin's elasticity has improved and it feels more supple. I don't smell the scent on my skin, but it was very well present during use. I wouldn't buy this product myself, but I'm sure my parents will be really happy with this soap.

Lush Snow Apple Soap costs £7.50 (England) / $9.95 (USA).