Review: Lush Jumping Juniper Shampoo Bar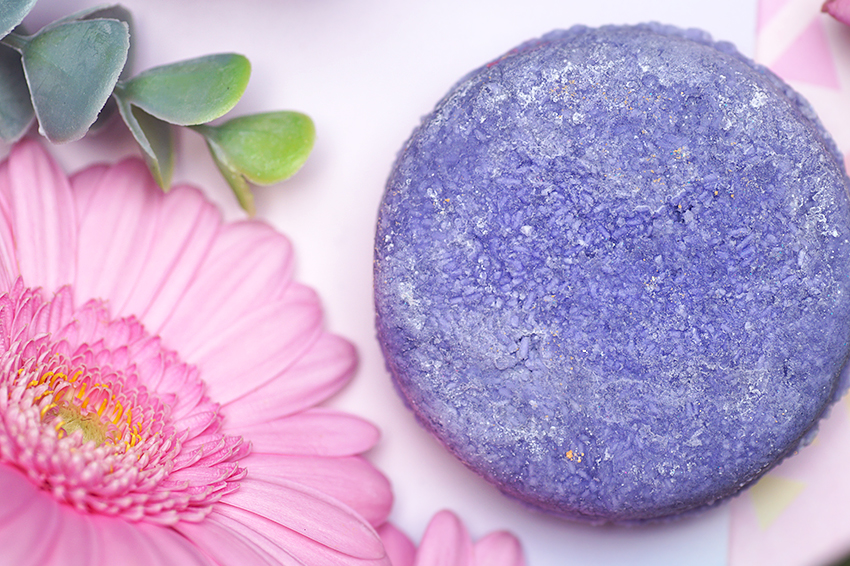 To be honest, picking out products to review on this blog is being done completely random. Of course I tend to order products with a scent that I like, but with Jumping Juniper, I had no idea what the scent would be like! I didn't even know for what hair type it would be. But I do this with a purpose. I can't always review products that I like, because some products would never be reviewed on my blog. And if I really don't like a product, I can always make my friends or family happy with it. Today I'll be reviewing Jumping Juniper shampoo bar!
If you're curious about this product, make sure you keep on reading.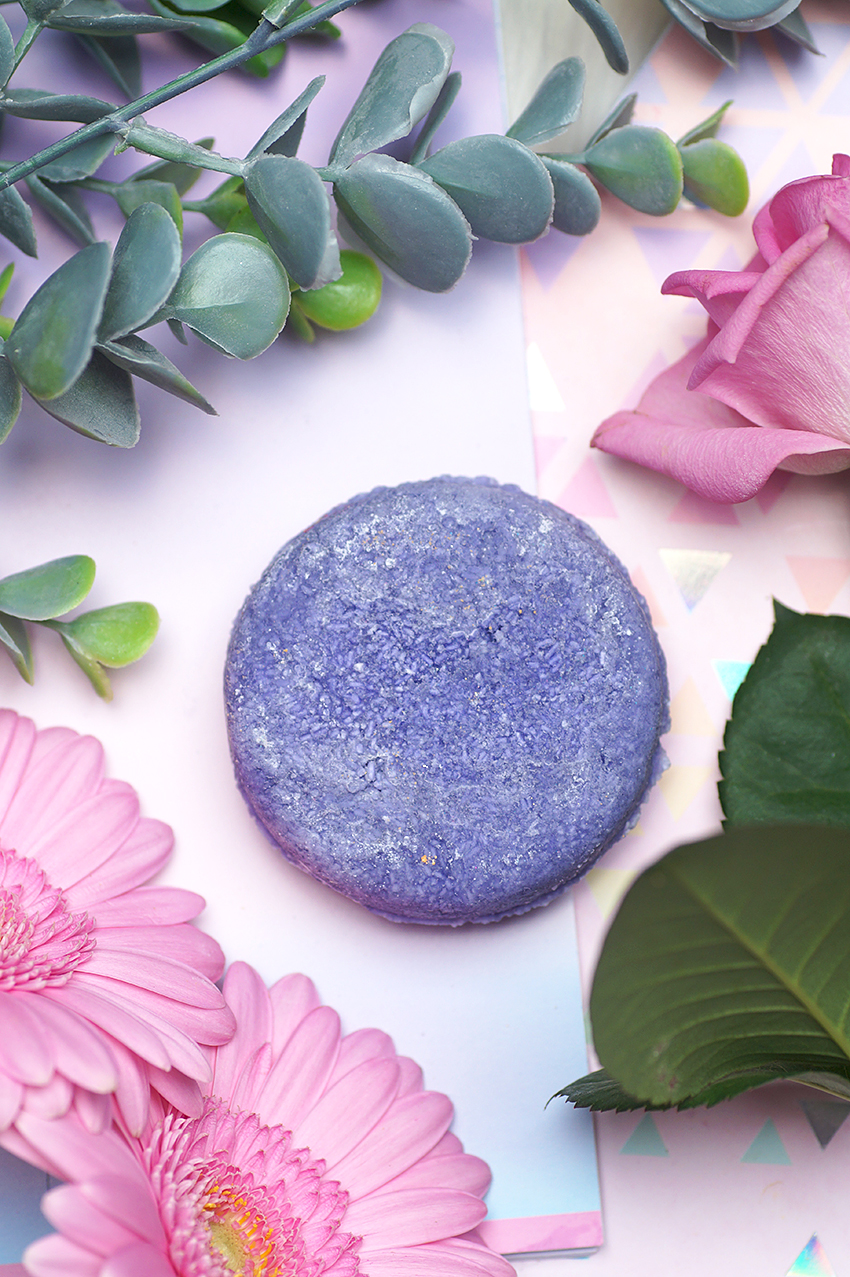 What is it?
Lush Jumping Juniper Shampoo Bar costs £8.00 / $10.95 (55 grams) and is part of the main line. One shampoo bar replaces 750 grams of shampoo, and you can do it up to 80-100 washes with just one shampoo bar, depending on hair shape, thickness and length. They are economical to use, naked and about 90% of the shampoo bars are vegan. They do not contain any preservatives. They're also ideal for traveling, as they take up little space. If you want to know how to use a shampoo bar, click here or keep on reading.
Lush has various shampoo bars in their collection. For example, there's the popular Soak and Float that works wonders for troubled scalps. But there's a shampoo bar for every scalp! Just find which one suits your scalp the best. Jumping Juniper is great for deep cleansing hair and clearing scalp. It also makes hair reflect more light, enabling more shine to your hair.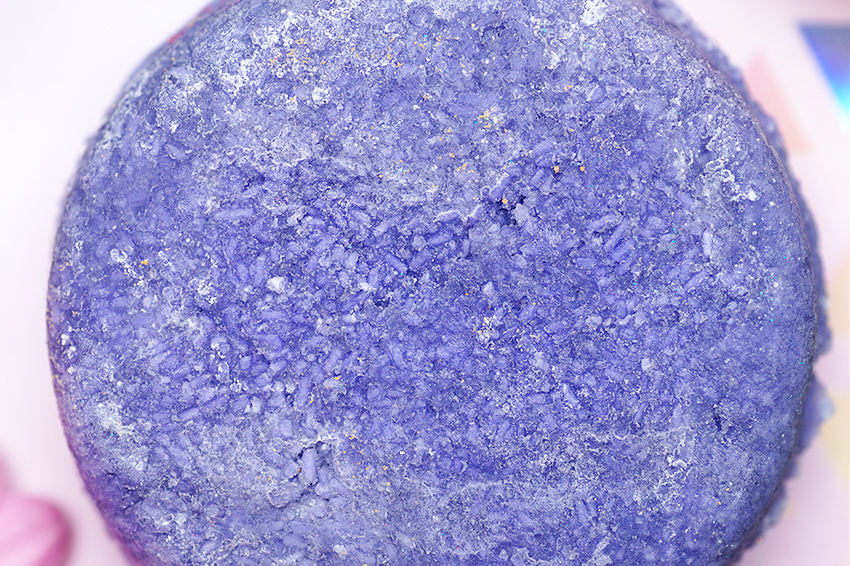 What's inside?
Ingredients: Sodium Lauryl Sulfate, Lavender and Rosemary Infusion, Lemon Oil, Perfume, Juniperberry Oil, Lime Oil, *Citral, *Limonene, *Geraniol, *Linalool, Colour 60725
Jumping Juniper contains lavender and rosemary infusion — which is soothing and cleansing, antibacterial and they soften the hair. Lemon oil and lime oil not only clean your hair thanks to their cleansing effect; they also add shine to your hair because the acidity of the fruit causes the hair cuticles to lie flat, meaning they'll reflect more light. Juniperberry oil has sebum balancing effects to deep cleanse your scalp and hair, and it's soothing and antiseptic as well. Thanks to these deep cleansing ingredients, this shampoo bar is great to combat oily hair. It has a purifying effect and it regulates sebum production.
The scent is far from what I expected! Somehow, this purple shampoo bar made me think it would smell like lavender — also because that's the main ingredient. However, it smells of lemons! Plot twist! Isn't it funny how we connect colors to scents? It's not a very overpowering citrus scent, though — the strong zesty note of lemons is weakened by the other ingredients. Lemon remains the first thing you'll smell, but it also has a somewhat warm, somewhat spicy base. It's a lovely scent, but it's a pity that I don't smell it in the morning. In the shower, it's not a strong scent. Luckily, we have other products for waking up the senses.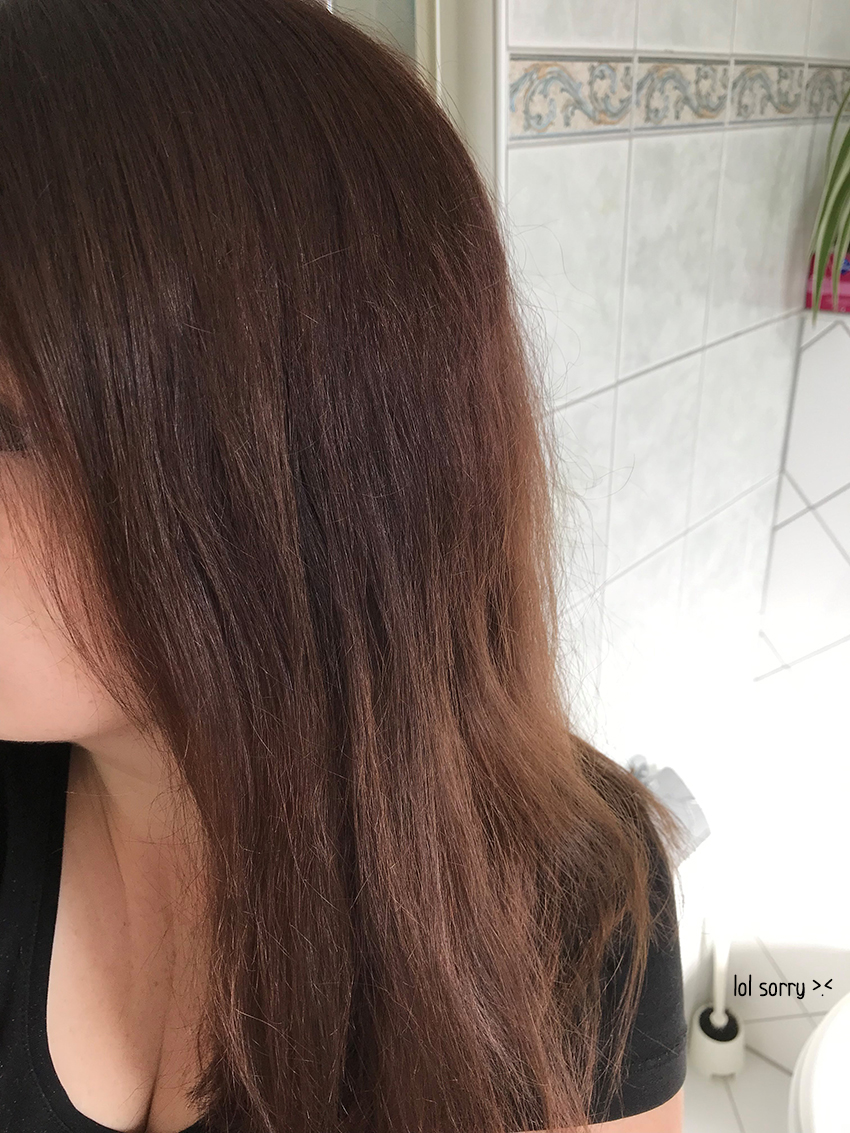 Unedited photo of my hair after washing it with Jumping Juniper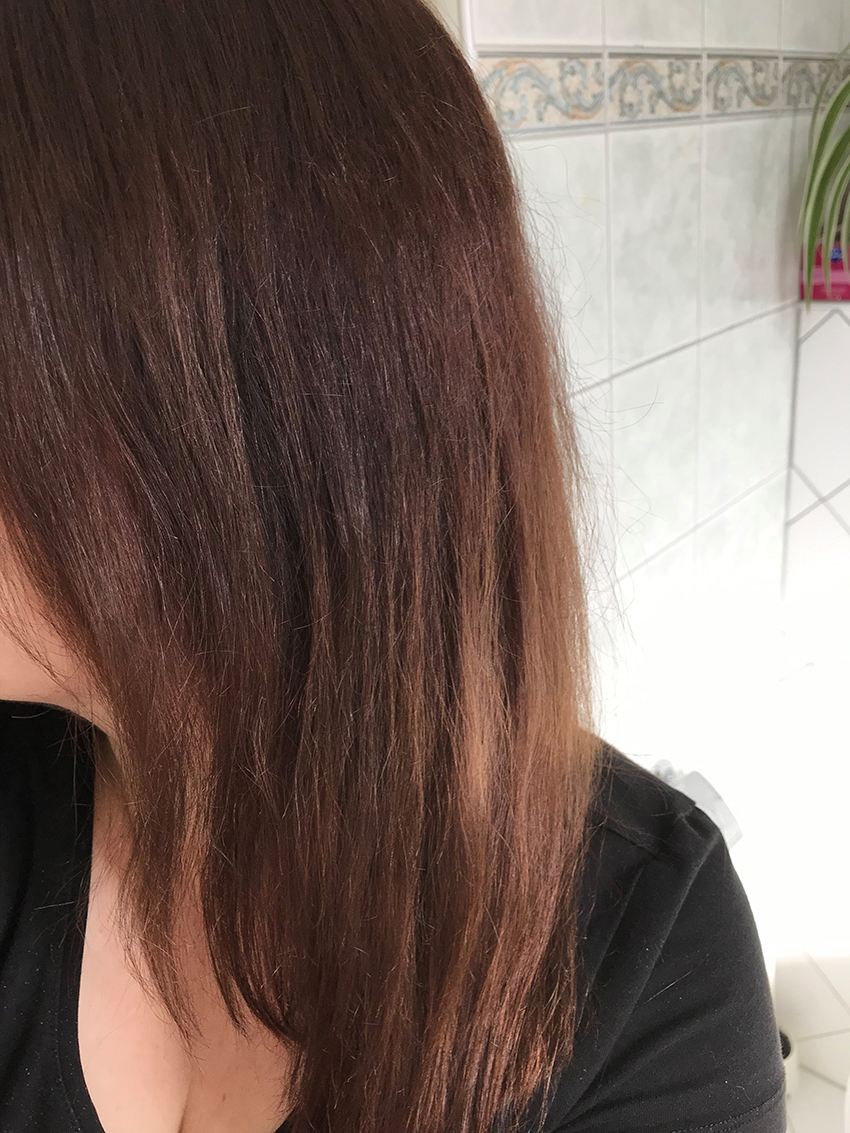 Unedited photo of my hair after washing it with Jumping Juniper
What do I think?
The shampoo bar lathers up quickly. It needs a few strokes across the head to produce enough to lather through the hair — and that's when you have medium long hair, like me. I let the shampoo sit for a few minutes, and then rinse it out. I can immediately feel my hair being more smooth, but we'll have to wait till my hair is dry for the final verdict. And I must admit, after my hair is air dried, I'm definitely not disappointed! The biggest advantage that I get from this shampoo bar, is that my hair shines like crazy. My always dyed, fine, tangly hair is a little easier to comb, and it feels more soft. It feels squeaky clean, it looks shiny and healthy.
Throughout the day, my hair remains shiny, soft and fluffy. It doesn't get greasy or weighed down. Unfortunately, the scent doesn't linger in my hair, but none of the shampoo bars do this. But the shine in my hair really makes up for that. It does however seem to strip the color from my hair faster than normal, the color tend to fade a bit sooner. This is my hair on August 7, and the photos above are from August 13, so six days later. It was pretty dark brown, but after washing it with Jumping Juniper for six days in a row, the color faded a bit. My hair always gets a bit red/copper when it's faded, which you can clearly see above. Of course I wash my hair every day, which strips the color much faster, but with this shampoo bar I feel like it strips my color even faster.
Other than that, I'm very positive. This shampoo bar will ensure a deep cleansing of the scalp and hair, which is great for those with hair that gets greasy quickly. I'm not able to test how many days it will keep your hair clean, since I wash it every day. If I skip a day washing my hair, it will get immediately get greasy, no matter the shampoo I use. But if you're curious about that, I suggest reading the useful reviews in the Lush webshop! What also strikes me is that this shampoo bar barely seems to shrink. After washing my hair for daily for almost two weeks — with shoulder-length hair, it barely shrunk in size. You'll get a lot of washes from this shampoo bar, making it a great deal.

Lush Jumping Juniper Shampoo Bar costs £8.00 (England) / $10.95 (USA).