Review: Lush Supernatural Powers Shower Bomb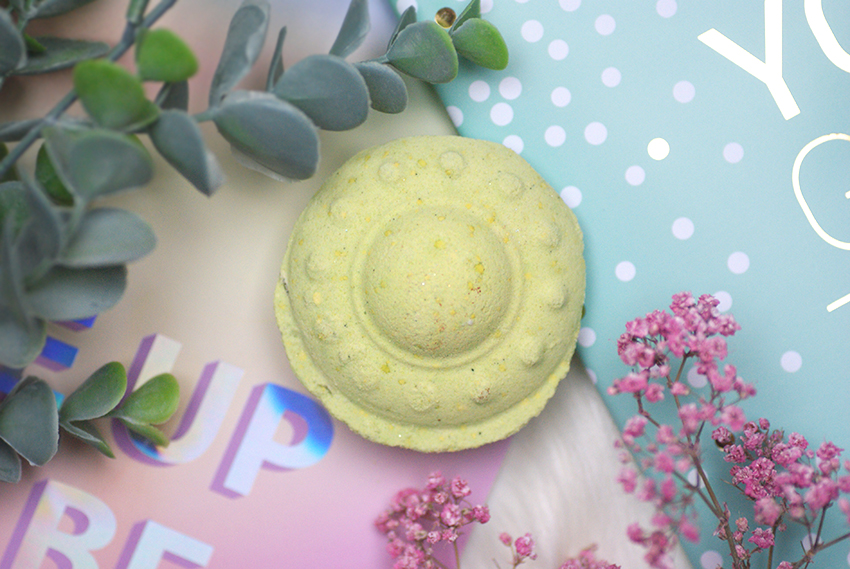 It's time for another shower bomb review! Today I'm telling you all about Supernatural Powers, a green shower bomb shaped like an UFO — perhaps the cutest shower bomb of them all! This shower bomb will land in your shower and the UFO will release some of its lovely, natural ingredients. But don't worry, they come in peace.
If you're curious about this product, make sure you keep on reading!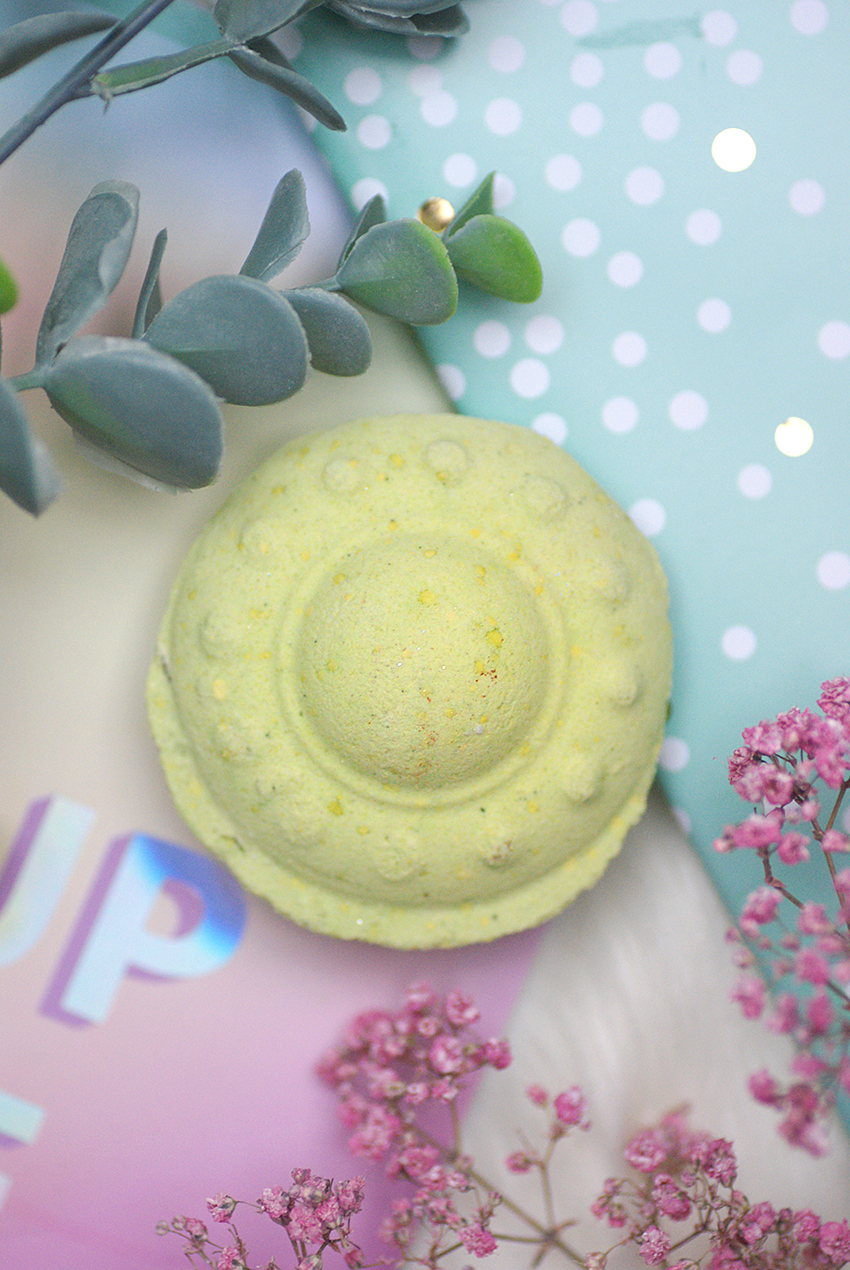 What is it?
Lush Supernatural Powers Shower Bomb costs £2.95 and is a Liverpool exclusive. A shower bomb is like a small bath bomb that you take with you in the shower. Run the water and hold it under the water's flow. When in contact with water, it will start foaming and expanding, creating a frothy mousse. Scoop off the foam and sweep all over your body. When you're done using the shower bomb and there's still product left, put it in a dry spot and leave it to dry — although Lush suggest using a shower bomb in once. This product is naked and therefore does not have any packaging.
It's actually meant to use at once, but if you prefer, you can chop it in half before using it. You could also put it somewhere to dry after using it, but in my opinion, it doesn't give you that frothy, thick foam again.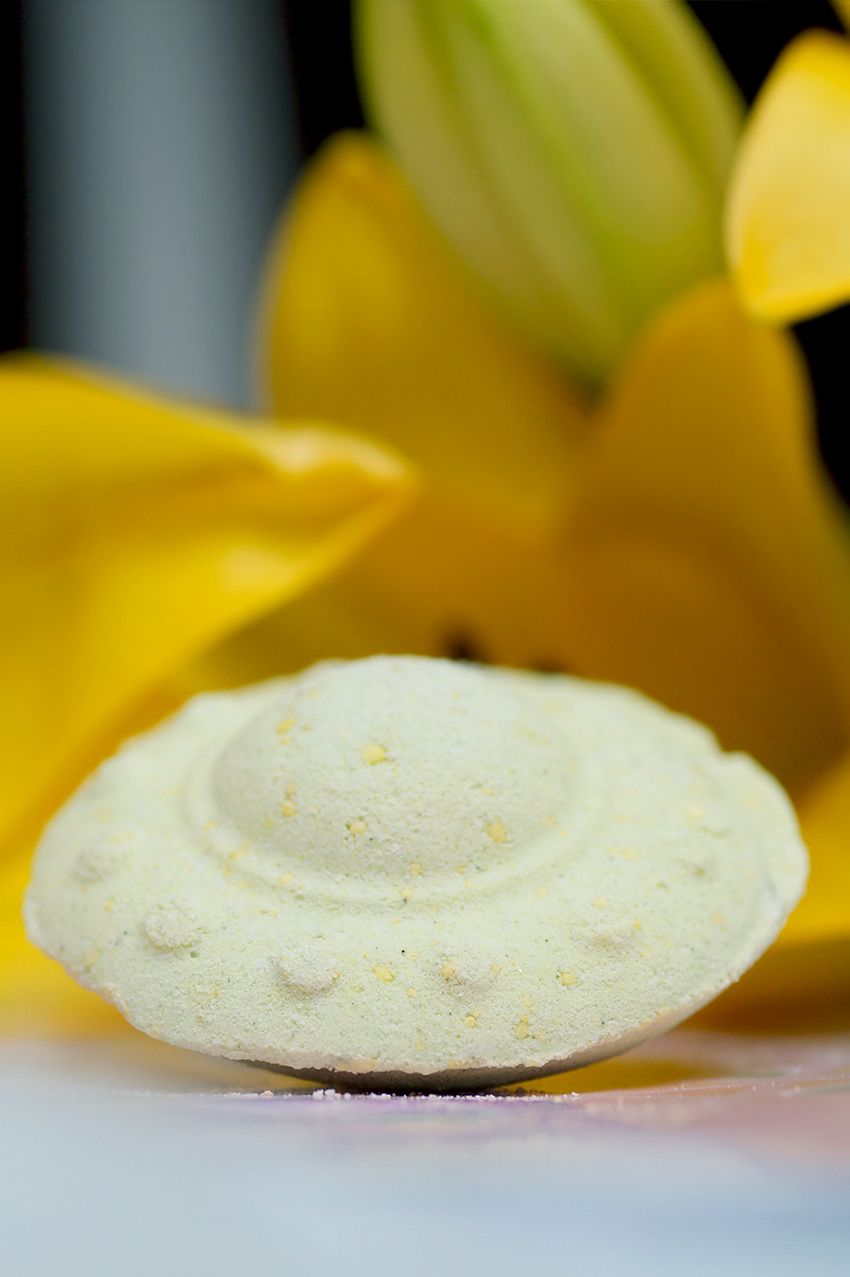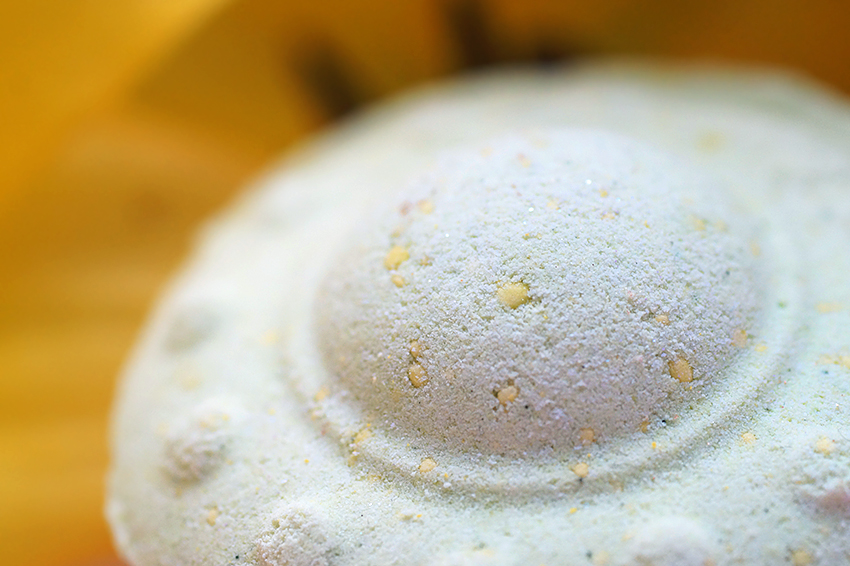 What's inside?
Ingredients: Sodium Bicarbonate, Cream of Tartar, Citric Acid, Potato Starch, Sodium Laureth Sulfate, Calcium Lactate, Gluconate, Sodium Alginate, Cocamidopropyl Betaine, Lemongrass Oil, Sage Oil, Tea Tree Oil, Rosemary Oil, Thyme Oil, Benzoin Resinoid, Fresh Rosemary, Water (Aqua), Propylene Glycol, *Citral, *Geraniol, *Limonene, *Linalool, Chlorophyllin, Colour 47005, Colour 19140, Colour 42090:2, Colour 42090
Supernatural Powers contains a lot of herbs — lemongrass oil, sage oil, tea tree oil, rosemary oil, thyme oil, benzoin resinoid and fresh rosemary. It's like this little UFO crashed into someone's herb garden! Lemongrass is antiseptic, toning and deodorising, but you might also know it for its fresh and characteristic scent. Sage is antiseptic and medicinal, just like rosemary, thyme and tea tree oil, which is also antibacterial. Benzoin resinoid cleans, soothes and relaxes the muscles. All in all, this shower bomb seems great for skin that needs to be cleansed, but also for those who struggle with body acne. It has a lot of cleansing, antiseptic and antibacterial properties.
The scent is purely green herbs. It took me a while before I could figure out which herb was the most prominent note, but it's clearly the sage. The sage overpowers the other notes, making the scent a bit medicinal, like thyme syrup. That's not weird, because it also contains thyme. It's an interesting scent, for sure. The rosemary can also be smelled good, but the overall herbal scent (mainly smelling like sage, thyme and rosemary) is rounded off by the lemongrass, which adds a zesty, fresh note to the scent.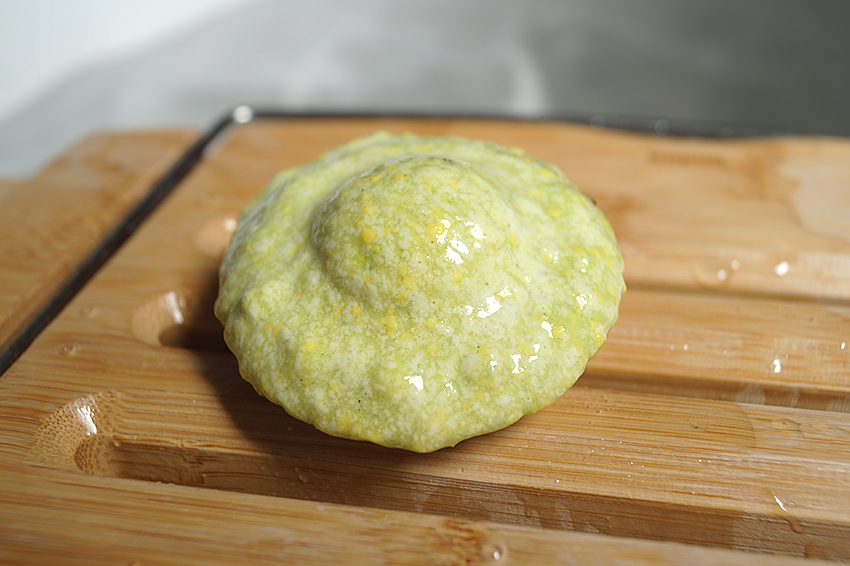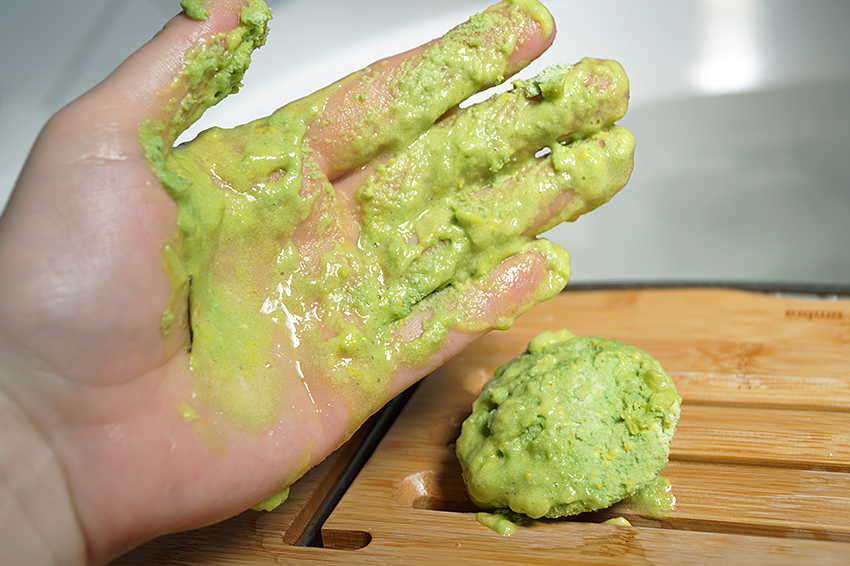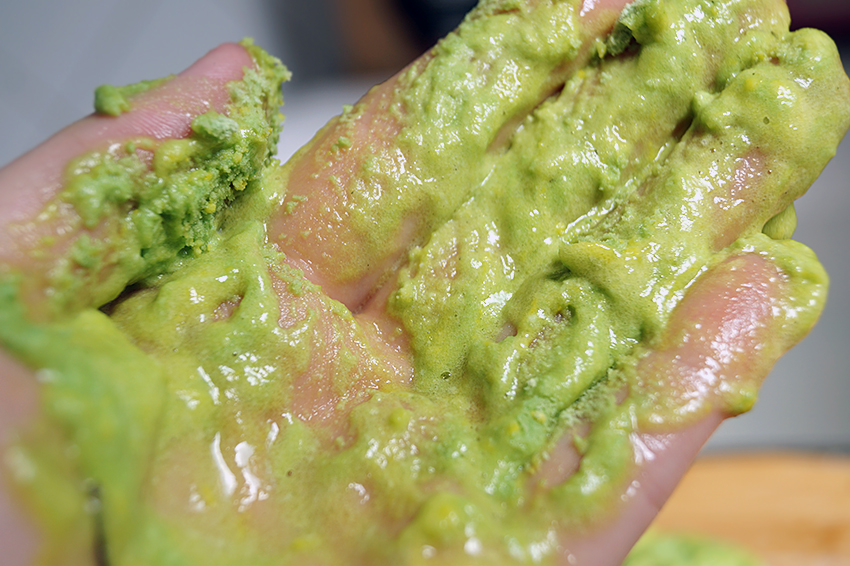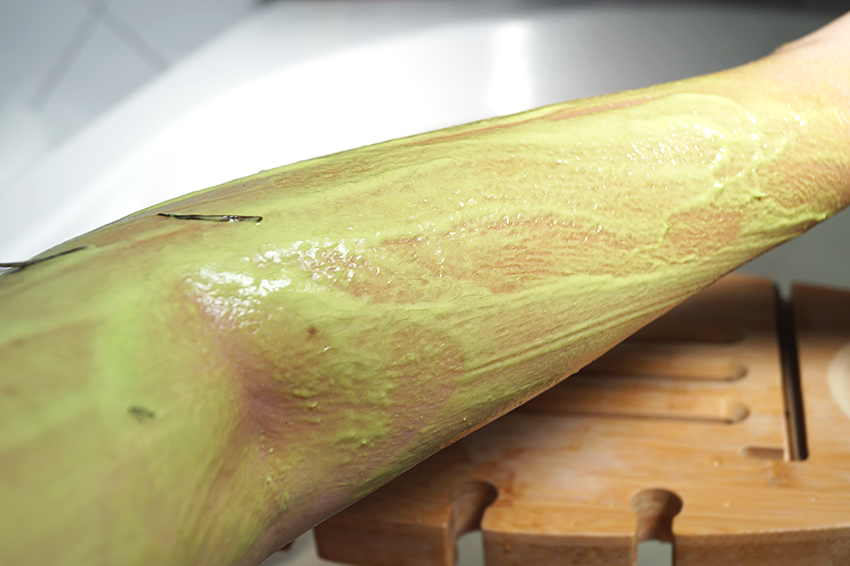 What do I think?
When I used Supernatural Powers in the shower, I noticed that the scent comes fully to life. The green herbal smell will not only penetrate your nostrils, but also the entire bathroom. The green mousse coming off this shower bomb can be spread easily on the skin, it feels really lovely. There's a few rosemary leafs in the shower bomb, hidden in the thick, fluffy mousse that's produced by this shower bomb. After rinsing, my skin feels amazingly clean. It feels more soft and smooth, but it lacks hydration. It feels rather dry. The herbal scent will linger on your skin for hours!
After using this shower bomb my skin feels mainly clean and slightly softer. I feel like it didn't really hydrate my skin, so that's a con for me. But nevertheless, it was great showering with Supernatural Powers — especially in the morning! The fresh and uplifting scent will awaken you and your senses. I wouldn't buy it again, as I'm not keen on herbal scents, but it's certainly a great addition to the shower bomb range.

Lush Supernatural Powers Shower Bomb costs £2.95 and is available in Lush Liverpool.