Review: Lush Guardian of the Forest Bath Bomb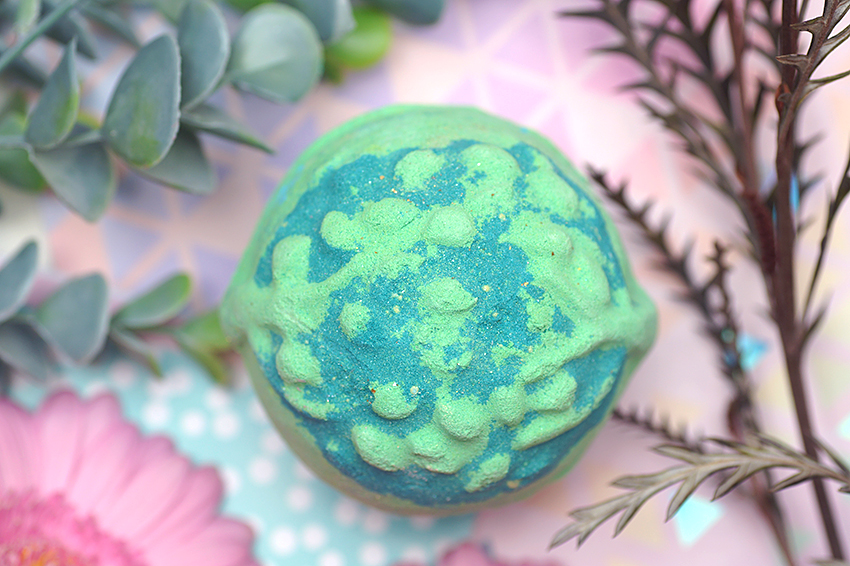 Guess what? Just when I decide to buy a shitload of main line bath bombs for reviewing purposes, some of them are being discontinued soon. Guardian of the Forest as well — AGAIN. It was already discontinued a few years ago, and now it'll be leaving us again. This strikes me as odd, because it's the only one with an earthy, green and mossy scent. However, since the bath bomb will be available till somewhere in September, I'll be reviewing it quickly so you can determine whether to buy it or skip it.
If you're curious about this bath bomb, then keep on reading!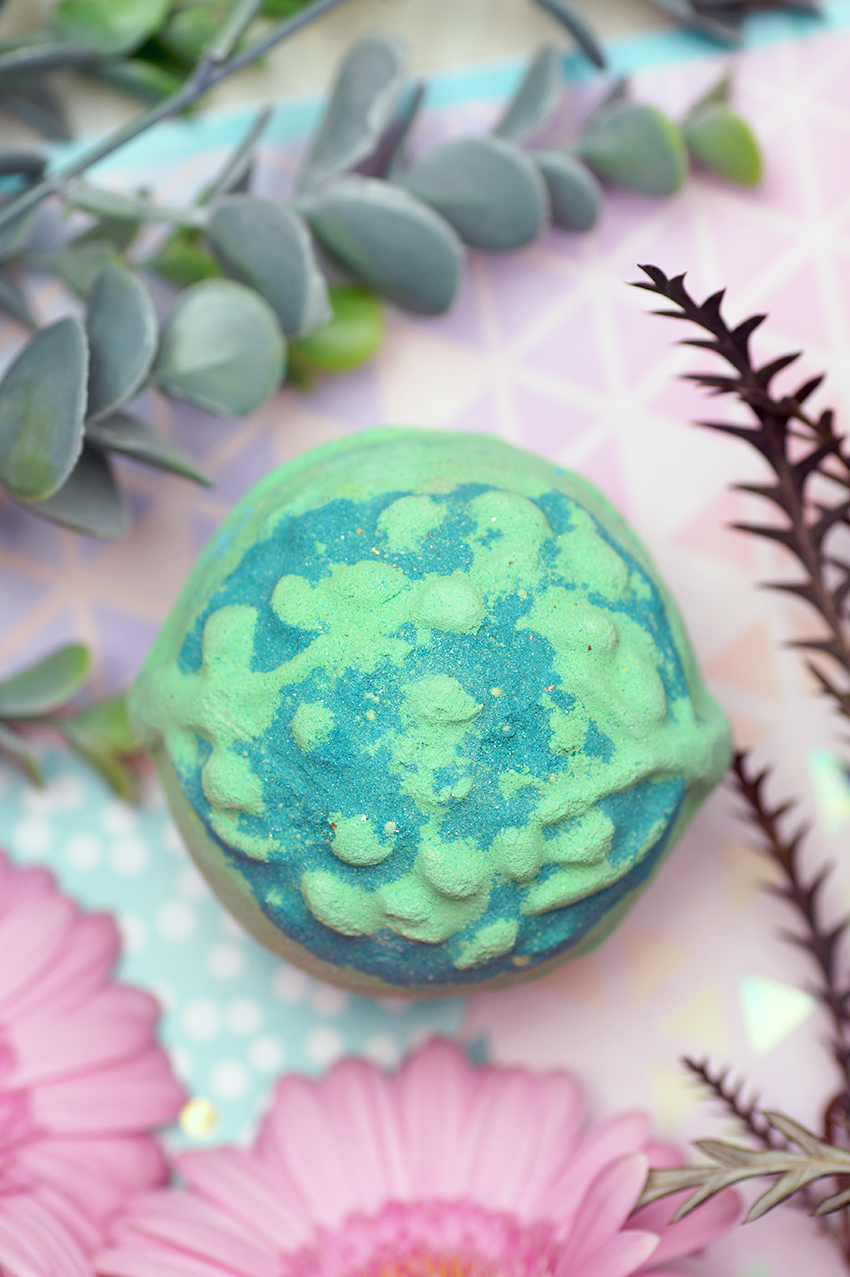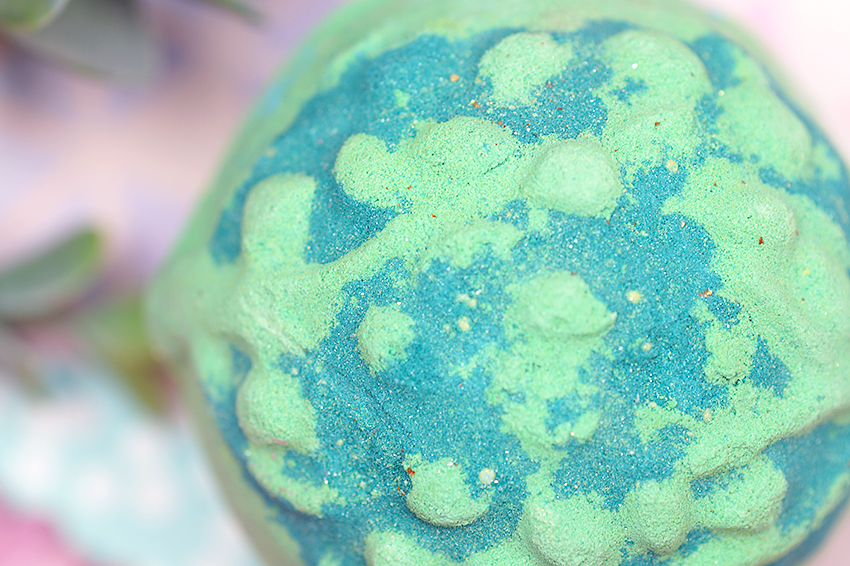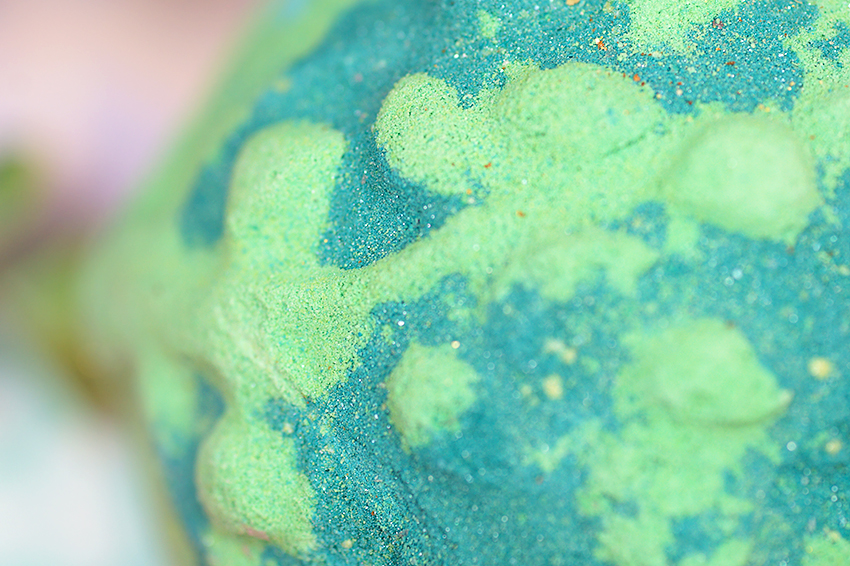 What is it?
Ingredients: Sodium Bicarbonate, Citric Acid, Cypress Oil, Lime Oil, Rosewood Oil, Oakmoss Absolute, Cream of Tartar, Water (Aqua), Titanium Dioxide, Sodium Laureth Sulfate, Lauryl Betaine, Synthetic Fluorphlogopite, Tin Oxide, Amyl Cinnamal, Benzyl Alcohol, Benzyl Salicylate, Citronellol, Benzyl Benzoate, *Limonene, *Linalool, Perfume, Colour 19140, Colour 19140:1, Colour 42090:2, Colour 59040, Colour 42053, Colour 14700, Colour 45350, Colour 77491, Colour 47005:1
Lush Guardian or the Forest Bath Bomb costs £4.95 / $7.95 and is part of the main line. Like I said in the intro, GOTF is one of the few bath bombs by Lush to have a green, earthy scent — if not the only one. It's a pretty large bath bomb with a blue and green, bumpy appearance. After this bath bomb will be discontinued, there will be no longer a bath bomb sharing a green, woody aroma like this. Which is a pity, because if it were up to me, I'd get rid of some of the citrus scents and throw in some more spicy and earthy bath bombs.
The scent is warm, earthy and green — but it has a subtle, citrusy background because of the lime. The cypress gives the scent a green herbal note. It's a scent that really matches the appearance and the name of the bath bomb. It's like walking in a pine forest, where grass has just been freshly cut. Yes, I know that grass is not being mowed in a forest, but in our imagination right now, it is. And while we're at it, imagine someone slicing lemons a few steps away from you. Can you picture it? Good, because that's how Guardian of the Forest smells.
(If you want a more detailed description on the scent, check out my review on the Guardian of the Forest shower gel.)
Play the video in 2160p quality and on full screen for the best experience! The video has been speeded up.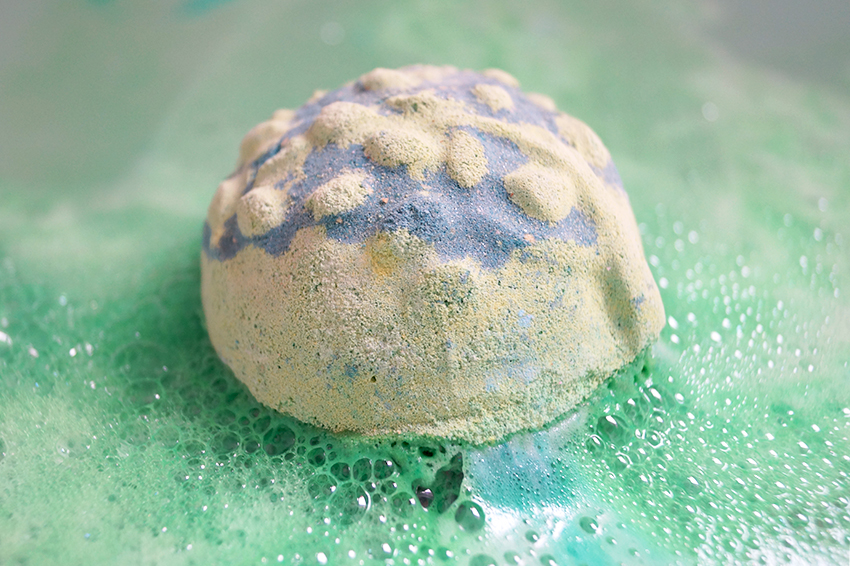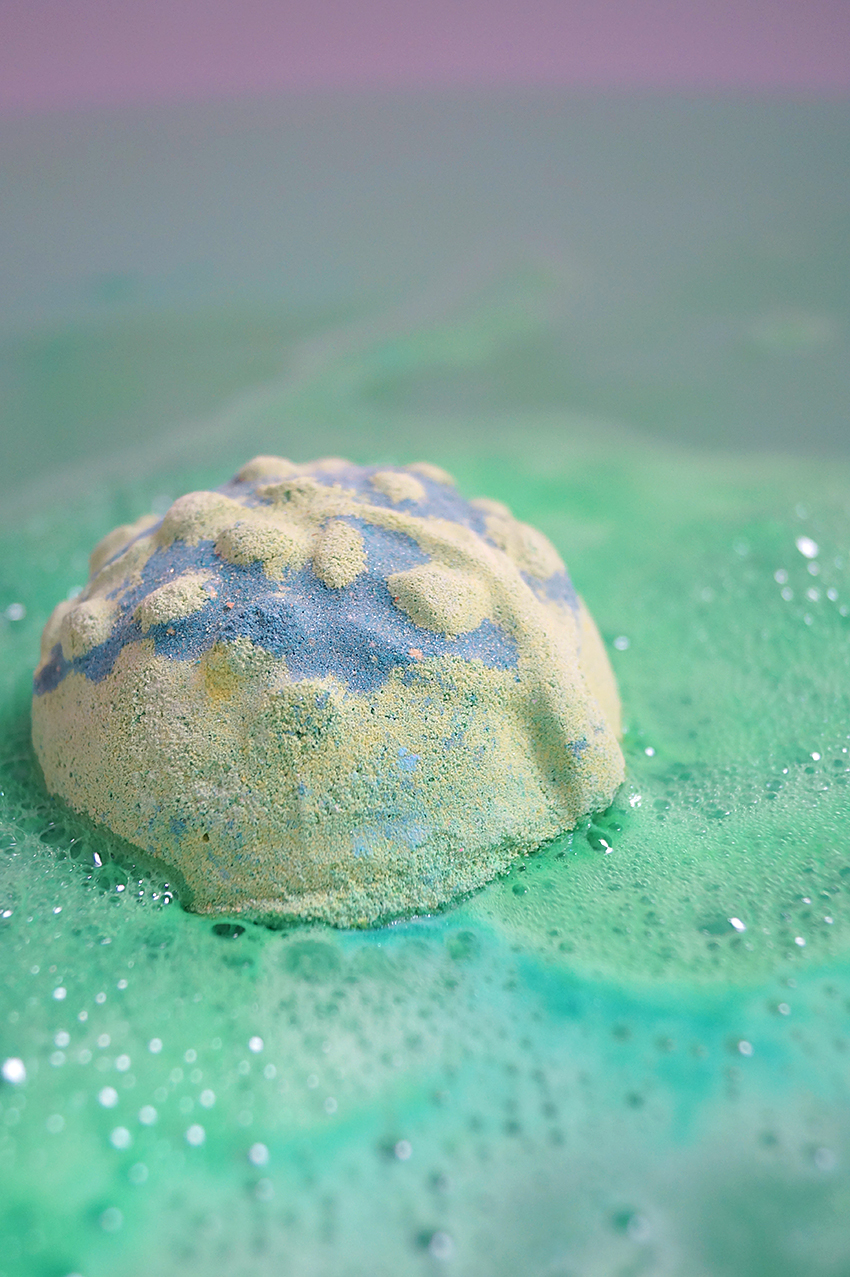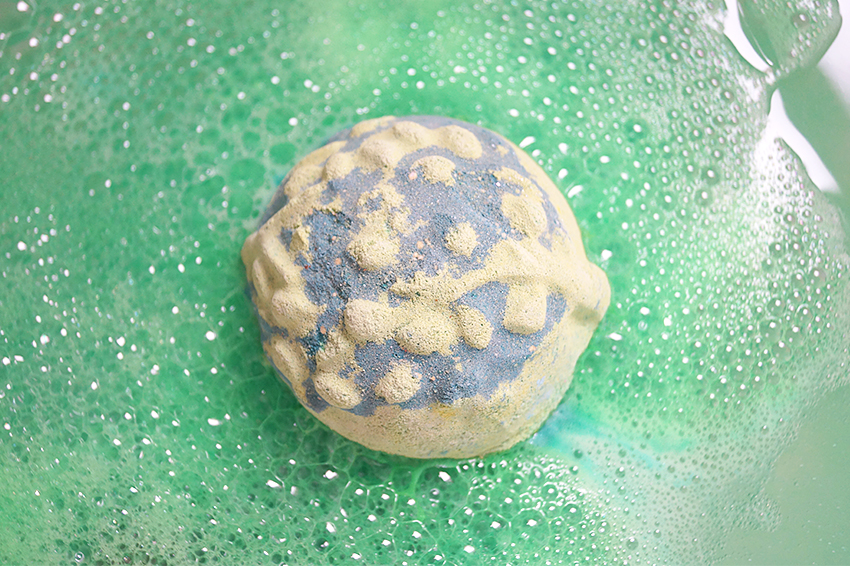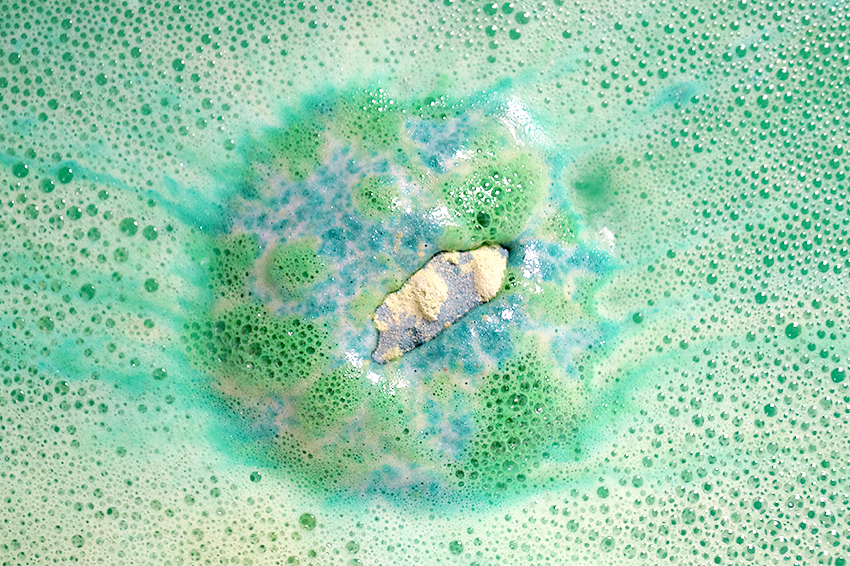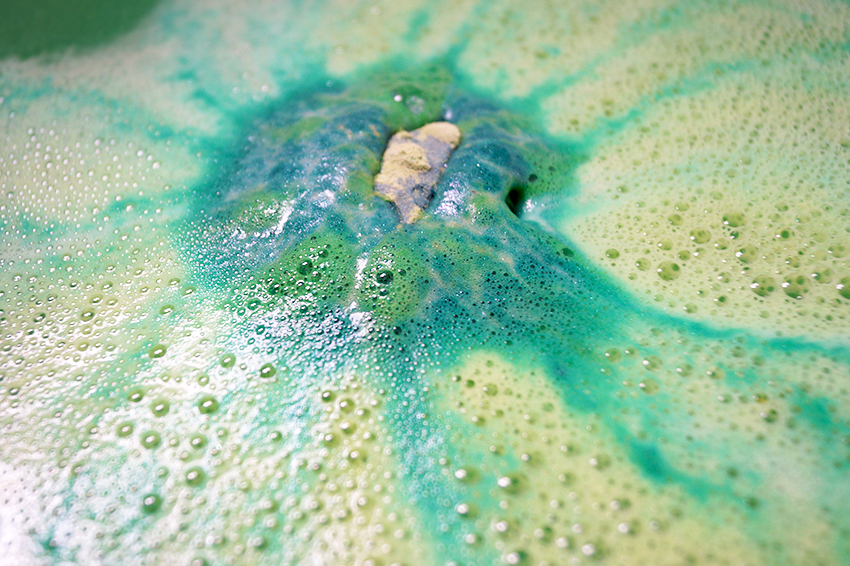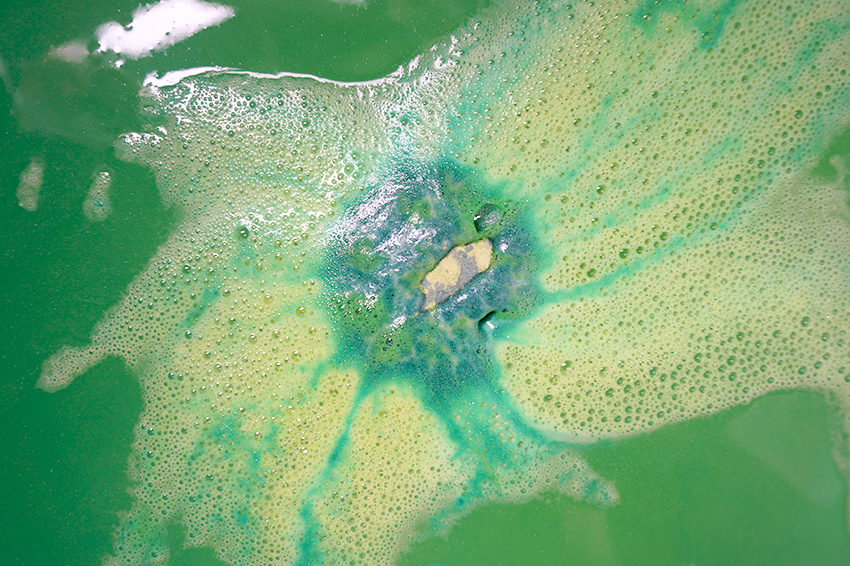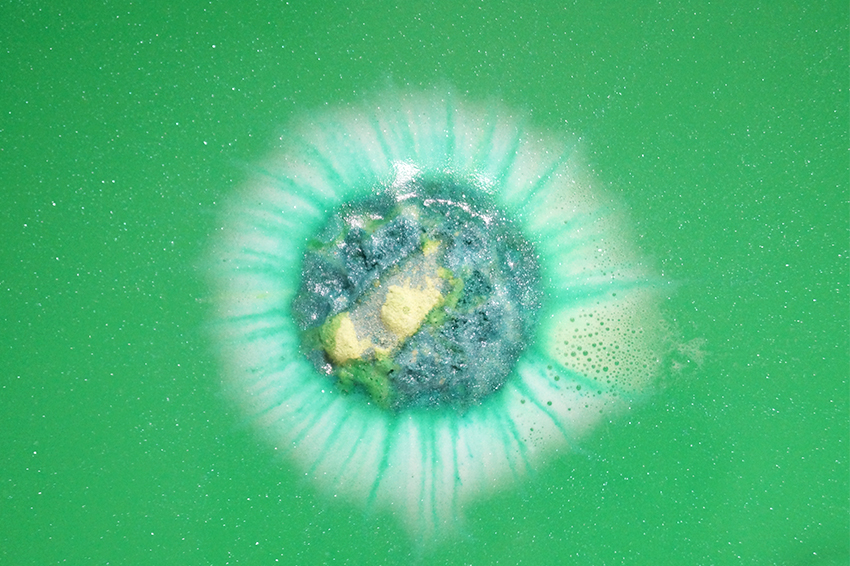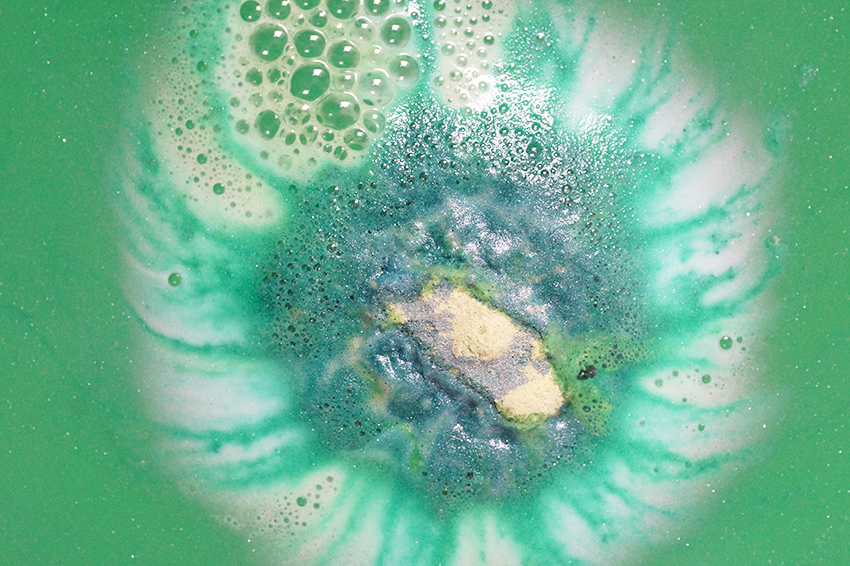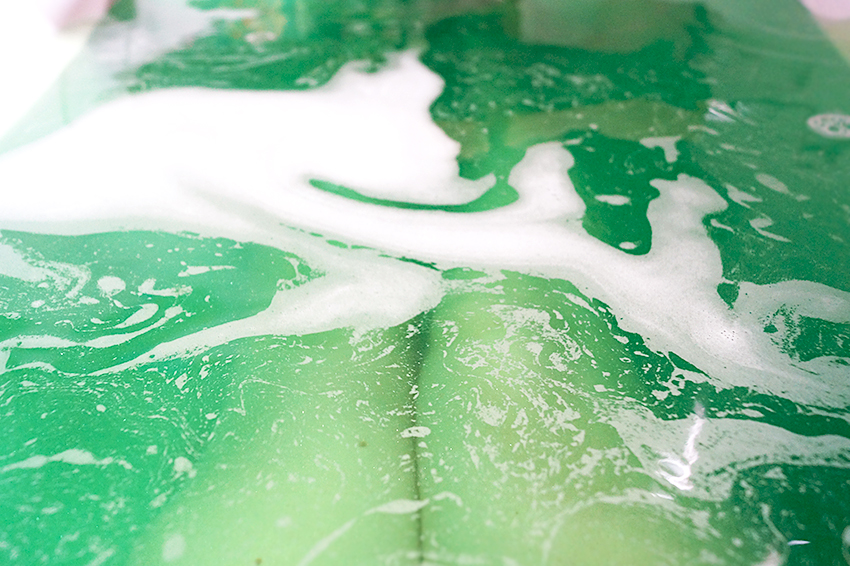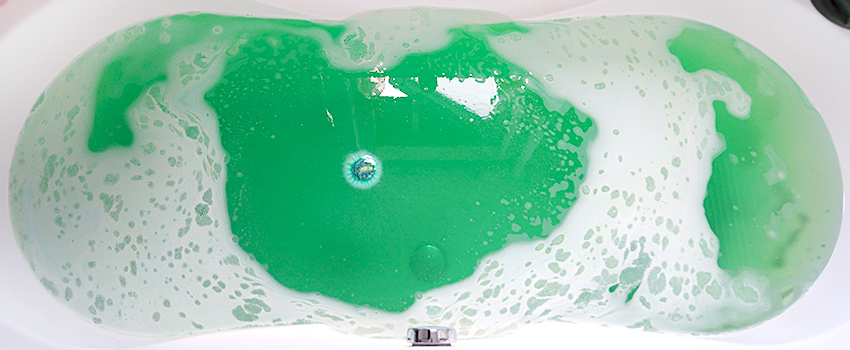 What do I think?
Upon hitting the water, Guardian immediately starts spewing out green and blue foam. These two beautiful shades take over the surface, but are soon followed by all sorts of shades of yellow, green and blue. In that colored foam, I can see silver (plastic-free) glitters, fuck yes. Guardian keeps fizzing for quite some time and keeps bobbing on the water. Below the surface green clouds arise, slowly transforming the water till it's a magical emerald shade.
What I found remarkable about this bath bomb is that the green, forest-like scent was constantly present. I kept smelling it throughout bathing, and for a moment I could imagine myself walking through a enchanted pine forest. The water has a vivid, beautiful shade and is full of silver lustre. My skin feels soft and is subtly covered in tiny glitters, which gives my skin a beautiful glow.
It's actually a shame this bath bomb will be discontinued, I think a lot of nature-scents lovers would enjoy this bath bomb. And the die-hard bather in me would definitely want to buy this bath bomb again. Or multiple times. I hope there will be a good substitute, because thanks to GOTF I realized how lovely these green baths can be and how relaxing and soothing they are. If you've never tried GOTF, you should definitely give it a go, before it leaves us!

Lush Guardian of the Forest Bath Bomb costs £4.95 (England) / $7.95 (USA).