Review: Lush Geode Bath Bomb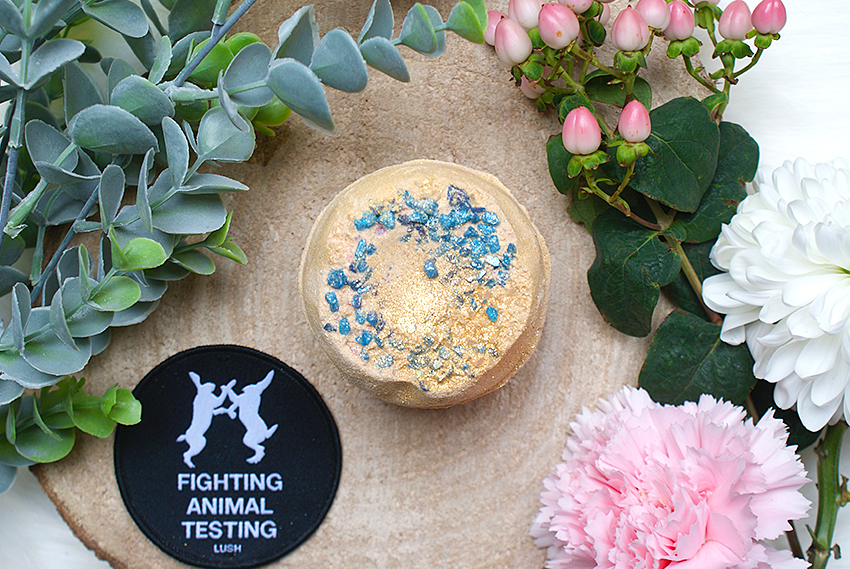 I promised myself to order about 10 new bath bombs. With the average price of 7.50 euros the total price quickly adds up, so I said to myself: 10 bath bombs. It became 11. Could be worse! Of course I don't have to tell you how damn hard it was to choose 'only' 10 out of 54. I decided to go for Geode, because it looks so beautiful. Well… on arrival I was a bit surprised as it looked a bit off. But, we are not allowed to judge a bath bomb by its appearance either. So, onwards to the bathroom!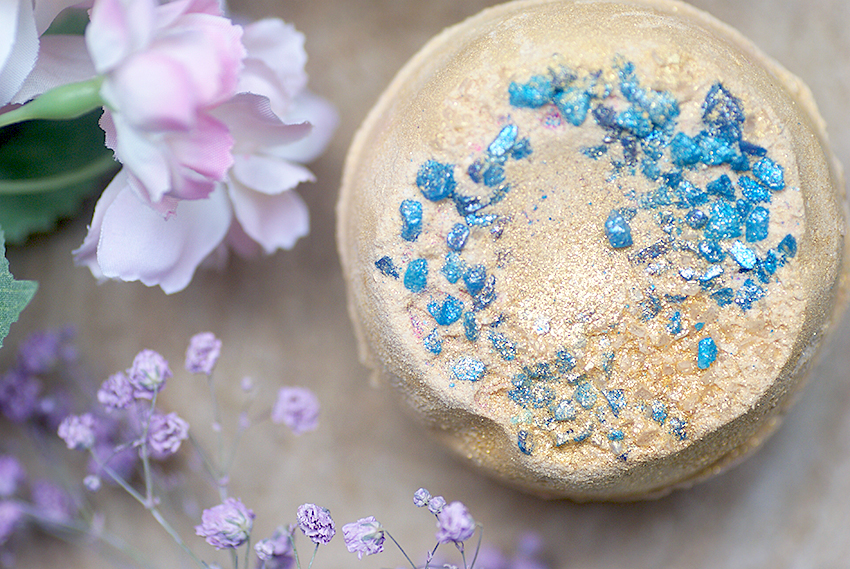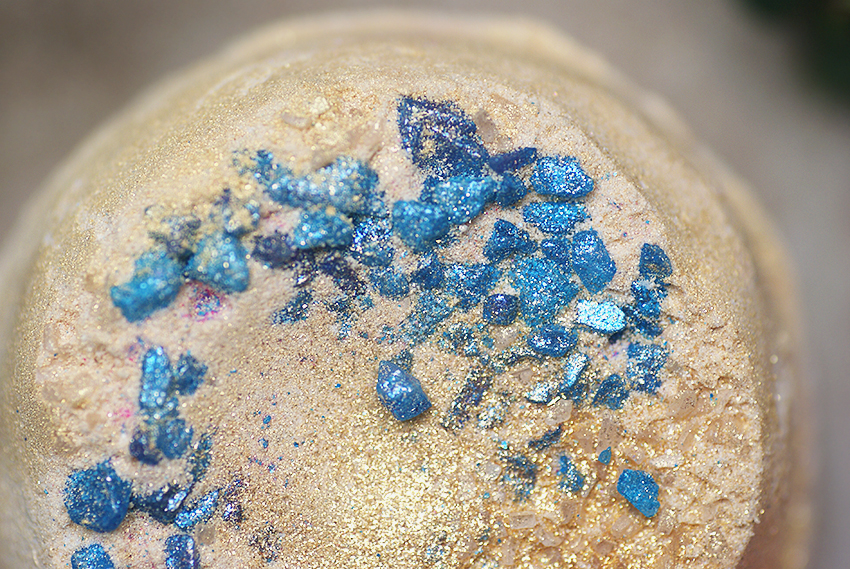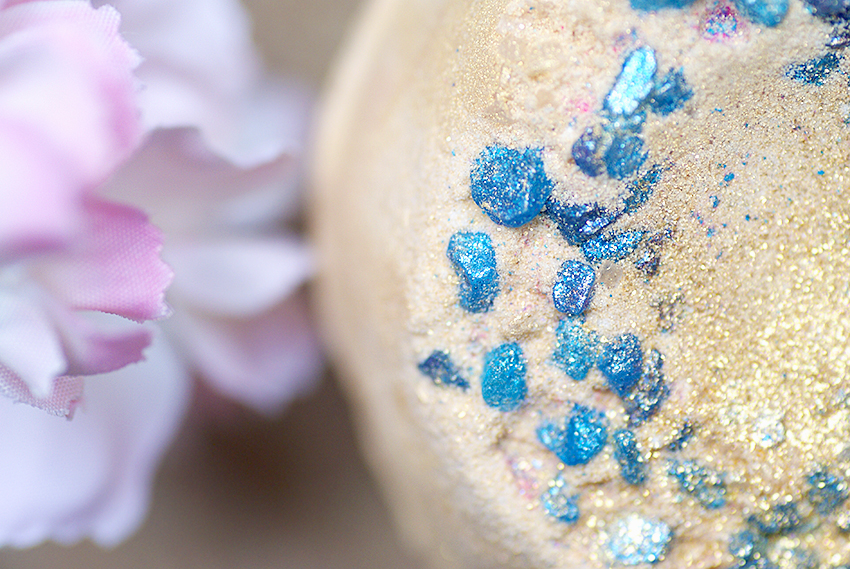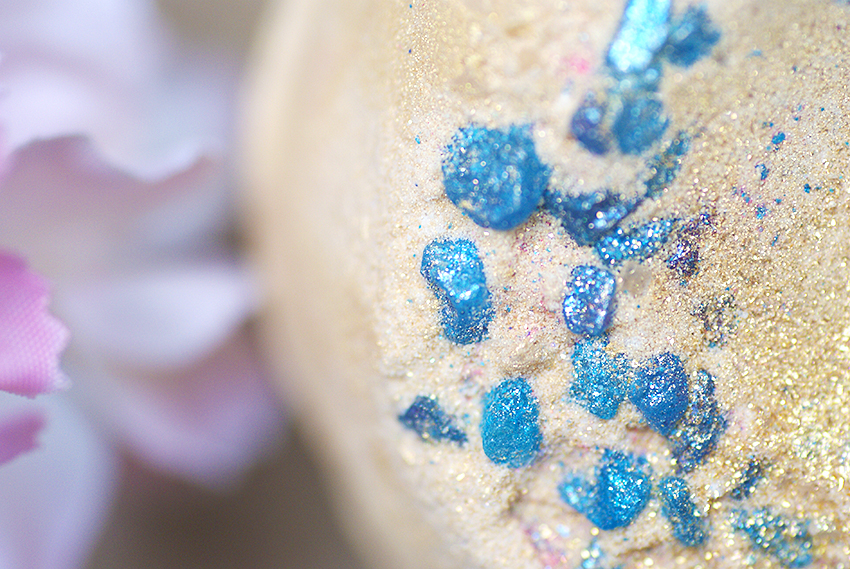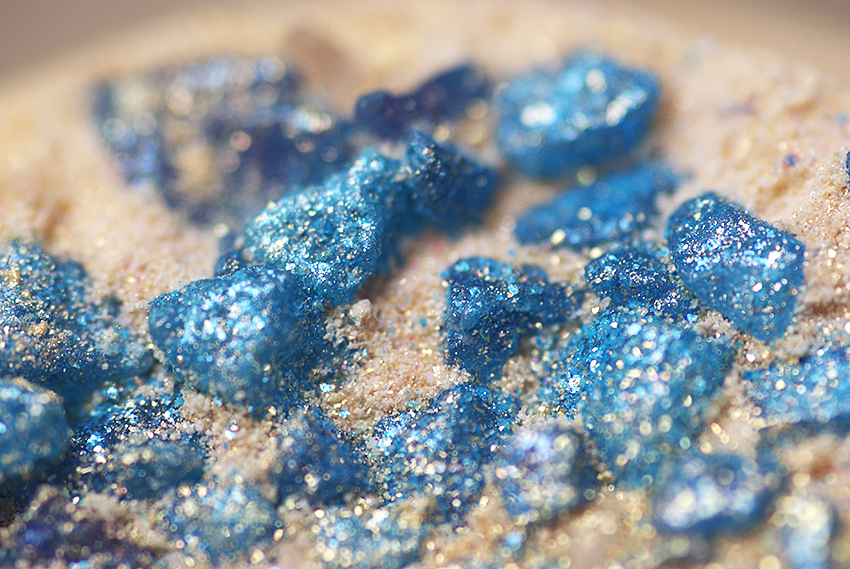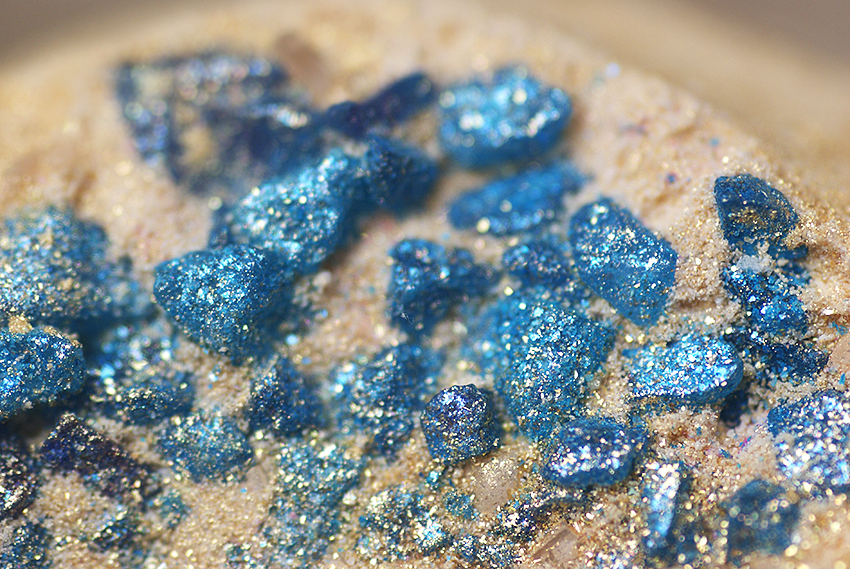 Ingredients: Sodium Bicarbonate, Citric Acid, Coarse Sea Salt, Popping Candy (Isomalt, Lycasin, Carbon Dioxide), Synthetic Fluorphlogopite, Titanium Dioxide, Lavender Absolute (Lavandula Angustifolia), Bergamot Oil (Citrus Aurantium Bergamia), Styrax Resinoid (Liquidambar styraciflua), Cream of Tartar (Potassium Bitartrate), Water (Aqua), Dipropylene Glycol, Sodium Coco-Sulfate, Cocamidopropyl Betaine, Calcium Sodium Borosilicate, Propylene Glycol, Tin Oxide, Silica, Alpha-Isomethyl Ionone, *Limonene, *Linalool, Fragrance, Iron Oxides, Red 27, Red 28, Blue 1
Lush Geode Bath Bomb costs £5.95 / $6.45 and is part of the temporary Harajuku range, consisting of 54 new, exclusive bath bombs.
When I saw Geode, the purple pearls hit me right away. However, when I received it, it was quite a disappointment. You probably know those McDonalds advertisements, showing a delicious hamburger (yes, I'm a vegetarian but I needed an example to explain), right? And when you buy it, it's a pathetic little hamburger with less ingredients, looking rather sad. Well, that's also the case with Geode. The pearls are not purple but blue, although that's not the issue — it's the lack of pearls what bothers me. I mean, the photo in the webshop show a Geode filled with gorgeous pearls. What I got, was a bath bomb sprinkled with a few pearls. It probably won't make a difference in the bath, but still. We Dutch people always need something to complain about.
The first thing that strikes me is the scent. I don't like it. It reminds me of colored pencils. Yes, I know, that's quite a weird description. But it's kind of a woody pencil / graphite scent. It's a bit fusty. I don't know, I just don't like the scent. Furthermore, Geode is average in size, a pretty big bath bomb. It contains popping candy, but also mineral-rich sea salt, which is good for the skin. I just hope I'm not going to sit on top of a sharp piece of sea salt grain.
Geode contains lavender and bergamot, although I don't recognize both components in Geode. Lavender is pretty warm, where bergamot is very citrusy. A pretty daring combination, if you ask me. I'm not fond of it, however. I think Geode really smells like a wet fart. Sorry Lush. Hopefully the bath bomb will pleasantly surprise me when hitting the water.
Play the videos in 1080p quality and on full screen for the best experience!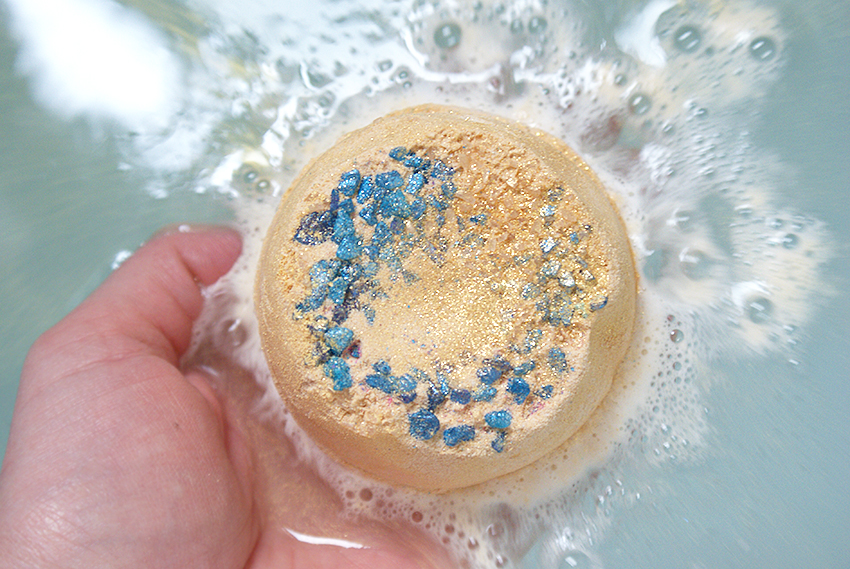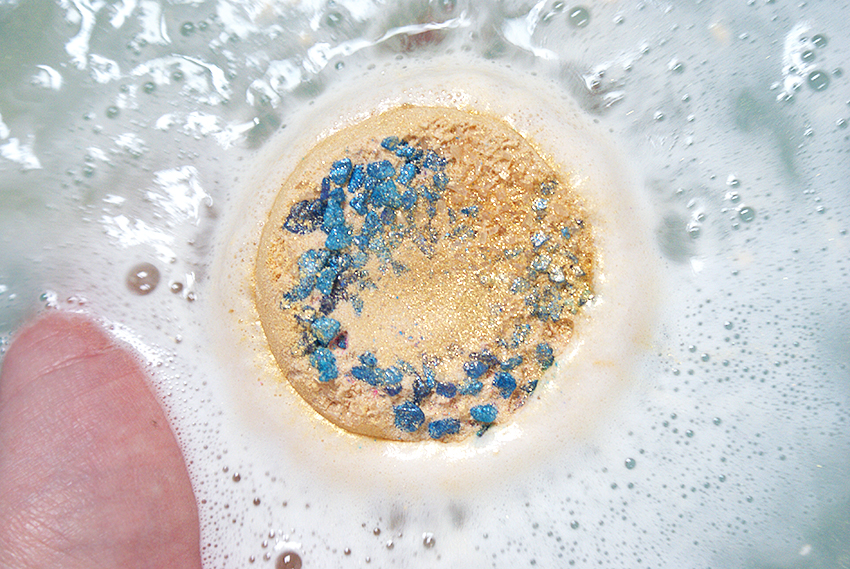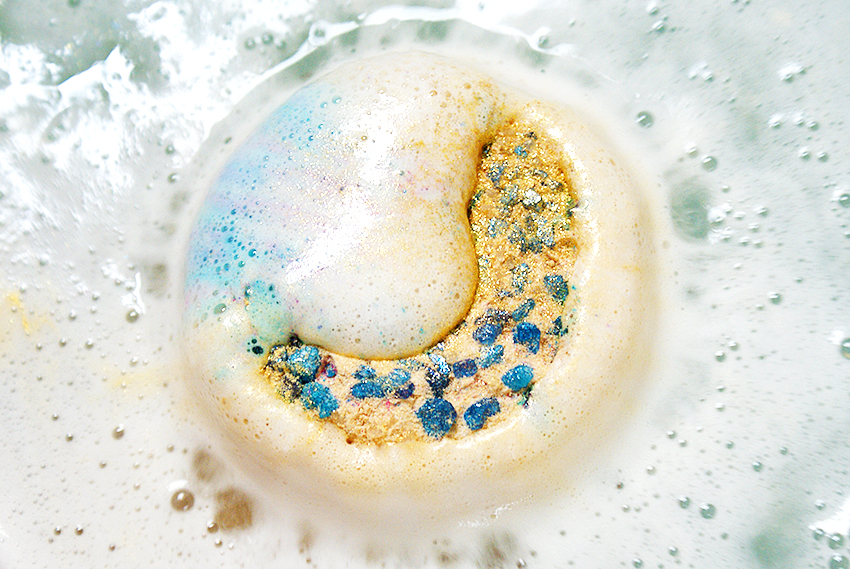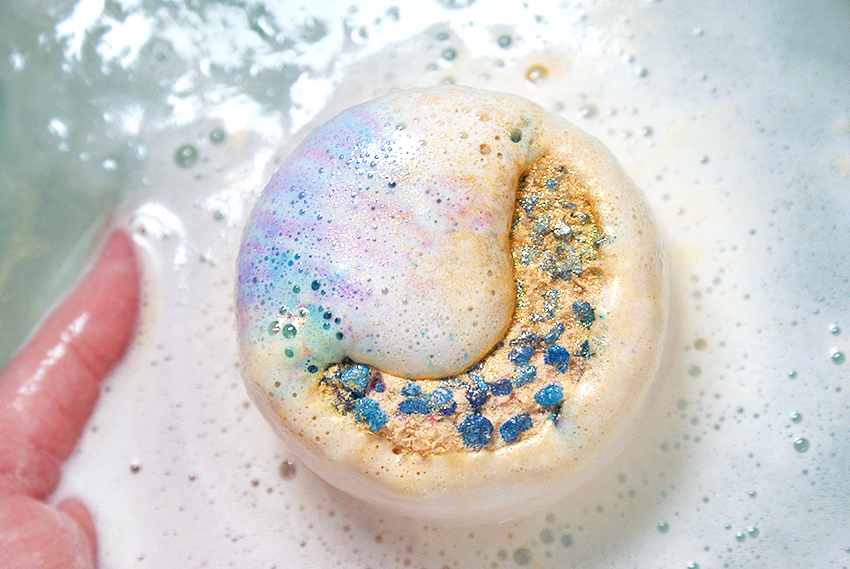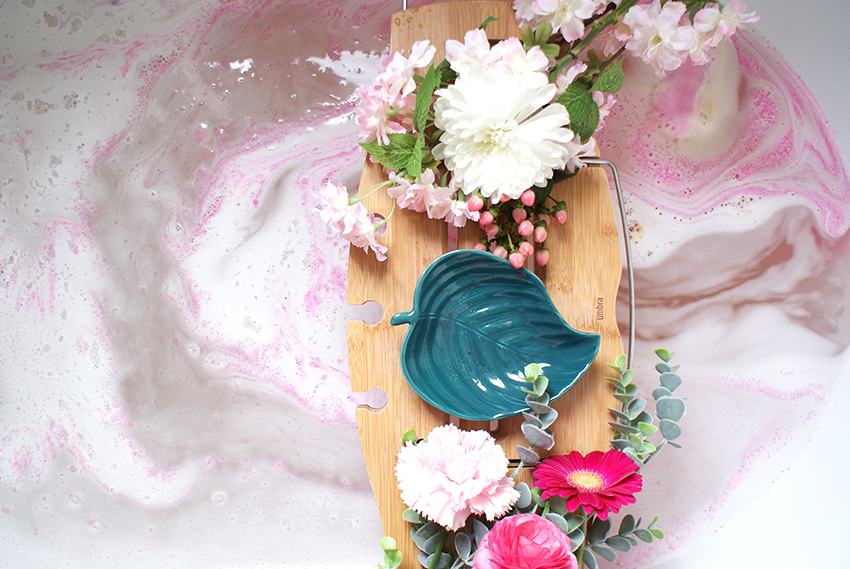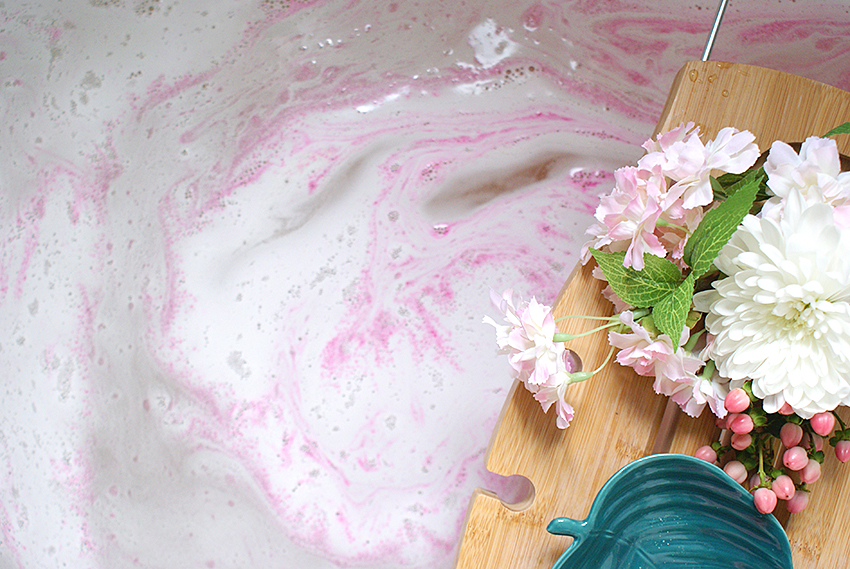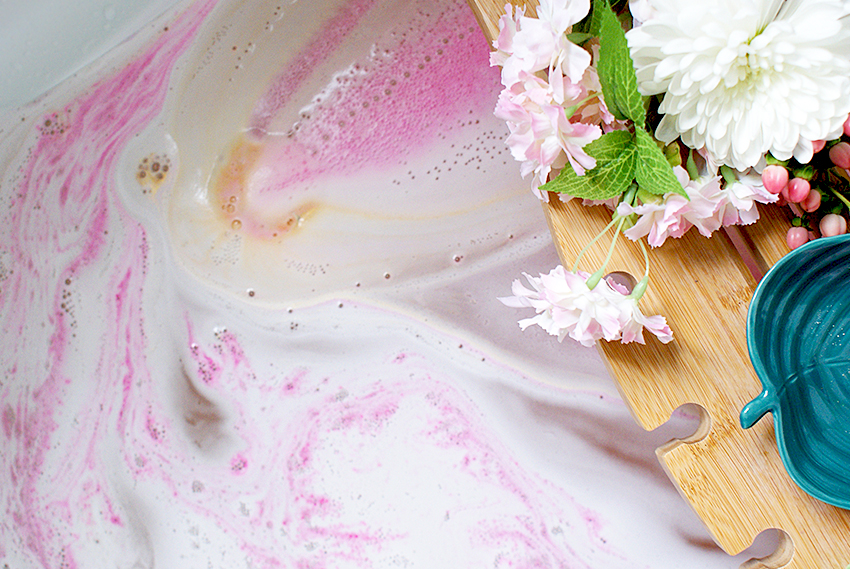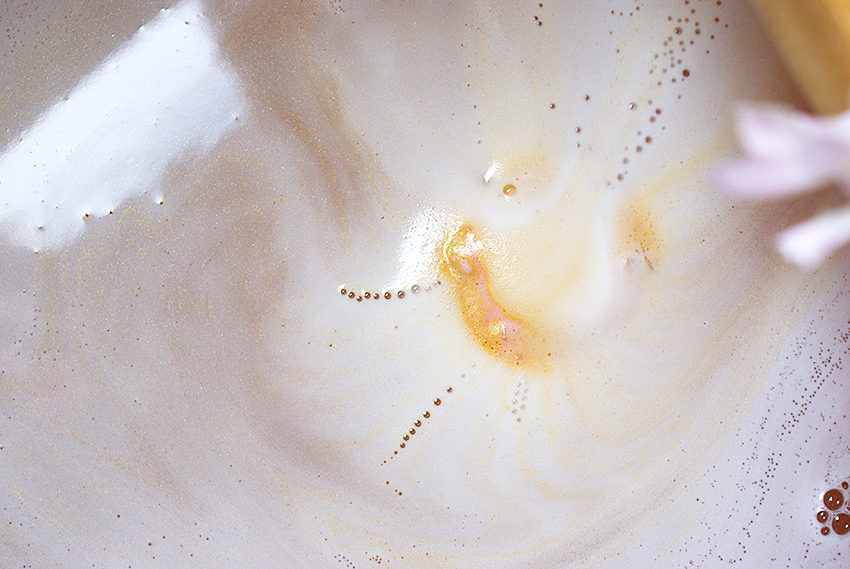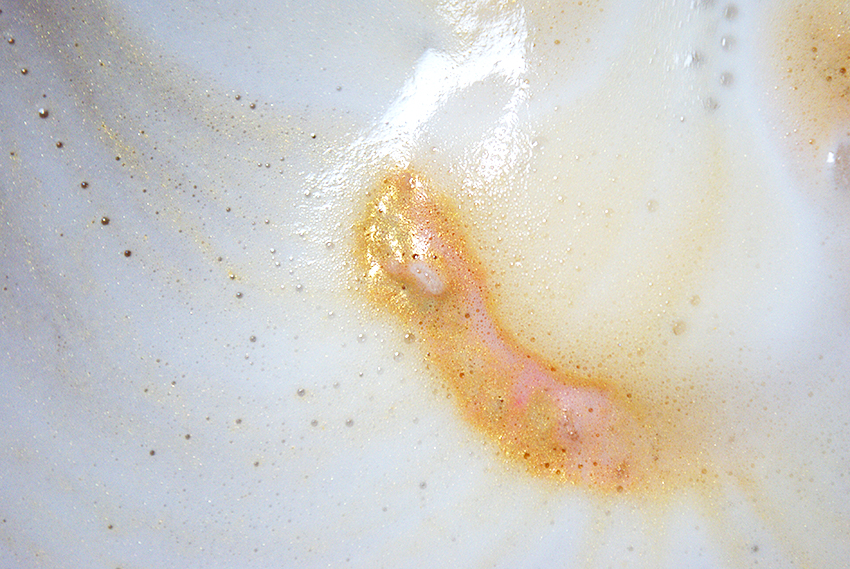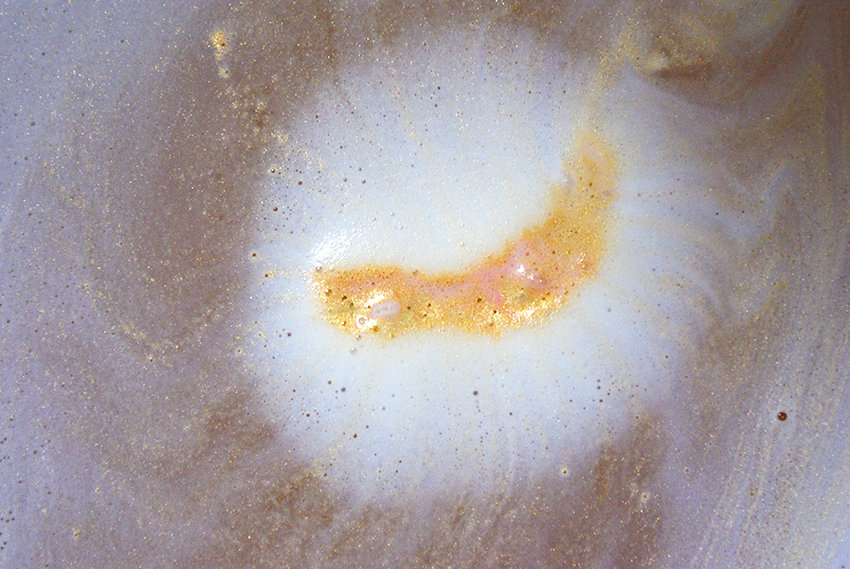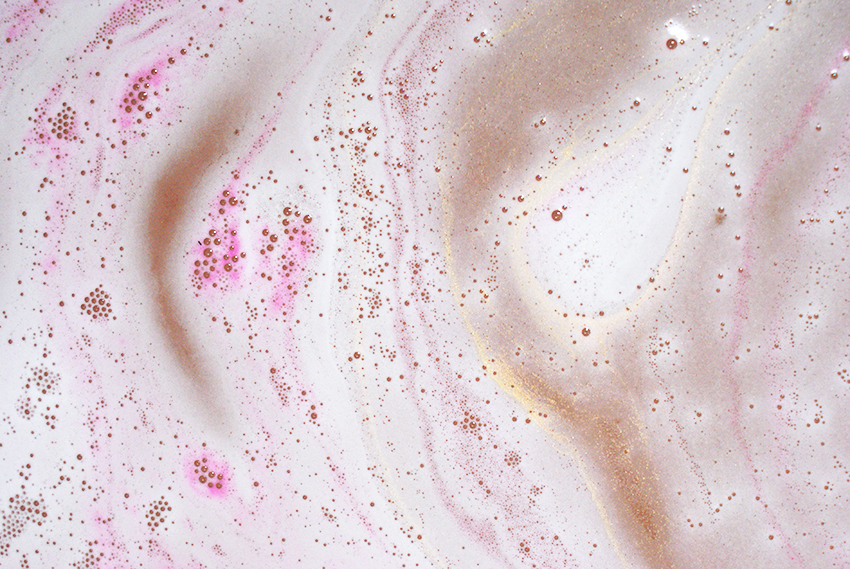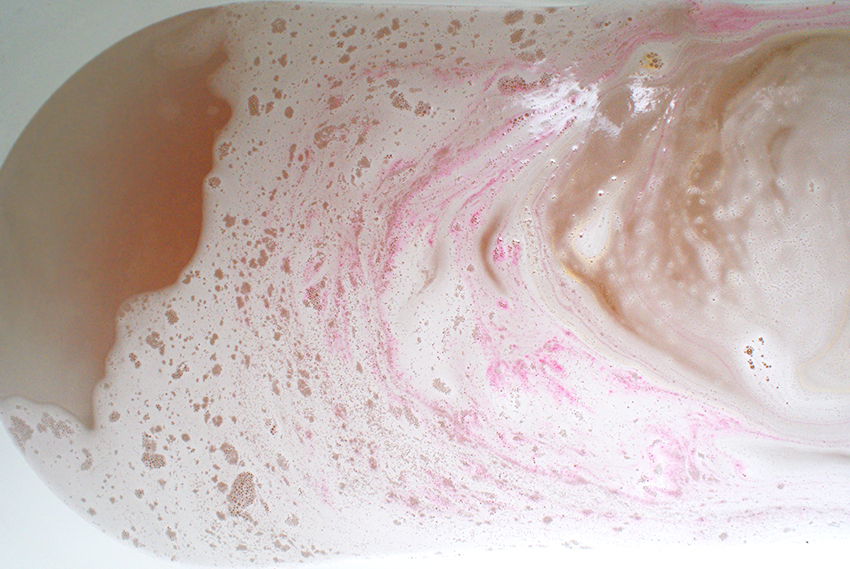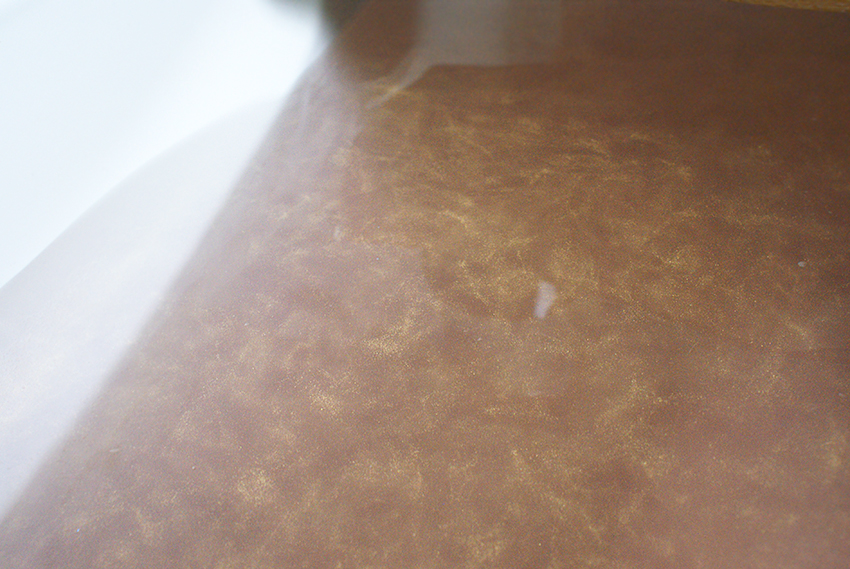 What do I think?
Okay, I'm definitely pleasantly surprised. I didn't really notice the scent while bathing, so that's pretty positive. The bath bomb itself is enchanting! Upon hitting the water, thick and fluffy foam are being released, they even show a few bright colors, such as purple and blue. Geode fizzes quickly through the water, releasing streams of yellow. After a few minutes, pink streams come out of the bath bomb and slowly turn the water into a pale, orange color.
The best thing about Geode can be admired in the water itself. There's a wealthy amount of golden lustre, pulsating under the surface. It's like I'm floating in liquid gold. I couldn't feel any of the sea salt grains in the water, I think they dissolved. My skin certainly felt softer afterwards, I could clearly feel the difference. All in all it's a magical bath bomb, I really enjoyed it. Although the scent isn't really my thing, I'm always keen on glittering water. If you are as well, then you should really consider buying this bath bomb!

Lush Geode Bath Bomb costs £5.95 (England) / $6.45 (USA).