Review: Lush Candy Rain Hair Conditioner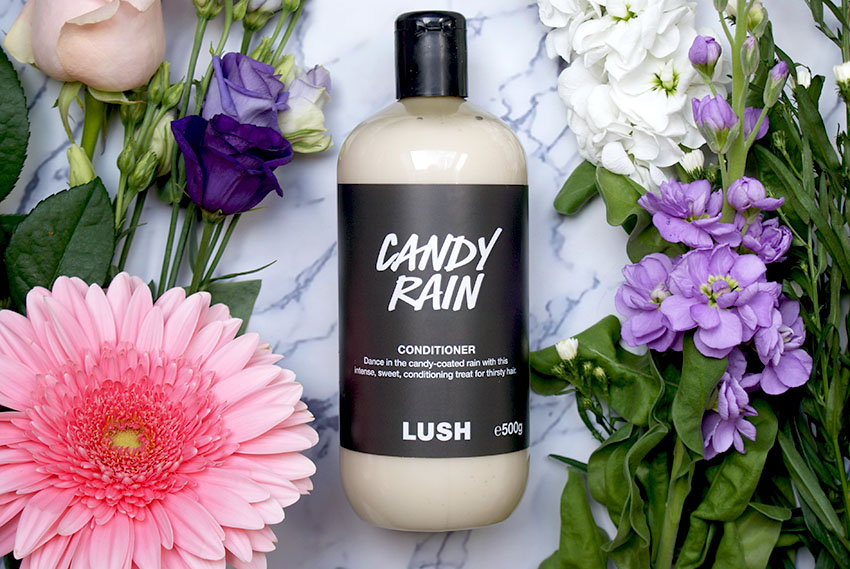 When I went to Liverpool, I'd made a list of things I wanted to buy. Of course. On top of that list was Candy Rain, a new hair conditioner that would have a slight similarity with Yog Nog, in terms of scent. Now I'm literally addicted to that scent, so Candy Rain was immediately put on the list. Maybe you already spotted it in the picture above, but I've ended up buying a 500 gram bottle. I originally bought a 250 gram bottle, but once tested in the hotel the next day, I immediately went back to get another 500 gram bottle. That kinda gives it away about how I think about it, right?
If you're curious about this product, make sure you keep on reading!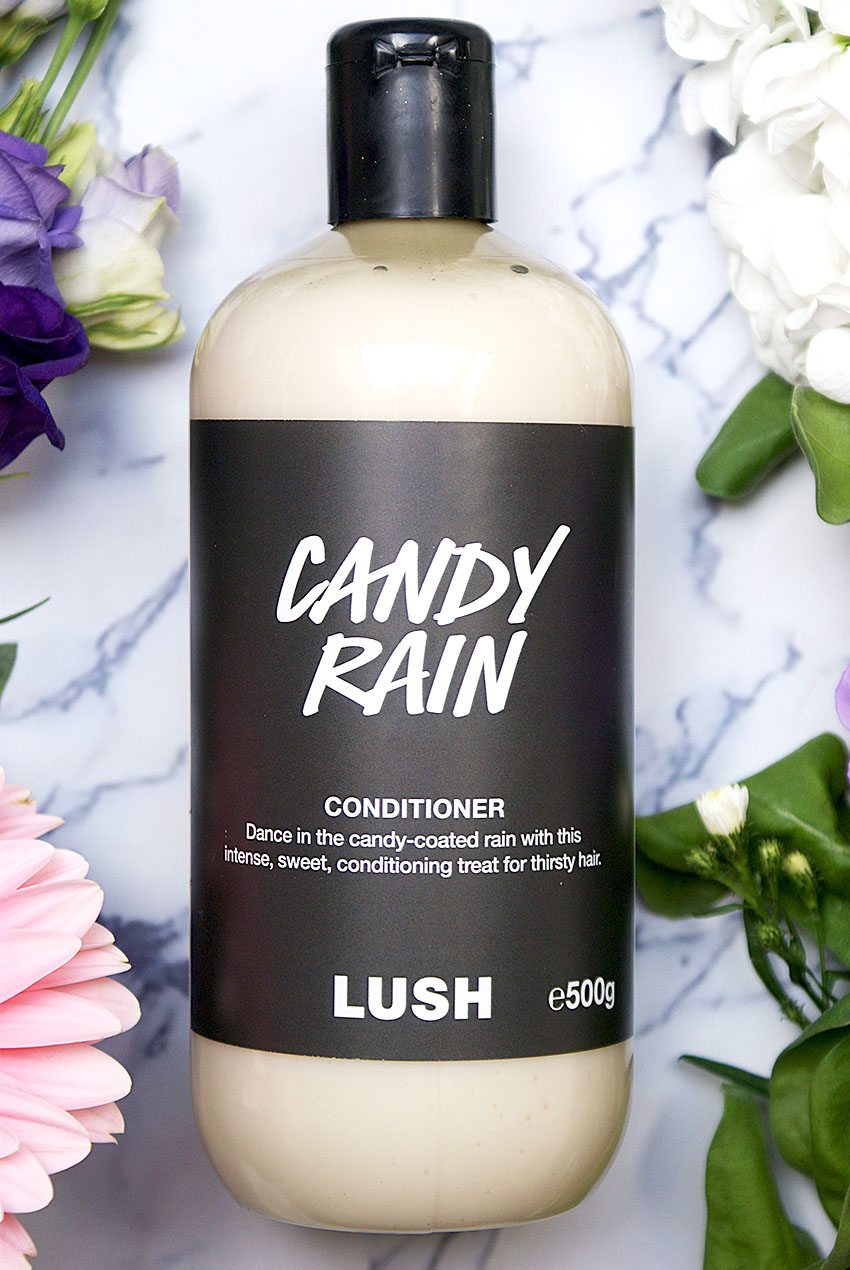 What is it?
Lush Candy Rain Conditioner is a hair conditioner that is a Liverpool exclusive, but has actually been on sale in the #LushLabs for a while, along with four other hair conditioners. You can buy it in the UK and Europe webshops, but only in 250 grams. In Liverpool they also sell 100 grams, 500 grams and 1 liter. It is unfortunately not for sale in other parts of the world. Which is stupid. They need to make this a part of the main line!
Edit: as of August 30th, Lush decided to make Candy Rain part of the main line, albeit in Europe and UK.
Candy Rain is for hair that desperately needs hydration. It would also smoothen and soften your locks. Using it is simple — after washing your hair, apply a little bit (you don't need much!) to the hair, except on the scalp. If you tend to have greasy hair, I'd only put a little bit in the tips of your hair. The reason that you never actually apply hair conditioner to your scalp is because the hair will be weighed down, and you don't want that.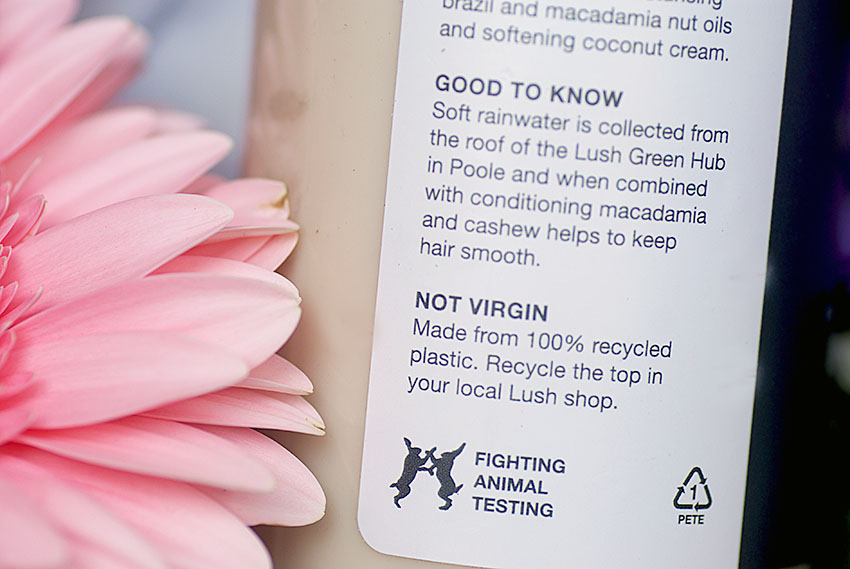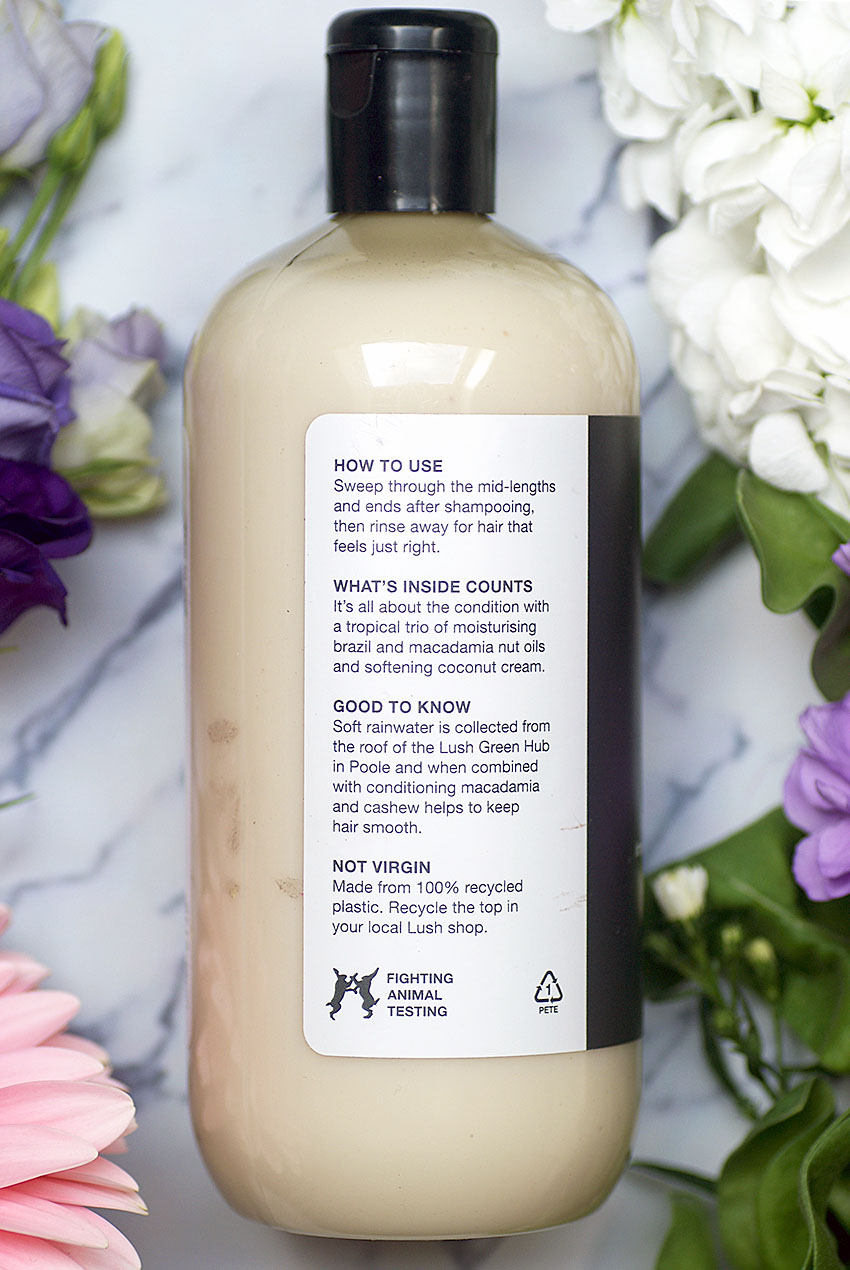 What's inside?
Ingredients: Water (Aqua), Cashew Cream, Brazil Nut Milk, Coconut Cream, Macadamia Nut Milk, Cetearyl Alcohol, Perfume, Propylene Glycol, Ethyl Macadamiate, Extra Virgin Coconut Oil, Macadamia Nut Oil, Brazil Nut Oil, Behentrimonium chloride, Rain Water, Buchu Oil, Tonka Absolute, Cocoa Absolute, Almond essential oil, Cetrimonium Chloride, Phenoxyethanol, Benzyl Alcohol, Alpha-Isomethyl, Ionone, *Benzyl, Benzoate, *Coumarin, Eugenol, *Limonene
Candy Rain has quite an impressive list of ingredients! Fun fact: the conditioner contains rain water, which is collected from the roof of the Lush Greenhub in Poole, this is the recycling center of Lush. It also contains cashew cream, coconut cream, macadamia milk, coconut oil, Brazilian nut oil, buchu oil, tonka, cocoa and almond oil. Well, if that isn't promising, then I don't know what is. The coconut cream, coconut oil, cashew cream and macadamia milk will lock in the moisture, where macademia en brazilian nut oil will strengthen your hair.
The scent, oh guys, it's amazing. This is why I love Lush — their ability to produce the best scents on earth. Candy Rain smells like a creamy caramel milkshake, it definitely reminds me of Yog Nog, it has the same warmth and sweetness. I'm having trouble to describe the scent in the best way I can, words can't do it justice. It's just an amazing, mouth-watering and delicious scent. There's a nutty note to it, which makes the scent even better. It shares its scent with Mrs Whippy Bath Bomb, in case you're wondering. I'm really hoping there will be more products sharing its smell with this creamy, nutty, sweet and slightly spicy scent.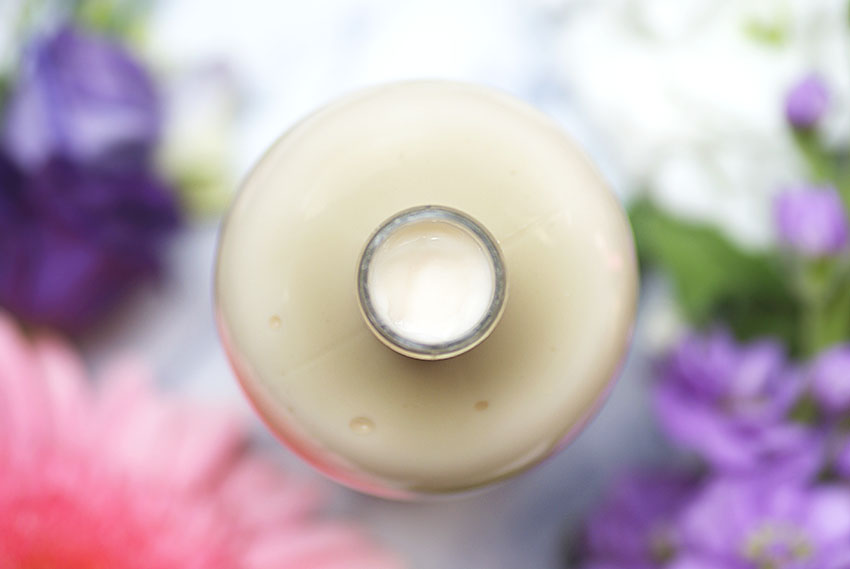 What do I think?
In terms of substance, Candy Rain is thicker than American Cream or Happy Happy Joy Joy. It's a thick and creamy substance, which makes it easy to massage through the hair. When I rinse my hair after a few minutes, I immediately feel a difference — it feels softer, smoother and silkier. When I brush my hair after showering, it's easier to comb through. Normally combing my hair is a bitch, as it tangles very quickly. However, with Candy Rain, I don't have to add a serum or hair oil to my hair.
Perhaps the best thing about Candy Rain is the smell that lingers in my hair. Not for minutes, not for hours — the whole day. I've even read that it lasts for days in people's hair. I wash my hair every day, so I have no clue about that, but if it makes my hair sweet scented throughout the day, I'm happy. With every gust of wind I'm able to detect the scent. Other people can smell it — but not everyone, only when they're in my aura. So, besides the fact that Candy Rain makes my hair feel soft and silky, the scent is also a huge pro for me. I love delicious scents, I prefer to be surrounded by delectable scents all day. So Candy Rain is a match made in heaven for me. Other than the positive effects on my hair, it also has a positive effect on the mind.
So, yeah. I am really, really positive. It's been awhile since I've been this happy with a product. Where I live, in The Netherlands, it's still for sale in the webshop. So now I can recommend Candy Rain to all my friends, without them having to fly to Liverpool. I'll admit that the product isn't cheap, but in my opinion, it is worth every penny. It's also pretty economical, because you only need a little bit of it. It's pretty concentrated. If it were up to me, I'd buy another few liters, just in case it's pulling a Houdini.

Lush Candy Rain Hair Conditioner costs £15.95 (250 grams) (England).

One Response to Review: Lush Candy Rain Hair Conditioner