Review: Lush Lavender Giant Bombshell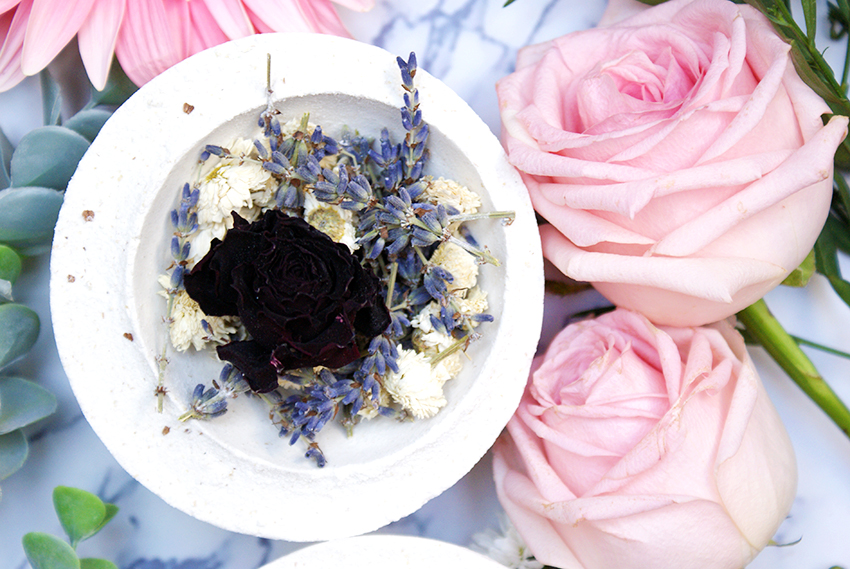 Have you ever seen such a decadent bath bomb like this? Well, I sure haven't. It's stuffed with dried flowers and its calming and soothing scent will send your mind to lavender fields. It's a bit pricey, especially if you use it in once (like I did 😂) but it can also be used twice, as it consists of two halves. I tested this lavender bath bomb for you, and will tell you exactly if it's worth its money.
If you're curious about this bath bomb, then keep on reading.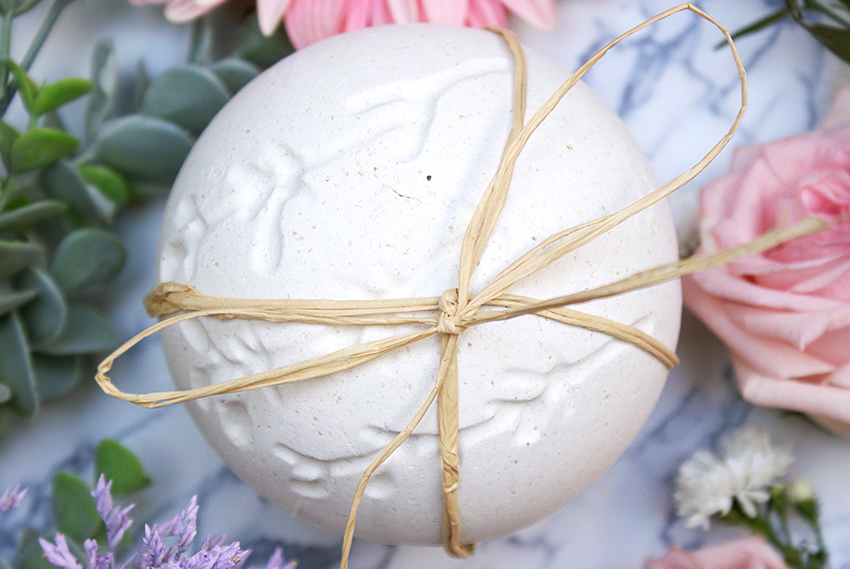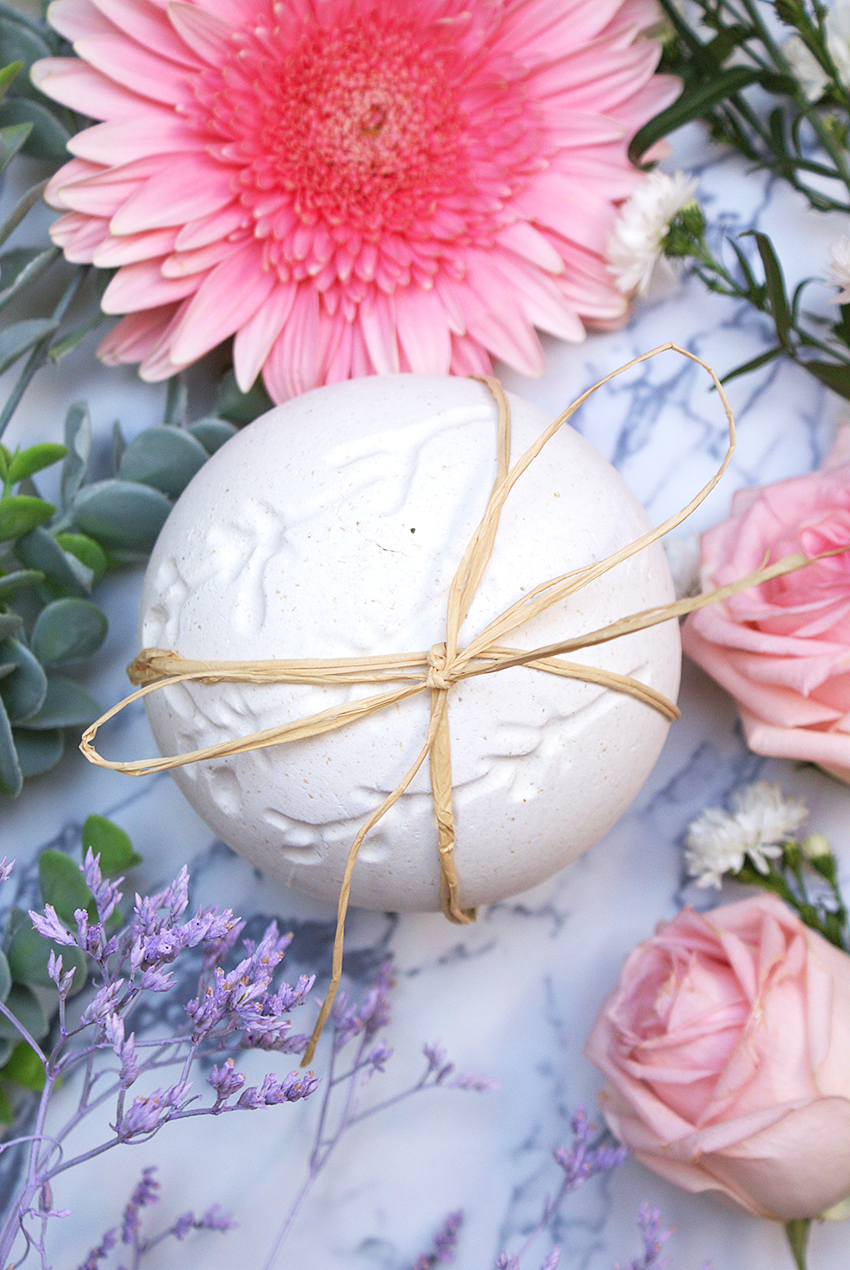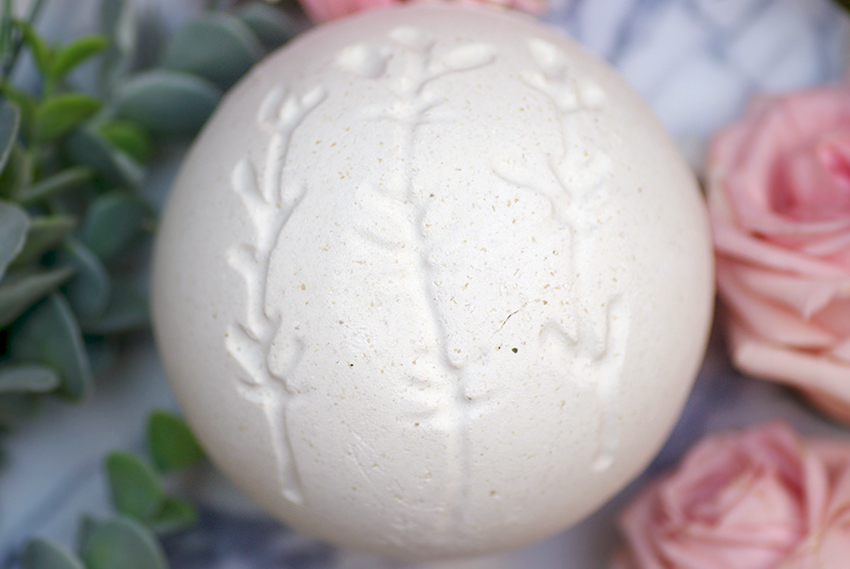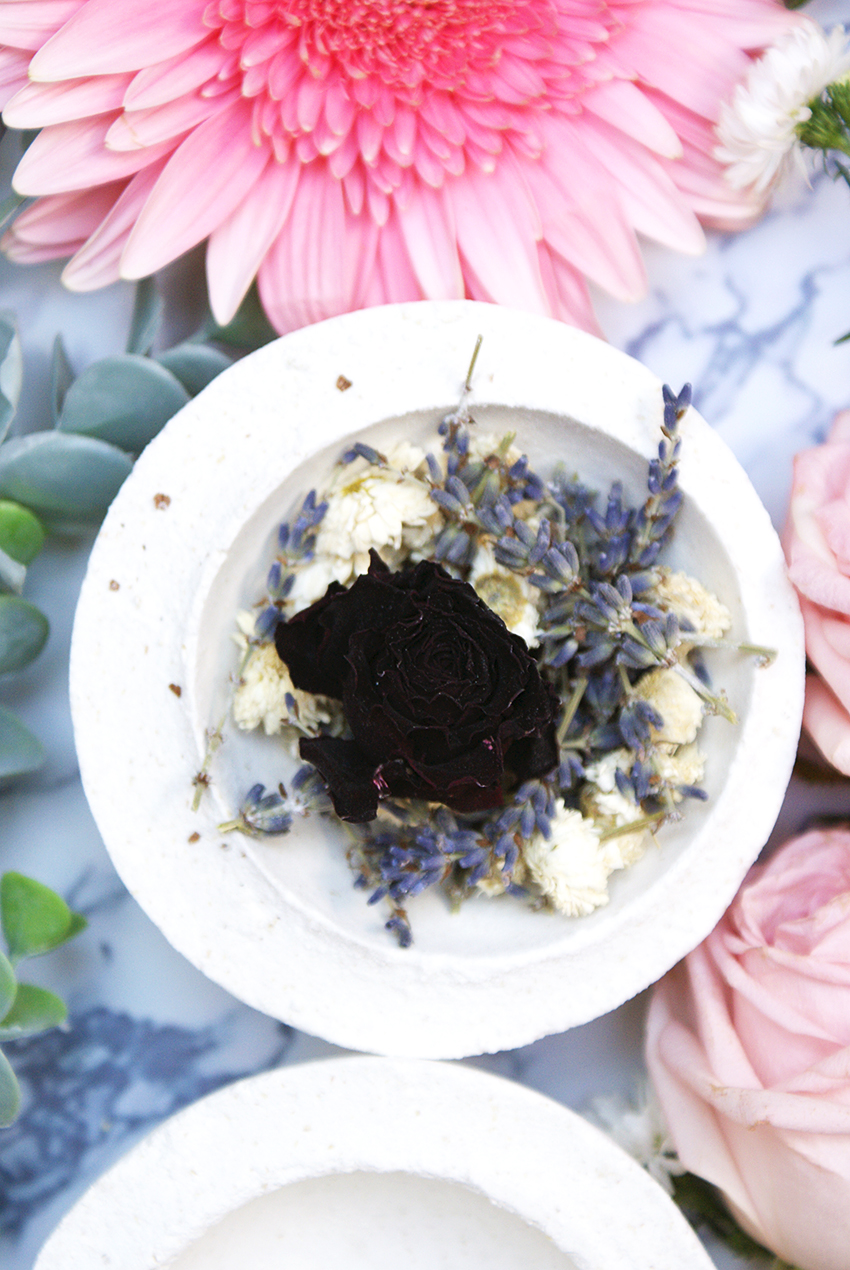 What is it?
Lush Lavender Giant Bombshell costs £14.95 / $14.95 and is part of the temporary Harajuku range, consisting of 54 new, exclusive bath bombs. Sorry for the amount of photos, but if there's such a crazy expensive bath bomb in front of you, you will want to capture it for life. Lavender Giant Bombshell is the most expensive bath bomb from the Harajuku range, better yet, it's the most expensive of the entire Lush range. On the other hand, it's really giant. It consists of two halves, so it makes for two baths. Still not cheap, but believe me, this bath bomb distinguishes itself from other bath bombs.
In terms of shape, it is round, it has no egg shape like Stegosaurus Fun Egg does. There is a ribbon around the egg and when you separate the two halves, you'll see that there are dried flowers inside. It's aesthetically such a gorgeous bath bomb.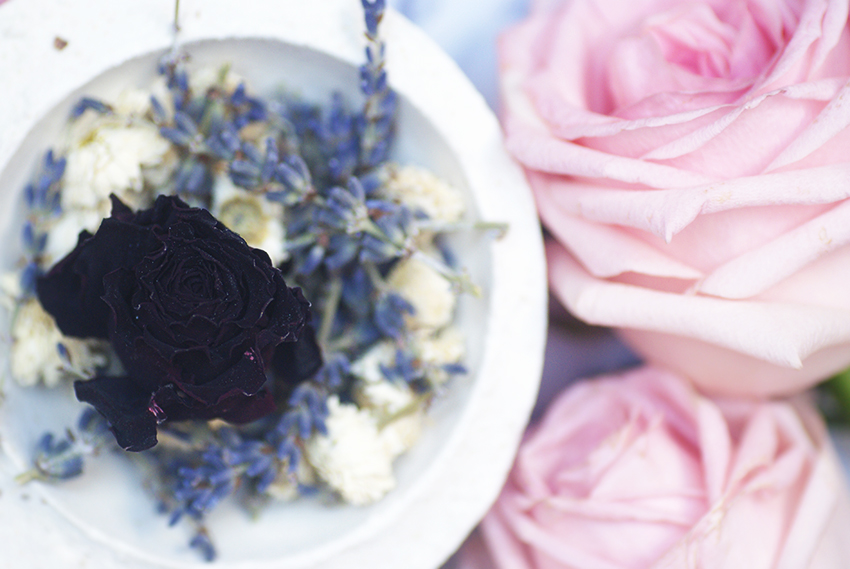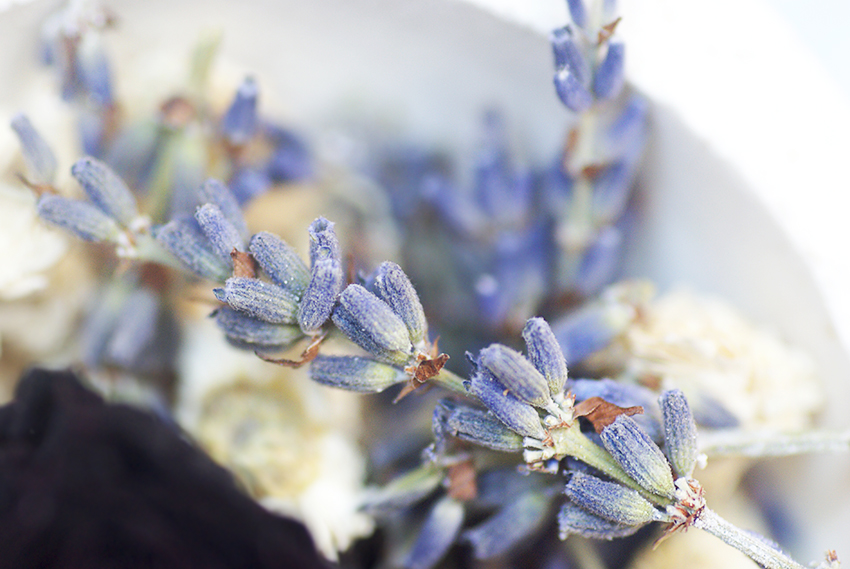 What is inside?
Ingredients: Sodium Bicarbonate, Citric Acid, Oat Flour, Titanium Dioxide, Rose Absolute, Chamomile Blue Oil, Tea Tree Oil, Lavender Oil, Dried Roman Chamomile Flower, Dried Lavender Sprigs, Dried Rose, Water (Aqua), Dipropylene Glycol, *Linalool, Perfume
There are reliefs of lavender on top and the ribbon around it also makes it special. But the most special thing about this bath bomb is its contents — it is well filled with dried flowers like chamomile flowers, lavender and a rose. The bath bomb itself also contains oat flour, rose absolute, chamomile blue oil, tea tree oil and lavender oil. Oat flour has been added to leave a hydrating layer on the skin once in contact with water. It's no surprise, but it smells like lavender. You can also detect the rose, as the lavender-scent is a bit sweeter than normal. It's a great scent, very calming.
Play the videos in 2160p quality and on full screen for the best experience! The first video has been speeded up.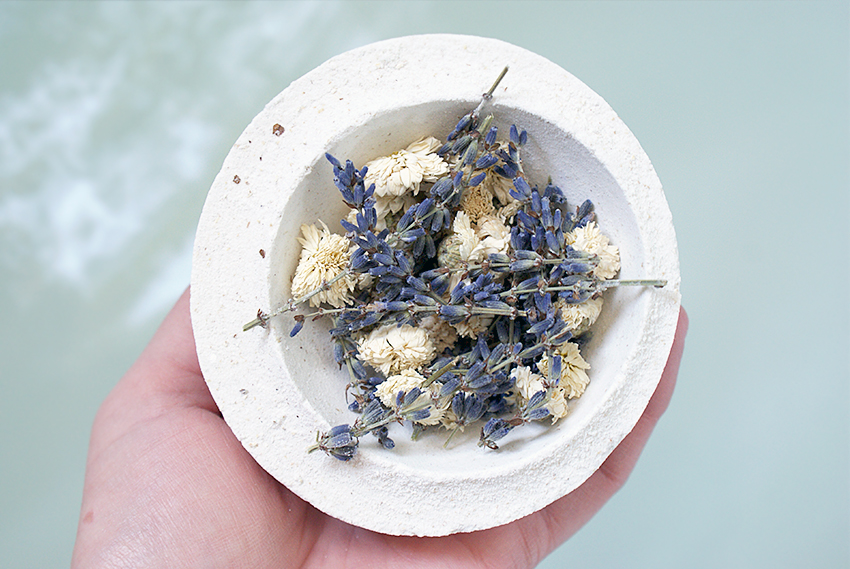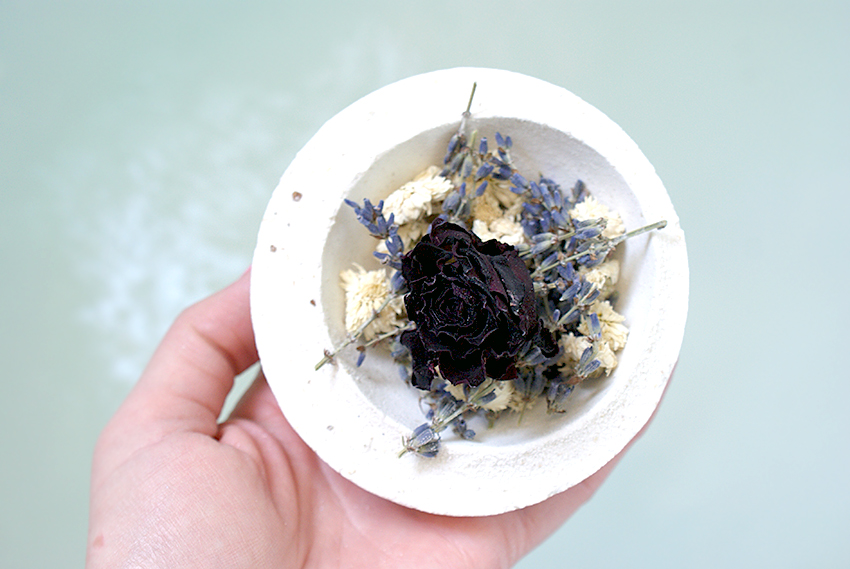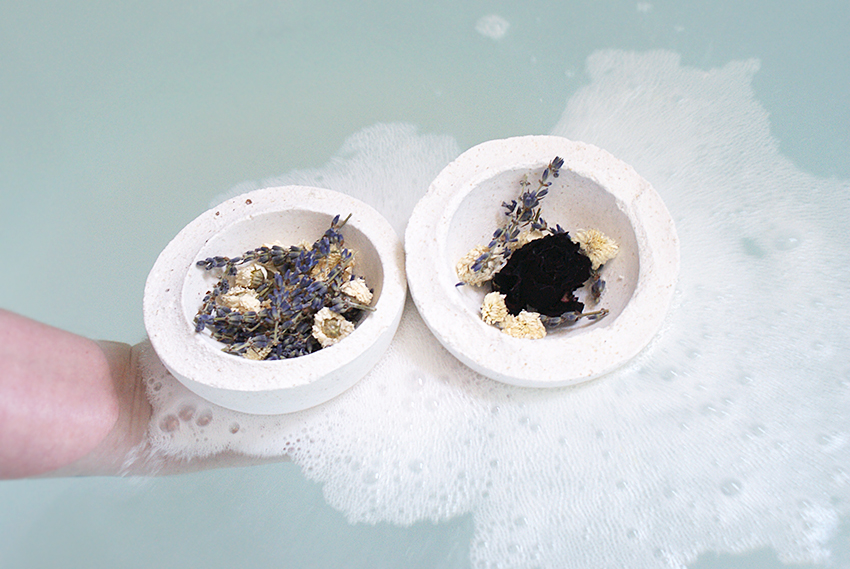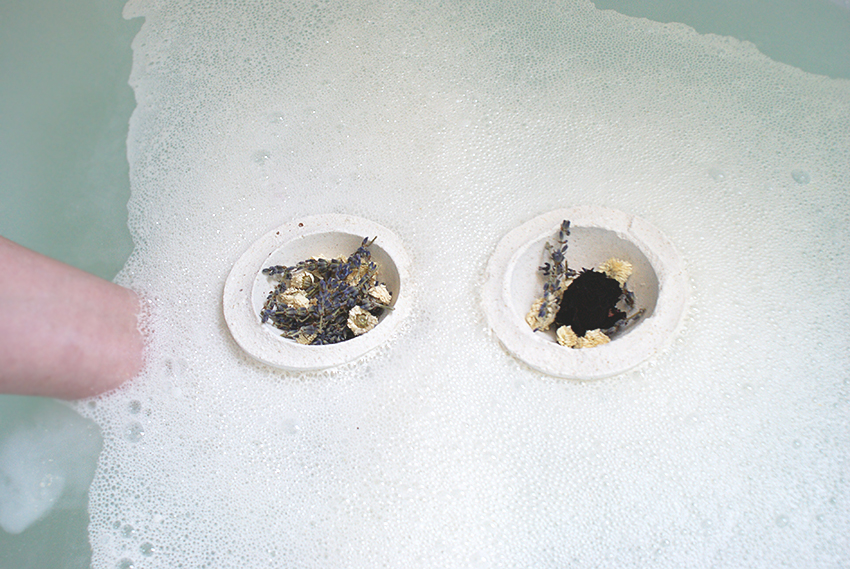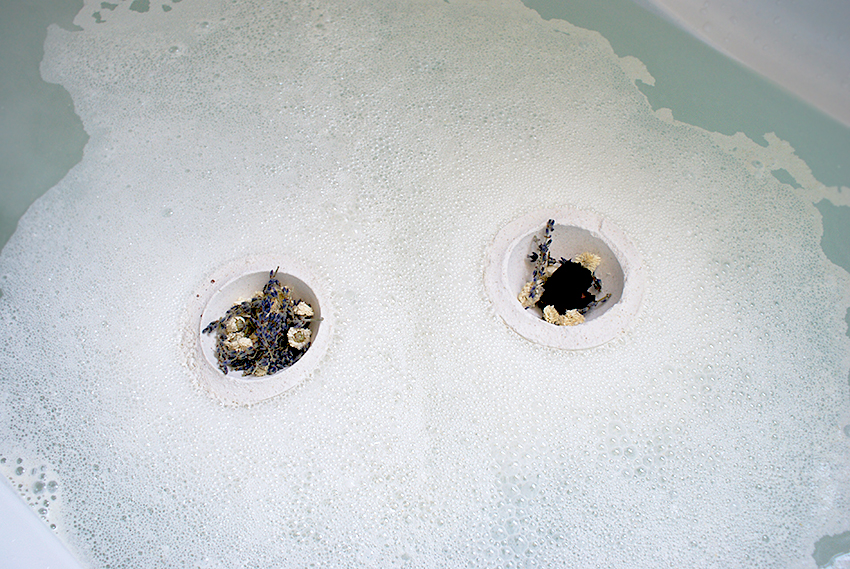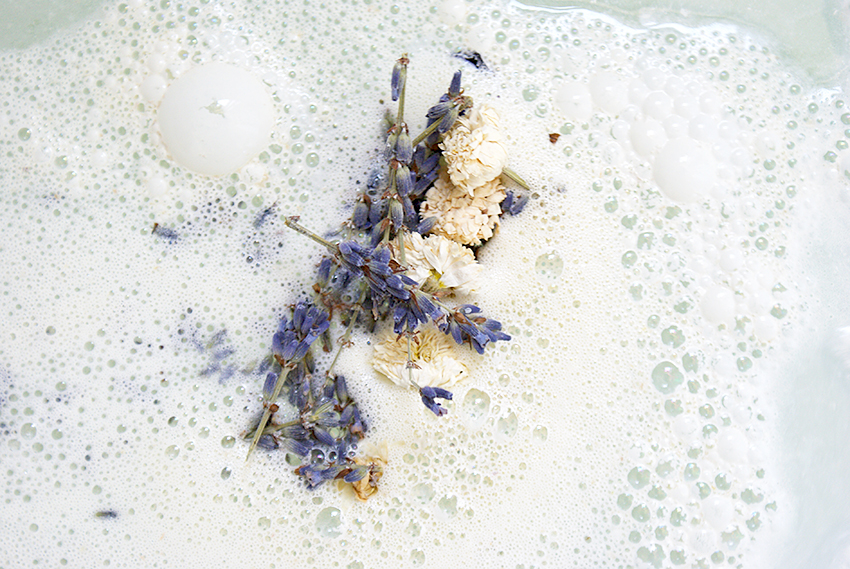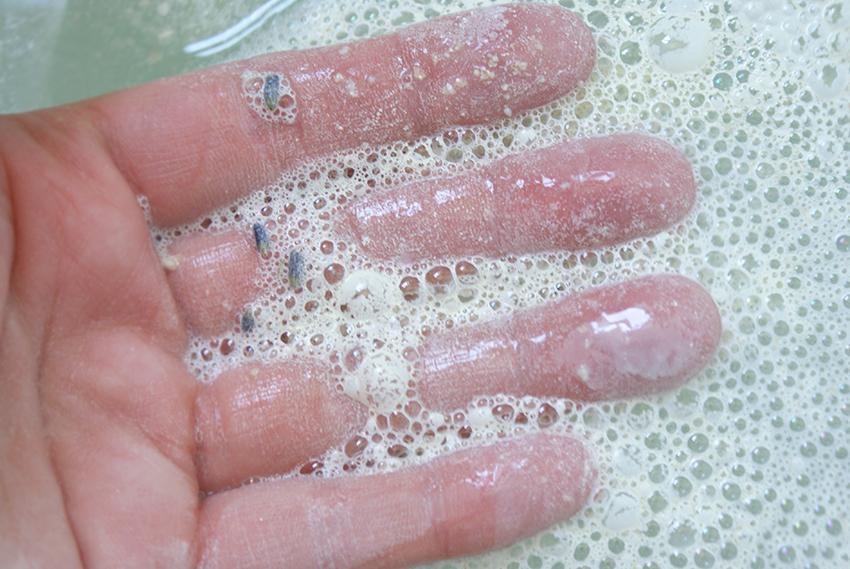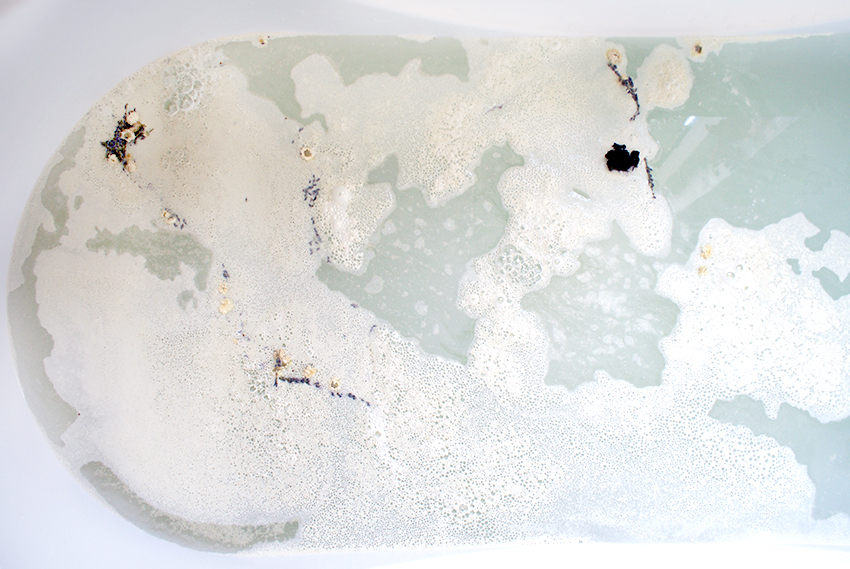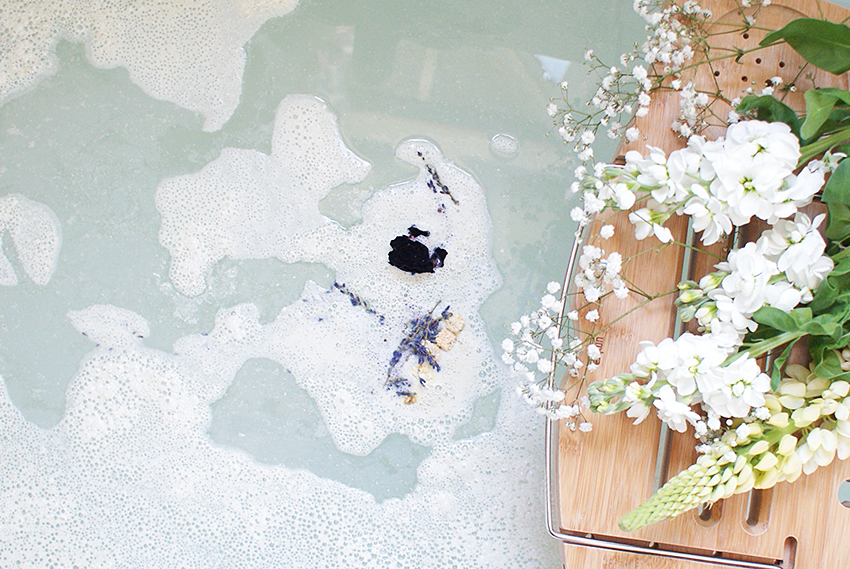 What do I think?
Wow, what a luxury. An amazingly beautiful bath, and that without bright colours! This bath bomb proves that you don't need colors to create beautiful bath art. Upon hitting the water, it starts sending out waves of cream-white foam. The two halves float through the bath separately and wherever they go, they leave a trail of rich foam behind. When they're almost dissolved in the water, the dried petals now float on the surface. The water gets incredibly milky, both under water and on the surface. When I run my fingers through the water, a white layer remains on my skin. The water looks so moisturizing and creamy!
While bathing in this lavender goodness, I'm able to detect the lavender pretty well. It has a great effect on my mind, as lavender always does (for me). The petals are floating on the water and the milky foam layer feels so soft. I've stayed in bath for almost an hour, which is a record for me. I just wanted to take full advantage of it 😂 After bathing I felt more relaxed, my skin was covered in a white layer of oat milk (that I had to rinse off in the shower though because I didn't want to spook anyone) and my skin felt super soft. I felt so decadent — like Cleopatra in a milk bath, but even better, because I also had dried flowers 😆
Do I think it's worth it's price? Well, if you'd use both halves separately, then yes. One halve is more than enough for one bath, the whole bombshell is a LOT for one bath. I purely did it for the photos and videos 😂 Oh the blogger life. But if you'd use the whole thing, then yes, it's a lot of money. But I'd suggest you use it on two occasions. Treat yo self!

Lush Lavender Giant Bombshell costs £14.95 (England) / $14.95 (USA).