Review: Lush Happy Hippy shower gel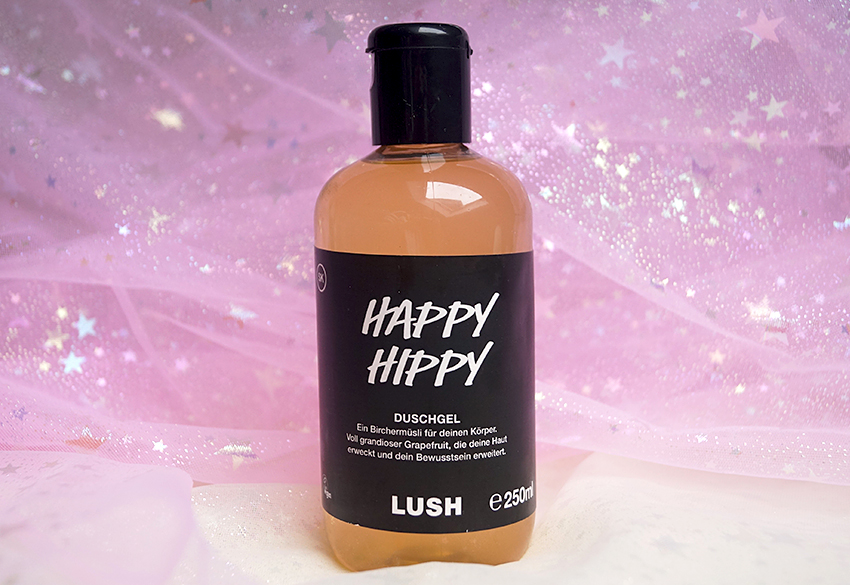 I love zesty and citrusy shower gels, because they do an amazing job at waking me up in the morning. There's nothing like a good, zesty scent penetrating your nose and giving you a good wakeup call. It's been years since I had this shower gel in my shower, but when I saw it in the German sale, I had to grab a bottle. And boy, I do not regret it!
If you're curious about this product, make sure you keep on reading!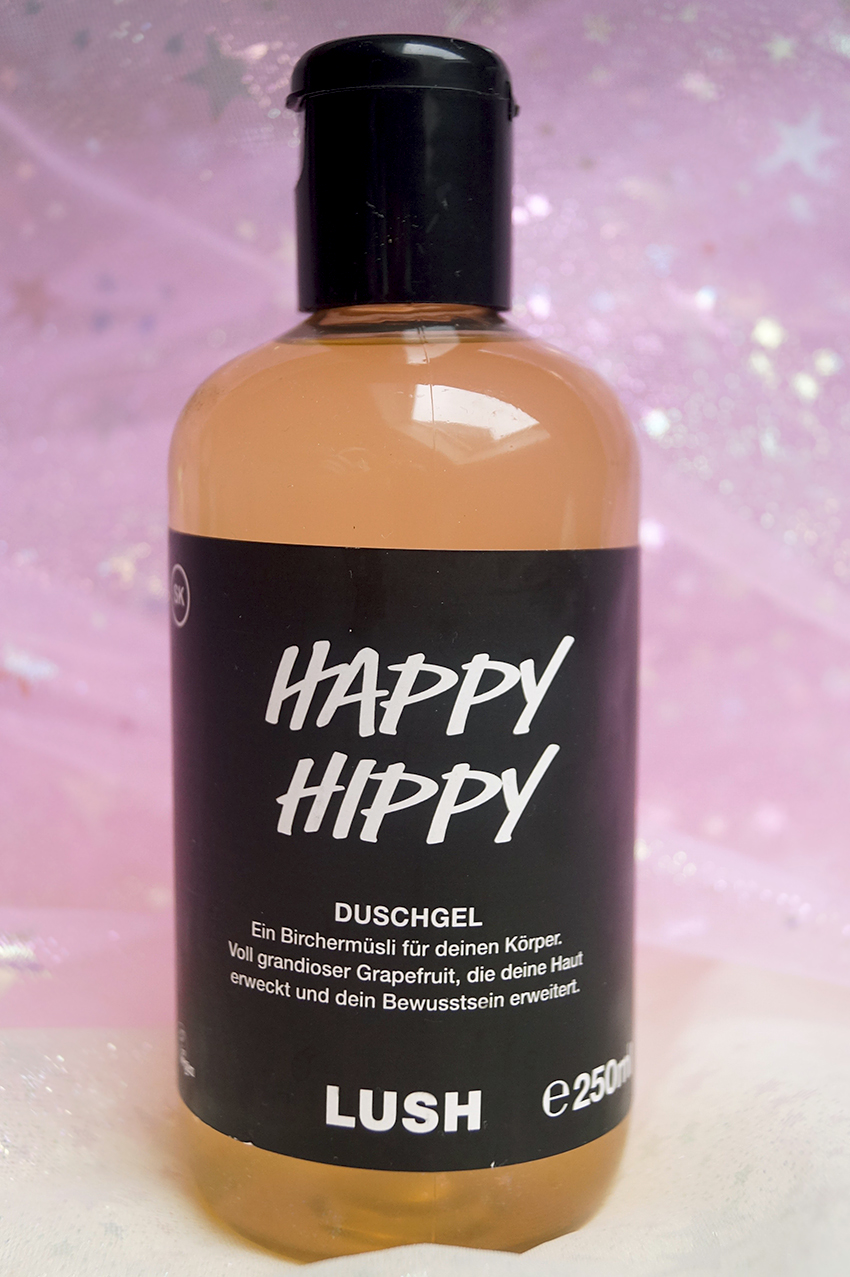 What is it?
Lush Happy Hippy Shower Gel costs £12.00 / $22.95 / €16.00 (250g) and is part of the main range since 2005. It's also available in 100g, 500g and 1 kilos. It's part of the main range, and I seriously hope they'll never discontinue it. Surprisingly, there aren't a lot of products with this scent. There's the naked shower gel, but they discontinued all of the naked shower gels somehow. It's a shame, because despite the overload of citrus scents in the Lush products range, this one truly jumps out.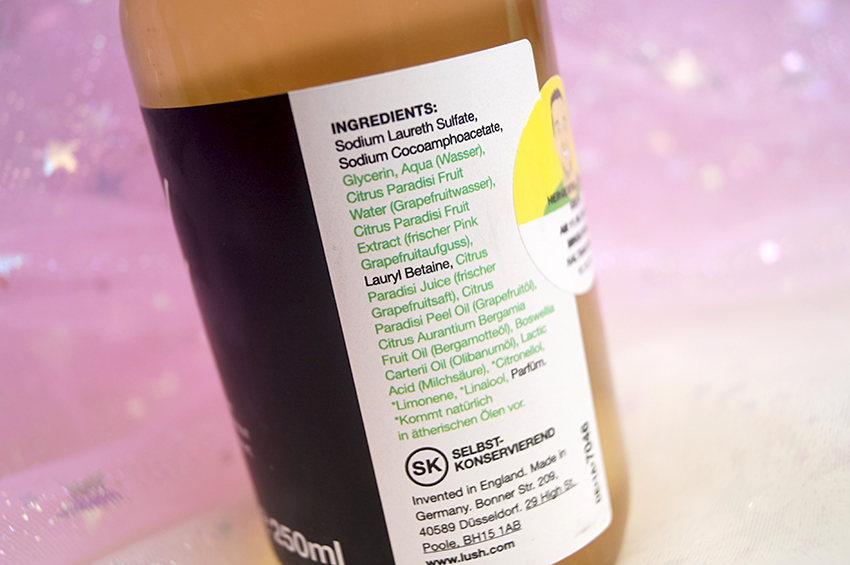 What's inside?
Ingredients: Sodium Laureth Sulfate, Sodium Cocoamphoacetate, Glycerine, Water (Aqua), Grapefruit Water, Fresh Pink Grapefruit infusion, Lauryl Betaine, Fresh Grapefruit Juice, Grapefruit Oil, Bergamot Oil, Olibanum Oil, Lactic Acid, *Citronellol, *Limonene, *Linalool, Perfume
Happy Hippy contains grapefruit water, grapefruit infusion, grapefruit juice, grapefruit oil, bergamot and olibanum. Well shit, that's a lot of grapefruit. Dare I say grapefruit lovers better skip this shower gel? Grapefruit is an amazing ingredient though. It's antiseptic and antibacterial, and it's great for cleansing and toning the skin. Bergamot is also a zesty refresher, and olibanum is both citrusy and resinous.
Scent
The scent is amazing. End of story. I wouldn't say I'm a HUGE citrus scents lover per se, but this one stole my heart. It's, of course, a lot of grapefruits, but there's such a cheerful and uplifting note to it, that you can't possibly hate it. Unless you're dead inside. It's a juicy, mouthwatering and happy scent. Very zesty and citrusy, but not straight up lemons. The scent fully comes alive in the shower, which makes it even smell better than straight from the bottle. The grapefruit is present, but not too overpowering. The olibanum gives it a slight resinous background.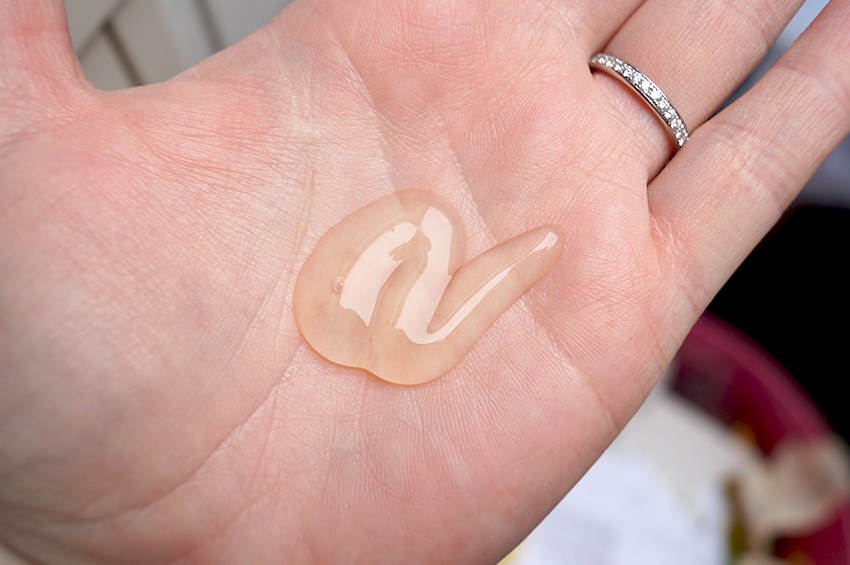 What do I think?
To give it a good test, I used this shower gel in the morning, when I was feeling particularly sleepy and drowsy. (Just kidding, I feel like this every morning) Normally I can enjoy scents — but their "effect" rarely applies to me or my mood, but with Happy Hippy I really felt cheerful, smelling this scent all around me. I still need a few cups of coffee to wake me up, but it's doing a pretty damn good job at awakening my senses and boosting my mood.
What strikes me is that the texture of the shower gel is very jelly, as you can see above. It's thicker than other shower gels, but I actually don't mind — it seems more economical in use. Just a little drizzle is enough to wake me up and to get me up and going. Since I finished my bottle of Slammer, Happy Hippy is a great replacement. It also leaves my skin clean and soft, and I can smell the scent lingering on my skin for hours. I'm in love with this shower gel, and if I were you, I'd definitely give it a chance. For me, it's become indispensable.
If you have a positive (or negative) experience with this product, feel free to share them in the comments!

Lush Happy Hippy Shower Gel costs £12.00 (England) / $22.95 (USA) / €16,00 (The Netherlands)

One Response to Review: Lush Happy Hippy shower gel