Review: Lush Roar Bath Bomb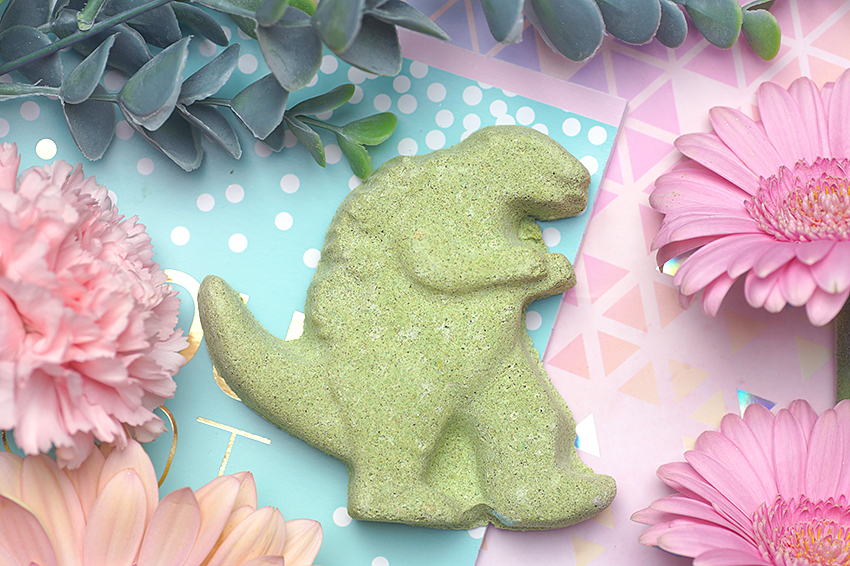 Today it's the turn of the last Japan exclusive – Roar. Roar is a green bath bomb shaped like a dinosaur, in case you've.. missed it. I love dinosaurs, so if I wouldn't have won this one, I'd definitely buy it. Also, because I've had three Japan exclusives in the past three days, the urge to go to the Harajuku store in Japan has become even greater. I'm so curious to the rest of the Japan exclusives. Let's hope that one day, I can plan a trip to Japan. That would be so awesome! But first things first — let's toss this green monster into the tub and find out if he can swim.
If you're curious about this bath bomb, then keep on reading!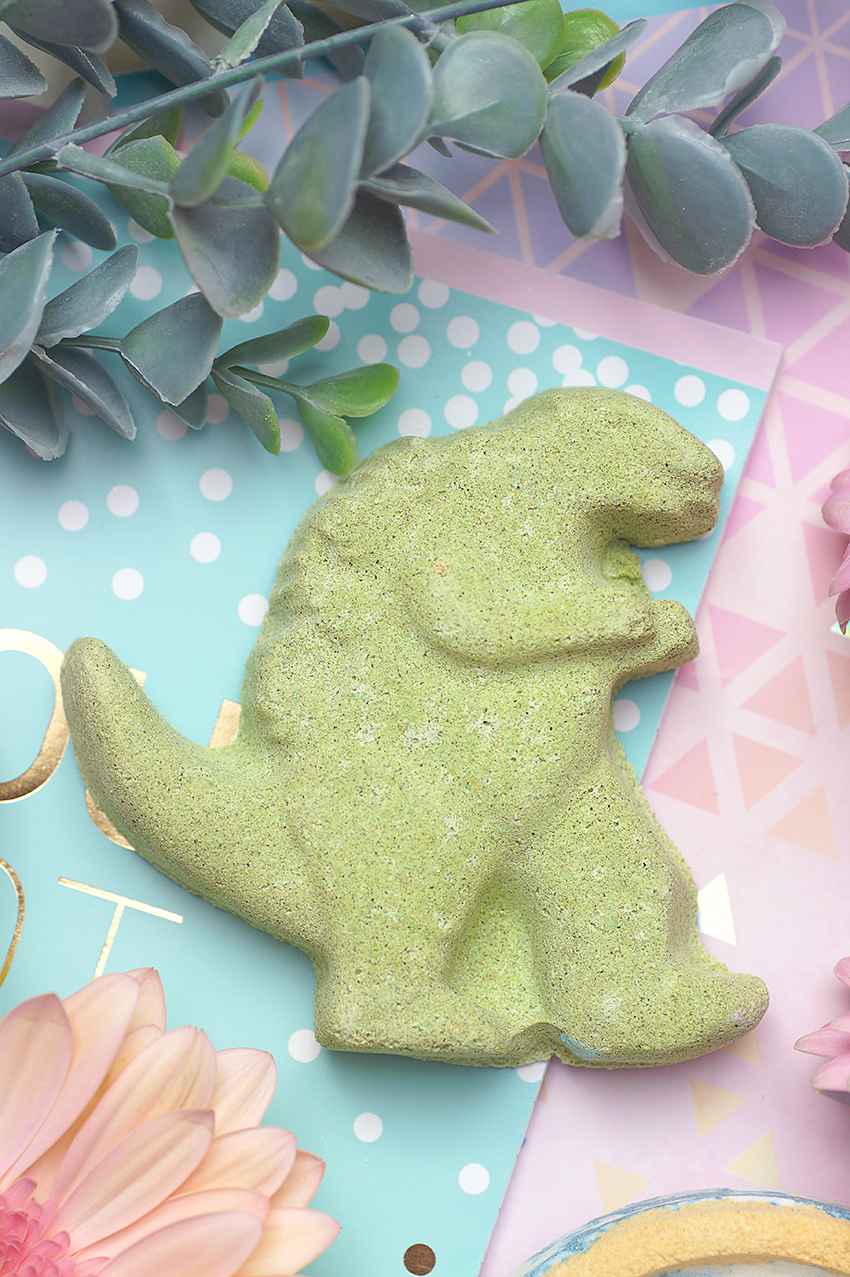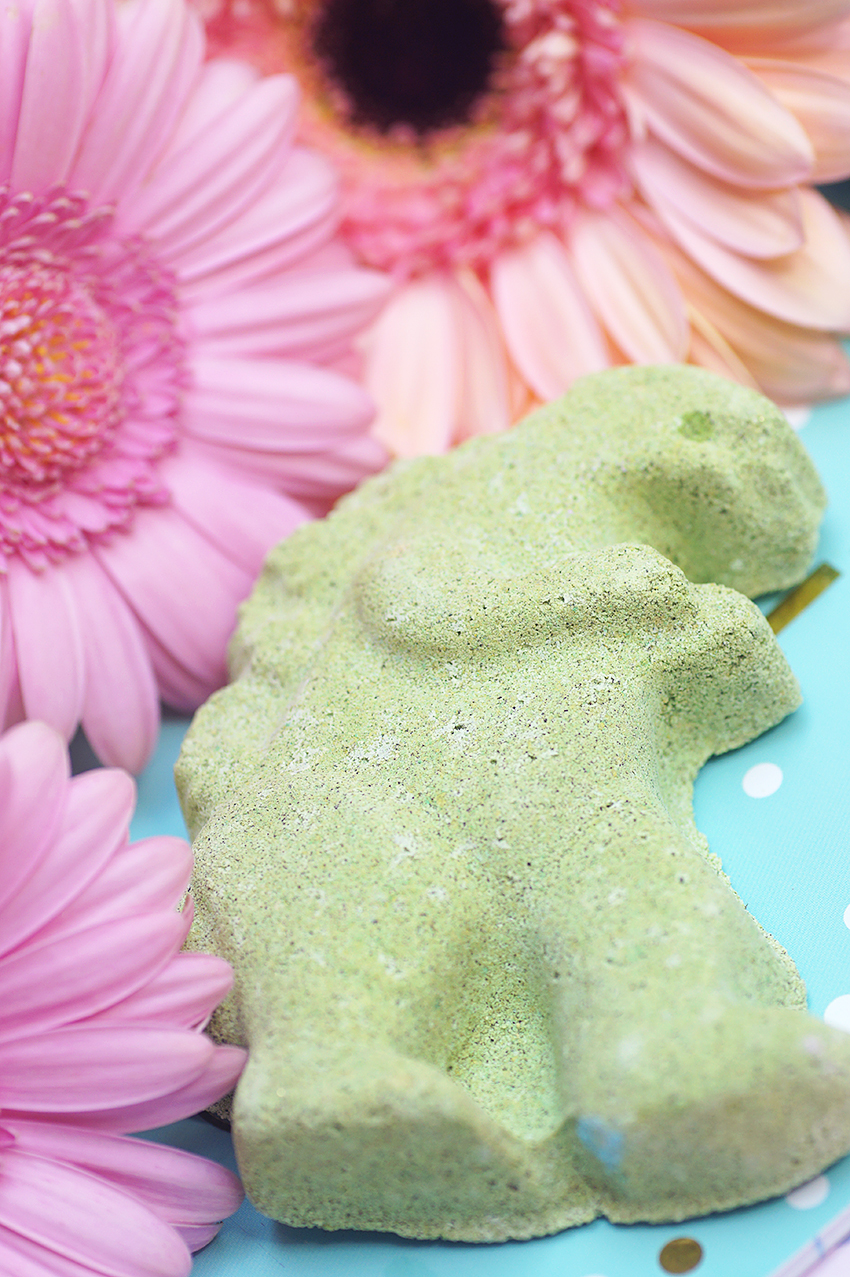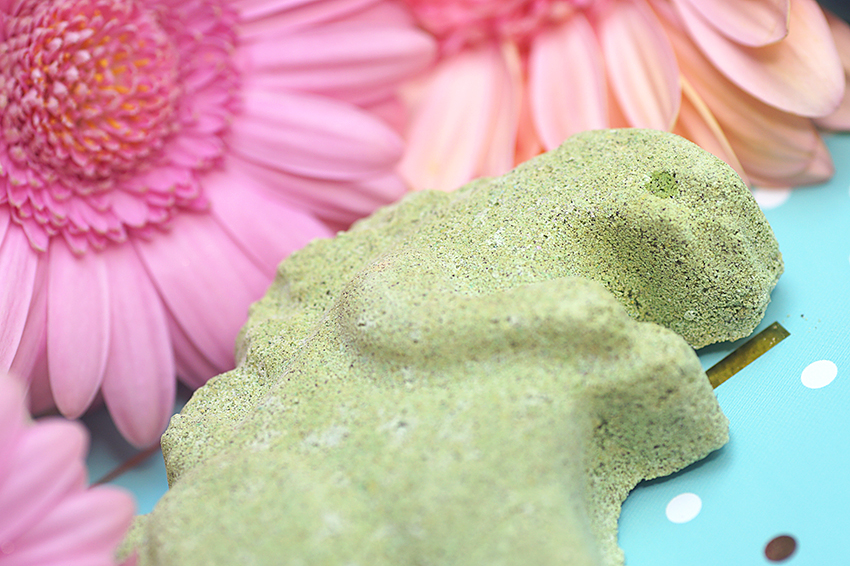 What is it?
Ingredients: Sodium Bicarbonate, Citric Acid, Green Tea Powder (Camellia sinensis), Peppermint Oil (Mentha piperita), Water (Aqua), Dipropylene Glycol, Perfume, Colour 47005, Colour 19140, Colour 42090
Lush Roar Bath Bomb is an exclusive bath bomb that you can only buy in the Harajuku store in Japan. It's one of the 89 bath bombs launched earlier this year, in honor of Lush their 30th anniversary. (Founded in 1989, hence 89 bath bombs) Roar is a green dinosaur, so kawaii. My 2 year-old nephew would go crazy if he saw this one, he loves dinosaurs as well. Roar contains green tea, which is antibacterial, but also anti-inflammatory and antioxidant. Peppermint oil stimulates sensory nerve endings, which ensures a cooling effect.
Before I saw the ingredients, I couldn't determine what the scent exactly was. Because of all the testing I do for my blog, over time I've learnt to detect scents from products and often I can guess what ingredients a product has. But with Roar, I had no clue what was inside. When I saw that there's green tea in it, I wasn't suprised. Not a lot of bath bombs contain green tea, and green tea smells herbal. It's also a bit sweet, and it has a soft and gentle scent. The peppermint oil gives the scent a minty freshness, which makes the scent even better.
Play the video in 2160p quality and on full screen for the best experience! The video has been speeded up.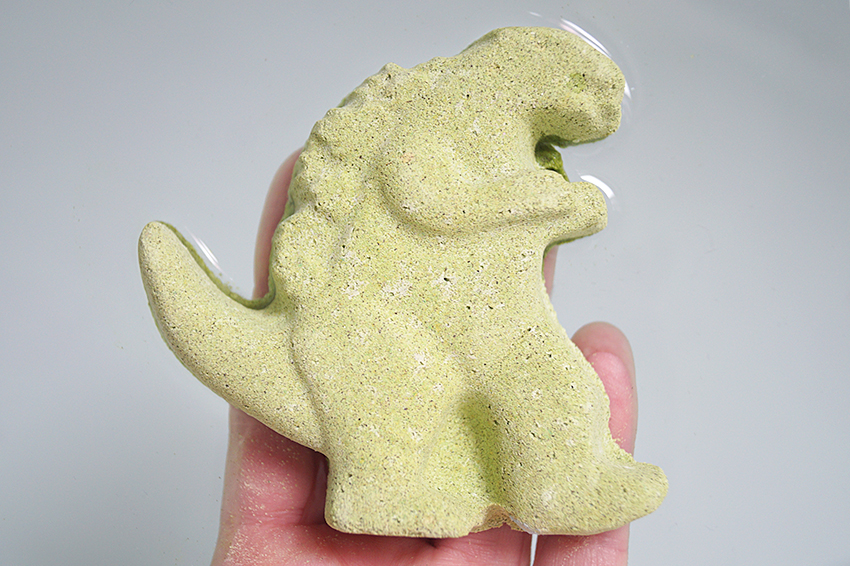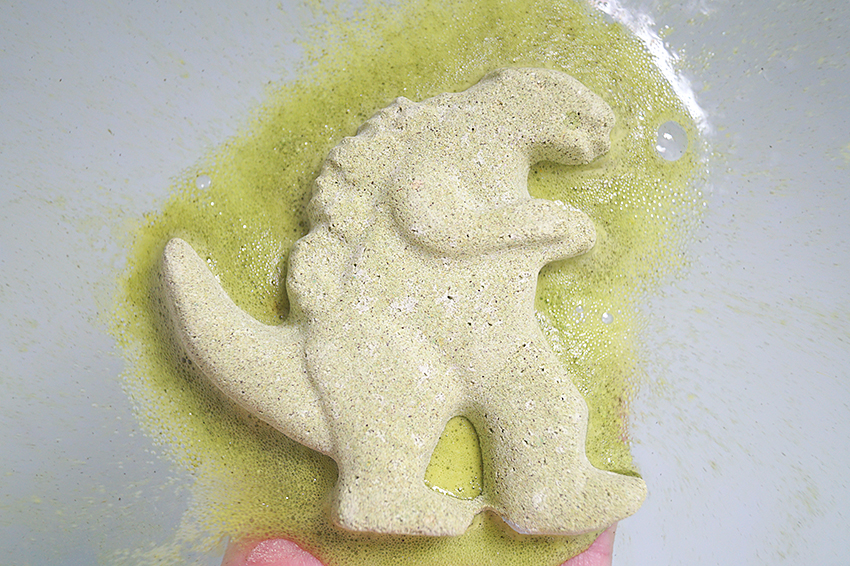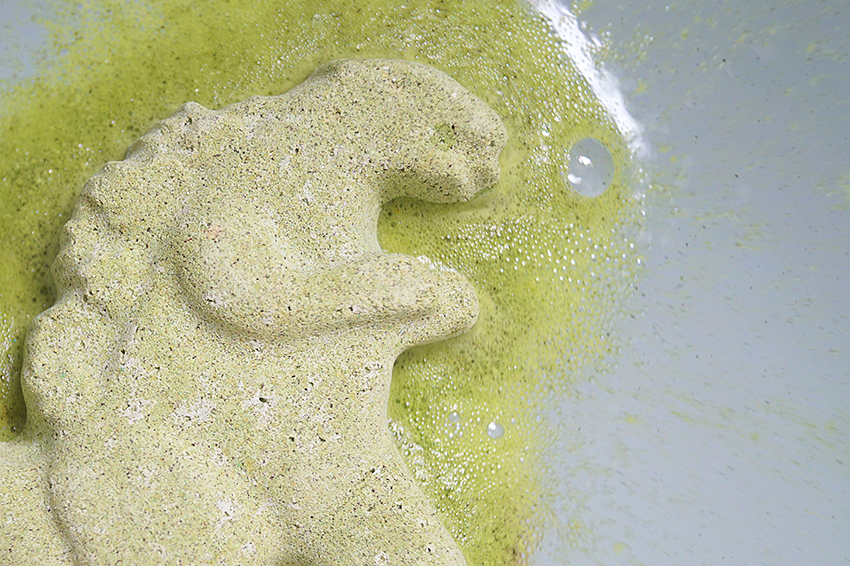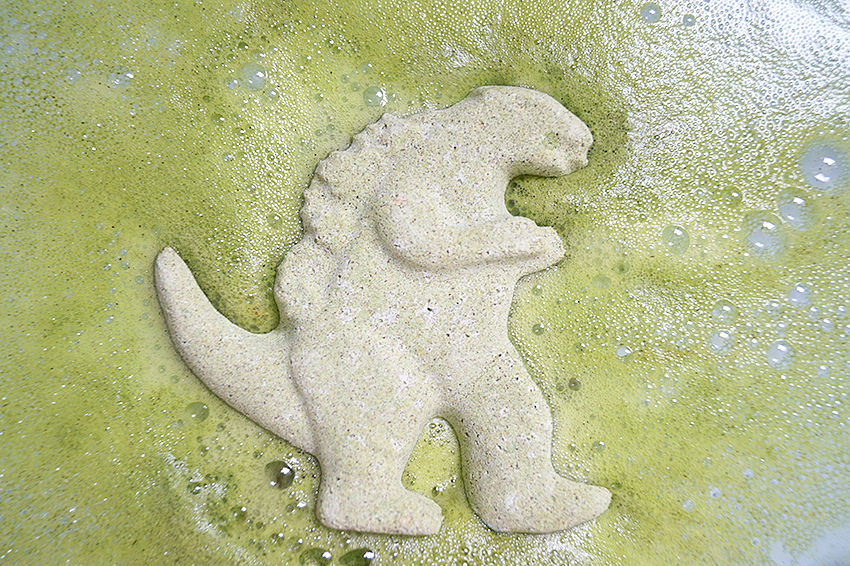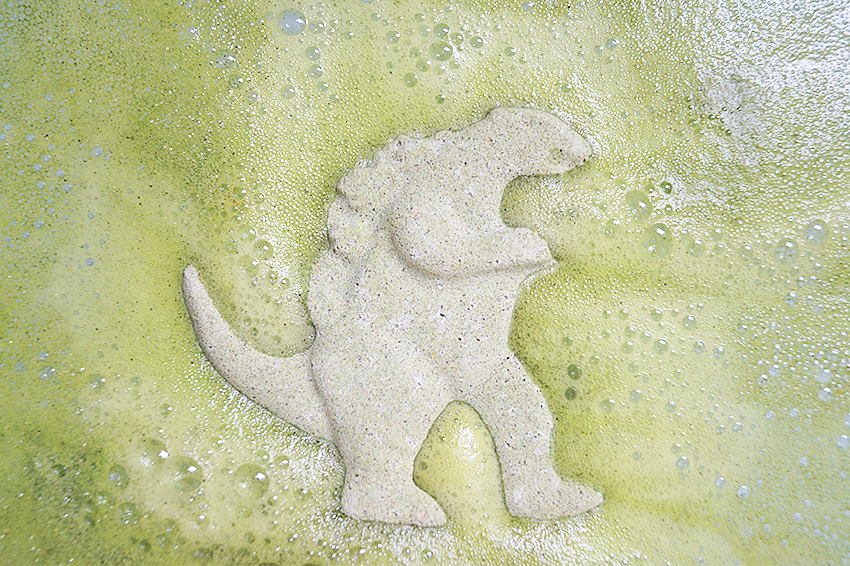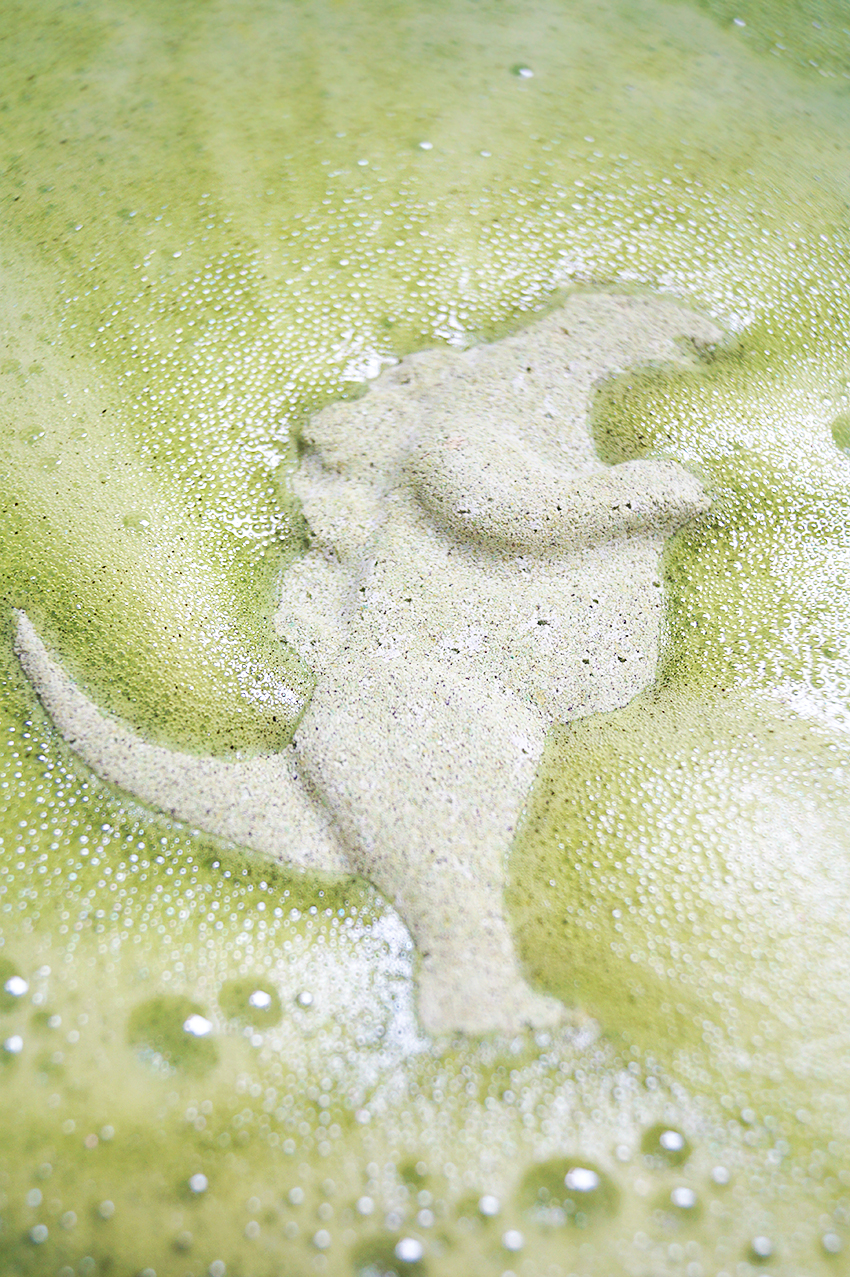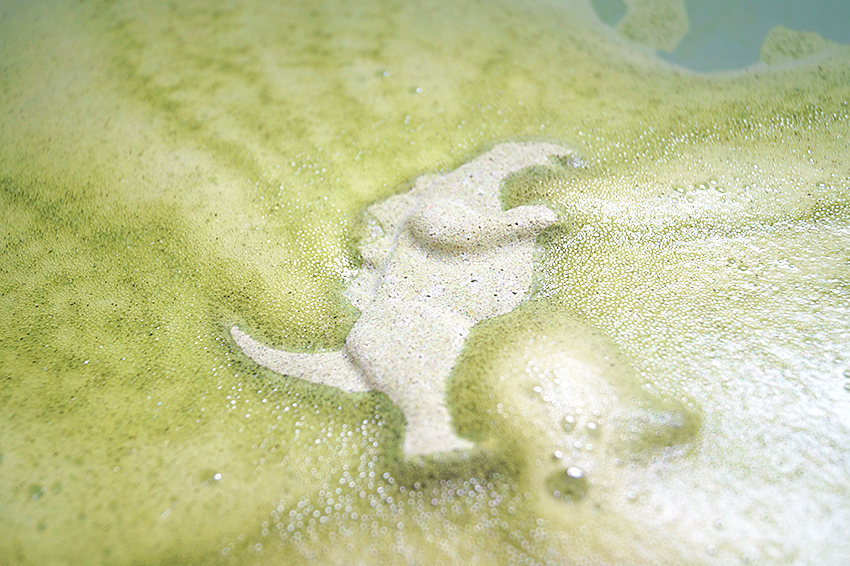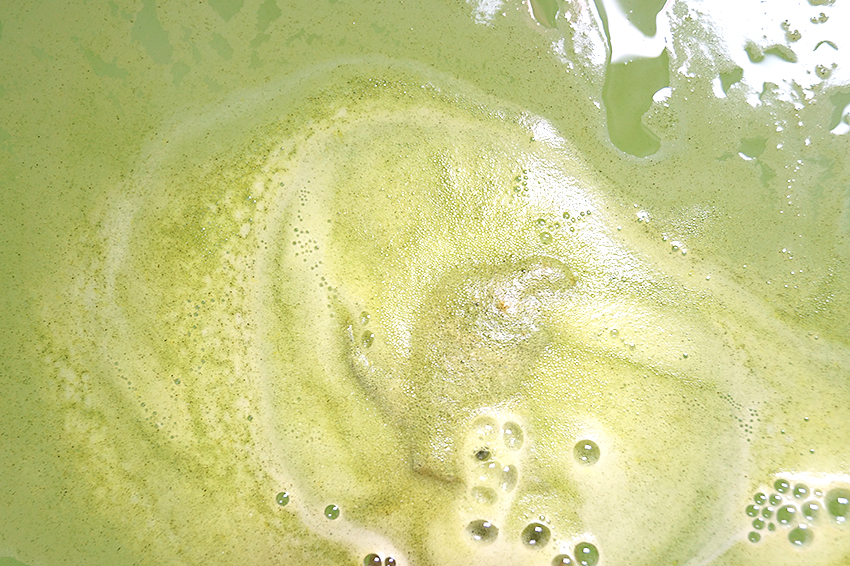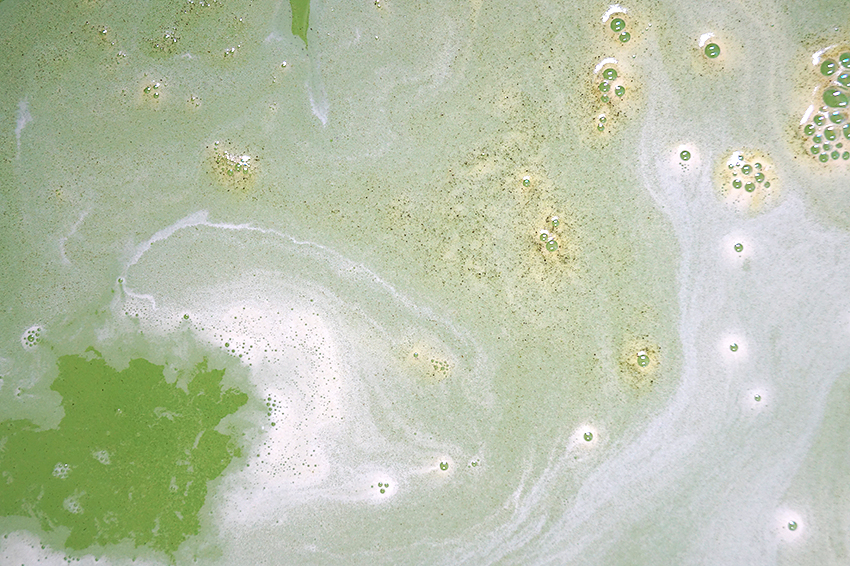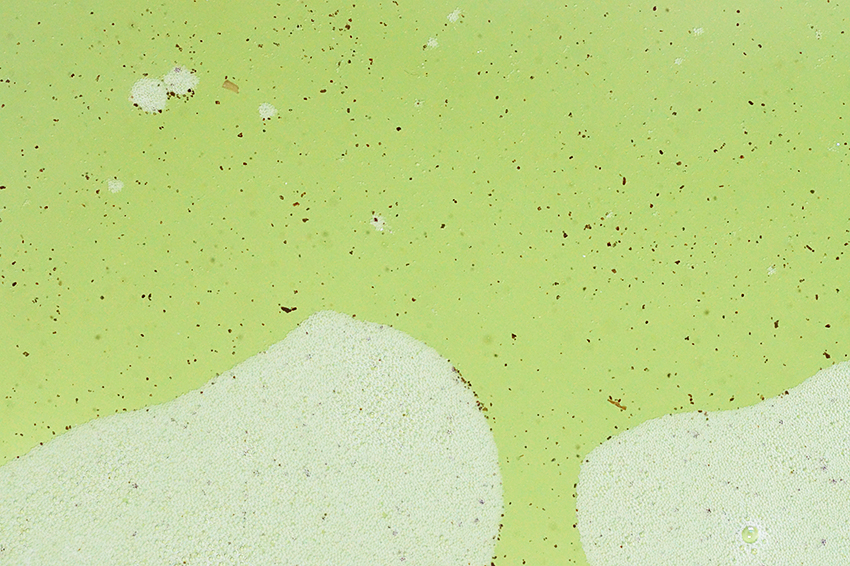 Mijn ervaring
When I put Roar into the water, he furiously starts spitting green colors in all directions. Talking about an evil Godzilla! I don't fear him though, because he immediately sinks to the bottom of the tub. From there, he releases quite some green colors, transforming the water into a neon green shade. In terms of bath art this is not the best I've had, but it's certainly not bad either. It's too bad that I'm not able to pick up the lovely scent while bathing. There's small, black dots in the water, I'm guessing it's from the tea. Here you can see it better, when it's all at the bottom of the tub.
Bathing in neon green water is something that will never get boring. Nothing beats pink waters, but green definitely has something cool as well. My skin felt softer afterwards, but the scent was nowhere to be found. It was a pleasure bathing with this bath bomb, and I think it would make a great bath bomb for kids as well. The shape, the color, the gentle scent — perfect for little ones. Roar costs ¥ 760 in Japan, which is roughly over 7 dollars. Let's hope this Godzilla will come to Europe one day — not to destroy buildings, but to take a nice dip in my tub.

Lush Roar Bath Bomb is only available in the Harajuku store in Japan.

2 Responses to Review: Lush Roar Bath Bomb