Review: Lush Cheery Christmas Bath Bomb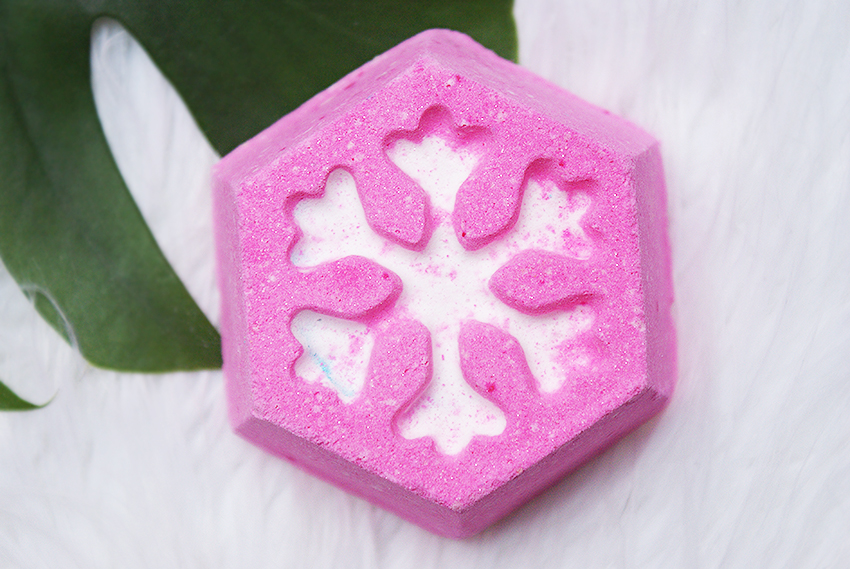 Although it sometimes bums me out if Lush discontinues some of their Christmas products #BringBackHotToddy), I'm also happy that new products are being released. Nothing is as fun as testing out new Lush products. Cheery Christmas made its entrance this year. With its bright pink color, hexagonal prism-shaped and beautiful snowflake carved into the top, it immediately caught my attention. Besides, it's pink. That alone is reason to buy it.
If you're curious about this bath bomb, then keep on reading!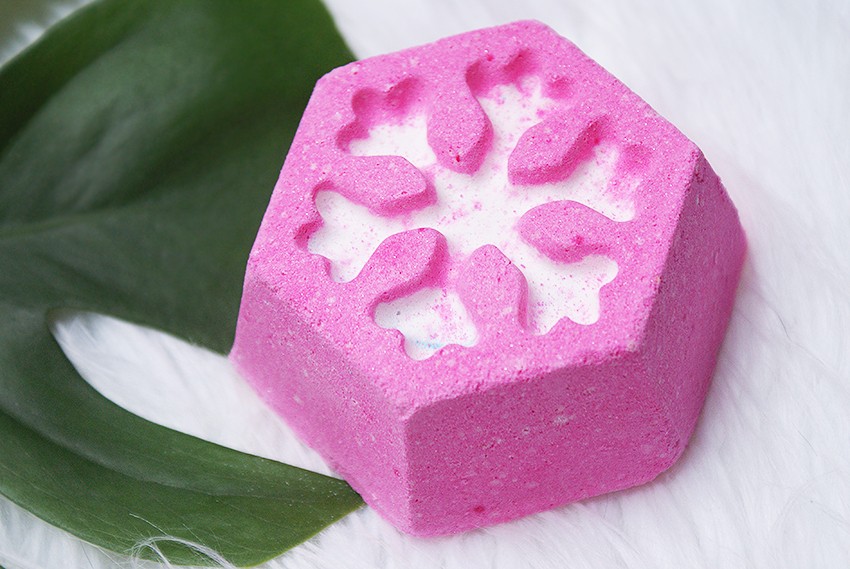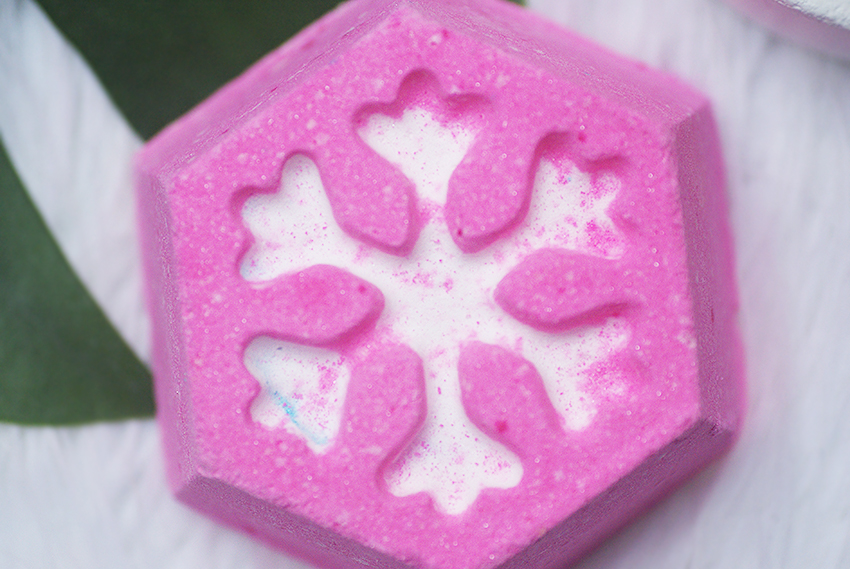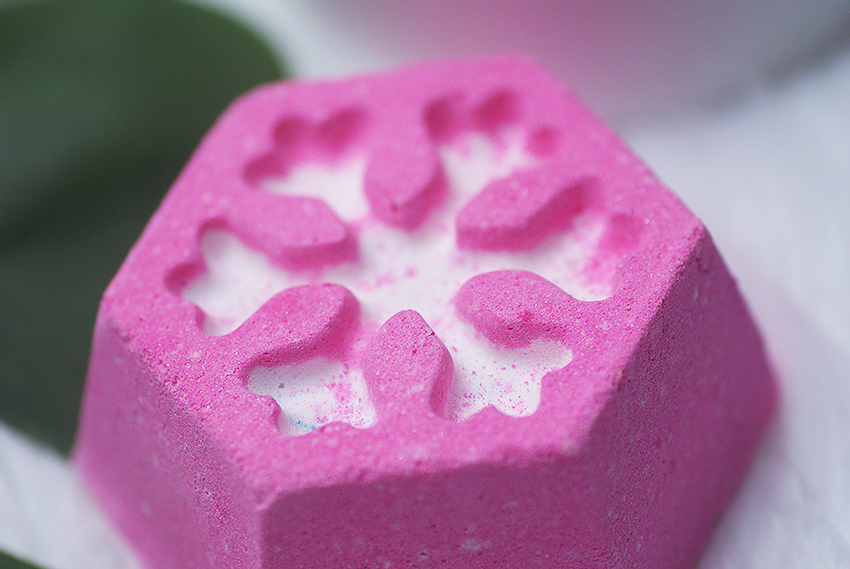 Ingredients: Sodium Bicarbonate, Citric Acid, Sicilian Lemon Oil, Buchu Oil, Cream of Tartar, Water (Aqua), Titanium Dioxide, Cornstarch, Sodium Coco Sulfate, Propylene Glycol, Dipropylene Glycol, Disodium Lauryl Sulfosuccinate, Cocamidopropyl Betaine, Synthetic Fluorphlogopite, Tin Oxide, *Citral, *Limonene, Perfume, Colour 45410, Colour 42090:2, Colour 42090, Colour 77491, Colour 15850:1, Colour 45410:1
Lush Cheery Christmas Bath Bomb costs £3.95 and this will not come as a surprise to you, but it is part of the Christmas range. Away with the round bath bombs, this one has the shape of a hexagon. It's a fruity bath bomb that contains a combination of Sicilian lemon oil and buchu oil. Even though I can clearly smell the lemon, there's also a fruity note to it. Blackcurrant, to be precisely. Nonetheless it's a great scent, suitable for all seasons.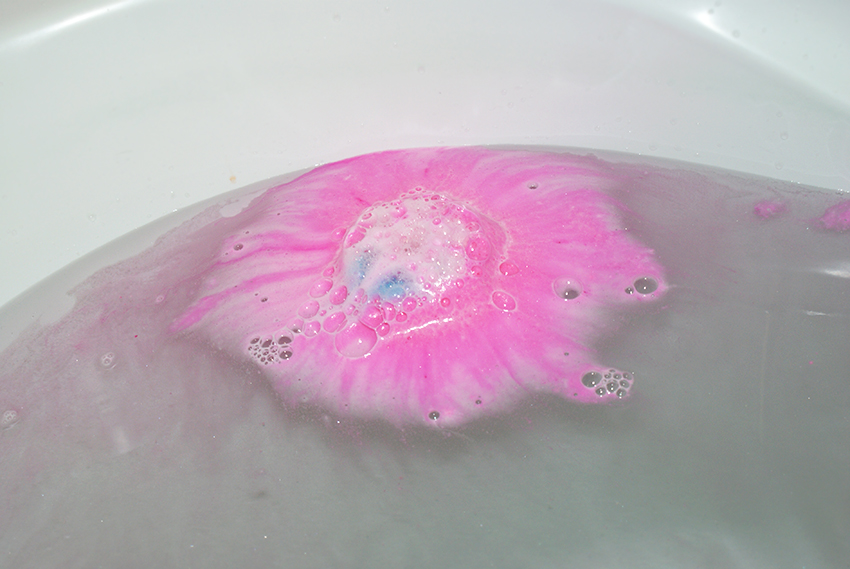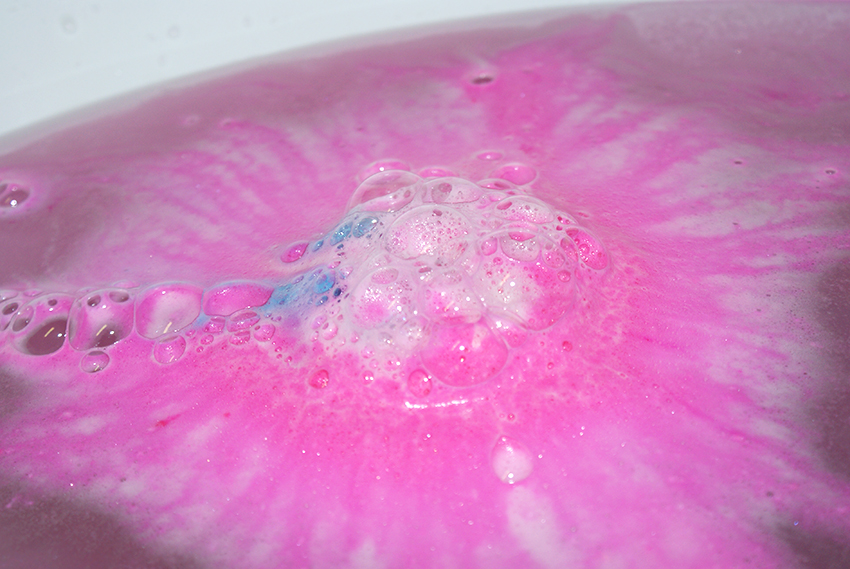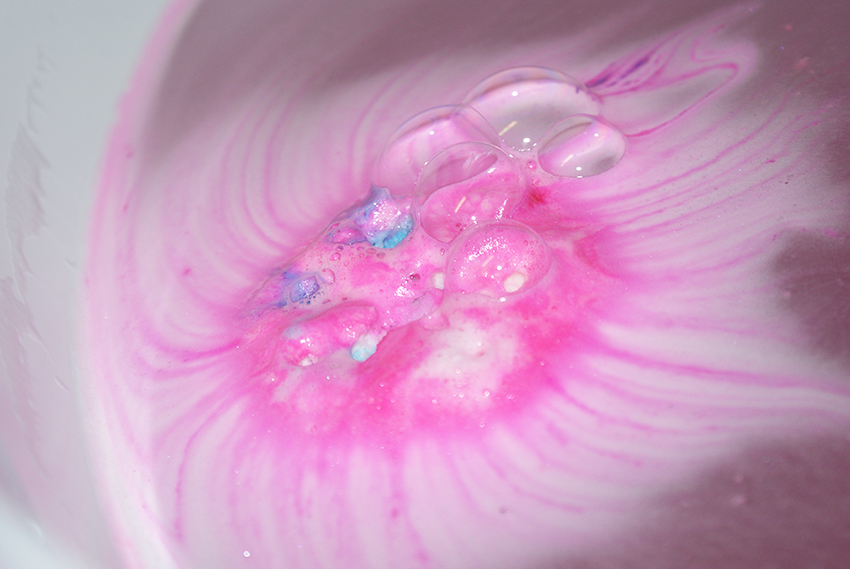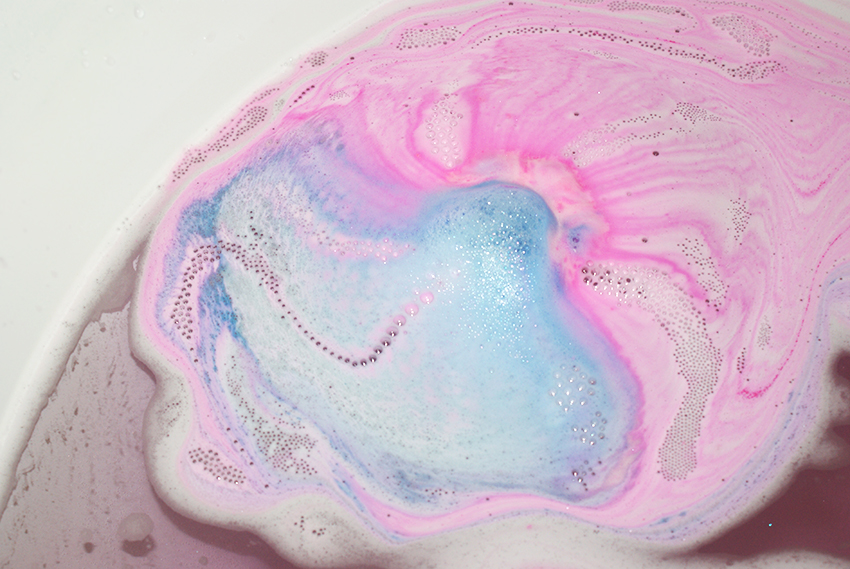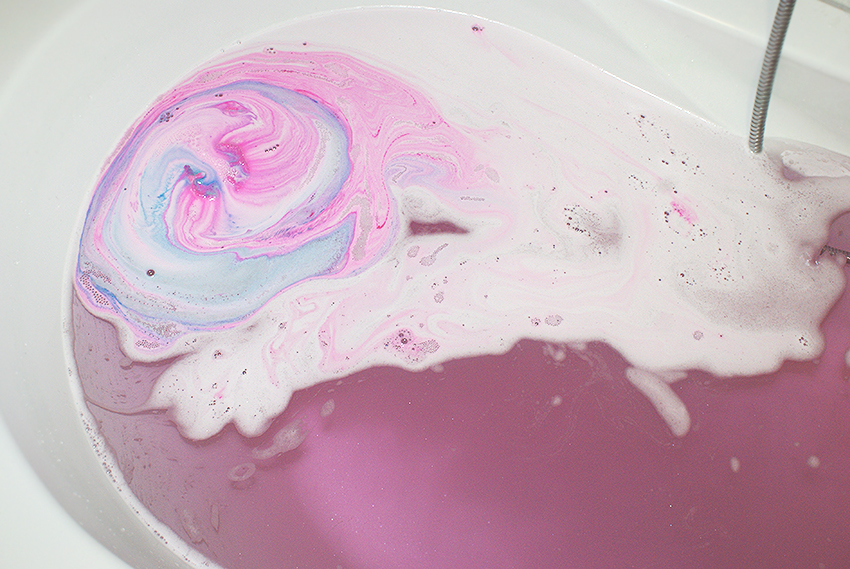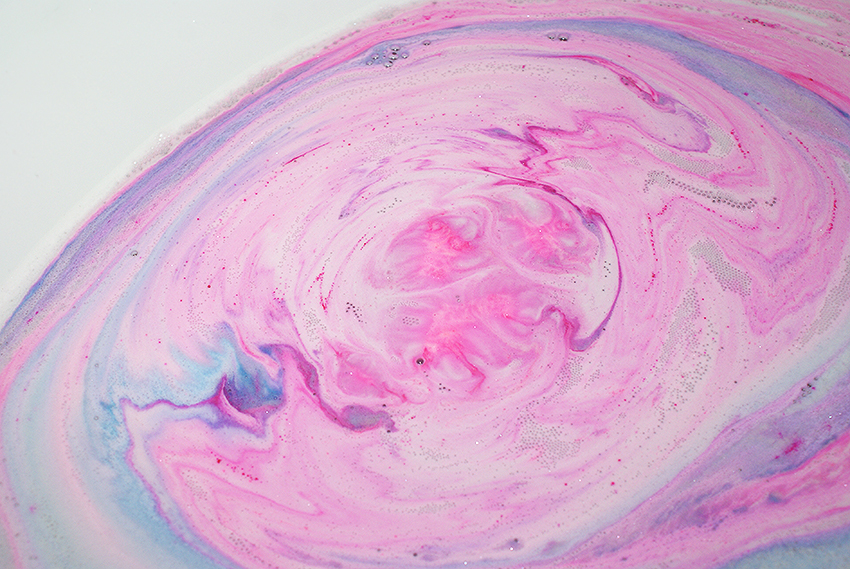 Upon hitting the water, it fizzes slowly — like, really, really slowly. At first it sends out pink waves across the surface, after that (4-5 minutes) surprisingly a blue shade comes from the core, leaving trails of beautiful blue waves. After the blue, some purple streams come out. All in all these colors really surprised me, I love when the core of a bath bomb has a completely different color! Eventually the water turns a pretty pink shade filled with lustre. The foam coming from the bath bomb felt very soft, it was a pleasure to run my hands through it.
(Sorry for the terrible green glow, I had a temporary phone to use, and the camera wasn't the best)
It gives away a lovely performance in the tub, but the lack of smell is a just unfortunate. It would really made this bath session complete. However, what really struck me was that my skin felt incredibly soft afterwards. I could really feel a difference! There's some subtle lustre on my skin, but it doesn't stick around for long. All in all I really enjoyed this bath bomb, but I wouldn't repurchase it. I'd rather choose for Luxury Lush Pud or Perle de Sel.

Lush Perle de Sel Bath Bomb was part of the Christmas 2019 range.