Review: Lush 'Cream Bath Oil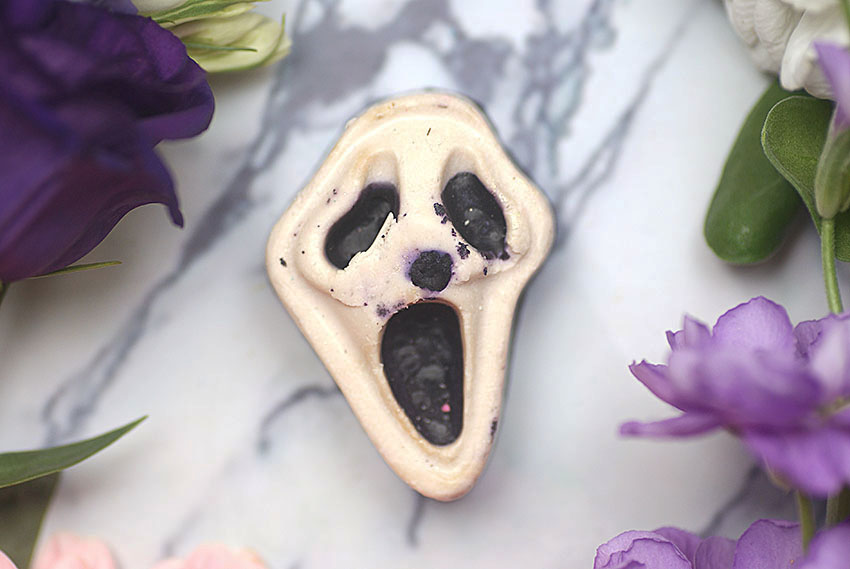 As a true horror movie fanatic, I could not skip this bath oil. This mask from the Scream movies is iconic, and Lush has definitely noticed that. You don't have to be afraid of Ghostface no longer, it won't come after you with a razor sharp knife. On the contrary — this is the perfect opportunity for you to to take revenge for all the sleepless nights you've had because of him, and drown him with your own bare hands, without feeling bad about it. Today I'll tell you all about this bath oil, so if you're not afraid… keep on reading! (By the way.. did you know that the person behind the Ghostface mask, Billy Loomis, is played by FP Jones from Riverdale?)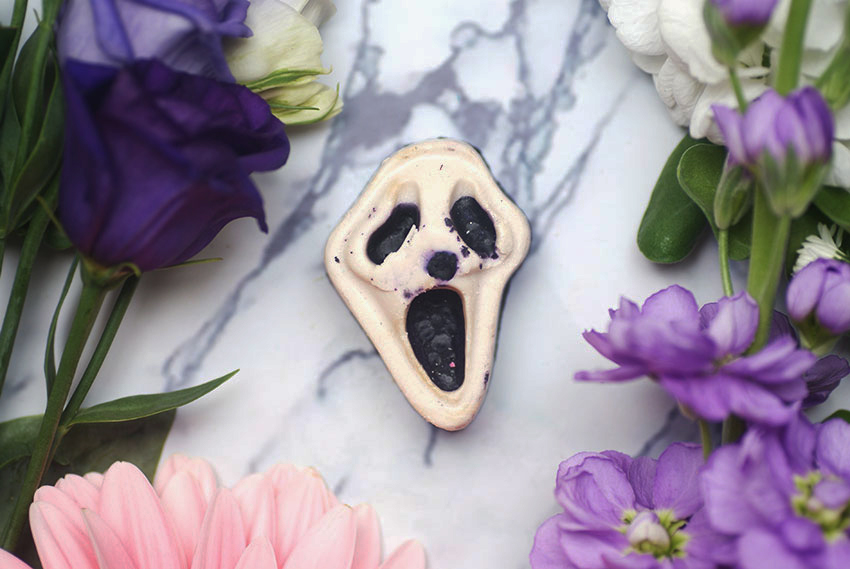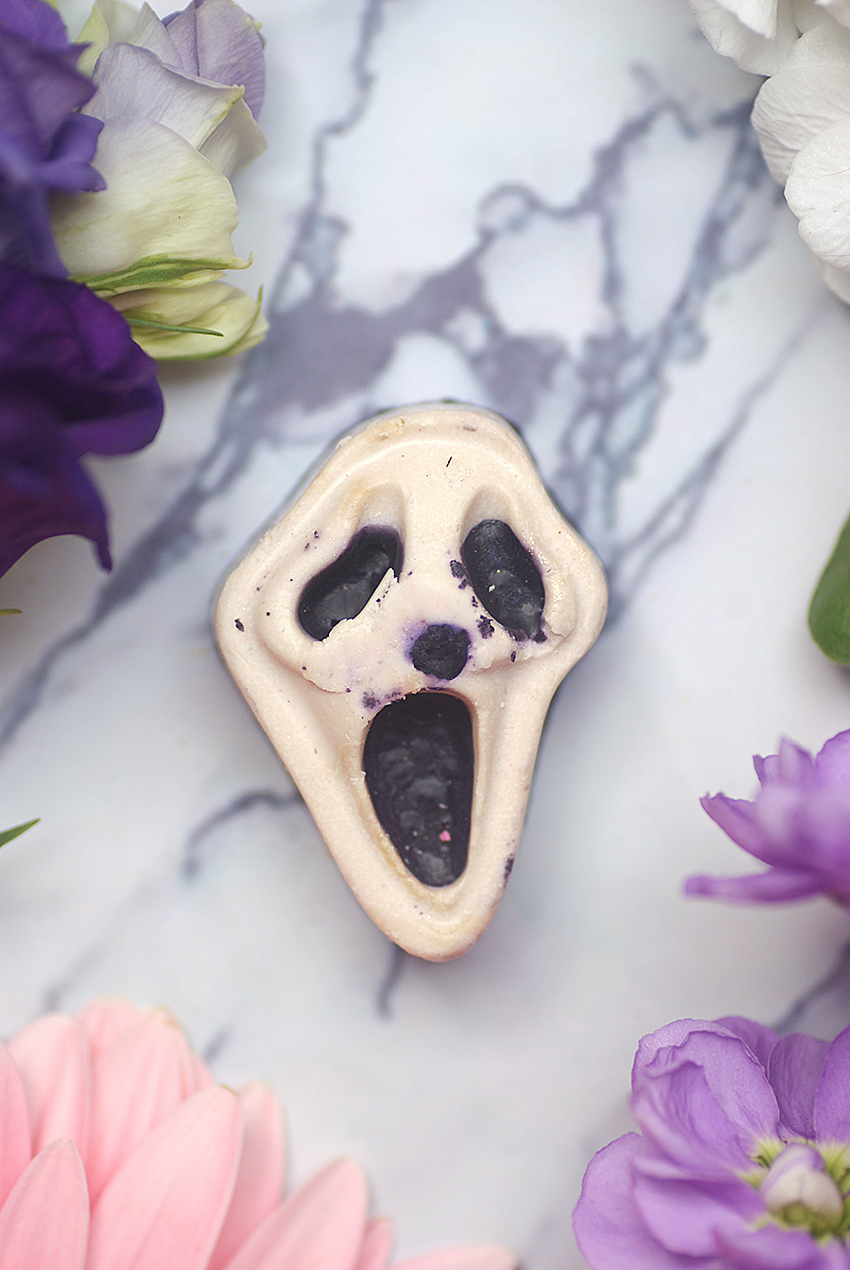 What is it?
Ingredients: Fair Trade Organic Cocoa Butter, Sodium Bicarbonate, Cream of Tartar, Laureth 4, Sodium Laureth Sulfate, Perfume, Lauryl Betaine, Hexyl Cinnamal, Ylang Ylang Oil, Benzoin Resinoid, Almond essential oil, Activated Charcoal, Titanium Dioxide, Tin Oxide, Synthetic Fluorphlogopite, *Benzyl Benzoate, Colour 77491, Colour 77266, Colour 17200, Colour 42090
Lush 'Cream Bath Oil costs £3.95 and is a Liverpool exclusive. 'Cream is a bath oil, which is different than a bath bomb. A bath oil is a smaller product, consisting of butters and oils that melt in warm water. There's no fizzing, but it will slowly melt. In terms of bath art, you do not have to expect as much as from a bath bomb. But the big difference with bath bombs is that bath oils are very hydrating for the skin, because they contain so many butters and oils. Lush has various bath oils, although 'Cream is only available in Liverpool.
'Cream has cocoa butter as the main ingredient, which is of course hydrating AF. It also contains ylang ylang oil, benzoin resinoid, almond oil and charcoal. That doesn't give anything away about the scent, but don't worry, that's what i'm for. 'Cream shares its scent with the Happy Blooming scent family. Happy Blooming is a warm, creamy cherry scent — warm and creamy thanks to the almond, sweet and fruity thanks to the benzoin resin. The cherry smell is well present, but it has a warm surface, making the cherry a bit less pungent. There is also a floral note because of the ylang ylang. All in all, it's really a lovely scent! Some people actually find the scent to be a bit like marzipan, which I agree on. It definitely has that creaminess and sweetness of marzipan to it.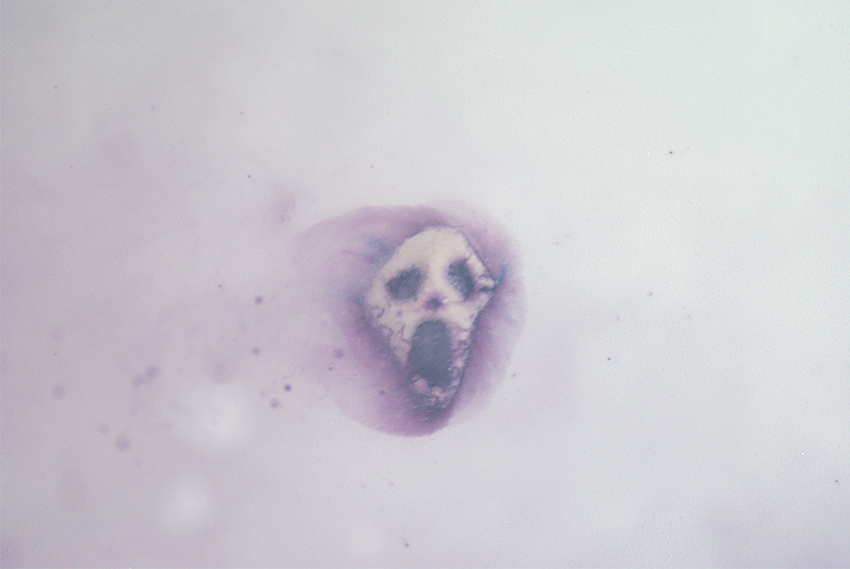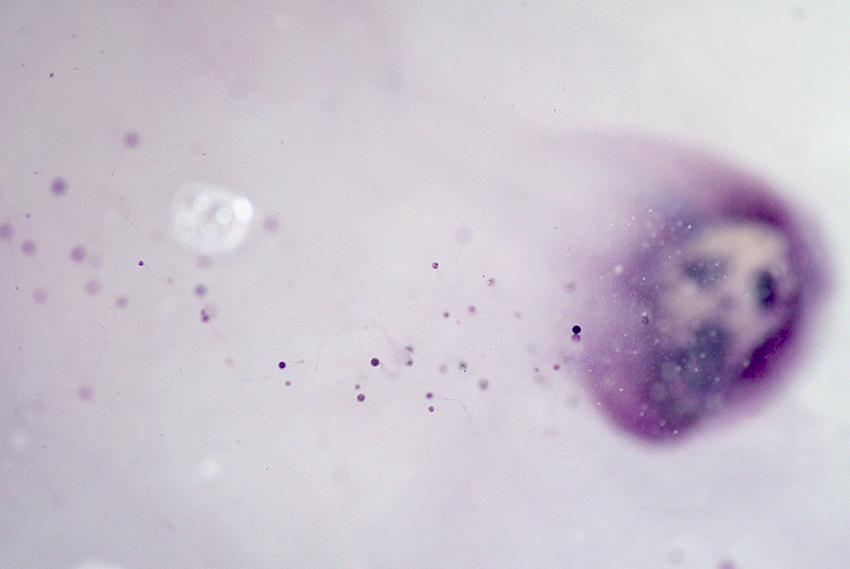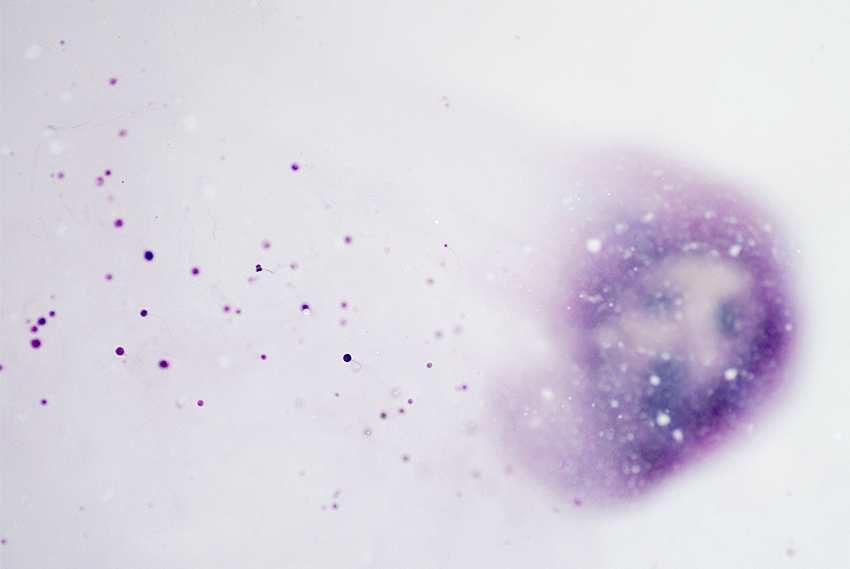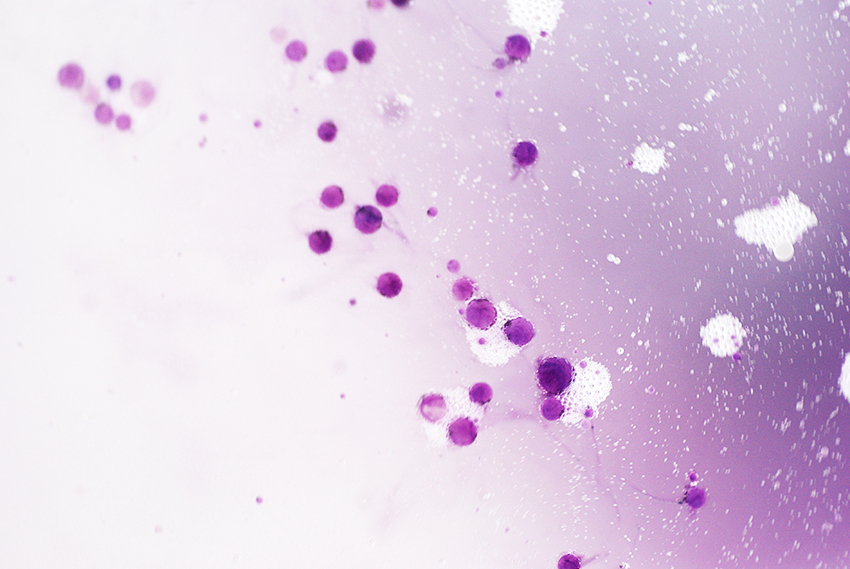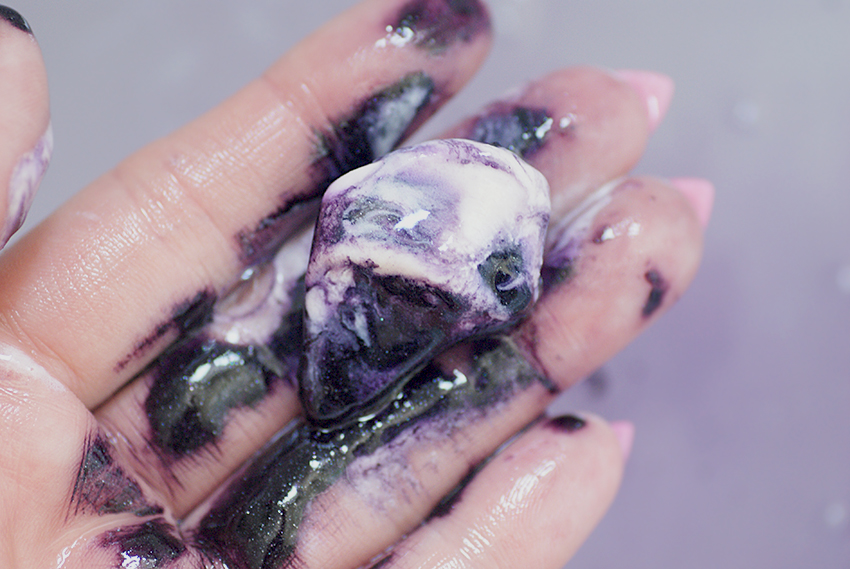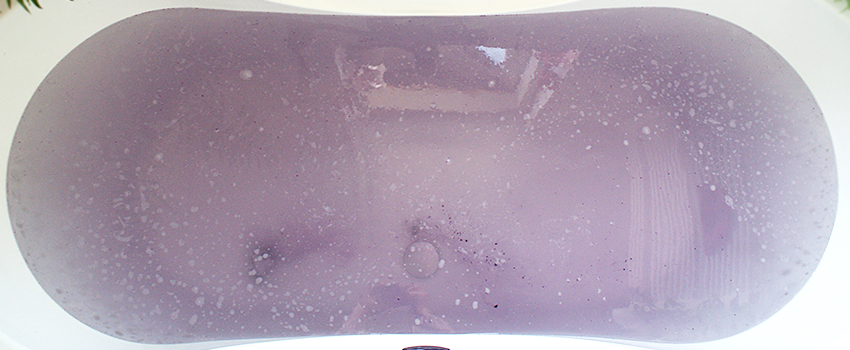 What do I think?
When I put our scary friend into the water, it directly sinks to the bottom. It stays on the bottom while spurting out purple bubbles, strings and wavy clouds. It's an interesting yet very cool sight to see — it certainly ensured some funny photos. The bath oil turns the water slowly into a purple shade. It's not a bright shade of purple, but rather a cloudy, violet color. The water is full of softening oils, which can be clearly felt on the skin. This really reminds me I have to use bath oils more often!
It's a bit challenging in the tub to sit still, because the bottom of the tub is a bit slippery because of the oils. This is always the case for me when I use a bath oil, and sometimes even with bath bombs that contain a lot of oils and butters. The warm cherry scent was constantly present during bathing — something I don't even often experience with bath bombs. Even long after bathing, I could smell the warm, sweet scent lingering on my skin. My skin felt silky soft, more supple and very hydrated, without being greasy. I really loved this bath oil and if I ever get the chance to buy it again, I would definitely do so!

Lush 'Cream Bath Oil costs £3.95 (Engeland).