Review: Lush Wasabi Shan Kui Shampoo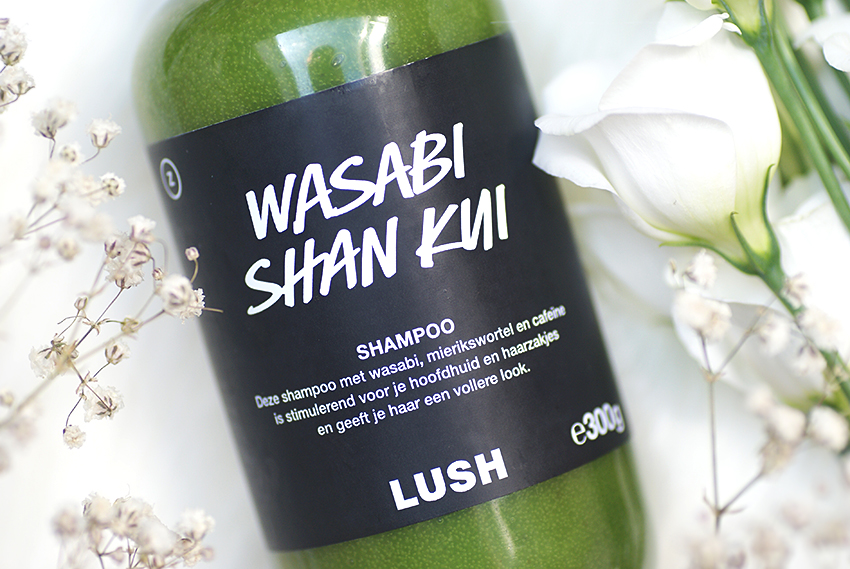 I refused it from the moment I saw it. I would NOT buy a bottle of shampoo for the price of 18 pounds. I mean, I'm Lush obsessed, but there are limits. But when I saw that everyone pretty much went hysterical because of the temporary arrival of this shampoo, I was like… shit. Positive words about Wasabi Shan Kui Shampoo were seriously haunting me. Would it really be that good? It kept arousing my interest, eventually causing me to buy the damn shampoo. Of 18 pounds. After having it used for a week, I can today share my thoughts with you on this shampoo.
If you're curious about this product, make sure you keep on reading!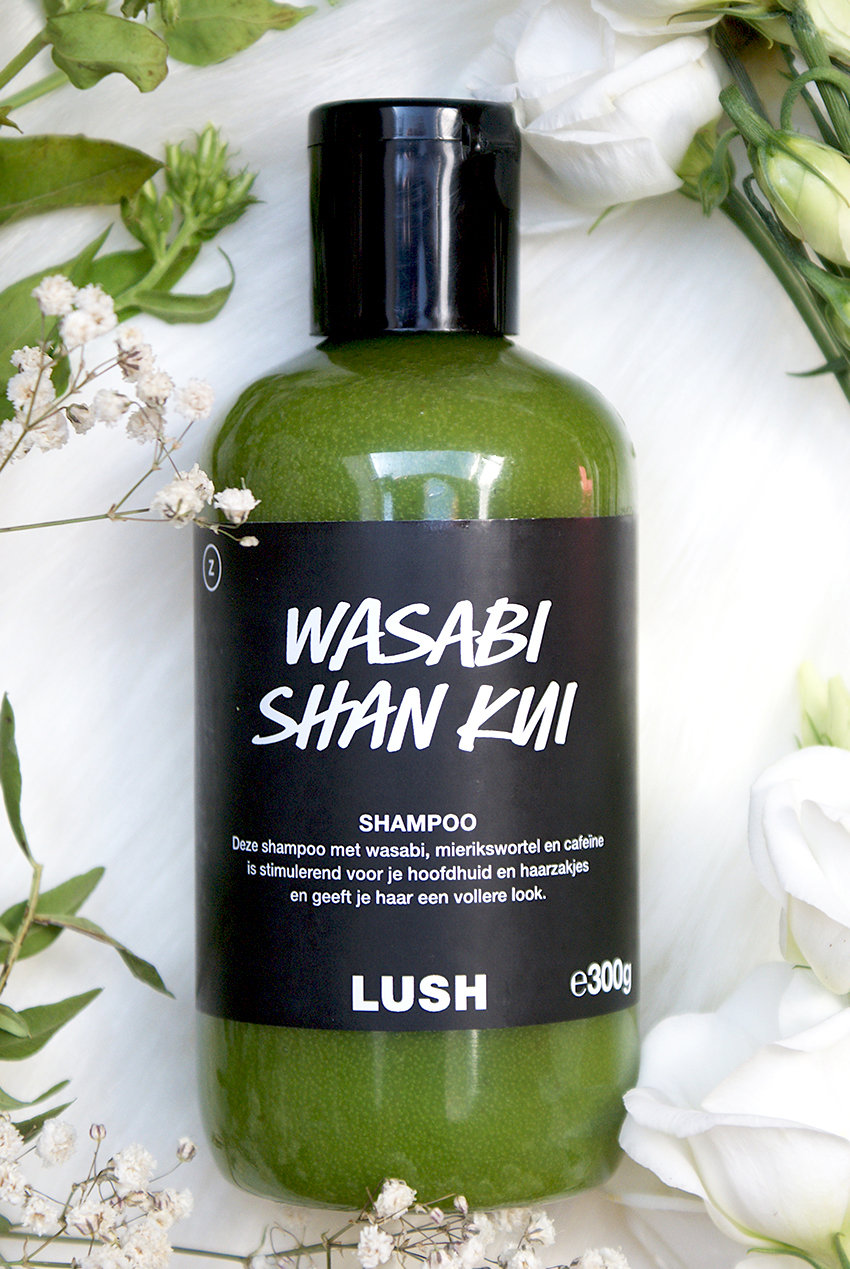 What is it?
Lush Wasabi Shan Kui Shampoo costs £18.00 for 300 grams. It is a Liverpool exclusive, but is now temporary available in the Lush Labs. In the webshop it's available in 300 grams, in Liverpool there's four sizes:
100 grams = £8.95
300 grams = £17.95
500 grams = £29.95
1 kilo = £50.95
So, Wasabi Shan Kui is a shampoo. But why on earth is the price so steep? I mean, I Love Juicy costs £23.00 for 500 grams. For that amount of money I expect a miracle. So let's take a look at what's inside. The shampoo promises to turn your follicles on, promote growth, give your roots a volumising boost, and improve the tensile strength of the hair shaft which helps to prevent breakage. For this amount of money it be great if it would also do my bookkeeping and pull weeds out of my garden, but too bad. It's not in its job description.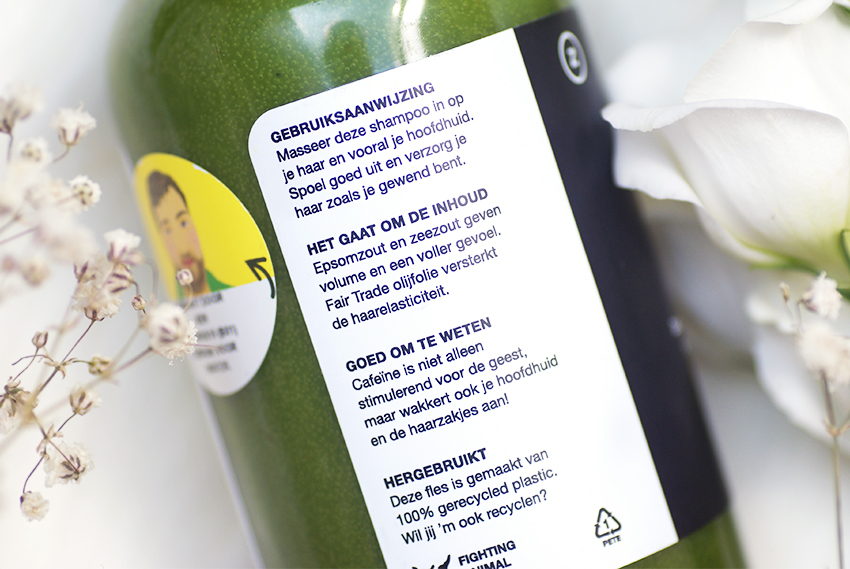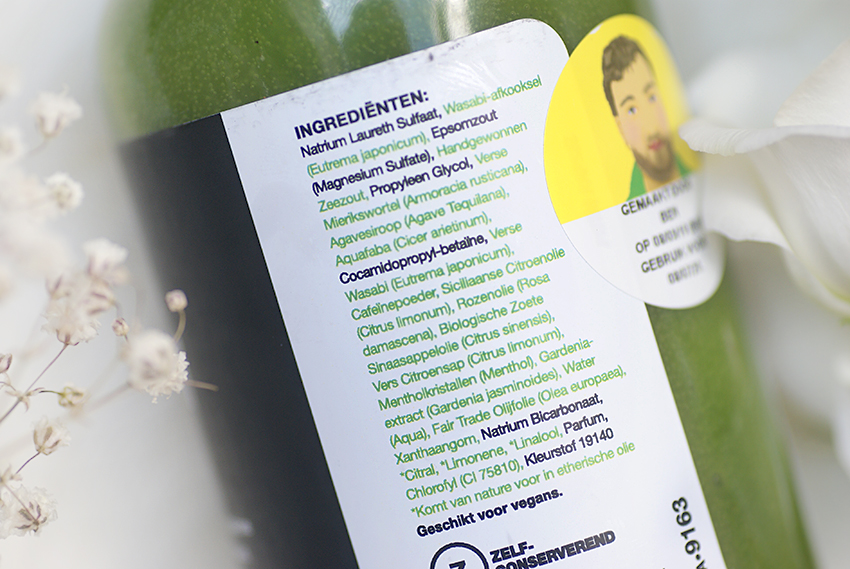 What's inside?
Ingredients: Sodium Laureth Sulfate, Wasabi Decoction, Epsom Salts, Hand Harvested Sea Salt, Propylene Glycol, Fresh Horseradish, Organic Agave Syrup, Aquafaba, Cocamidopropyl Betaine, Fresh Wasabi, Caffeine Powder, Sicilian Lemon Oil, Rose Oil, Organic Sweet Orange Oil, Fresh Lemon Juice, Menthol Crystals, Gardenia Extract, Water (Aqua), Fair Trade Olive Oil, Xanthan Gum, Sodium Bicarbonate, *Citral, *Limonene, *Linalool, Perfume, Chlorophyllin, Colour 19140
Well, in all fairness, it's a pretty f*cking amazing ingredients list. It starts with wasabi decoction, this ingredient stimulates the scalp, which promotes hair growth. Then there's epsom salts, an ingredient that I talked about yesterday in my review on Willow The Wisp. It swells the hair, making it thicker. There's sea salt, which we all know from the bestselling Big shampoo, this ingredient give your roots a volumising boost, but also provide shine. Fresh horseradish is rich in vitamins and has antimicrobial properties and also acts as a vitamin-rich stimulant. Agave syrup is anti-microbial, anti-bacterial and anti-inflammatory. Aquafaba shares a lot of properties with egg white, it contains a lot of protein which is great to thicken the hair, and to protect and strengthen fine hair. Fresh wasabi is good for stimulating the scalp and encouraging healthy hair growth. Caffeine powder not only wakes me up in the morning, but also my hair follicles. It's actually a very interesting ingredient, you can read a bit more about it here. Lemon oil, rose oil, orange oil and gardenia are lovely ingredients that provide healthy hair by nourishing it — but also make a very positive contribution to the fragrance of the product. Lemon juice is great for removing grease, making your hair clean and adding a lot of shine to it. Then there's menthol crystals, you should feel this while massaging the shampoo; your scalp starts tingling. And finally, at last, we have olive oil which enhances hair elasticity, but also provides shine. It's also moisturising, conditioning and strengthening because it contains a lot of vitamin E and oleic acid (omega 9).
Well, good Lord. Those were the ingredients. I feel a lot less guilty about this purchase now. And all these rich ingredients are making me spoilt! I mean, A 99 cent drugstore shampoo just won't do for me anymore. No aquafaba, epsom salts or Brazilian orange oil in it? Don't want it. 😂
Oh, I still have to describe the scent. Let me start with the fact that this green shampoo does not look very appetizing, I know that it's probably thanks to the wasabi, but it looks like everyone in the factory took turns sneezing into the bottle. The scent is special though. I can smell the freshness of the menthol, but it is also fruity, tending towards citrusy. It's a pretty strong and present scent. I think I can best describe it as citrusy, with a freshness to it, but also something mossy/earthy. A good scent? Yes, that's for sure!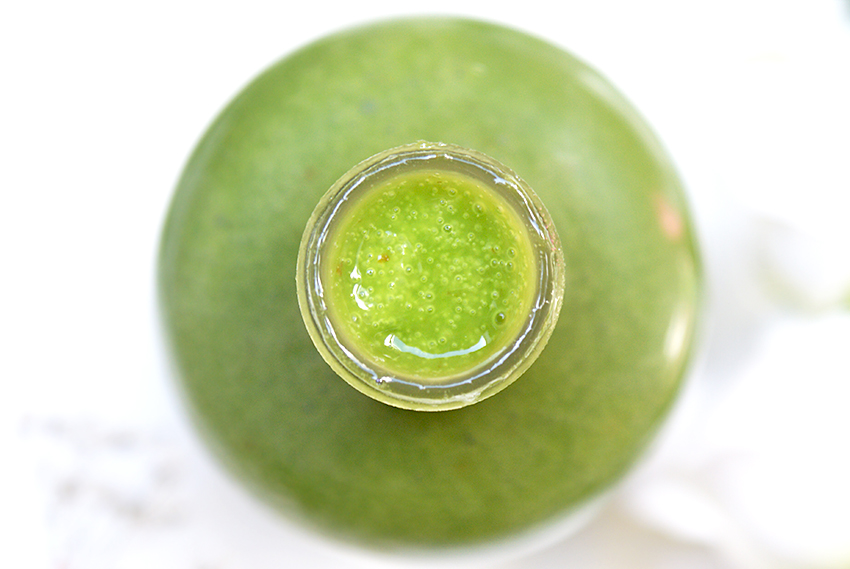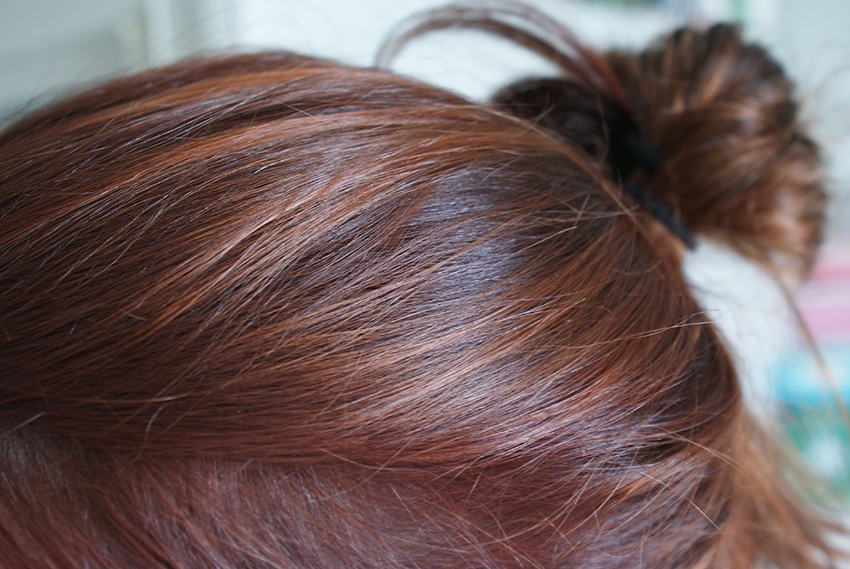 What do I think?
Under the shower I immediately notice that you don't need much of this product. A portion the size of a coin is sufficient. It lathers up very well, and I can feel the sea salt in it, but not as coarse as in Big shampoo. On the scalp you have to be a bit more careful when applying it, because the salts can be a little sharp. Try to gently massage it on the scalp with your fingers, until your scalp is completely covered with foam. After the massaging you'll feel the freshness of the menthol clearly on your scalp — there's a burst of cool tingles. Feels pretty cool. Like, literally cool.
After rinsing my hair my hair feels very dry. It also feels squeaky clean, you can literally hear the squeaking when you slide your fingers across your hair. Usually this is the moment for me to apply a good portion of conditioner, but for reviewing purposes, I want to experience this shampoo without the use of other products.
When my hair's towel dried, it doesn't get much better. It's not soft — on the contrary! It feels (and looks) dry, brittle and tangly. I really have to do my best to brush it through, which is normally a pain in the ass, because I have such thin and tangly hair. I decide to roughly brush my hair and leave it to dry.
When it's fully dried, it's a different story. My hair is gorgeous. It has great texture which makes it managable, it's bouncy and fluffy, has a LOT of volume, it shines like a motherf*ker and it smells divine. When I brush it for the second time, it looks so healthy. Using this shampoo requires a good brushing through afterwards, but the result is worth it. When I put a hair tie in my hair, and remove it after a couple of hours, I'm left with gorgeous, wavy locks, which remain for the rest of the day. At the end of the day, my hair still has a lot of volume and bounciness, and it still smells amazing. It doesn't weigh down my hair, it doesn't make my hair greasy, the only con is that my hair isn't really hydrated. But we have other products for that!
I am really, REALLY, blown away by this product. I did not expect it to be this good. Do I think its worth the money? Well, to be honest.. yes, I do. You need so little of this product. I've heard people say that their hair remained beautiful and voluminous for days. So it definitely will last you a long way. I know I'm hooked!

Lush Wasabi Shan Kui Shampoo costs £18.00 (England).

9 Responses to Review: Lush Wasabi Shan Kui Shampoo