Review: Lush Demon in the Shower Shower Gel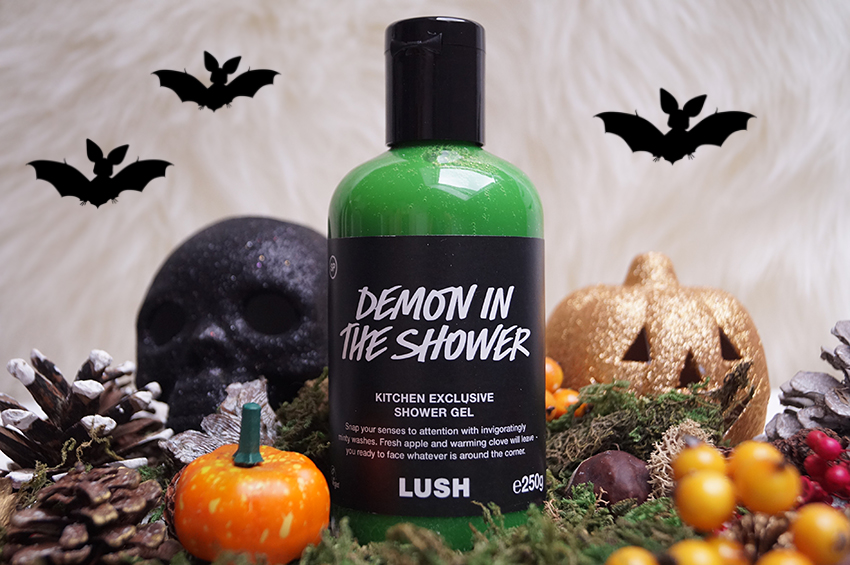 This month's Lush Kitchen box was filled with Halloween goodies, and one of them was Demon in the Shower, a loved retro product amongst oldschool Lushies. This spooky shower gel contains peppermint and apple, which sounds like an amazing combination. Today you can read all about it!
If you're curious about this product, make sure you keep on reading.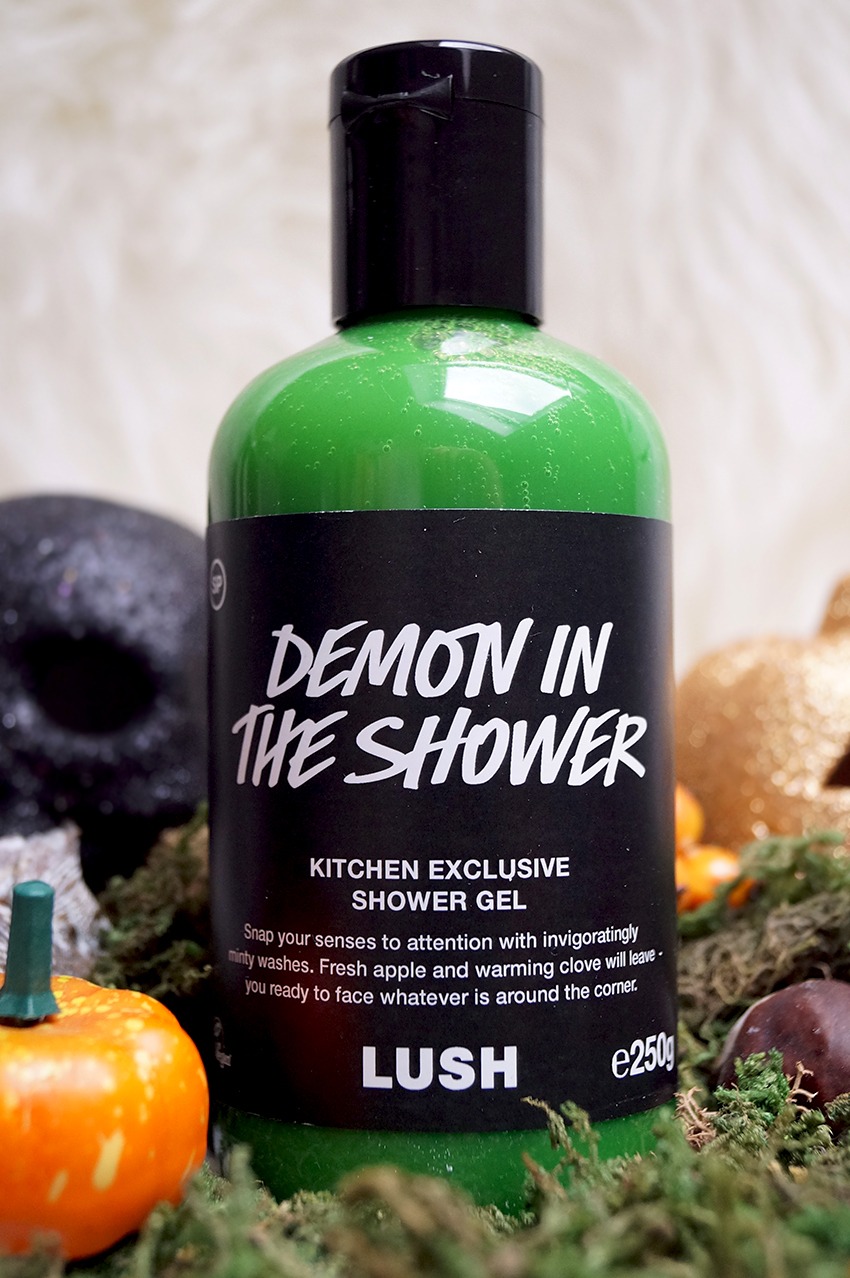 What is it?
Lush Demon in the Shower shower gel was part of the Lush Kitchen box, the October 2020 edition. This shower gel has been around for a while, and it shares its scent with Demon in the Dark soap. I was very happy to see a full size shower gel in this month's Kitchen box, because looking at the ingredients, I figured I'd love this shower gel. I'm a huge peppermint fan, so I couldn't wait to try it! I love the green color, somehow it perfectly fits with the name and description of this shower gel.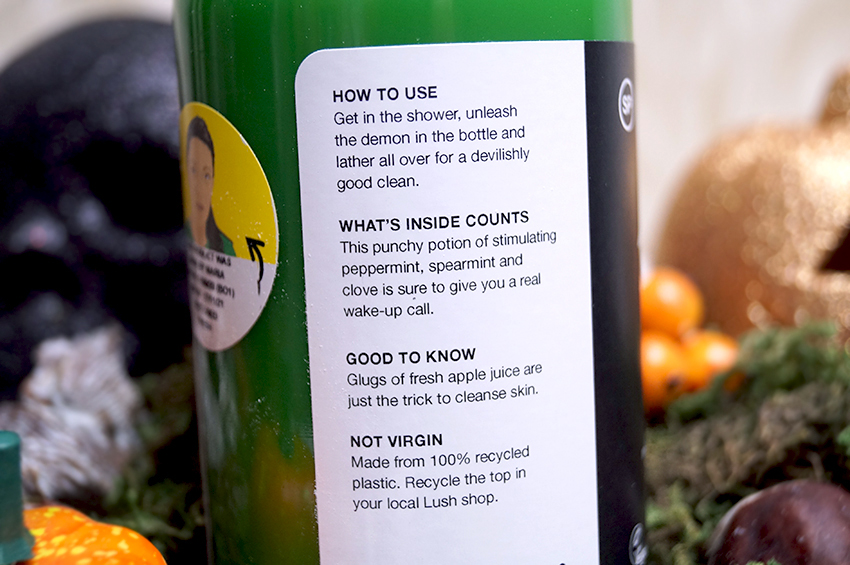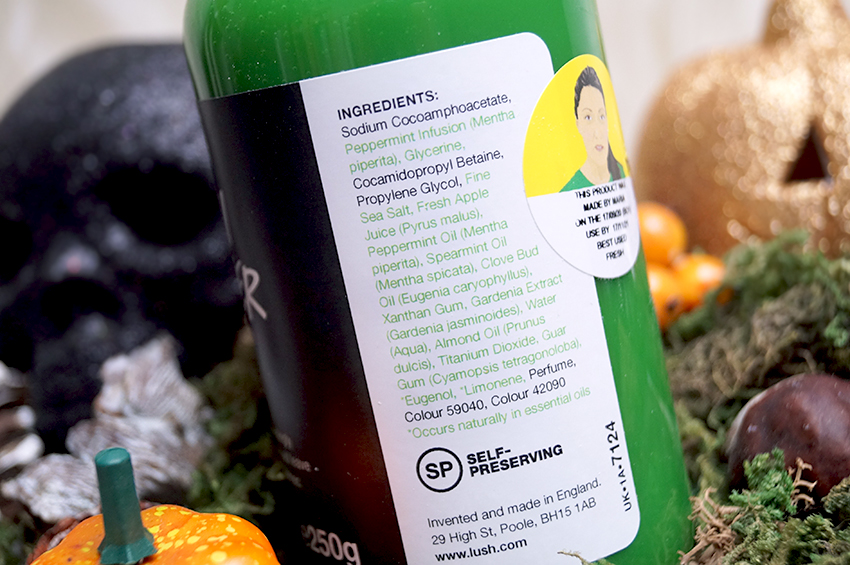 What's inside?
Ingredients: Sodium Cocoamphoacetate, Peppermint Infusion, Glycerine, Cocomidopropyl Betaine, Propylene Glycol, Fine Sea Salt, Fresh Apple Juice, Peppermint Oil, Spearmint Oil, Clove Bud Oil, Xanthan Gum, Gardenia Extract, Water, Almond Oil, Titanium Dioxide, Guar Gum, Eugenol, Limonene, Perfume, Colour 59040, Colour 42090
As you can see, Demon in the Shower contains a lot of mint — peppermint infusion and oil and spearmint oil, but it also contains apple juice, clove bud oil and almond oil. Interesting combination! Peppermint and spearmint are known to freshen the senses, give an invigorating boost and is, to me, always a good wake-up call in the morning. The clove bud oil adds a warming layer, which is great in the winter.
Scent
The scent is a combination of Dirty and So White to me, with a spicy and warm note in the background. The first thing you'll smell is the peppermint which clearly dominates, but there's a crisp, fresh note of green apples as well. In the background there's noticeably the clove bud oil and almond oil, giving the shower gel a spicy and warm feeling. It's a very lovely combination of different aspects — it's not just minty and a bit fruity, the warm notes are surprising and compliment the peppermint very well.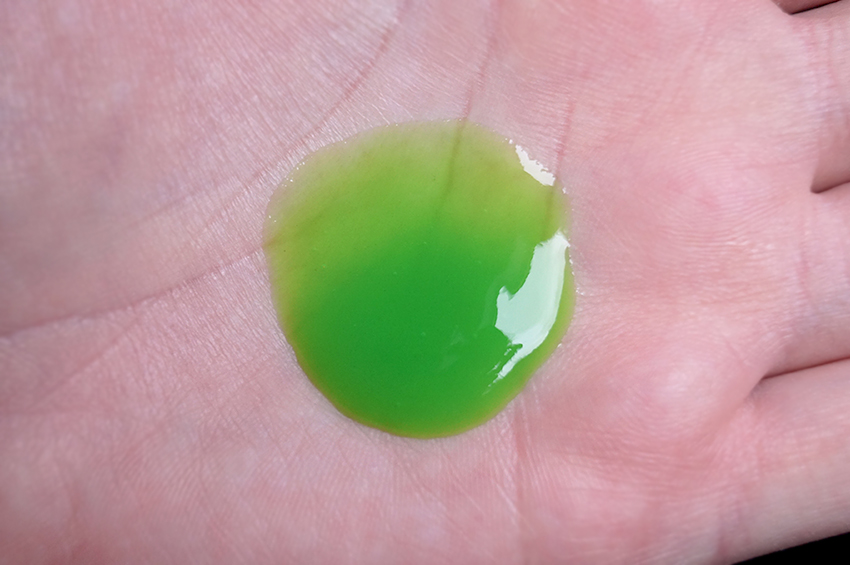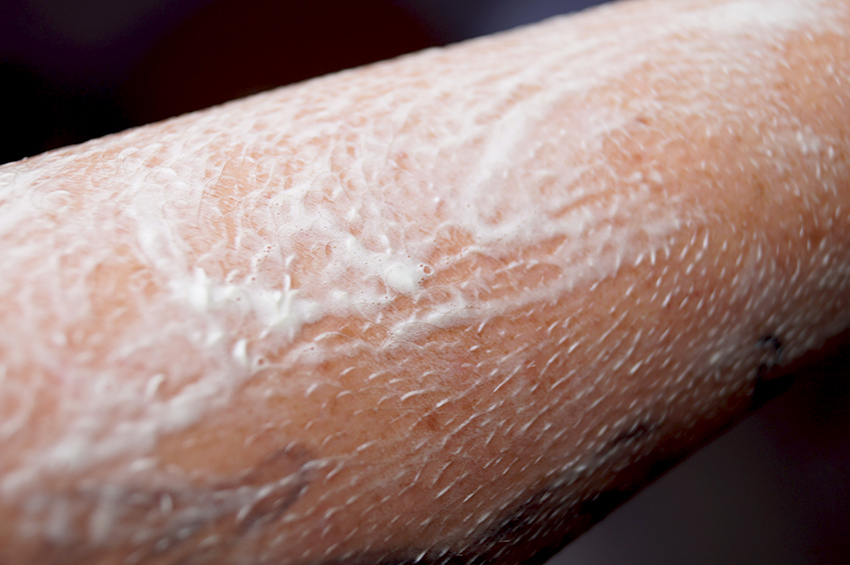 What do I think?
The texture of the shower gel is a bit runny, but it isn't the thinnest consistency ever. What strikes me is when lathering up, there's a sour note that hits you — the sour, crisp notes of the apple comes alive, while the peppermint gives you an invigorating feeling and the clove bud oil makes the overall scent a bit less fresh. It lathers up wonderfully and you don't need much to enjoy this shower gel. My skin felt very soft afterwards, and the fine sea salt made my skin feel much more soft. I'm positively surprised by this shower gel, it has more dimension and depth than Dirty or Intergalactic and is truly a welcome addition to my shower gel stash.

Lush Demon in the Shower shower gel was in the October edition of the monthly Lush Kitchen box.

3 Responses to Review: Lush Demon in the Shower Shower Gel