Review: Lush Think Pink Bath Bomb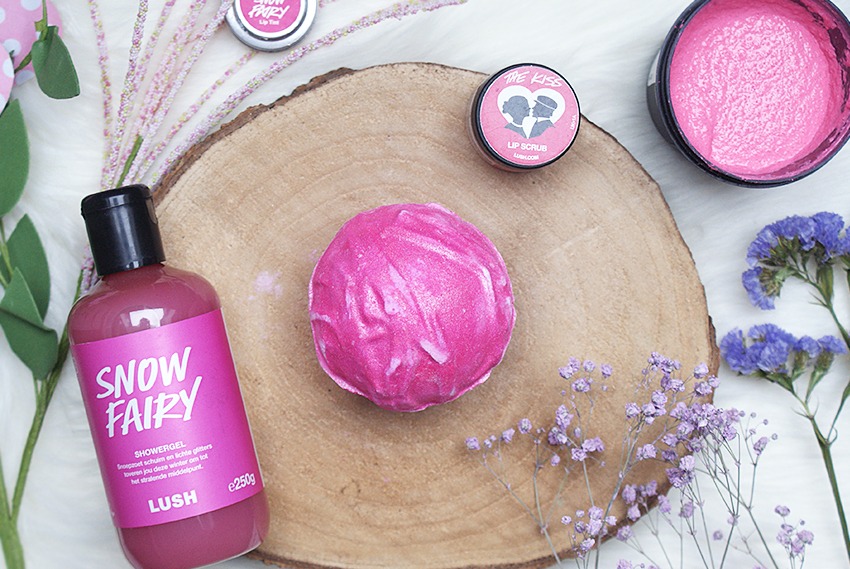 The fact that I never reviewed this bath bomb before, it's completely and utterly outrageous. I mean, a bright pink yellow, glitters ánd a sweet scent. If I were to be a bath bomb, I'd be Think Pink. With a black core, that is. *devilish laugh* The bright pink bath bomb is a must have for any person who loves pink. Or sweet scents. Or glitters. Actually, I think everyone would enjoy this bath bomb. You'd have to be completely dead inside not to. Anyway, I'm about to throw it into the bath!
If you're curious about this bath bomb, then keep on reading.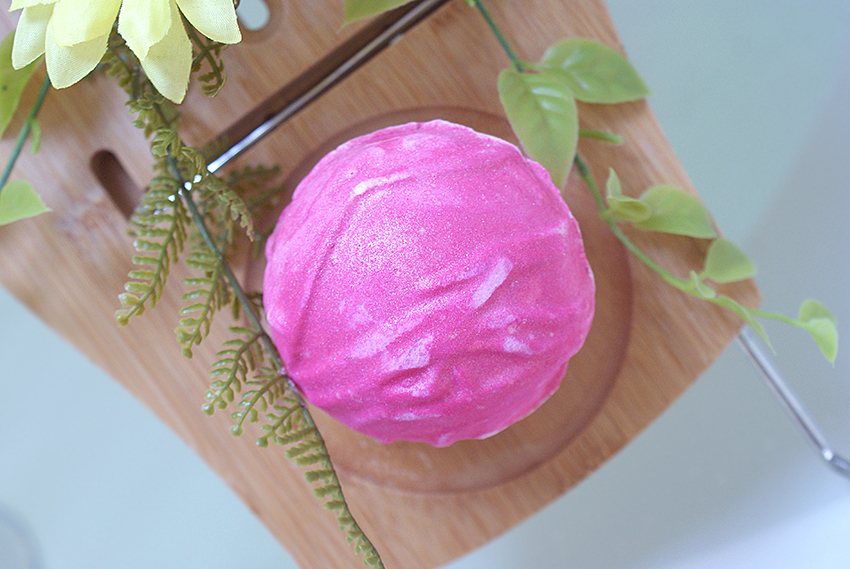 What is it?
Lush Think Pink Bath Bomb costs £4.75 / $8.95 (what a difference!) and is part of the regular range. In America, it's just named 'Pink'. Like I said, it boggles my mind that I've never tried it before. Although I did try the old Think Pink, somewhere in the early days of my Lush addiction. It was then slightly smaller and it had three small flowers on top. In 2017 Lush decided to give it a makeover – Think Pink is now bigger, more pink, still smells sweet and contains more silver glitter. This is the pinkest bath bomb that Lush has, I think.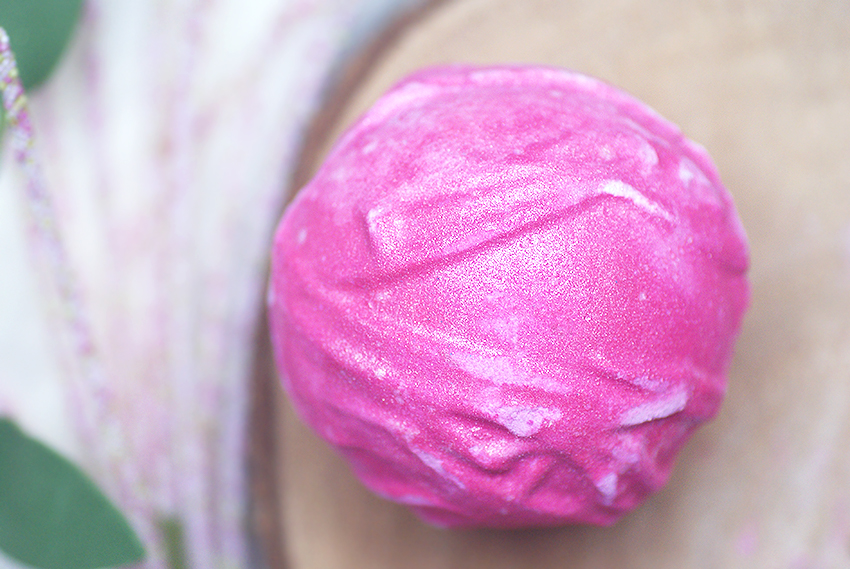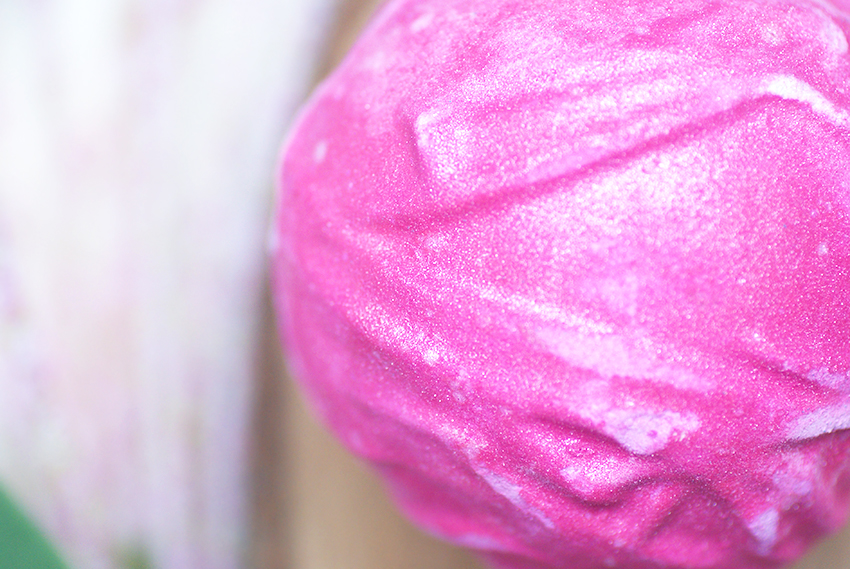 What's in it?
Ingredients: Sodium Bicarbonate, Citric Acid, Cornflour, Perfume, Lavender Oil, Tonka Absolute, Vanilla Absolute, Neroli Oil, Cream of Tartar, Titanium Dioxide, Water (Aqua), Sodium Laureth Sulfate, Lauryl Betaine, DRF Alcohol, Synthetic Fluorphlogopite, Tin Oxide, Propylene Glycol, *Coumarin, *Limonene, Colour 45410, Colour 14700, Colour 17200, Colour 77491, Colour 15850:1, Colour 45410:1
Oh dear, I see a lot of added colors. I am curious if this will stain the bath! Furthermore it contains lavender oil, tonka, vanilla and neroli oil. Although the vanilla provides a warm scent, the neroli adds something sweet and fruity to it. Lavender and tonka, which are the main notes of the Sleepy / Twilight fragrance line, can hardly be smelled in Think Pink. Overall it's a mix of warm, sweet vanilla and fruity neroli.
If you'd like to combine this bath bomb with a bubble bar, then I think Creamy Candy would match perfectly. If you want the whole experience to be more fruity and sweet, then combine it with Comforter. If you prefer a warmer and more luxurious scent, go with Rose Jam Bubbleroon.
Play the videos in 2160p quality and on full screen for the best experience!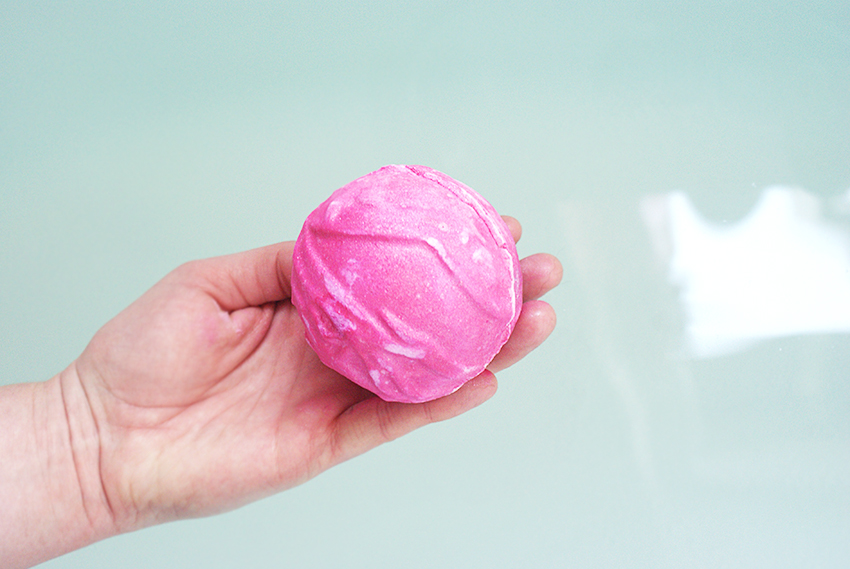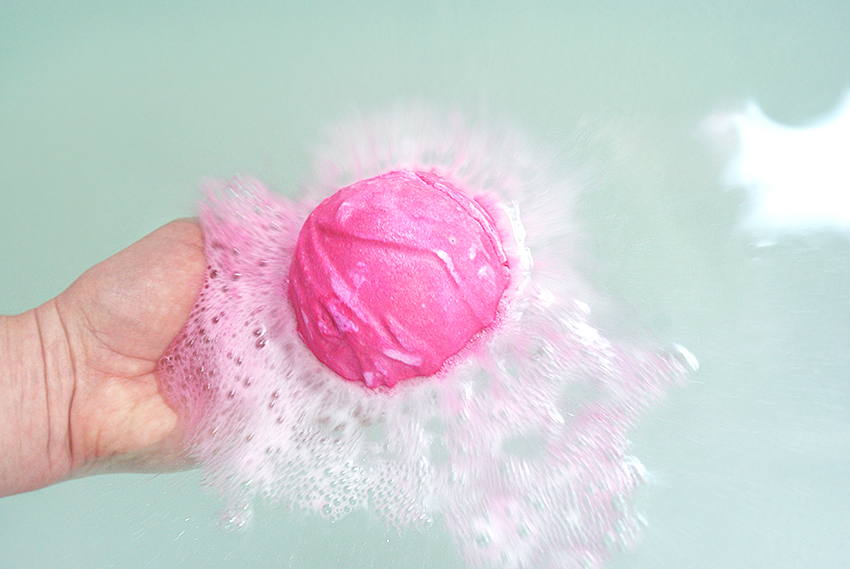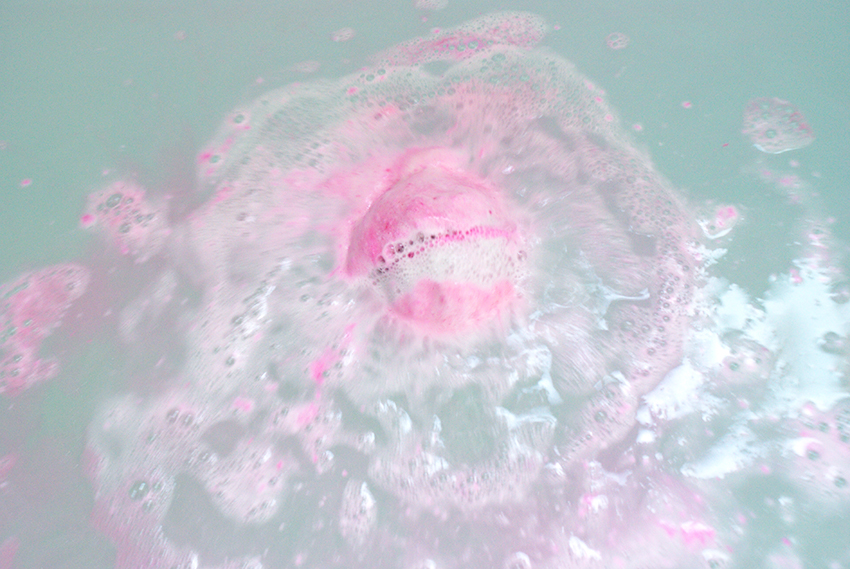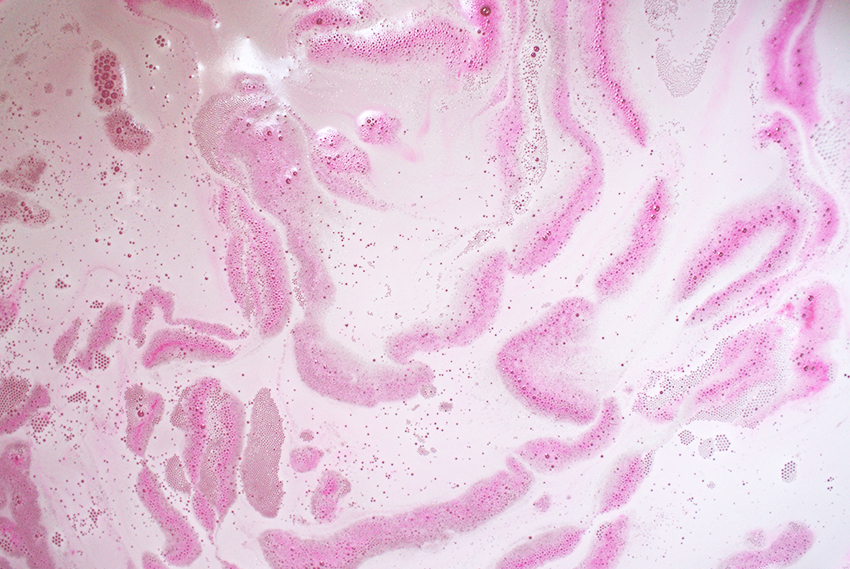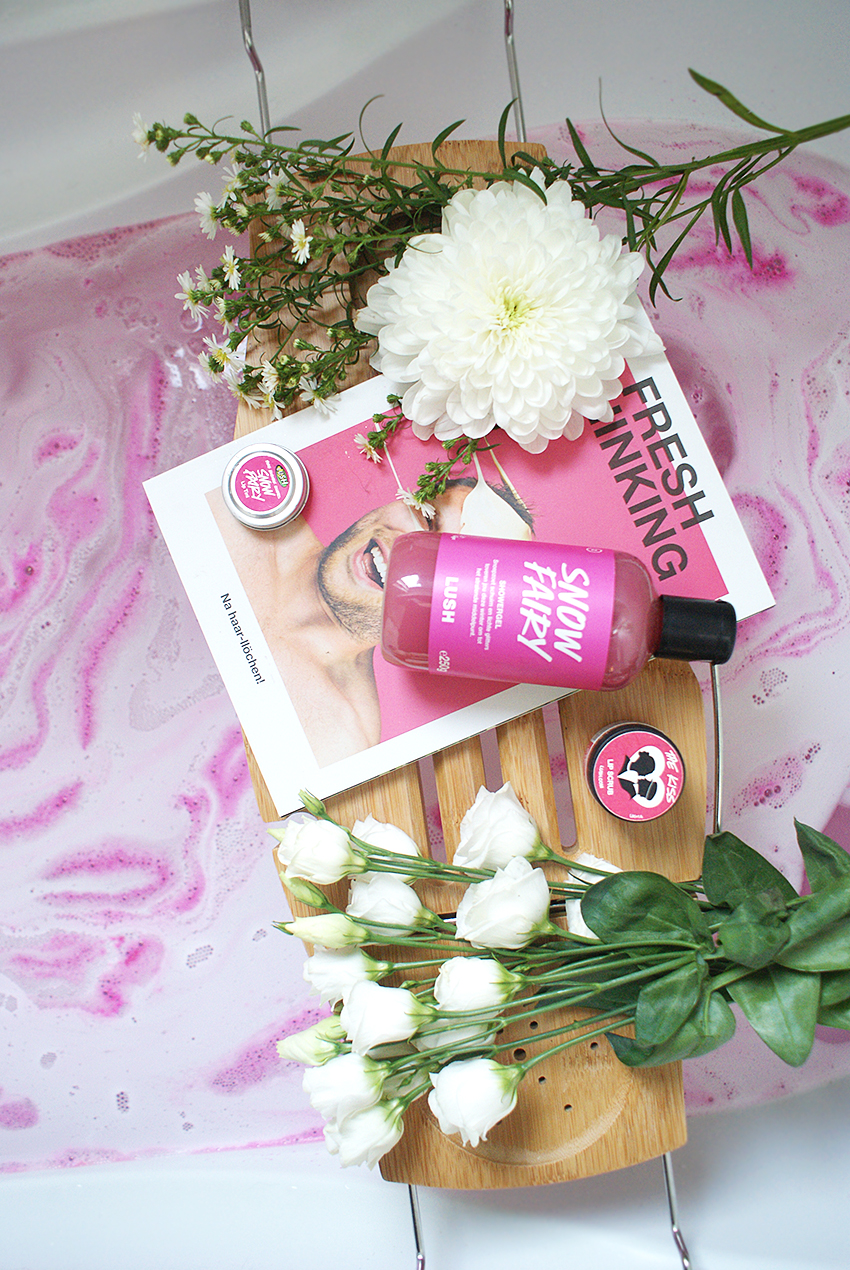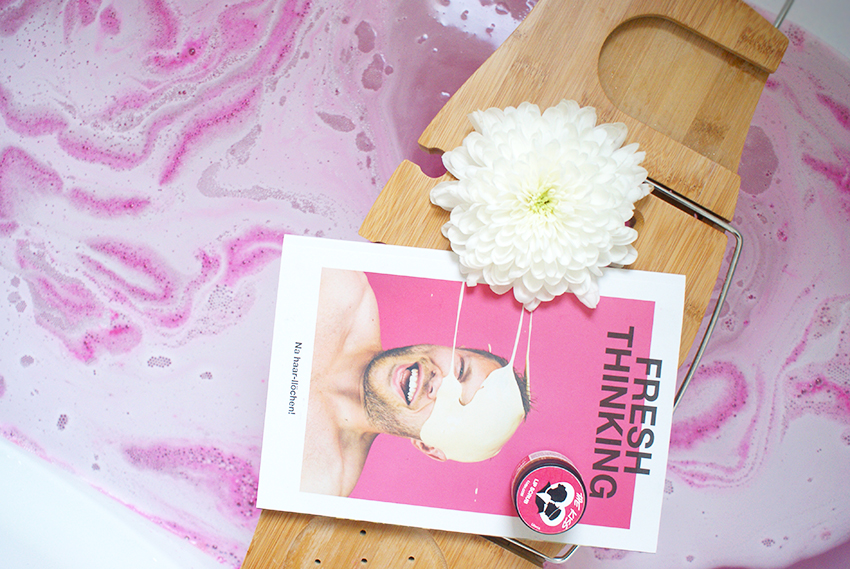 What do I think?
Ooohh, it's so pretty! Upon hitting the water the silver shimmers rapidly spread through the bath. Because the bath bomb is slightly larger, it has no problem transforming the water into a gorgeous and vibrant shade of pink. There's puddles of soft foam on the surface, which eventually mixes with the water. Bath art is definitely 10/10. Think Pink is the proof that you don't need a lot of colors in order to create beautiful bath art. The sweet scent of vanilla and tonka can be smelled in the bathroom, making you feeling like you're in the biggest candy shop on earth. It also did not stain the bath, which is a big plus.
Afterwards my skin feels a bit softer, but it's unfortunate that the scent doesn't linger on my skin. There's, however, silver shimmers everywhere. But since I'm a diehard Lush fan, I believe I'm ALWAYS covered in glitters. I know my camera is, for example. Funny thing is that I actually was still covered in glitters from bathing with Golden Egg. The same evening I went to put on some clear nail polish, and because there were golden shimmers on my nails, I captured those while putting on nail polish. 😂
All in all a wonderful bath, the color is just amazing. I really recommend this bath bomb. It left a lasting impression on me, I'll definitely pick up more of these Barbie bath bombs.

PRODUCT costs £0.00 (England) / $0.00 (USA).