Review: Lush Sparkly Pumpkin Bubble Bar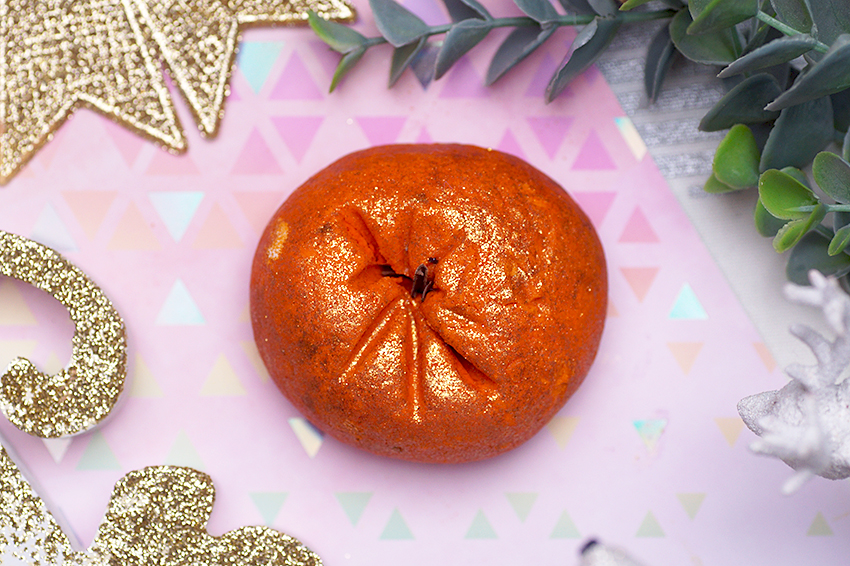 It's the season of pumpkins, ghost stories, trick 'r treat, horror movies, and.. glitter. Because what is a typical Halloween bath without glitters?! That's why Lush decided to bring back Sparkly Pumpkin bubble bar, making its appearance once again this Halloween. It's a classic in the Halloween range since 2014, and today I'll show you why!
If you're curious about this bath bomb, then keep on reading.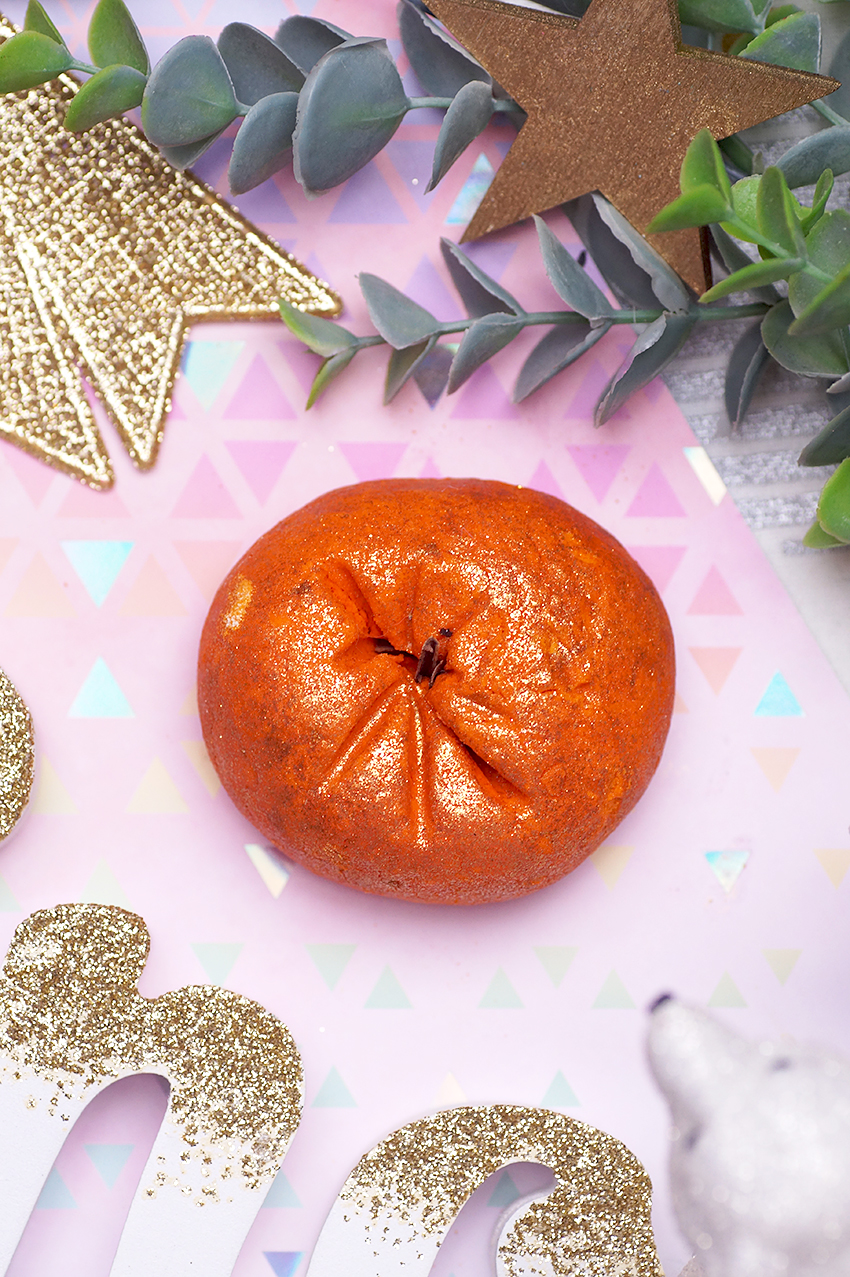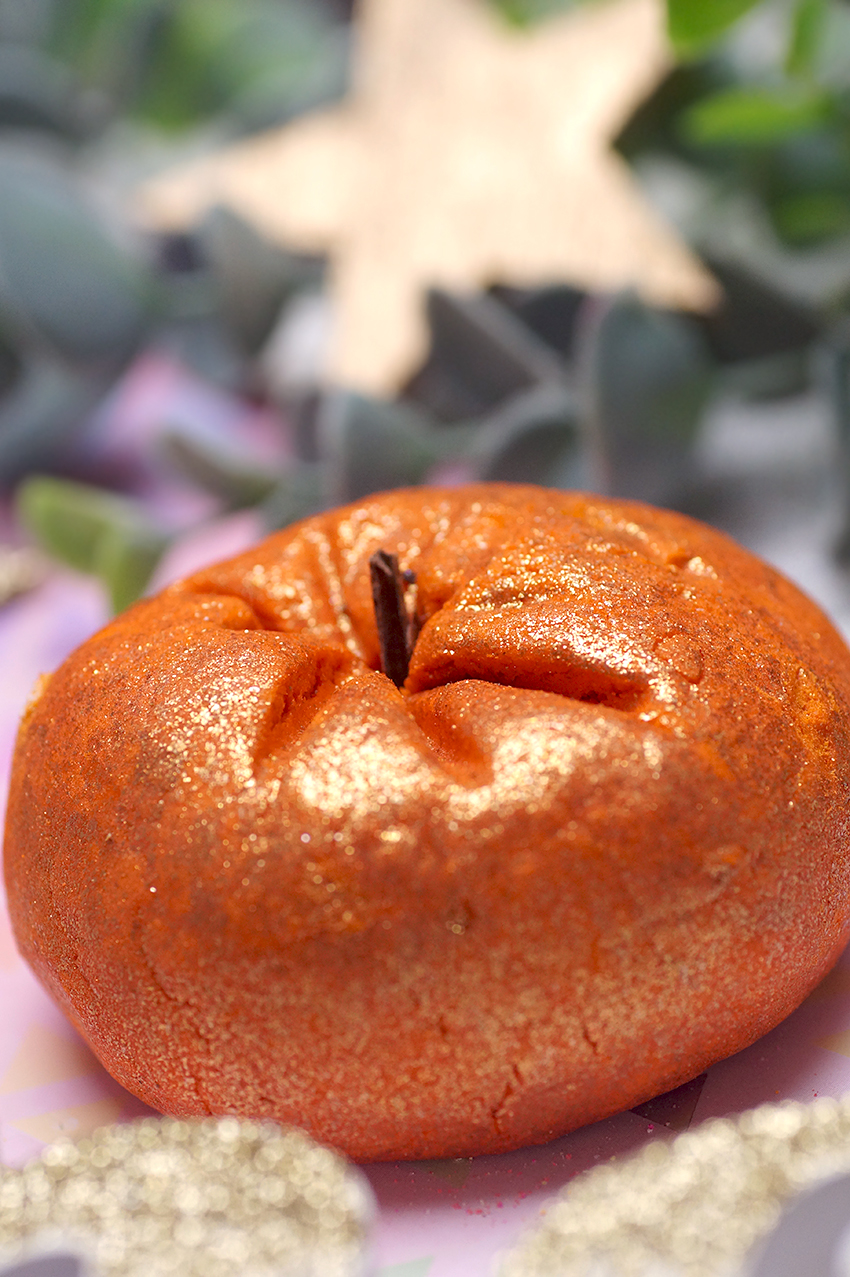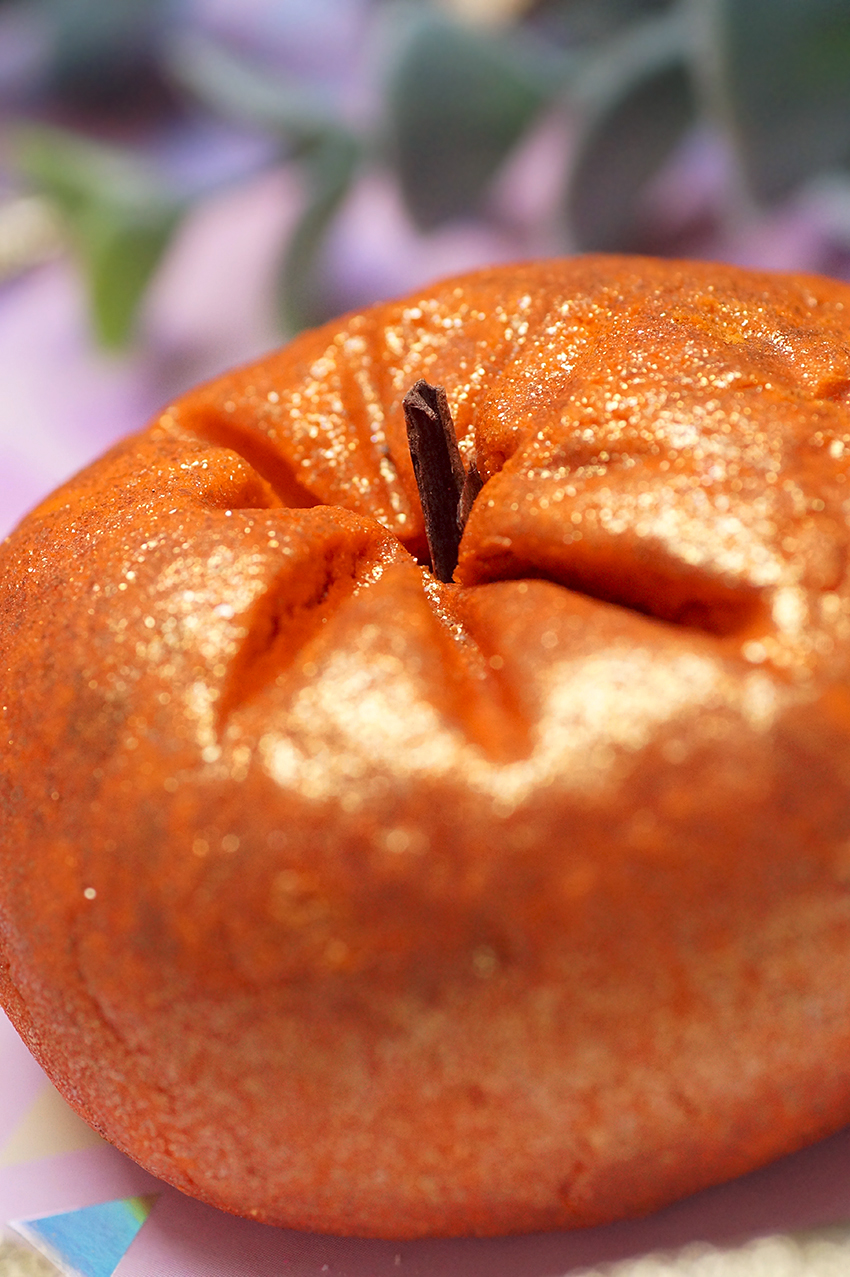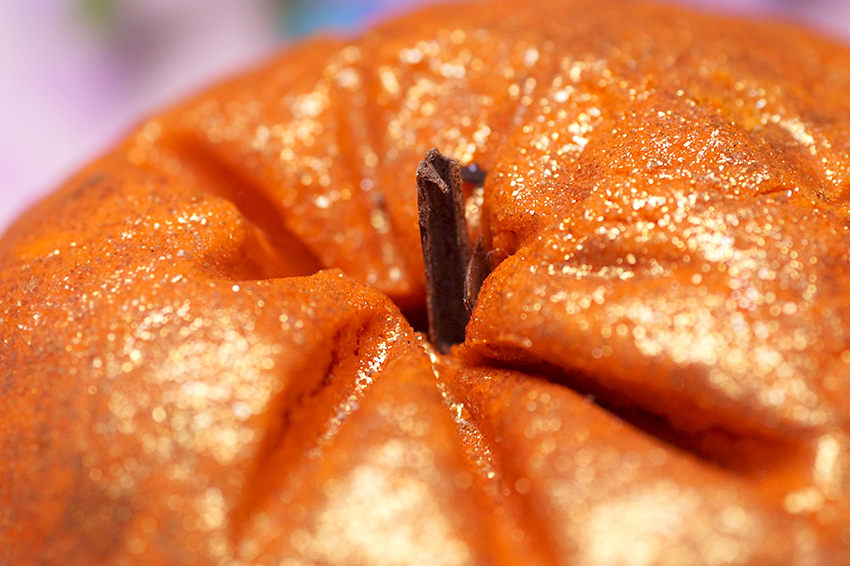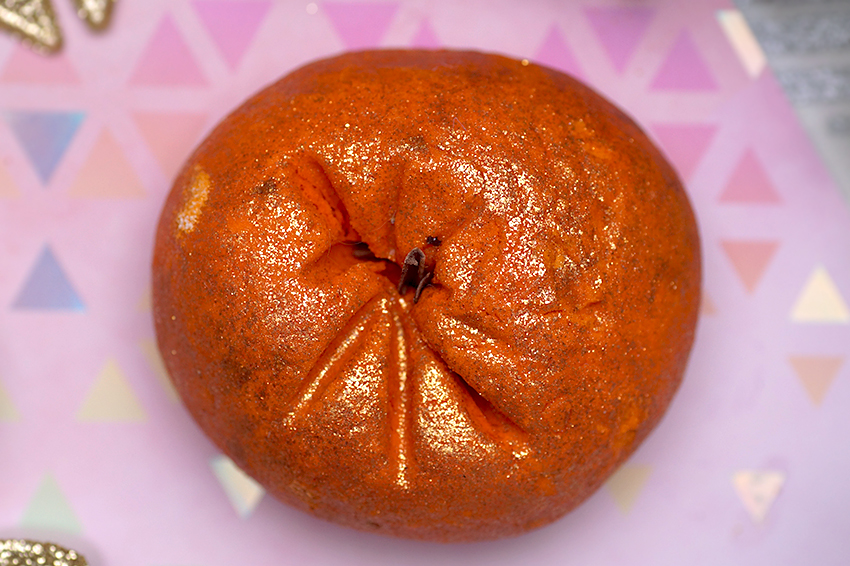 What is it?
Ingredients: Sodium Bicarbonate, Cream of Tartar, Sodium Laureth Sulfate, Lauryl Betaine, Cornflour, Perfume, Juniperberry Oil, Lime Oil, Grapefruit Oil, Titanium Dioxide, Synthetic Fluorphlogopite, Tin Oxide, Silica, *Citronellol, *Geraniol, *Limonene, *Linalool, Colour 15510, Colour 45350, Colour 77491, Cinnamon Stick
Lush Sparkly Pumpkin Bubble Bar costs £4.95 / $7.95 and is part of the Halloween range. This sparkly bubble bar has been around for a while, since 2014 to be exact! Clearly a favorite among the people. This sparkly pumpkin is easy to crumble under the running tap, which makes for a nice colored bath, a lovely scent in the bathroom and of course: lots of bubbles. You can use as much or as little as you want. I usually get 2 or 3 baths out of these bubble bars!
The bubble bar contains juniper oil, lime oil and grapefruit oil. The scent is sweet and fruity, but also has a warm note because of the juniper. Because of this, I think the scent is perfect for this season! It's a festive scent, and it will definitely lift your spirits. The lime can be smelled pretty good as well, which makes this scent a sweet, invigorating and cheerful scent. There's currently no other products sharing this scent, although the discontinued Mr. Punch Soap shared its scent with this bubble bar.
Play the videos in 2160p quality and on full screen for the best experience! The first video has been sped up.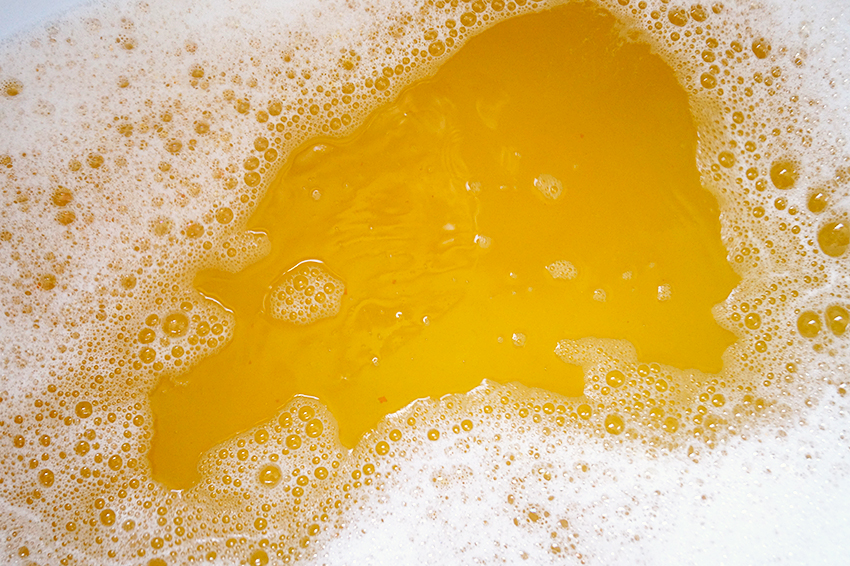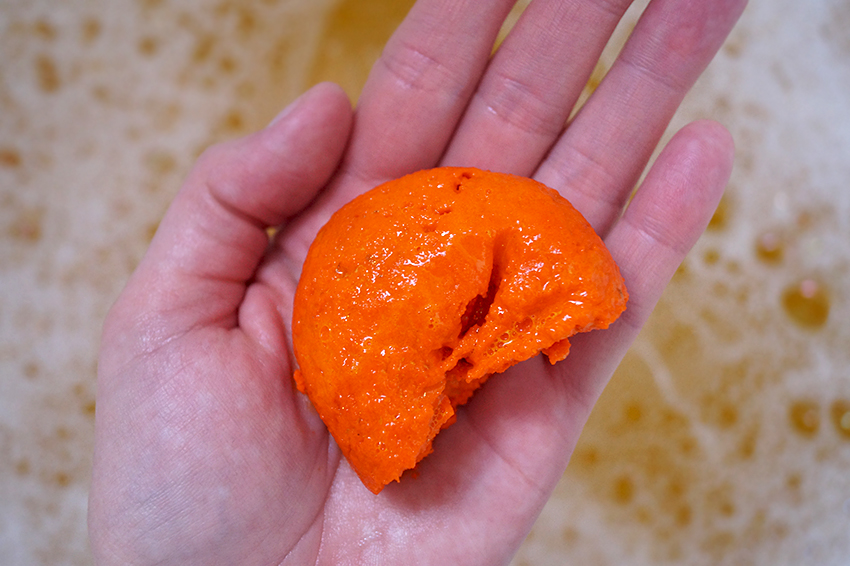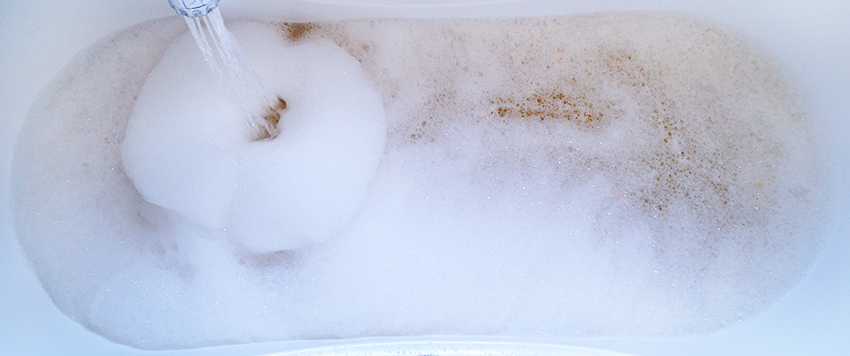 What do I think?
Upon holding the bubble bar under the running tap, the water quickly turns to a yellow/orange shade. Bubbles are starting to come alive and the scent is slowly being released into the bathroom. When I hold the bubble bar under the running water, I notice that the golden, glittery layer is immediately rinsed off. Underneath that is a simple, orange bubble bar. I wonder if you'll get glitters in the water when using it the next time? 🤔 When I break the bubble bar in two and crumble one half in my hand, I simply hold it under the running water, with an almost closed hand. There's more and more bubbles now, and the water gradually turns a darker shade of orange.
Eventually the water was a pretty shade of yellow/orange and the surface was covered in bubbles. The fruity aroma was slightly present in the bathroom, I didn't really detect the scent after 15 minutes anymore. In the water there's some golden glitters, it looks gorgeous. I wouldn't even need to combine this bubble bar with a bath bomb — it's gorgeous on its own! Afterwards my skin felt softer, and I could spot a few glitters on my skin, here and there. I don't think I'd buy this bubble bar again — but that's also because I just don't use them a lot. But I will definitely enjoy this bubble bar for the time being!

Lush Sparkly Pumpkin Bubble Bar costs £4.95 (England) / $7.95 (USA).