Review: Lush Chocomint Bath Bomb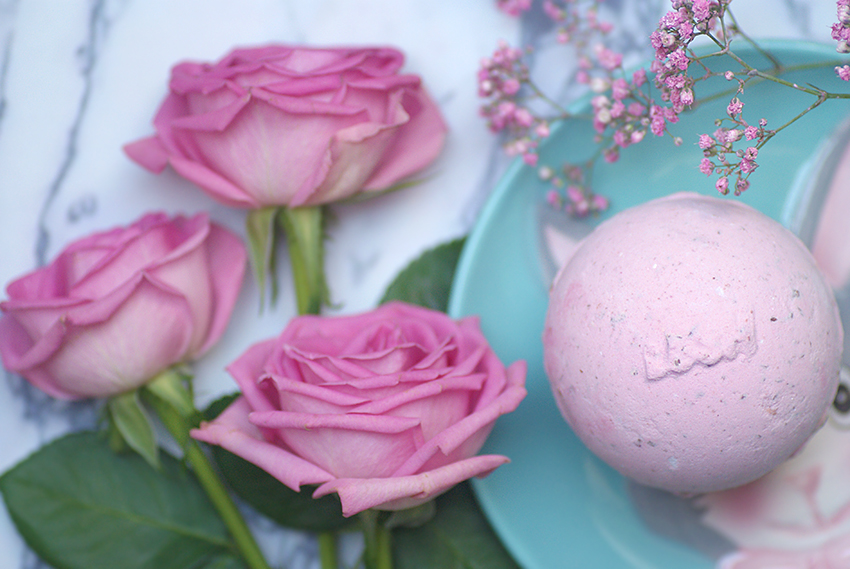 Today I'm going to show you a pink bath bomb. Yes, again. You'd think I reviewed all the pink bath bombs by now, but there are just a few more, and one of those is Chocomint, formerly known as Haagen Bath. A bath bomb from the Harajuku range with an incredible scent. This one is really worth reading about, because it is the best moisturizing bath bomb I have ever had from Lush! 😍
If you're curious about this bath bomb, then keep on reading.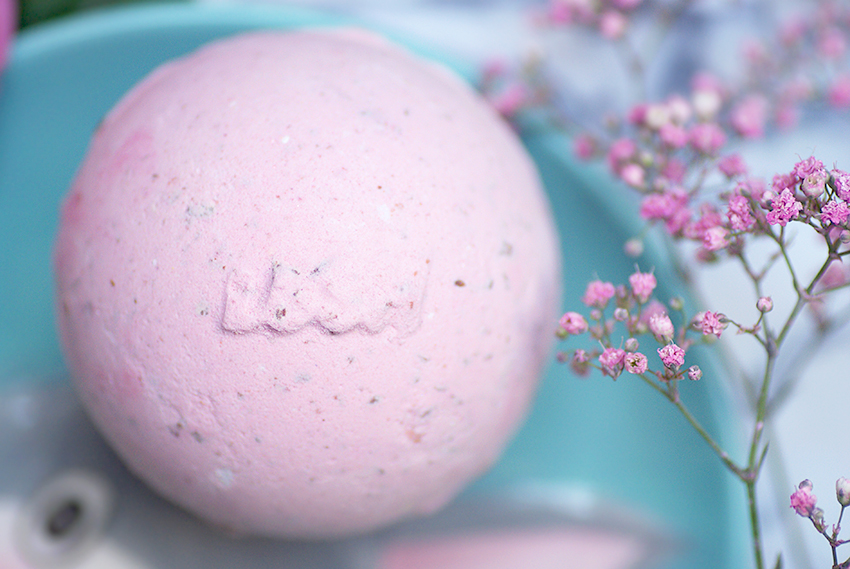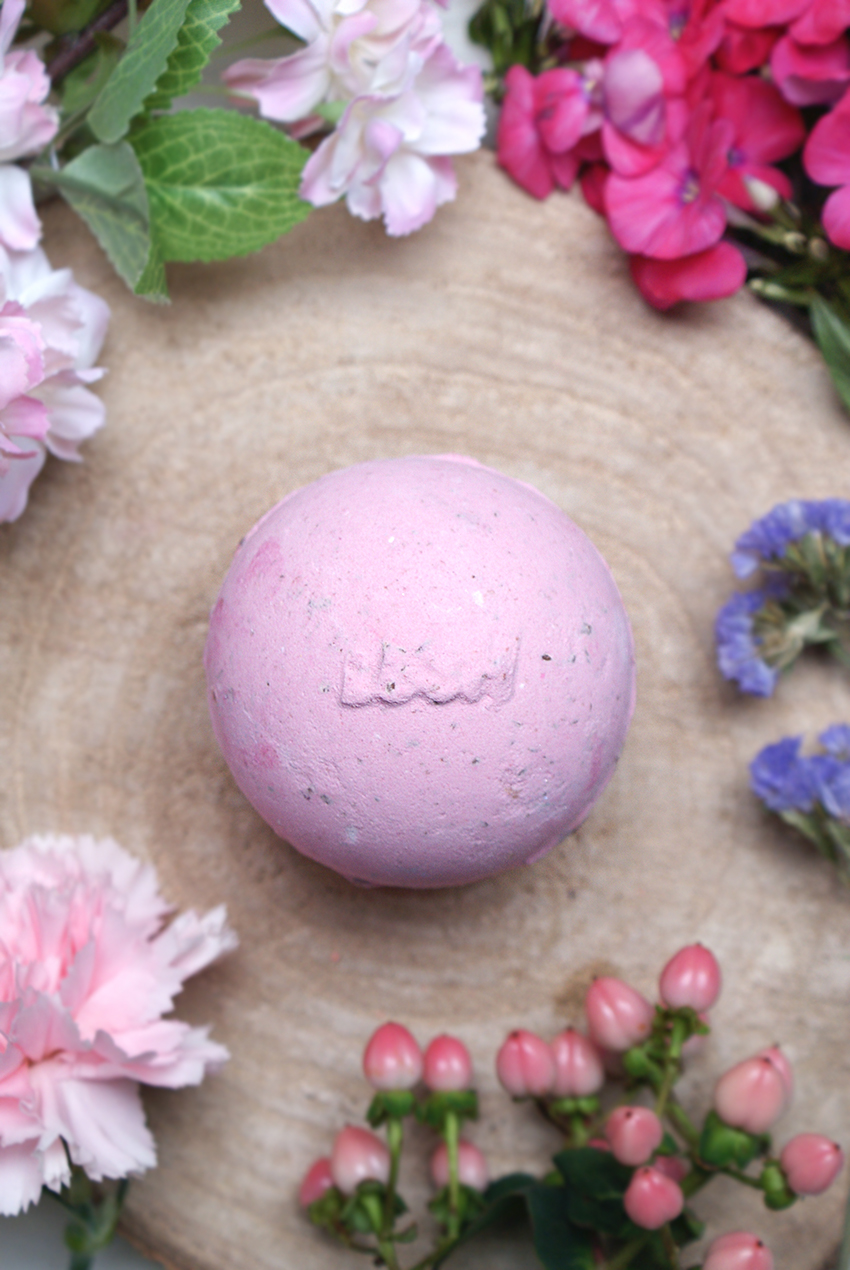 What is it?
Ingredients: Sodium Bicarbonate, Citric Acid, Fair Trade Organic Cocoa Butter, Soybean Flour, Laureth 4, Perfume, Almond Oil, Spearmint Oil, Cocoa Powder, Titanium Dioxide, Water (Aqua), Propylene Glycol, *Limonene, Colour 14700, Colour 45410, Colour 17200
Lush Chocomint Bath Bomb costs £5.95 / $7.45 and is part of the temporary Harajuku range, consisting of 54 new, exclusive bath bombs. This cute, pastel pink bath bomb contains chunks of cocoa butter. It smells exactly as you'd expect — mint with chocolate. It reminds me of toothpaste, but better. Sweeter and less pungent than real toothpaste. Actually, I think it smells exact the same of the Pink Peppermint foot lotion, formerly known as Fair Trade foot lotion. It is such an amazing scent, and I'm not even a fan of minty scents! But somehow this scent has got me hooked.
Some of the ingredients are cocoa butter, almond oil, spearmint oil and cocoa powder. The spearmint dominates pretty well, but the overall scent is also pretty warm because of the almond and cocoa in it, making it a wonderful scent. It's a perfect mix of chocolade and mint.
Play the video in 2160p quality and on full screen for the best experience! The video has been speeded up.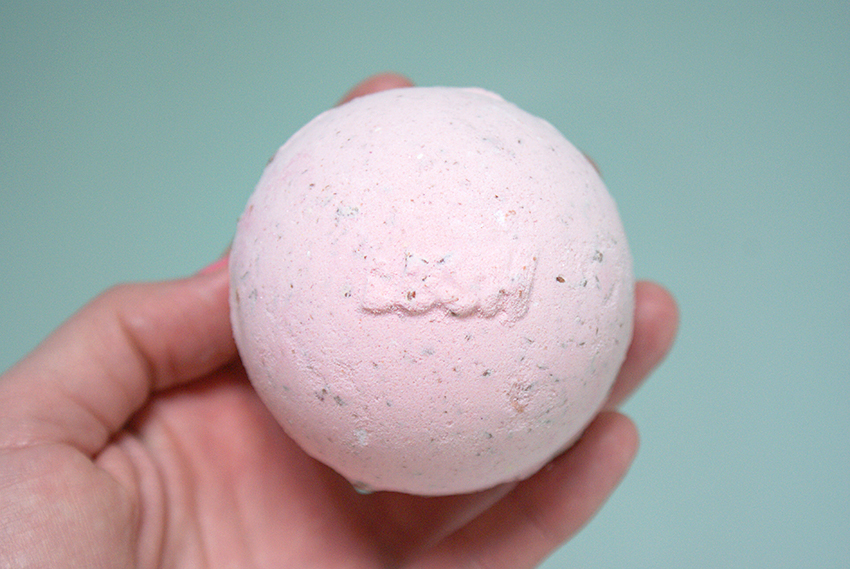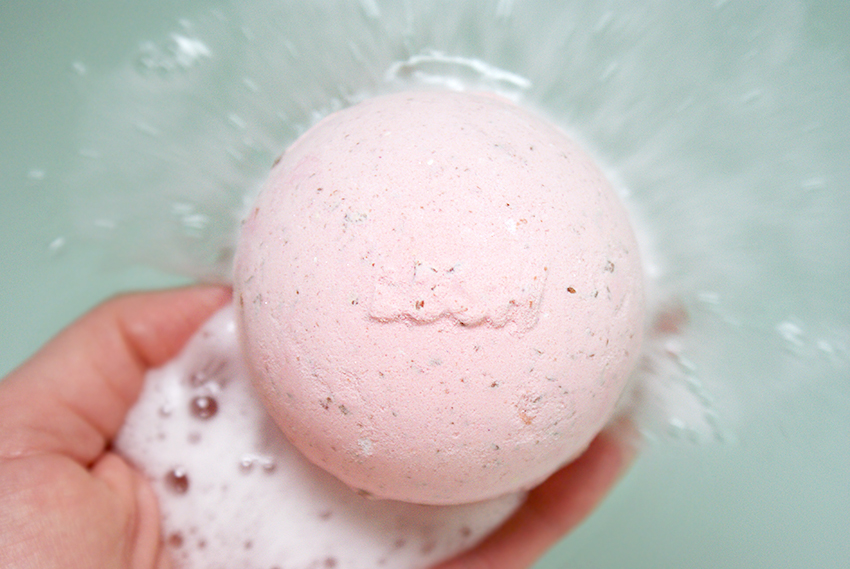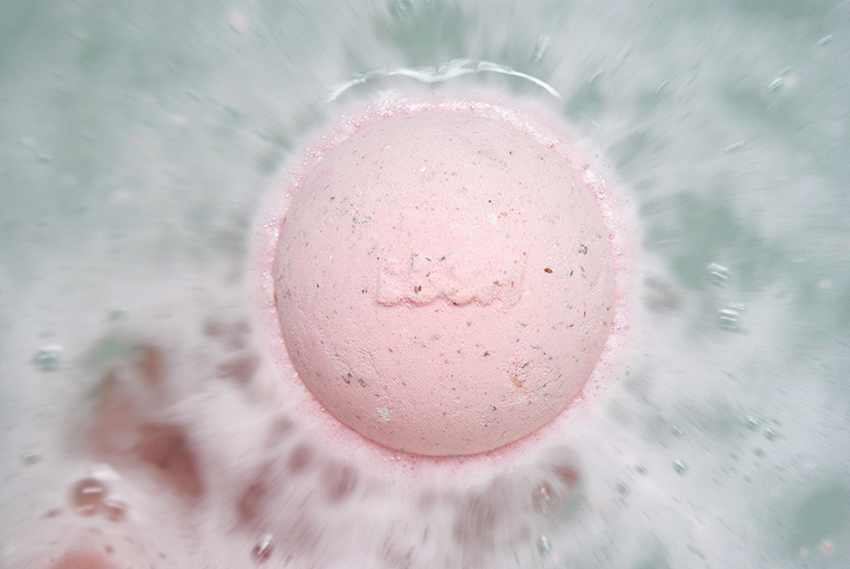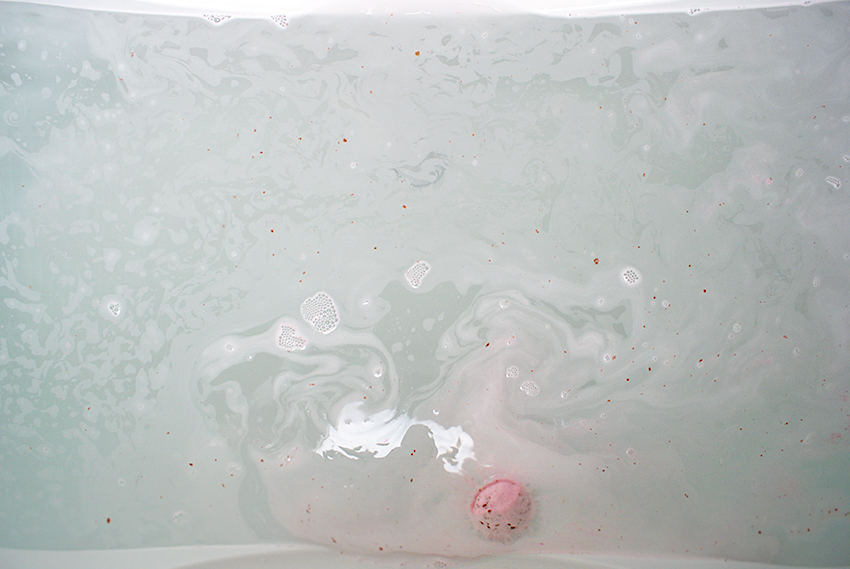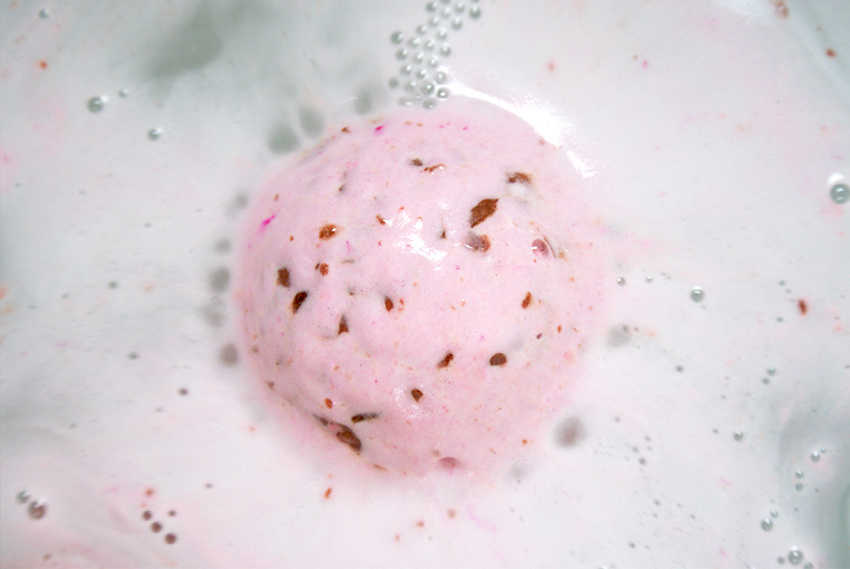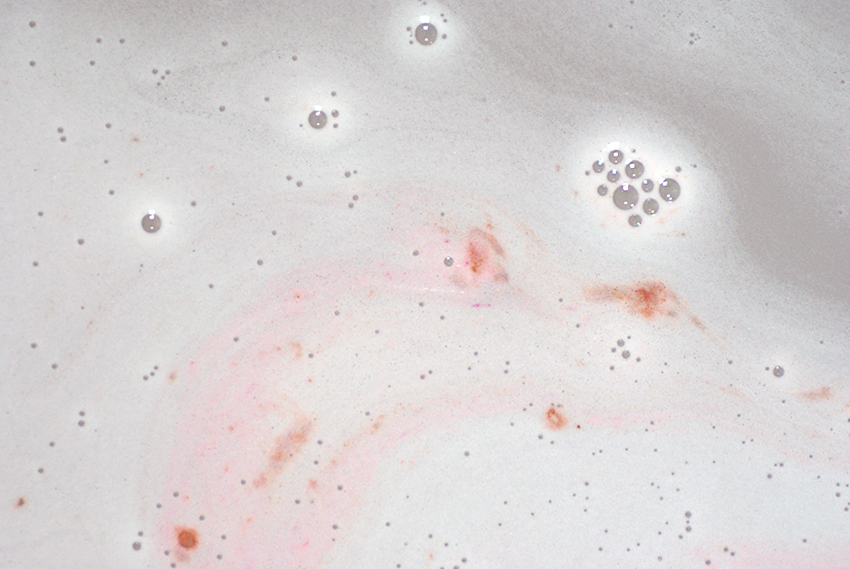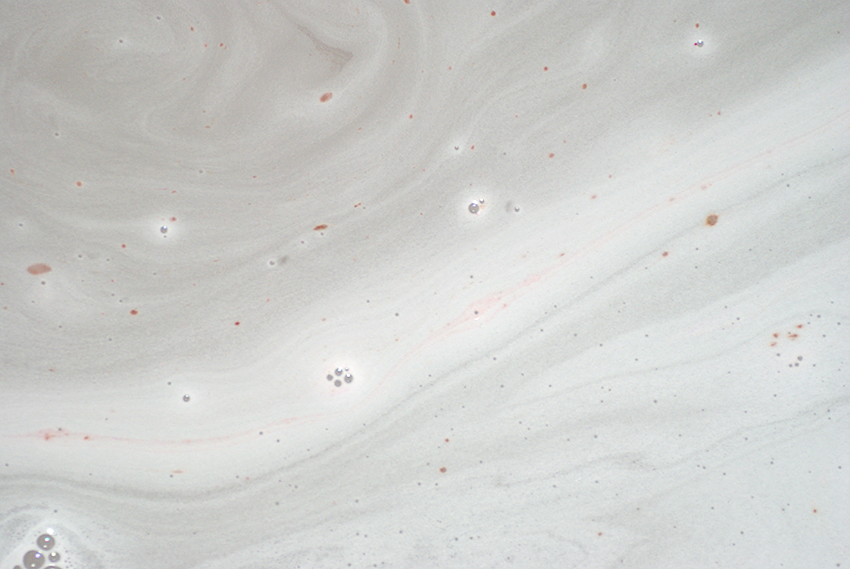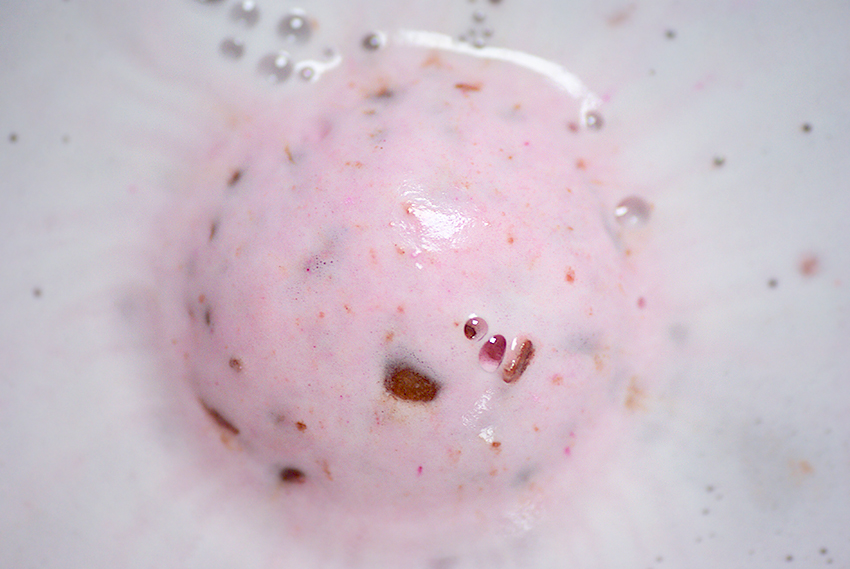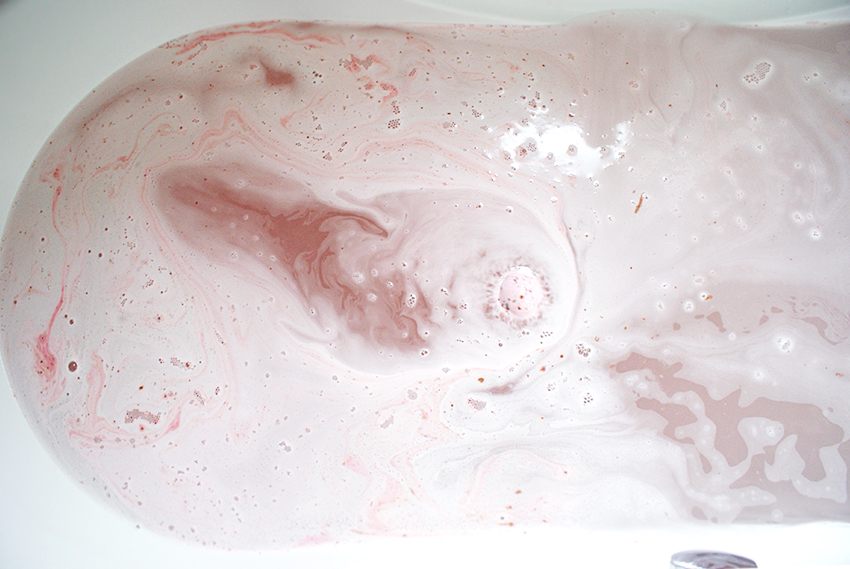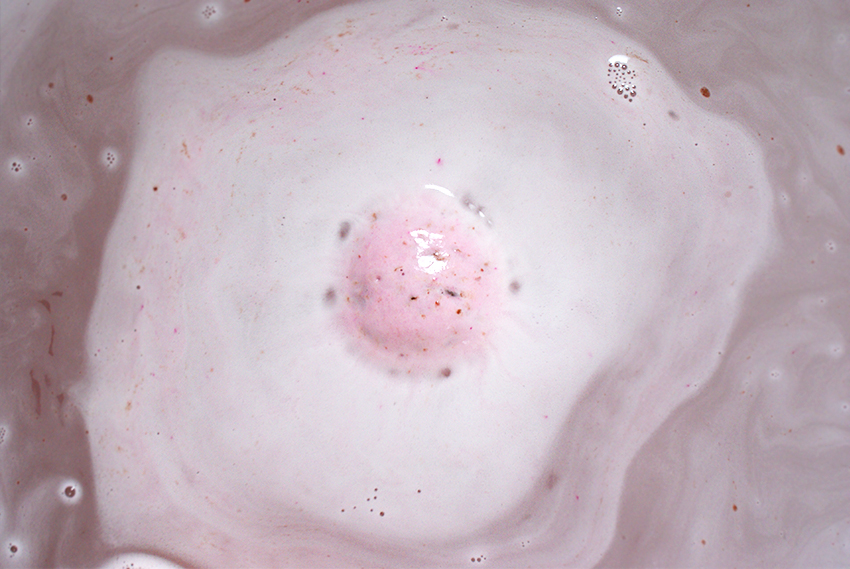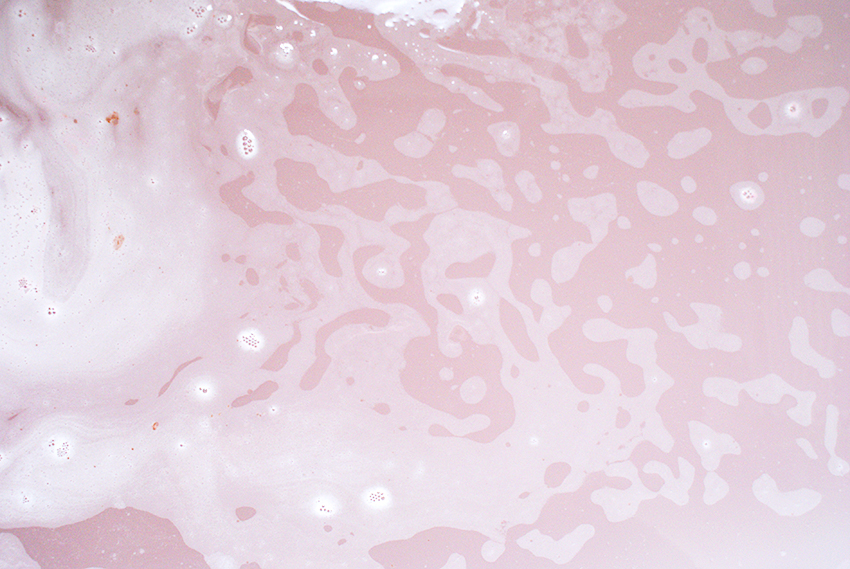 What do I think?
Chocomint is an incredible slow fizzer. It took almost 15 minutes to completely dissolve in the water! In the beginning it fizzes like crazy, it keeps spinning which made it hard for me to take a proper close up photo of it 😅 It leaves pastel pink trails of foam on the surface, along with pieces of cocoa butter. A thin, milky foam layer forms on the surface, confirming that this bath bomb has indeed some amazing hydrating ingredients. The end color was a milky, pale pink water.
While I'm laying in this pastel heaven, I can already feel how incredibly soft the water feels. The puddles of foam at the surface were present the entire time I was in the bath, which was about a good 45 minutes. The pieces of cocoa butter were disintegrated in the water, making the water very soft and hydrating. When I dried myself off after bathing, the towel glided effortlessly over my skin — this usually means that my skin is very soft. And that's exactly what it was; there was a thin, buttery layer on my skin that made my skin nourished, smooth and super soft for the rest of the day. Normally my skin can be pretty dry, but it didn't feel dry or flaky at all after bathing with Chocomint. My mind is blown. I never knew a bath bomb could be this hydrating!
I'd really like to buy a few more from this bath bomb. This is a wonderful product, especially for dry skin. I didn't really have high expectations of it A bath bomb that you really should have tried, if only because of the wonderful scent.

Lush Chocomint Bath Bomb costs £5.95 (England) / $7.45 (USA).