Review: Lush Lemon Butterfly Bath Bomb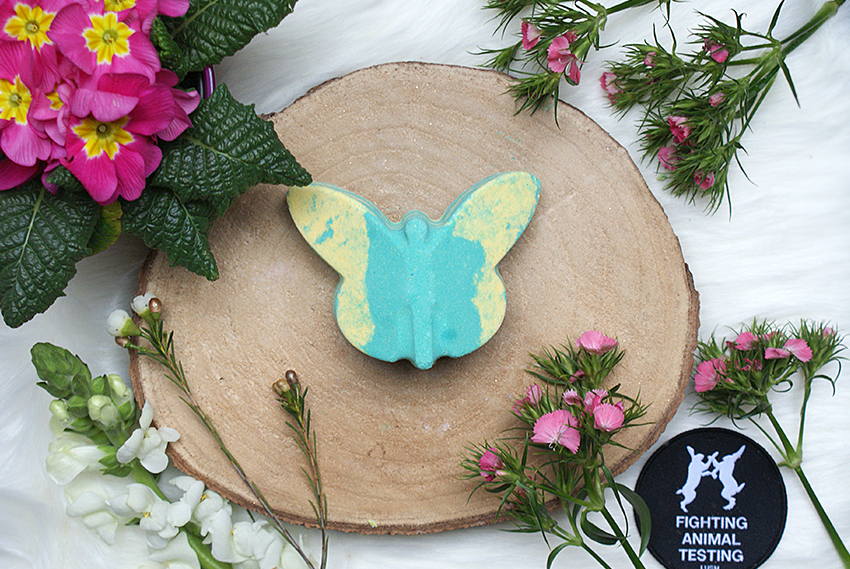 I'm in love with butterflies, I even have a butterfly tattoo right above my butt crack. Okay, I was 17 when I got that tattoo, and I'd rather see it gone, but that doesn't mean that I'll always love these beautiful, little creatures. No wonder I let one flutter into my shopping basket. So if you're curious about this little guy, keep on reading!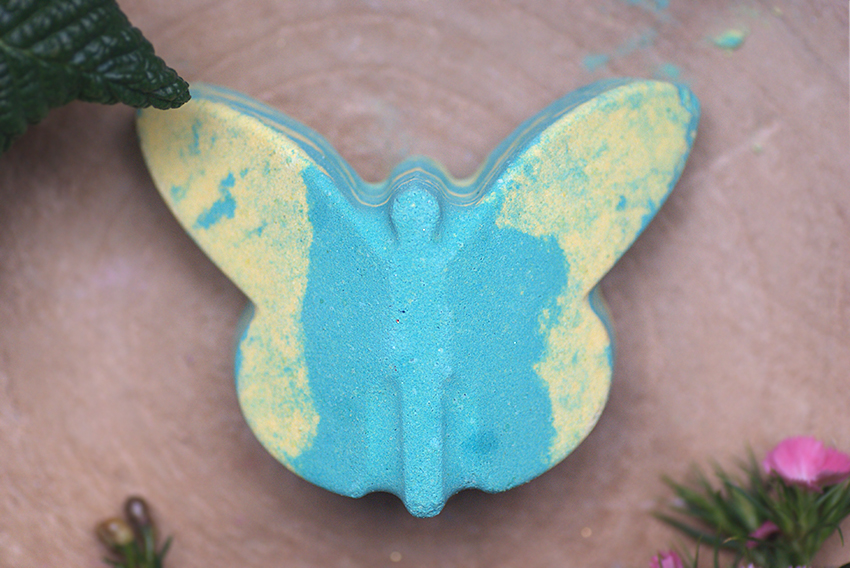 Sodium Bicarbonate, Citric Acid, Sicilian Lemon Oil (Citrus Limonum), Sweet Wild Orange Oil (Citrus Sinensis), Water (Aqua), Titanium Dioxide, Cream of Tartar (Potassium Bitartrate), Dipropylene Glycol, Sodium Coco-Sulfate, Cocamidopropyl Betaine, Tin Oxide, Synthetic Fluorphlogopite, *Citral, *Limonene, *Linalool, Fragrance Blue 1, Lake Yellow 5 Lake, Iron Oxides, Yellow 10 Lake, Yellow 5, Green 8
What is it?
Lush Lemon Butterfly Bath Bomb costs £4.95 / $5.25 each and is part of the Mother's Day range. It also exists in two other colors, called Wild Butterfly and Rose Butterfly. These cheerful flutterers each have their own fragrance and colors.
When I smelled Lemon Blutterfly, it really reminded me of of a Lush product that I used to have back in the days, when I just a new Lushie. (This would be in 2013 somewhere) I cannot recall what product this was, but after looking it up on Google, I learnt that Lemon Butterfly shares its scent with From Dusk Till Dawn massage bar. That product has been discontinued for years now, so chances are that you have no idea what scent it is. I also never owned the From Dusk Till Dawn massage bar, so that's not the product I recognized. To be continued..
Anyway, I will try to explain the scent as good as possible. It is very citrus, as you would expect, thanks to the Sicilian lemon oil. The sweet orange oil makes it a little more fruity and warmer than just a pure lemon scent. It is a special, but very tasty fragrance. You need to be a citrus lover though, otherwise you're gonna hate it.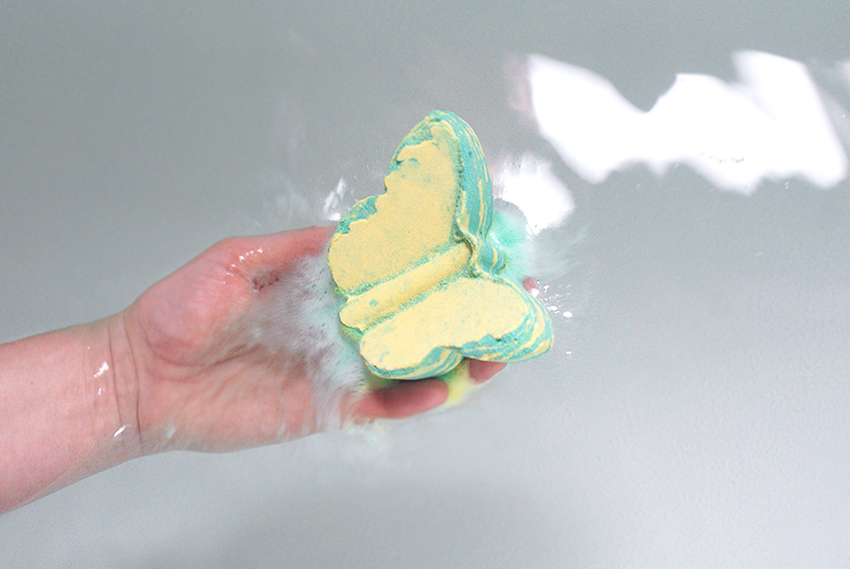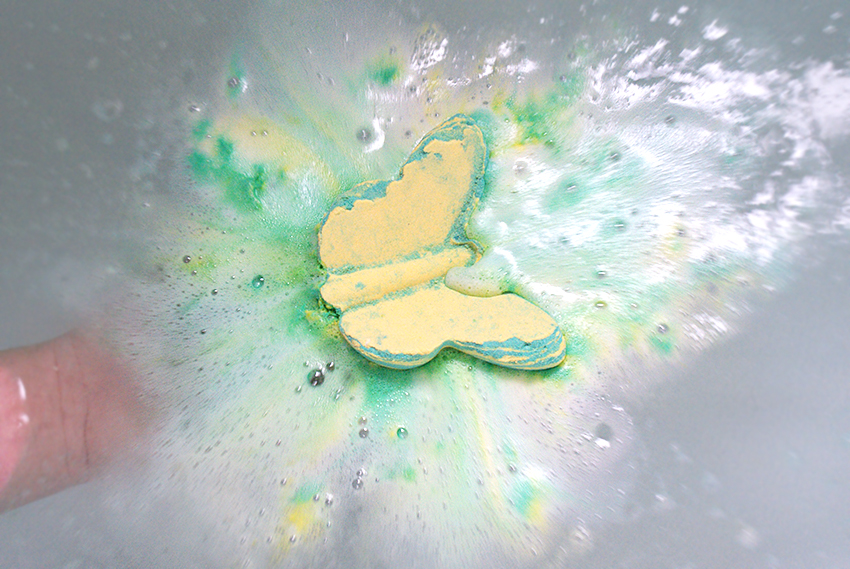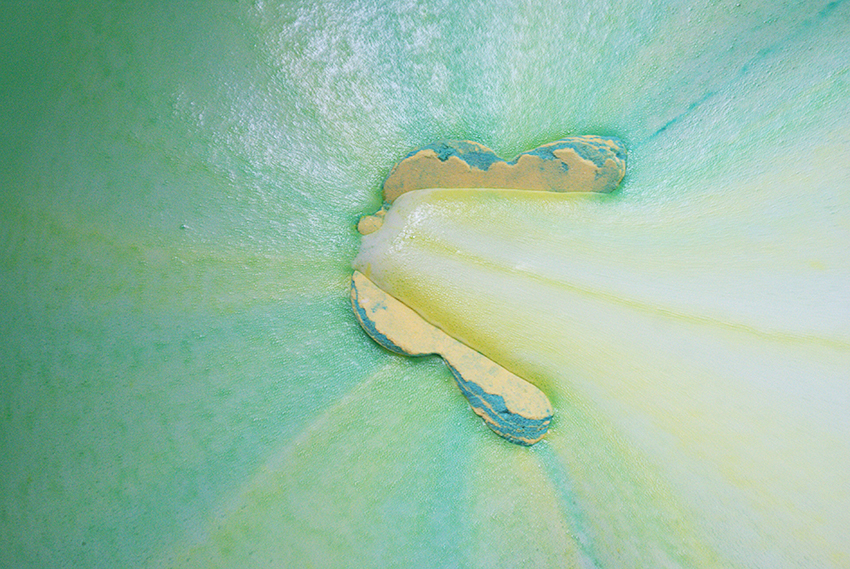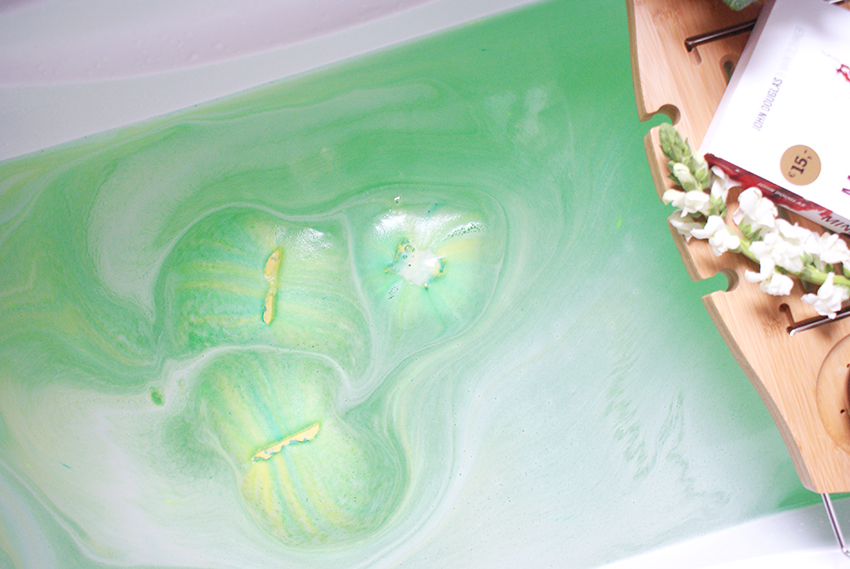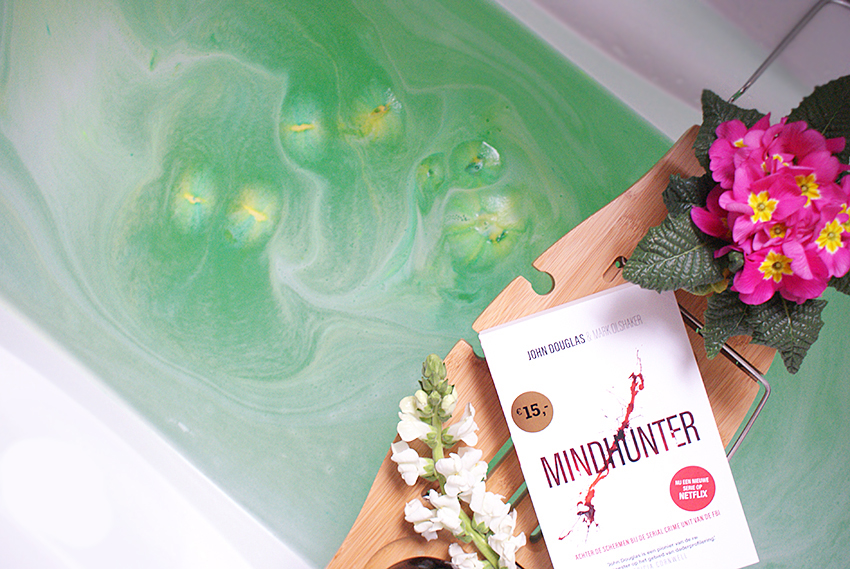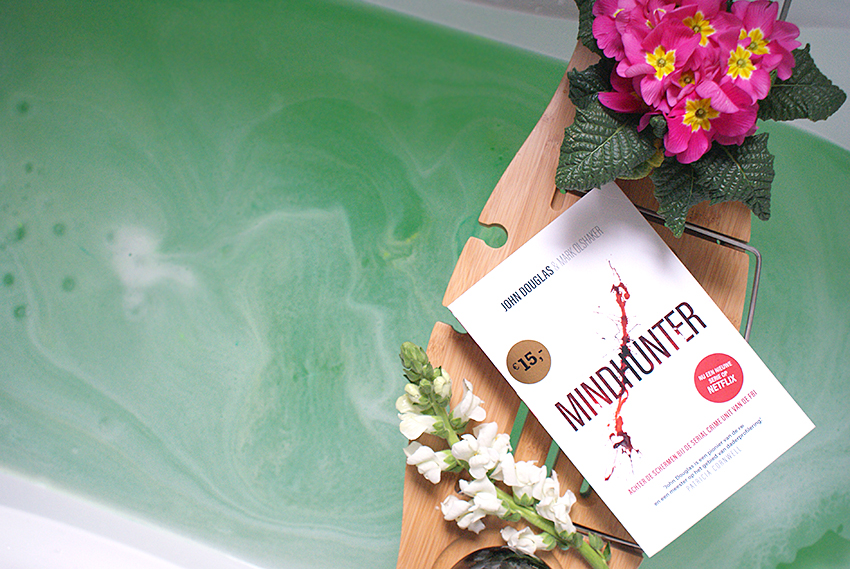 What do I think?
When I slip this butterfly into the water, he fizzes vigorously and spews yellow and green swirls into the water. He flutters around in the tub, leaving its beautiful colors in every corner of the tub, and releasing a fresh and cheerful scent. At some point the wings separate and each wing goes its own way through the water. The foam that is released upon the surface feels very rich and creamy. But after a few minutes, the color of the water stabilizes to a bright green color and the foam has dissolved in the water.
Afterwards my skin feels more soft and smooth, and there's also glitter everywhere. Now I don't mind this, since I love glitter, I mean.. who doesn't want to sparkle all the time? I'm sure Edward Cullen would agree. Anyway, it was a wonderful bath session. Although I would not buy Lemon Butterfly again, because I'm not the biggest citrus fan. I did purchase Rose Butterfly though, because it's said to share its scent with Rose Jam. Super excited about that one.

Lemon Butterfly Bath Bomb costs £4.95 (England) / $5.25 (USA, available in stores on March 18).