Review: Lush Snow Fairy Bath Bomb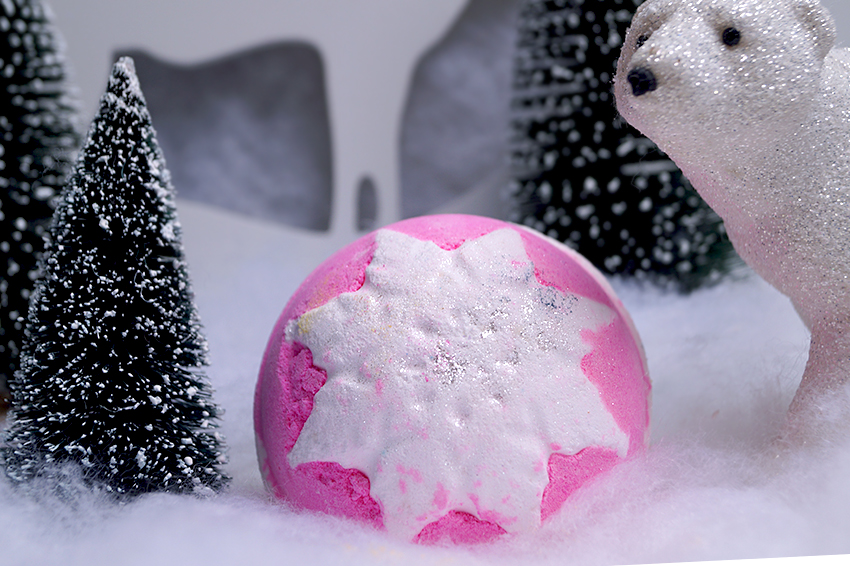 Yeeep, you read it right. I'm going to review something from the Snow Fairy family. Although I reallyyy don't like the scent, I think this new bath bomb looks really good. And.. I can't just always review stuff that I like, right? So I tossed this bath bomb into my shopping basket and today I'm going to review it for you. If you're curious as to whether it was better than expected, or if I had to throw up while bathing, keep on reading.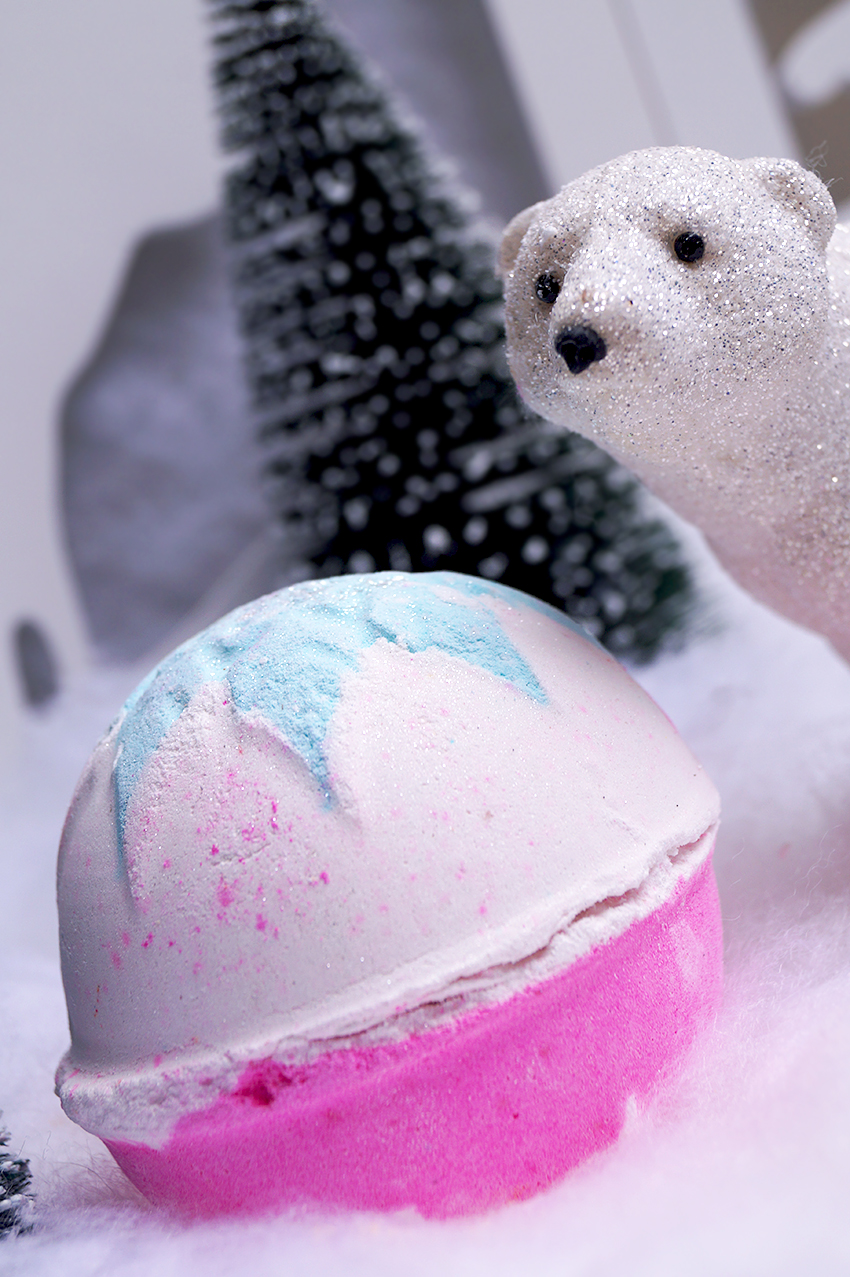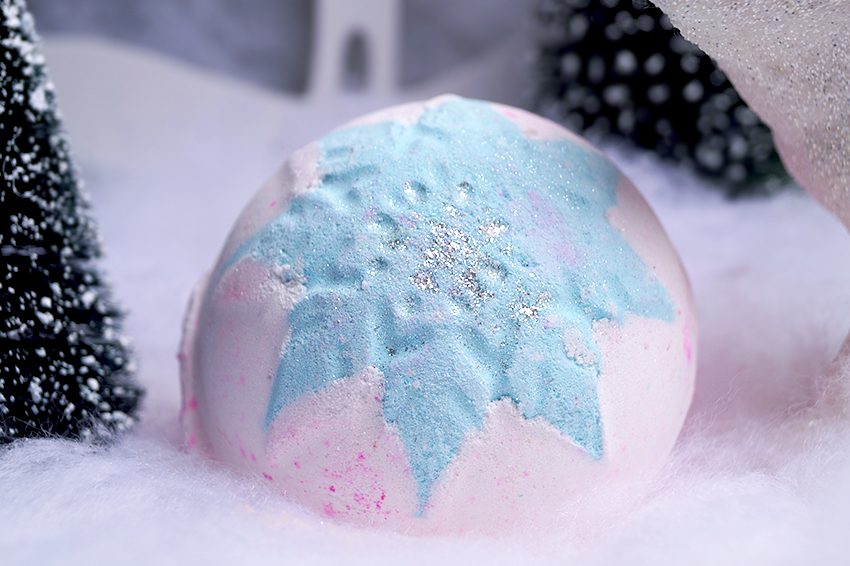 What is it?
Ingredients: Sodium Bicarbonate, Citric Acid, Sodium Coco Sulfate, Perfume, Persian Lime Oil, Cream of Tartar, Titanium Dioxide, Water (Aqua), Synthetic Musk, Synthetic Fluorphlogopite, Dipropylene Glycol, Propylene Glycol, Calcium Sodium Borosilicate, Cocamidopropyl Betaine, Tin Oxide, Alpha-Isomethyl Ionone, *Limonene, Colour 45410:2, Colour 45410:1, Colour 42053, Colour 42090:2
Lush Snow Fairy Bath Bomb costs £4.95 / $7.95 and is part of the Christmas range. Snow Fairy bath bomb looks a little different this year, and it's no longer a Jelly Bomb! Thank God, because I never really liked the Jelly Bombs. I don't feel like bathing in pieces of snot, yuck. I think the appearance of this bath bomb is very beautiful, and I'm curious how much of the blue part we'll see in the water.
Furthermore, the bath bomb only contains Persian lime oil, something the Jelly Bomb never contained. I don't know if it's because this ingredient is now in all of the Snow Fairy products, but I think the scent is better than the years before. It's less overpowering, less sickly-sweet. The scent is a little bit more fresh and fruity. I also think I detect something warm in the scent.. Don't get me wrong, it's still 100% Snow Fairy, and it will never be my favorite scent, but it's less 'bubblegum in your face' thankfully. But still, it remains a very pink, sweet, girly scent. (But everyone can use this scent!)
Play the videos in 2160p quality and on full screen for the best experience! The first video has been sped up.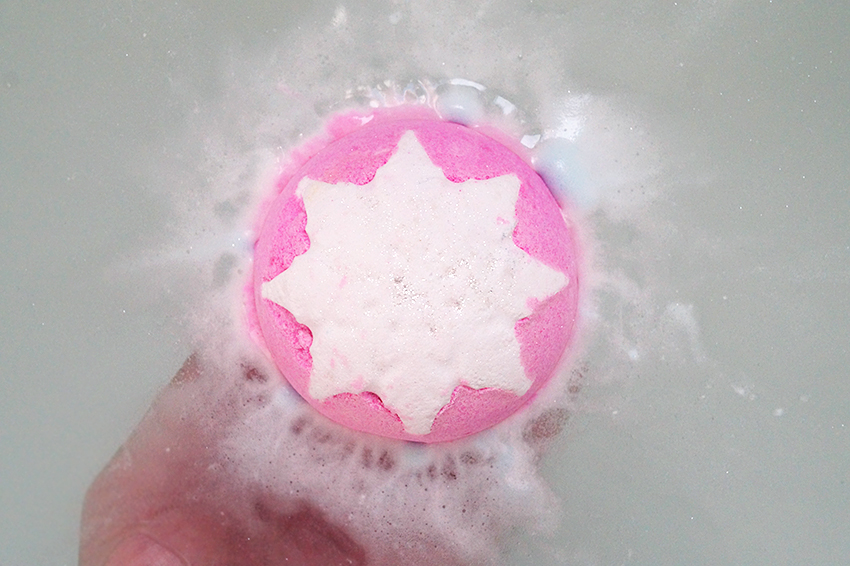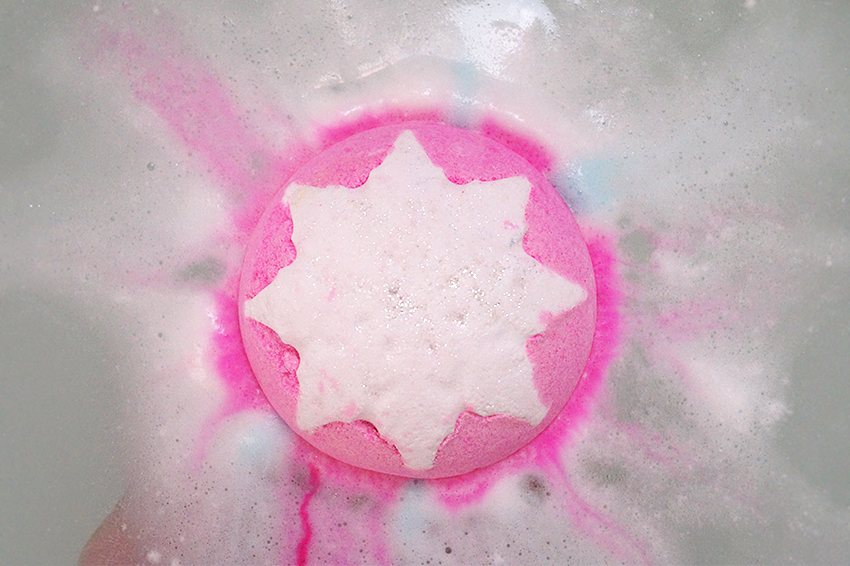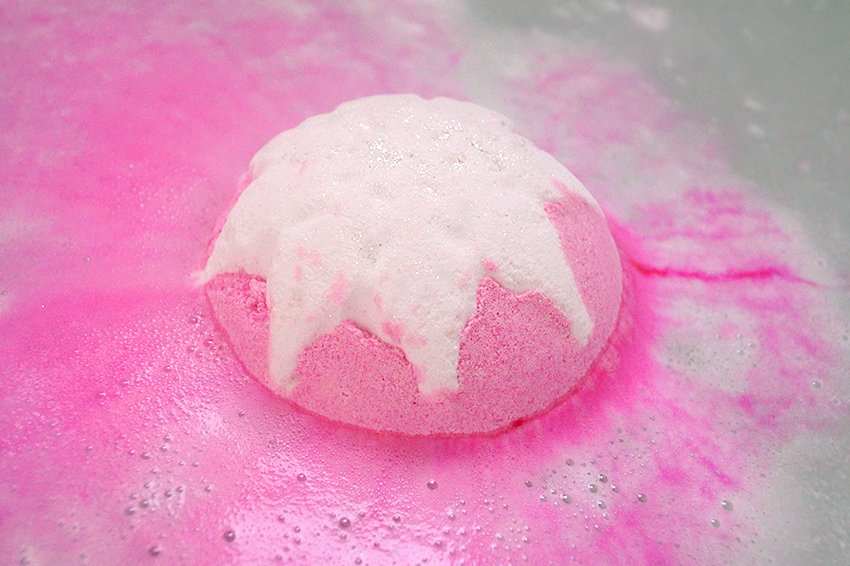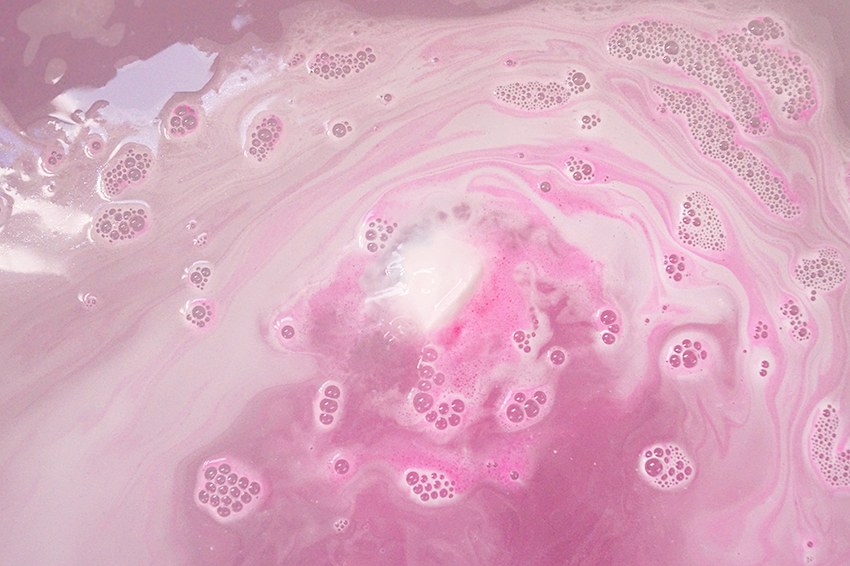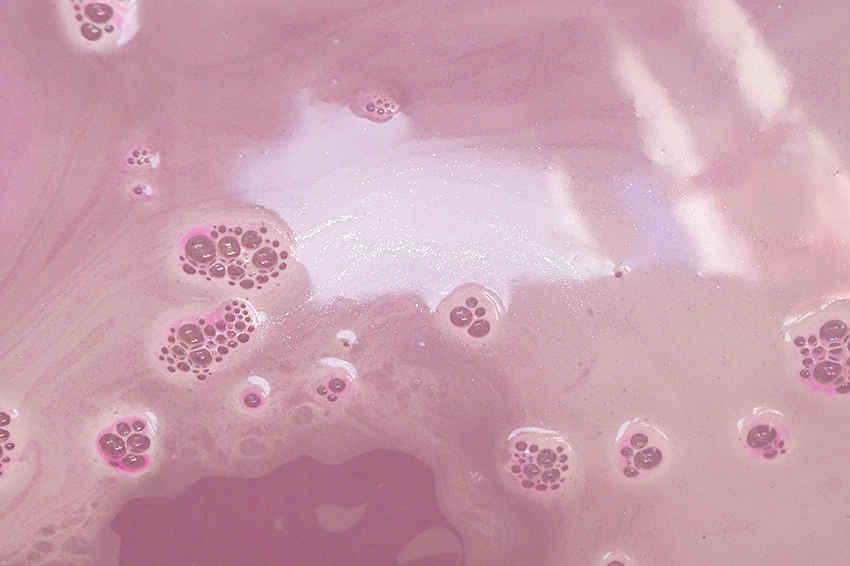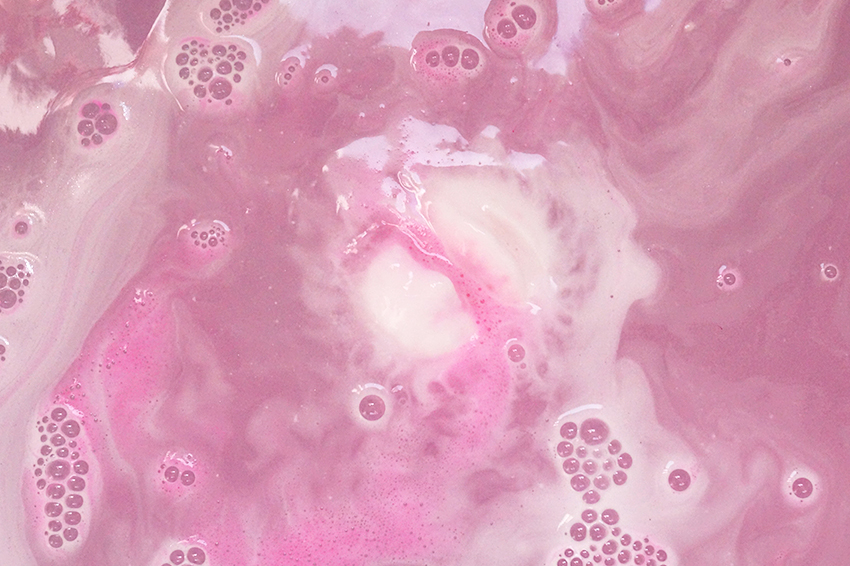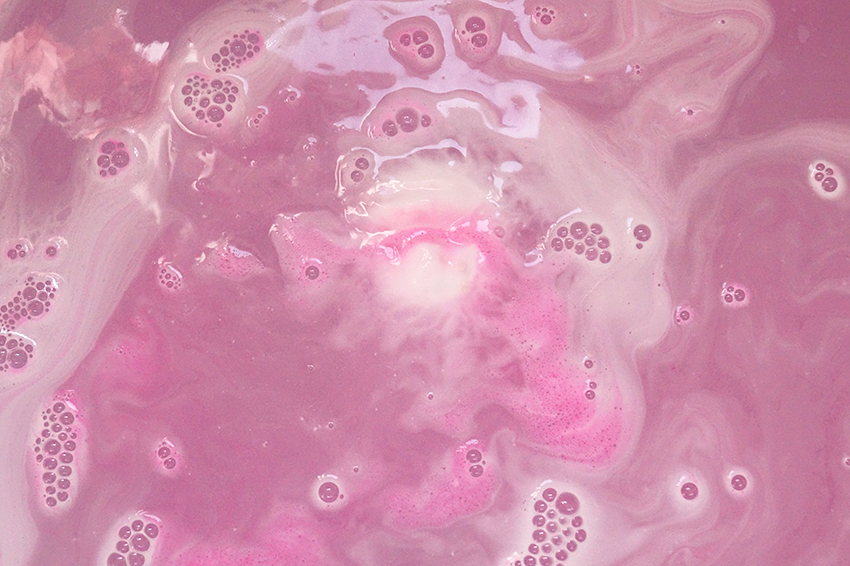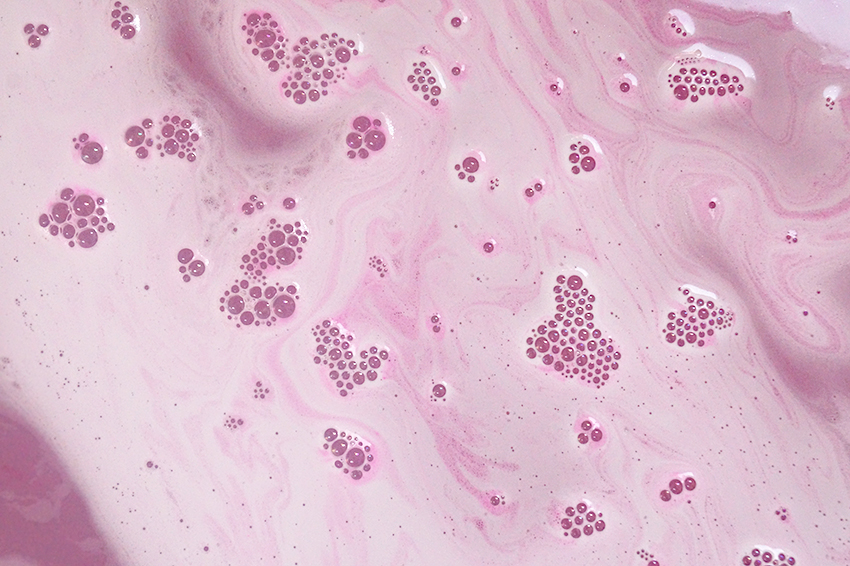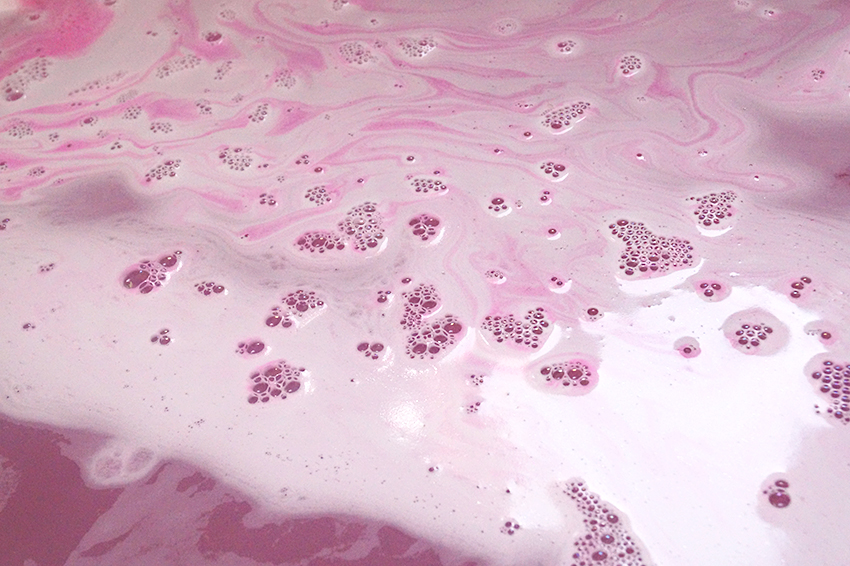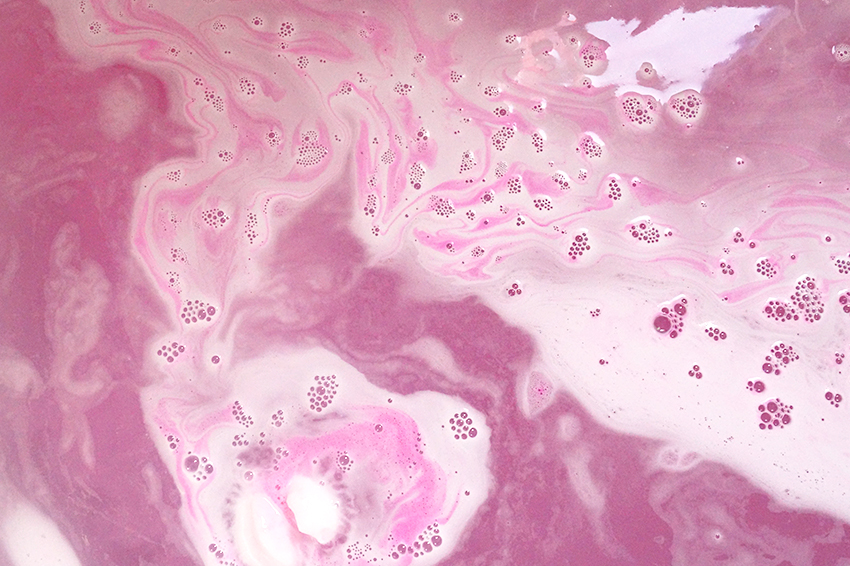 Mijn ervaring
Okay, I have to admit: Snow Fairy is freakin' gorgeous in the tub. Pink, my favorite color, and minuscule glitters under water. As soon as the bath bomb hits the water, it spews out pink foam, but a ray of dark pink here and there, as well as some plumes of blue. When I let the bath bomb go, it races through the water like crazy — even faster than Michael Phelps, while the water turns into a magical pink color and leaves a thin layer of white foam on the surface. The scent was average present — I did smell some sweetness, but it wasn't too overpowering. The scent also seemed to be a bit mellowed down. The final water has a beautiful shade of pink, packed with plastic-free glitters under water. They don't get better than this.
Afterwards, the tub was easy to rinse and my skin felt soft. I couldn't smell the scent on my skin, though. But Snow Fairy has definitely left a lasting impression on me. I can't believe I'm saying this — being someone who has hated Snow Fairy for years, I think I'm finally coming down. The scent is better than last years. I won't be buying the entire Snow Fairy range now, but I WILL stock up on these babies!

Lush Snow Fairy Bath Bomb costs £4.95 (England) / $7.95 (USA).