Review: Lush Love Me Do Bath Bomb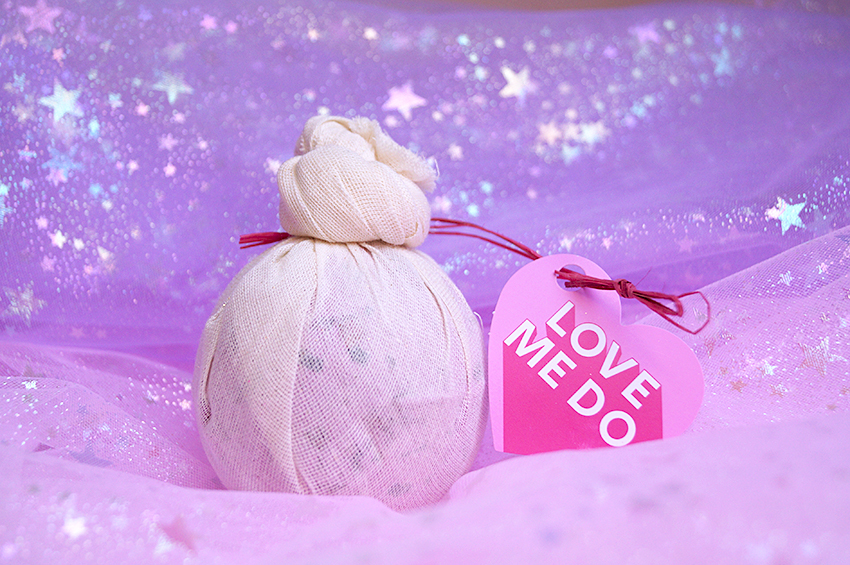 As Valentine's Day creeps up on us slowly, now is the perfect time to test out some of the lovely bath bombs from the Valentine's Day range. One of those was this interesting looking bath bomb — a bath bomb wrapped in a muslin cloth. Love Me Do is the perfect bath bomb to gift to a loved one, or to keep for yourself. If you're curious about this bath bomb, then keep on reading!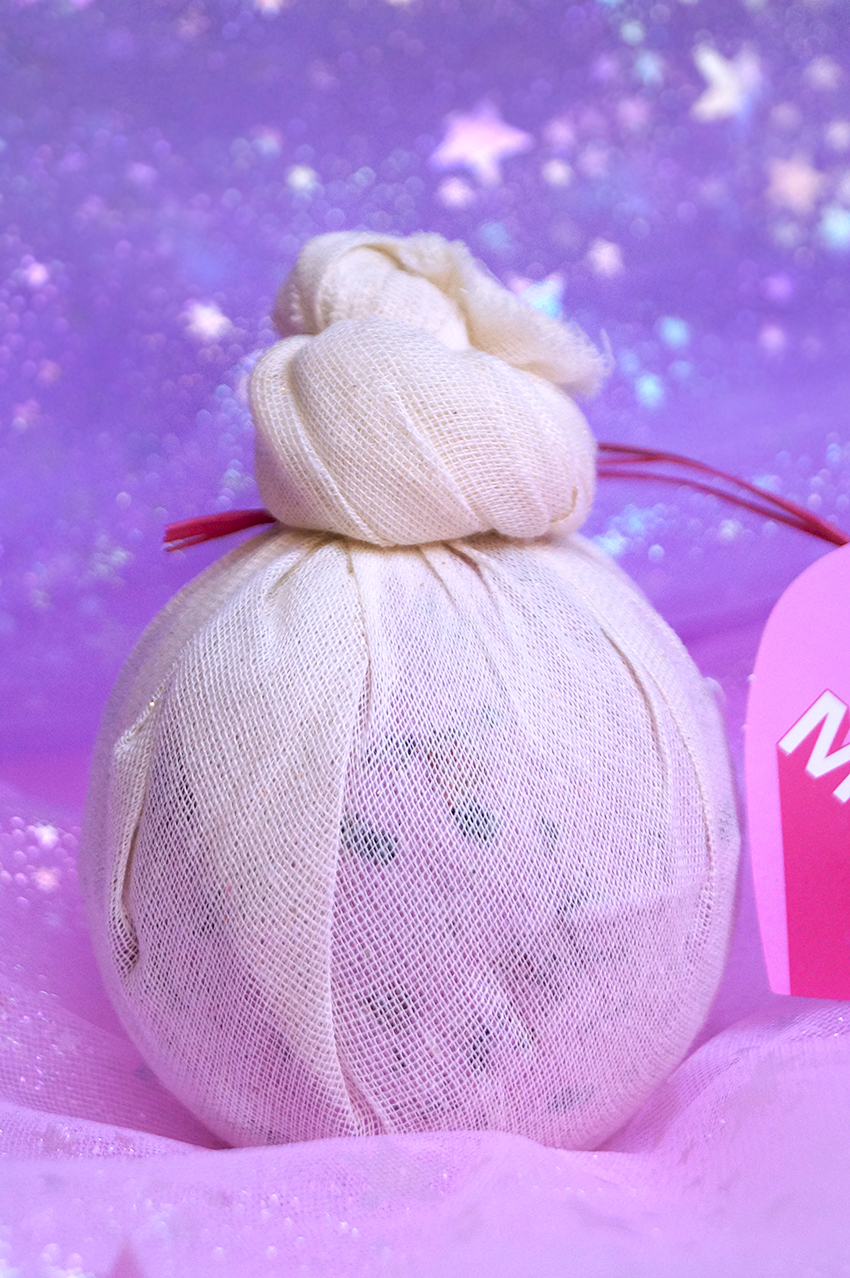 What is it?
Ingredients: Sodium Bicarbonate, Citric Acid, Dried Red Rose Petals, Perfume, Lavender Oil, Brazilian Orange Oil, Pakistani Rose Absolute, Ylang Ylang Oil, Water (Aqua), Dipropylene Glycol, *Benzyl Benzoate, *Benzyl Salicylate, *Farnesol, *Geraniol, *Limonene, *Linalool, Colour 17200, Colour 45410
Lush Love Me Do Bath Bomb costs £6.95 / $9.45 / €8,50 and is part of the Valentine's Day range. This gorgeous bath bomb is wrapped in a muslin bag, with a little note attached to it. On the back you can address someone's name, so that you can gift your secret lover (or not so secret lover) of crush with this bath bomb. Fun fact: all of these materials are compostable; the cloth, the the tag and the raffia. I always thought bath bombs in muslin bags were a bit confusing, but after my experience with Deep Sleep, I now know you should definitely leave the bath bomb in the muslin bag. Sure you can take it out, but prepare yourself for some cleaning afterwards.
Despite the addition of lavender and orange oil, it's both the rose and ylang ylang that dominates. There's a good, warm and sweet layer of roses, intertwined with ylang ylang. Actually the first scent to greet my nose is the ylang ylang. I'm by no means a ylang ylang fan, so this scent isn't my thing — even though I love rose scents. The ylang ylang is too strong, it permeates the entire scent. But if you're a fan of strong florals scents, you two would be a great match.
Play the video in 2160p quality and on full screen for the best experience! The video has been sped up.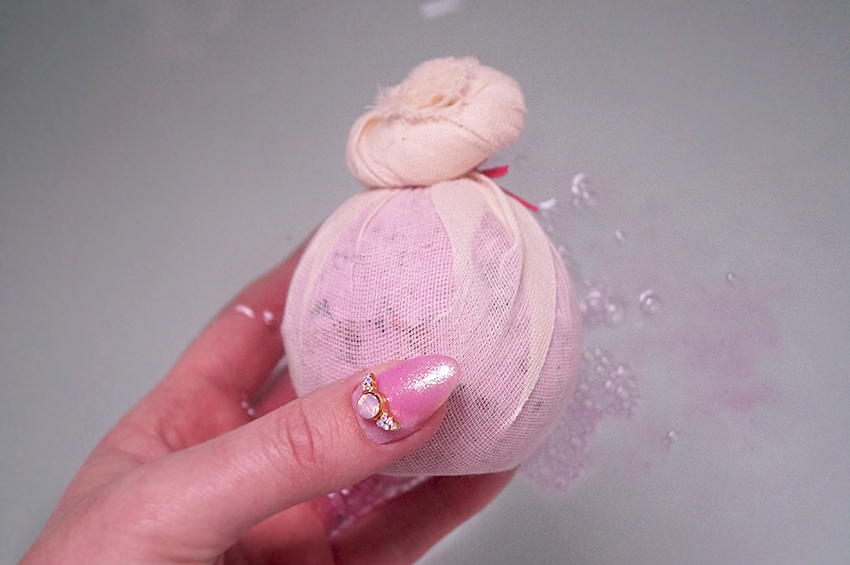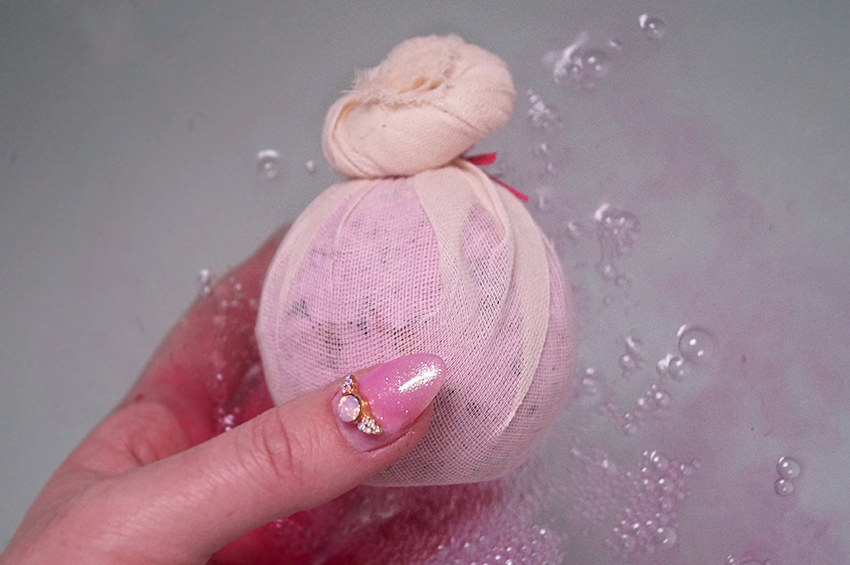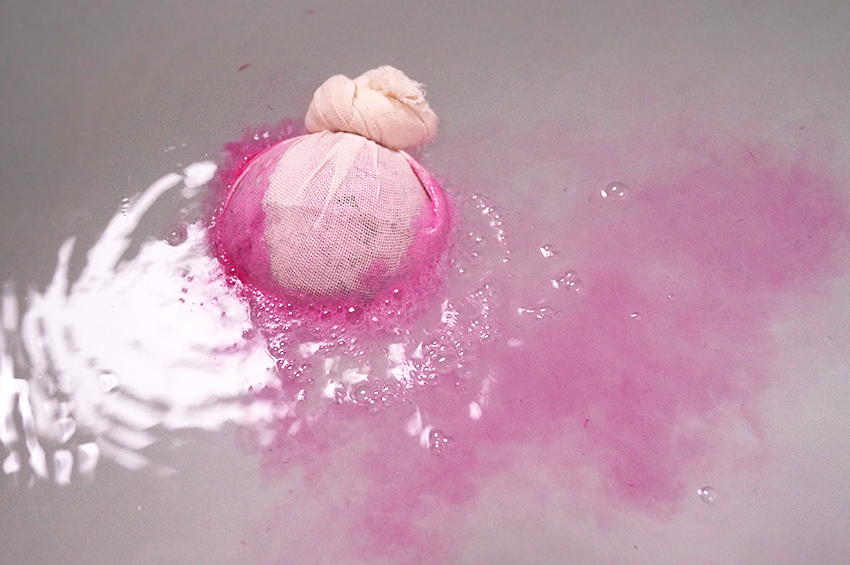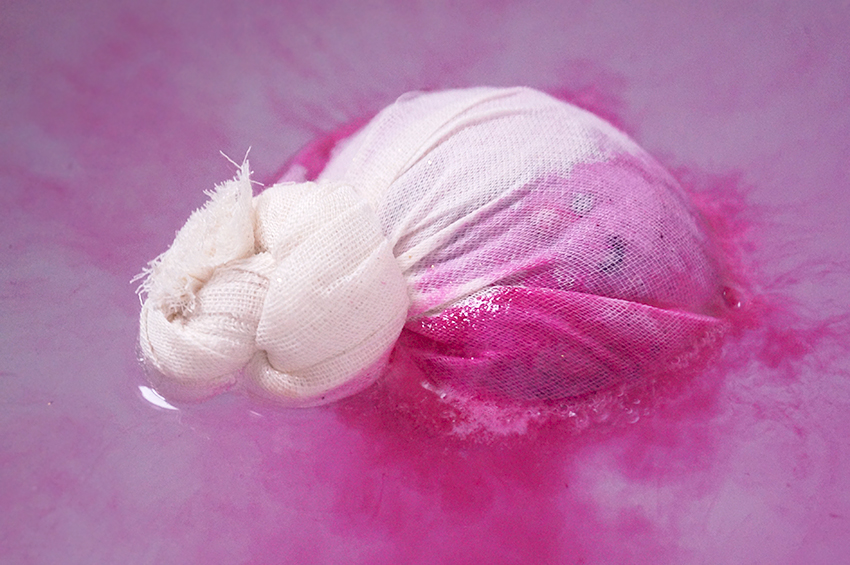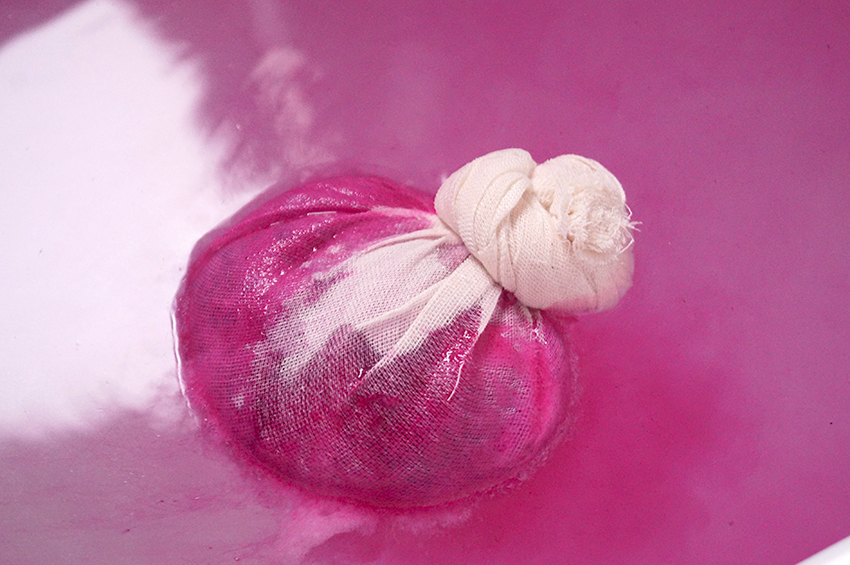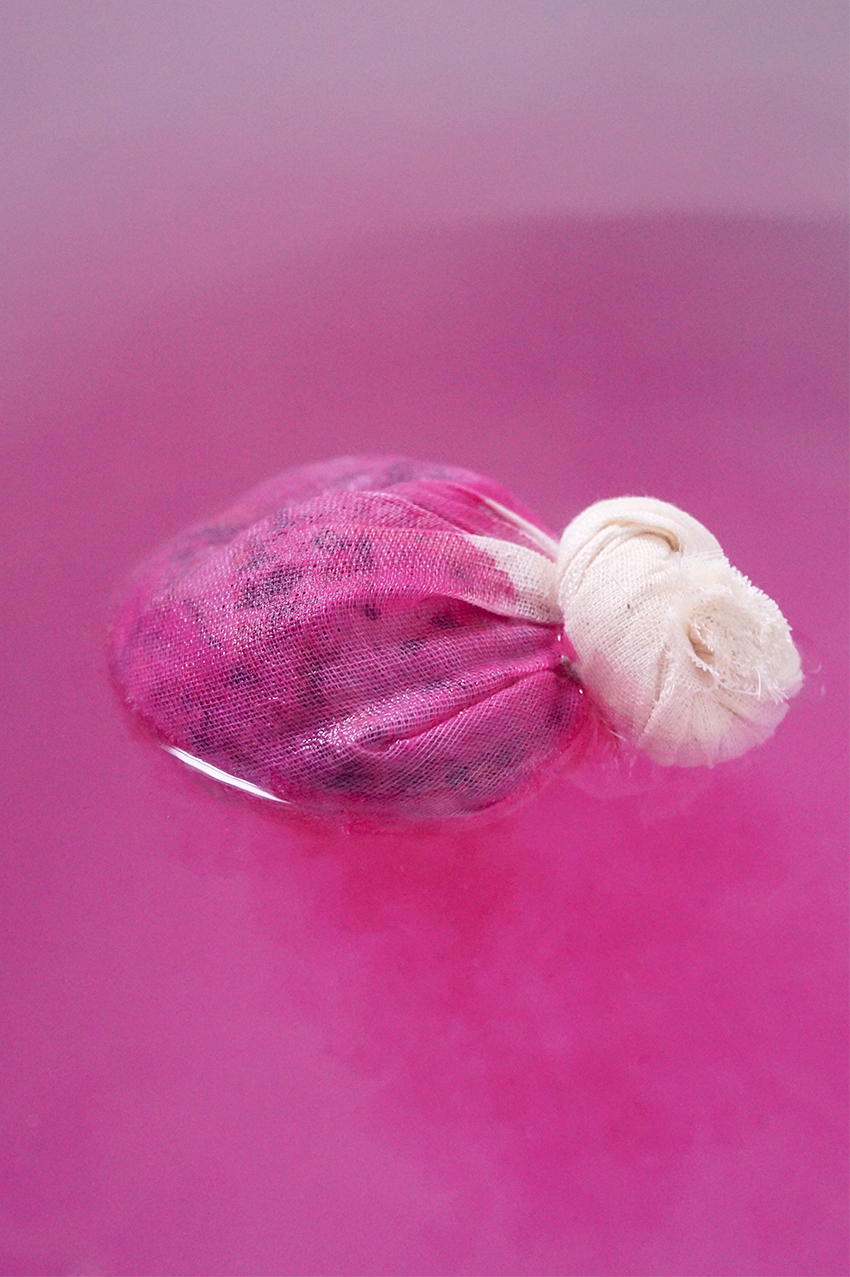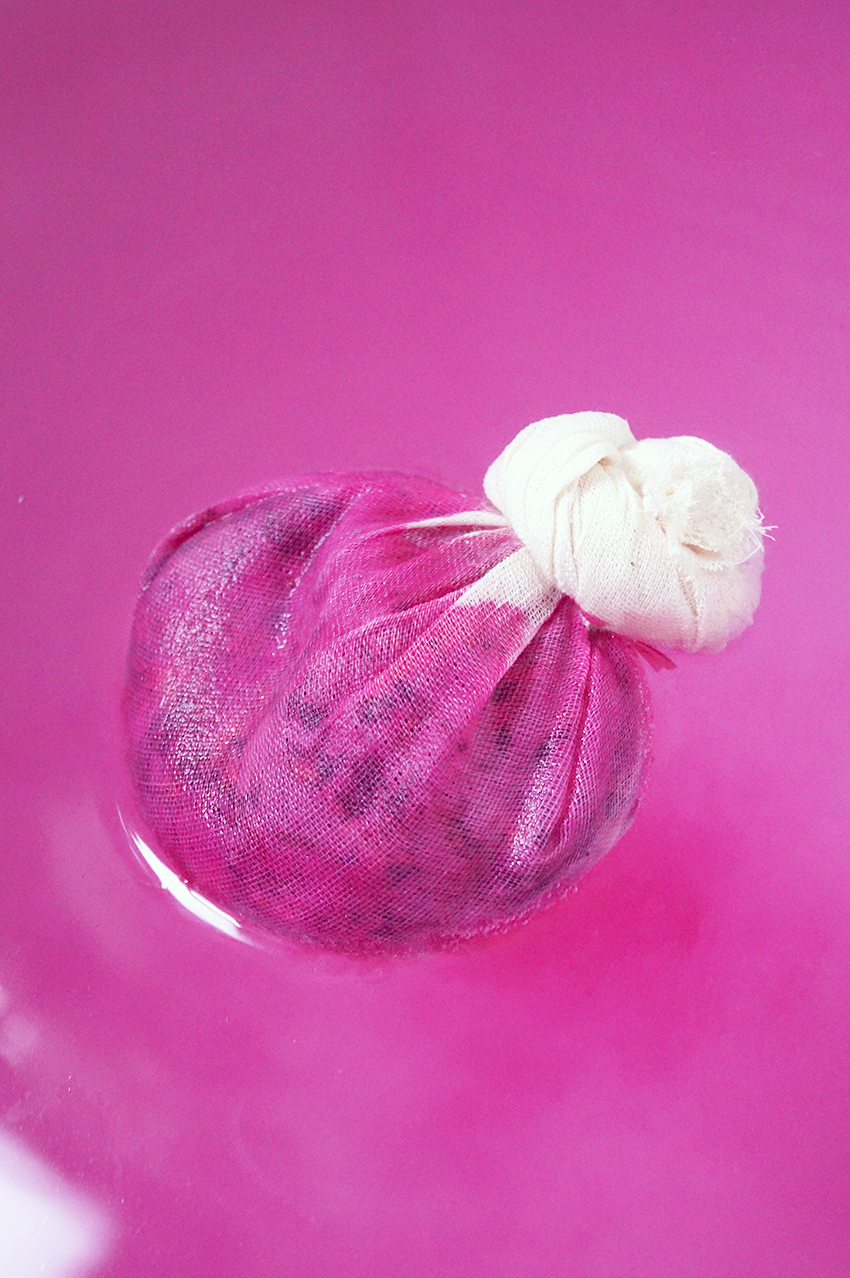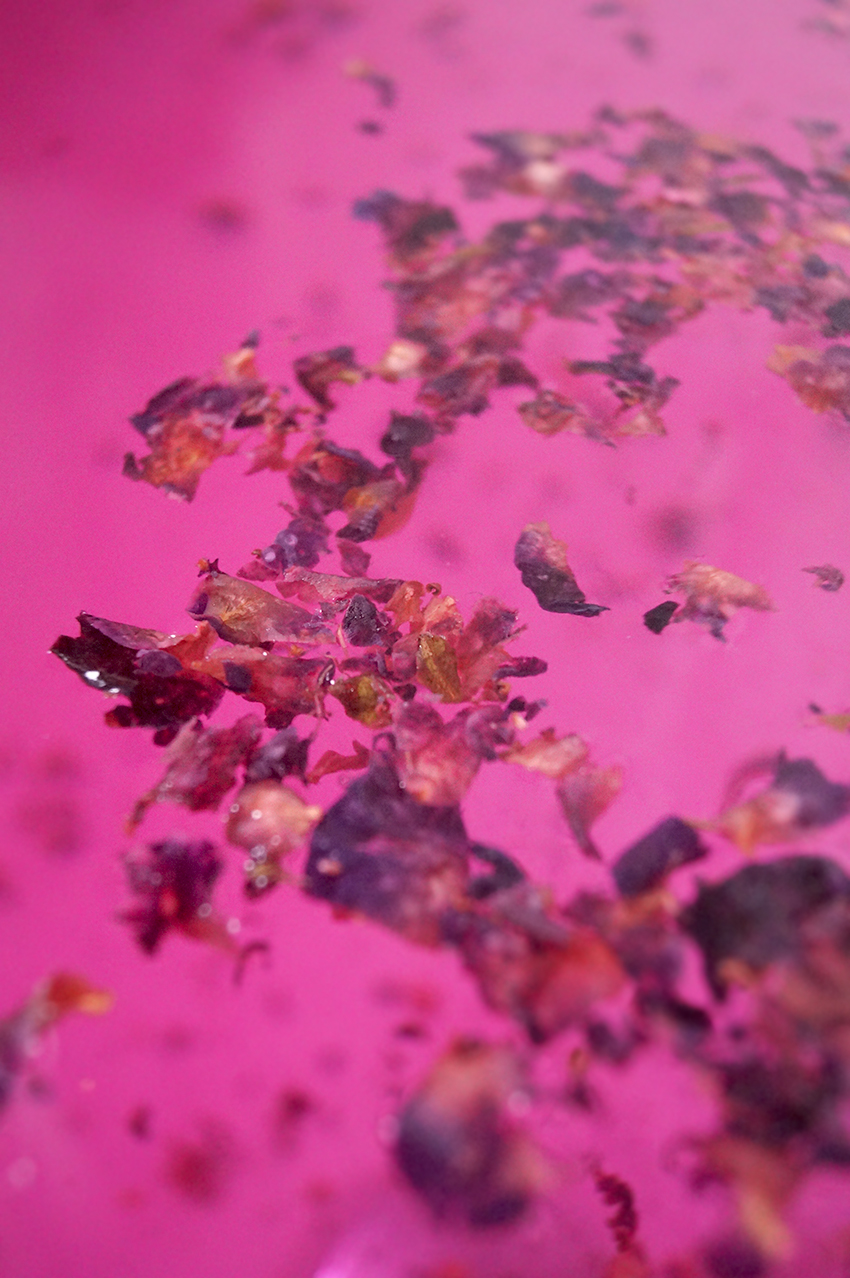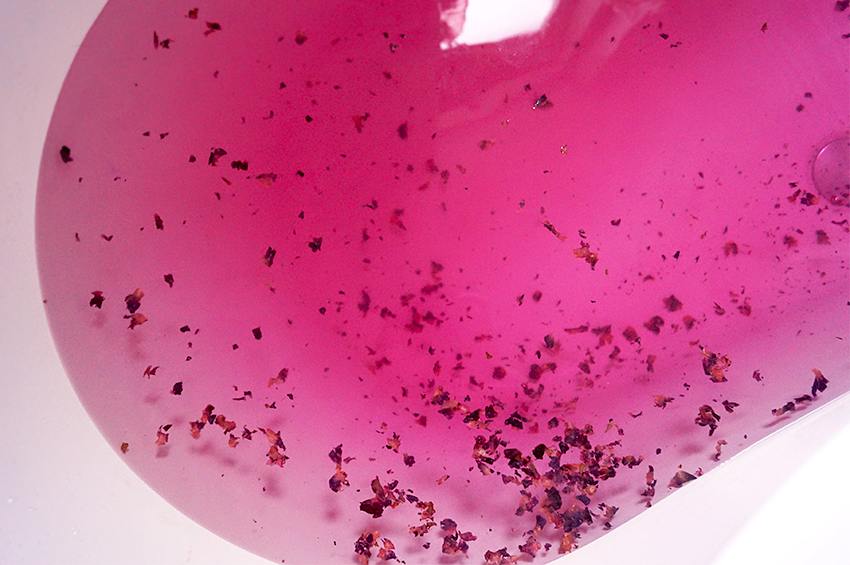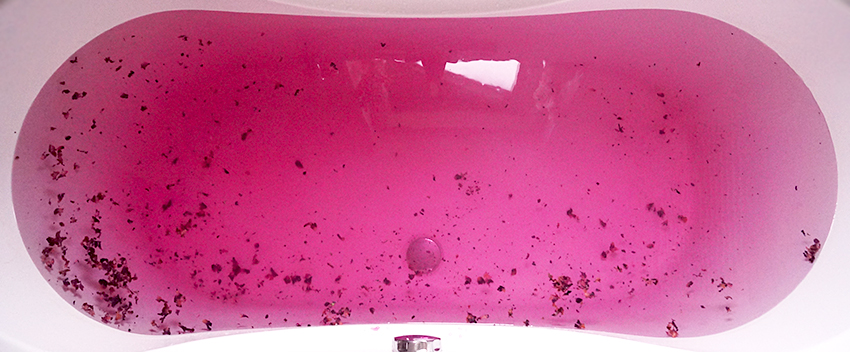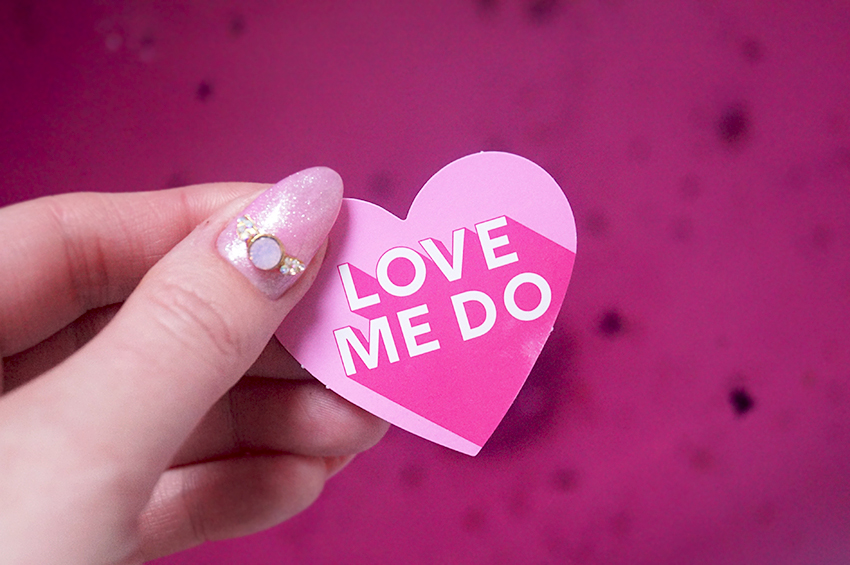 What do I think?
Love Me Do carefully starts fizzing when it touches the water. As it effervesces, the water slowly turns pink and the muslin cloth and its disintegrated contents starts floating through the bath. Eventually there's just an empty muslin cloth with rose petals floating around, like a shriveled testicle. Of course I was too curious to see what was inside, and as soon as I opened the cloth, the contents immediately fell out. Sigh. Okay, it gives us some pretty good photos, but it was a bitch sieving through the water after bathing. Learn from my mistake and do NOT open the cloth, okay? It's been hours and there are still rose petals in my ass crack.
Anyway, the deep pink/purplish water were gorgeous to see, and no color was left behind in my tub or my skin. The bath bomb is glitter-free, the scent wasn't too present during bathing. It was nonetheless a lovely experience, however, due to the price I wouldn't buy it again. I think I enjoyed Heartbeat a little bit more!

Lush Love Me Do Bath Bomb costs £6.95 (England) / $9.45 (USA) / €8.50 The Netherlands)

One Response to Review: Lush Love Me Do Bath Bomb