Review: Lush New Shampoo Bar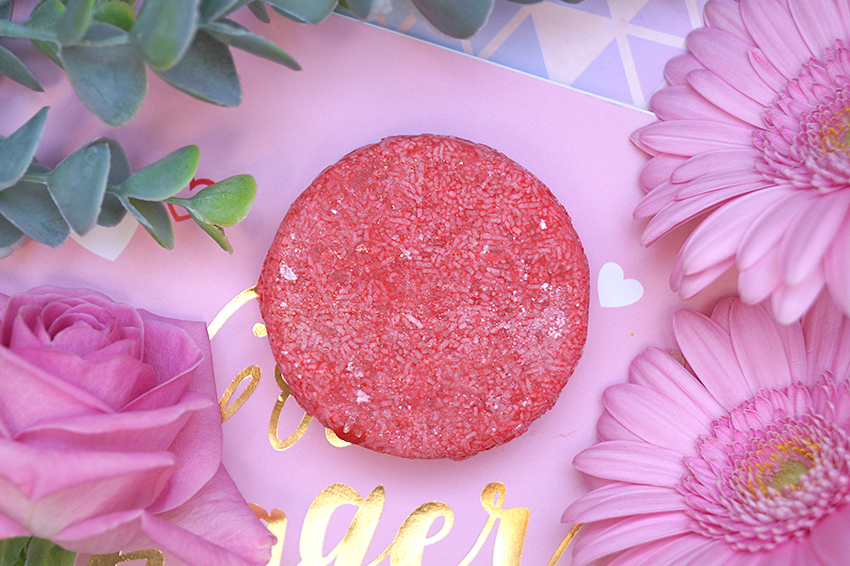 Fall is upon us, and with that comes my love for all things spicy. I'm fond of warm and spicy scents, especially when it's getting colder outside. New shampoo bar is one that perfectly meets my expectations. The spicy scent is one that is very welcome right now, giving me all the autumn vibes! I was able to test this shampoo bar for a few weeks, thanks to my recently break from blogging (sorry about that, by the way — wasn't feeling well) so if you're curious about my opinion.. keep on reading!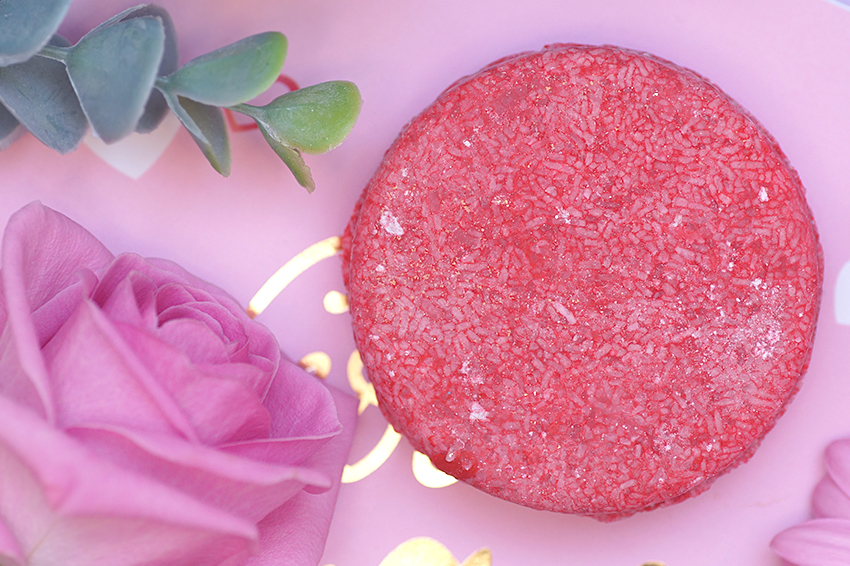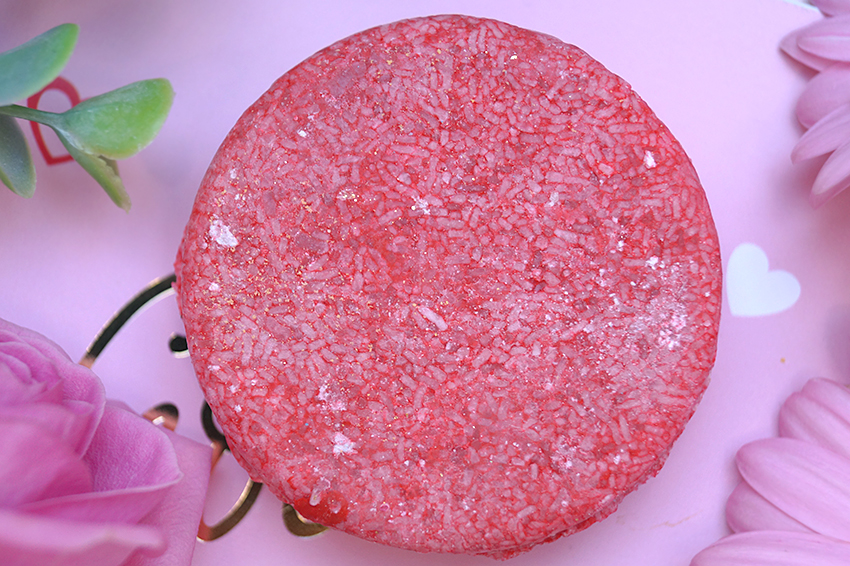 What is it?
Lush New Shampoo Bar costs £8.00 / $11.95 (55 grams) and is part of the main line. One shampoo bar replaces 750 grams of shampoo, and you can do it up to 80-100 washes with just one shampoo bar, depending on hair shape, thickness and length. They are economical to use, naked and about 90% of the shampoo bars are vegan. They do not contain any preservatives. They're also ideal for traveling, as they take up little space. If you want to know how to use a shampoo bar, click here or keep on reading.
Lush has various shampoo bars in their collection. New seems to be a good one if you want less hair loss. There's some ingredients inside that would boosts the circulation on your scalp, stimulating the hair follicles, and therefore stimulating hair growth. New shampoo bar is also great to soothe irritated scalps.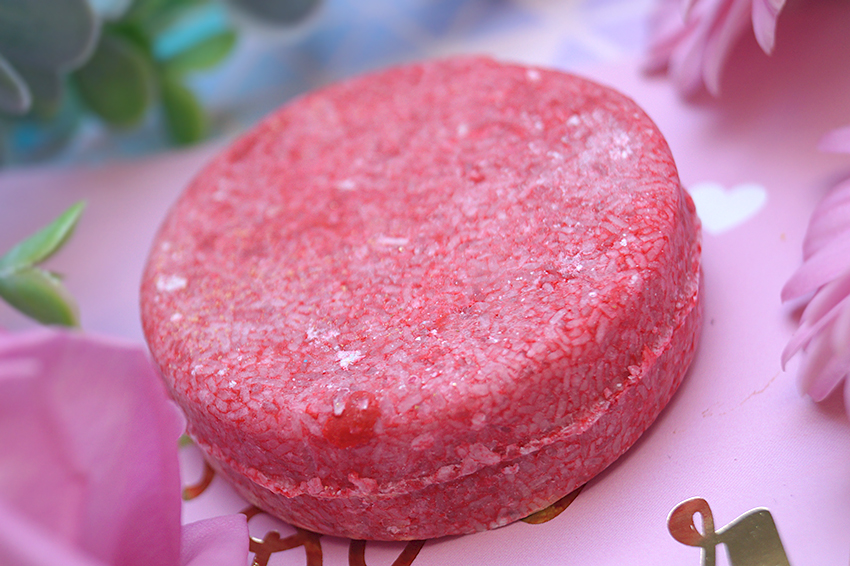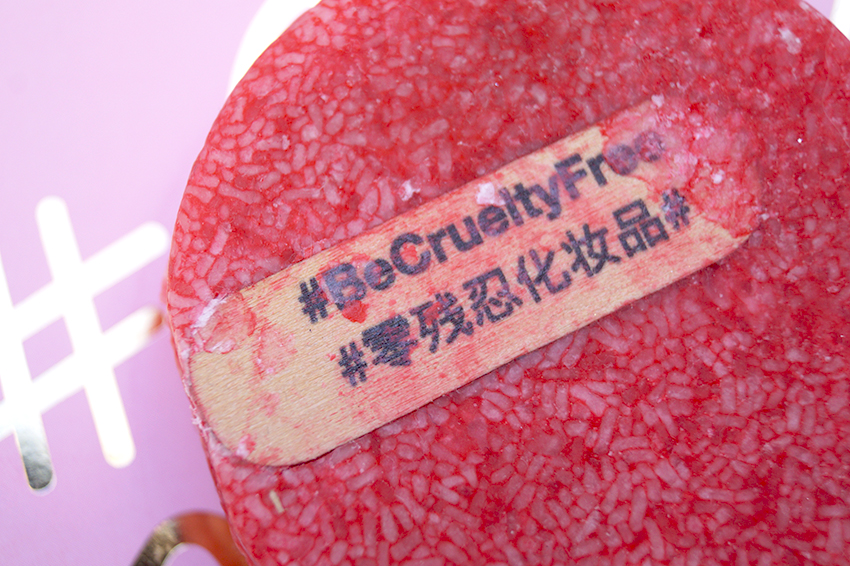 What's inside?
Ingredients: Sodium Lauryl Sulfate, Nettle and Peppermint Infusion, Perfume, *Eugenol, Glycerine, Nettle Absolute, Rosemary Absolute, Clove Bud Oil, Cinnamon Leaf Oil, *Cinnamal, *Cinnamyl Alcohol, *Benzyl Benzoate, *Limonene, *Linalool, Colour 73360, Wooden Stick
We'll start off with the nettle and peppermint infusion, an ingredient that stimulates the scalp by boosting the blood circulation. According to Lush, menthol can disrupt the hair fall cycle, prolonging the process of hair fall thereby allowing the hair to be retained within the scalp for a longer period. Then there's nettle absolute, which is packed with vitamine a and c and minerals, and improves the condition of the scalp and hair. Rosemary absolute protects and soothes the scalp, but it also cleanses and adds shine to the hair. Clove bud oil has a stimulating effect on the skin, but feels refreshing on the skin as well. Cinnamon leaf oil isn't very different from that — it stimulates blood flow and warms up the skin and scalp.
With all those spicy ingredients in the ingredients list, it's no surprise that the scent is indeed spicy. I can smell the clove bud and the cinnamon very well, but there's a hint of peppermint that makes the scent even stronger. The peppermint also gives the overall scent a invigorating and refreshing smell, while the rest of the ingredients provide a spicy and warm scent. Very spicy, that is. If my food would smell like this, I don't think I would eat it 😂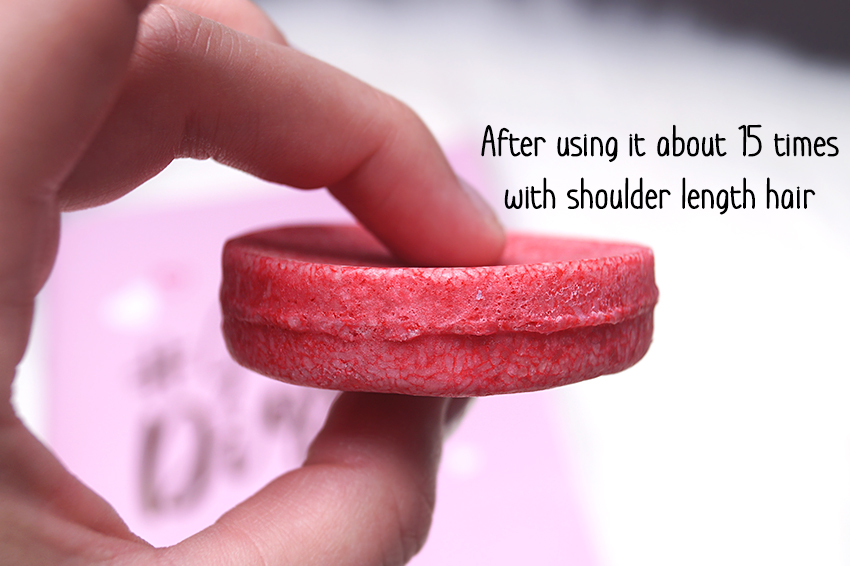 What do I think?
When using this shampoo bar, it doesn't immediately create a lot of foam, like Honey I Washed My Hair shampoo bar does. But after a few good strokes, you'll have a handful of fluffy, thick foam. This makes it very easy applying it to the hair! After rinsing my hair, it feels squeaky clean, and the scent lingers both in my shower and in my hair for a bit. I love the scent coming off the shampoo bar — everytime I enter the shower, the spicy notes greets me.
After my hair's dry and brushed, it's very shiny and soft — the two things that stand out for me. My hair remains soft and shiny throughout the entire day, it feels incredible. It doesn't necessarily detangle my hair, I'm afraid only a conditioner can get that job done. My hair feels really clean and isn't weighed down — on the contrary; it's fluffy and light. In terms of hair loss, I'm afraid I can't tell you much about that. I just lose the average amount of hairs each day (which is about 100, according to internet) and I don't think that amount has decreased since I'm using this shampoo bar. I don't have a sensitive or irritated scalp as well, so you'll have to forgive me for not being able to test that part.
All in all, I'm pretty happy with this shampoo bar, that's for sure. It doesn't do miracles for my hair, but then again, my hair doesn't really need miracles, fortunately. I like that it adds a lot of shine to my hair and that it makes my hair very soft, and that's enough for me 😊

Lush New Shampoo Bar costs £8.00 (England) / $11.95 (USA).