Review: Lush Tea Totaler Naked Cleansing Balm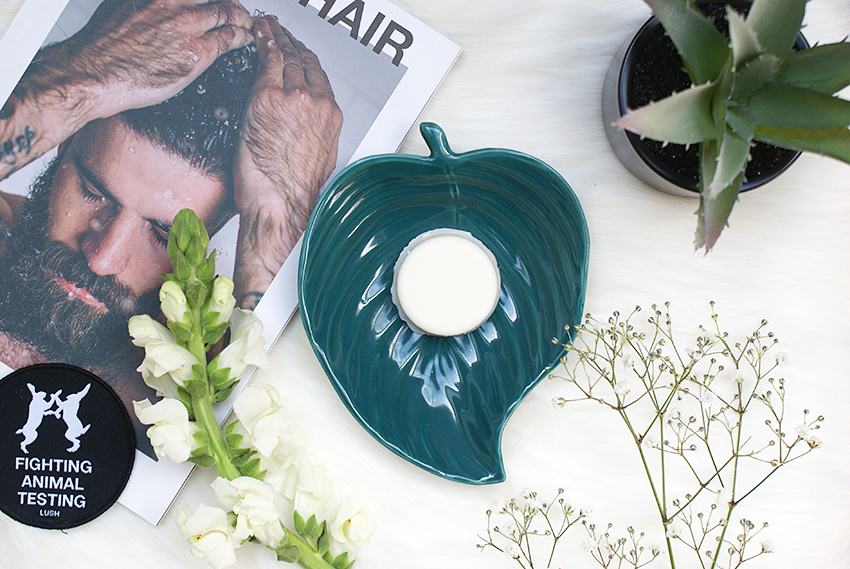 Whilst discovering all the new naked products, I came across Tea Totaler. I had already tested Gritty Politti, Jade Roller and Sleepy Face. I liked using those, so I decided to buy the other two as well. I started using Tea Totaler for more than a week, and today the results are in! If you're curious about this cleansing balm and the verdict, then keep on reading.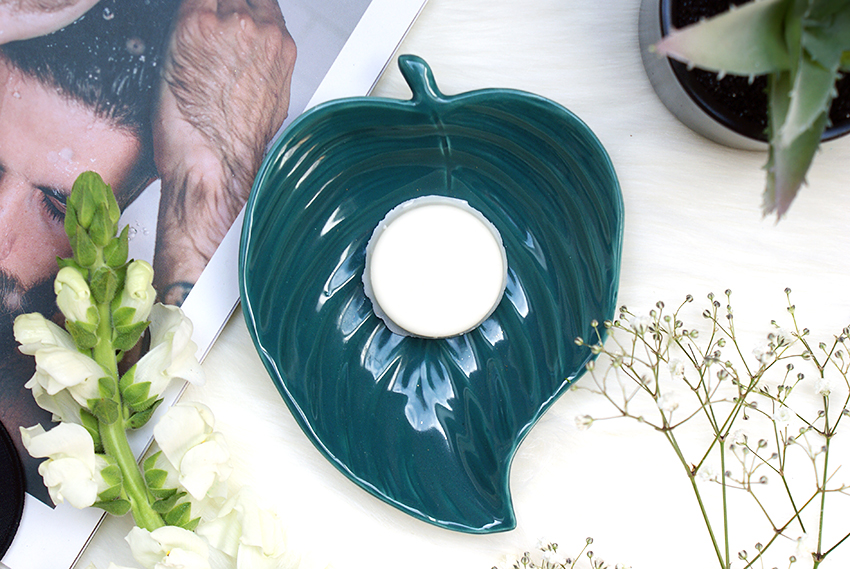 What is it?
Lush Tea Totaler Naked Cleansing Balm costs £4.95 / $5.95 and contains 15 grams. It is a naked cleansing balm, meaning it's a packaging-free facial cleanser. Lush released five of 'em, which I tested three of. As you would think, the Tea Totaler contains tea tree. A wonderful ingredient that is antiseptic, often used for acne, impure skin or skin that is prone to breakouts.
Glide the balm across your face (or rub between your fingers), it immediately starts melting. Massage the oils coming off across your face — you can remove makeup with it, or just use it as a regular cleanser at the end of the day. Even if you don't wear makeup, a cleanser is very important. During the day a lot of dirt end up on your face, which is not desirable, especially to have all night while sleeping. So: clean your face. Just take it from me.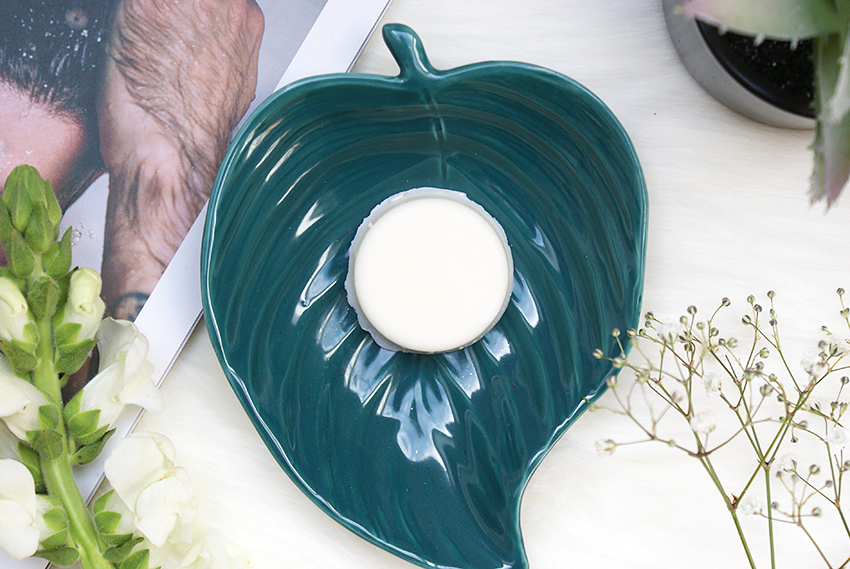 What's in it?
Ingredients: Illipe butter, Castor Oil, Safflower Oil, Witch Hazel, Extract Spring Water, Sunflower Wax, Japan Wax, Lemongrass Oil, Rosemary Oil, Sage Oil, Tea Tree Oil, Thyme Oil, Benzoin Resinoid, Hand Harvested Sea Salt, *Citral, *Limonene
Of all the naked cleansing balms, I think Tea Totaler is the one with the best ingredients list.
The main ingredient is illipe butter, followed by a large number of oils that have an antibacterial and purifying effect. Castor oil cleans the pores of bacteria and has anti-bacterial properties. But also the safflower oil, witch hazel, lemongrass oil, rosemary oil, thyme oil and the sage oil have antibacterial and cleansing properties. Sunflower wax forms a protective layer on the skin, just like Japanese wax. And of course the tea tree oil, the amazing ingredient that combats unpleasant textures, breakouts, pimples and everything that's not wanted on our face.
All in all, Tea Totaler contains a huge list of purifying and antibacterial ingredients, which is great for youthful or impure skin. Now I don't have a very unclean skin, but during my 'monthly Carrie week' some pimples might pop up. But also when I use a cream or oil on my face that turns out to be too greasy for my combined skin, immediately some little pimples will show up. Ugh.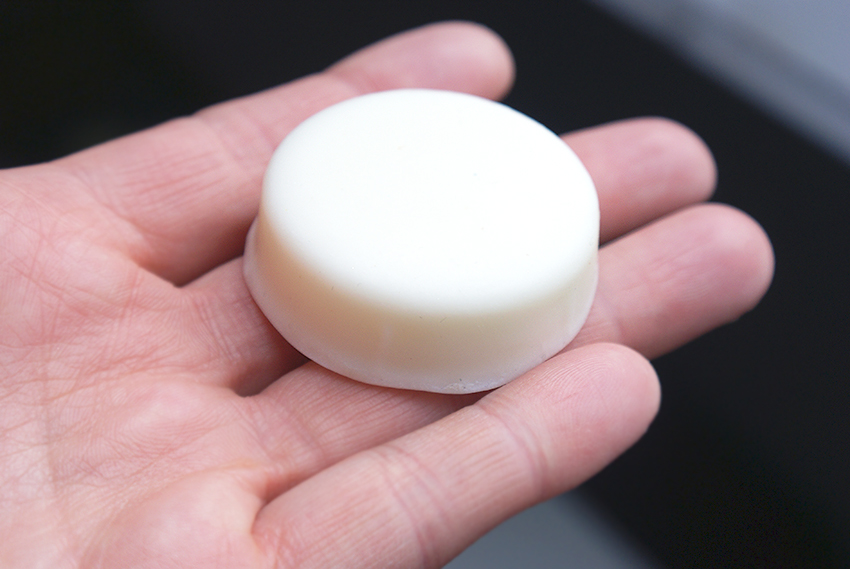 What do I think?
The cleanser melts rapidly between my fingers, so applying it directly to the face is very easy and smooth. It glides effortlessly over my skin; with the substance that comes off, I massage my face. Eventually I also used the substance to remove eye make-up. Fortunately this did not sting, which I was a bit afraid of because of the tea tree oil 😅 But now almost a week later I can still see well, my eyes are not red and my eyes didn't went cross-eyed. So, I'd say it's safe for your eyes. But try this at your own risk, every skin is different.
The scent is delicious, it's a bit floral and spicy while I also smell the tea tree in it. I like the shape of the cleanser a lot, it glides easily over the face but with the sides you can also easily reach smaller spots. It removes make-up effortlessly, eye make-up as well, although I warn you that after smearing your eye makeup with the melted oils, you will look like Lexa from the show The 100.
Afterwards I use a washcloth with lukewarm water et voila — you can now easily wipe off your entireface, taking off the oils and makeup.
My skin feels clean, like it's been really cleaned. Because this product is for impure skin, I decided to give a try for a while — about ten days. I used the cleanser every night before going to bed, and after a few days it noticed my skin became calmer and pimples disappeared quicker, making it look less impure. My skin felt soft and hydrated after every use, no need for night cream anymore. The only con is that the oils come off pretty difficult, I need to rub my skin a good few times before I have enough to massage my whole face with. A good thing is that the balm lasts quite a long time — after using it for about ten days, it has shrunk a bit, but there's still very much product left.
Conclusion
A wonderful product that is pleasant to use, it is very effective and even better because it's totally nude. Down with the packaging — Lush proves that you really don't need it for a product. I will continue to buy this cleansing balm — it's a Godsend for bad skin and it's become my favorite of all cleansers so far.

Lush Tea Totaler Naked Cleansing Balm costs £4.95 (England) / $5.95 (USA).