Review: Lush The Comforter Bath Bomb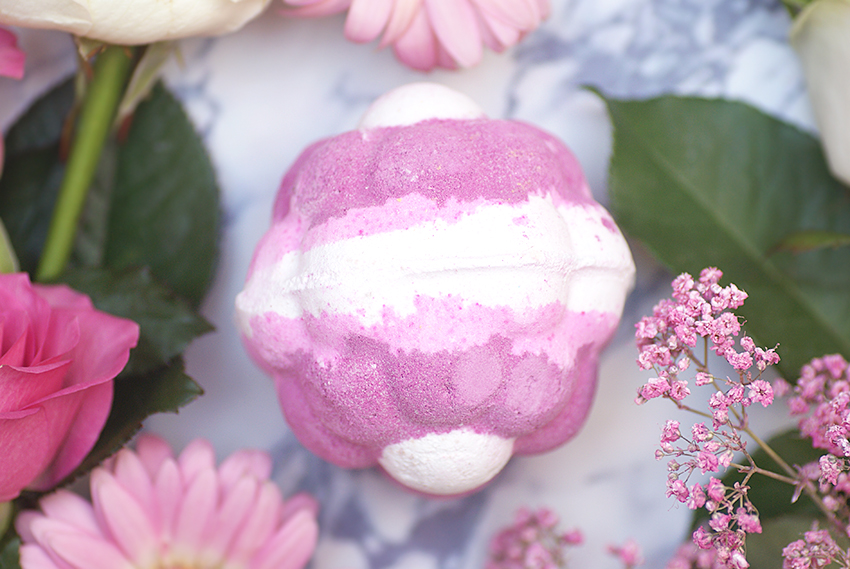 Despite the fact that The Comforter scent and I are not and will never be friends, I still bought the bath bomb. There was a high demand for a review on this bath bomb, and even though I don't like the scent, its pink appearance did appeal to me. So, I decided to be brave and just buy it. Yes, the horrific things I do for you guys. If this isn't love, then what is?
If you're curious about this bath bomb and my experience with it, then keep on reading.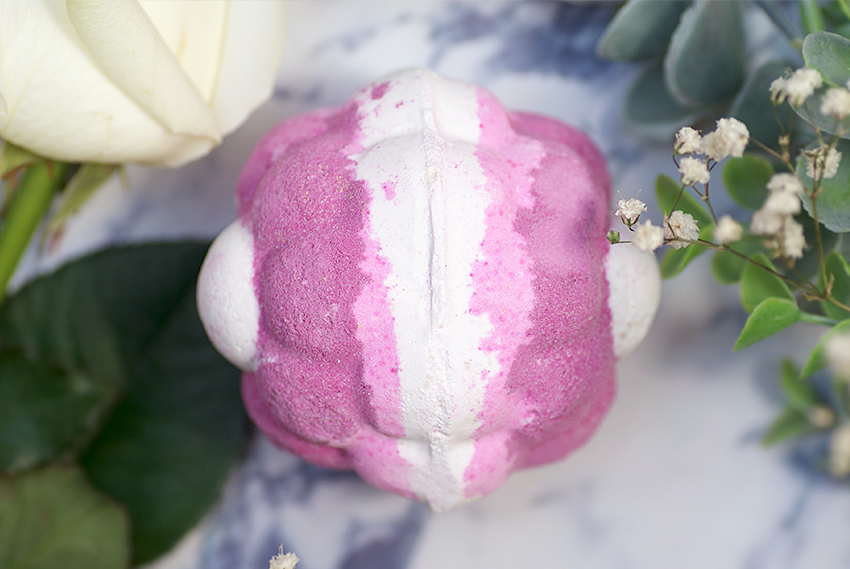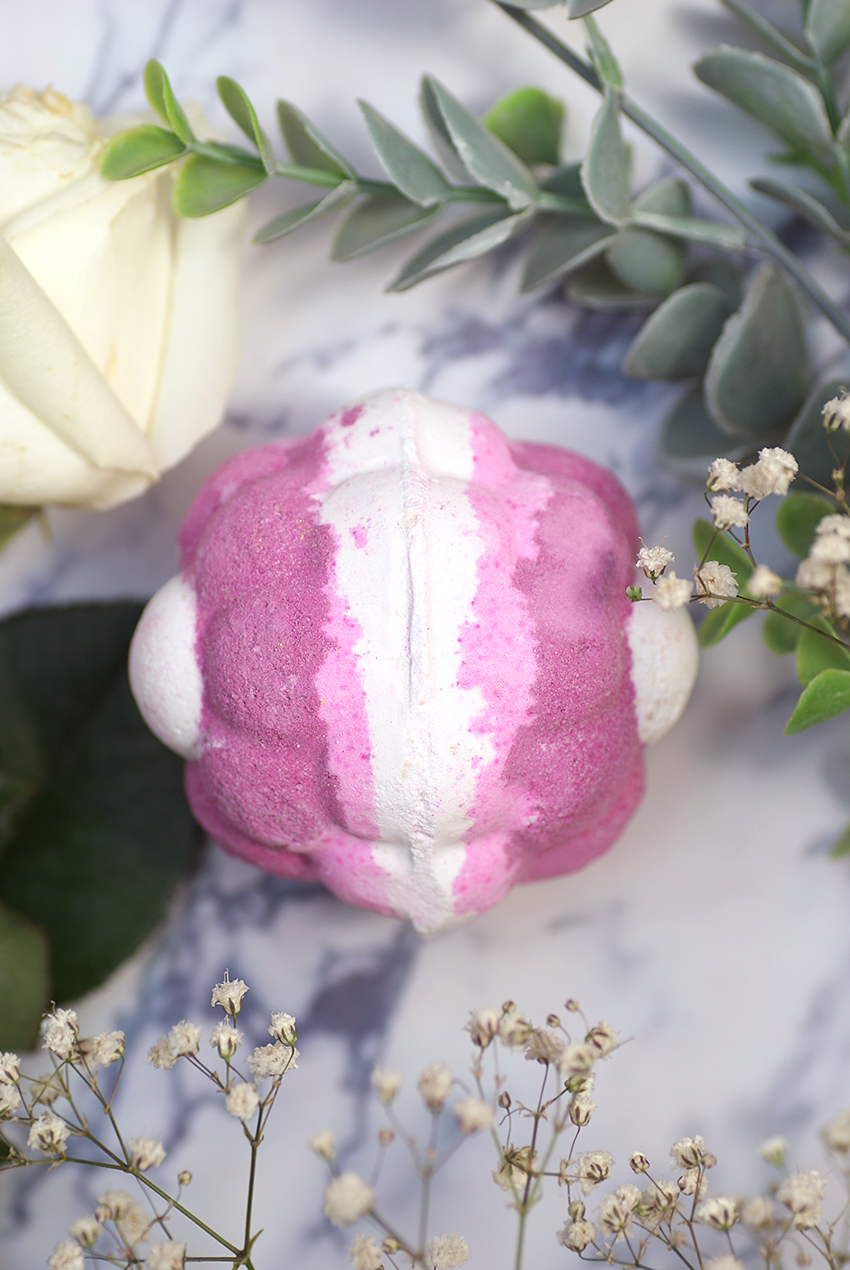 What is it?
Ingredients: Sodium Bicarbonate, Citric Acid, Bergamot Oil, Cassis Absolute, Cypress Oil, Water (Aqua), Cream of Tartar, Titanium Dioxide, Cornflour, Sodium Coco Sulfate, Propylene Glycol, Dipropylene Glycol, Synthetic Fluorphlogopite, Tin Oxide, Cocamidopropyl Betaine, *Limonene, Perfume, Colour 45410, Colour 17200, Colour 45410:1
Lush The Comforter Bath Bomb costs £3.95 / $6.95 and is part of the temporary Harajuku range, consisting of 54 new, exclusive bath bombs. The Comforter shares its name with the popular The Comforter bubble bar, one of Lush's bestsellers. This sweet, fruity blackcurrant bubble bar has a striking scent — I always find it to smell very strong and dominant, one of the reasons why I don't like it. This is no different with the bath bomb, which has the same pungent blackcurrant scent. Very sweet like Snow Fairy, but also very berry-fruity. It is not a subtle scent, so if you are not a fan of berry scents (lol hi) then ya might skip this one.
The Comforter contains bergamot oil, cassis absolute and cypress oil. It's no surprise that its the cassis that is very dominant. Normally other ingredients weakens one particular note, but not with The Comforter. Furthermore I can see Synthetic Fluorphlogopite in the ingredients list, so I'm guessing this blackcurrant mess also has glitter. By the way, I think the price of The Comforter is a lot better than the other bath bombs! I mean, £3.95 suddenly looks so cheap comparing to the others.
Play the video in 2160p quality and on full screen for the best experience! The video has been speeded up.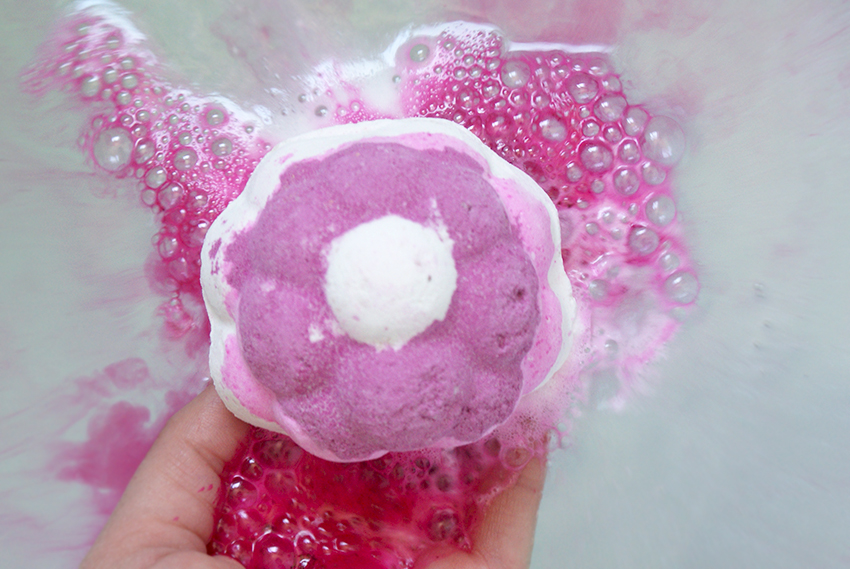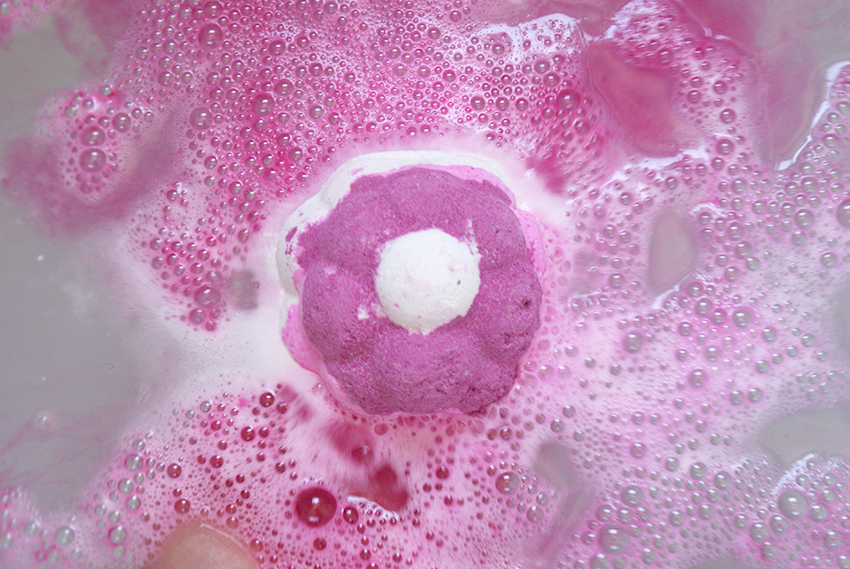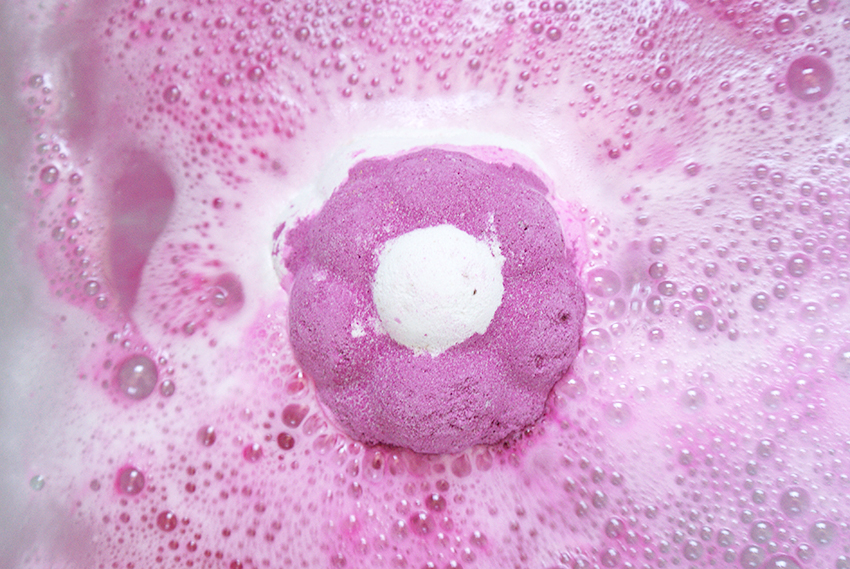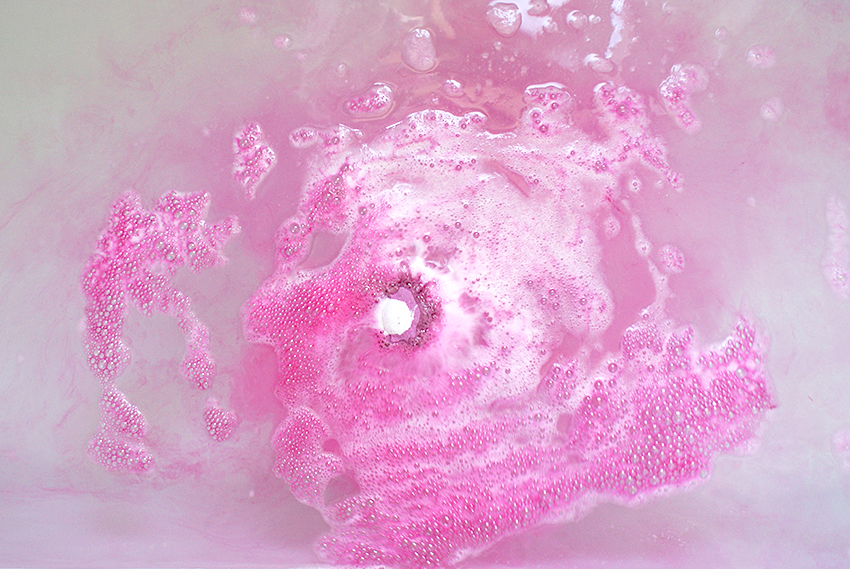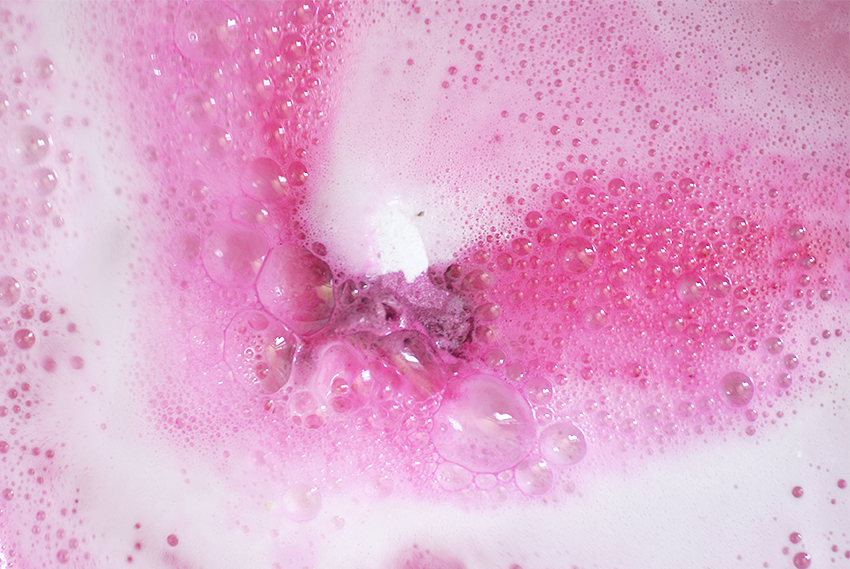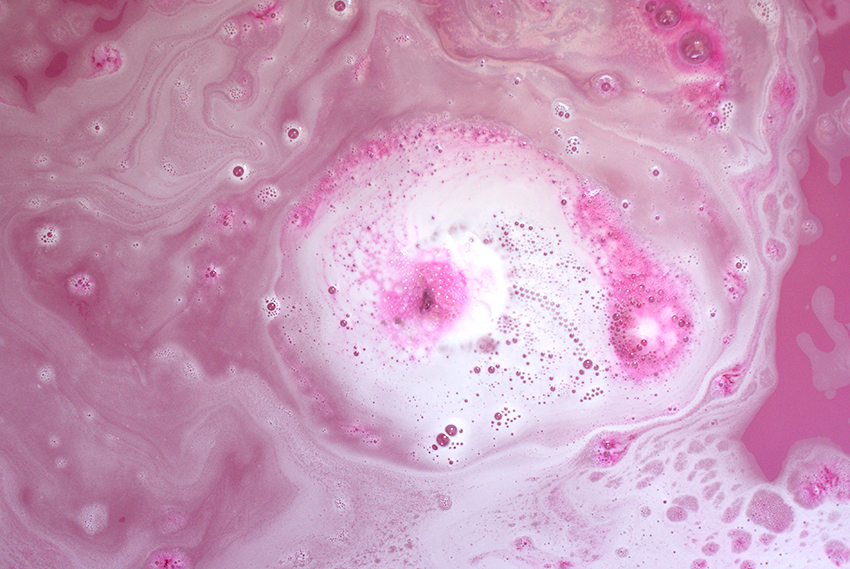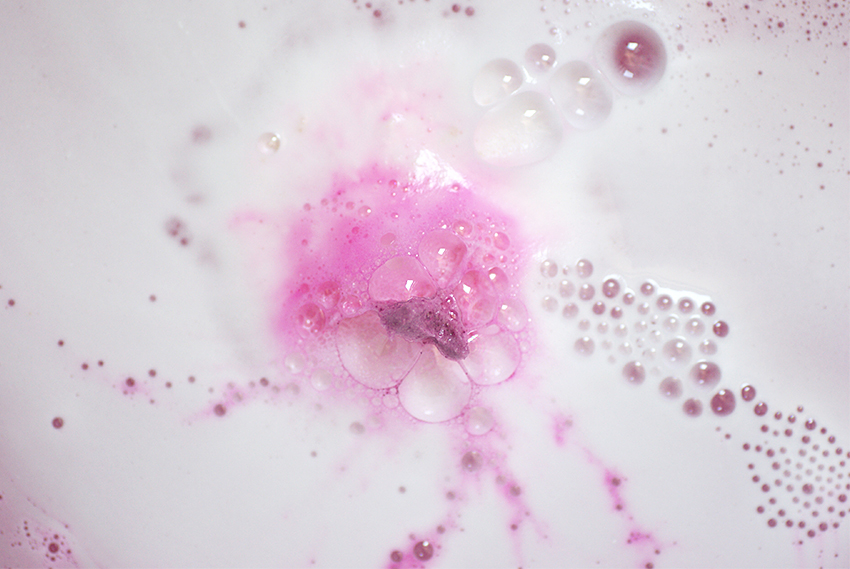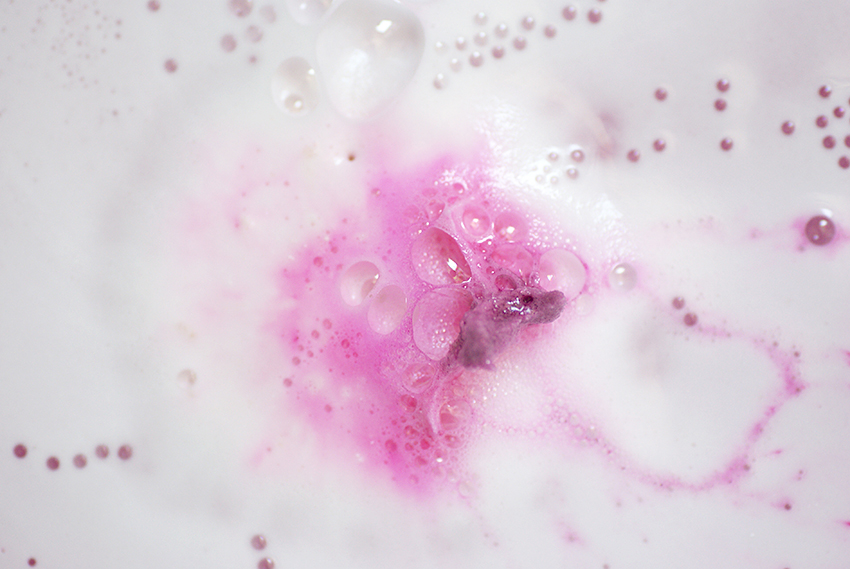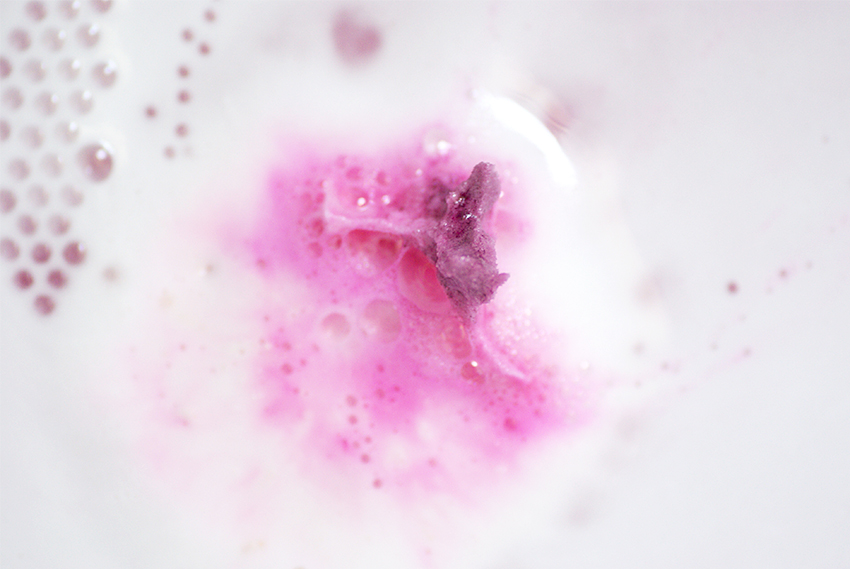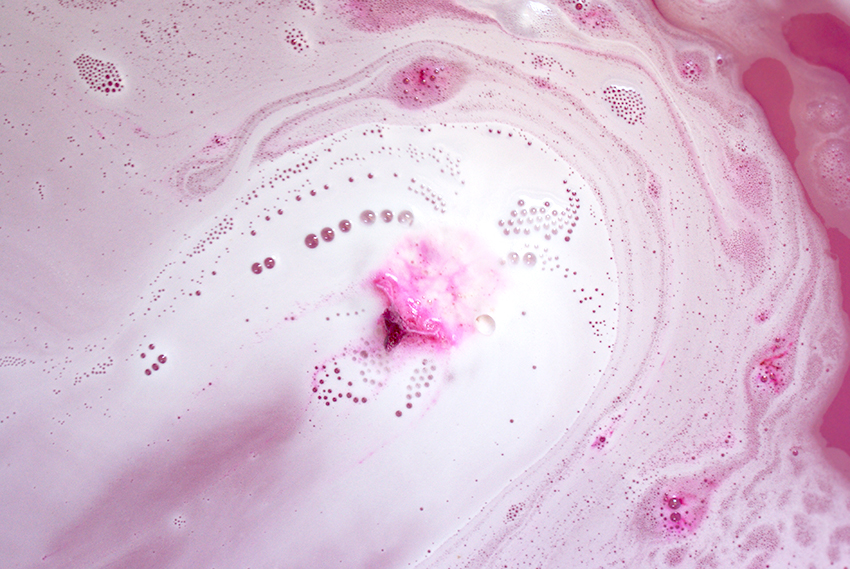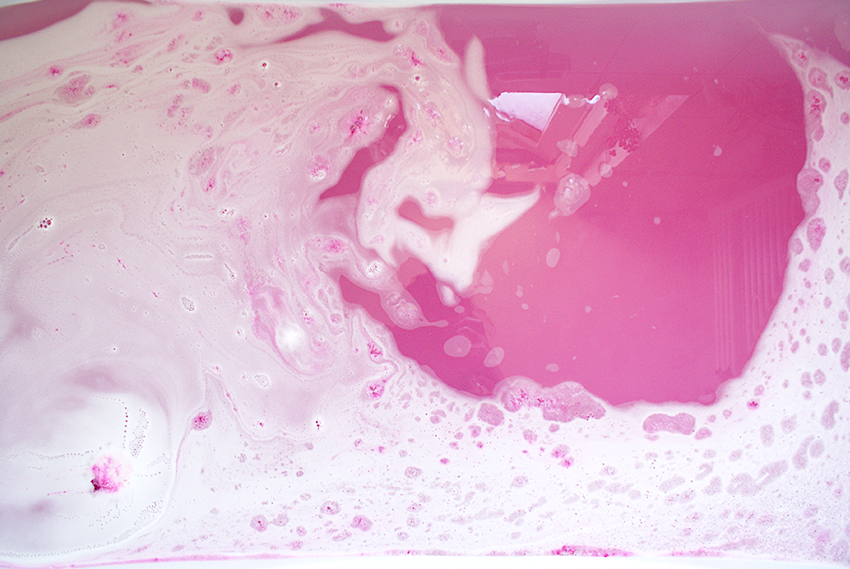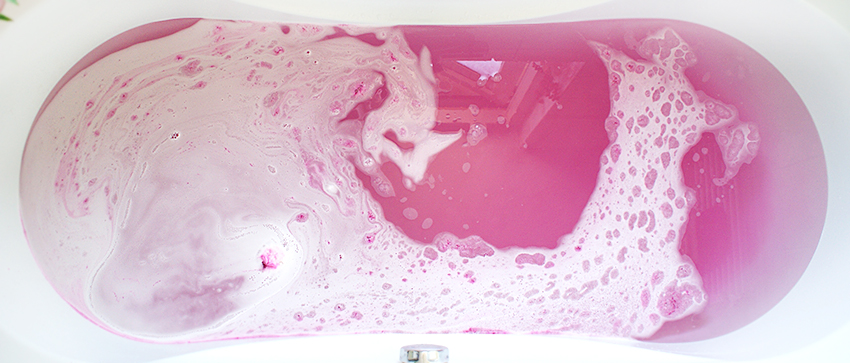 What do I think?
The Comforter is a slow fizzer giving off a lots of pink and white swirls of foam. A blanket of soft, white foam spreads over the surface, while the color of the water turns a gorgeous pink shade. Occasionally, some dark pink strands come out of the bath bomb. The berry scent is very strong, but not in a awful way. I can't believe I'm saying this. I was afraid that the blackcurrant scent would be too strong, making me rush out of the bathroom, gagging.
The water transforms into the most beautiful color that ever existed: vivid pink. Seriously, there's no other bath bomb so far that would turn the water in such a beautiful and bright pink color. I'll give him that — in terms of aesthetics, this one's a winner. Now, normally at this point, I'd say "but what a shame about the scent eh?", but even the scent wasn't that bad!?! (What's happening???) Okay, it's not my favorite scent, nor will it ever be. BUT, this bath bomb did manage to surprise me by releasing a slightly more subtle, fruity scent.
In addition to the beautiful pink water color, there is a frothy layer covering the entire surface which eventually disintegrates with the water. The white foam contrasts well with the hot pink water and ensures not just pretty bath art, but also very soft water. Some glitter can be seen in the water here and there — no overdose (yeah i'm looking at you Hi Ho Silver). These glitters, as well as the pink colors, did not stain my tub. It was easy to rinse clean.
It was a lovely soaking session with this bath bomb, honestly. No, I won't toss in The Comforter bubble bar and I Want A Pony bath oil next time, before I pass out due to a cassis overdose. But just this bath bomb alone is pretty okay. Maybe I would even buy it again, because of the good price and the amazing colors. It's honestly good value for its money.

Lush The Comforter Bath Bomb costs £3.95 (England) / $6.95 (USA).