Review: Lush Cookie Dough Body Scrub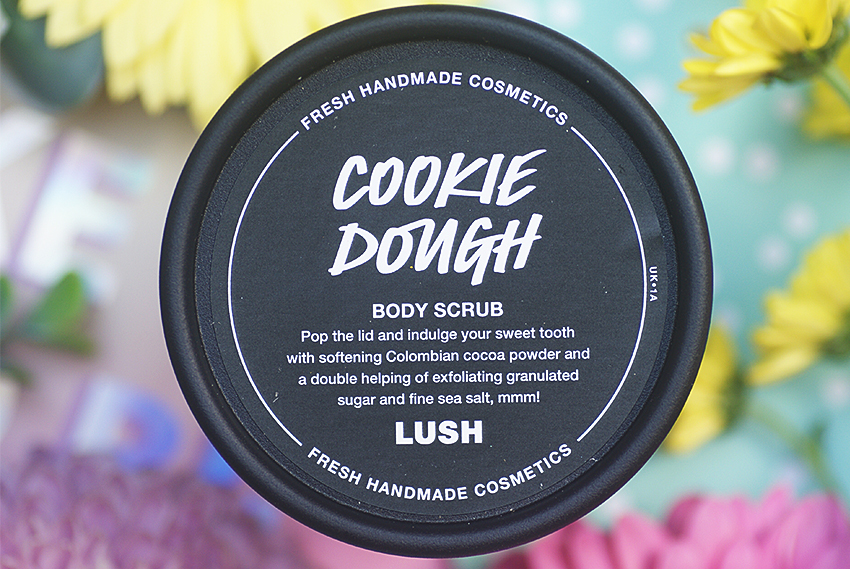 Yesterday I told you that not only six new shower gels were launched for the Community Favourites, but also a Cookie Dough scrub. And no, not the lip scrub! But a real, delicious and buttery body scrub. So if you have always wanted to indulge yourself in batter, then keep on reading. It was the product I was most curious about, so it was the first product I took with me to the bathroom. Resulting in this review today.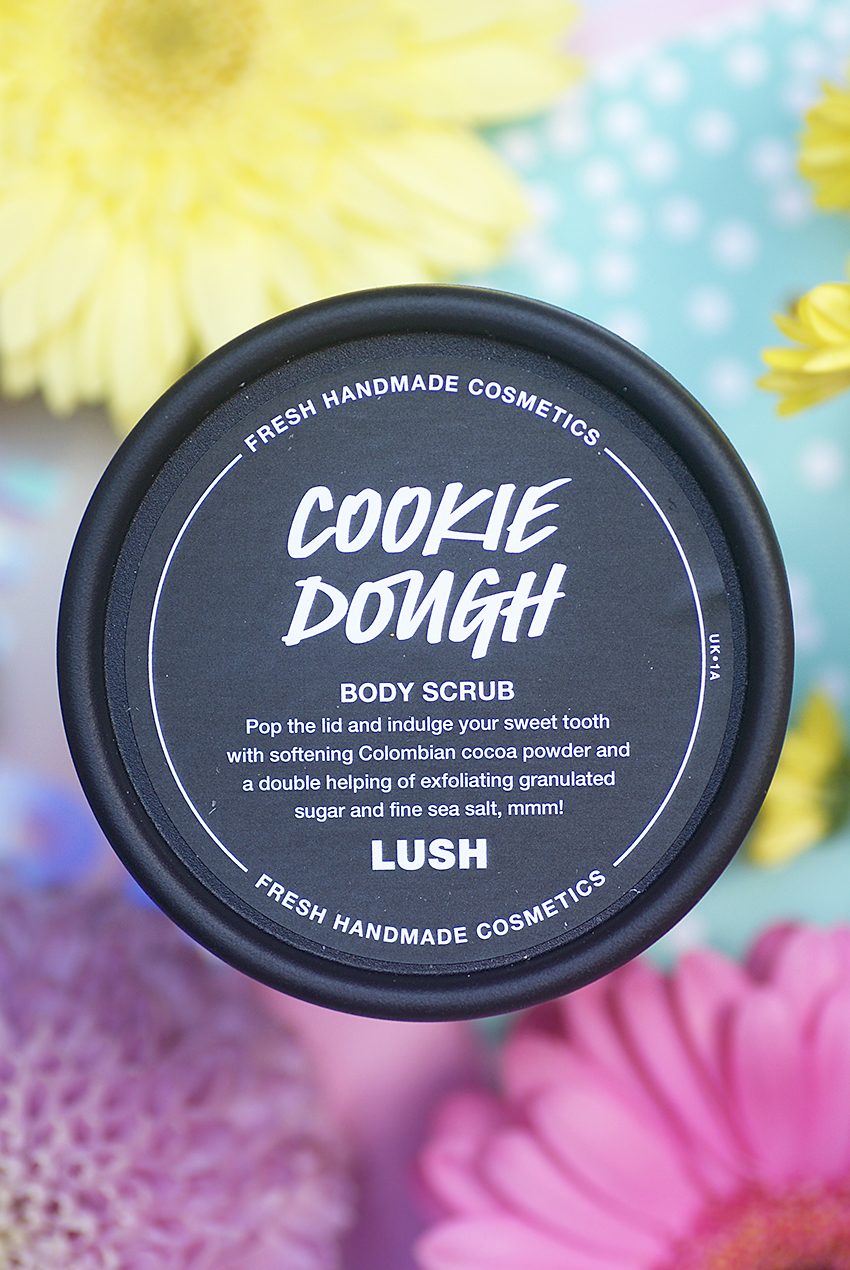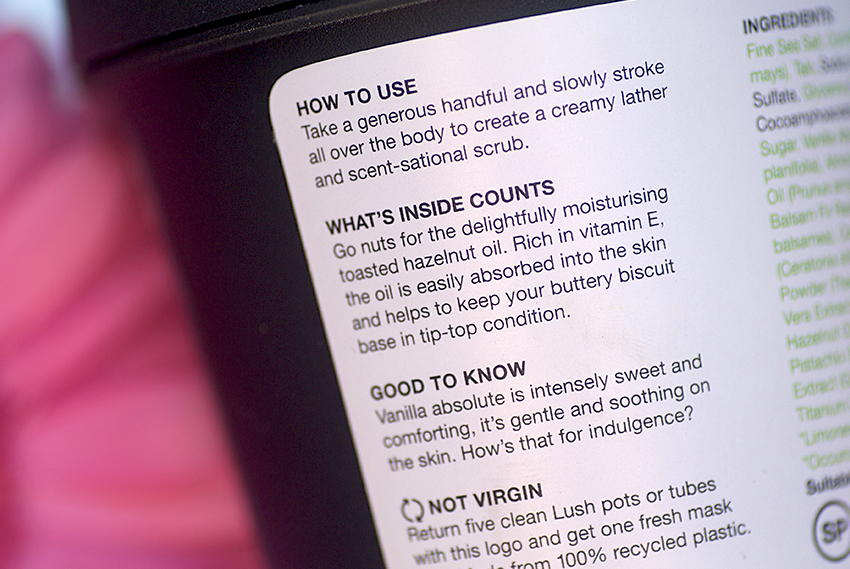 What is it?
Lush Cookie Dough Body Scrub is a body scrub that comes in a 270 gram jar. It costs £13.00 and is part of the Community Favorites — which are temporary online favorites. It's a product inspired by the delicious Cookie Dough Lip Scrub, a product I reviewed earlier this year. Lush had yet to bring out a scrub with a sweet vanilla scent (besides Scrubee, which is a solid scrub which smells more like honey) so this scrub is very welcome, if you ask me. Although I think the price is a little steep, especially in the Netherlands where it's 19 euros, my curiosity was too big. I bought it in the UK along with other products, because the price difference was a bit too big for me personally.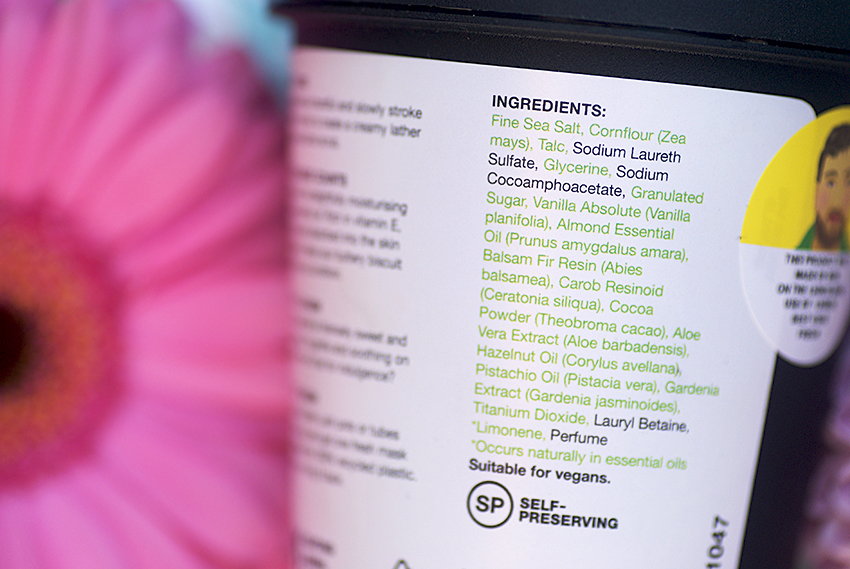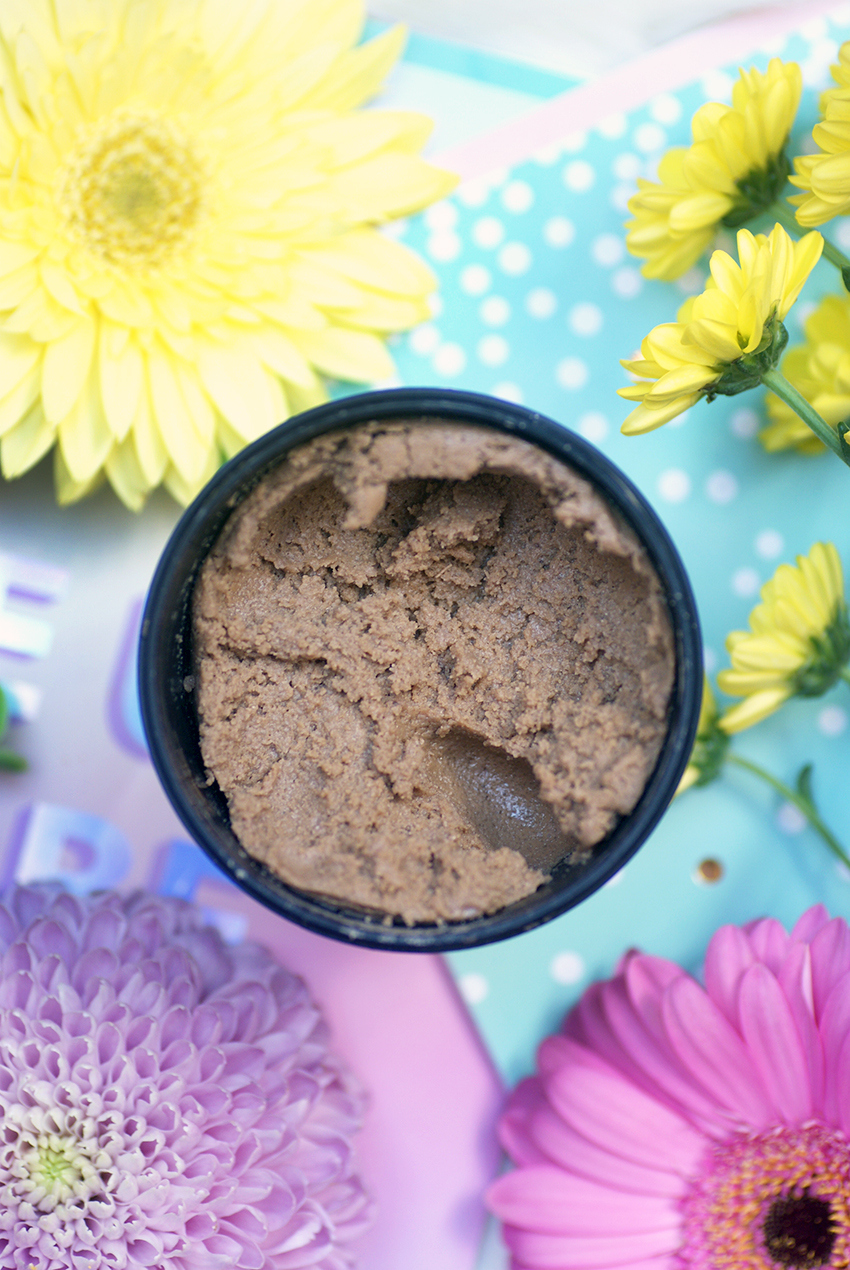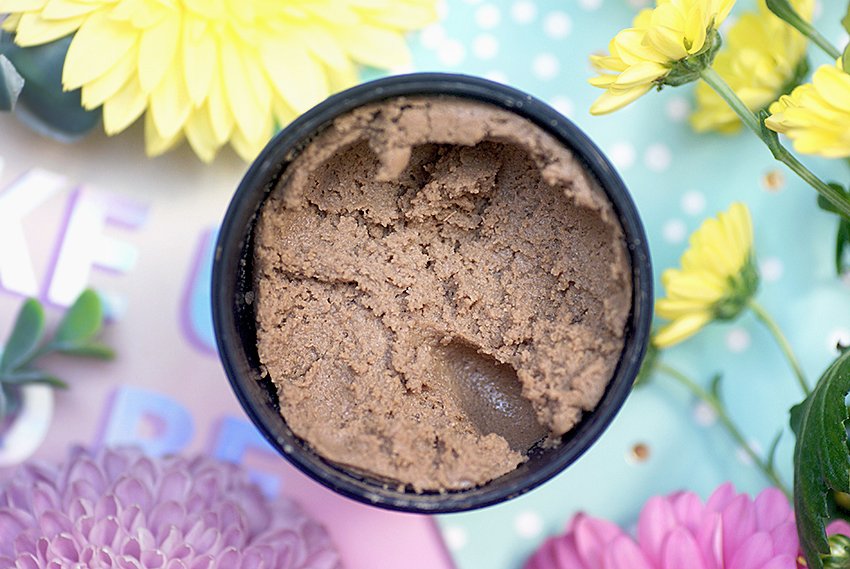 What's inside?
Ingredients: Fine Sea Salt, Cornflour, Talc, Sodium Laureth Sulfate, Glycerine, Sodium Cocoamphoacetate, Granulated Sugar, Vanilla Absolute, Almond essential oil, Balsam Fir Resin, Carob Resinoid, Cocoa Powder, Aloe Vera Extract, Hazelnut Oil, Pistachio Oil, Gardenia Extract, Titanium Dioxide, Lauryl Betaine, *Limonene, Perfume
The scrub itself consists of fine sea salt, cornflour and granulated sugar — these three ingredients ensure that your skin feels super soft and smooth. Added to this, there's vanilla absolute, almond oil, balsam fir resin, carob resinoid, cocoa powder, aloe vera extract, hazelnut oil, pistachio oil and gardenia extract. All these ingredients create an unique scent — a cookie dough scent. And together with the other ingredients, they provide a kneadable and dough-like substance that will lather up in contact with water.
In terms of the texture, I think the scrub looks a lot like Let The Good Times Roll, a facial scrub to which you add a little water so that it becomes a paste. Cookie Dough is definitely not as moist as the other scrubs, like Mamma Mia or Rub Rub Rub. I'm glad to see this, because with moist scrubs, I always tend to grab more than needed, resulting in some spillage. This texture is more concentrated, so you don't need a lot of it. The scrub is quite dry, so make sure your skin is wet, otherwise it will be very rough smearing on your skin.
The smell is quite heavy, it's actually less cookie-like than I expected. I expected a little more sweetness, but the almond is very overpowering instead. I absoljutely don't think the scent is bad, but after smelling it for five minutes straight, it starts to get a bit unpleasant. Normally I don't have a problem with sticking my nose into Lush products to smell it, but the Cookie Dough scrub tends to get too heavy for direct sniffing. If I compare it with the lip scrub, I find the lip scrub to be a little sweeter, as if there's more vanilla in it. Nevertheless, the scent is very delicious. Warm, sweet, brown sugar, almond, nutty. Those are the words that come to my mind when I sniff it.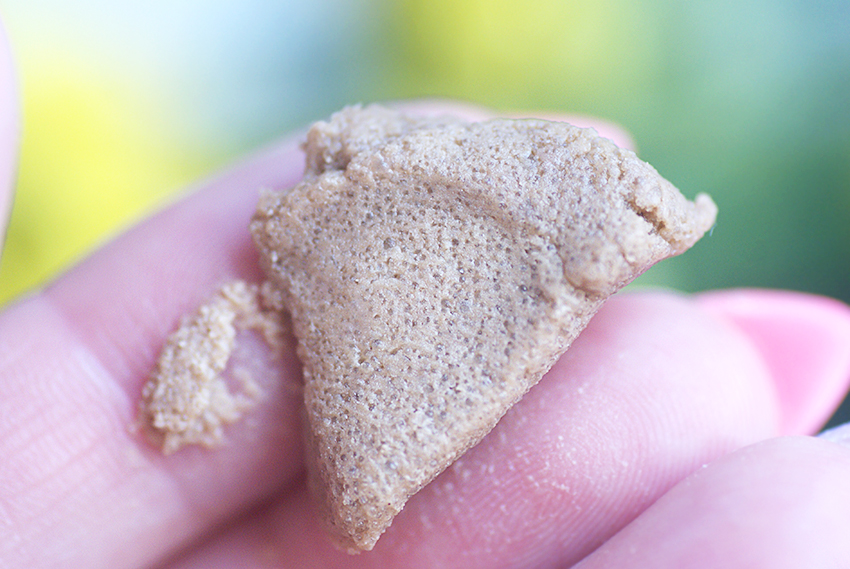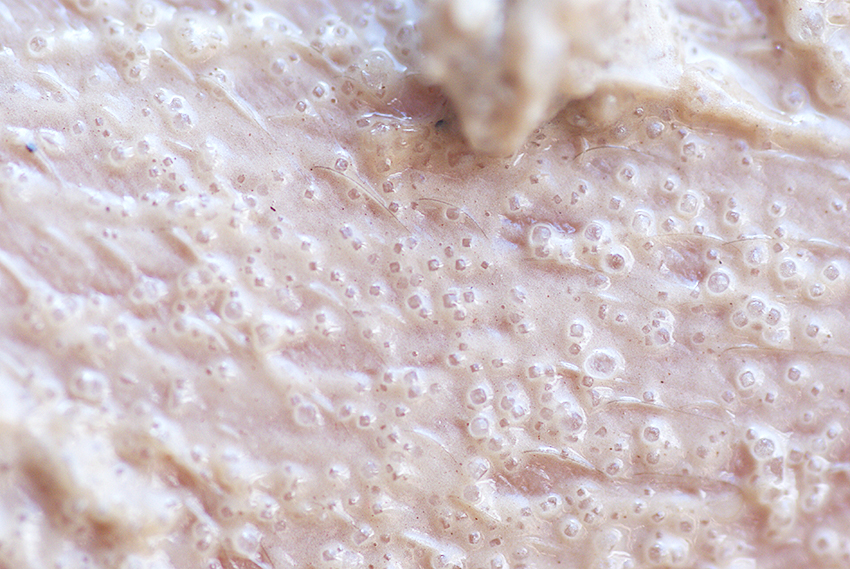 What do I think?
The scrub is a big tough to get out of the jar with wet hands. I have this problem with Let The Good Times Roll and Angels on Bare Skin as well, so I dry my hands and then scoop out a bit. Like I said, the substance is very kneadable, it's like real cookie dough! You can also feel the grains of sugar in it. When massaging onto the skin, I notice how soft and mild the scrub is. It's definitely not a coarse scrub like Ocean Salt. It spreads easily on the skin, and like I thought; you don't need a lot of product. When rinsing the scrub off, the scrub lathers up slightly.
Afterwards my skin feels heavily soft and smooth. It has a pretty, radiant glow to it, making it look healthier. Although this isn't the most moisturizing scrub I've ever had, my skin does look less dry and it feels way more supple. The only downside (I think) is that the scent doesn't linger on the skin. Maybe this is a good thing, I mean, I can imagine you don't want yourself to smell like a bakery, and the scent will not interfere with your other products like your perfume. Despite the lack of scent afterwards, I still think this is an amazing scrub. The scrub will transform your bathroom into a bakery that has just baked almond cookies. A lot of almond cookies. The substance is what I love most about this scrub. It's not just economical, but also very pleasant to use. And that without a single calorie!

Lush Cookie Dough Body Scrub costs £13.00 (England).