Review: Lush Bûche de Noël Fresh Cleanser
This year my favorite Christmas cleanser is stripping down. It used to be in a black pot, but now they've put a wrapped straight out the ocean around it. I was very curious if this product would now differ from previous years, so I went and tested it for you.
If you're curious about this product, make sure you keep on reading!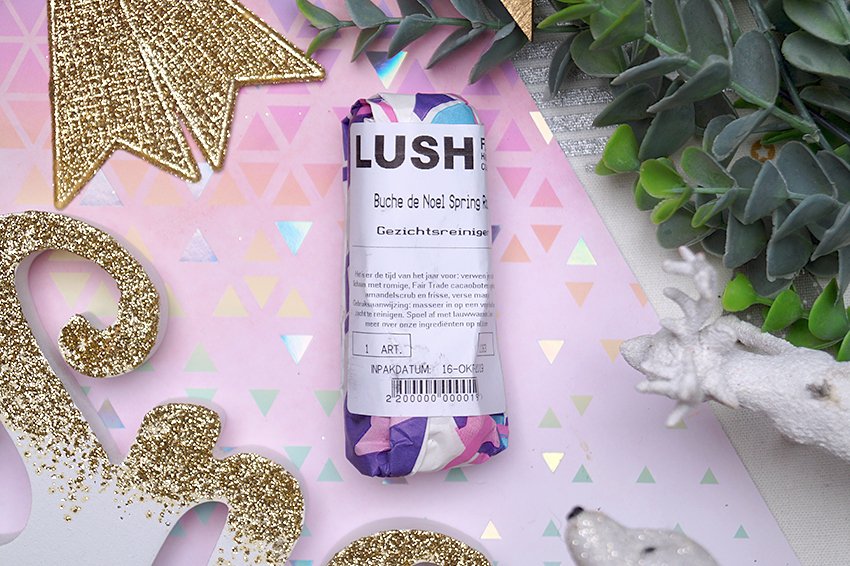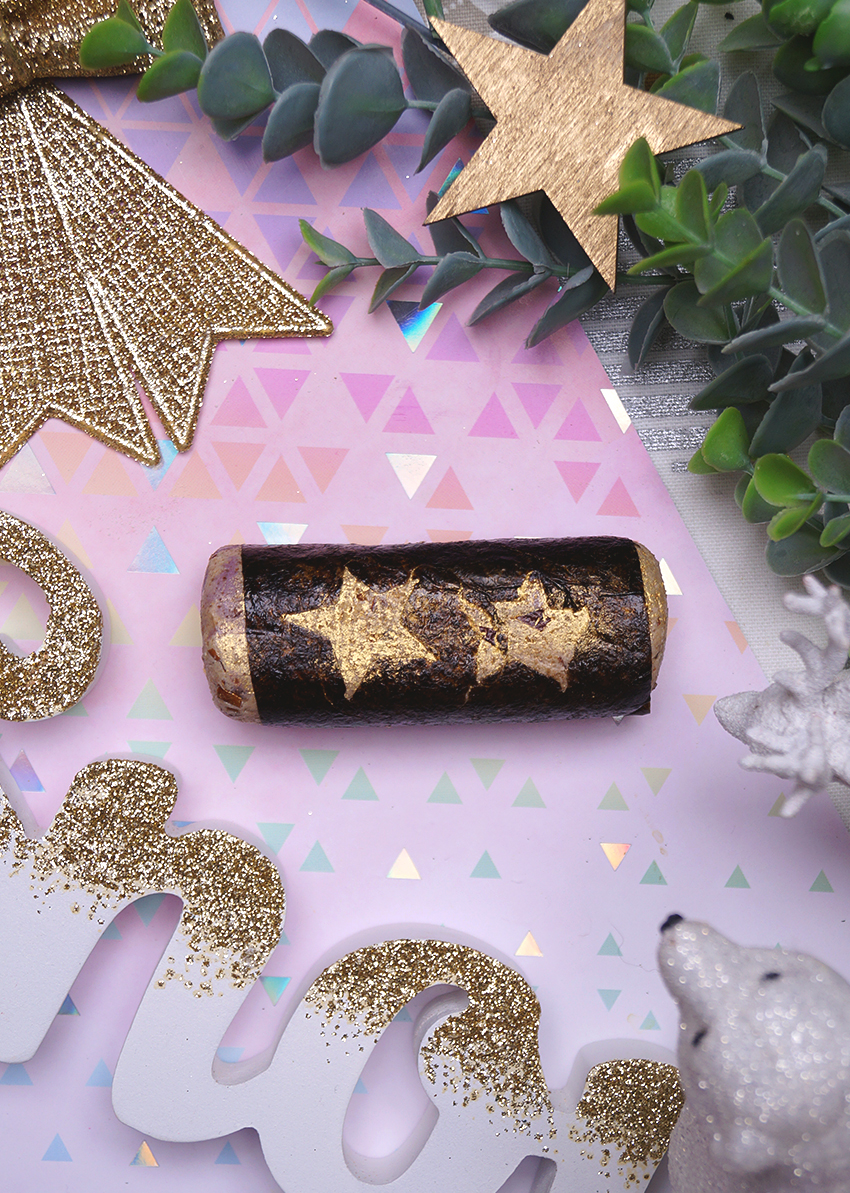 What is it?
Lush Bûche de Noël Fresh Cleanser costs £9.00 / $12.95 for 100 grams. Unlike last year, Bûche de Noël is now naked, meaning it contains no packaging. Last year this cleanser was in a black pot, but they've ditched that this year. Last year, you'd pay £8.50 for 100 grams, so there's a slight price increase. It's the only fresh face cleanser in the Christmas range, but this product isn't new to Lush — in Liverpool for example, there's more fresh face cleansers available. And unlike last year, there's only one size for sale now.
Bûche de Noël is great for cleansing, hydrating and soothing the skin. I love this cleanser, and even though I'd like to see it an all year round product, I get why they release this for Christmas. It's a festive product, great for dry skin — which we all have in the winter.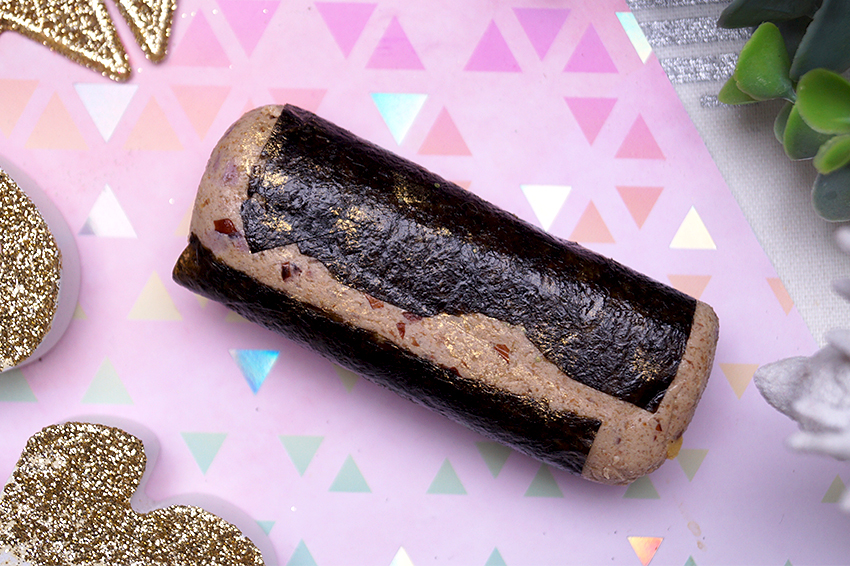 What's inside?
Ingredients: Ground Almonds, Kaolin, Glycerine, Fresh Mandarins, Dried Cranberries, Fair Trade Organic Cocoa Butter, Brandy, Almond Essential Oil, Vetivert Oil, Cedarwood Oil, Nori Seaweed, Titanium Dioxide, Synthetic Fluorphlogopite, Tin Oxide, *Linalool, Perfume, Colour 77491
This cleanser has a base of ground almonds, which, when mixed with water, is a great, light scrub. Kaolin deep cleanses the skin and removes impurities, by absorbing excess oil. Fresh mandarin refreshes the skin, cleanses the skin and has a brightening effect on the skin as well. Dried cranberries gently exfoliate the skin, they're also rich in tocotrienols and tocopherols that together make up vitamin e. Cocoa butter will soften, condition and moisturize the skin. Brandy is an antioxidant (I shit you not), and therefore brightens and protects the skin. No, you cannot pour your father's brandy all over your face now, that's a little too much. Furthermore, we have almond oil, which is an amazing ingredient — it soothes, softens, hydrates and protects the skin. Vetivert oil cleanses, tones and mattifies the skin. Cedarwood oil helps to balance sebum production and clear the skin. Then, at last, we have nori seaweed. High in protein and contains a lot of vitamine a. It doesn't only wrap sushi, but also this face cleanser.
Scent
The moment I open the wrapper, a pungent, strong aroma greets my nose — but it isn't positive, because the word 'fish' is what comes to my mind first. It's clearly the seaweed, which has a typical sea smell. Like Aqua Marina does, for example. I'm not a big fan of that scent, but fortunately, after removing this seaweed wrapper, the old Bûche de Noël scent is present again. Sweet and a little spicy, with almonds smelling fairly strong, but also a hint of brandy to make the overall scent more festive.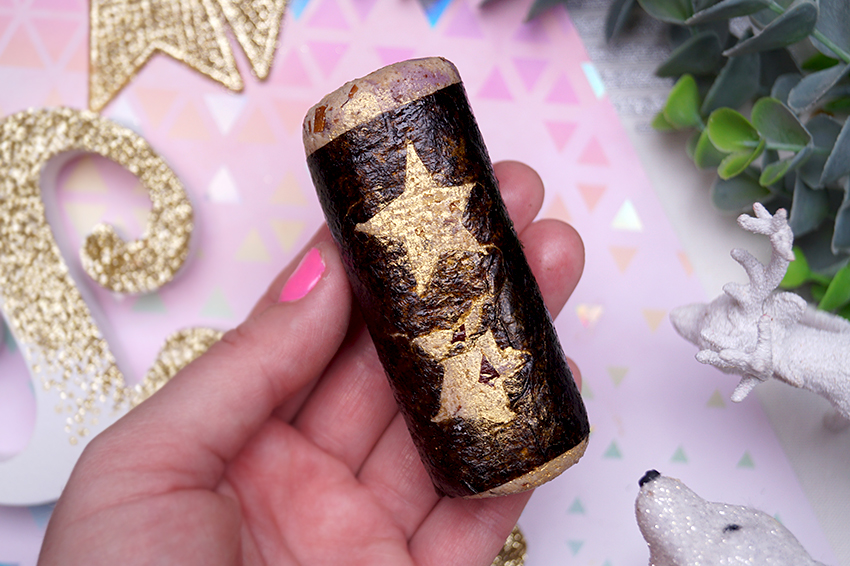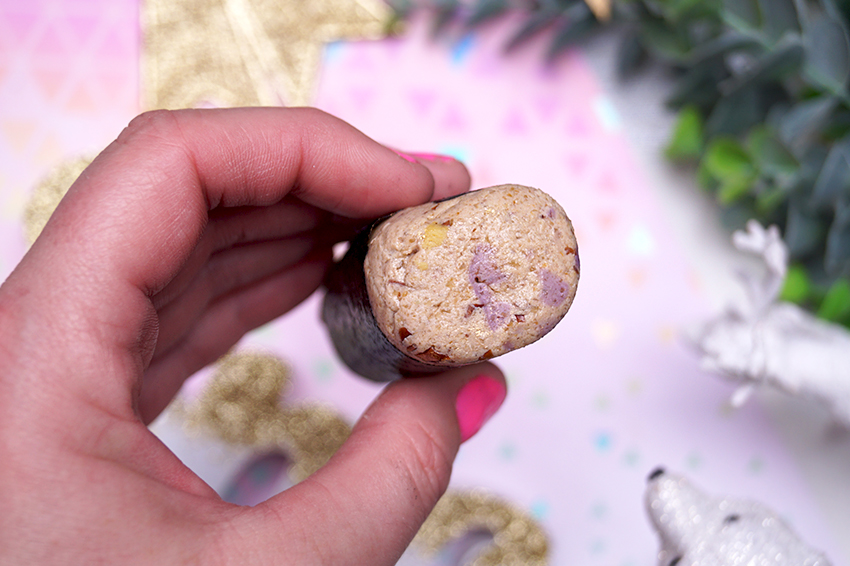 What do I think?
Using this naked cleanser is pretty ease. Break off a piece, put in handpalm, throw some water at it, mix into a paste and slap on your wet face. Give it a good scrub, then rinse with lukewarm or warm water. It works the same as before, when it was still in a pot. I prefer using these products in the shower, so it doesn't matter if I spill some product or when I make a mess. Which believe me, is inevitable. I just break off a little piece before stepping into the shower, put it on the sink, and while showering I grab it from the sink.
During scrubbing, I can smell the scent very well, and I love it. This product smells so good. It's warm, Christmas-like aroma. Afterwards my skin feels incredibly soft and smooth. It looks and feels clean, and it has a beautiful, radiant glow. I can see and feel a difference when I don't use it. This cleanser is my go-to product in the winter, it works wonders for my skin. I'm guessing this roll will be used up quickly!

Lush Bûche de Noël Fresh Cleanser costs £9.00 (England) / $12.95 (USA).