Review: Lush Pirates of the Carrageenan Bath Bomb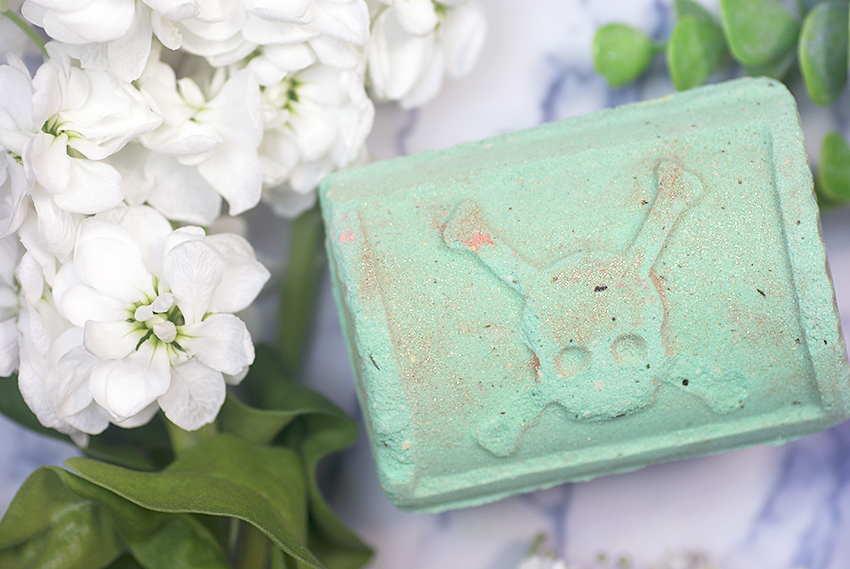 Ahoy, matey! Today we dive into the tub with Pirates of the Caribbean Carrageenan in search of the hidden treasure. This fun treasure chest is packed with hidden ingredients, but the biggest treasure inside is the seaweed — the carrageenan extract, hence the name. Pirates of the Carrageenan was one of the bath bombs I still desperately wanted to review, and today I can finally show it to you. Set sail for the bathroom!
If you're curious about this bath bomb, then keep on reading.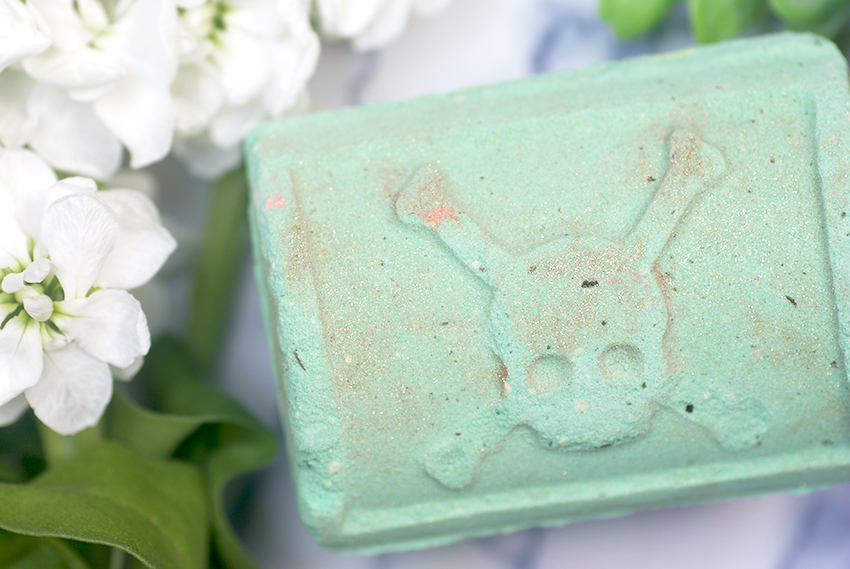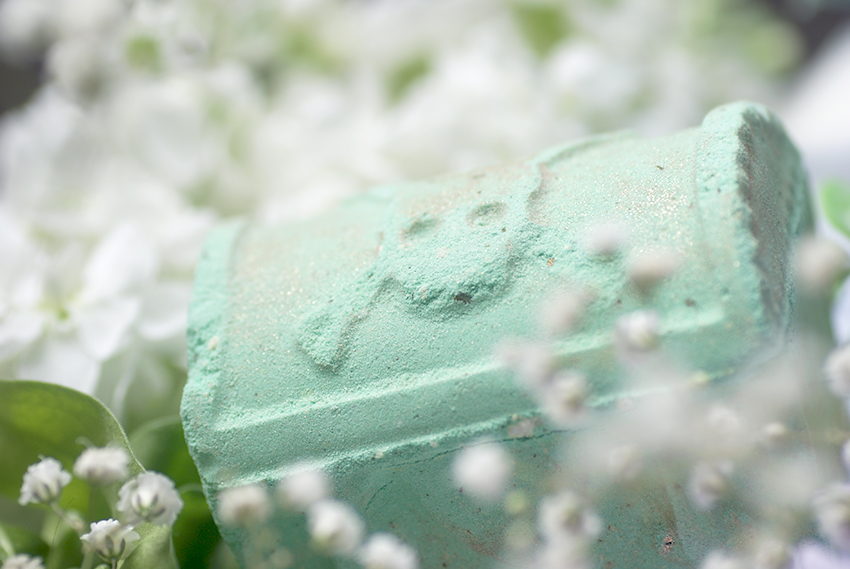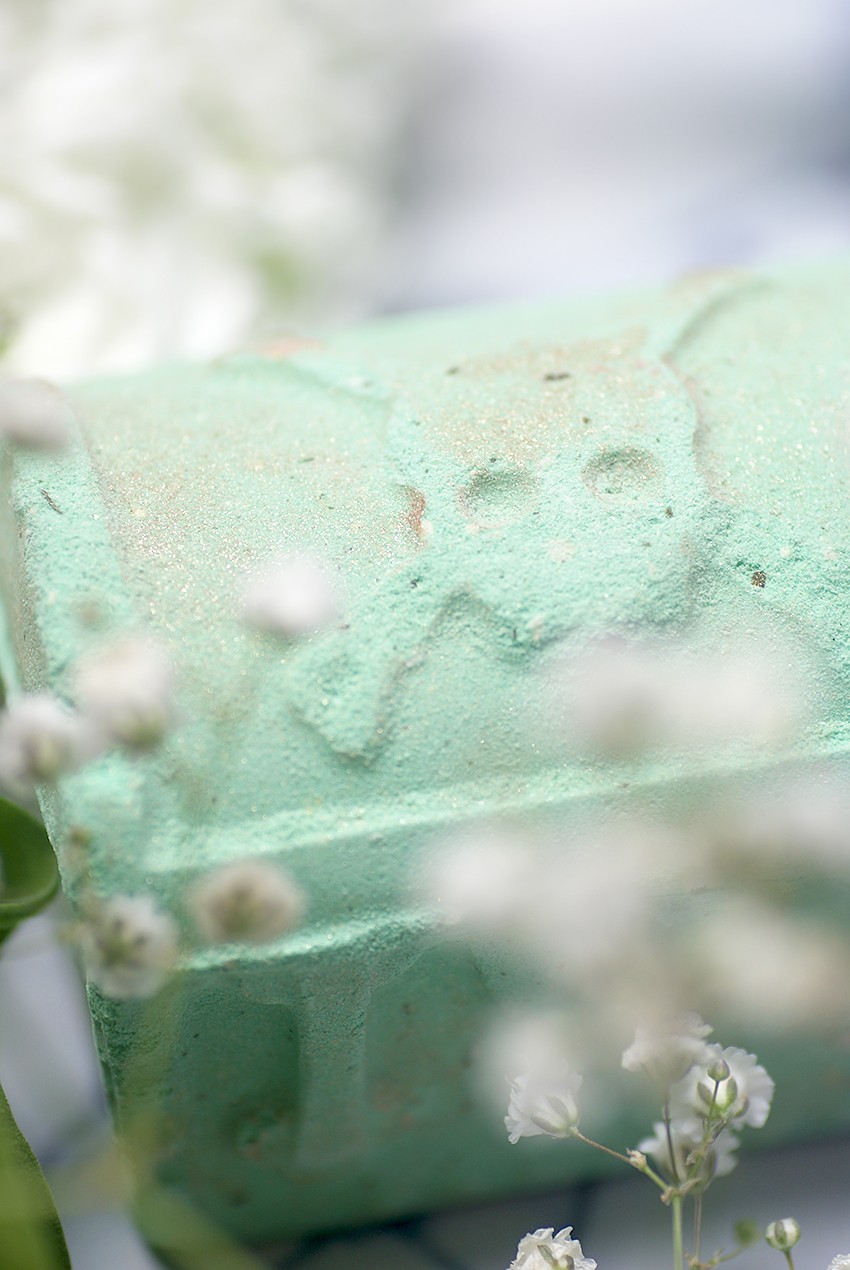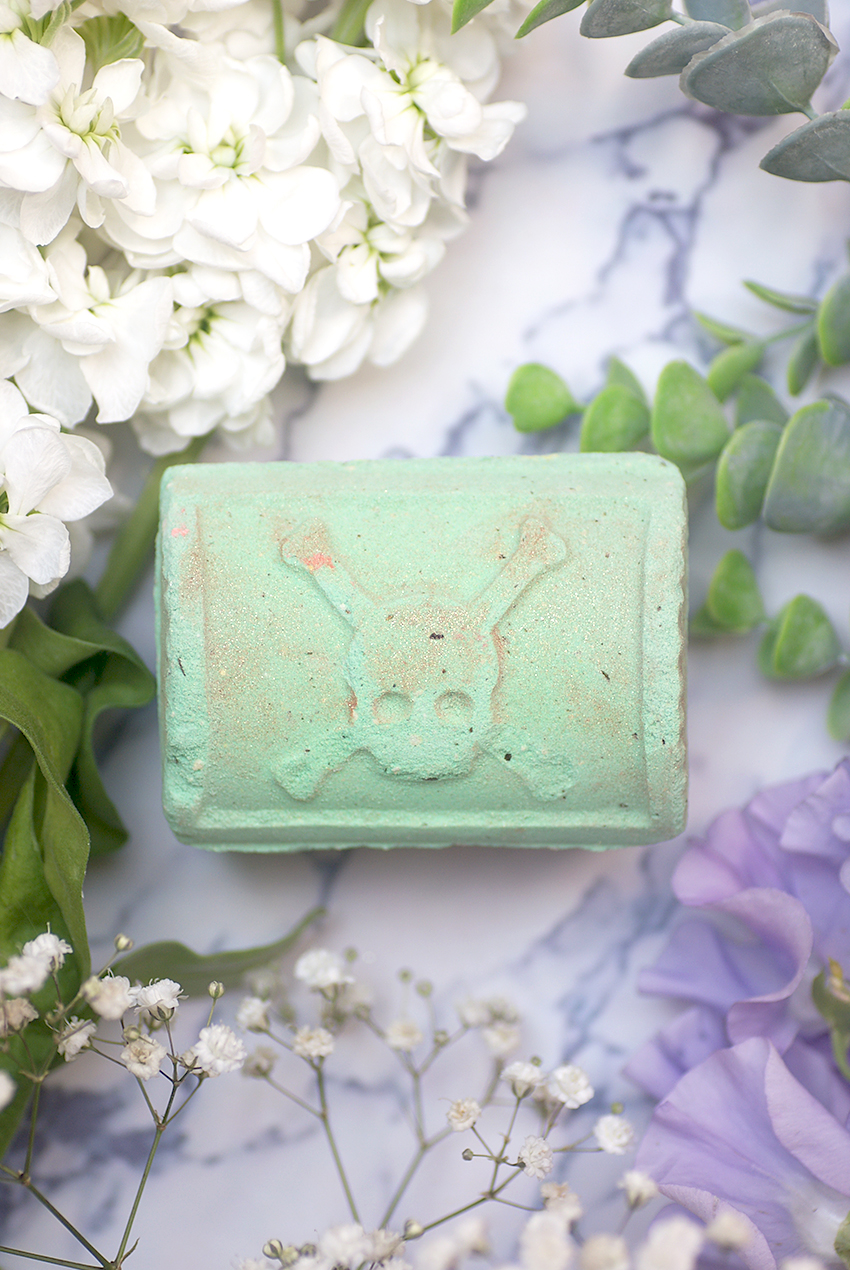 What is it?
Ingredients: Sodium Bicarbonate, Citric Acid, Carrageenan Extract, Kombu Powder, Patchouli Oil, Petitgrain Oil, Pimento Berry Oil, Sandalwood Oil, Ginger Oil, Cream of Tartar, Water (Aqua), Titanium Dioxide, Synthetic Fluorphlogopite, Sodium Coco Sulfate, Tin Oxide, Dipropylene Glycol, Cocamidopropyl Betaine, Alpha-Isomethyl Ionone, *Eugenol, *Limonene, *Linalool, Perfume, Colour 47005, Colour 77491, Colour 42053, Colour 59040
Lush Pirates of the Carrageenan costs £5.95 / $7.95 and is part of the temporary Harajuku range, consisting of 54 new, exclusive bath bombs. Pirates is a green bath bomb, shaped like a treasure chest. It immediately reminded me of those ice creams we used to have when we were kids, those OLA ice creams. (In America OLA is called Good Humor and in the UK it's called Wall's, but I don't think they had the treasure chest ice creams over there.)
This treasure chest is packed with valuable treasures, varying from great ingredients to skin-softening seaweed. Just like a jelly bomb, Pirates also contains seaweed. In contact with water, this becomes a soft and hydrating jelly-like substance. Now I'm not very fond of the jelly bombs, it always looks like a herd of elephants have violently sneezed into the water. 🙄
In addition to the chunks of snot jelly, this bath bomb also contains kombu powder, patchouli oil, petitgrain oil, pimento berry oil, sandalwood oil and ginger oil. The scent is pretty warm and earthy, but it's also woody because of the sandalwood. It is a nice scent, apparently it shares it scent with the Supertramp shower gel. A must have for pirates who love earthy scents!
Play the video in 2160p quality and on full screen for the best experience! The video has been speeded up.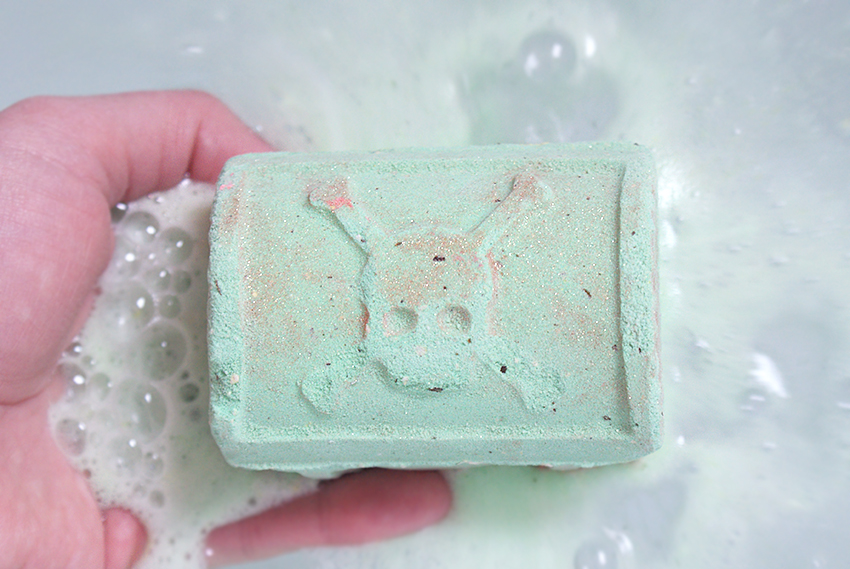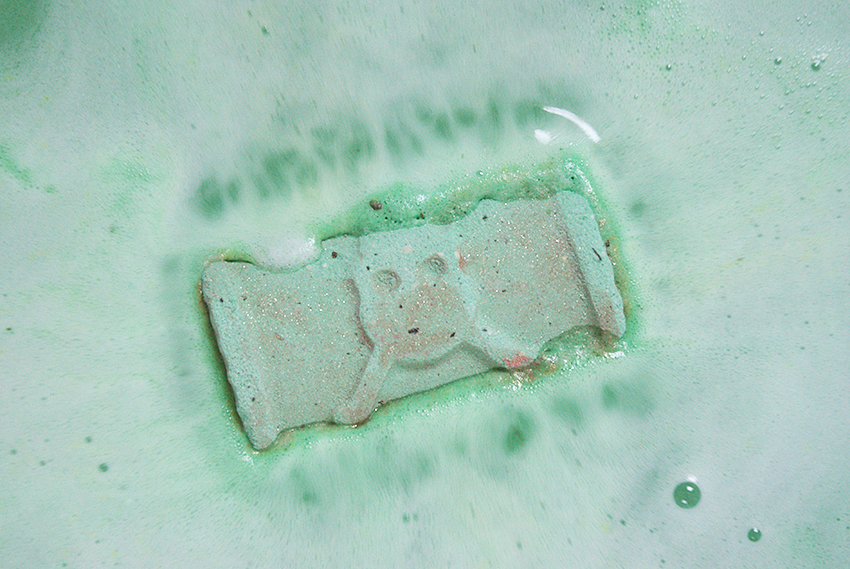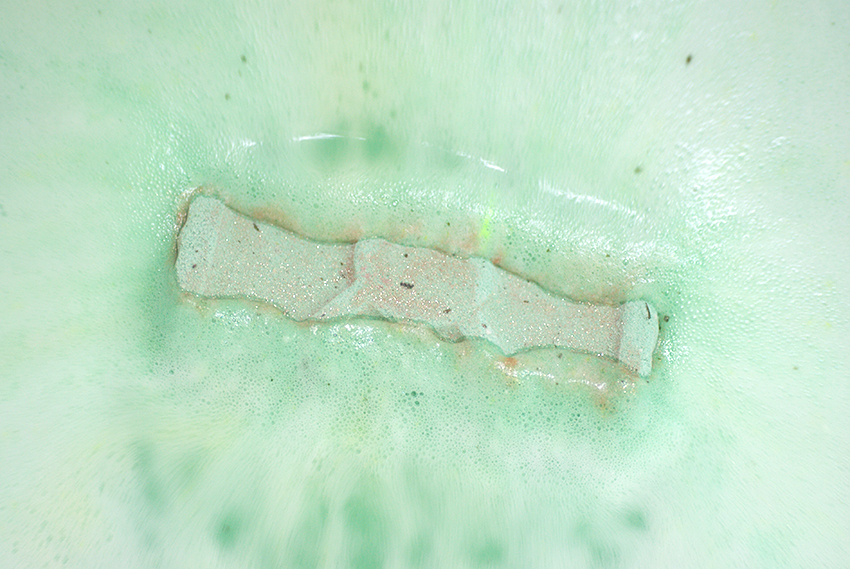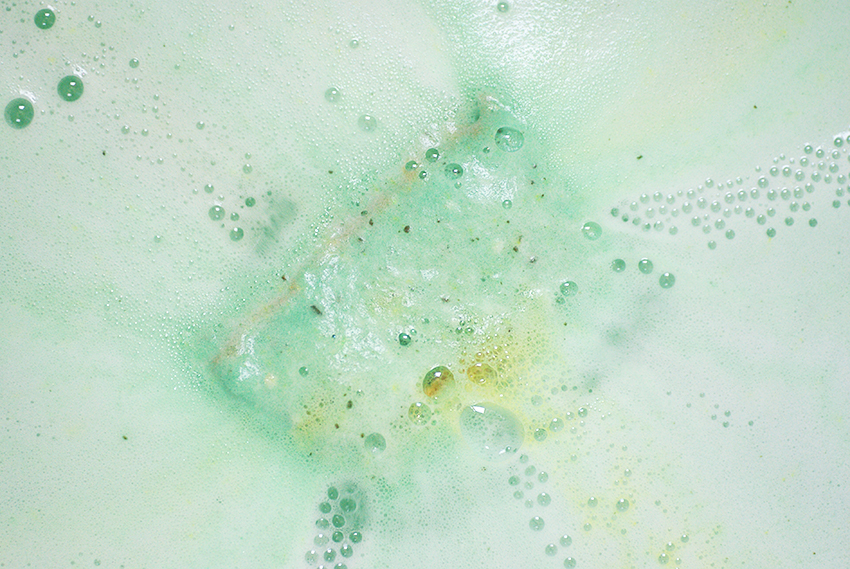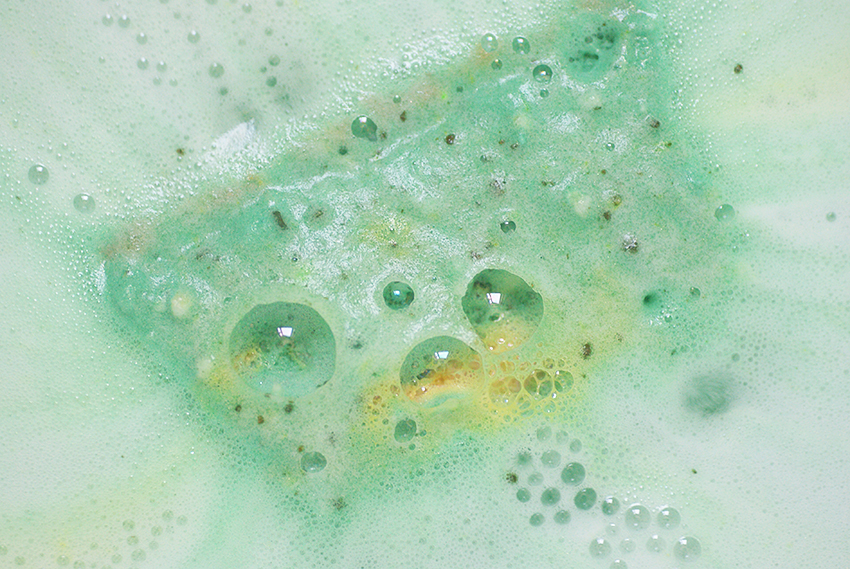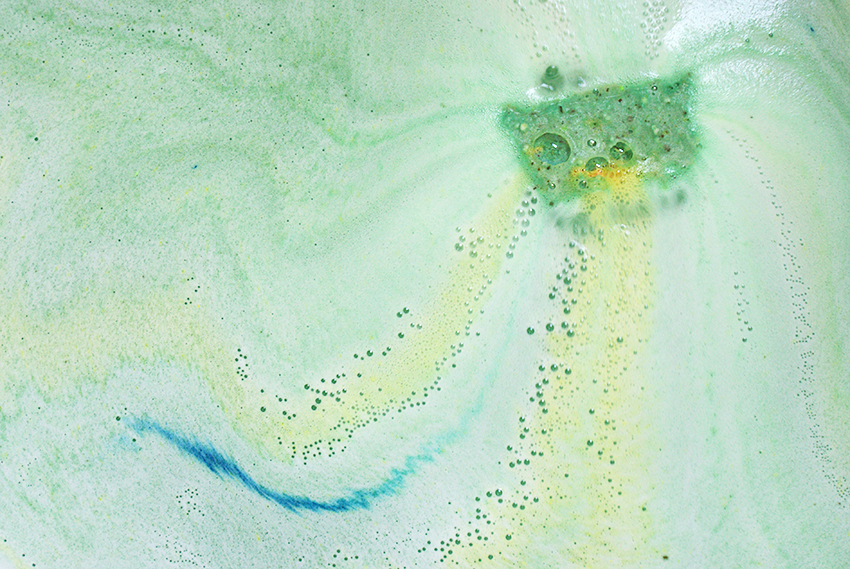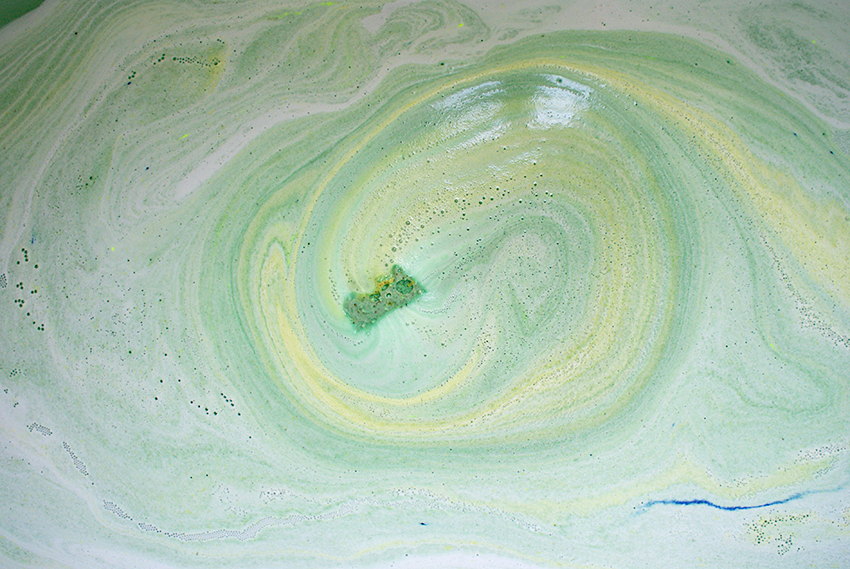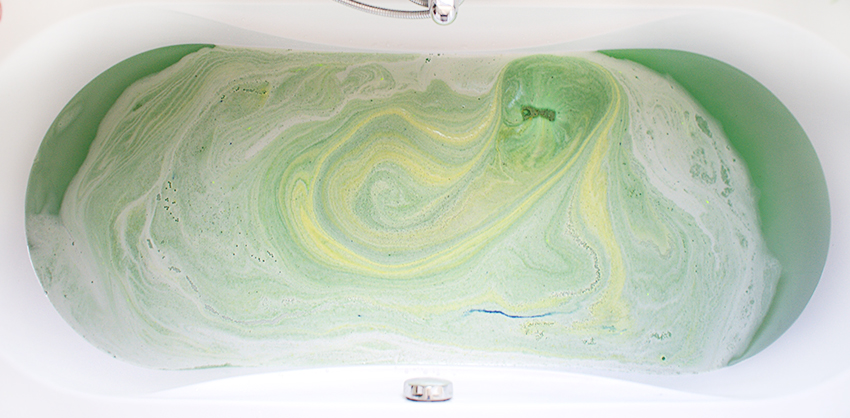 What do I think?
When I lower the treasure chest into the sea, it starts spewing green and white foam in all directions. It capsizes and within a few seconds it transforms the water into a beautiful, clear shade of green. Although this bath bomb is quite heavy, it keeps floating on the surface, making its way through the tub. It doesn't take long for this treasure chest to turn the water green. After a minute or so, it starts spurting out yellow, frothy foam. Under water I see another hidden treasure coming out of the treasure chest — tiny, golden glitter! The pieces of seaweed are now lying at the bottom of my selfmade ocean — these are tiny, dark green pieces of seaweed. However, there's also jelly floating on the surface, but this is more snot-like jelly. (See photo below)
The water ends up having a beautiful, green shade. The water is clear but contains all kinds of golden (biodegradable) glitter under the surface. The water is enchantingly beautiful. The frothy foam on the surface eventually dissolves in the water, making it even more soft. Pieces of jelly float on the surface, but unlike the jelly bombs, it doesn't bother me. They feel soft and snotty, like you're actually soaking in the sea, surrounded with seaweed. I didn't really notice the scent anymore, unfortunately, not even on my skin afterwards. A lot of people seem to smell it hours after bathing, but I didn't detect anything.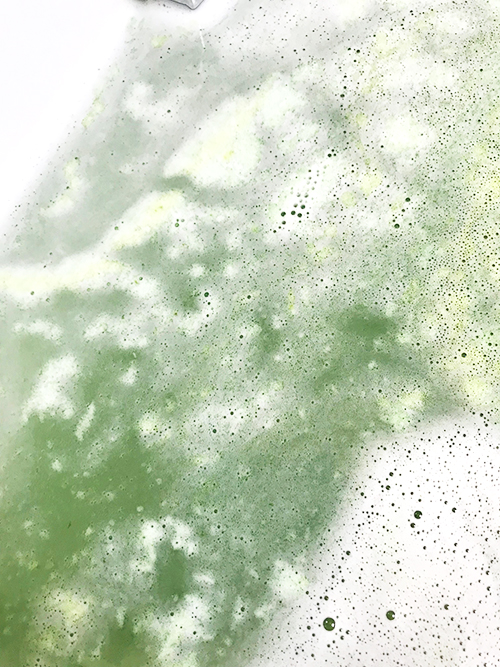 In the blog post of one of my favorite bloggers Jessica J., I read that the glitter stuck on her for days. Unfortunately (although I could imagine some people would be happy with it), that wasn't the case for me. On closer inspection, a few hours later, I didn't see a single glitter on my skin. 😢 My skin did feel softer, so the seaweed definitely did a good job here. The tub was easy to clean — I could simply rinse away the golden glitter that got left behind.
Would I recommend this bath bomb? Yes, I would! It's gorgeous. It has some beautiful bath art, a great scent, some good ingredients and amazing effects on the skin. I'm thinking of hijacking a few more of these treasure chests when I see them! Arrr!

Lush Pirates of the Carrageenan costs £5.95 (England) / $7.95 (USA).