Review: Lush Gritty Politti Naked Cleansing Balm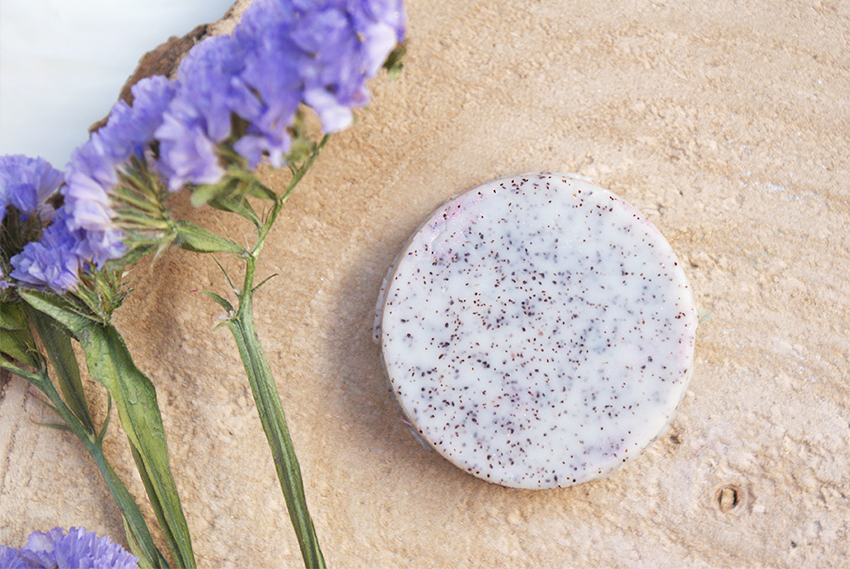 No, Gritty Politti is not the name of some Italian mafia boss. It is one of the new, naked cleansing balms from Lush! Previously I already reviewed Jade Roller and Sleepy (English review coming soon!), but there are more naked cleansers and one of those I'm going to show you today. What distinguishes it from the other cleansers? Let's find out.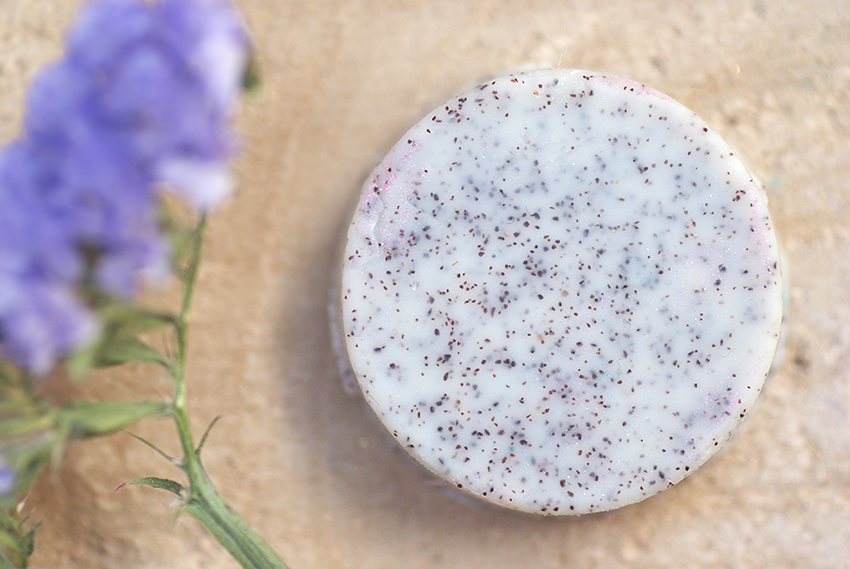 What is it?
Lush Gritty Politti (i'll just call him Gritty from now on) costs £4.95 and there's about 15 gram of product. It is a 'naked cleansing balm', which means that it is a packaging-free facial cleanser. His life goal is to scrub your face lightly, remove your make-up, clean your face and take care of it. How thoughtful of him.
How do you use it? It's very simple really. Just melt it between your fingers and spread the melted butters and oils across your face, or apply straight to the skin. Massage in for an exfoliation and then wipe clean with a damp cloth. The coconut shell powder makes a great exfoliator, which helps combat dead skin and dryness so that your skin will feel soft and smooth. The butters and coconut oil are great for cleansing the skin, as well as hydrating it and keeping pores clean.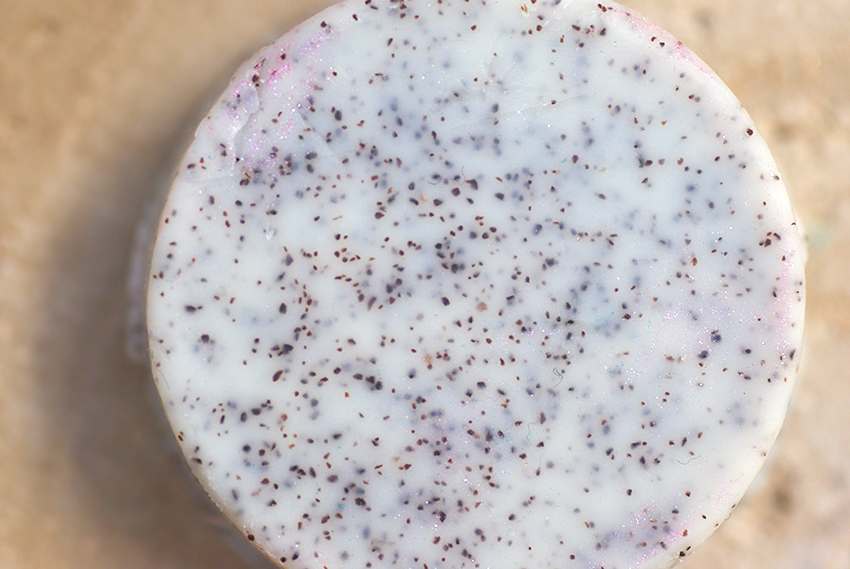 What's in it?
Cupuacu Butter (Theobroma Grandiflorum), Kokum Butter (Garcinia Indica), Extra Virgin Coconut Oil (Cocos Nucifera), Ground Coconut Shell (Cocos Nucifera), Rosewood Oil (Aniba Rosaeodora), Sandalwood Oil (Santalum Austro-Caledonicum Vieill), Vetivert Oil (Vetiveria Zizanoides), Benzoin Resinoid (Styrax Tonkinensis Pierre), *Linalool, Fragrance
Gritty mainly contains cupuacuboter, followed by kokum butter, coconut oil, rosewood oil, sandalwood oil, vetiver oil, benzoin, linalool and a little perfume. I have to admit, this looks pretty good for a cleanser. A lot of moisturizing and nourishing butters! Rosewood oil works antimicrobial, so Gritty is a good option for those who have a problematic skin. Sandalwood is soothing for the skin.
One thing I notice at first, is that Gritty melts very quick — if I hold it between my fingers, it will slide down within a few seconds, because of the quickly melting butters. Kindly reminder to keep it somewhere dark and cool — during hot spells, it may melt.
As far as the smell is concerned, I think it smells a bit like a lip butter. It's a neutral, yet warm and 'caring' scent. A bit of a shea butter scent, you know? It's not particularly a characteristic scent. I do really like the fragrance for this product. It fits the product very good.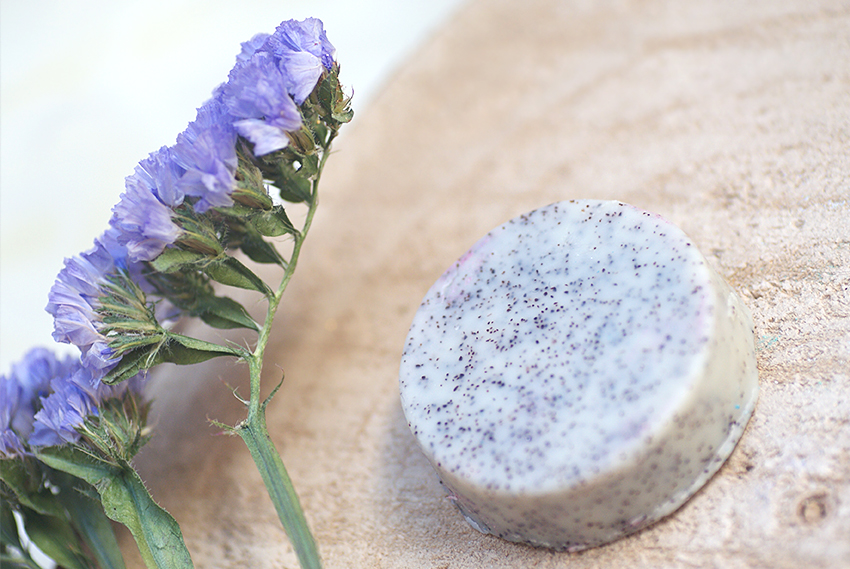 What do I think?
Like I said, Gritty barely needs to be warmed up between the fingers, because the butters and oils come off quite quickly. Whenever I have a full face makeup look on, I remove it first with a facial cleansing cloth. If I'm wearing a little makeup, I'll just let Gritty do the job. (Except for the eye makeup!)
I spread the melted butters and oils over my face, so the scrub can do its job just as well. Then I wet a washcloth with lukewarm water and wipe my face clean. I dab my face dry et voila – my skin is clean (no traces of dirt or makeup left behind), it feels smooth and soft (the scrub has done his job very well) and it also feels a little more hydrated. Now my skin is normally a pretty dry mess, but still — it's a nice thought that I'm going to sleep with a hydrated skin.
All in all I love this product, it works wonders for my skin. The only thing is that 15 gram is not much. Because it melts real quick, you tend to use more product than needed. Perhaps a bigger size would be a good solution for not running to your local Lush store every two weeks.. 😉

Lush Gritty Politti costs £4.95 (England) / $15.95 (USA).

One Response to Review: Lush Gritty Politti Naked Cleansing Balm