Review: Lush Harajuku Bath Bomb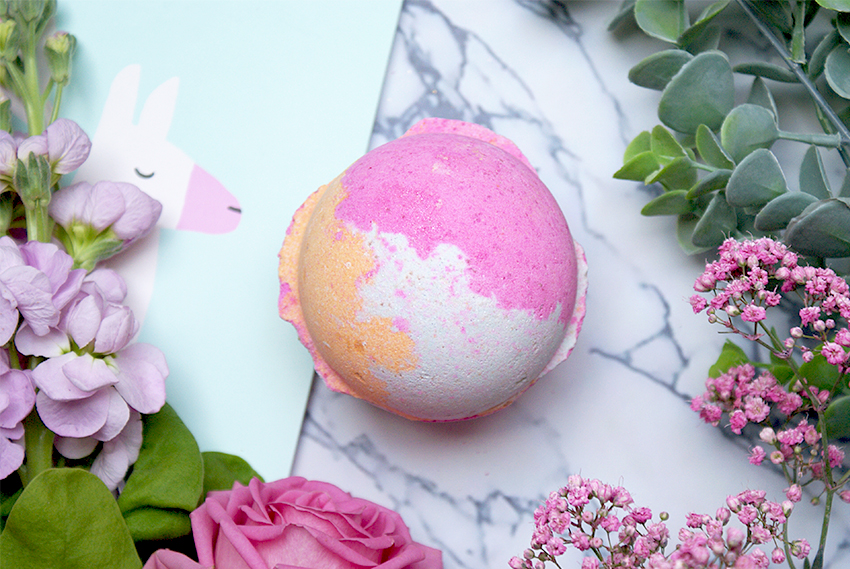 I believe Harajuku was my first choice when I looked at the 54 new bath bombs in the webshop. Not only because of its pink color, but also because of the scent description! It took a while before I tested it, which is not surprising seeing as there are over 20 bath bombs waiting to be reviewed here.. but yesterday I finally decided to take Harajuku with me to the bathroom. I'm ready for a kawaii soaking session!
If you're curious about this bath bomb, then keep on reading.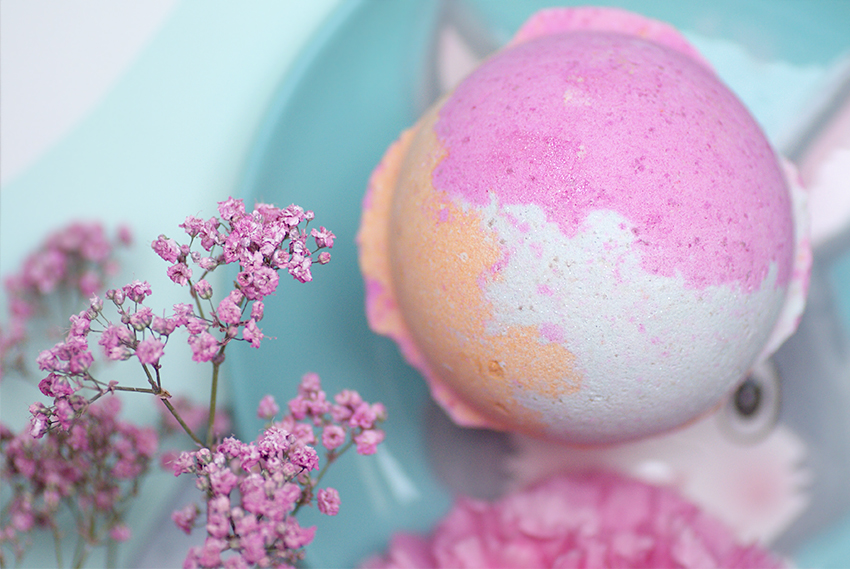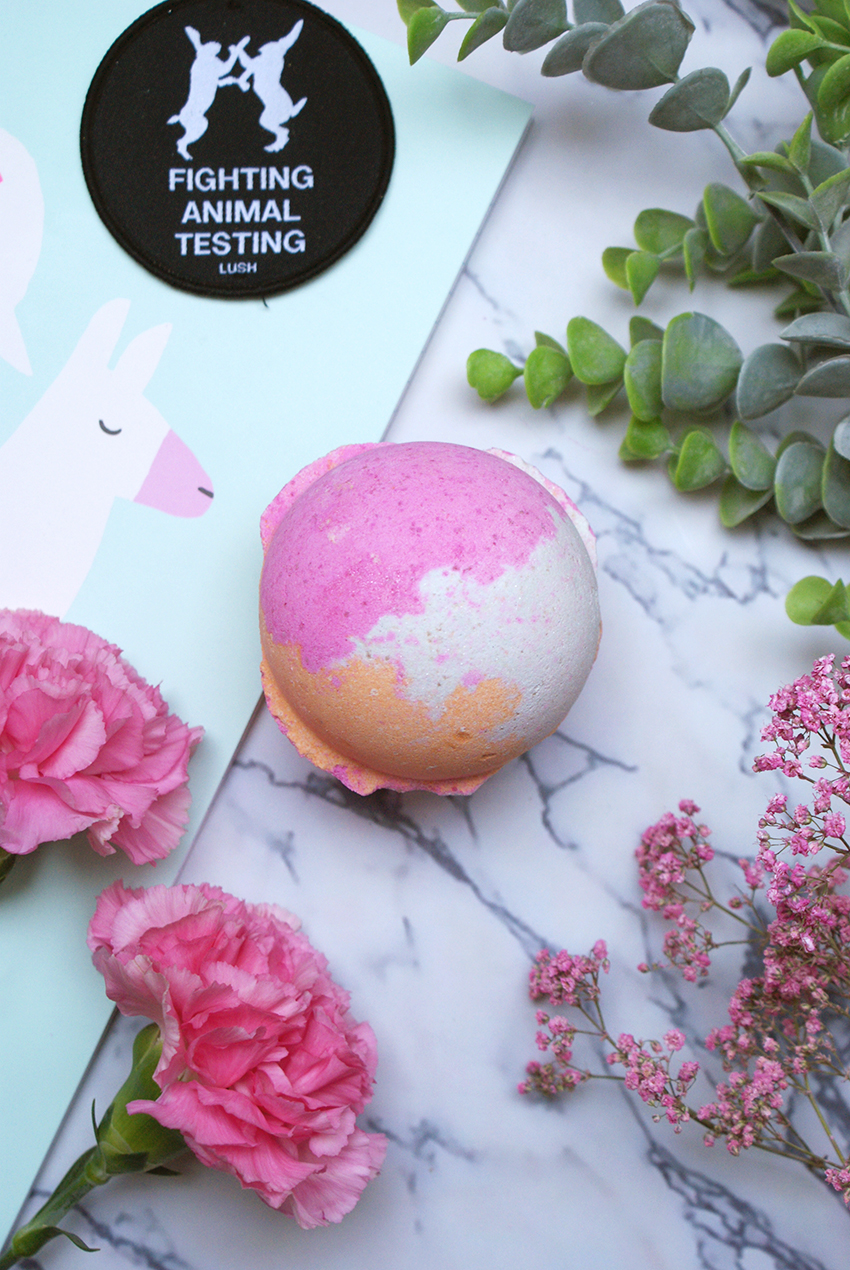 What is it?
Ingredients: Sodium Bicarbonate, Citric Acid, Cream of Tartar, Sodium Coco Sulfate, Brazilian Orange Oil, Benzoin Resinoid, Vanilla Absolute, Water (Aqua), Cornstarch, Dipropylene Glycol, Synthetic Fluorphlogopite, Maltodextrin, Cocamidopropyl Betaine, *Cinnamal, *Citral, Coumarin, *Limonene, Perfume, Colour 42090, Colour 45410, Colour 45350
Lush Harajuku Bath Bomb costs £5.95/ $7.95 and is part of the temporary Harajuku range, consisting of 54 new, exclusive bath bombs.
Harajuku appealed to me because of its nice colors. Pink is always good and yellow makes me happy. Because of these colors, it kind of gives me a sweet and fruity scent vibe. Looking at the ingredients, that's very much possible — Harajuku contains orange oil and vanilla. That's fruity and sweet, right? But here's the thing: Harajuku does not smell like your typical mix of orange oil and vanilla at all. Instead, I think it's rather spicy, it gives me a cinnamon vibe. Not what I was expecting! Overall, the scent is very warm and a bit spicy, it's really a great scent nonetheless. Furthermore it also contains benzoin resinoid, which would explain the spicy notes to it.
Play the video in 2160p quality and on full screen for the best experience! The video has been speeded up.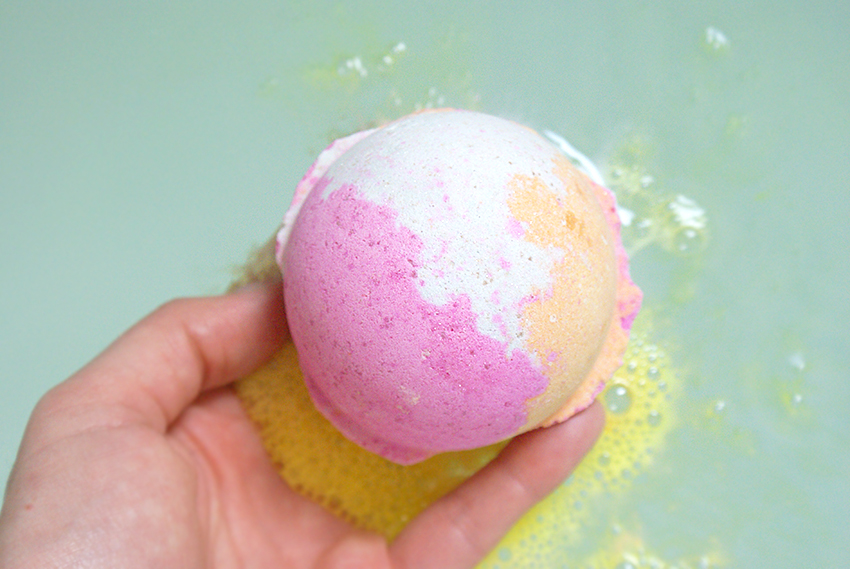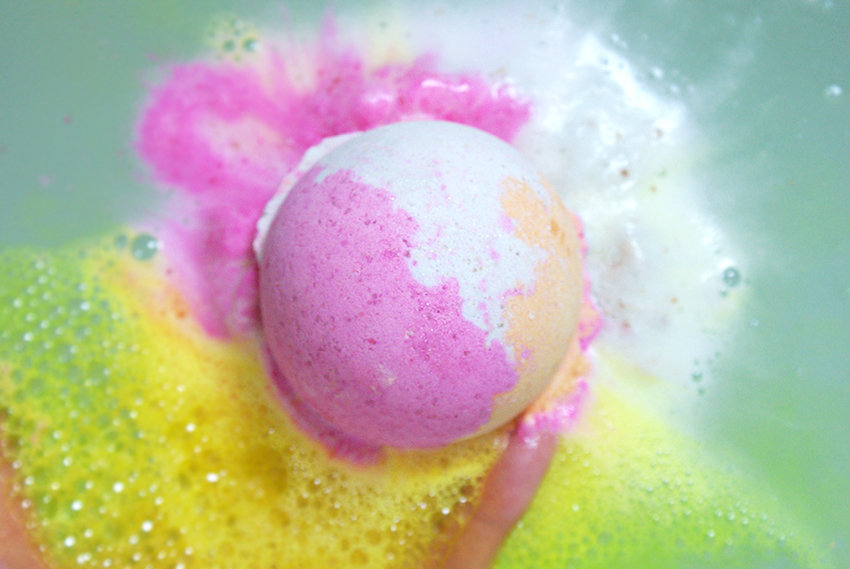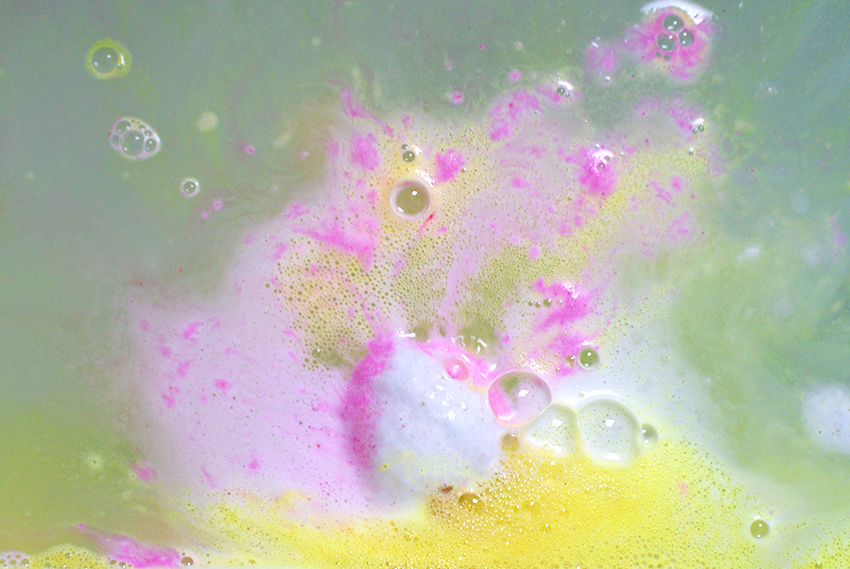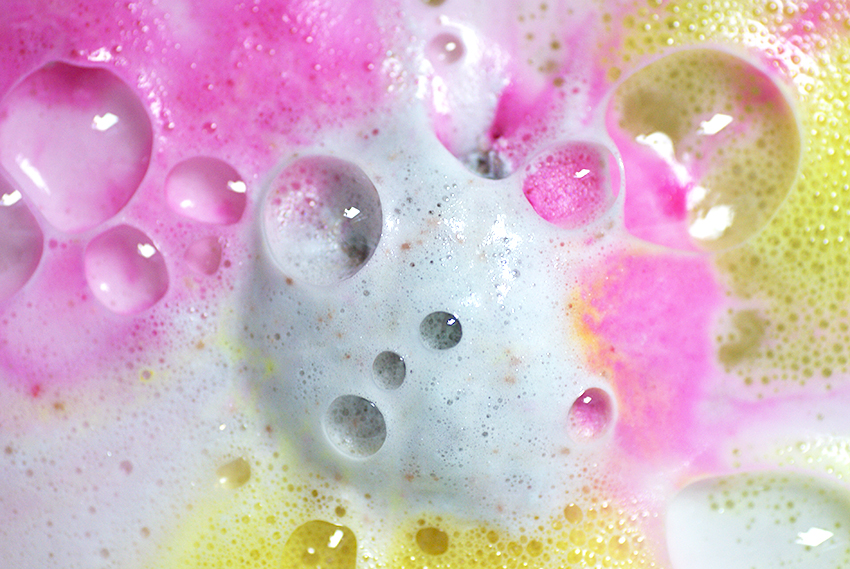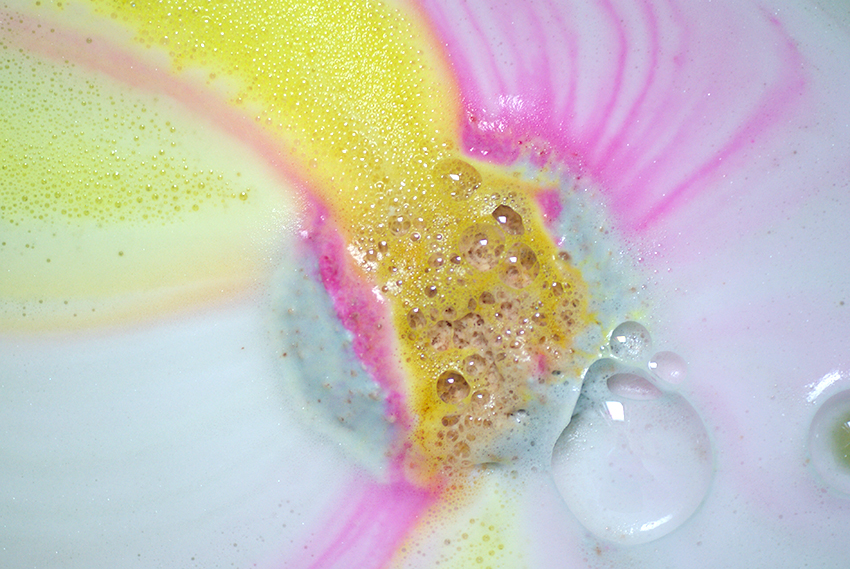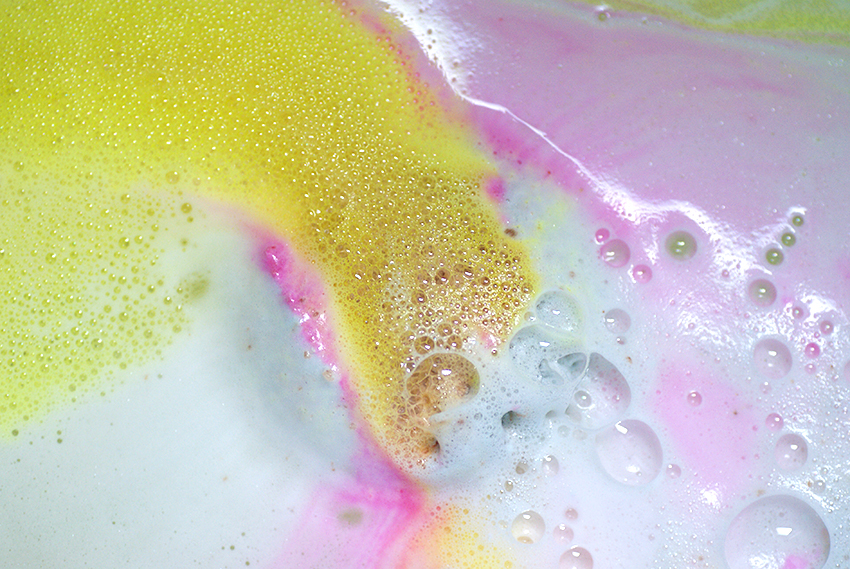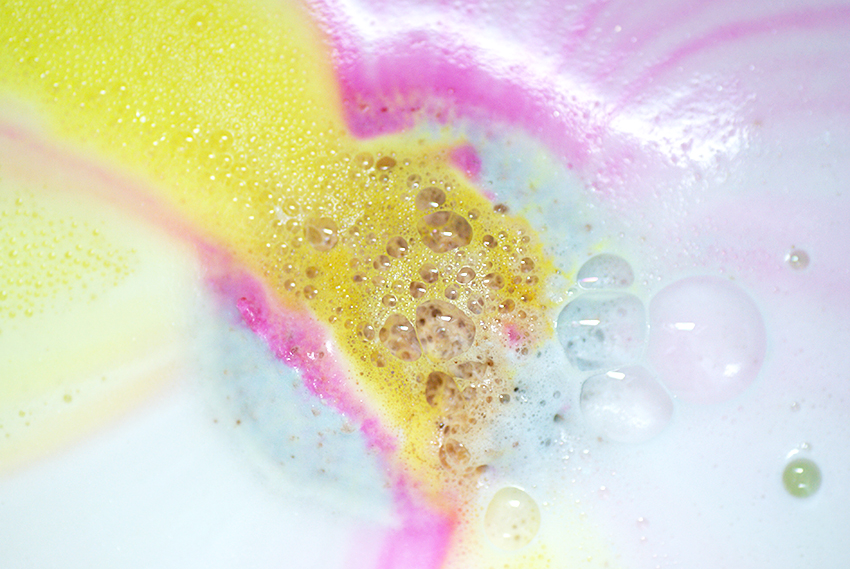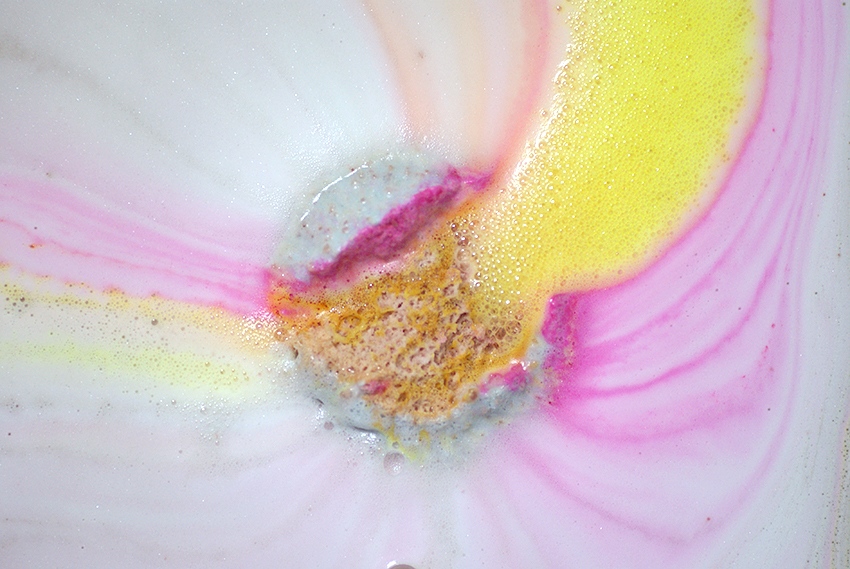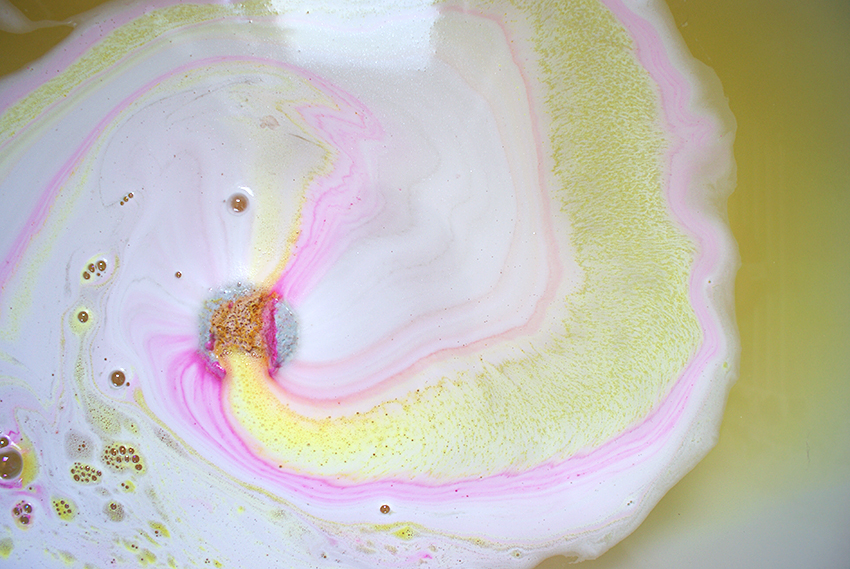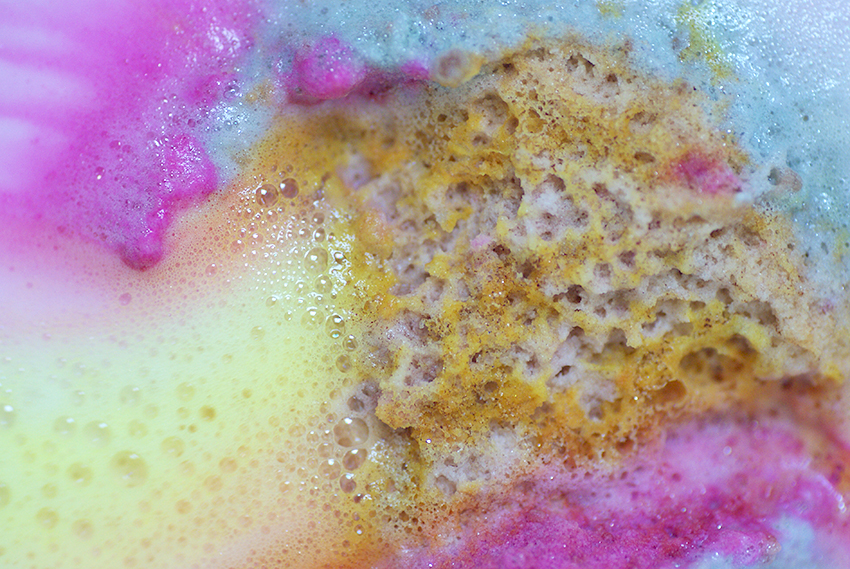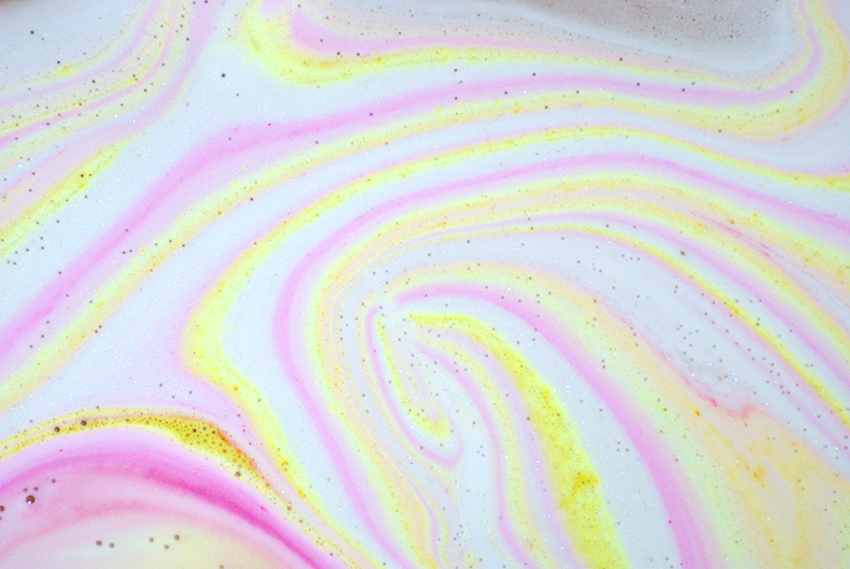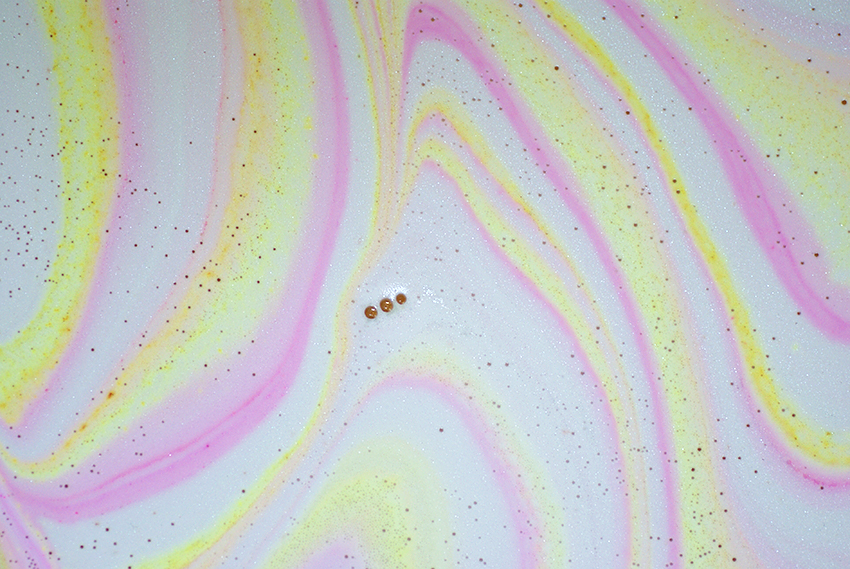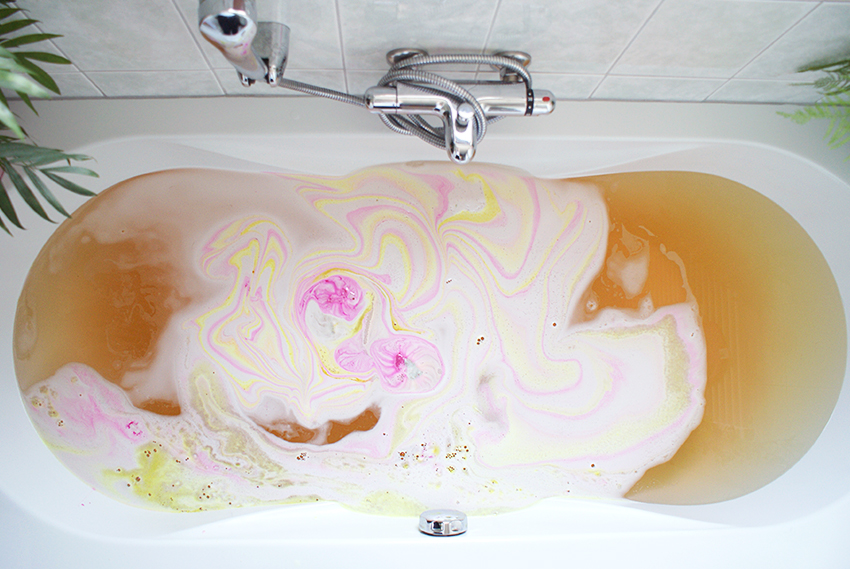 What do I think?
My first thought was, oh my God this smells amazing. I'm immediately craving an orange popsicle! The orange oil is being released very quickly, along with the cheerful and bright pink and yellow streams of color. Harajuku is a very long fizzer, it takes more than 10 minutes to completely dissolve into the water. Whoa! That's a record.
Harajuku doesn't just release streams of yellow and pink, but also white foam comes from the core. It takes its time bobbing around in the tub, slowly transforming the clear water into a gorgeous, mouth-watering orange shade. The swirls of yellow and orange in the end are SO pretty! Overall this is just a great bath bomb. There's a subtle glitter in the water and the bathroom smells delicious. It's a pity that the brown core of Harajuku looks like a wet slice of bread.. aren't those macro shots amazing? 😂
Is it my favorite bath bomb? No, it's not. But it definitely is in my top 5! I love the vivid and cheerful colors and the scent is wonderful. There is some subtle glitter on my skin left afterwards and the bath is easy to rinse. If you're in doubt about this bath bomb, be sure to ask for a demo in the store. 😊

Lush Harajuku Bath Bomb costs £5.95 (England) / $7.95 (USA).

One Response to Review: Lush Harajuku Bath Bomb