Review: Lush Love Perfume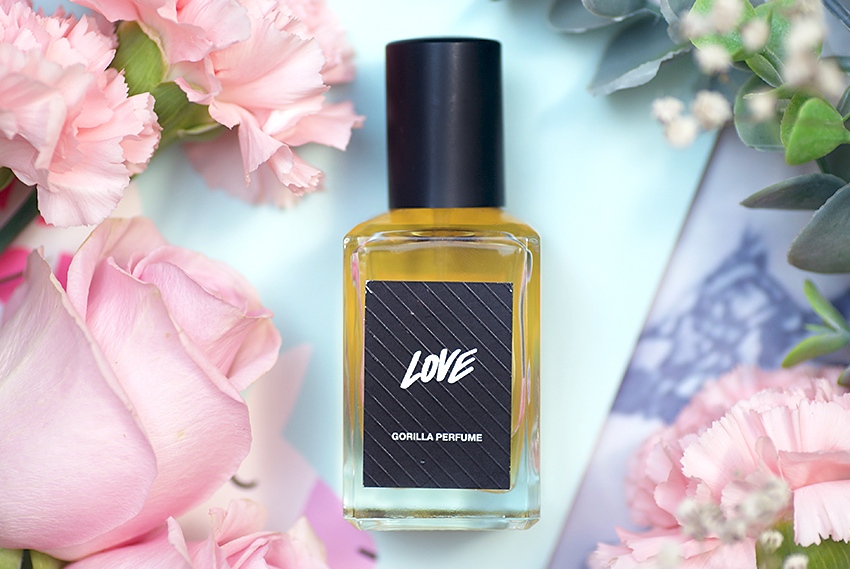 It's time for a perfume blog post! I actually only buy body sprays from Lush, but when I was in Liverpool I got a perfume consult from one of the lovely employees there. It wasn't my intention to buy a perfume, but because I'm such an awkward penguin who didn't want to walk away empty-handed after the employee consulted me for 30 minutes, I bought something anyway. Otherwise I would feel so guilty towards the employee 🤦🏻‍♀️ (Please tell me I'm not the only one who does this, lol) After smelling all kinds of complex Lush perfumes for about 30 minutes, I decided to just buy the first one I liked, and that happened to be Love. And today, I will tell you all about Love.
If you're curious about this product, make sure you keep on reading!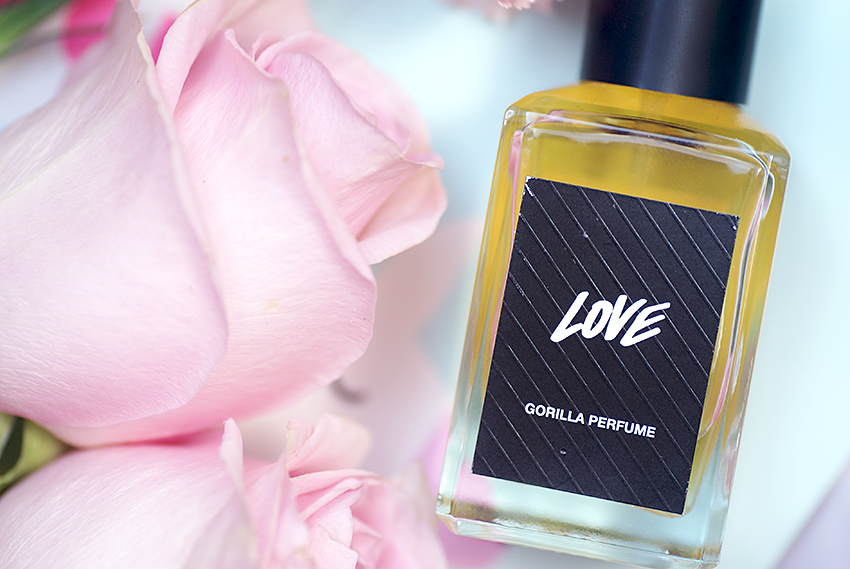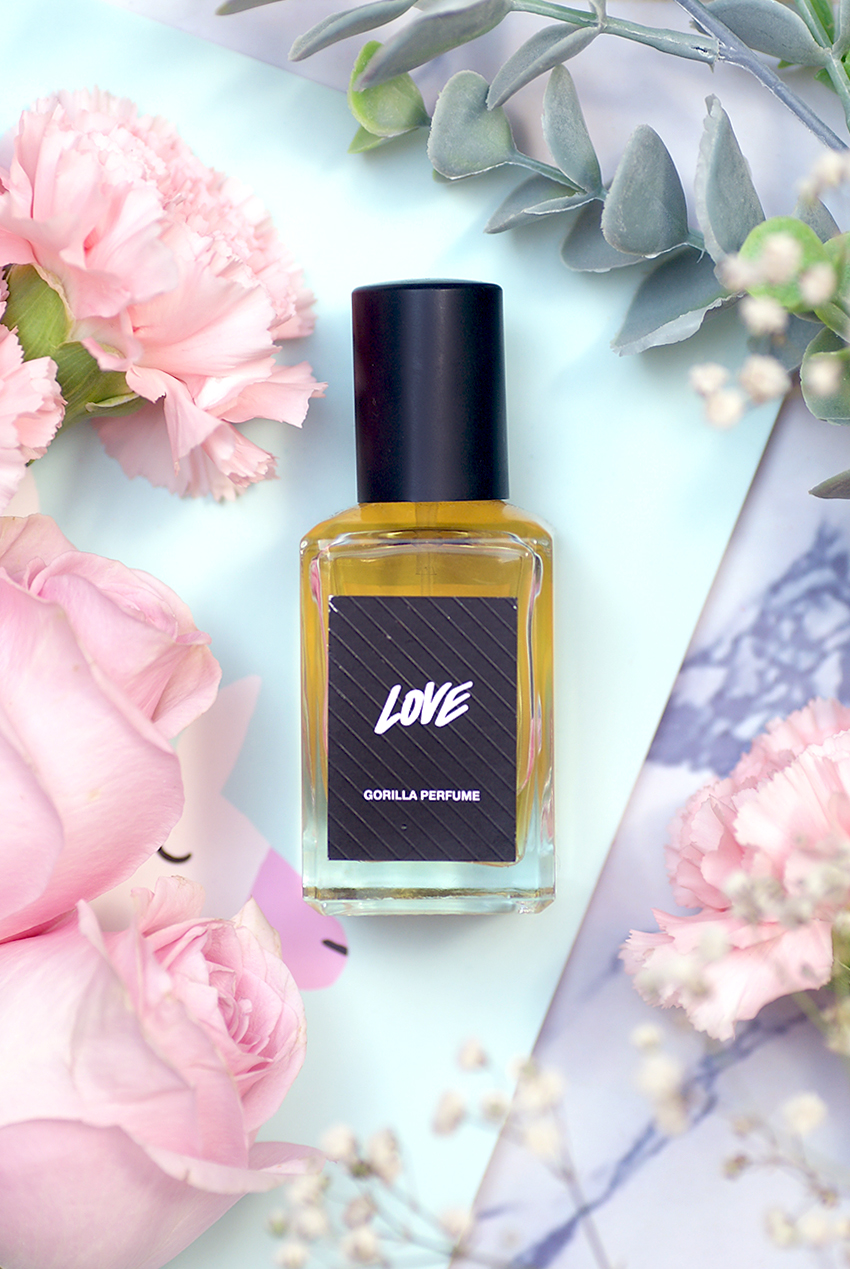 What is it?
Lush Love Perfume costs £29.00 / $59.95 for 30 ml. It's in a simple, square, glass bottle, like any other Black Label Perfume. There's no fuss, but I actually kind of like this look. When you have multiple Lush perfumes, they look nice together. As far as I know, it's available in just one size. It's available online — in the UK, in Europe, in North America. It's not for sale in the stores, except for Lush Liverpool.
Love perfume was first created in 2011 by Mark Constantine (the big boss of Lush), inspired by his children's love life. Love perfume shares its fragrance with the discontinued Fizzbanger Bath Bomb, there are currently no other products with this scent for sale.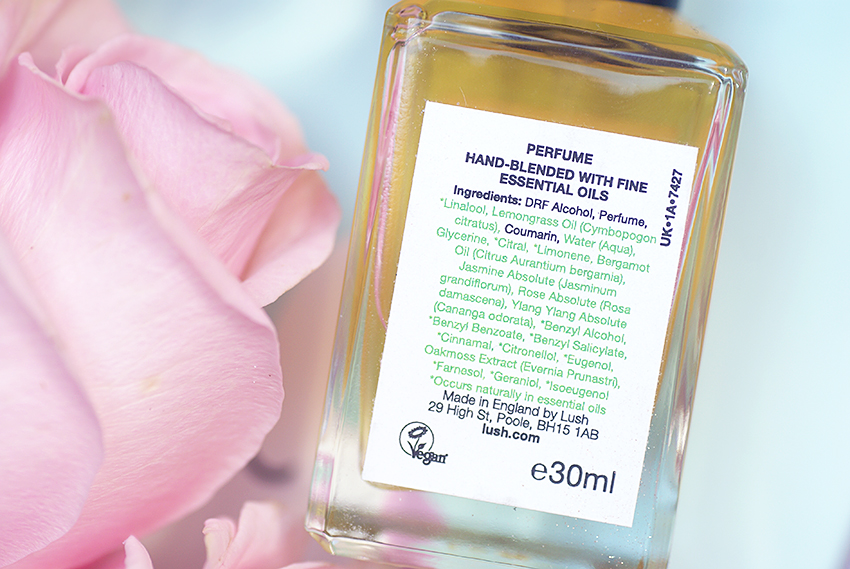 What's inside?
Ingredients: DRF Alcohol, Perfume, *Linalool, Lemongrass Oil, Coumarin, *Citral, *Limonene, Bergamot Oil, Jasmine Absolute, Rose Absolute, Ylang Ylang Absolute, *Benzyl Alcohol, *Benzyl Benzoate, *Benzyl Salicylate, *Cinnamal, *Citronellol, *Eugenol, Oak Moss Extract, *Farnesol, *Geraniol, *Isoeugenol
Love contains many different scents, thanks to the various ingredients. First thing I see in the ingredients list is lemongrass oil, followed by bergamot oil, jasmine, rose, ylang ylang and oak moss extract. Lemongrass and bergamot are both very citrusy, and jasmine, rose and ylang ylang are warm and floral. Lush describes this scent as "spicy florals and playful citrus". You would also smell sweet toffee apple and crisp.
When I spray Love, I immediately smell the zesty notes of the lemongrass and the bergamot, the top notes. As seconds go by, the scent gets less zesty and gets a bit warmer, I can now smell the jasmine and rose very well. It's nicely balanced with the bergamot, as the citrusy notes are pretty dominant in this perfume. This fragrance is pretty strong, especially the first 15 minutes it can be a bit overpowering when you spray too much. After that time, the scent settles down and becomes warm, floral, fruity and a bit spicy. Citrus can be a very overpowering smell, but in Love it's actually pretty invigorating and uplifting, as it's in good balance with the warm and floral notes. If I had to pick out two notes that stand out the most, it's the invigorating bergamot and floral jasmine. They are blended into an unique, but very lovely scent. I sometimes swear I can smell spiced apple pie as well.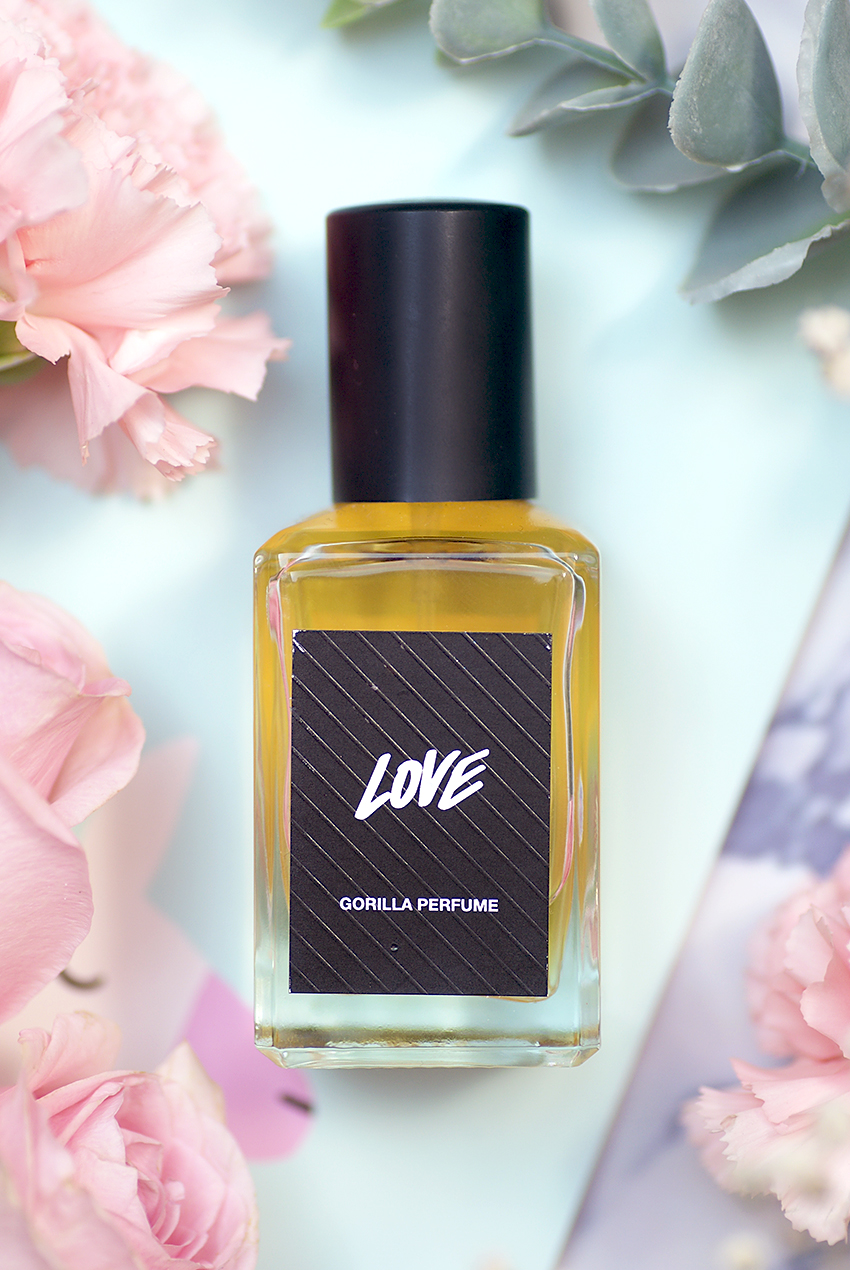 What do I think?
I think it's a wonderful scent, but not for every day. This is a scent that I use alternately. When I apply it, I love it, but to avoid getting tired of this scent, I only use it once a week. And then I really have to be careful with the amount of sprays I use; in the beginning I made the mistake of spraying 4/5 times my neck, so I ended up being overwhelmed by Love for an hour. It almost suffocated me 😂 Love has a pretty strong sillage, especially the first three hours. It's a unique fragrance, I received various compliments while wearing it. Would I buy it again? Nah, I don't think so, I like to try a different perfume after this.

Lush Love Perfume costs £29.00 (England) / $59.95 (USA).

One Response to Review: Lush Love Perfume