Review: Lush Heartbeat Bath Bomb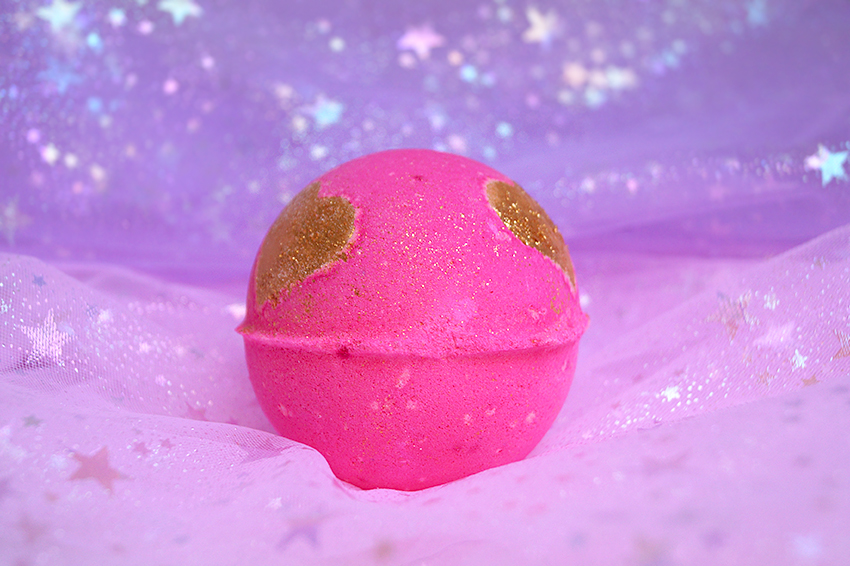 The Valentine's Day collection launched and I couldn't be more excited. The Valentine's Day range has always been a huge favorite here, because I love the pink, lovely, cute products that come with it. Heartbeat was love at first sight — gorgeous pink with golden, glittery chunks of cocoa butter shaped like a heart. It could've smelled like a trash can — I'd still buy it. Today I'm throwing this cutie into the tub, so if you're wondering how that looks like, make sure you keep on reading.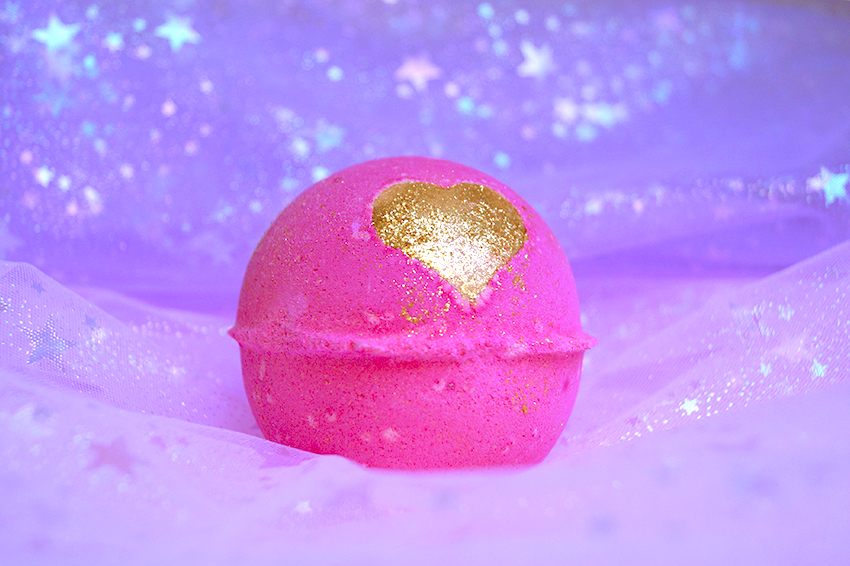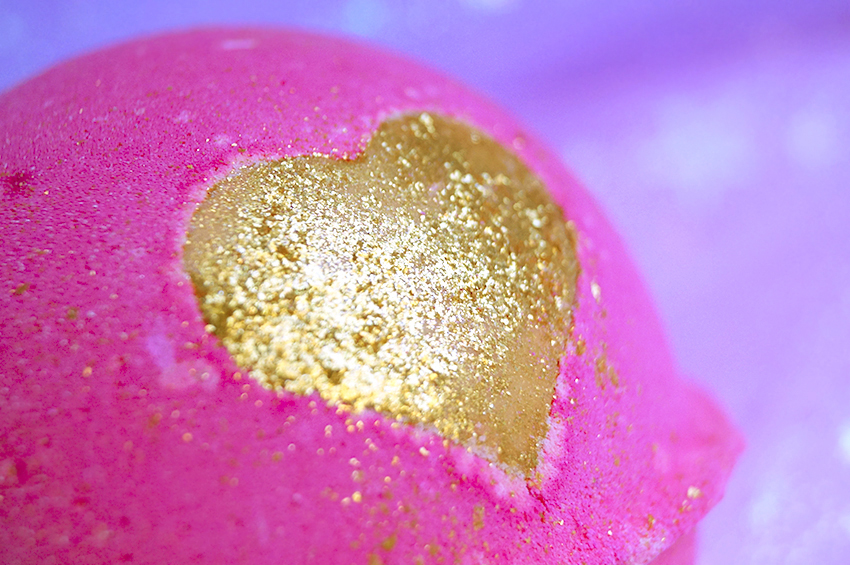 What is it?
Ingredients: Sodium Bicarbonate, Citric Acid, Fair Trade Organic Cocoa Butter, Popping Candy, Laureth 4, Pakistani Rose Absolute, Rose Oil, Geranium Oil, Sicilian Lemon Oil, Almond Oil, Water (Aqua), Titanium Dioxide, Dipropylene Glycol, Disodium Lauryl Sulfosuccinate, Sodium Cocoyl Isethionate, Propylene Glycol, Synthetic Fluorphlogopite, Tin Oxide, Silica, Citronellol, Coumarin, Geraniol, *Limonene, Perfume, Colour 45410, Colour 45410:1, Colour 14700, Colour 77491, Colour 15985:1, Colour 17200
Lush Heartbeat Bath Bomb costs £5.95 / $8.45 / €7,50 and is part of the Valentine's Day range. This year's range exists of some new bath bombs, like Heartbeat. It's a bright pink bath bomb with three chunks of cocoa butter, covered in glitters. (Plastic-free, of course) The bath bomb smells like Rose Jam, which is a delicate, luxurious, amazing rose scent. It's the best rose scented you'll ever smell. It's sweet and floral, simply elegant. The bath bomb also contains popping candy, which I think is a nice addition. The cocoa butter, just like Shoot for the Stars, make the skin soft and hydrated afterwards. I just hope it doesn't make the bath slippery.
Play the video in 2160p quality and on full screen for the best experience! The video has been sped up.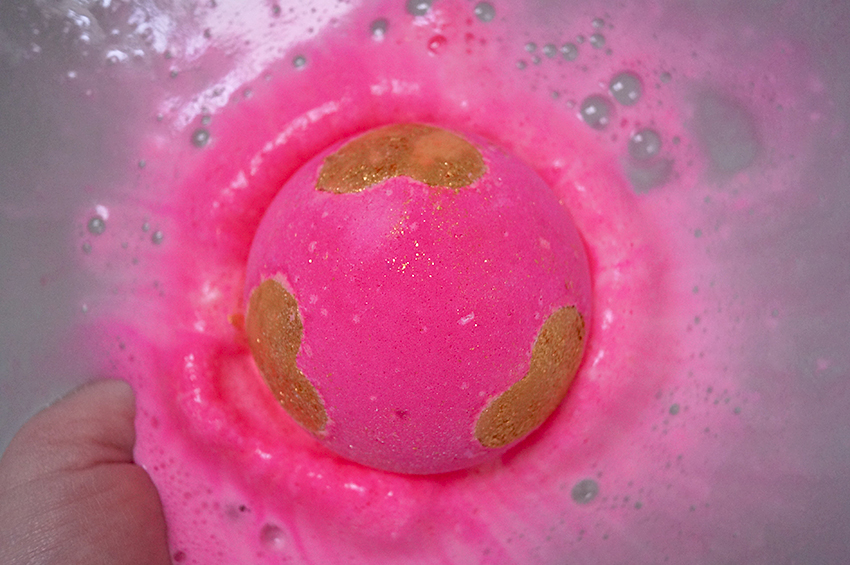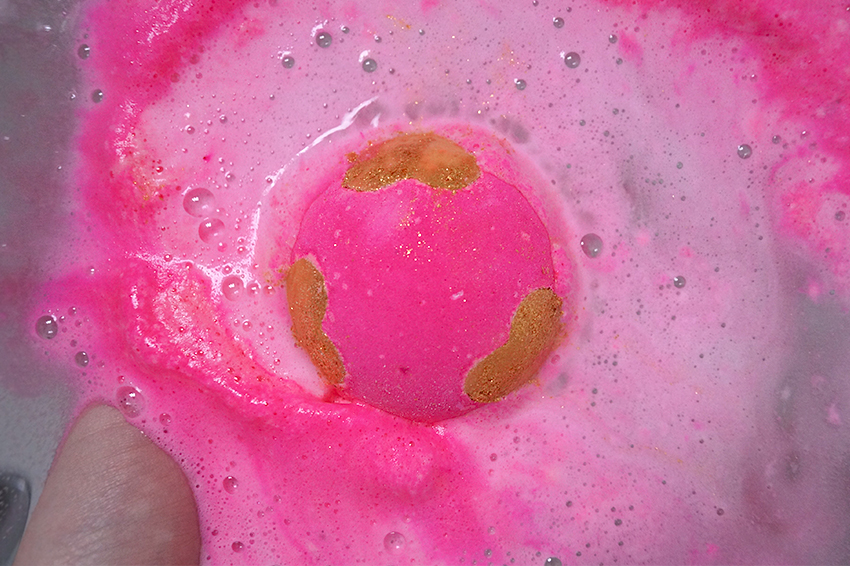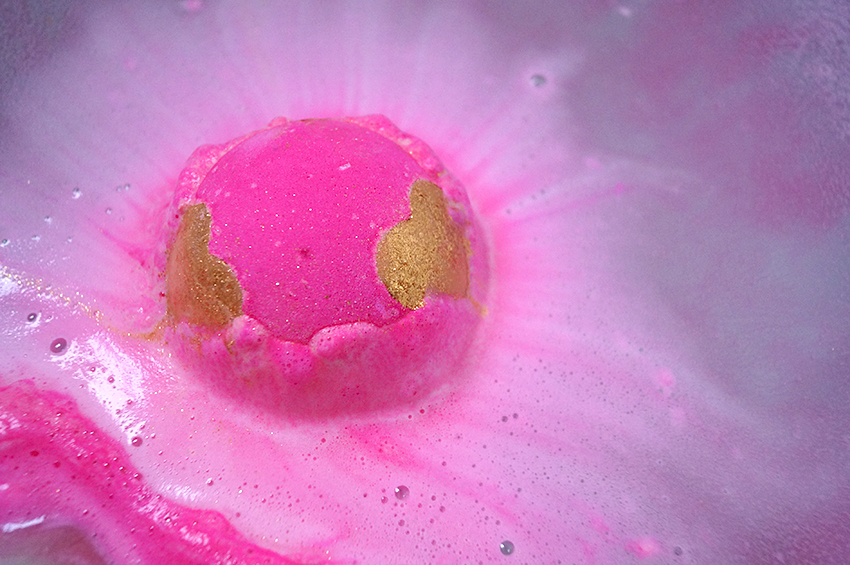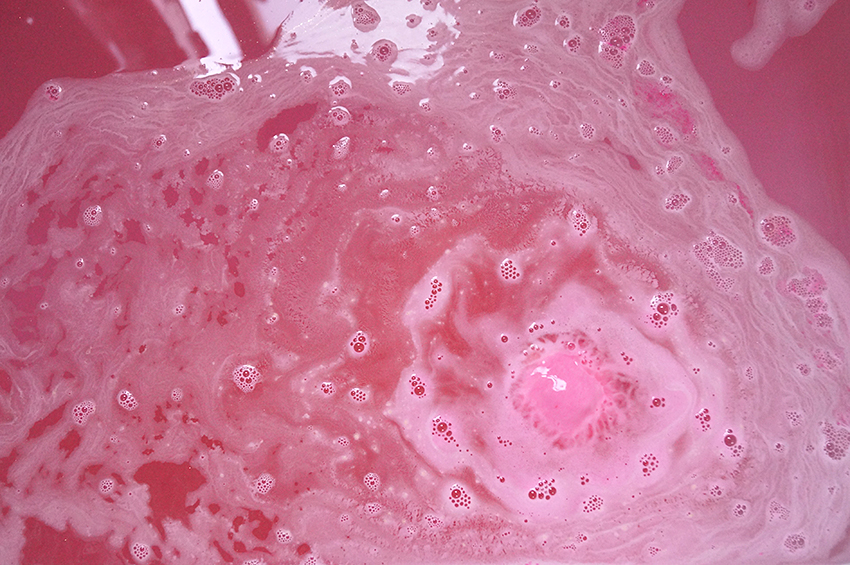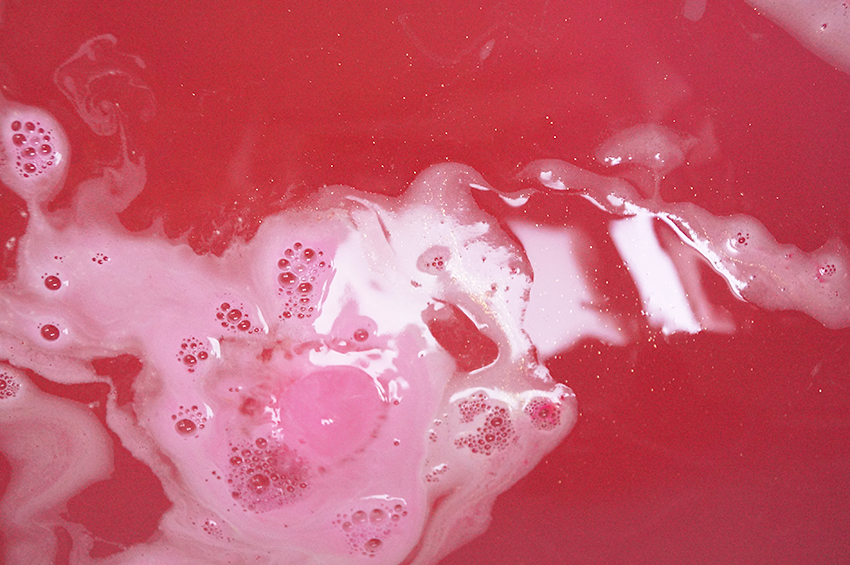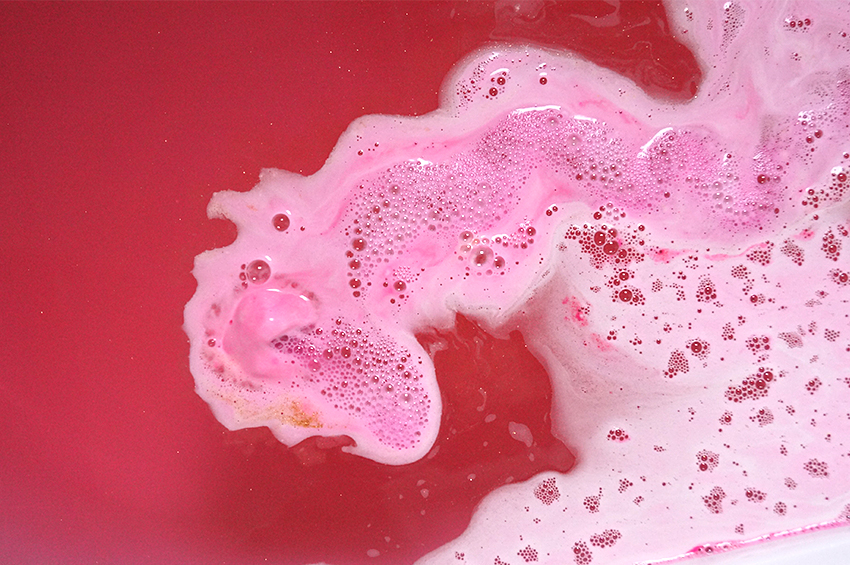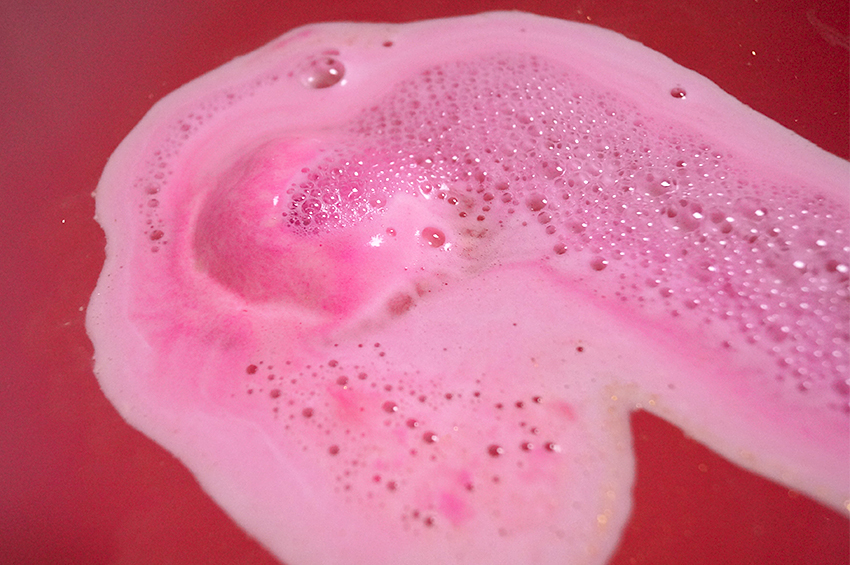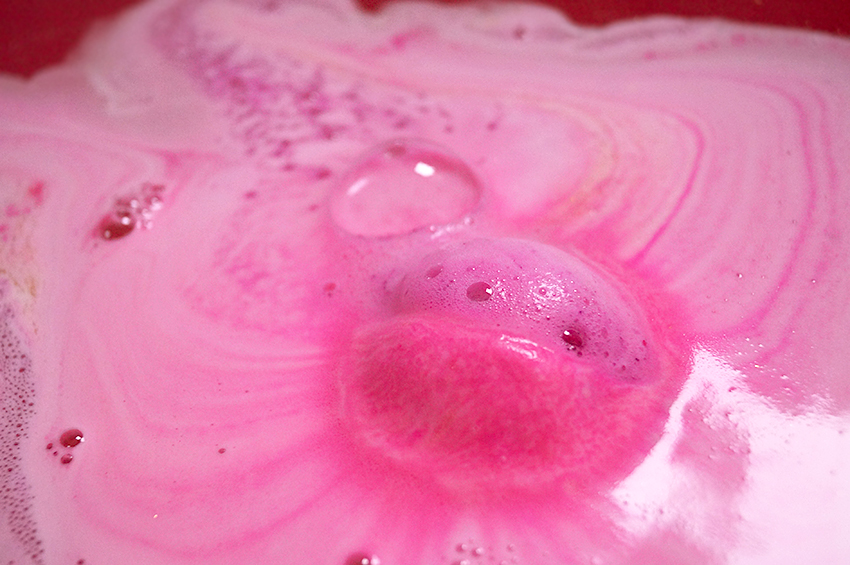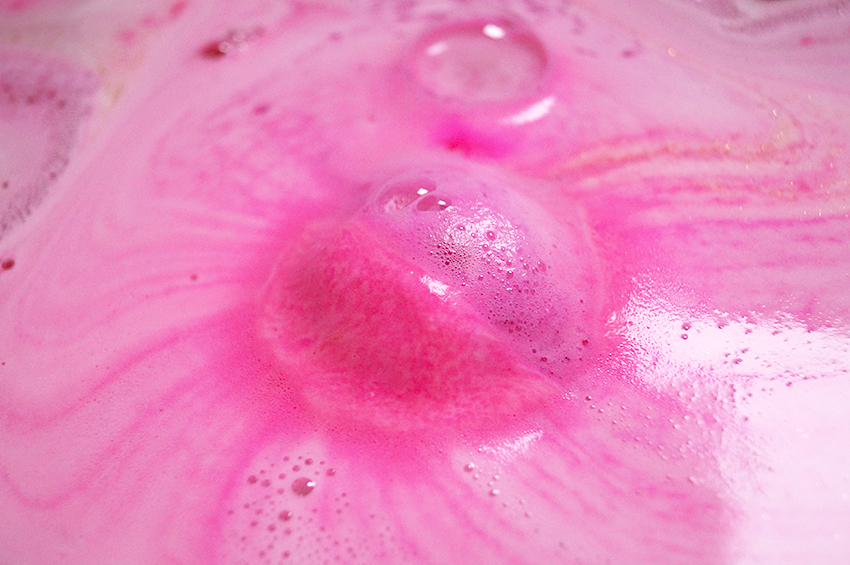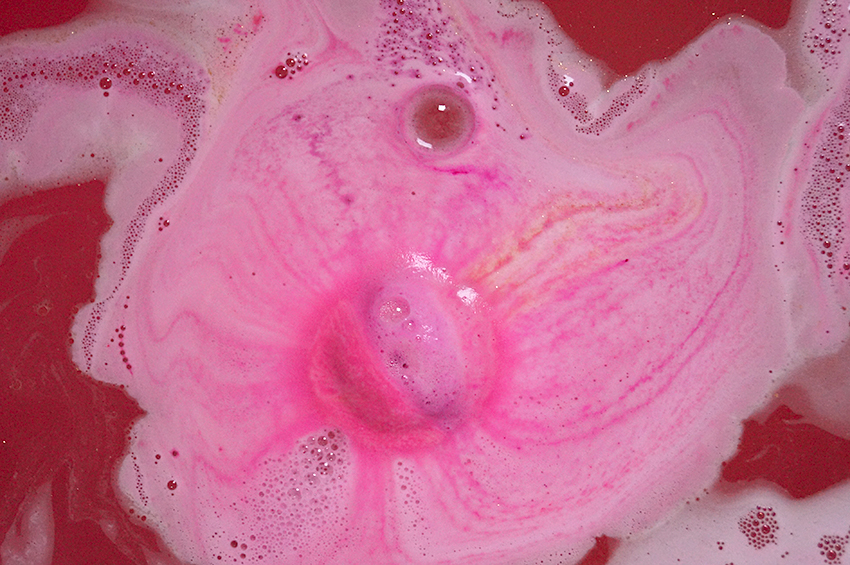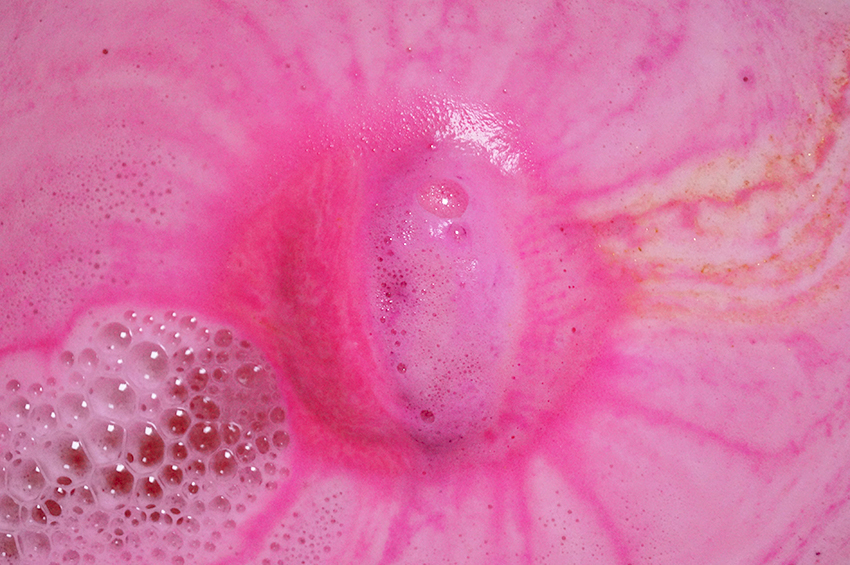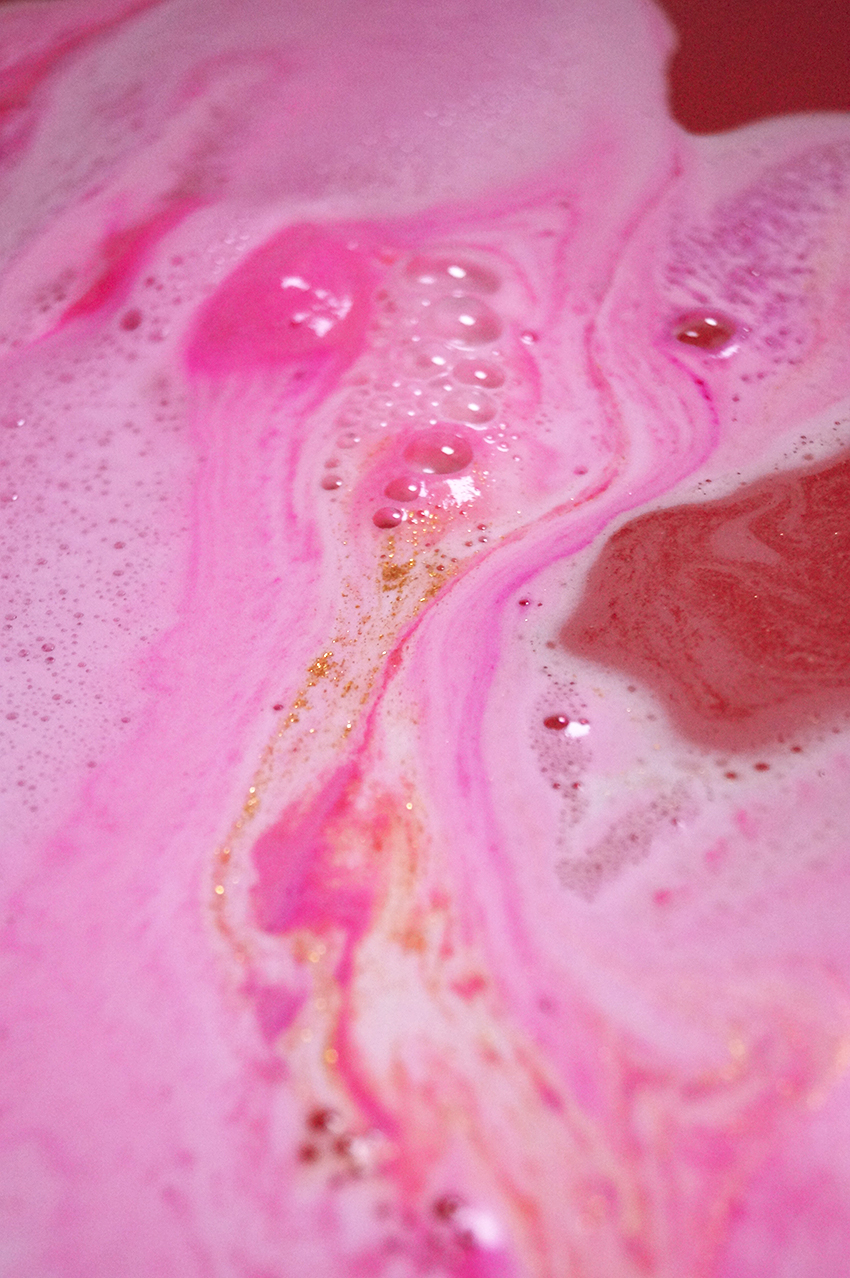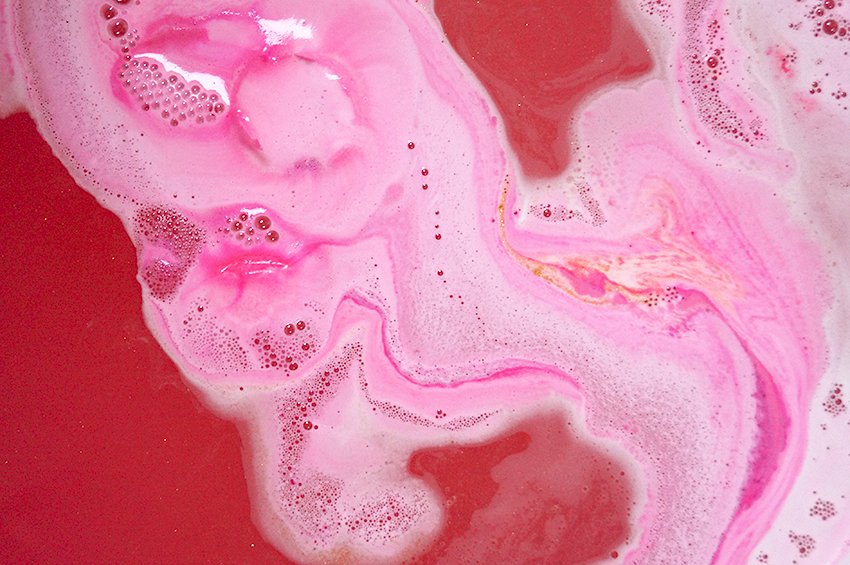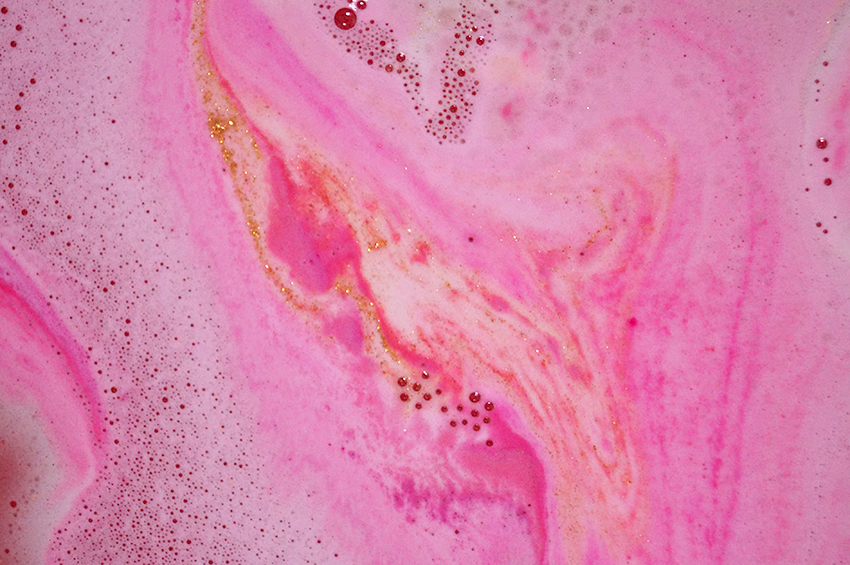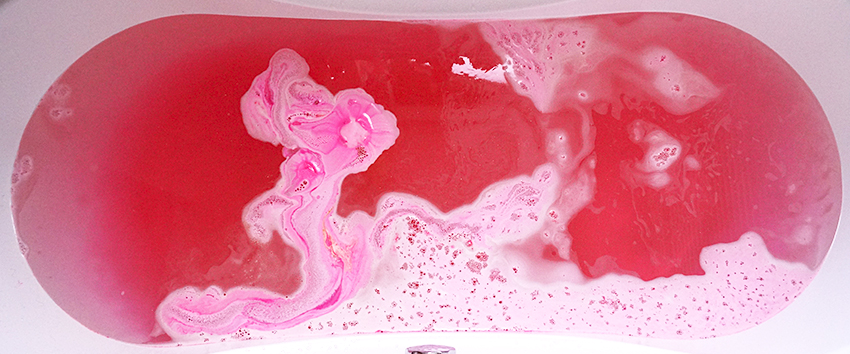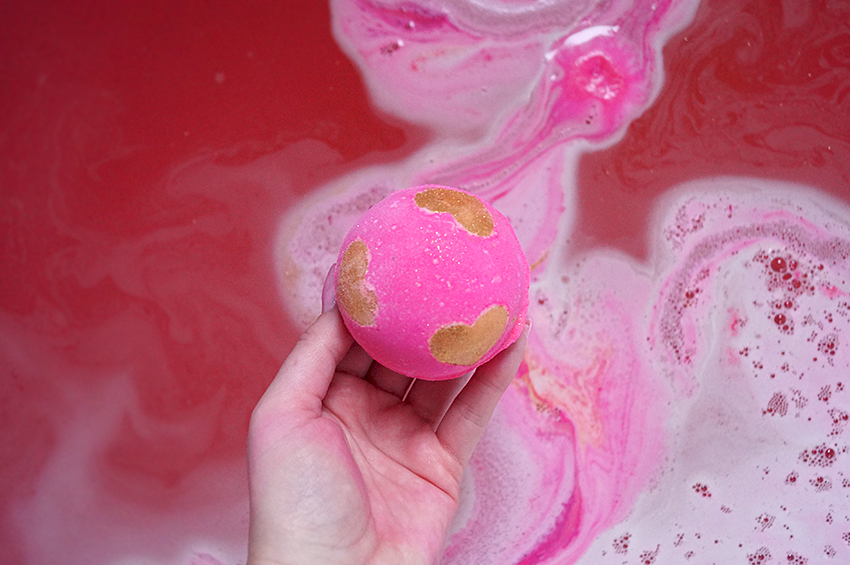 What do I think?
The bath bomb starts with creating a ring of colored foam around the bath bomb. When I release it, it starts spinning like crazy, while gradually coloring the water into a raspberry red shade. There's golden lustre floating in the water and also trails of glitters on the surface. A truly lovely sight to see. It's a pretty slow fizzer — after it's done spinning through the bath, it slowly fizzes till there's nothing left. The hot water melted the cocoa butter chunks, creating a silky soft water, packed with golden lustre and a raspberry red shade. To finish off, there's a subtle Rose Jam scent lingering in the bathroom.
After bathing in this luxurious bath, I was left with both a tub full of golden glitter and a skin that was definitely more hydrated than before. I could easily wash away the glitter residue, and I was surprised to see I wasn't as sparkly as I thought I would. There's some glitters here and there, but nothing too severe. All in all I really enjoyed this bath bomb! Would I buy more? No, but I am glad I've bought two, so I can enjoy it once more.

Lush Heartbeat Bath Bomb costs £5.95 (England) / $8.45 (USA) / €7.50 The Netherlands)

One Response to Review: Lush Heartbeat Bath Bomb