Review: Lush Mermaid Tail Bubble Bar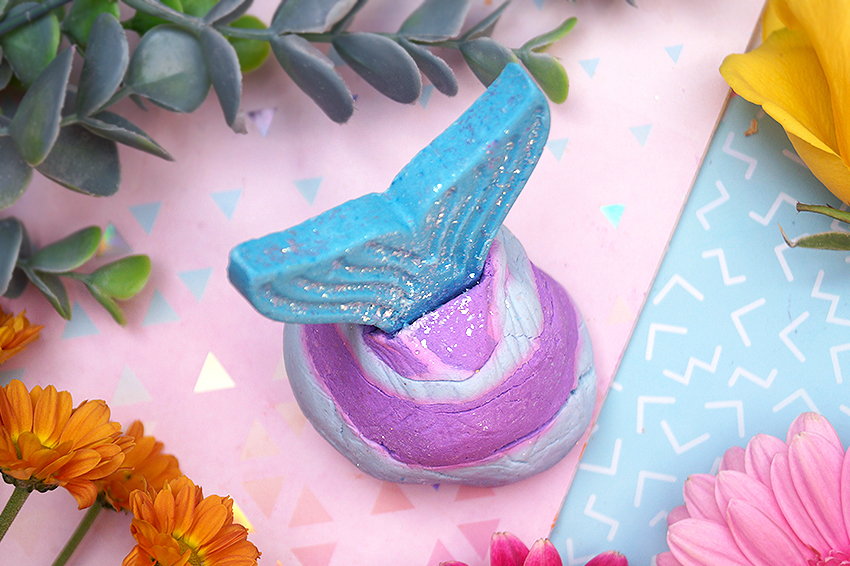 If it's purple and blue and it has a mermaid tail on top, I need it — I can assure you. I didn't really care about the scent or price as well, I know a cute bubble bar when I see one. I decided I needed a bunch of these in my life, but before I'm bulk buying, I'm going to see how I like this cutie.
If you're curious about this bubble bar, then keep on reading!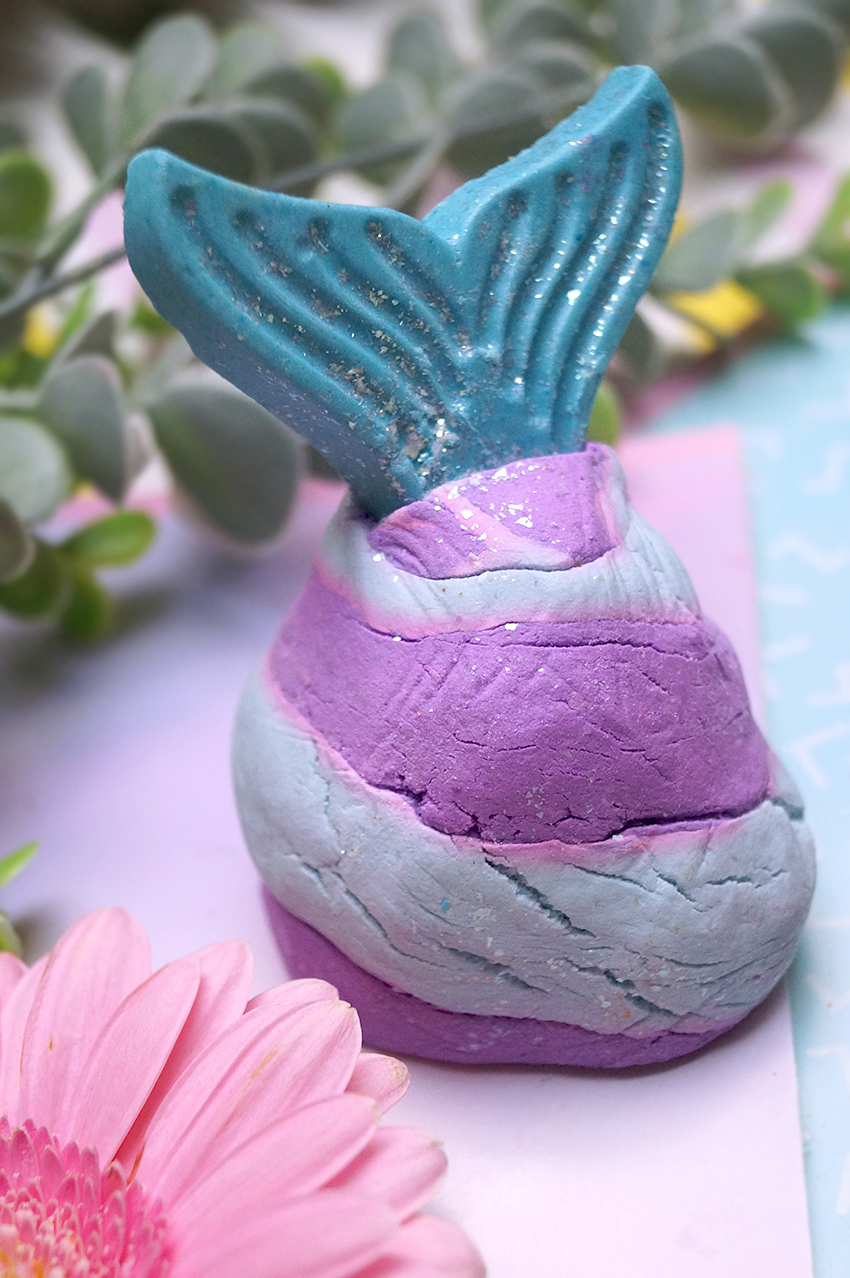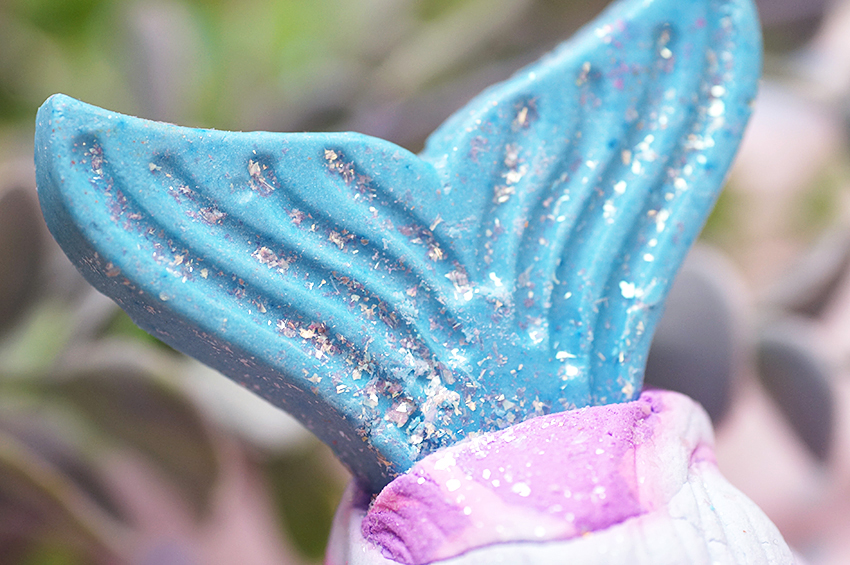 What is it?
Ingredients: Sodium Bicarbonate, Cream of Tartar, Sodium Laureth Sulfate, Fair Trade Organic Cocoa Butter, Lauryl Betaine, Cornstarch, Perfume, Synthetic Fluorphlogopite, *Citral, Titanium Dioxide, Lemon Myrtle Oil, Ylang Ylang Oil, Grapefruit Oil, Carnauba Wax, Laureth 4, Sodium Coco Sulfate, Cocamidopropyl Betaine, Tin Oxide, Calcium Sodium Borosilicate, Alpha-Isomethyl Ionone, *Geraniol Hydroxycitronellal, *Limonene, *Linalool, Colour 77007, Colour 42090, Colour 77491, Colour 42090:1, Colour 45410:2, Colour 42090:2, Colour 42053, Colour 45410, Colour 19140
Lush Mermaid Tail Bubble Bar costs £5.95 / $8.95 / €7,95 and is part of the exclusive Harajuku bubble bar launch. A part of these bubble bars was released on March 27 (in The Netherlands) and the second part will be released on June 26. Mermaid Tail is part of the first launch. It's shaped like a cone with a mermaid tail on top, covered in holographic shards of glitter. I'm in love, seriously. I think the tail is made of both carnauba wax and cocoa butter! It would be cool if it were a piece of soap though, but maybe that's not convenient, idk. The bubble bar weighs 100 grams, which is pretty expensive — there's bubble bars of 200 grams that costs just as much.
Mermaid Tail shares its scent with Baked Alaska, or Snow Globe if you like — they were both soaps with the same scent, years ago. Upon first sniff I thought it was Outback Mate, but nope, it's really Baked Alaska. It's a citrusy yet floral aroma. Lemon myrtle is very dominant, Mermaid Tail clearly smells of lemons. Grapefruit adds a fruity freshness to the scent, while ylang ylang makes the scent slightly floral.
Play the video in 2160p quality and on full screen for the best experience! The video has been sped up.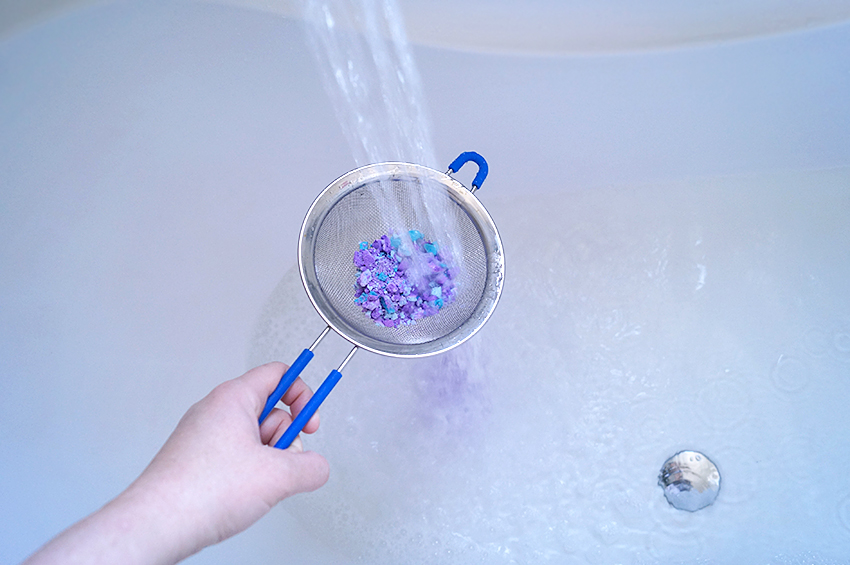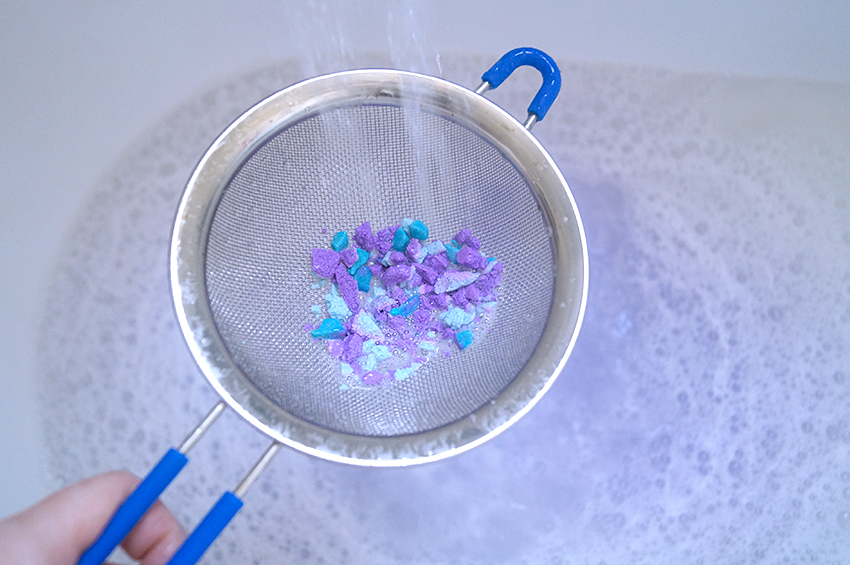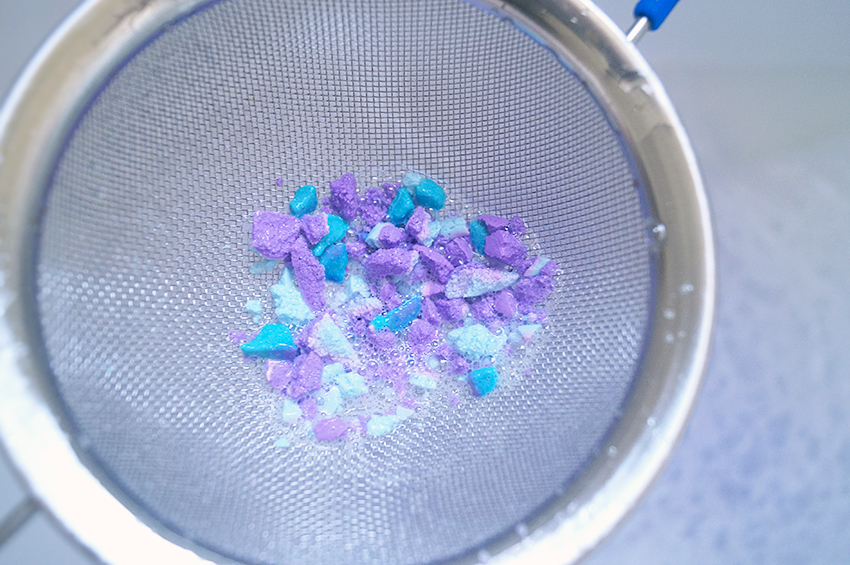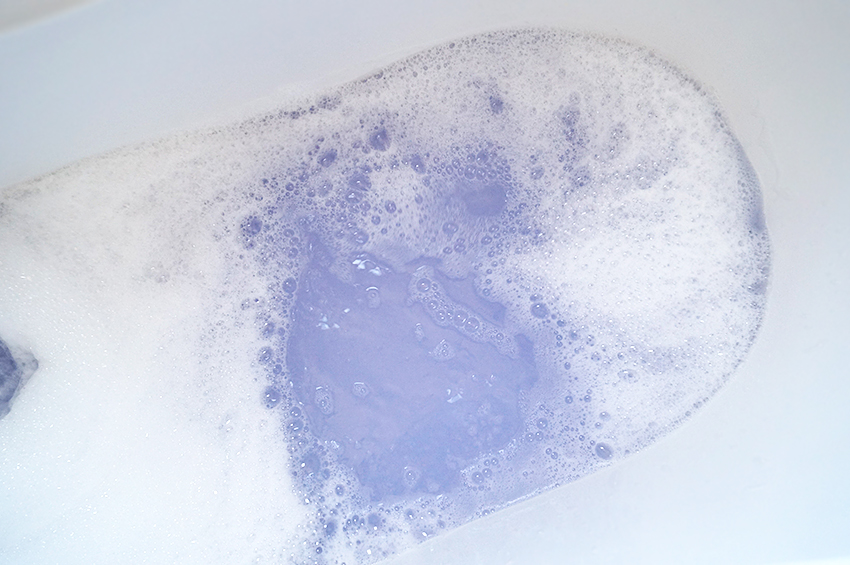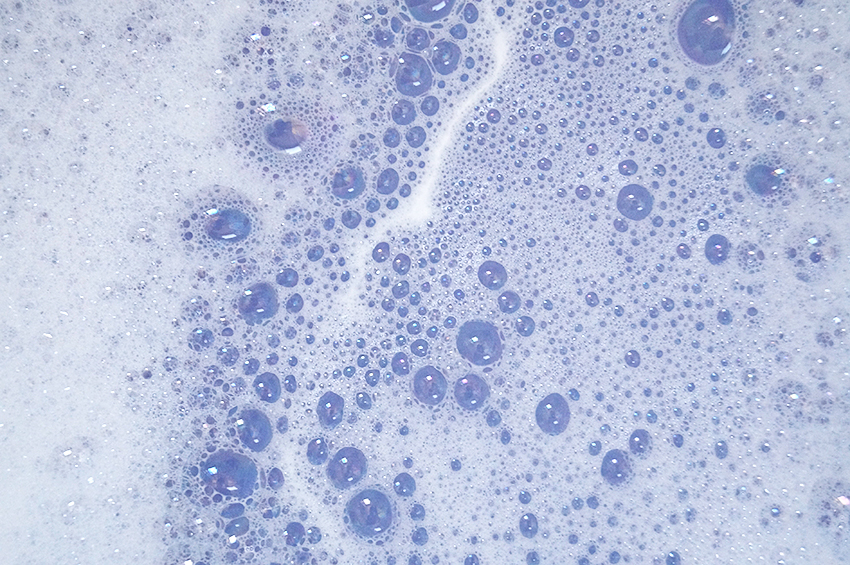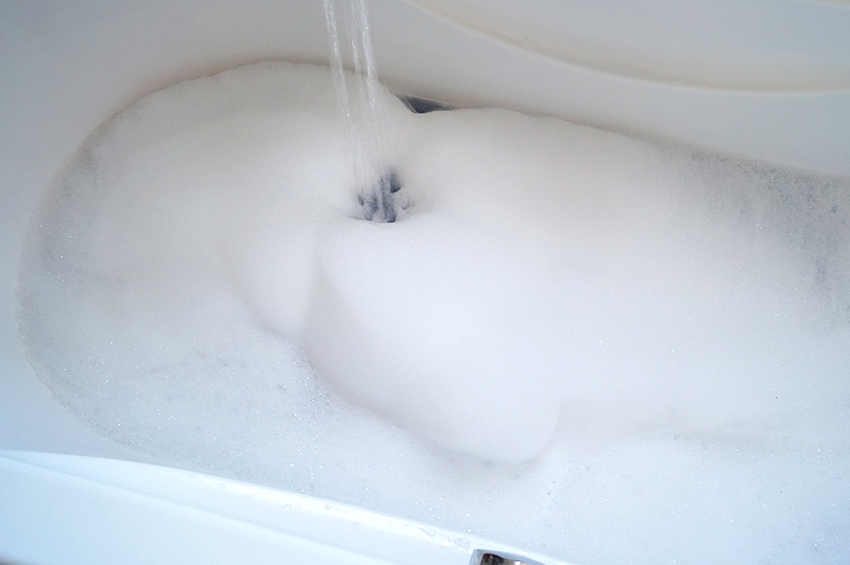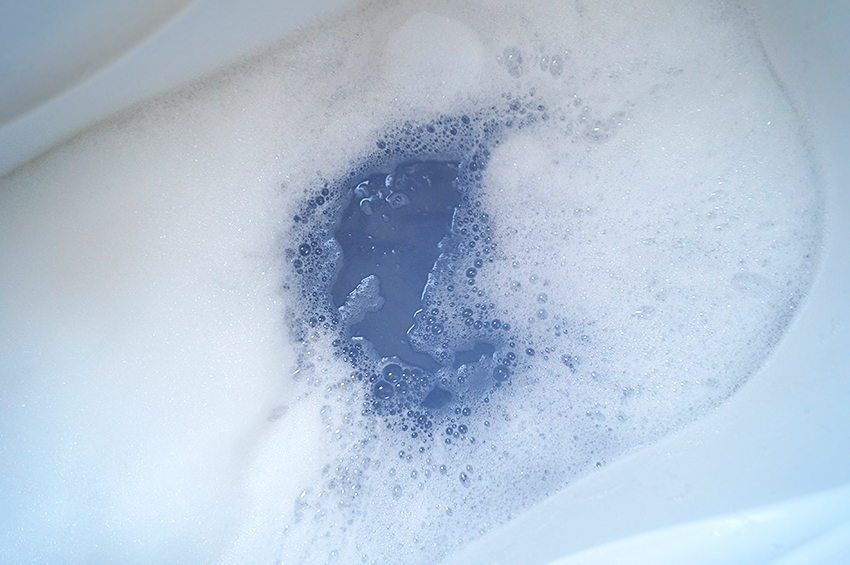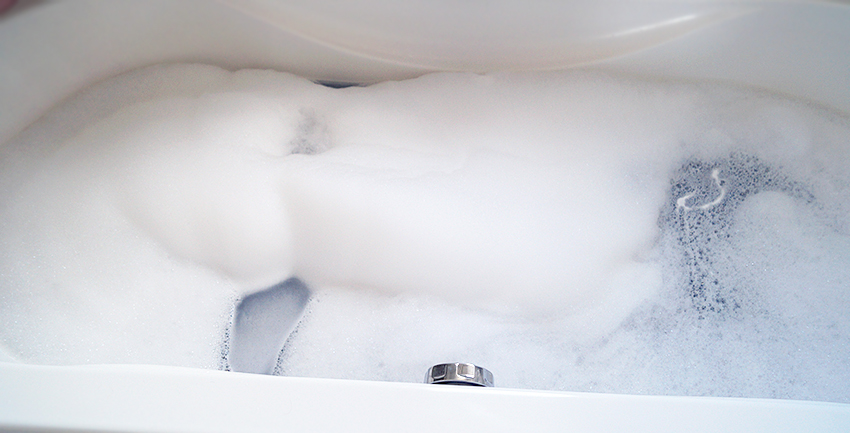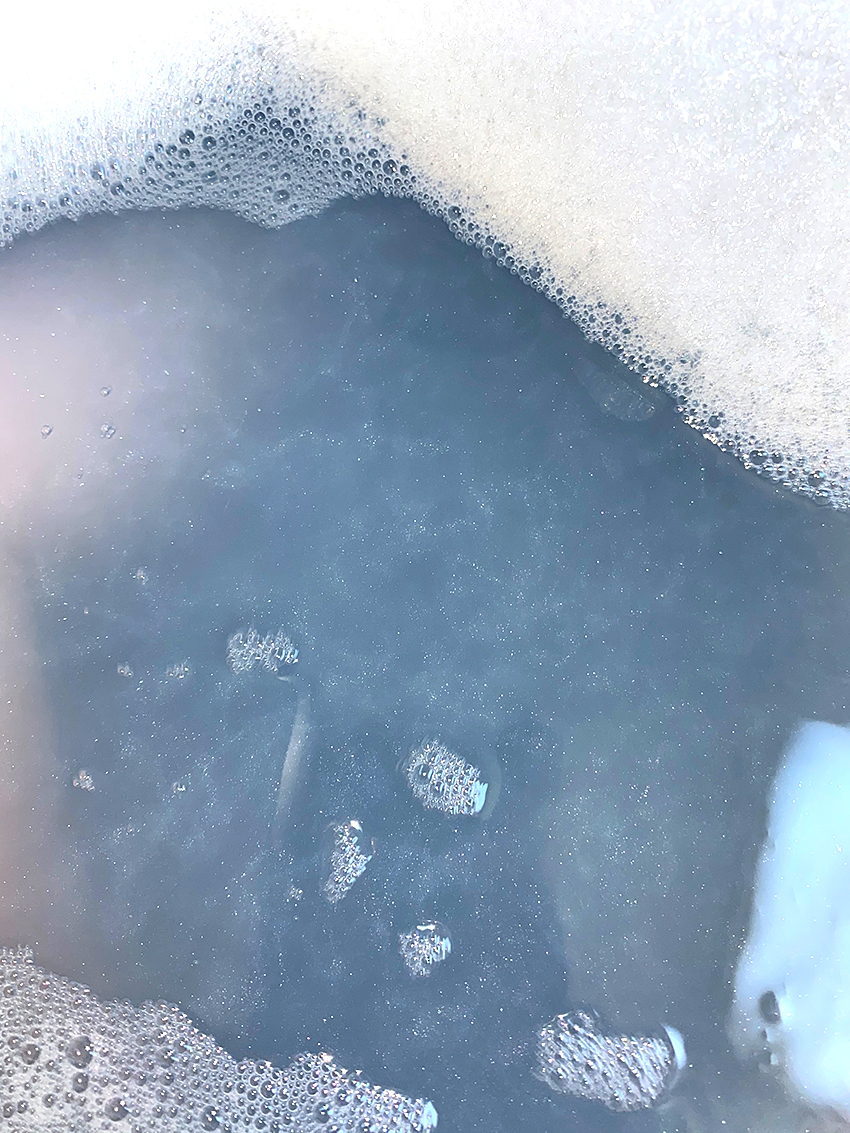 What do I think?
Initially, Mermaid Tail produces a pastel purple shade in the water with cloudy, fluffy bubbles on the surface. The bubble bar dissolves pretty quickly, but doesn't produce as much "big bubbles" as the bubble bars I've tested the past few days (Elsie The Giraffe, Mrs Whippy, Ladybird) — instead, there's an incredibly soft, fluffy foam. The scent is very well present, I wish every bubble bar would smell this strong! After about 10 minutes, when the tub's filled up, there's lots of fluffy foam to last me a lifetime. The water has changed from a pastel purple shade to a navy blue hue, packed with tiny glitters. I feel like a real fucking mermaid, minus my own tail.
Not only the bubbles were fluffy and soft, the water was also soft due to the cocoa butter in this bubble bar. It made my skin feel less dry and flaky, but also very soft. I really enjoyed this bath, although I would've preferred the pastel purple shade — I'm just a sucker for pastel colors. I used up 2/3 of the bubble bar for this bath, so to achieve this, you would need to use quite a lot. Since this bubble bar isn't cheap, I'm not sure if I'm going to buy more — there's bubble bars with this price that are 200 grams and where you would need less product to achieve this, so yeah. But it's still a pretty damn cute bubble bar!

Lush Mermaid Tail Bubble Bar costs £5.95 (England) / $8.95 (USA) / €7,95 (The Netherlands)

One Response to Review: Lush Mermaid Tail Bubble Bar